Yay! Another pretty cool nail polish collection from Orly!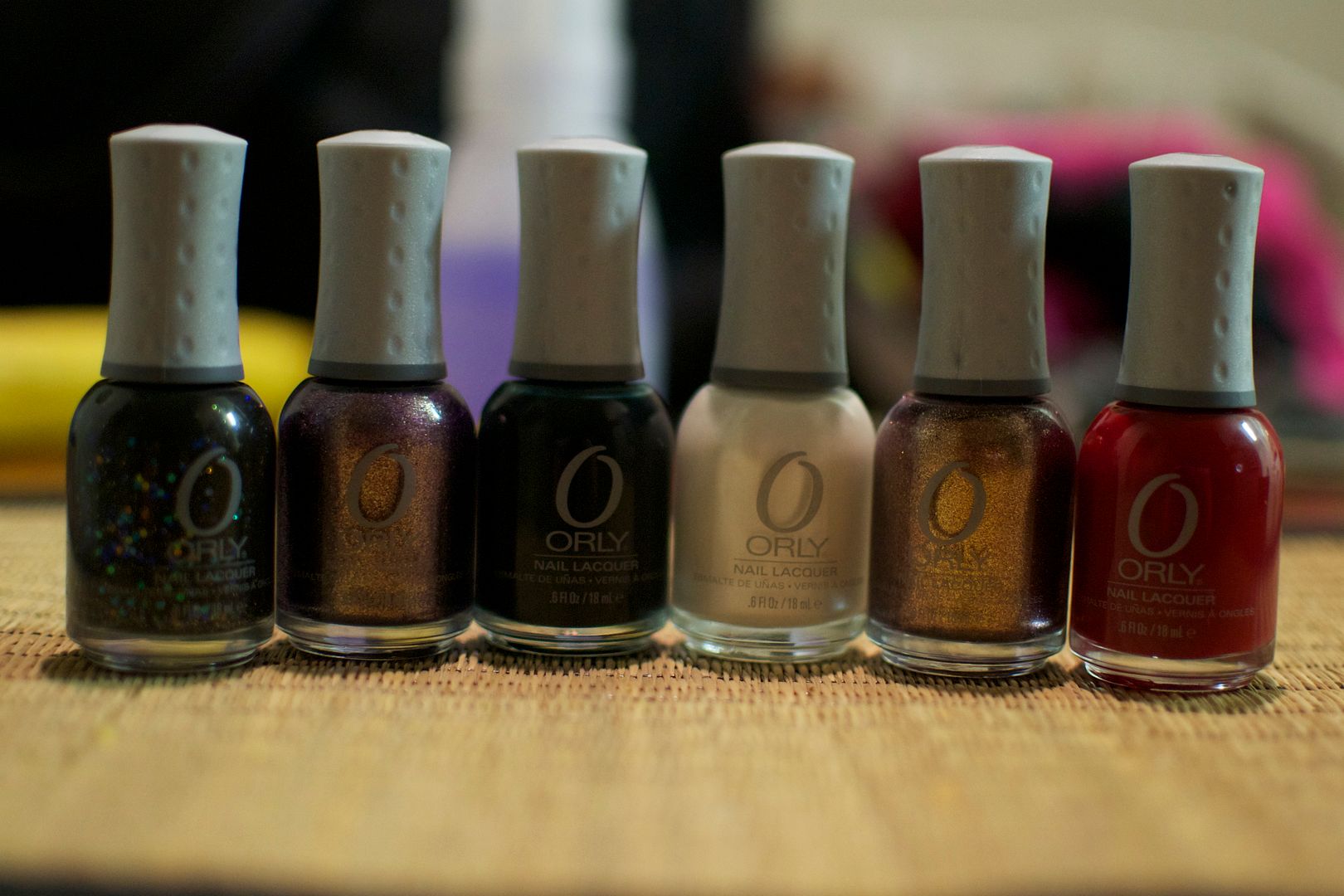 Orly is back for the holidays and hitting us with one unique holiday collection. Because nail polish brands have been giving us holiday collections for many years now, they can become a little redundant. Most brands play it safe and stick with different variations of reds and greens. So glad to see Orly step outside of the box. Woot!
Androgynie is described as a black with multicolor glitter and this is perhaps the one shade of the collection that has nail polish lovers going gaga. This shade is absolutely stunning. From hexagon glitter to beautiful holographic glittery specs, this polish has it all. However, because of the thin black base, the glitter just sinks to the bottom of the bottle. Your best bet is to roll this baby on its side or turn it upside down a few minutes before applying. Yeah, that's a little too much trouble but this polish is worth it.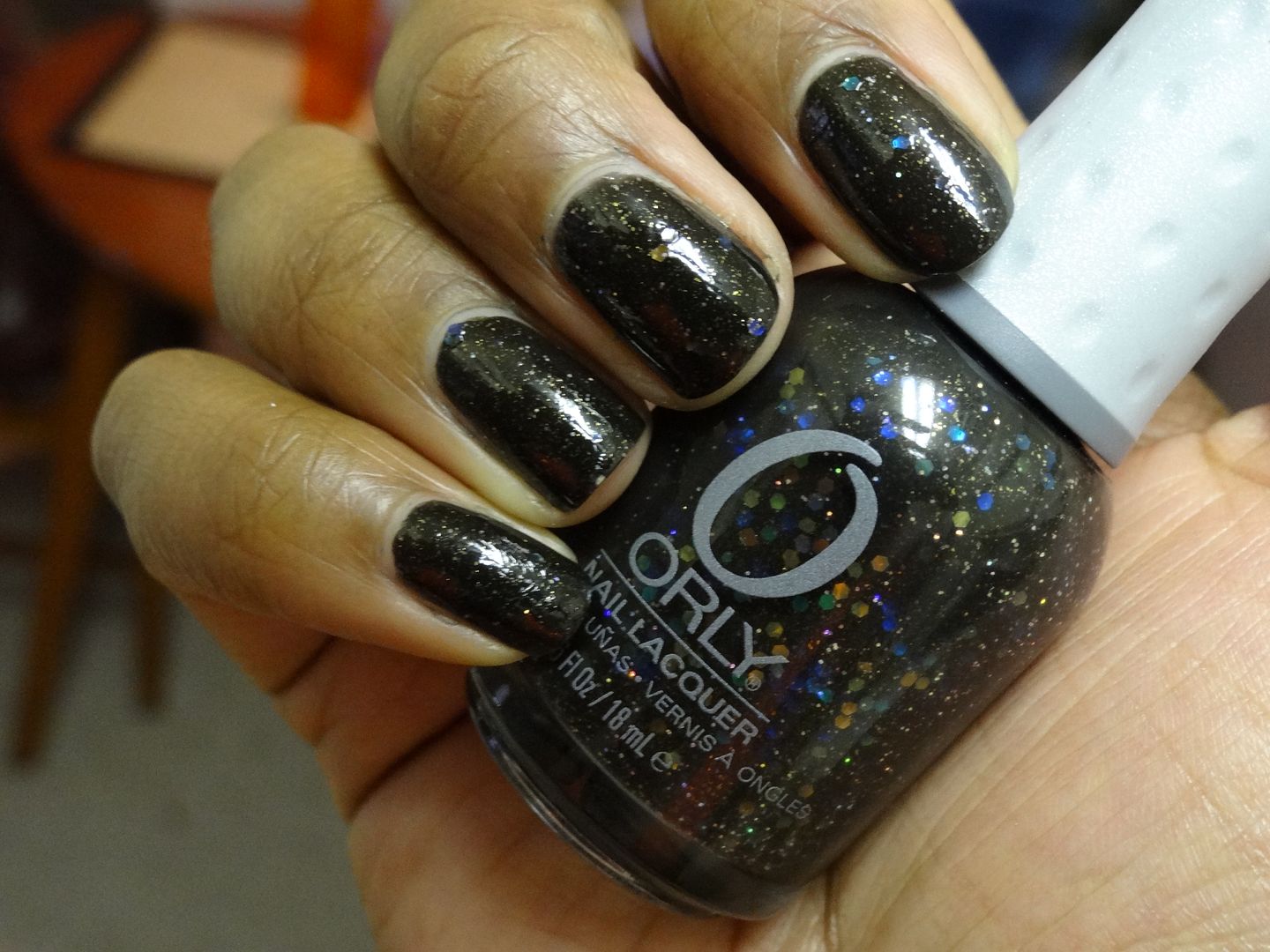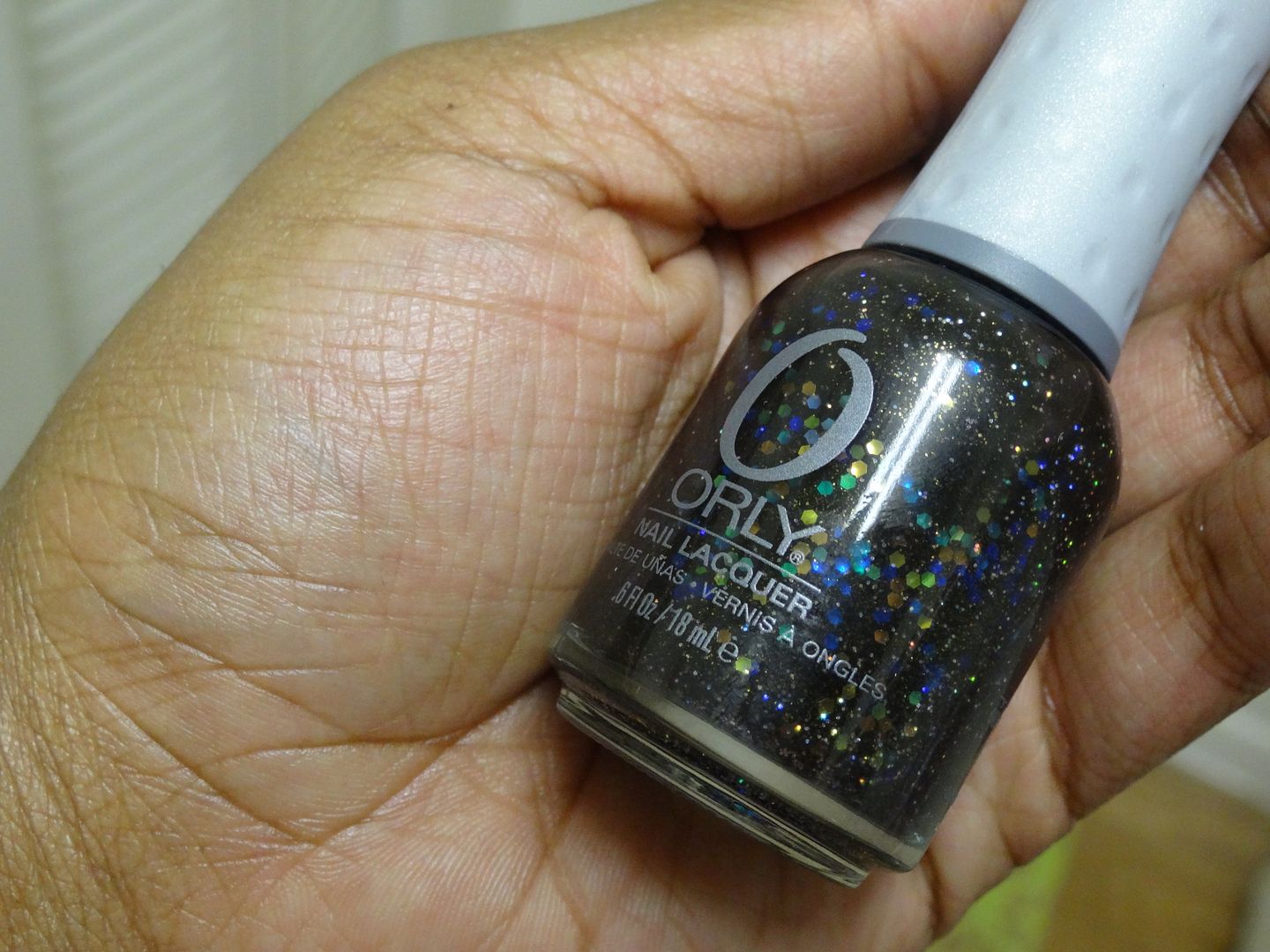 Ma Cherie is a red creme that has certainly been done before. Although watery, I managed to reach an opaque finish with only one coat. That kinda rocks.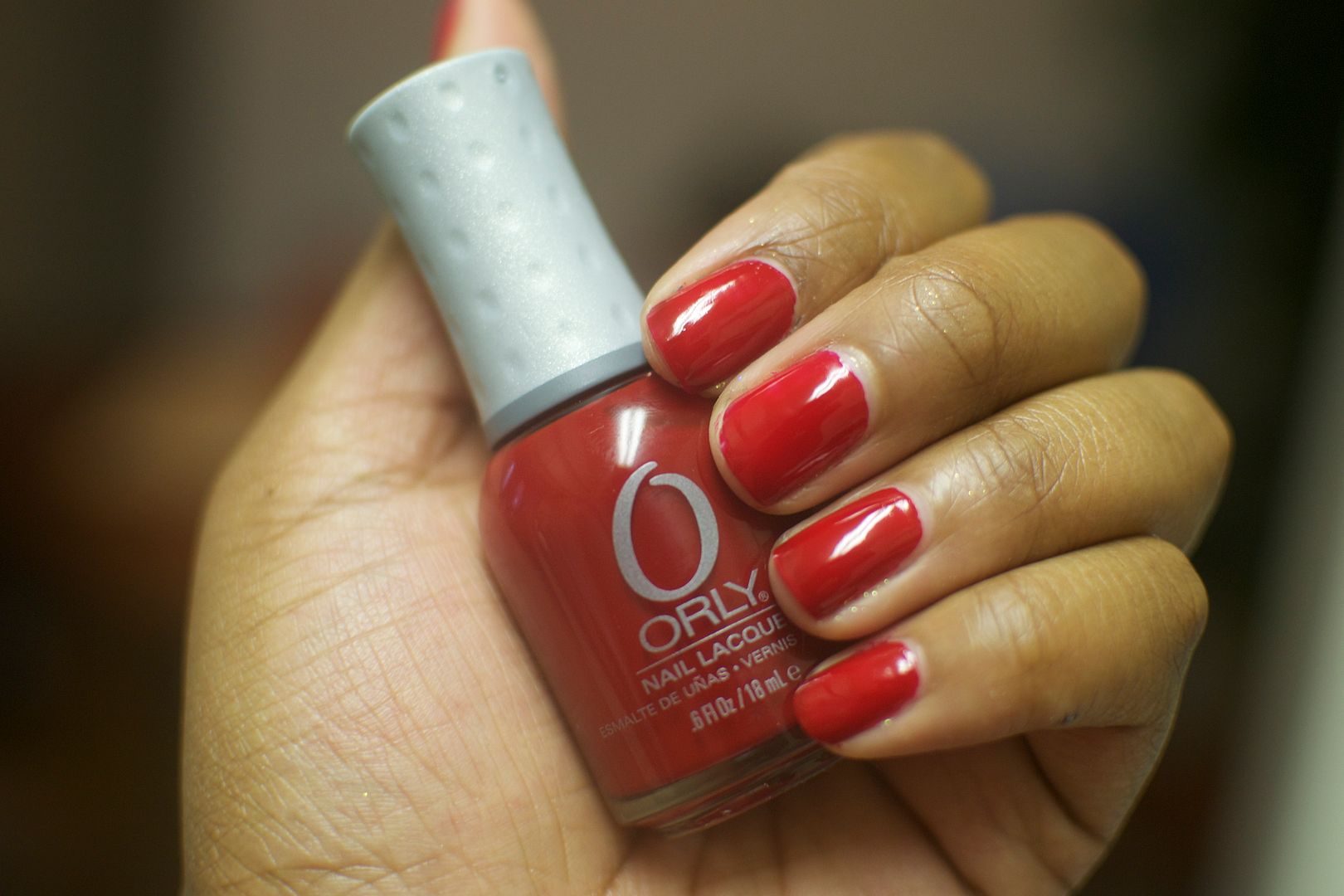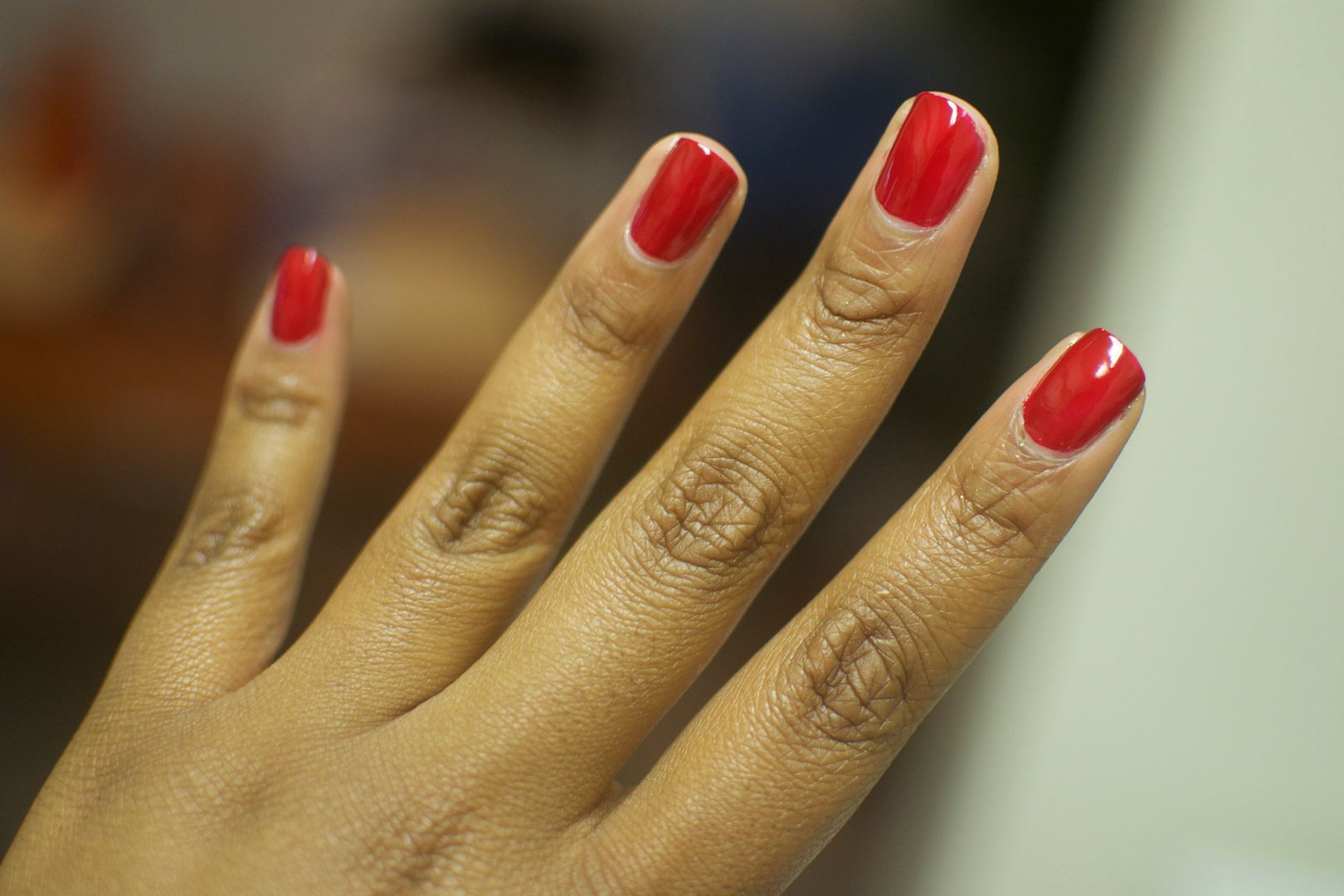 Oui is a purple multicolor shimmer that looks stunning in natural lighting. I can't wait for my nails to grow back because I think this will look 10x better on my longer nails than on my nubbies.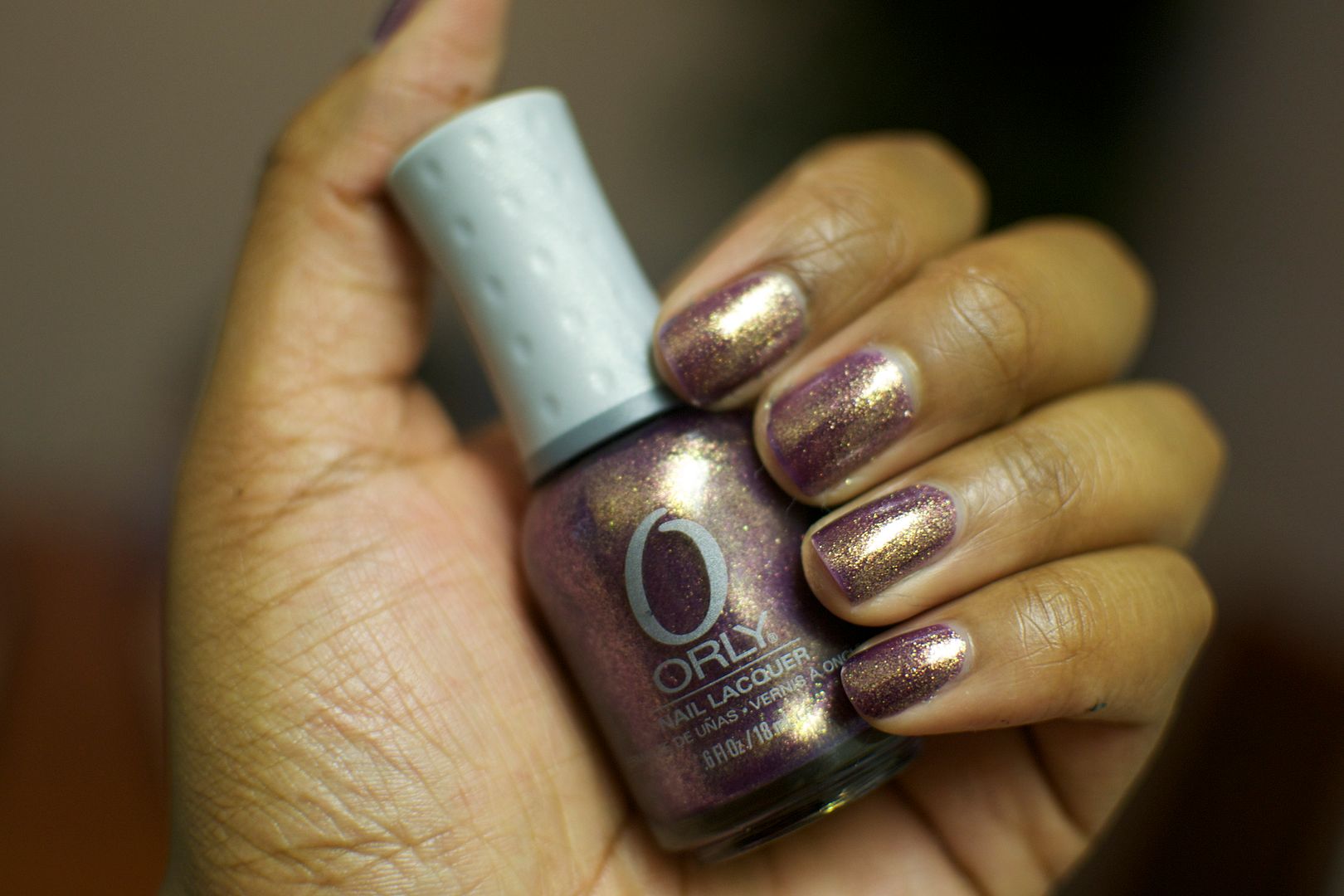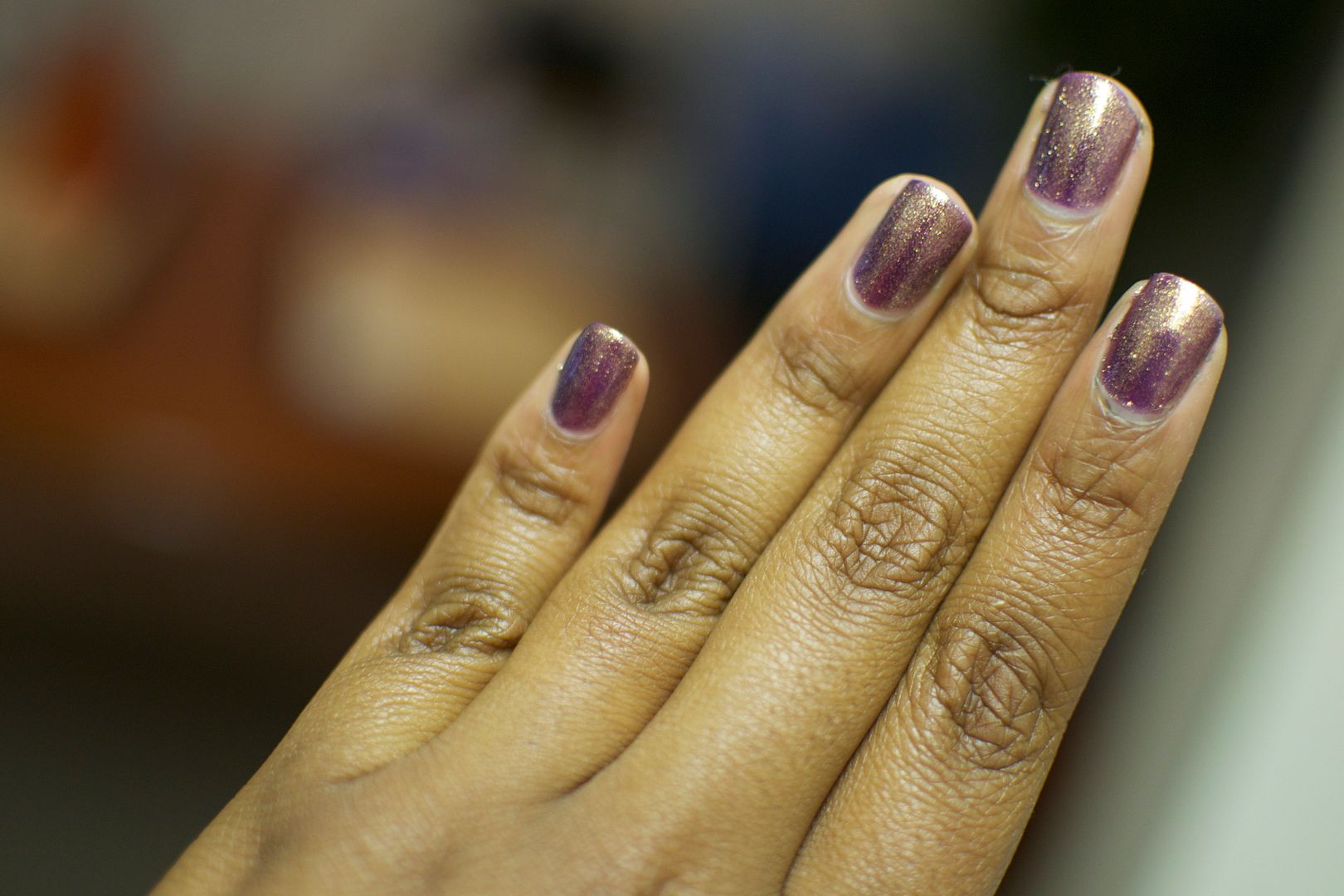 Au Champagne is described as a white frosted matte and I am in looooove with this shade. I don't think I've ever seen such a beautiful frosty white. It wasn't as watery as its siblings and while it took a good 3 coats to reach an opaque finish, I absolutely loved the outcome of this. Looks like buttercream frosting on my nails. Yummy!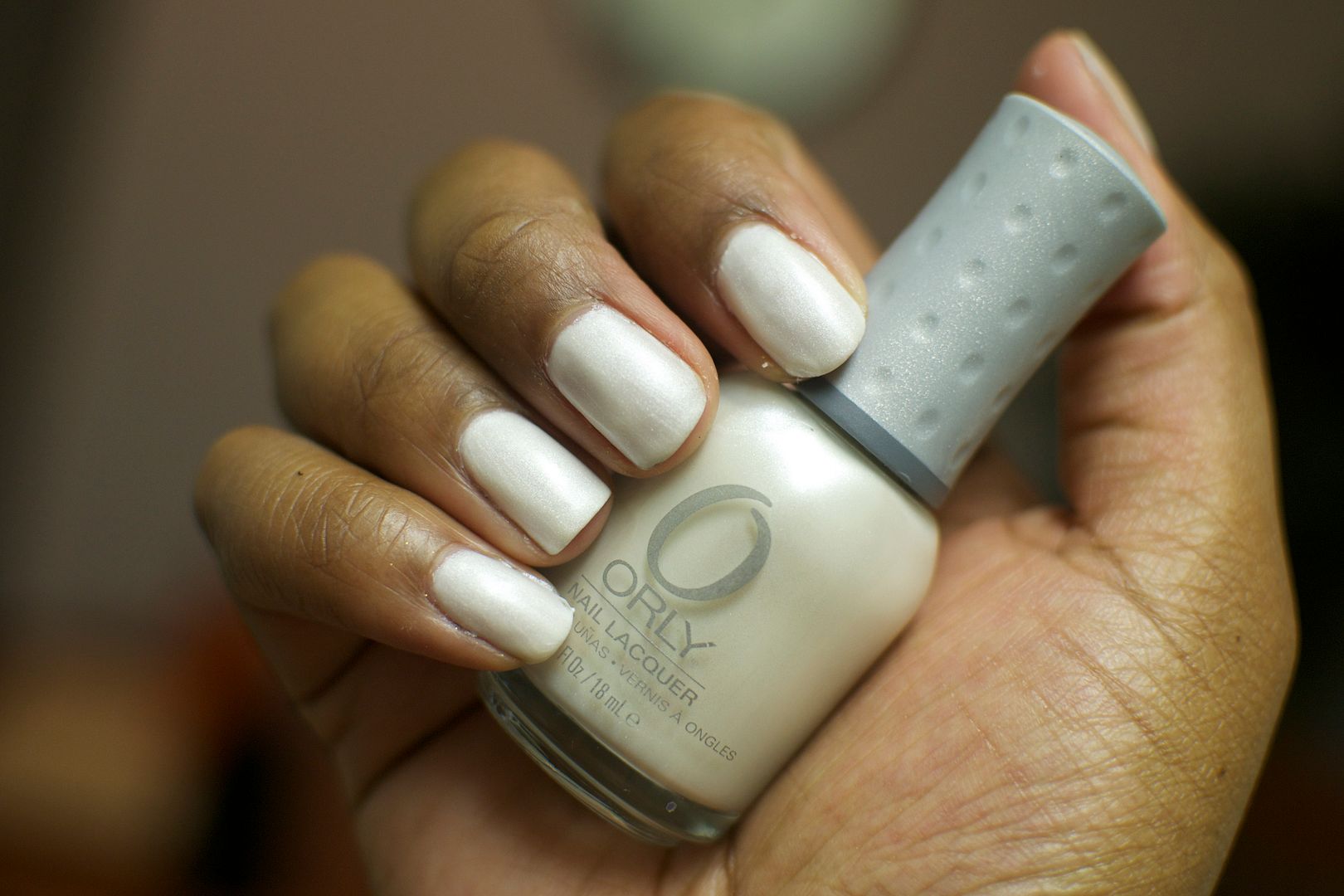 Ingénue is a pink multicolor shimmer that is the pinker version of Ma Cherie. Even with 2 coats it wasn't as opaque as I wanted it to be. I can still see my nail line.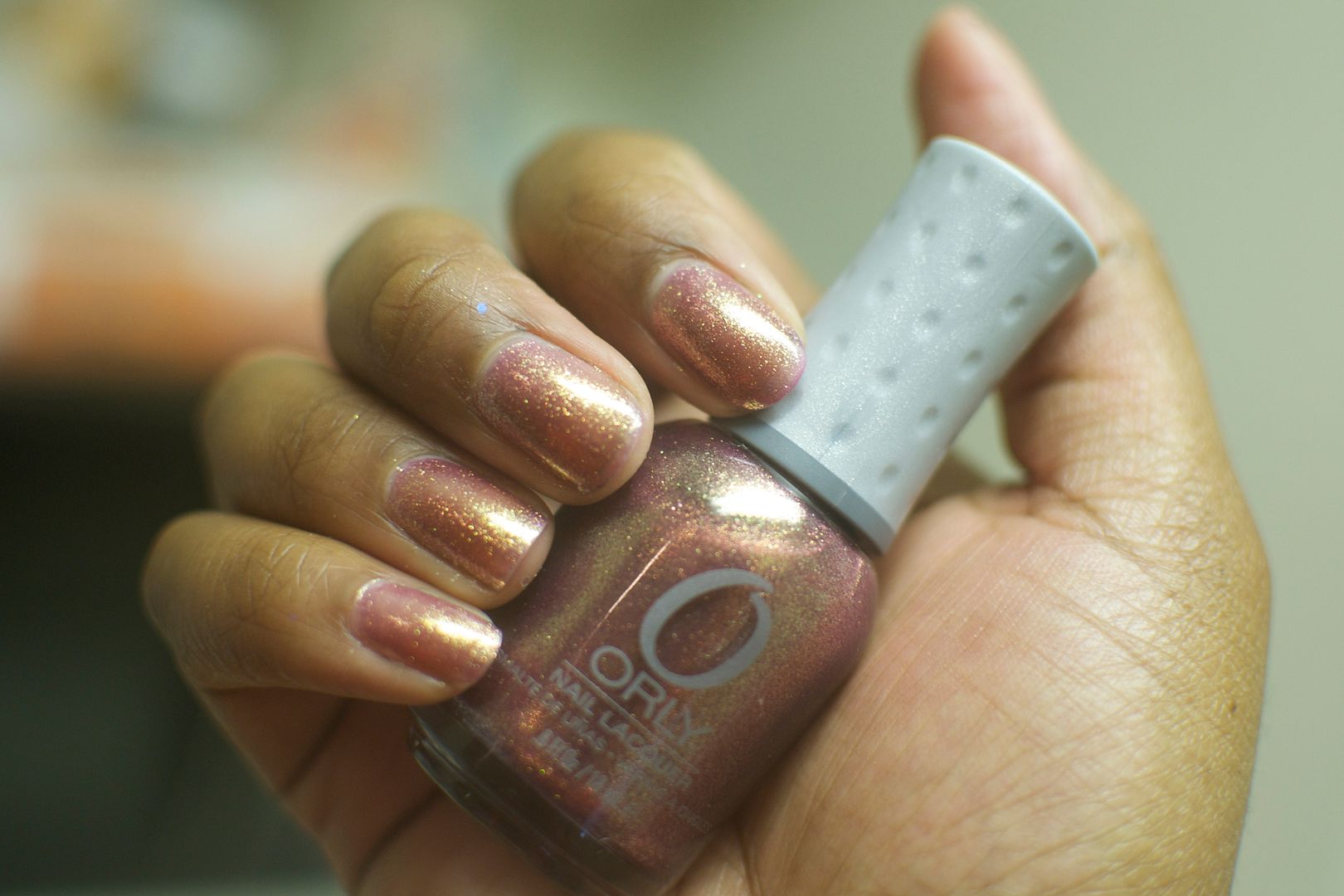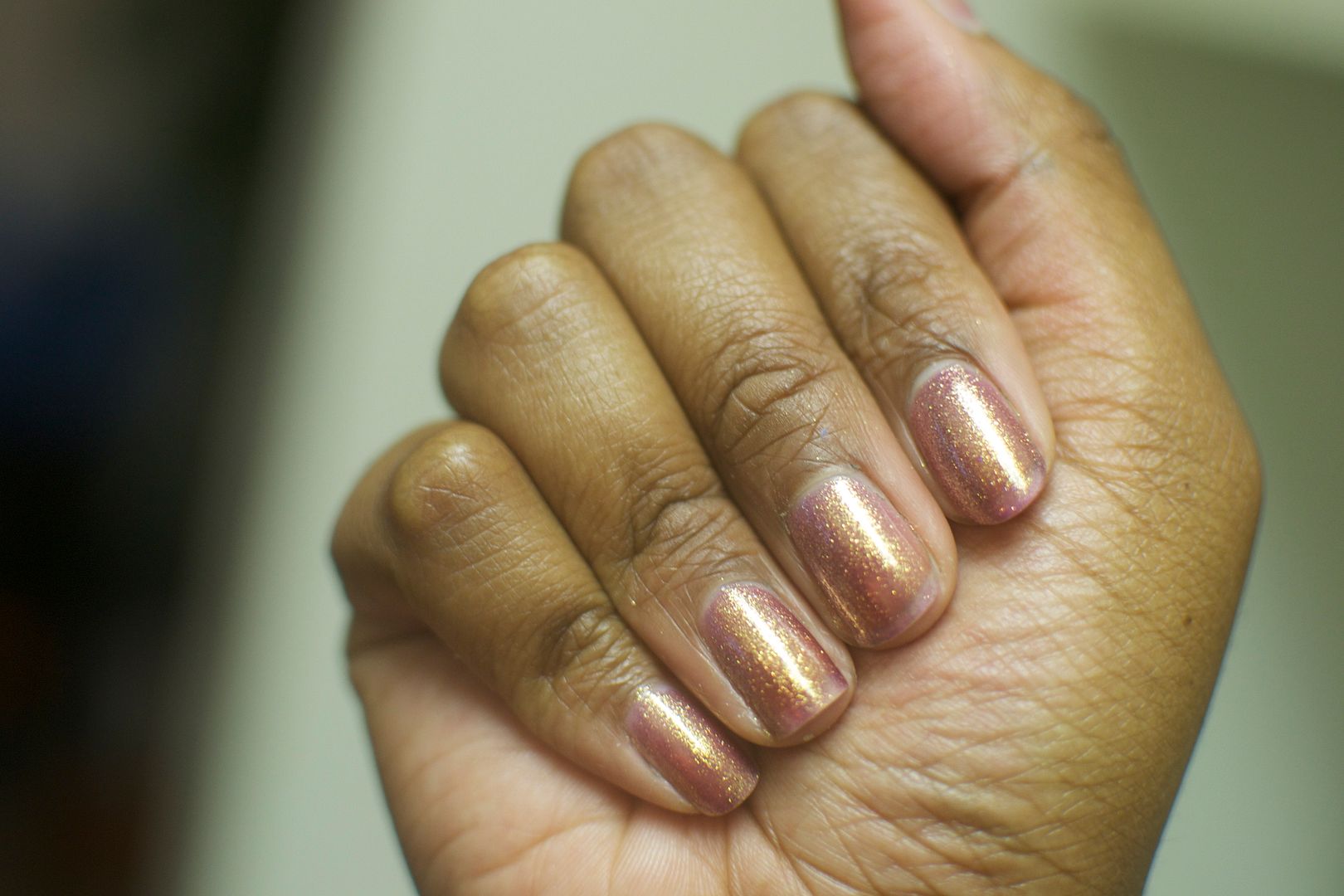 Le Chateau is a dark creme green that actually looks black. In fact, the only time it looked green was when I was standing outside. Some people have issues with navy blues and dark greens that look black but it's never bothered me. At the very least, it'll make a fab base for layering. I added a coat of Glitter Gal's Lizard Belly on my ring ringer just for fun.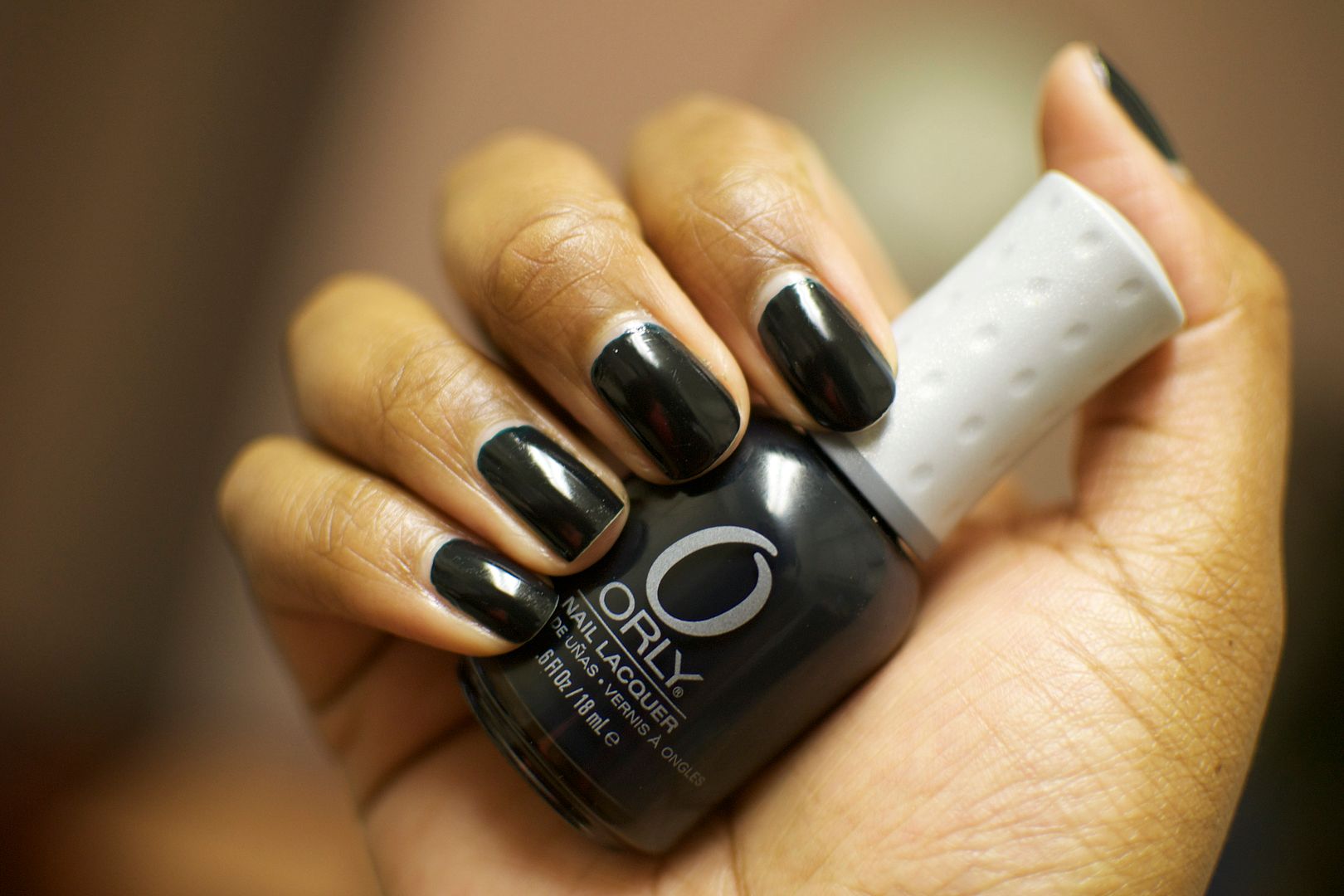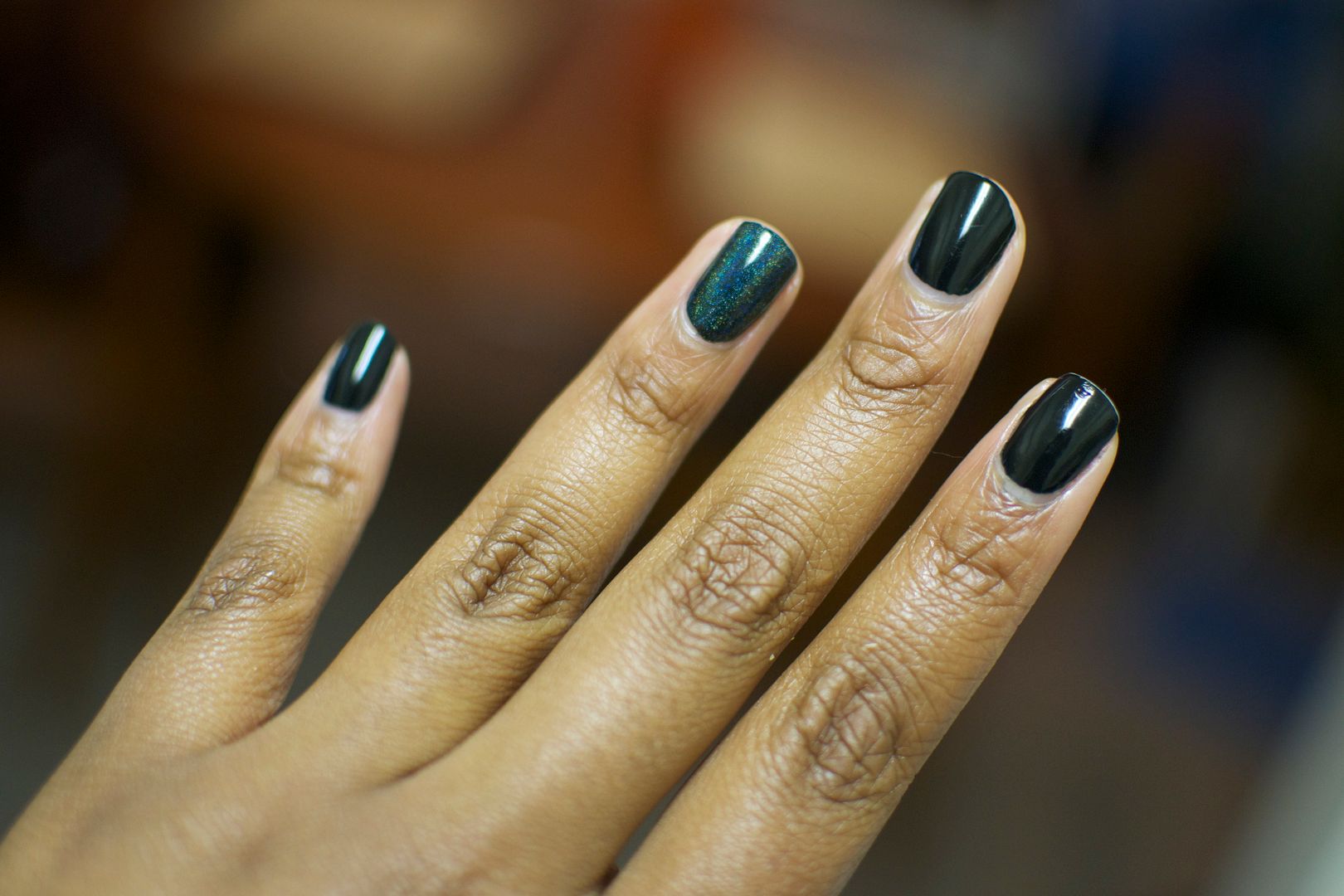 Must Haves:
-Androgynie: While it takes some work for its true splendor to really shine, this polish is just magnificent. Even looking at the bottle puts me in a trance.
-Au Champagne: Best white polish ever. EVER.
These polishes seemed to be a little more watery than usual. While not a complete turn-off, you'll definitely want to use very small brush strokes when applying them. Not a bad holiday collection. They stuck with the red and green but added a few gems to the collection and that's always pleasing to us nail polish lovers. If you catch these in Sally Beauty Supply, they wil probably come with cute 'n portable nail files. I think they'll work well as stocking stuffers, but you know this nail file snob only uses crystal nail files.
See any you like?
Amor de Lacquer….the series all about nail polish and nail care! Send your requests,
suggestions and ideas to Brittany@ClumpsOfMascara.com.