It's Friiiiiday! Y'all have no idea how long I've been waiting for this day. I'm not much of a complainer but devoting 40 hours a week to a job is hard yo. It's draining and often seeps my creativity and so I long for the weekends. Weekends rock because the time is mine and I can do whatever I want.
For the most part. 8)
Anyhoovers, in honor of the freakin' weekend, I am featuring an eyeshadow palette from Milani Cosmetics that is soooooo hooooot. Say hi to RUNWAY EYES Fashion shadows palette in Primary.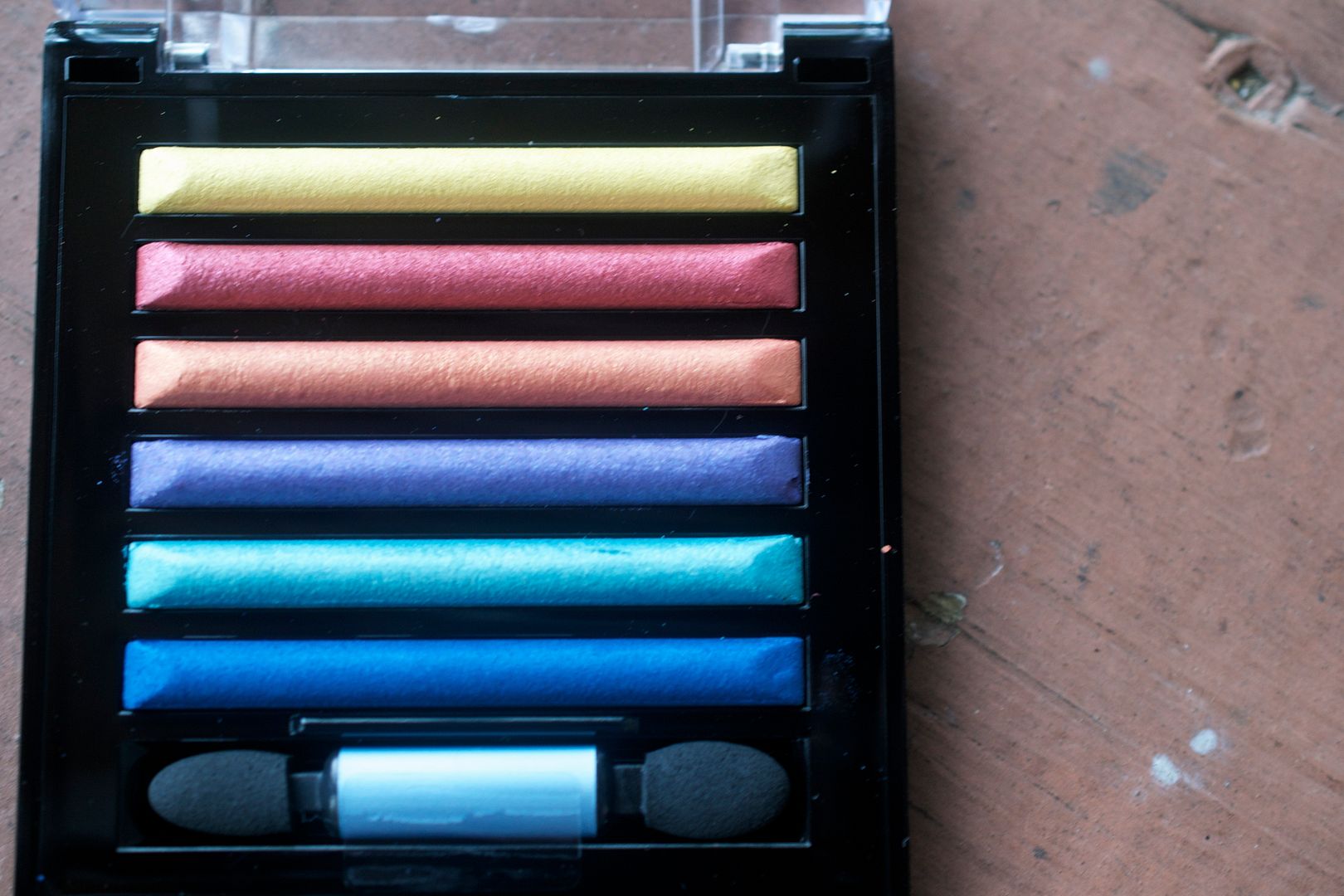 She fine, ain't she?
While Milani has released several of these palettes, this one may very well be one of my favorites because of the color variety. You get a little  bit of everything.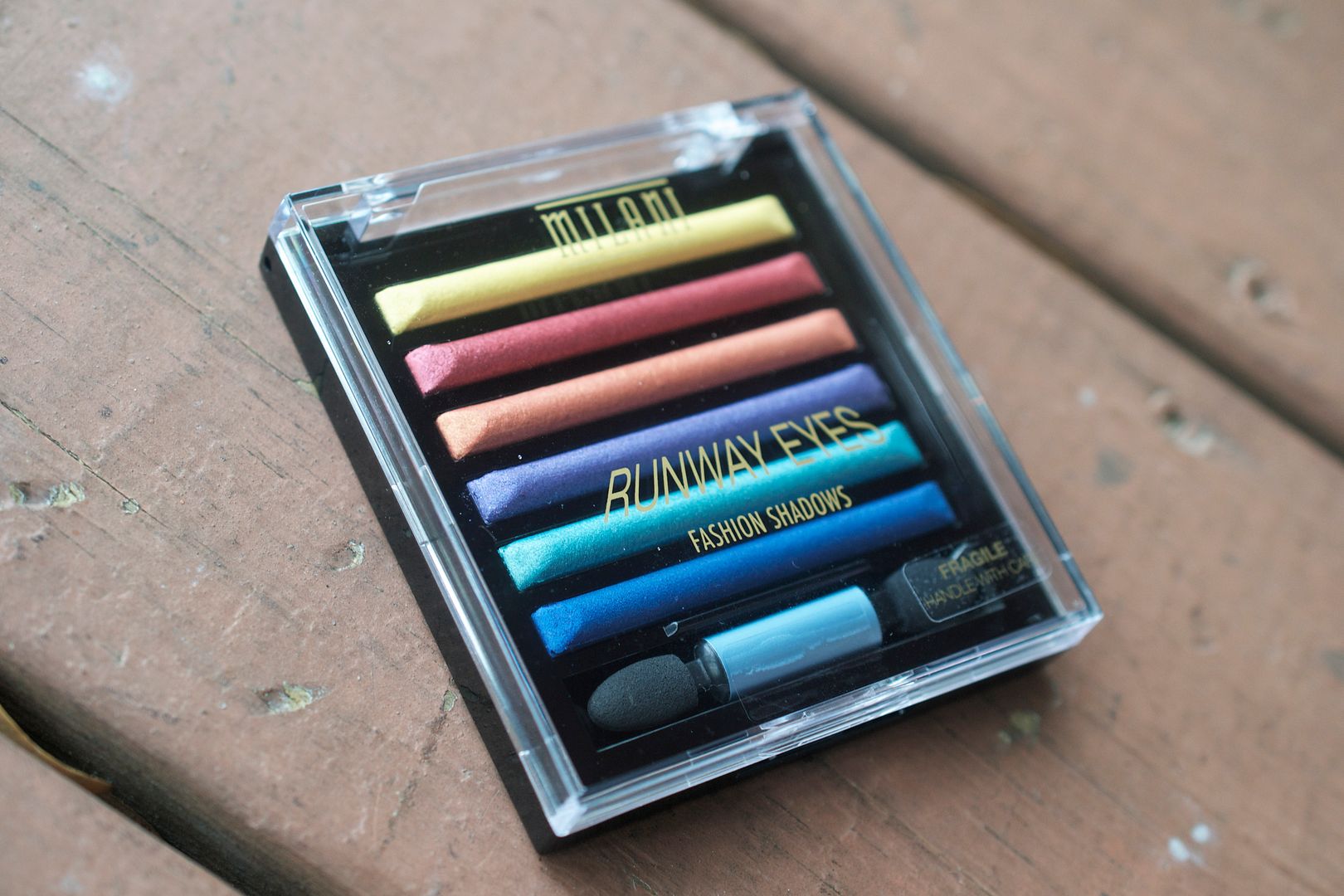 Aaaand, let's face it, I love anything that follow the red, orange, yellow, green blue and purple rainbow color scheme. This palette goes for $8.99 and I suppose that's a decent price considering you're getting so many shadows.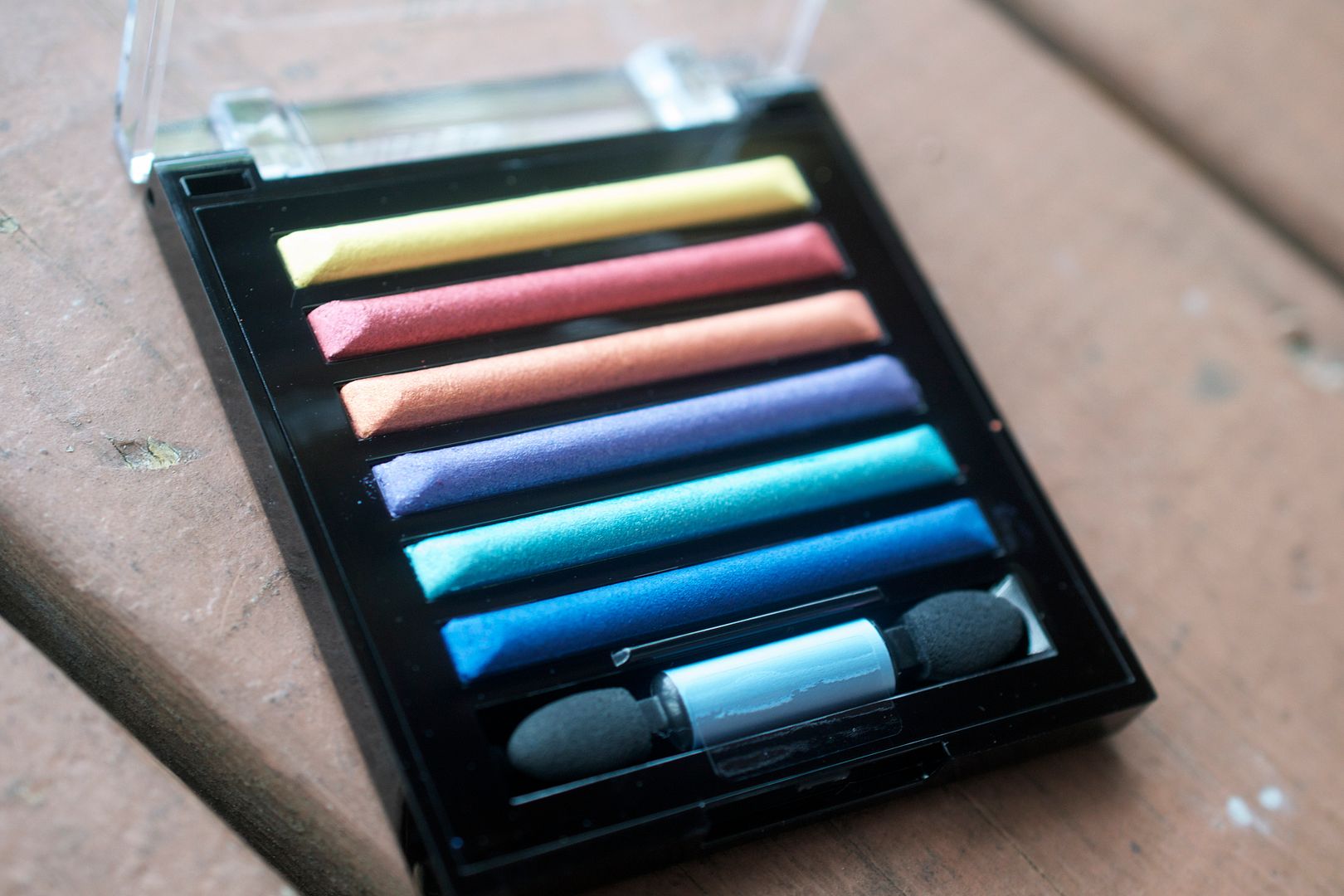 Pro's
-Totable and portable. You can throw this in your purse and keep on truckin'.
-Shadows are sheer but can become intensified when used wet.
-Long lasting. With a base, these shadows lasted all day on my oily lids
-Shadows REALLY pop over a colorful base like a NYX Jumbo Eye Pencil or MAC Paintpot.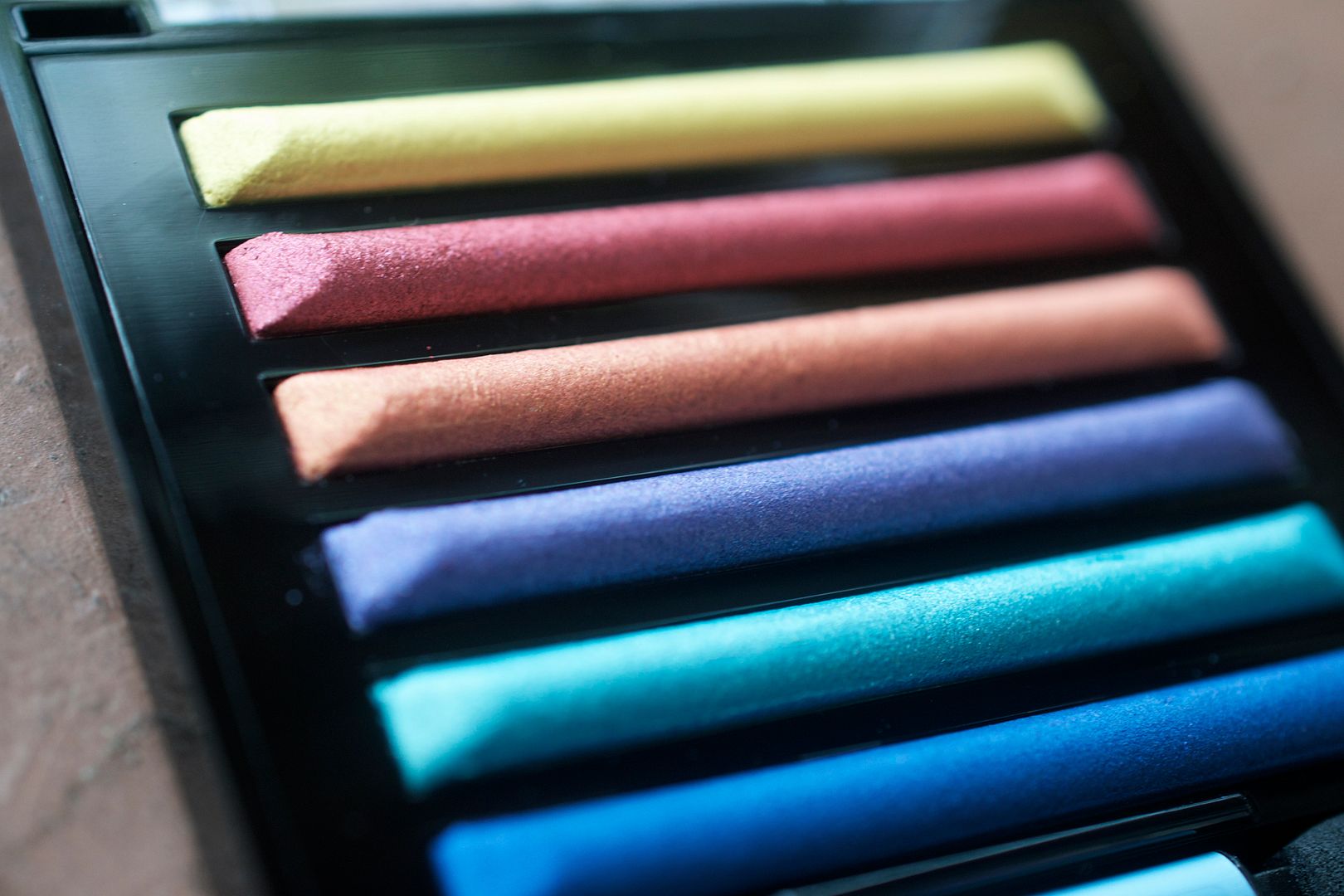 Con's
-Because the shadows are in long thin lines, it's tricky using an eyeshadow brush to pick up color. I ended up accidentally dipping in the orange shadow when I wanted yellow. Womp.
-The yellow is super frosty and probably my least favorite.
Swatches…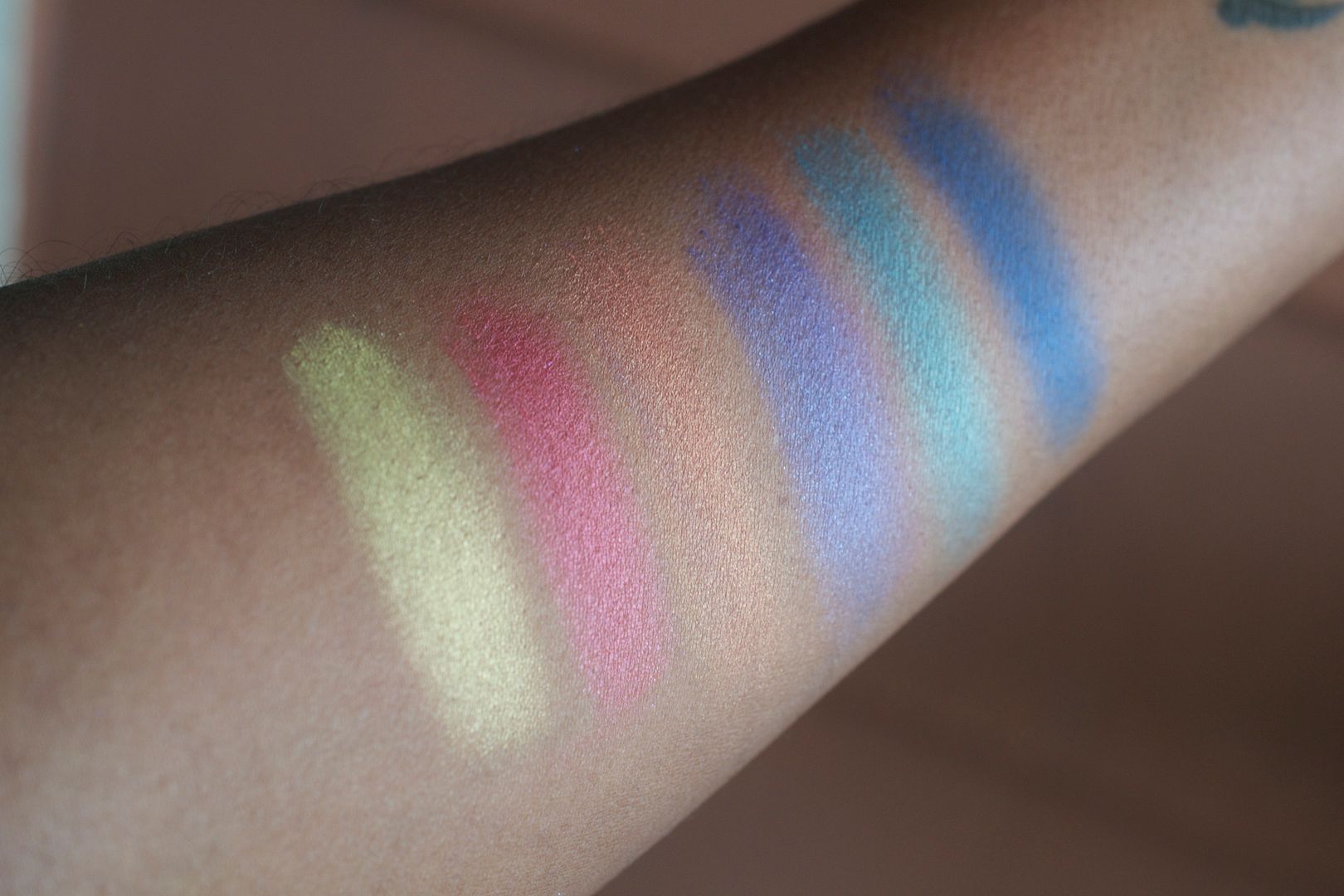 I love the dimensions of the purple-ish shade.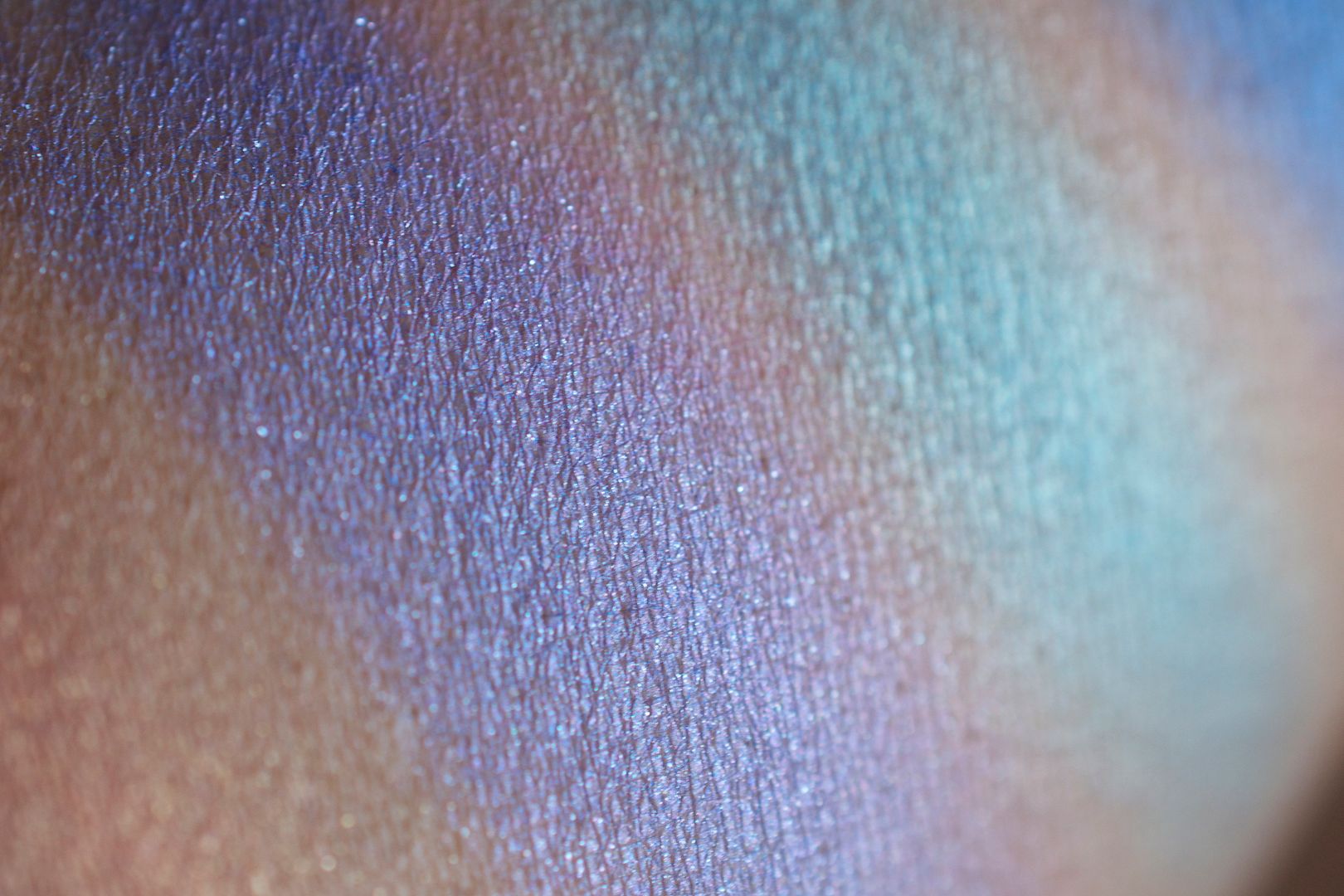 I cranked out a look using the yellow on the lid and orange and red in my outer-V up into the crease.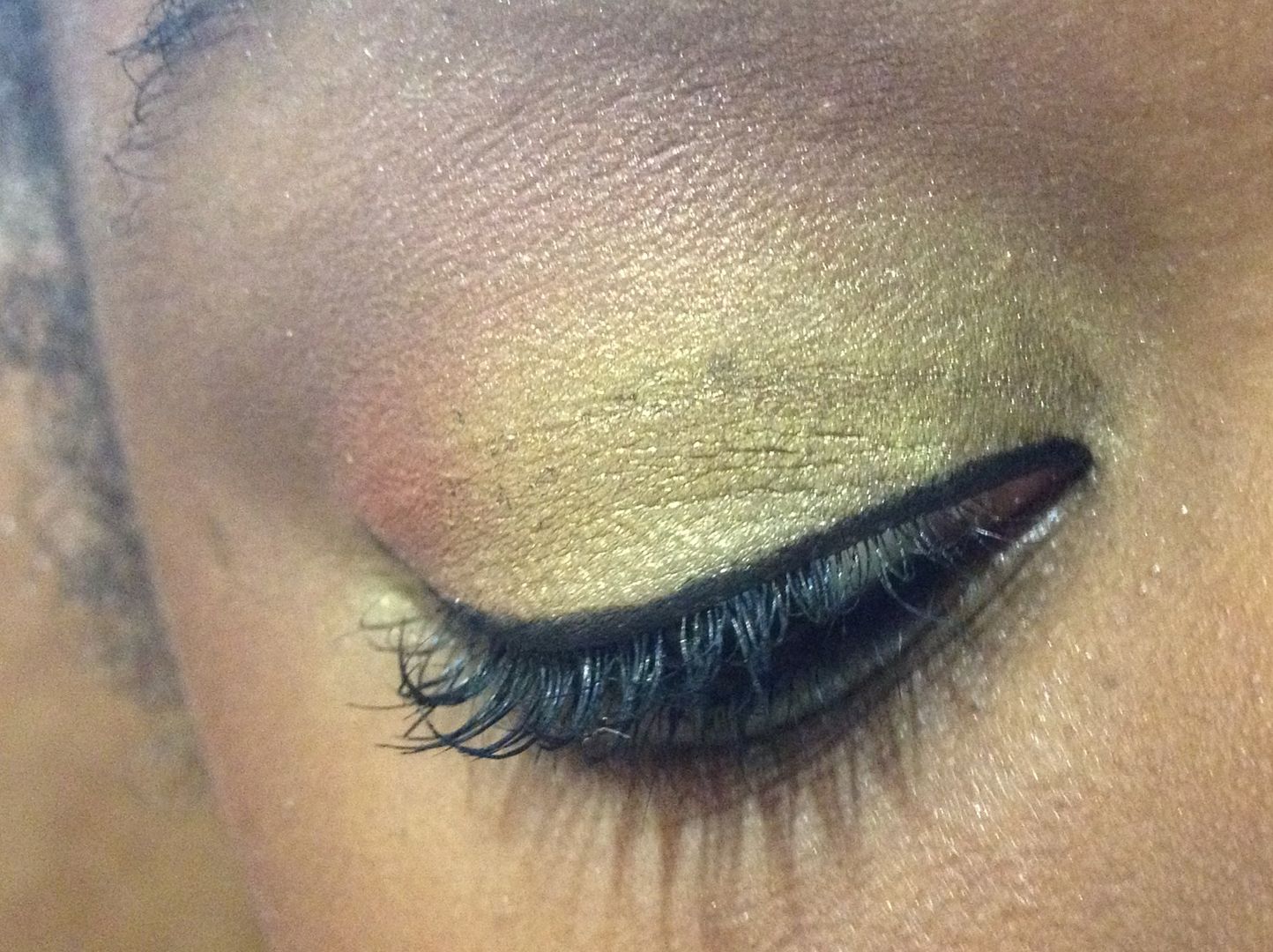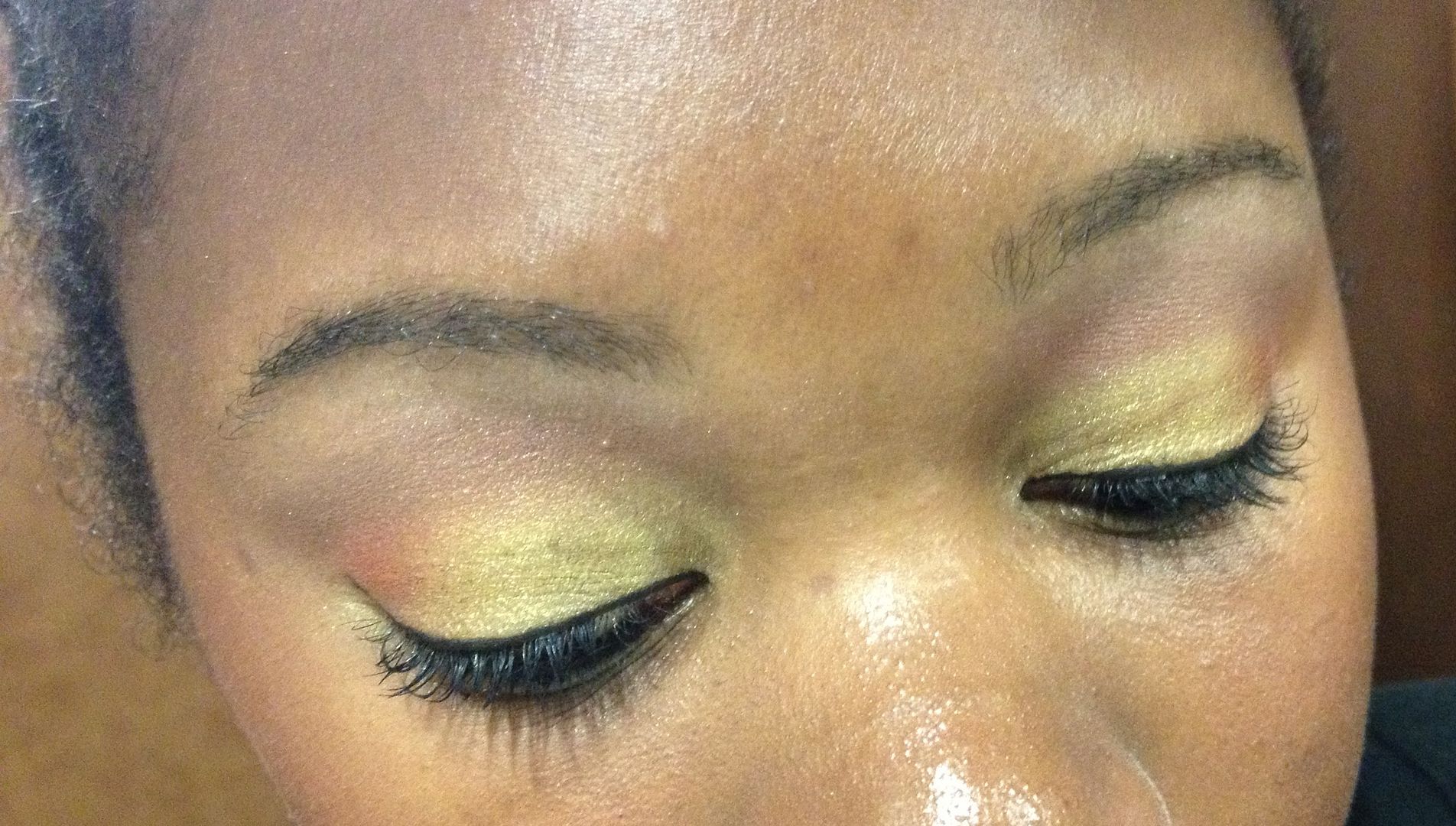 Say not a word about the the smudge of mascara on the lid. In fact, let's pretend like you didn't see it. Ha! The yellow doesn't look too bad once on the lid but it still isn't my favorite shade. These are a lot more fun when used wet but if you can't be bothered to do wet your brush, you can still get nice and sheer work appropriate looks using this palette.
And even if you don't like it for the lids, just hold on to it to look at. It's so darn pretty. You should be seeing these
Okay, darlings – off I go. This weekend should be a fun one. I'll be doing an event with Chevy and some other bloggers in Orlando. Follow the #ChevyOrlando hashtag on Twitter for deets. And I'll be blogging too. I am so behind on blogging, y'all.
Have an amazing weekeneeeeend!