Raise your hand if you knew that the Palmer's Cocoa Butter brand had products just for your face? Didn't know, did cha? Yes darlings, they do. If you love their body lotions, gels and sticks, then something tells me that you are going to go gaga over their facial care products. Let's check out the Daily Facial Lotion first…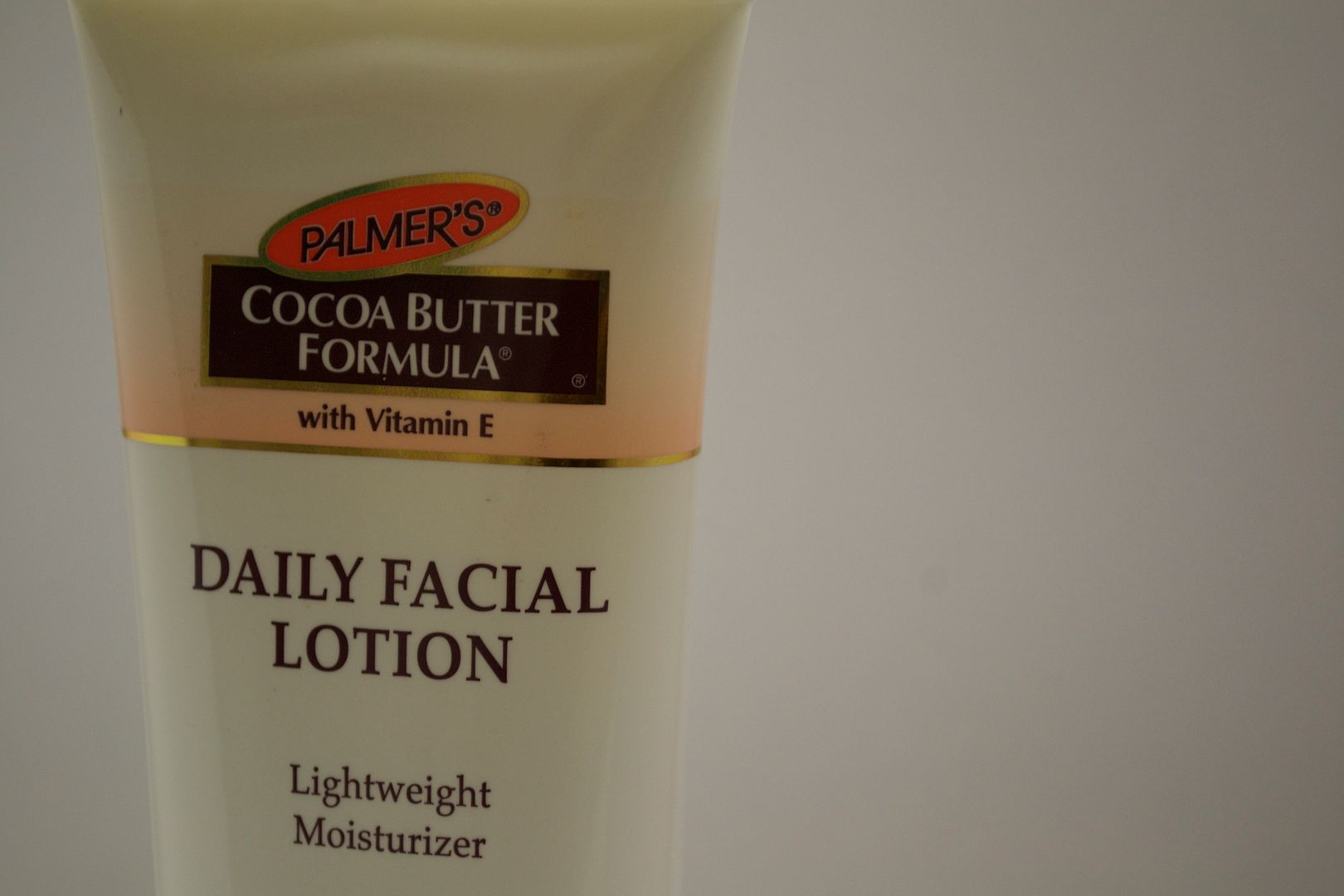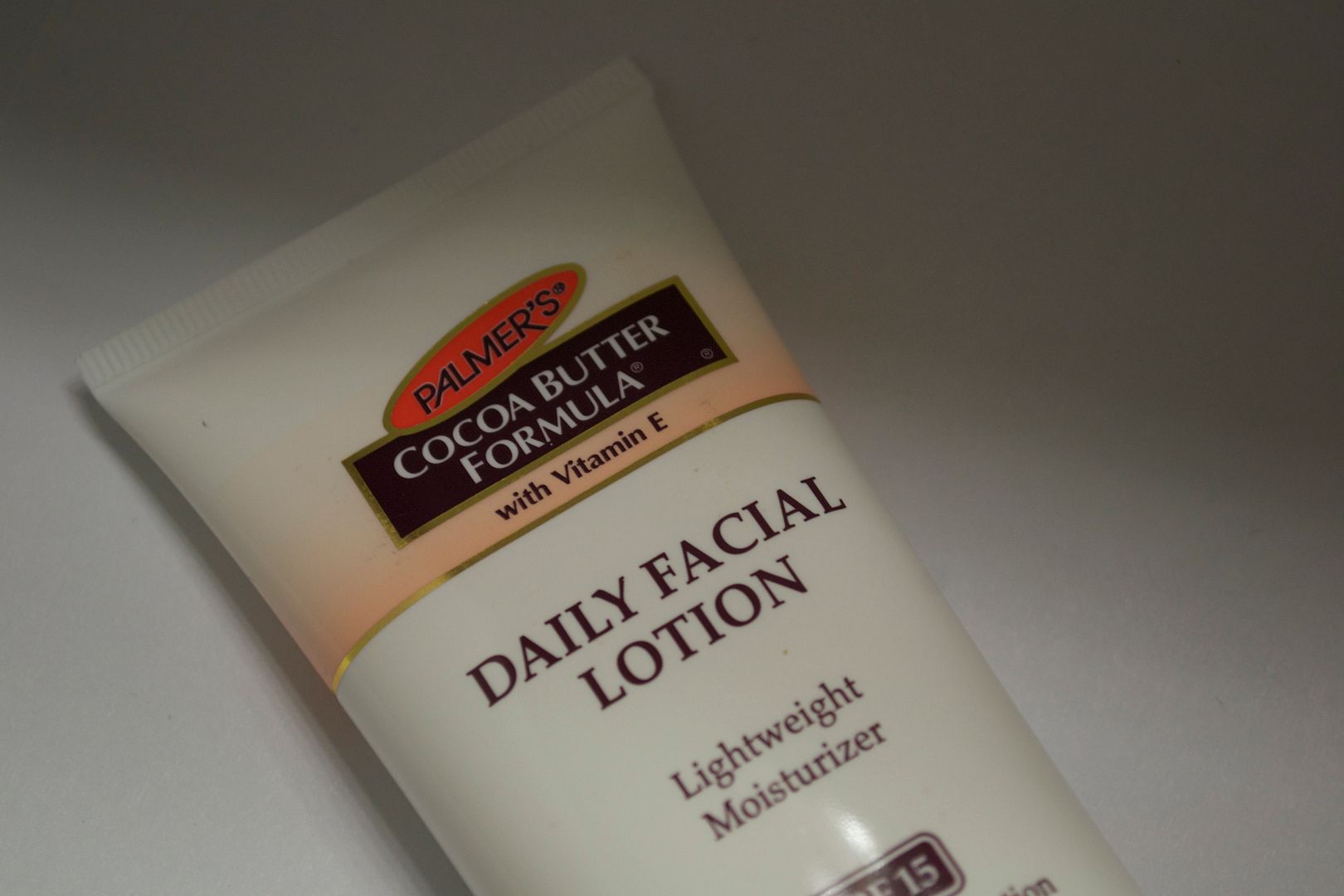 I'm a woman that HAS to have a good facial lotion. I need one that is low in fragrance, thick enough to soothe the dry area around my nose but lightweight enough to where it won't break me out or make me oily.  I'd love a bit of SPF in it too.
I know…that's a lot of specifications, but I didn't ask for jacked up skin. : The Palmer's Daily Facial lotion feels super lightweight. It didn't weigh my skin down or give me a grease-face. I smelled a faint cocoa butter meets SPF smell, but nothing overwhelming and nauseated; a huge plus in my book!
Plus it's packed with 'good stuffs'….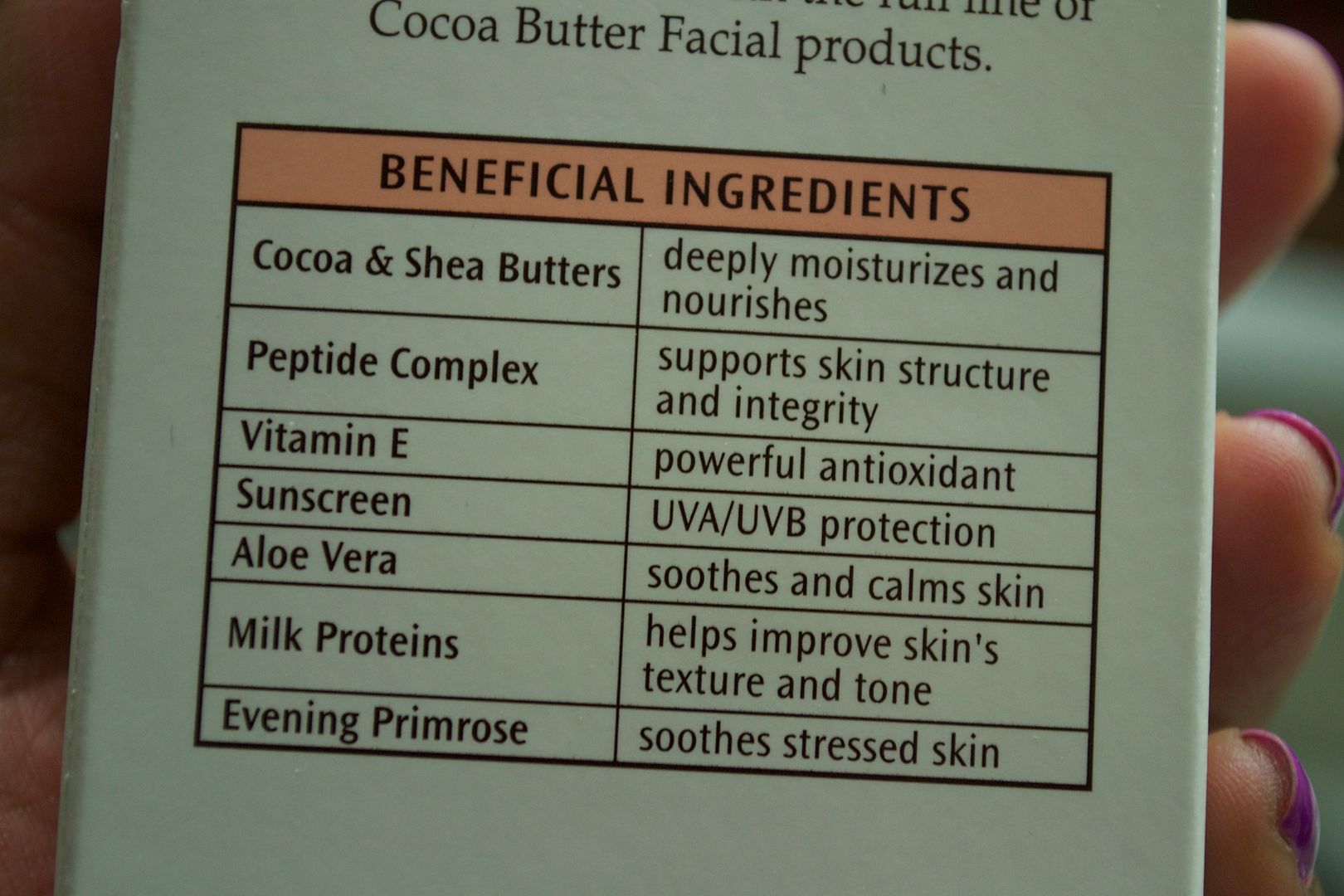 But I have to admit, the ingredients list is a little too lengthy for my liking…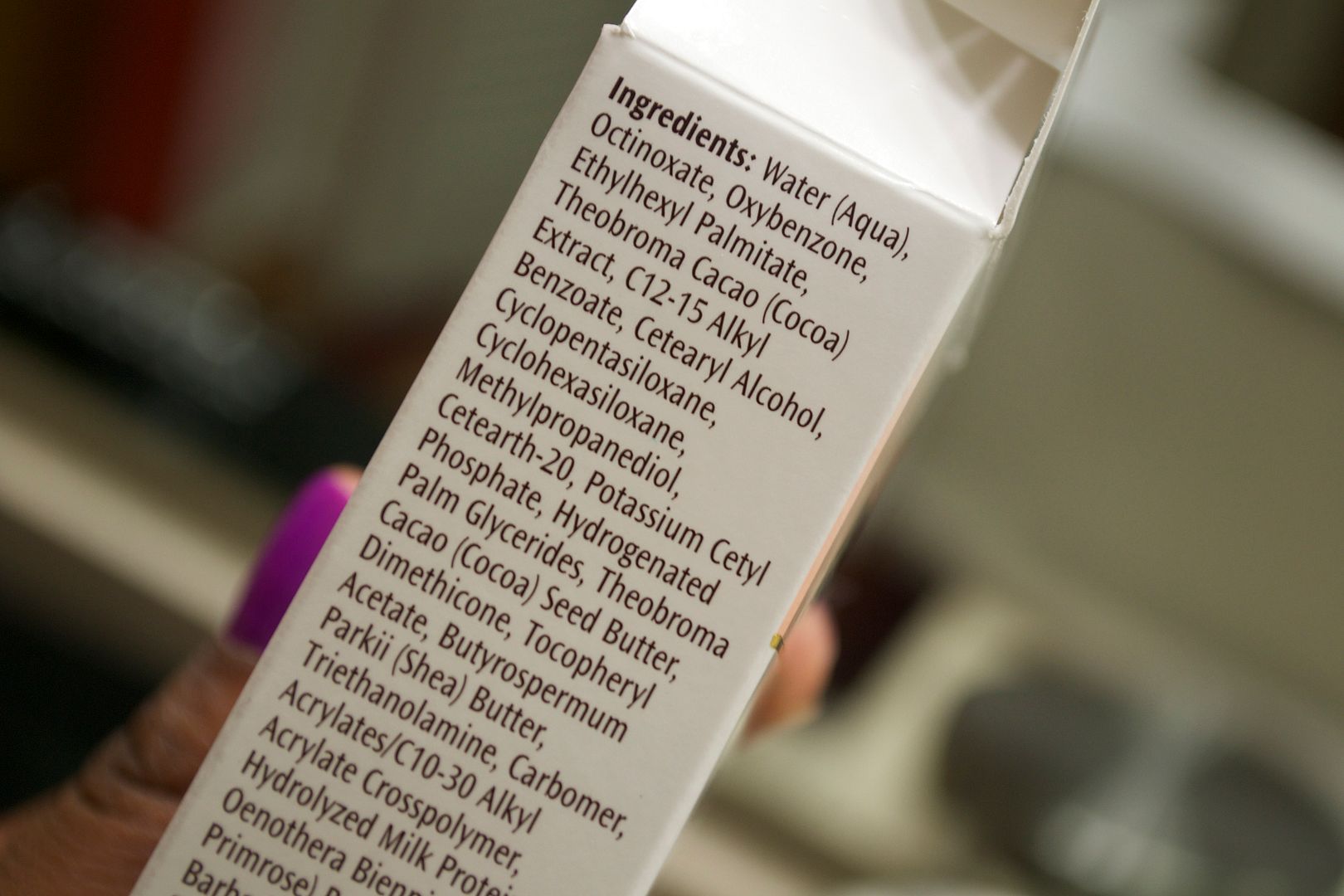 I like my facial products to have short ingredient lists, ya know? But I can't get over how great it feels on the skin. It rubs in thoroughly, sinks in and feels divine…
It goes for about $15 for a 3.38 oz bottle. It's a little pricer than your average drugstore lotion but you know my motto, 'Skincare is an investment.' I'm excited for Palmer's! I love when my favorite brands venture in new areas.
Whatcha think? Yay or nay to Palmer's and their facial care products?