I'm a breakfast snob. Really, I am. Long gone are the days where I can dine happily at IHOP, Denny's and the Waffle House. No offense to those guys but I like my breakfast restaurants to be little on the gourmet side. Simply put, if they don't have goat cheese or feta cheese, they ain't gourmet enough for me.
I know, I know. But a girl has to have her standards. The Guy introduced me to a fabulous breakfast spot that happened to be just a few minutes away from my house. And check this out…they serve grits!!!! *faints*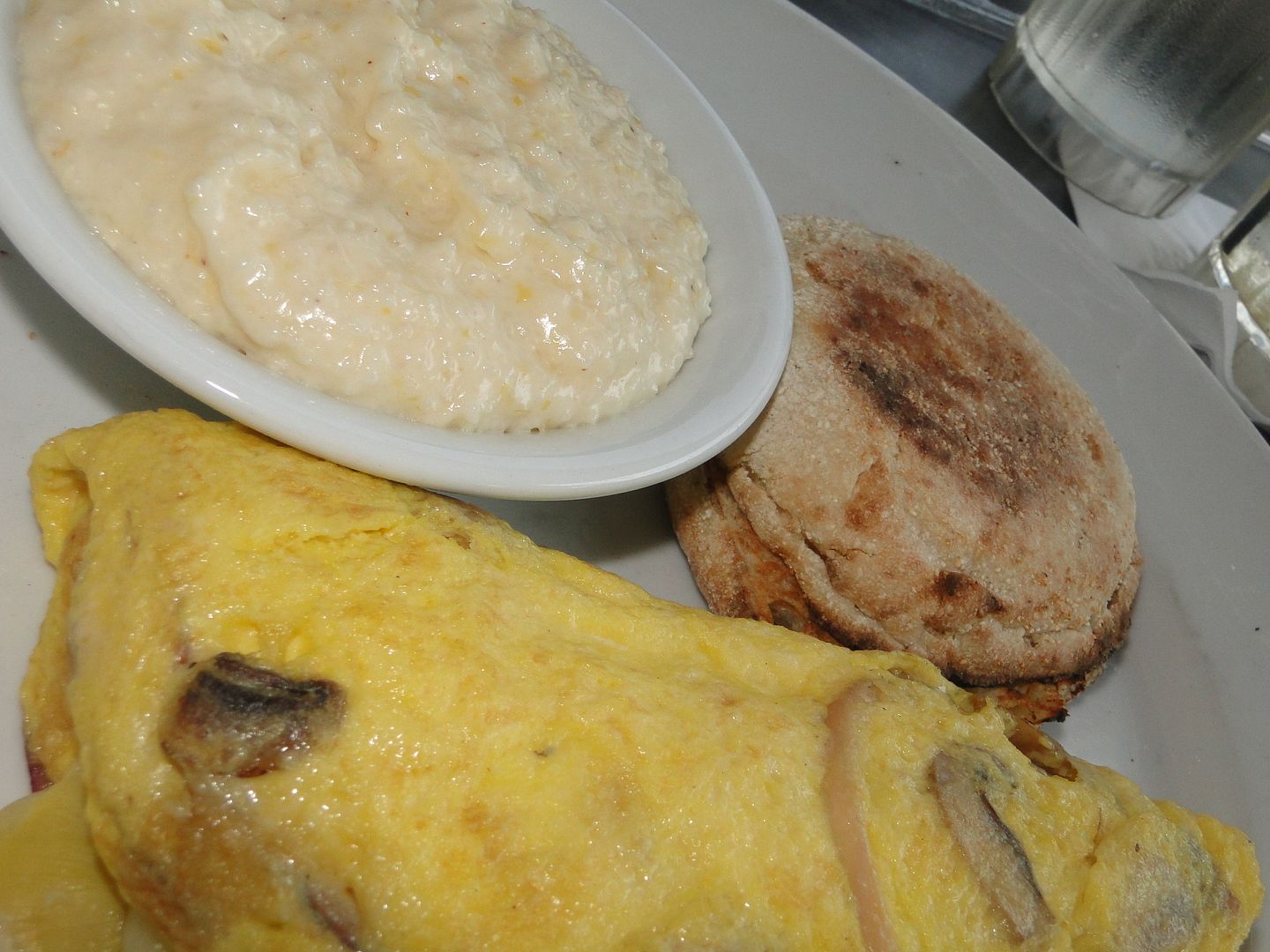 I don't know what it is about some of the breakfast spots in Florida but a lot of them don't serve grits. That's just wrong on so many levels. How can you NOT have grits on a breakfast menu? Yeah, I don't know either. Peach Valley was already on my good side when I saw grits on the menu.
I didn't even take a peek at the lunch menu as the breakfast menu was captivating enough. Omeletes and pastries, oh my! I usually don't have to have an appetizer for breakfast when I eat out but I was starvin' like Marvin. To prevent myself from eating napkins, I decided to order a sack of orchid fresh apple fritters.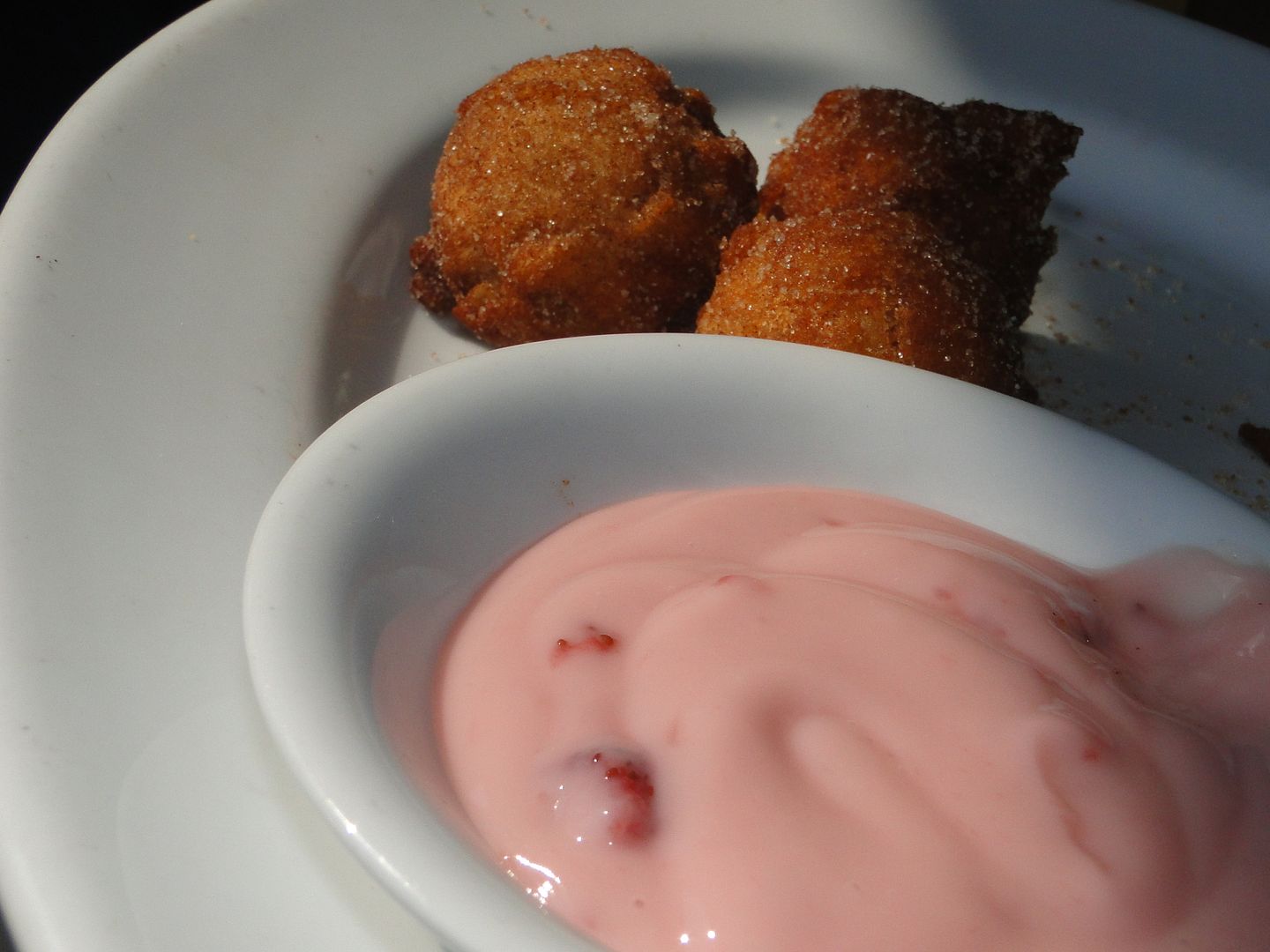 They came with Strawberry Yogurt and were deliciously warm and tasty. They weren't too sweet nor were they super filling, which is great as I didn't want to fill up TOO much before breakfast. I ordered the California omelete.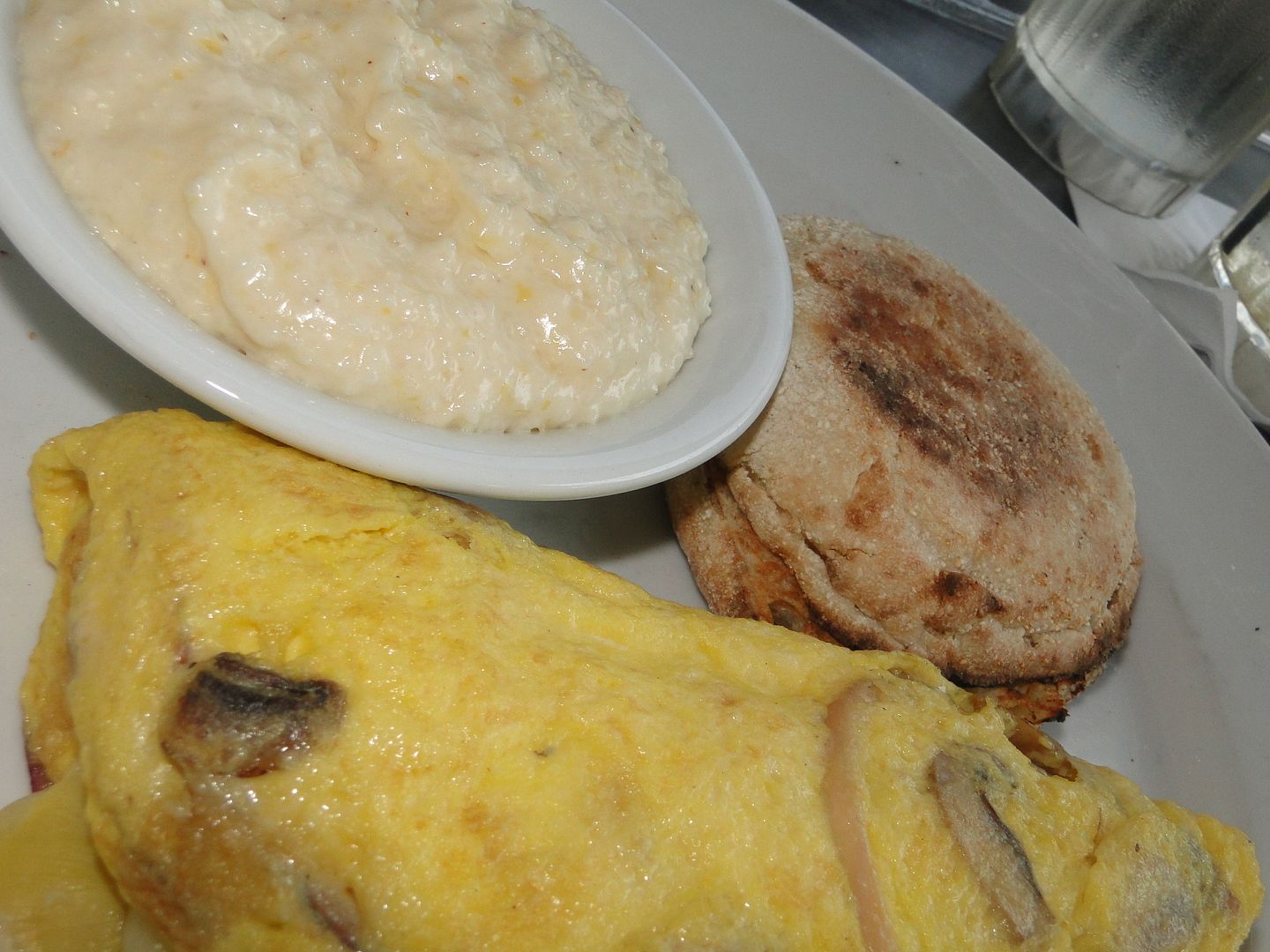 That kid came with provolone cheese (which I removed…you know cheese and I have our issues), artichoke hearts, mushrooms and red onion. It came with grits and an english muffin on the side too. Peach Valley doesn't use water in their grits—instead? Cream. Which made for amaziiiingly delicious grits but not so lactose-intolerant friendly. 🙁 The guy tapped into some nostalgia and had a Smoked Salmon and New York Style bagel.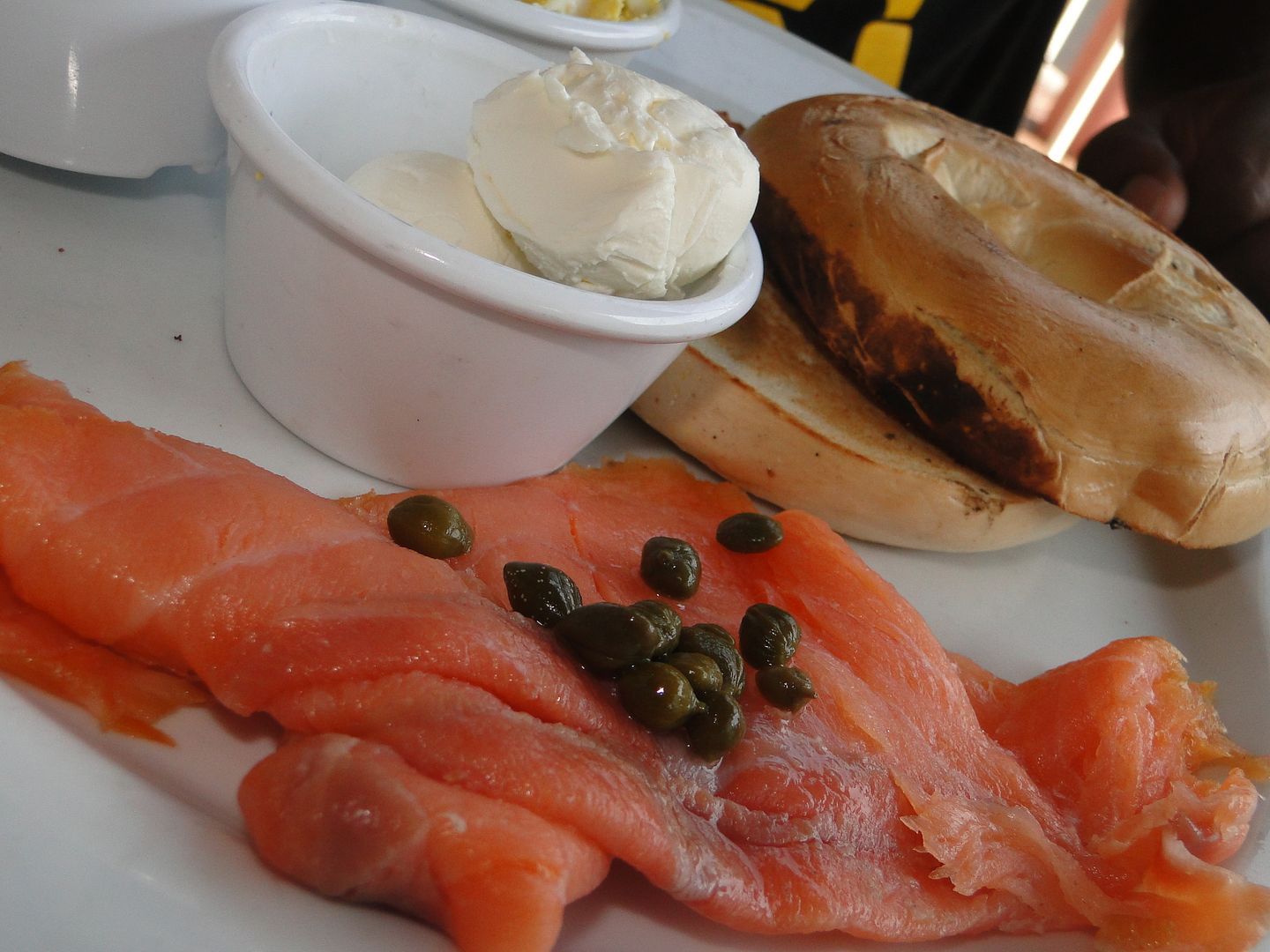 He hadn't had it in years and absolutely looooved Peach Valley's renedition of it. They added eggs to the 'assemble your own bagel' platter. And then there was cranberry juice.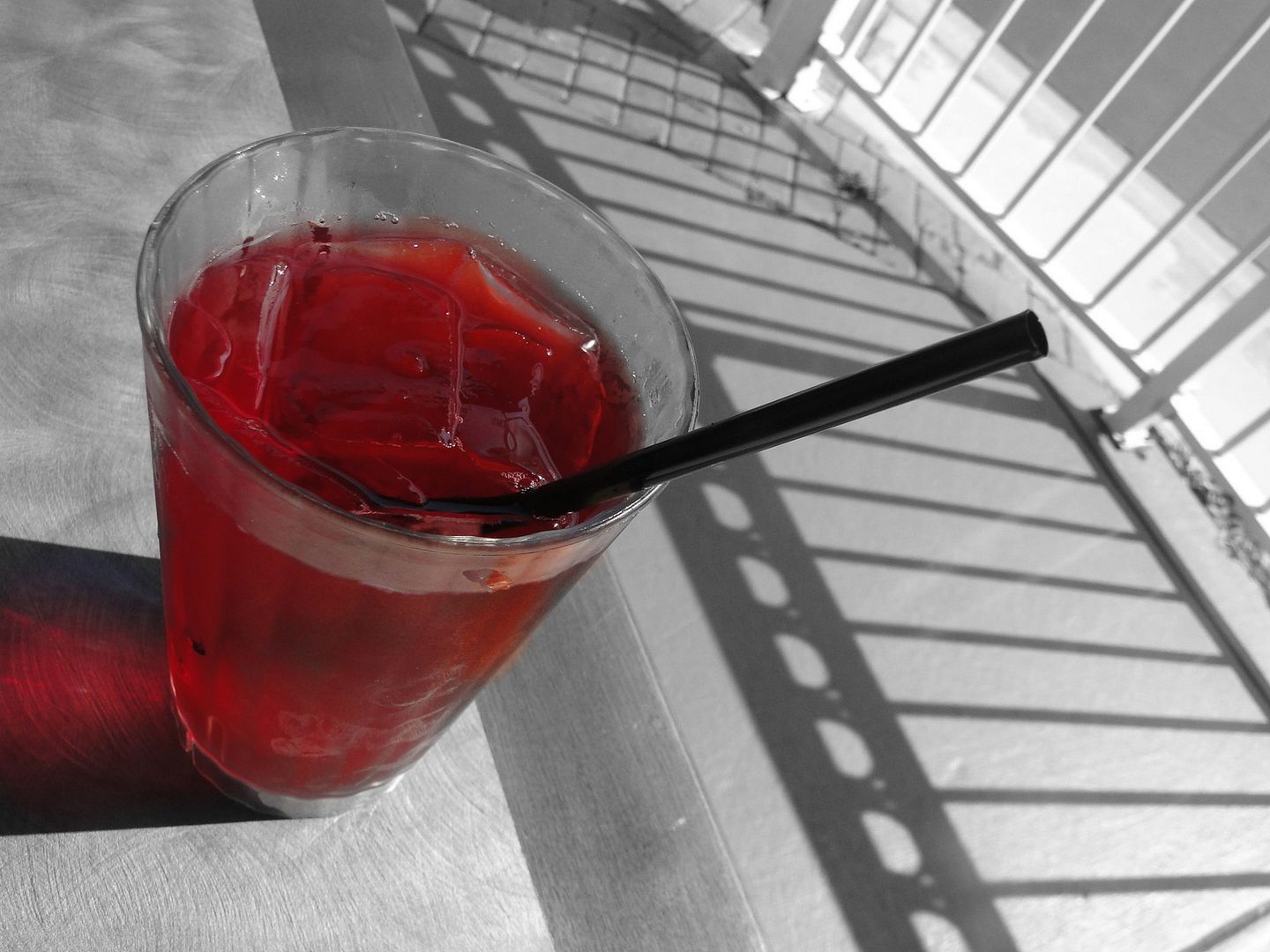 Hmm, tangy! Not a bad spot for breakfast. Everything was moderately priced and tasty. The menu was unique and I looooved the fritters. Which, by the way, are complimentary for guests waiting in the lobby. 😉  I'd definitely come back. Peach Valley is located off of Dr. Phillips in Windermere and I hope to see more locations pop up. Nom nom nom!!