These super long mascara names crack me up. But the more adjectives they have, the MORE I believe in them. How crazy is that? I had a lot of hope for this kid though. The packaging alone was just TOO cute. Did it win me over?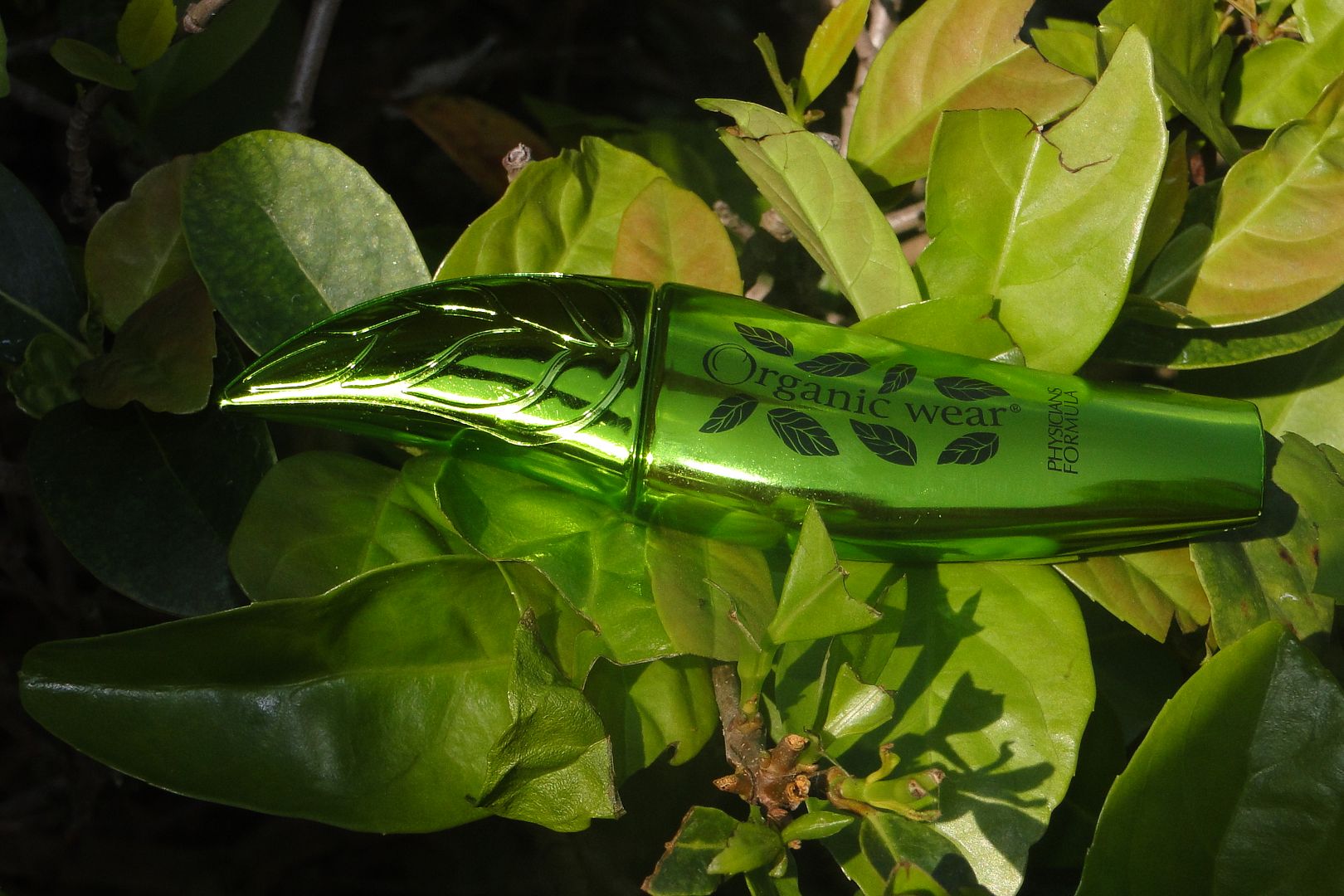 Price: $9.95
Packaging (brush wand): 4 out of 5
Overall: 4 out of 5
What It Claims: "100% of the Total Ingredients are from Natural Origin, 47% of the Total Ingredients are from Organic Farming, 100% Dramatic Volume & Glamour, OrganiSoy® Moisturizes and helps nourish lashes. Eco-Olive(r) a natural antioxidant, shields lashes from harsh environmental aggressors." (source)
The Truth: Ohmigoodness, I really like it!
What I Loved About It: I haven't had a lot of luck with Physicians Formula's mascaras but this one gave me awesome performance.
What I Didn't Like: Like a lot of natural mascaras, it didn't hold up as long as I would have liked it to.
Overall: First, let's take a look at the wand…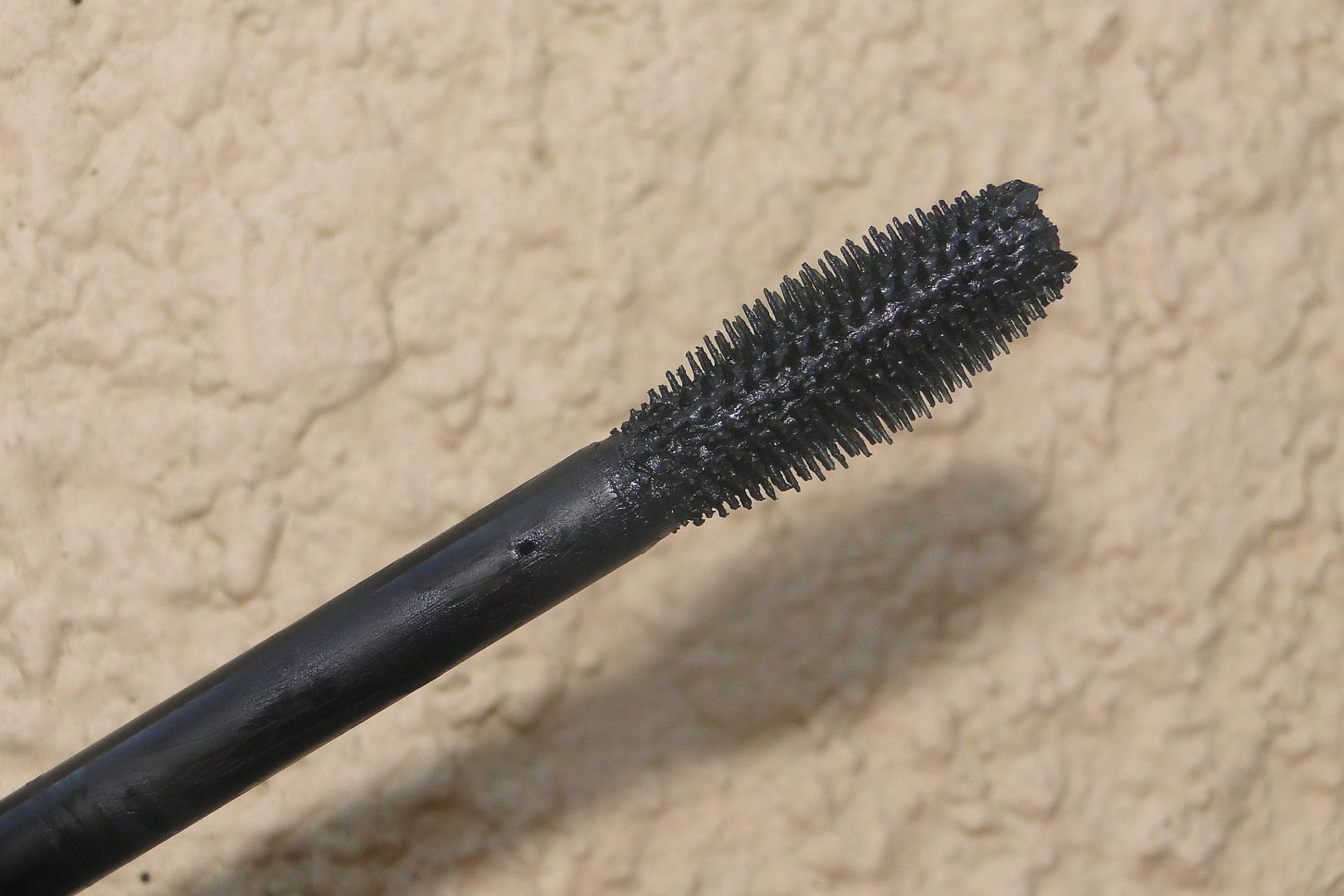 Not bad, uh? It makes for great separation by simply  wiggling from root to tip. The formula is a lot like the other PF mascaras I've reviewed. It has a soil-y smell and is relatively on the thick side. Not in a bad way though. I was able to apply 2 coats without it clumping on me. It's a build-able mascara so if you can apply from one coat to four without it giving your the spider-y effect.
Bare Lashes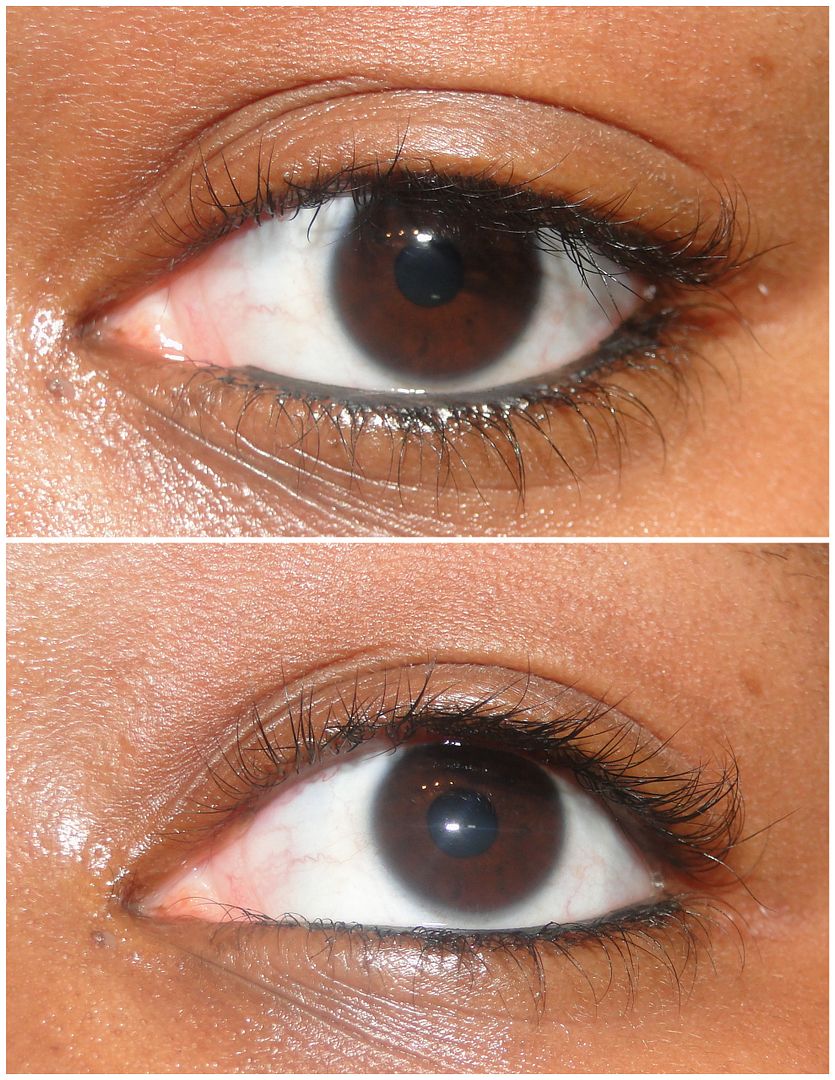 Lashes with 2 Coats of mascara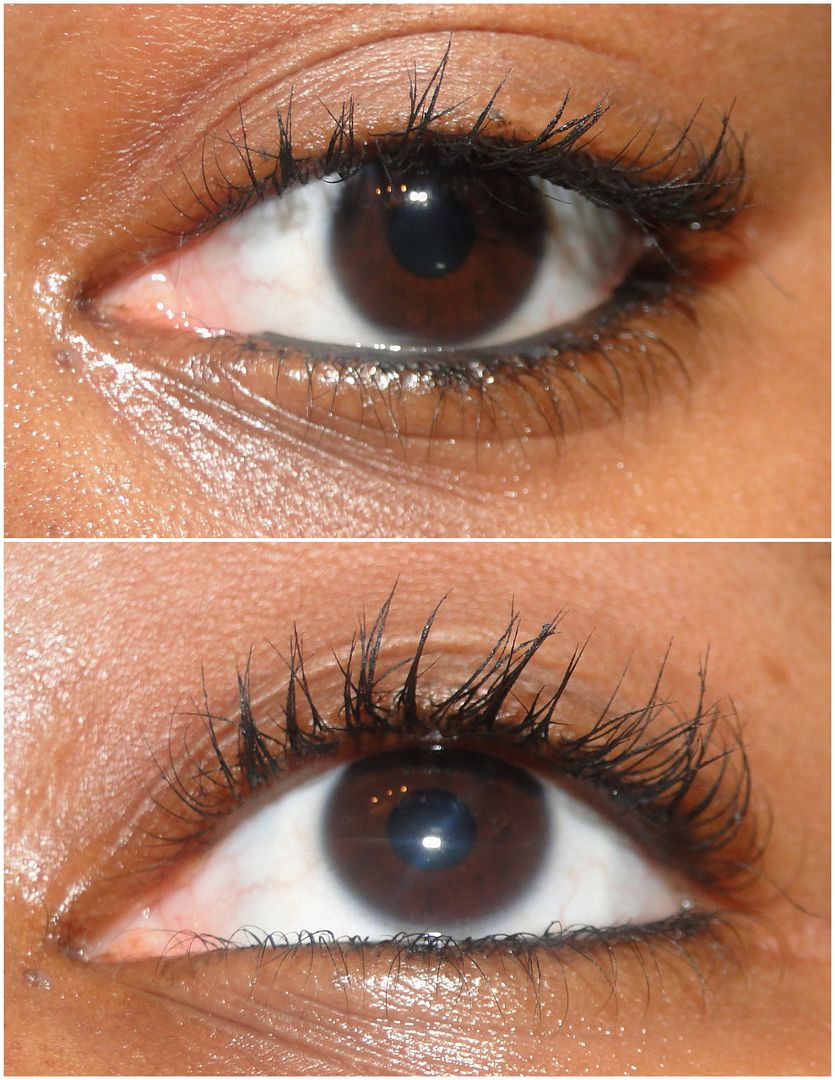 Do I recommend it?: If you're looking for a green mascara, I think this is a great one. It won't give you va-va-voom lashes but if gives you a good amount of volume and length.
Any Physicians Formula fans? Whatcha think about this one?