I say "newest" because Clumps has a lot of kids. I've got 3 darling godbabies and I am Auntie to many of my friends' babies. I am also a proud Mother to a basil plant named Bern. Which, thank you very much, has not even started to wilt yet. The newest kid is 10 weeks old and is my first and only pet. Say hello to Polo!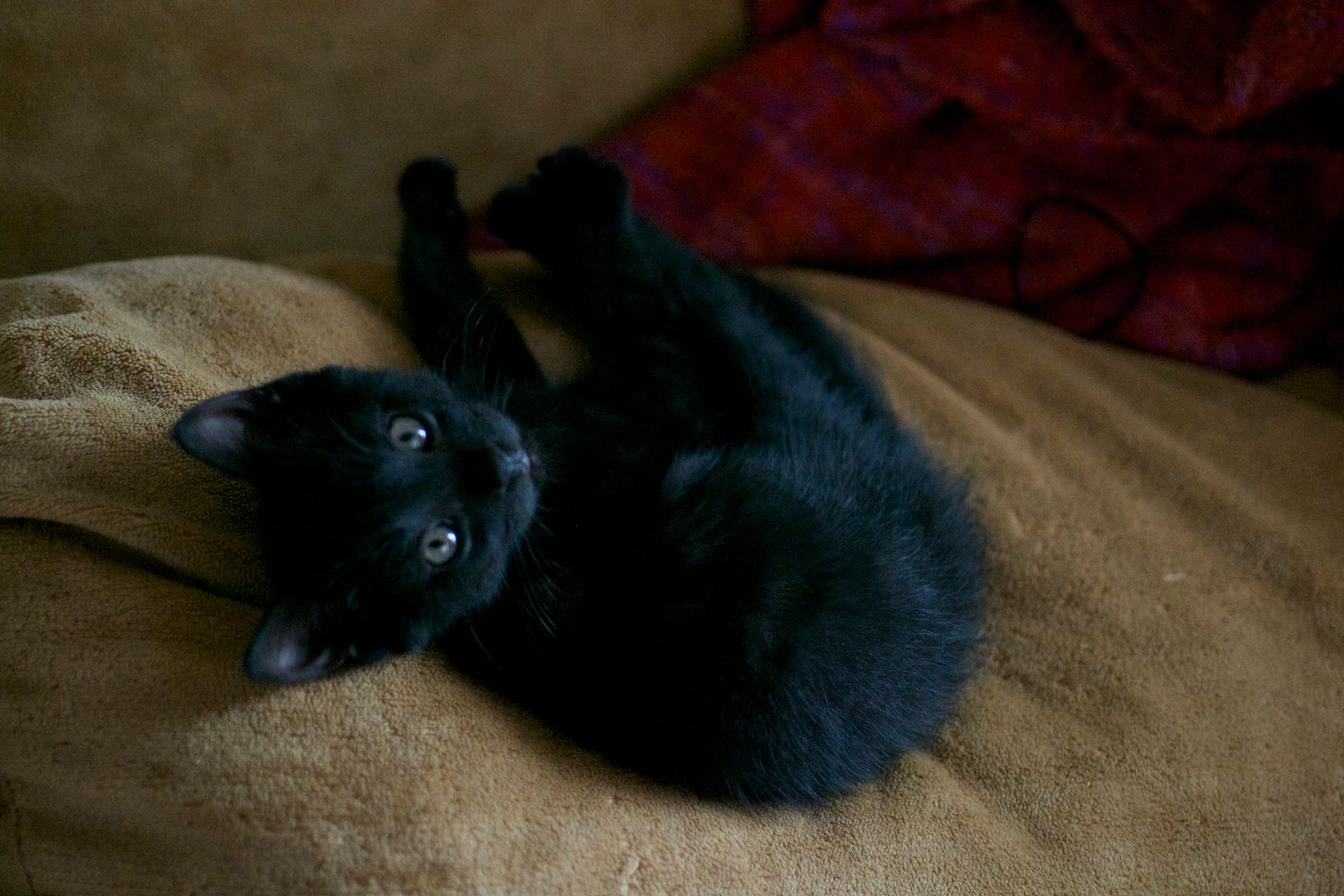 Polo and I got off to a rocky start considering the first night he stayed with me, I couldn't stop sneezing, had itchy and swollen eyes and couldn't breathe. I didn't want to be allergic to the little furball. Buuuut after a week or so, the symptoms weren't too bad. It's only when Polo decides to plop on my neck when I begin sneezing and sniffling like crazy.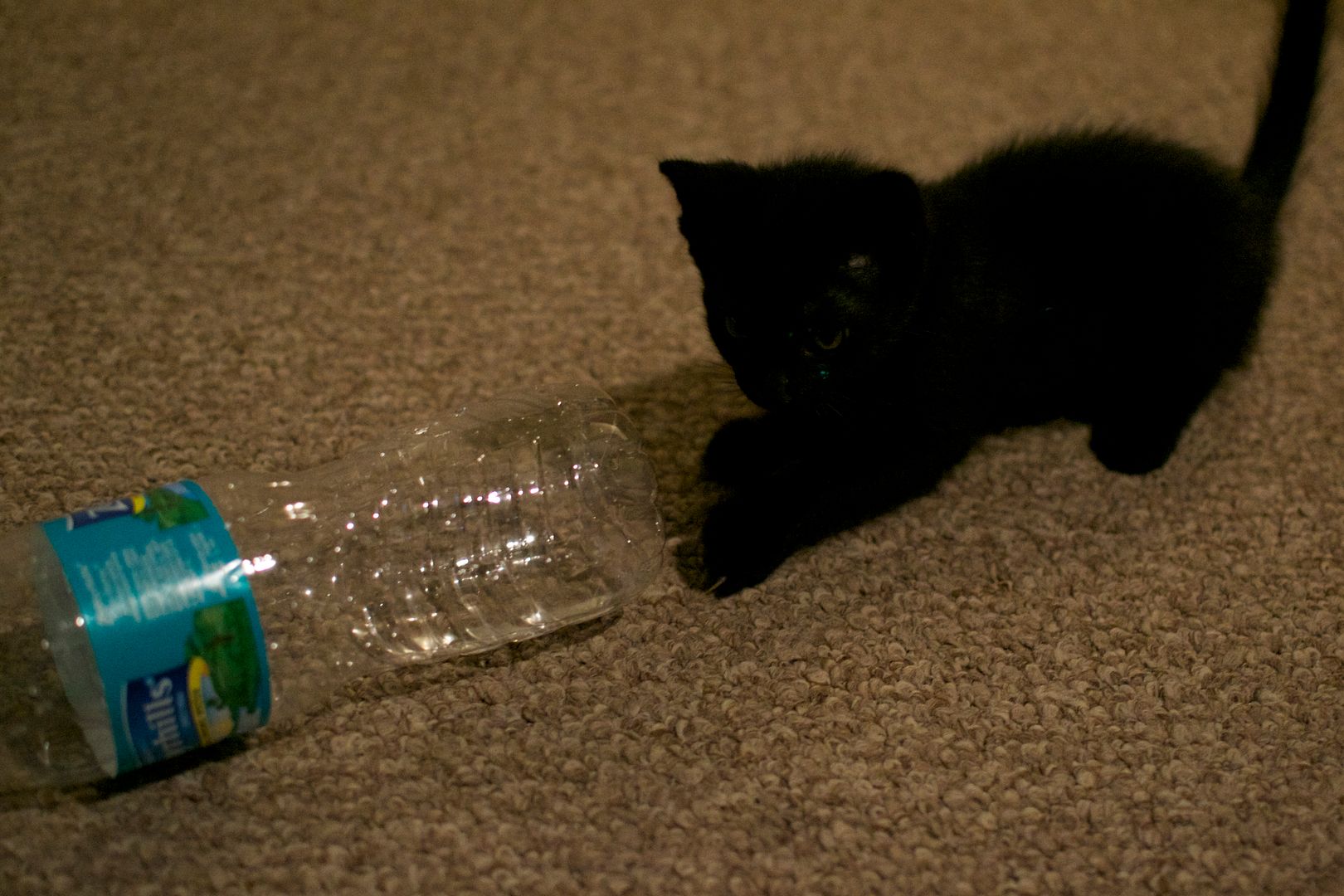 This "having a pet "thing is so new to me. I found it tougher than taking care of a baby. At least with babies, you can kind of figure out what they want when they cry. But with a cat…you have to guess what different meow's mean.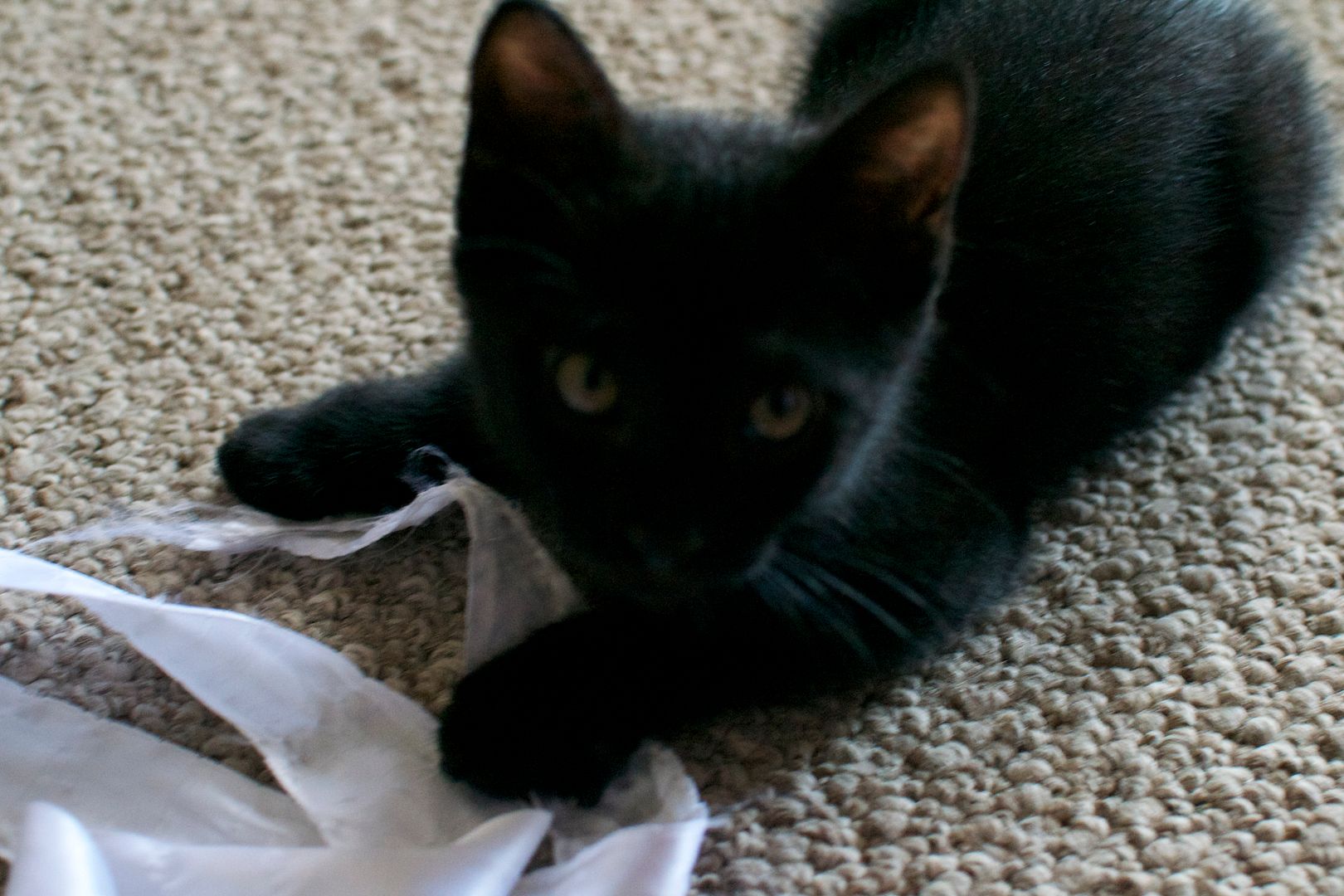 Polo has grown on me. He's such a sweet kitty. And whoever said cats are free entertainment aren't lying! I've died laughing at the crazy stunts this crazy kitty has pulled. Having had him going on 3 weeks now, I've finally gotten him to stop clawing my furniture and whining at night.
He's on a balanced diet of high protein kitty food. Like human food, I discovered you really have to read the Ingredients List on cat food. I know I'm picky about what I eat and figured that I would only feed my kitty the best food that I could afford. And he certainly isn't complaining.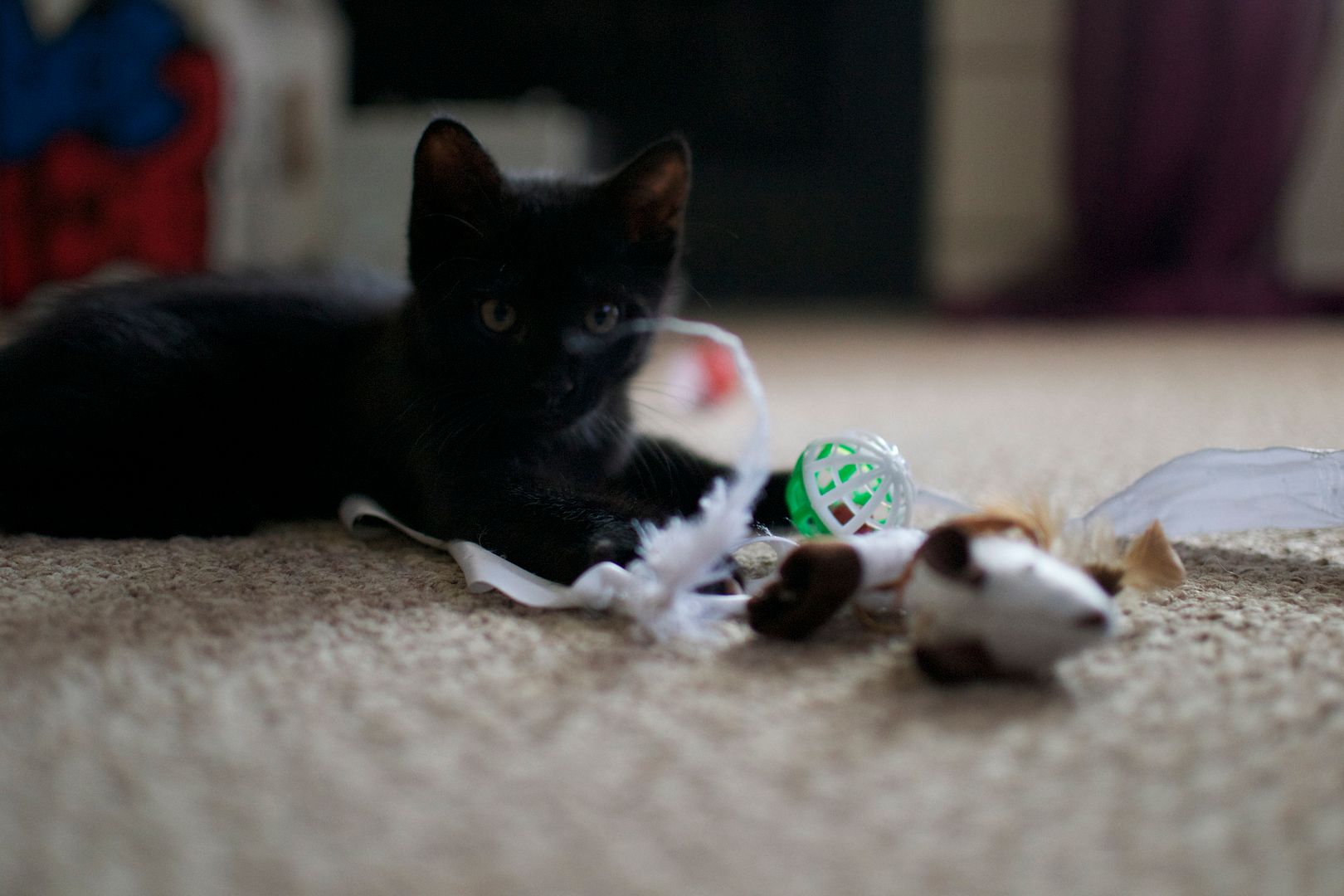 That said, if you kitty lovers have any advice for me, please oh please shoot 'em over. Even though I did a lot of research before adopting Polo, a lot of things still remain a mystery. Where are you, cat lovers? Got any advice for me?