Lemme tell you something…want your lashes to grow longer? Stop wearing mascara. Yep, I said it. I went a week without wearing mascara and I've found my lashes to be far more plush. That means if I stopped reviewing mascaras, I'd have super long and amazing lashes! Whoooo knew? Buuuut, since I'll never stop reviewing mascaras for you ladies 'n gents, I will keep my mediocre lashes.
Aren't I a doll? I know. Now here's a brand that is making its first appearance on Clumps of Mascara. Say hi to Prestige Cosmetics! And say another hi to the mascara they call Prestige My Waterproof Lashes mascara.
Price: $9.95 at PrestigeCosmetics.com and you may spot it at Ulta stores.
Packaging (brush wand): 3 out of 5
Overall: 3 out of 5
What It Claims: "With all the benefits of our MY BIGGEST LASHES MASCARA Intense long lasting color NOW with WATERPROOF protection! My biggest lashes now paired with our new limited edition waterproof version for a special value." (source)
The Truth: Well…it's a darn good waterproof mascara.
What I Loved About It: It lasts allllll day.
What I Didn't Like: It was just so so in the volumizing department.
Overall: So while this is my first time actually reviewing something from Prestige Cosmetics, I've seen the brand around for quite some time. When I go beauty stalking at Ulta, I always spot Prestige but haven't had the nerve to buy anything from them yet. Why? I dunno know, girl. These things happen. I'll pass over a brand without even knowing that using their products could change my life.
Or something less dramatic than that. 😉
So yes, Prestige is around and the next time you're in Ulta, I urge you to take a peek. You may or may not see this mascara riding solo. It came in a set with its sibling My Biggest Lashes mascara. My Waterproof Lashes is actually the SAME thing as My Biggest Lashes except it's waterproof. Confusing? Yes. But that's why I've got 'yo back in this mascara world.
Zee wand…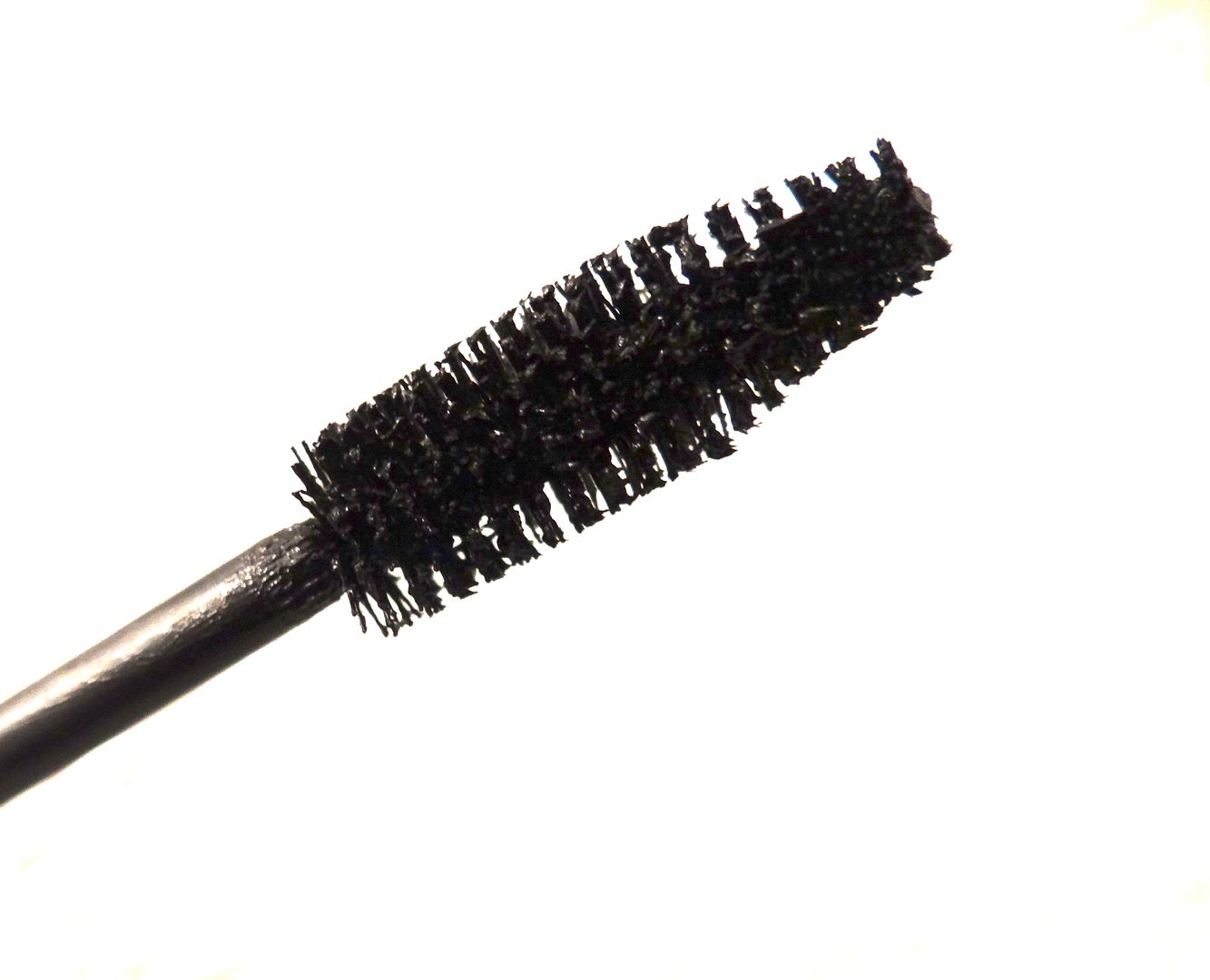 Not bad but nothing to write home about. I'll tell you one thing though, I think it's a fabulous lengthening wand which is interesting because it's a volume mascara. I usually see volume mascaras with those plush wands that some may argue are too big. Not the case with this one. And that's okay. You can still get away with volumizing the lashes with ease. A perk is that if you wiggle through the lashes, you won't have any problem getting some added length too.
I wouldn't say the volume outcome is all that spectacular. I found it to be decent at best. For those who prefer natural and the "I've just got a wee bit of mascara on." looks, this will be just fine. But for those of us who look at the lashes of drag queens as inspiration…not so much. But while I wasn't too impressed with the volume of this baby, the longevity blew me away. This mascara lasts for hours and hours without one bit of flaking or smudging. Wow! I found this to be impressive; even for a waterproof mascara.
So yeah – the wand makes application easy, the formula is nice AND it lasts all day. Not a mascara I'd grab if I wanted insane lashes but if I need my mascara to last ALLLL day and then some, I'd be pulling this out of my stash.
Bare Lashes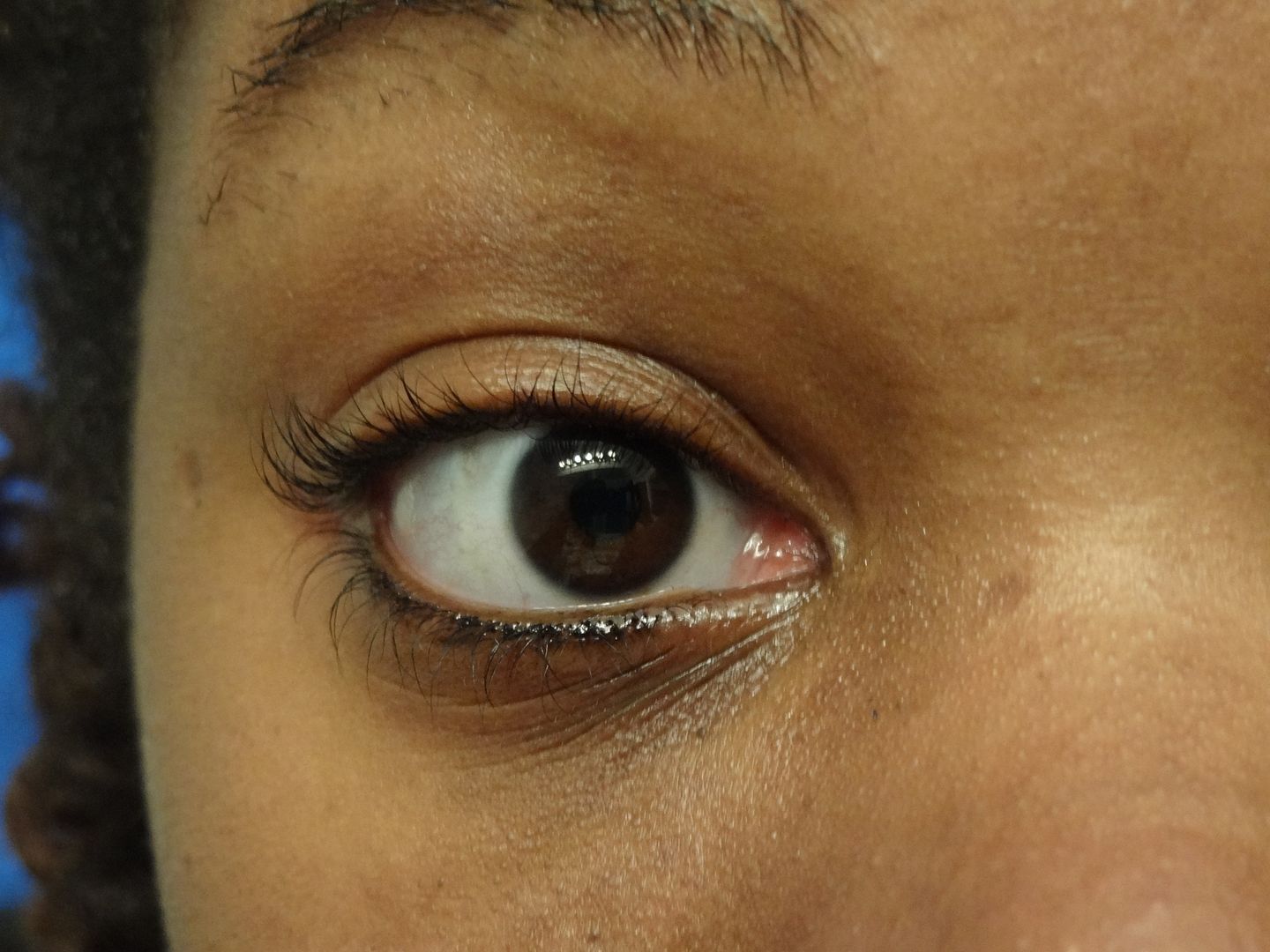 Lashes after 2 coats
Do I recommend it?: Sure! Especially if you've been looking for a great waterproof mascara.
Any Prestige fans in the house? Have you ever tried any of their mascaras?