Pure Ice was another one of the amaziiiiing sponsors for our March Beauty Bloggers of Central Florida meetup. It's been forever and a day since I've tried anything from Pure Ice. The good news is, the formula is still as good as I remembered it.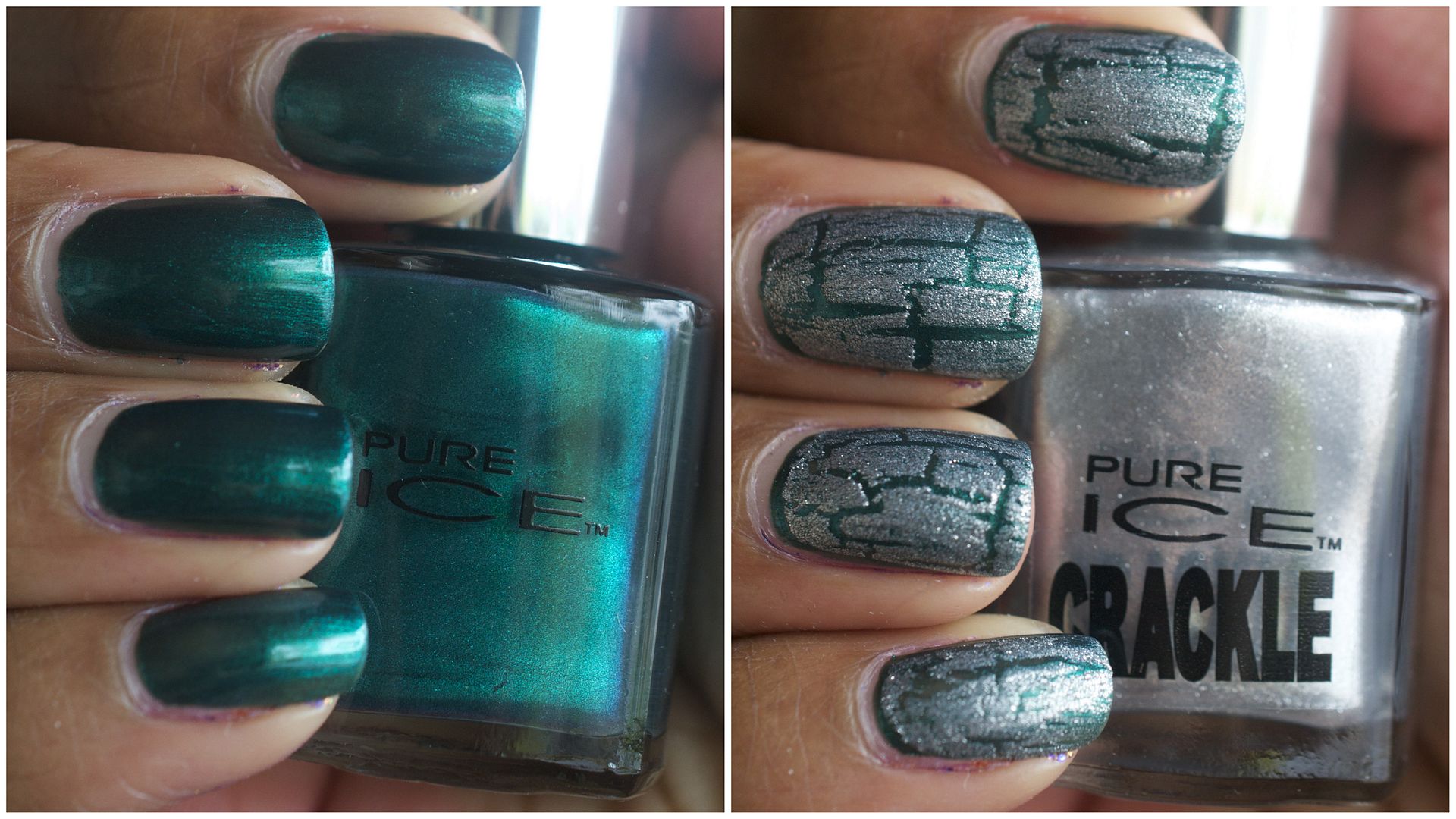 Pretty green, uh? It's a nice hunter green with a subtle shimmer. I applied 2 coats and whoa mama…it dried quickly. I so don't remember Pure Ice polishes drying THAT quickly. Not that I'm complaining or anything.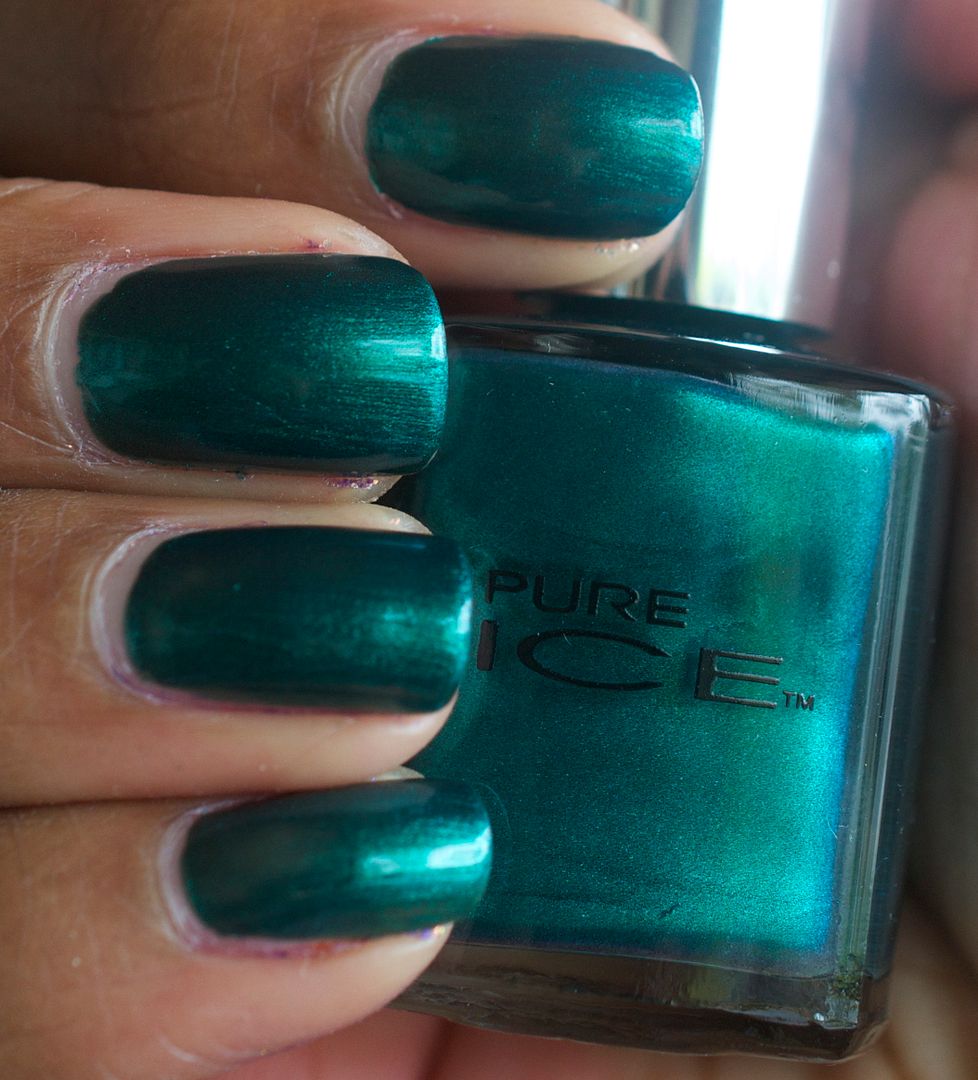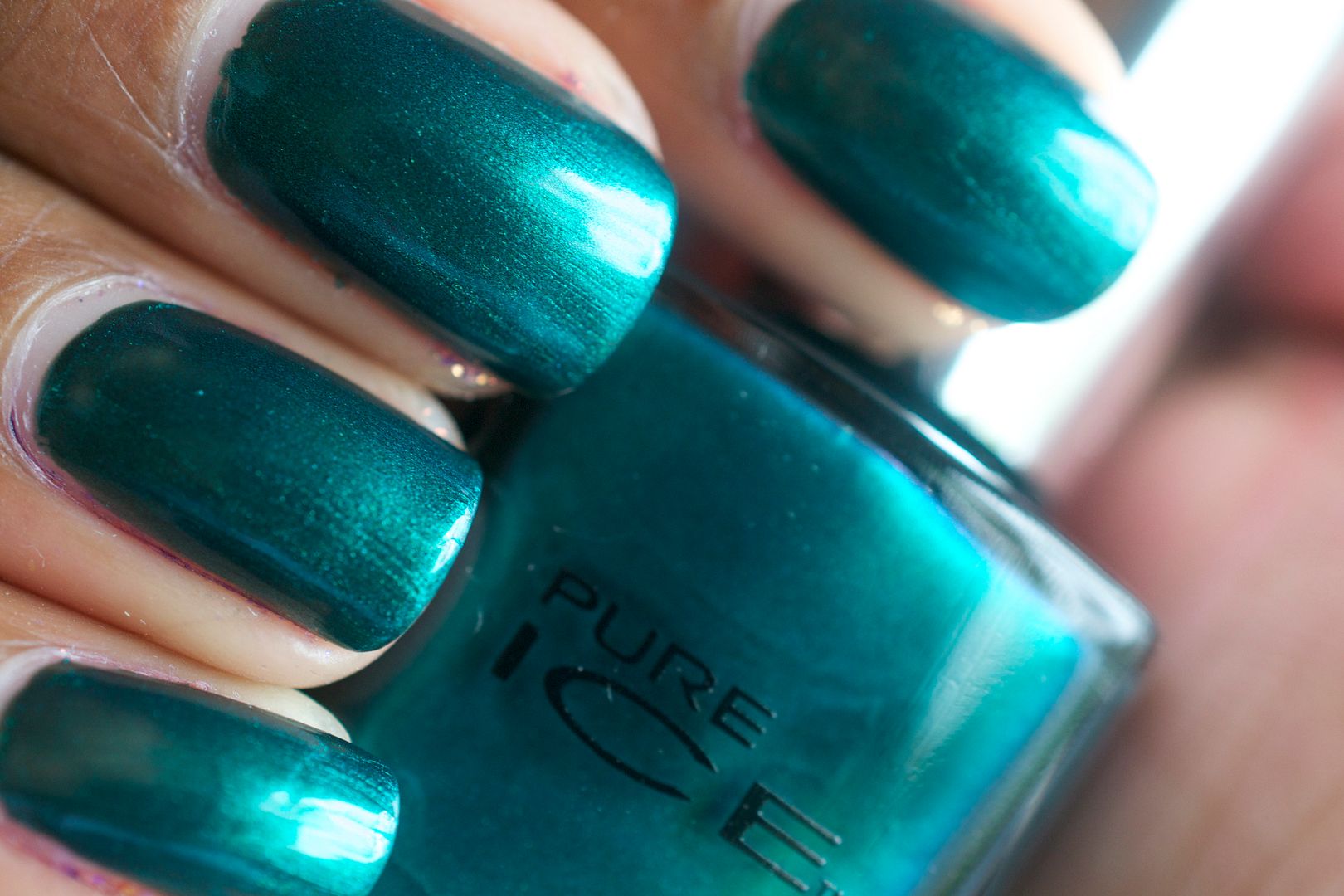 Then I added a coat of silver crackle polish…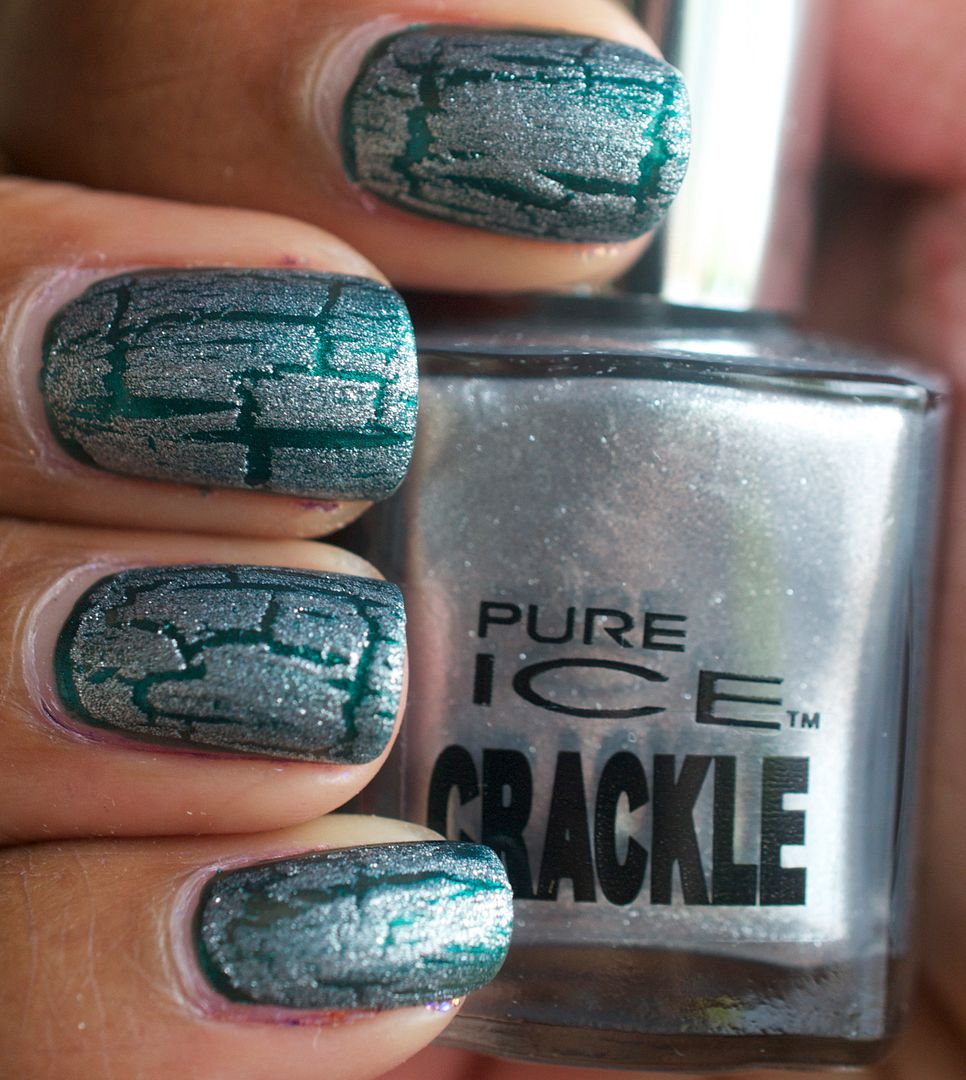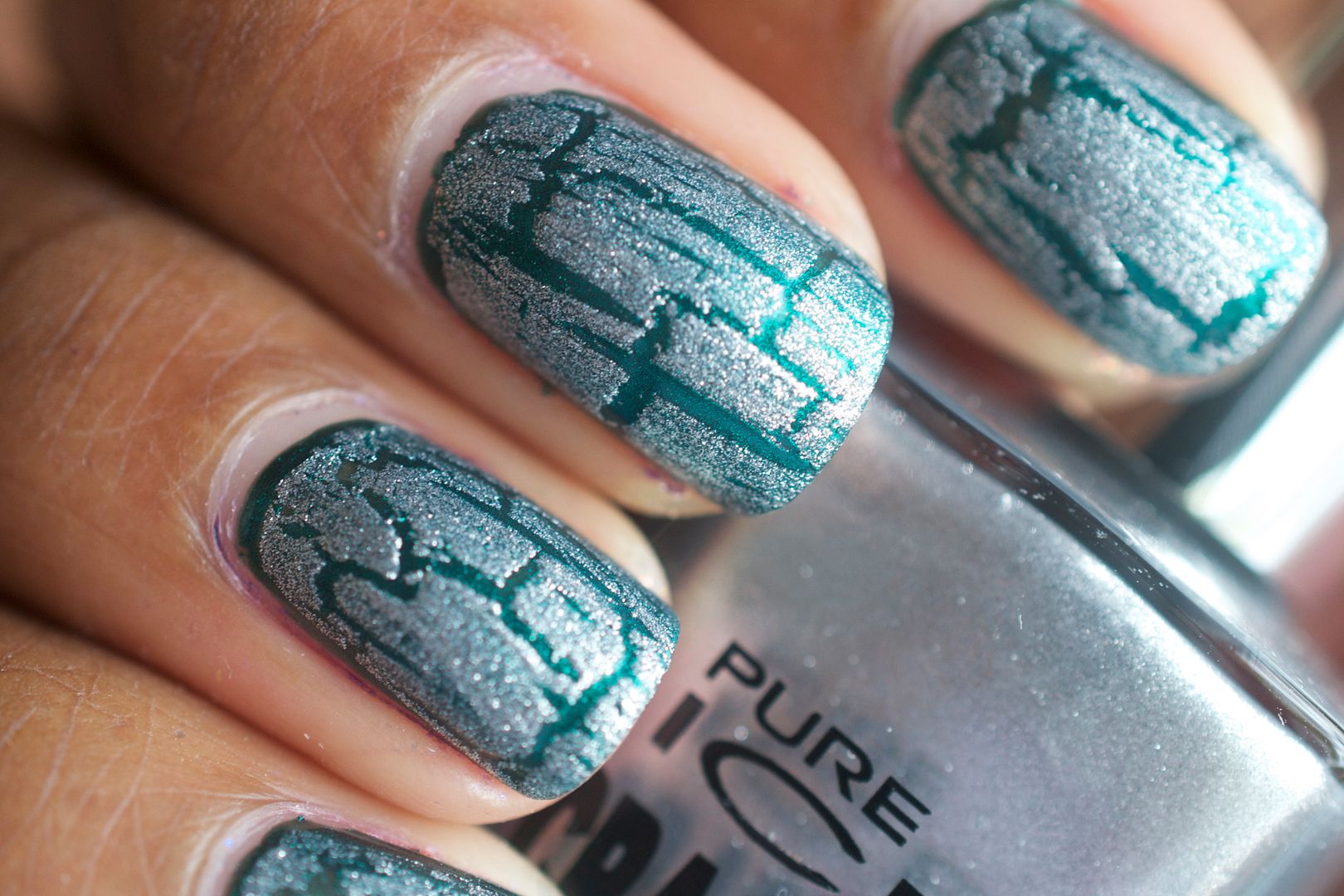 It's definitely one of the better crackle polishes I've seen. I haven't worn a crackle polish in a loooooong time (I think I wore 'em  too much when they first came out) so this was refreshing. Glad to see Pure Ice is cranking out gorgeous polishes.
You can grab this duo from Walmart and online for less than $6. Noooot bad.
Special thanks to Pure Ice for sponsoring us beauty obsessed gals in Central Florida.
Have you tried anything from Pure Ice lately?