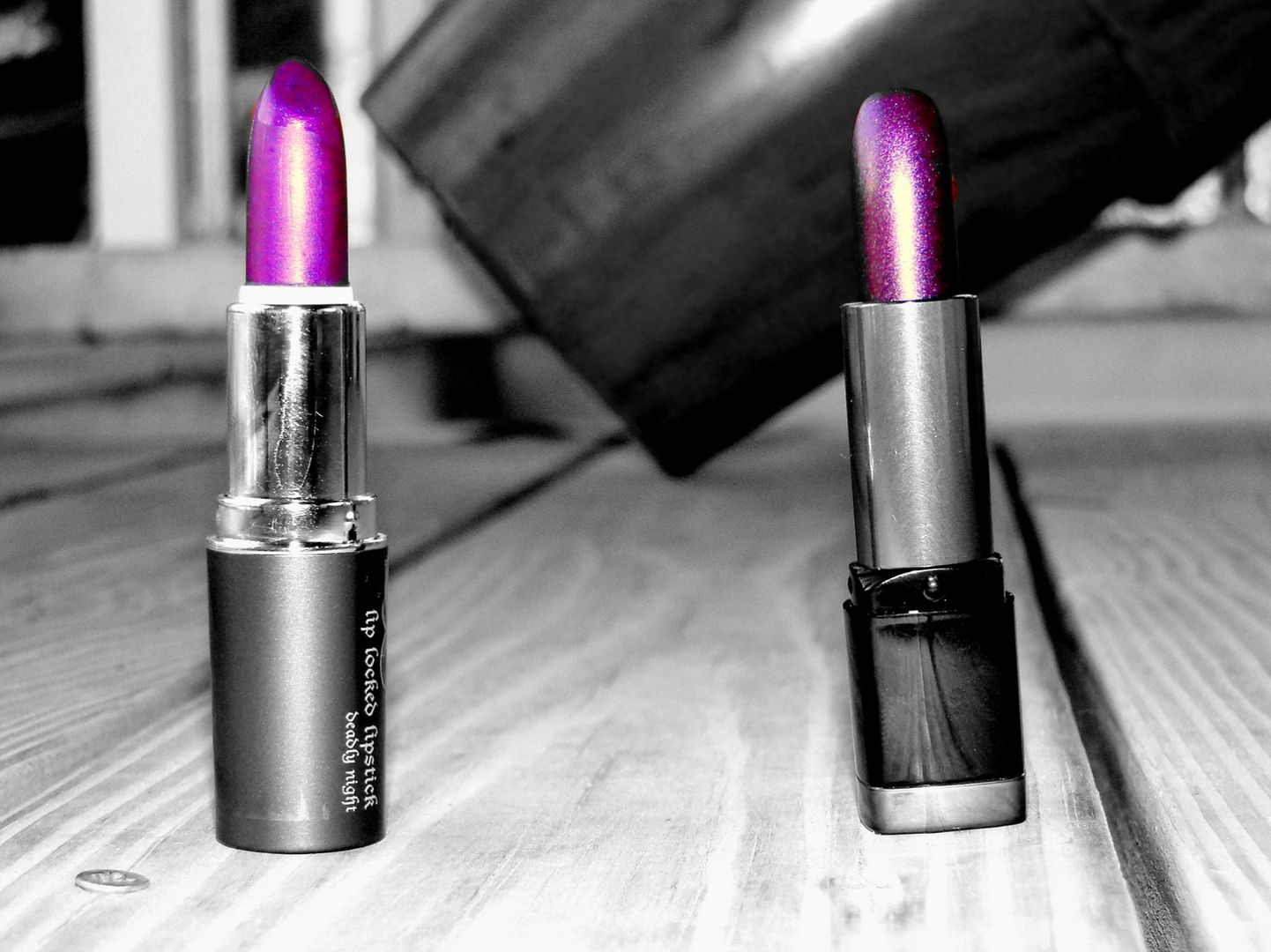 If you know me, you know that I LOVE a good purple lipstick. Oh yes, girl..you thought I was in love with red lippies, uh? Yeah…a good red lip is indeed all that and a bag of kale chips. But there is something about purple lips. They are so unexpected. So different. So B. And so, I present to you two very different purple lippies. And I'm leaving it up to you to decide which one is best.
Because ain't no way I'm choosin'…
In the left corner we have…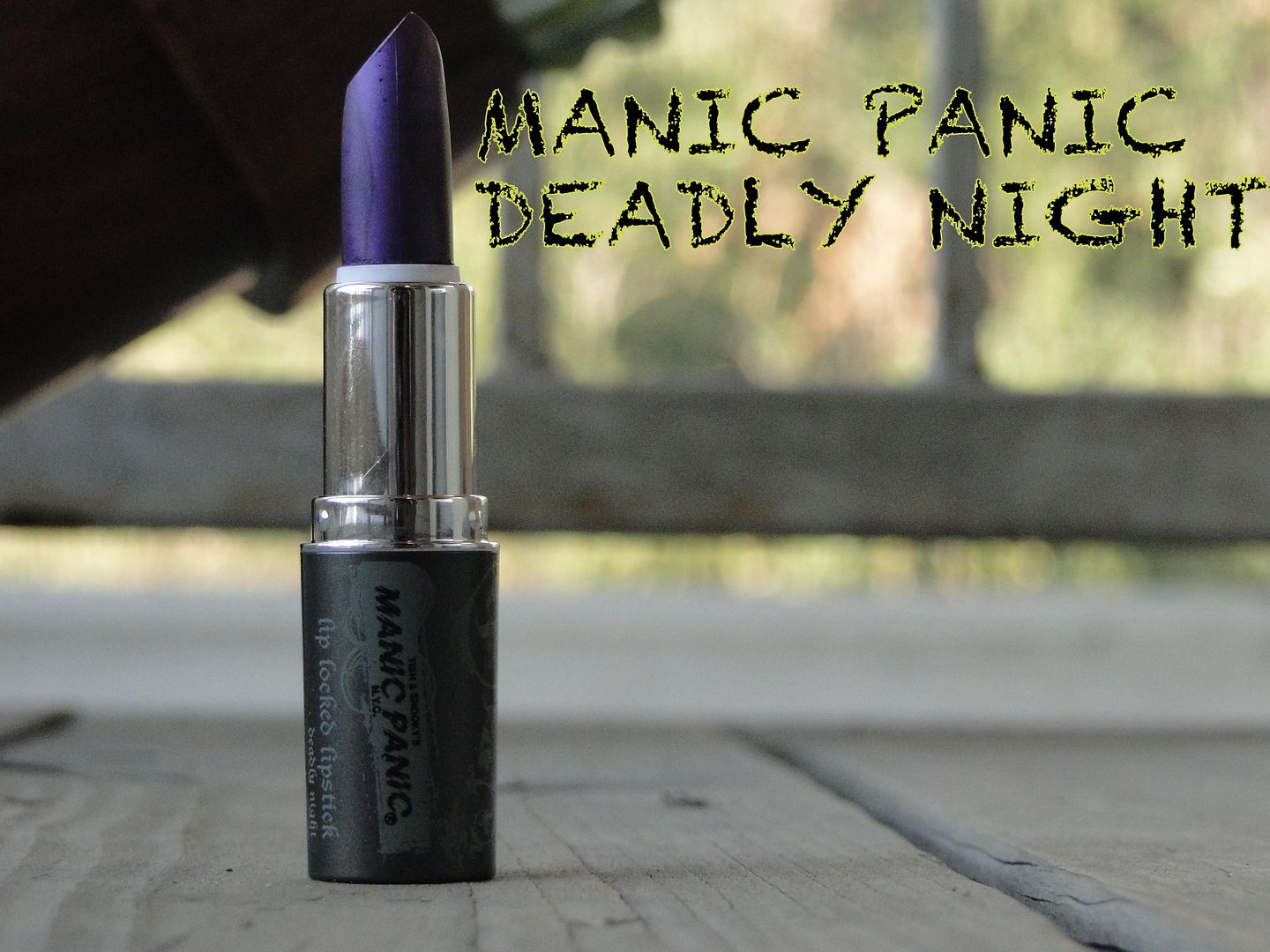 Oh, so you didn't know Manic Panic made cosmetics? Yeah, me neither. I've always been a faithful fan to their hair dyes (me + violet hair=oh yeah!) but it wasn't until fairly recently that I discovered that they have a cosmetics line. And a vegan cosmetics line too. There really isn't anything that deadly about Deadly Night. I find it to be quite lively. In fact, if you are new to purple lipstick, this may be be the route to go. Oh, and it's only $8 and available anywhere Manic Panic Cosmetics are sold. Or if you'd prefer to shop online, click here.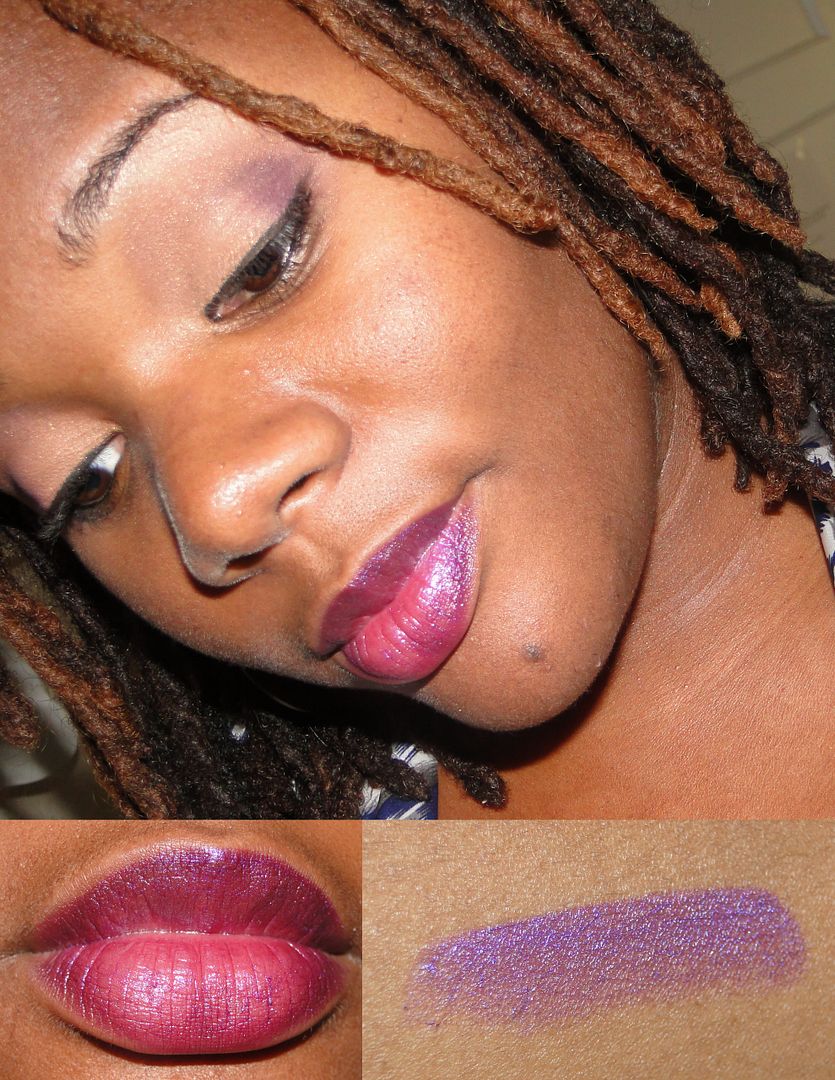 And then in the right corner, we have…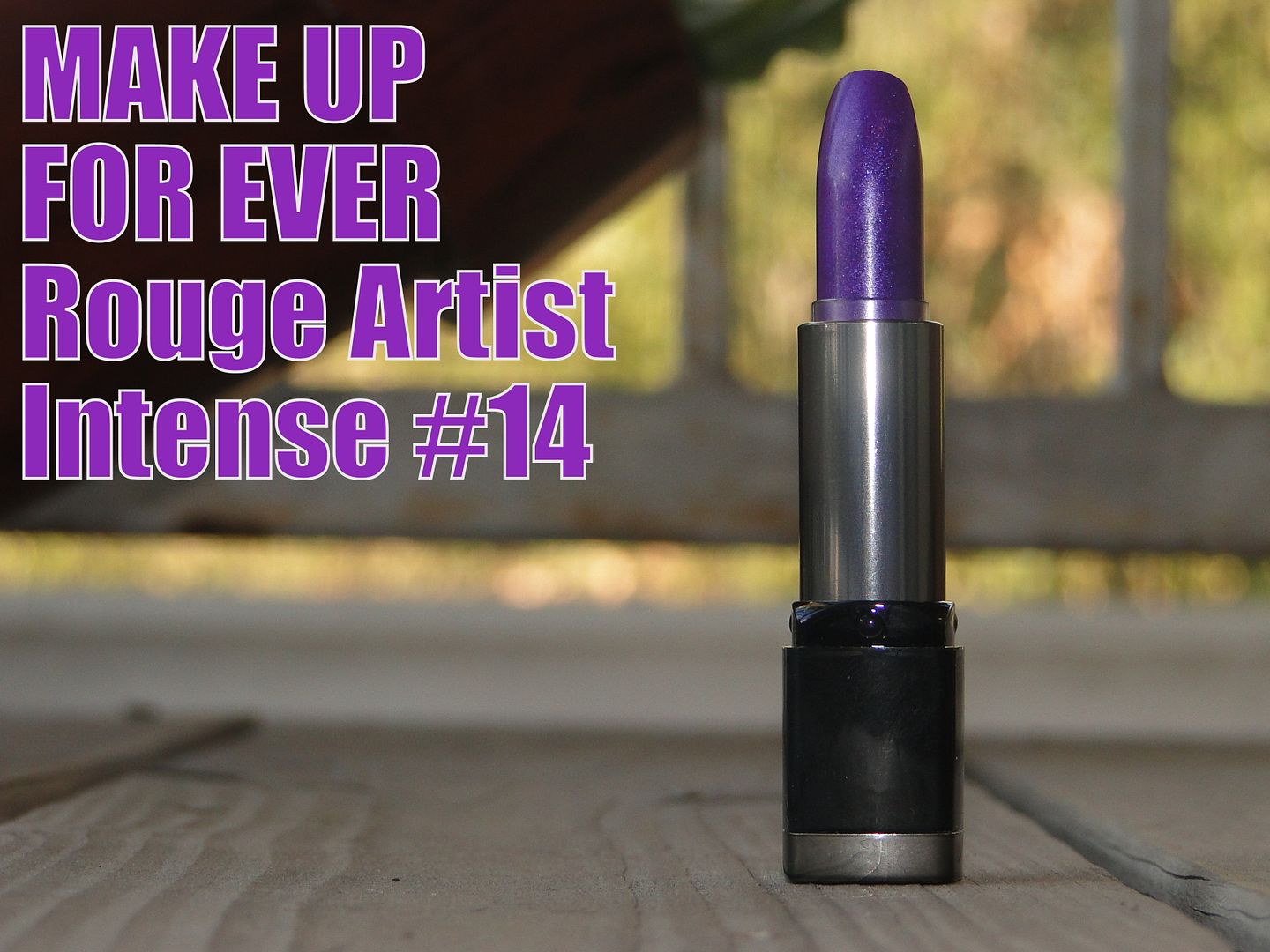 There has been quite a buzz about these lippies. #14 and her 49 siblings come in 3 different finishes; satin, matte and pearly. And she is just what you would expect from MUFE. Full blown intense pigmentation. Lipsticks from Make Up For Ever are for serious lippie lovers only. If you can't take the heat, home skillet, get out of the kitchen. But not until you pay the $19 it takes to purchase a lipstick like this. You can snag this kid at Sephora. And it's paraben-free. That's pretty groovy.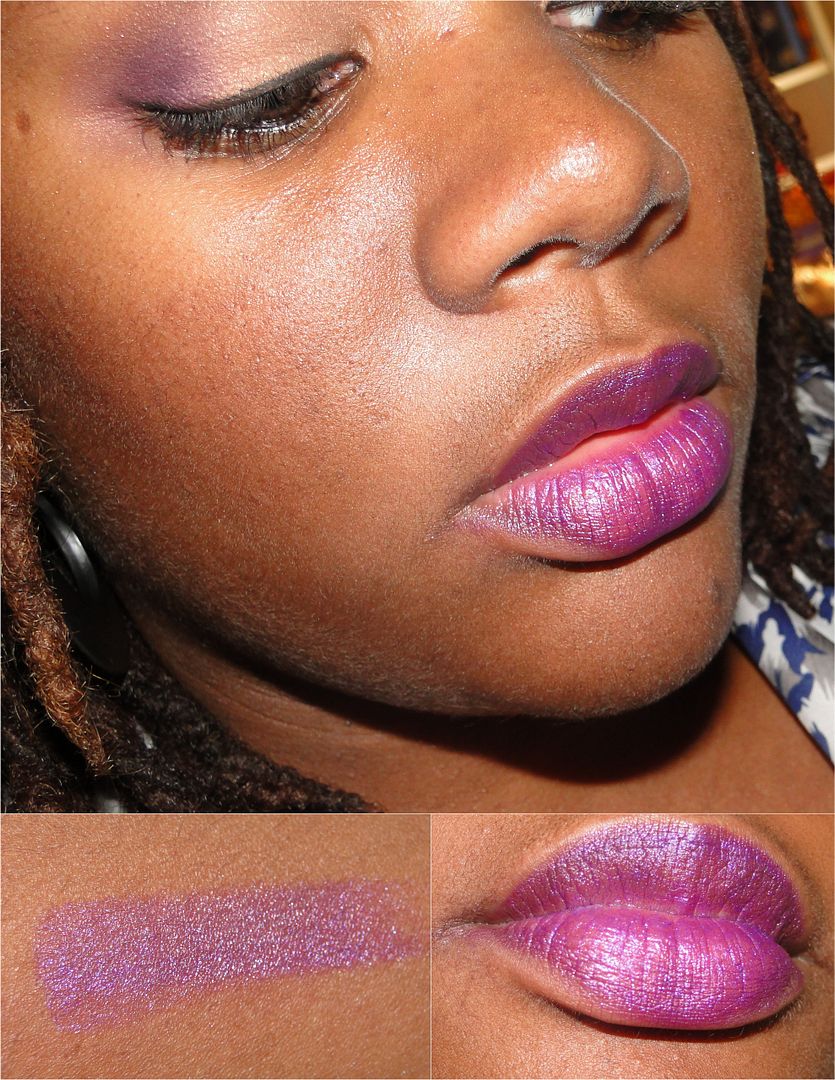 Which one do you fancy? Manic Panic or Make Up For Ever's? I'm not choosing. No way.
Think you'll take up purple lipstick rockin' in 2011?
Muah,