Sooooo remember when I did that post about moving? Yeah well, before and after said move, 6 out of 10 of my nails broke off. 6, y'all. And I mourned each lost. I love me some nail polish and took great pride in my long and pointy nails. But all things must come to an end and I've been learning how to love my nubs. Especially since I've learned how to make them all fancy using Q-tips Precision Tips.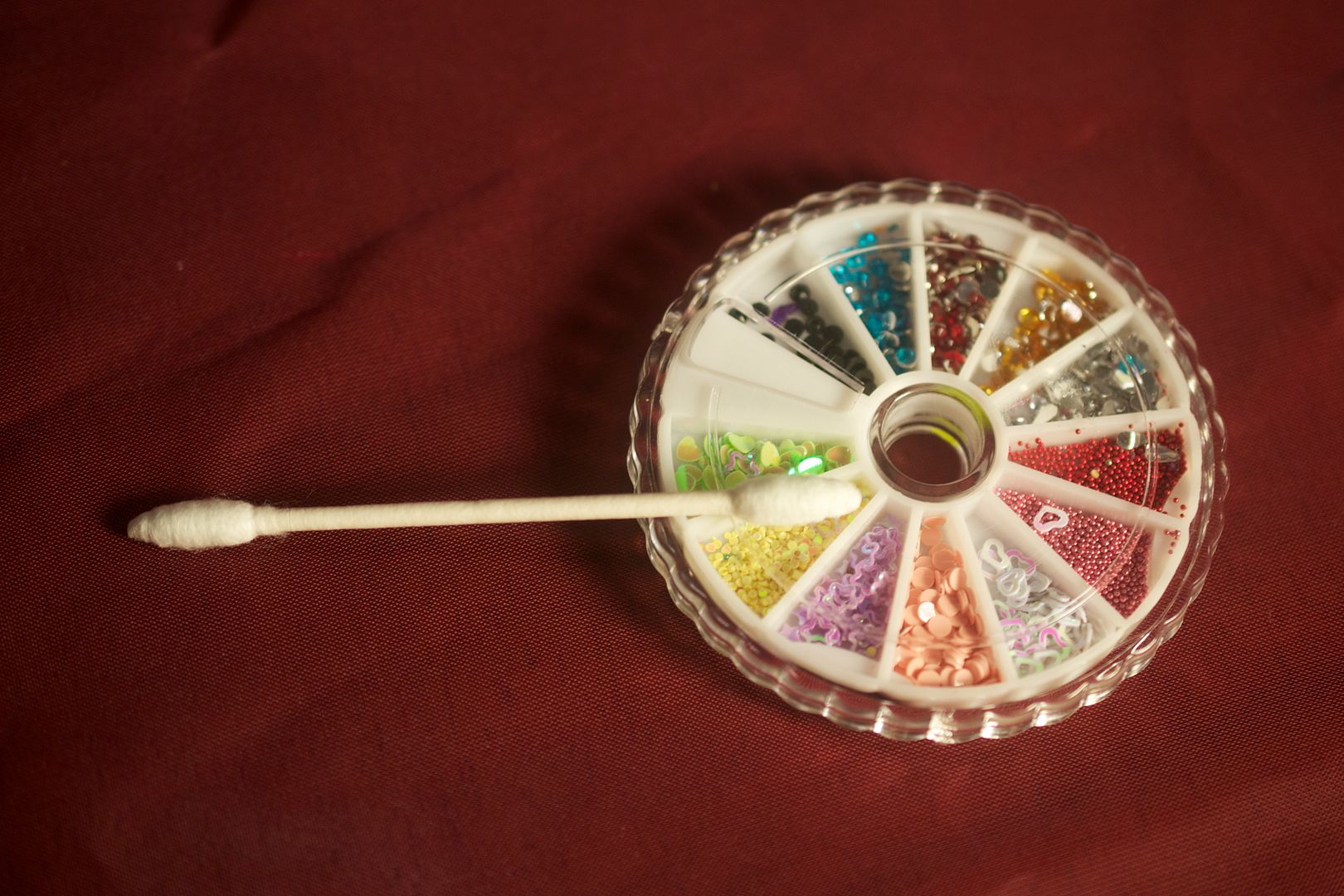 Yeah noooo. My obsession with these Q-tips have yet to cease. But thanks for asking. If you are a no frills kind of gal when it comes to nail art, you'll love this look. It's simple, don't require a Ph.D. and it takes very little time to do.
If you've got some nail jewels layin' around and want to fancy up a bit using 'em, Q-tips can help.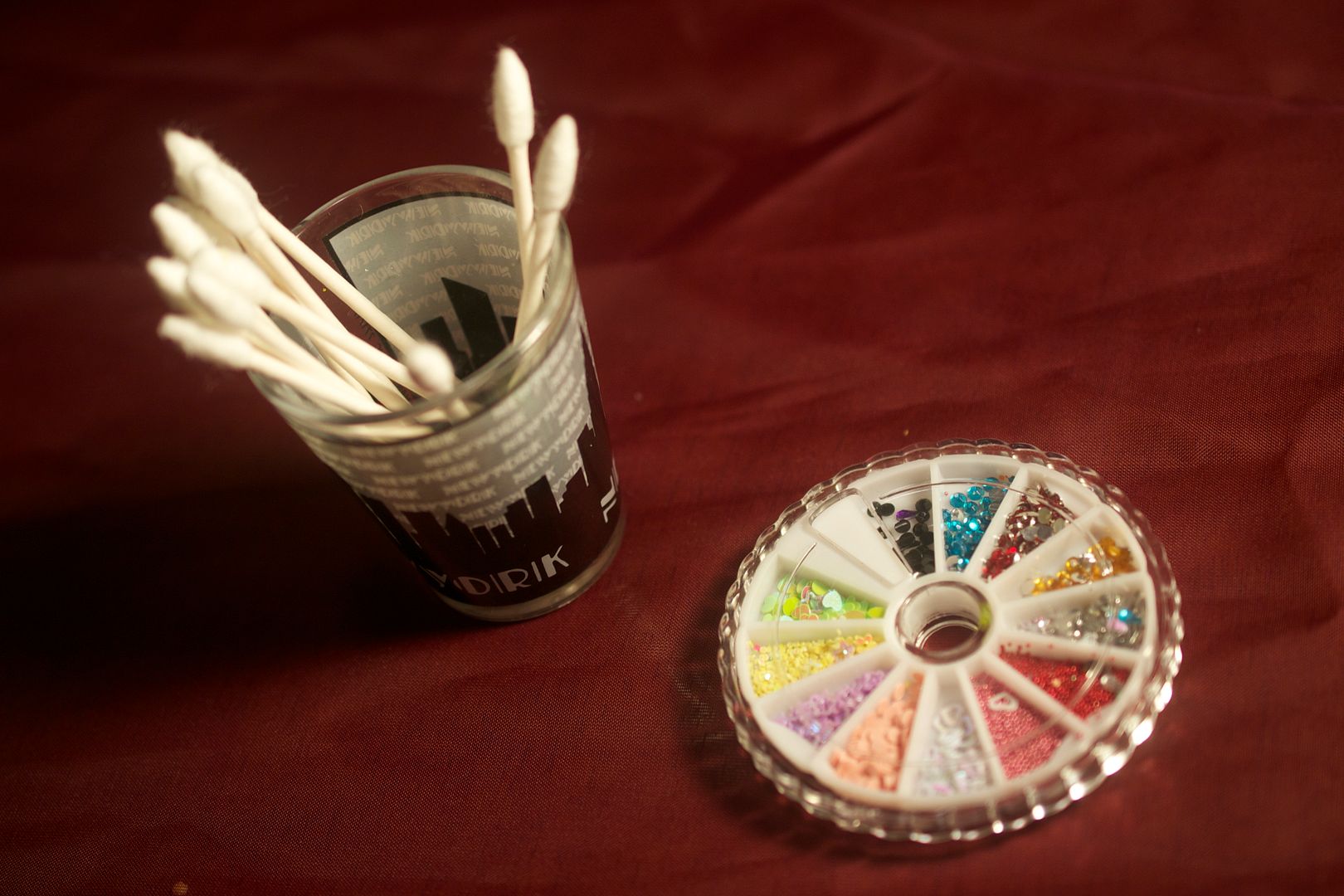 I've always struggled with applying these little jewels. Tweezers do a great job at picking them up but then I struggle with placing them on the nails. Orange wood sticks work OK but it takes forever getting the jewels to stick to them. Q-tips Precision Tips, however? They work wonderfully…
Simply wet the Q-tip with just a bit of water…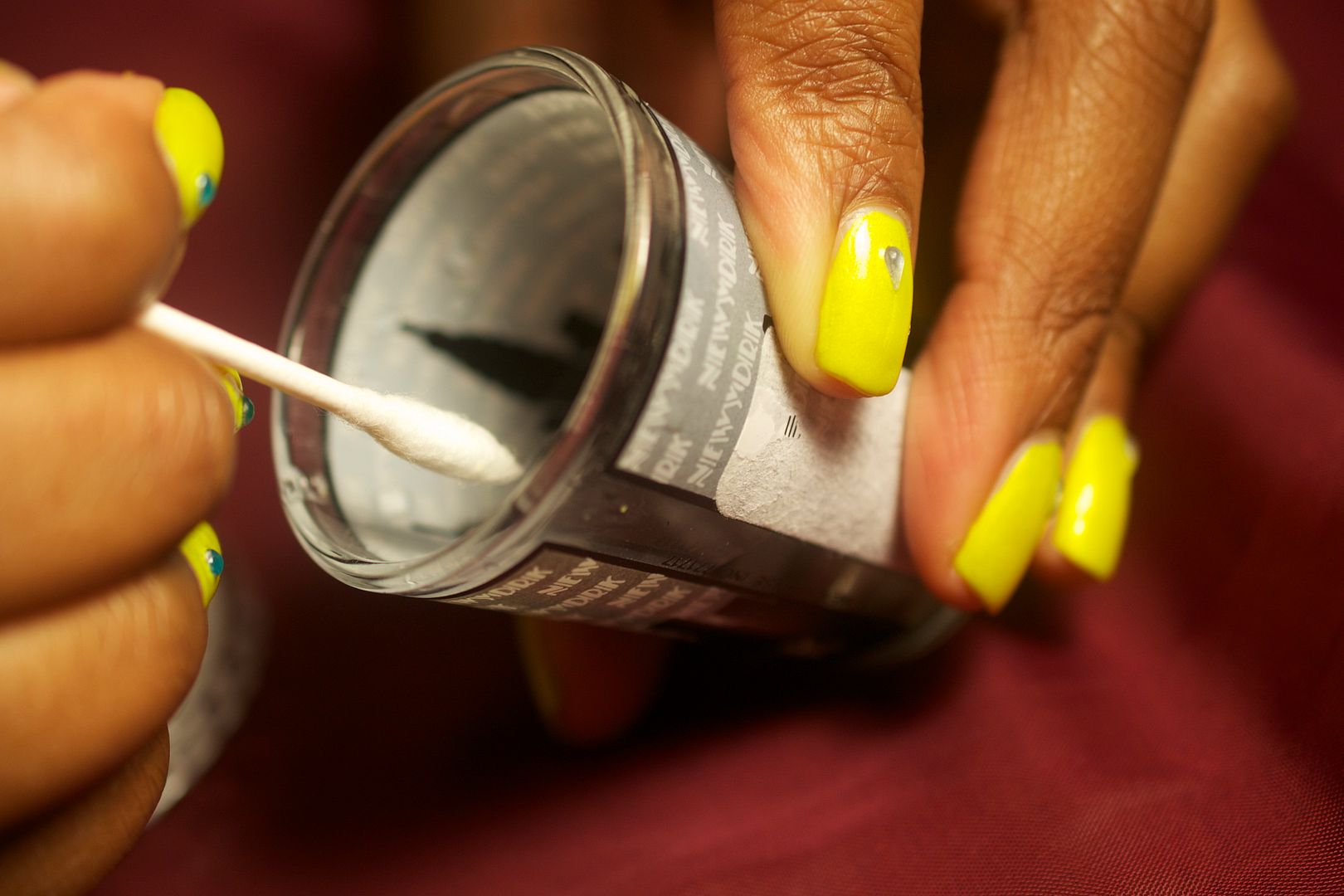 Pick up your jewel…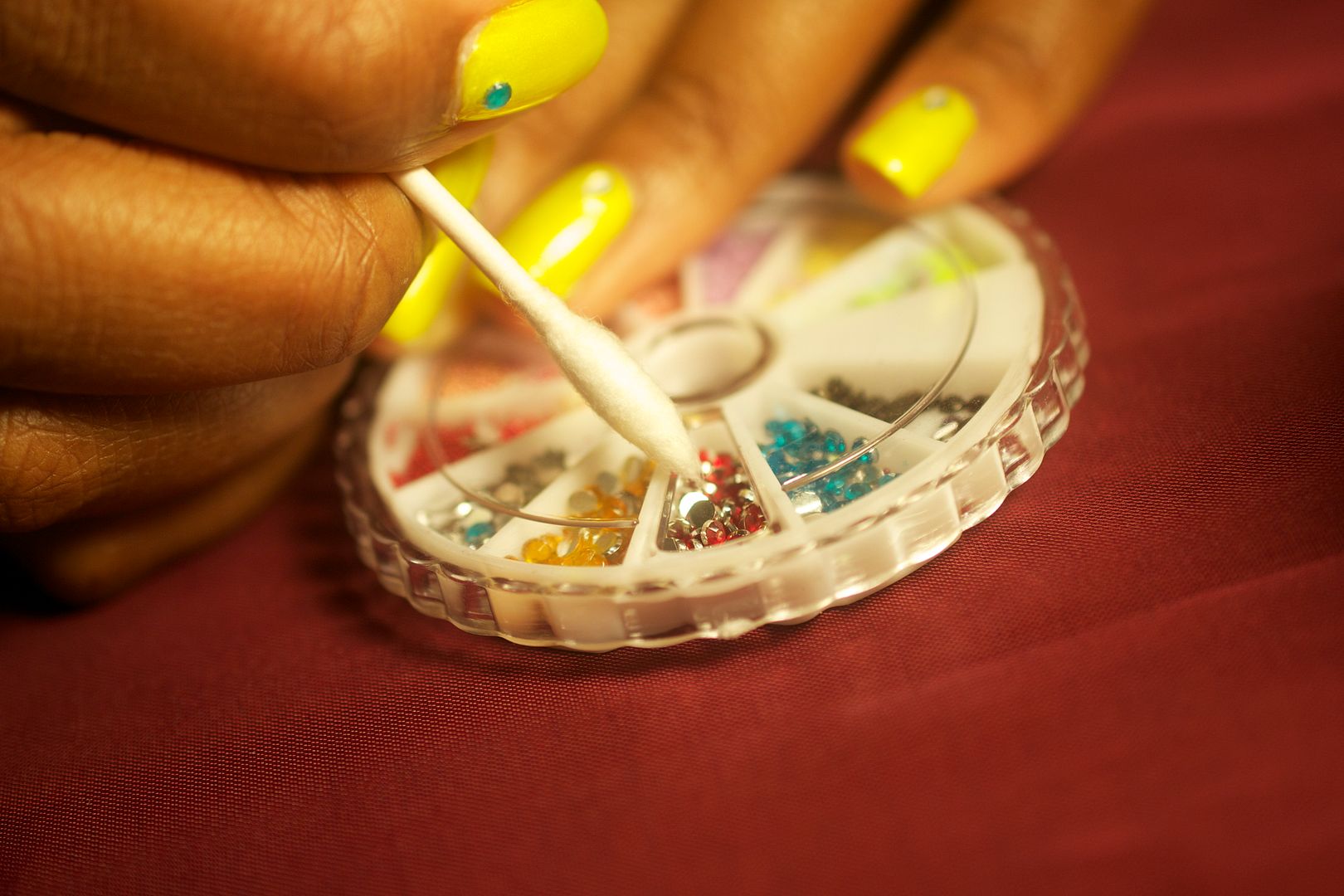 And slowly apply it to desired location.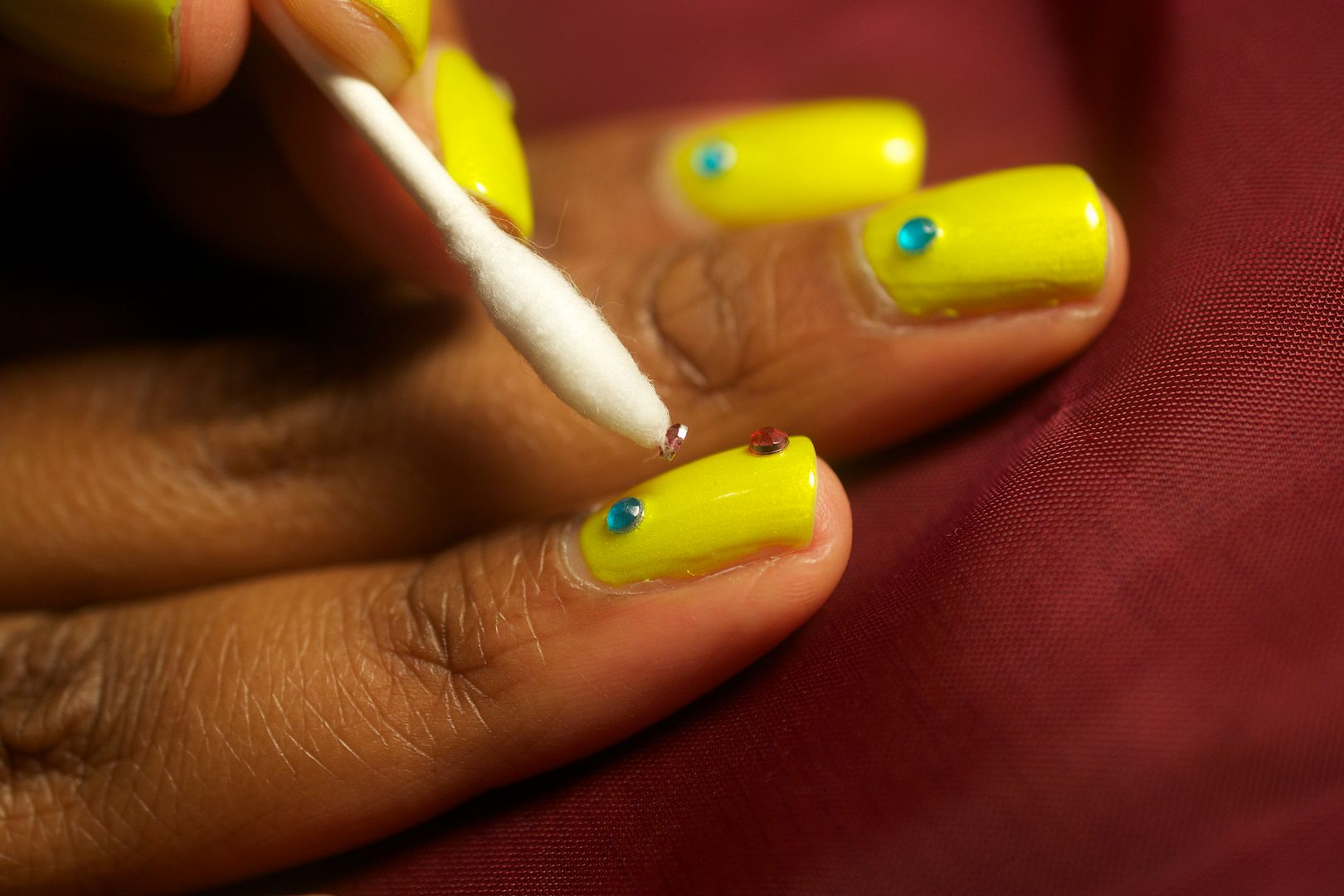 The Q-tip leaves behind your jewel without any lint. Pretty cool, uh?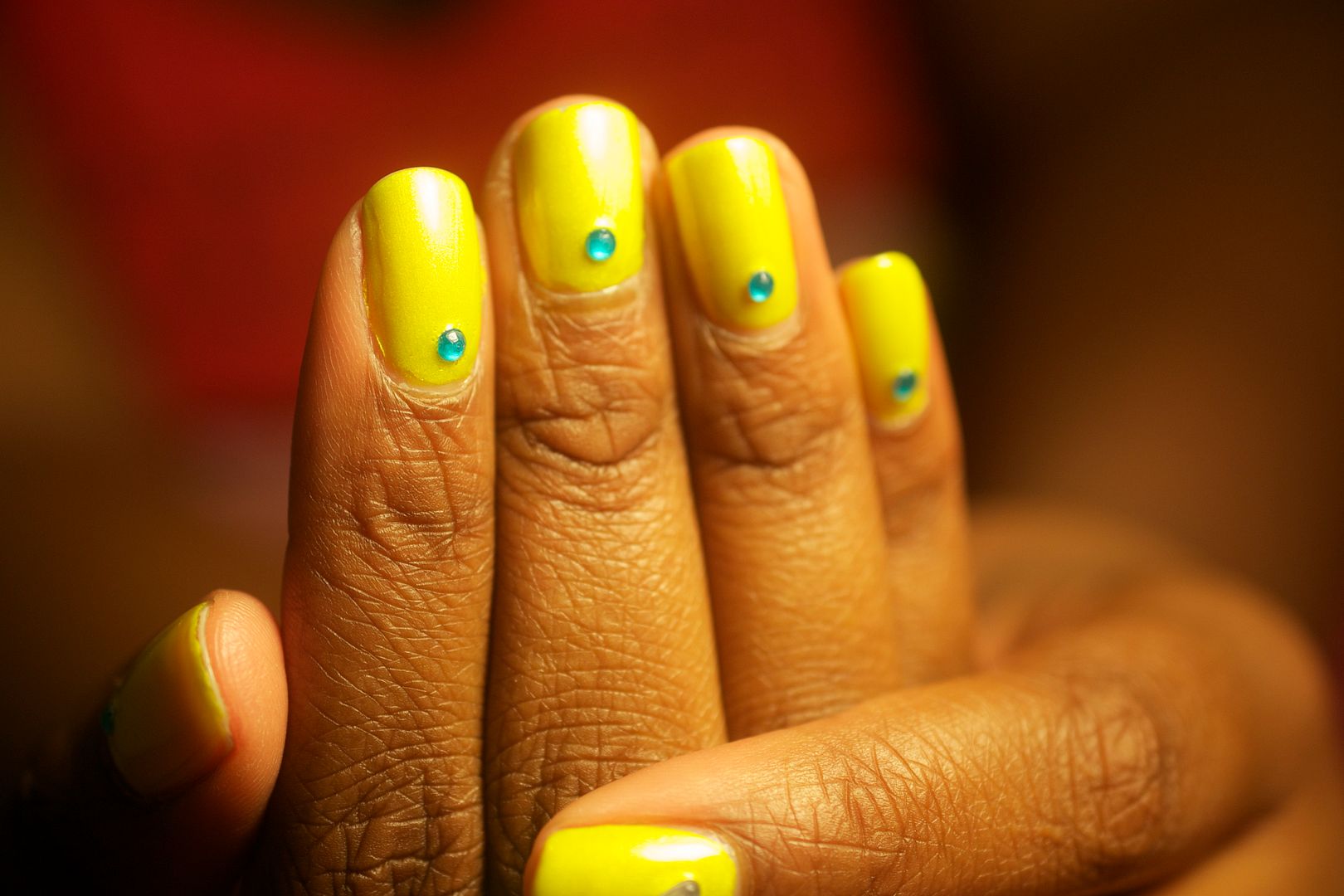 This is a sponsored post. Q-tips® product was  provided by Unilever, the makers of Q-tips®; my tips and usage suggestions are my own.
[CONTEST ENDED]