I have been having SOOOO much fun with my Sugarpill palette. The shadows apply and blend beautifully. Peep the look that I did with the Burning Heart palette.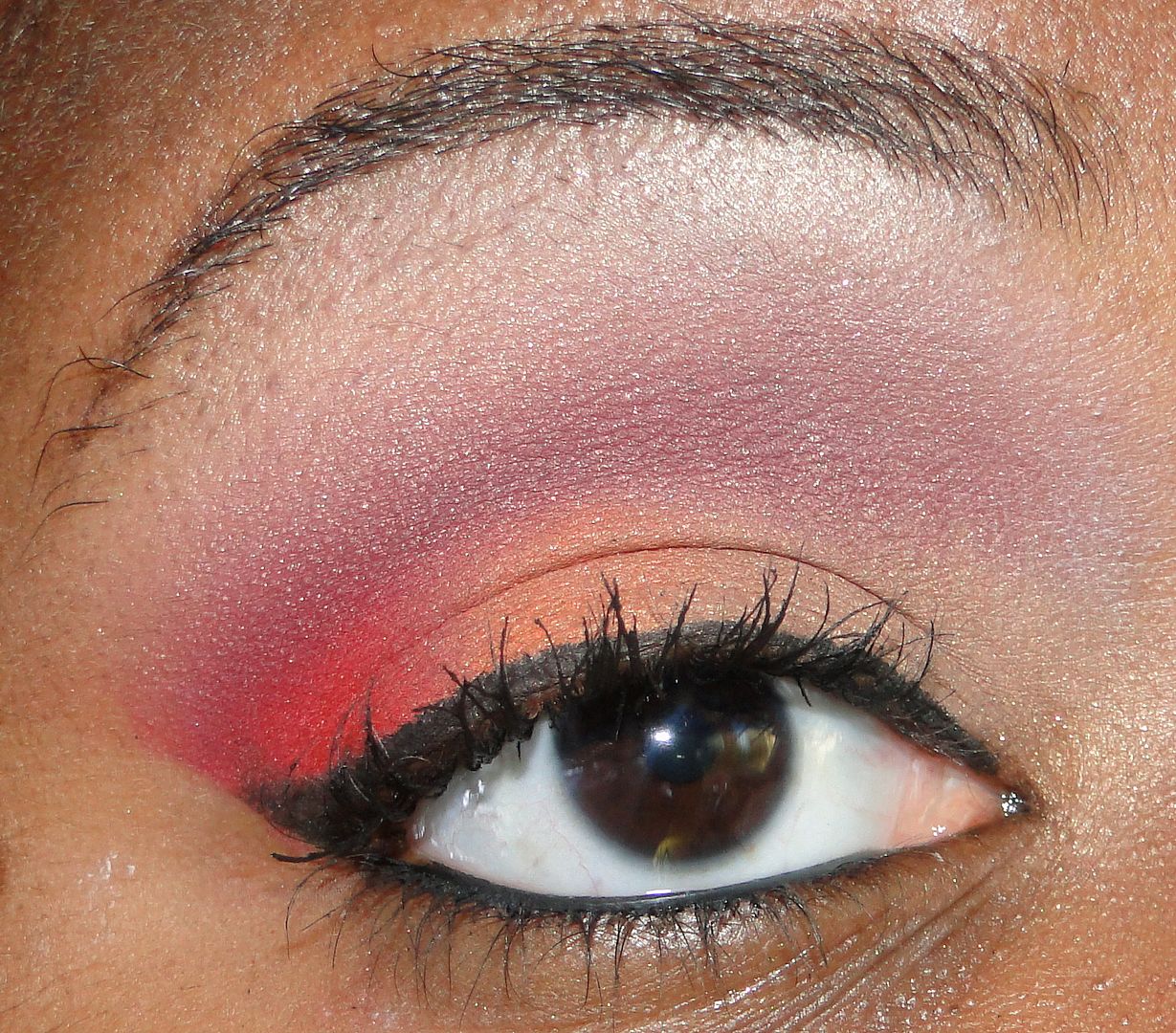 As a reminder, here's what the palette looks like…
Instead of using Buttercupcake on my lid I used my favorite CARGO bronzer. As much as I love yellow eye shadow, I didn't want the look to be TOO overwhelming with color. I dabbed Flamepoint in the middle of my lid, used Love + in my outer-V and put Poison Plum in my crease and blended like a mad woman.
The shadows surprised me as they all  blended with ease. I did find that Flamepoint got a little faint with extra blending but I dabbed a bit more to increase intensity.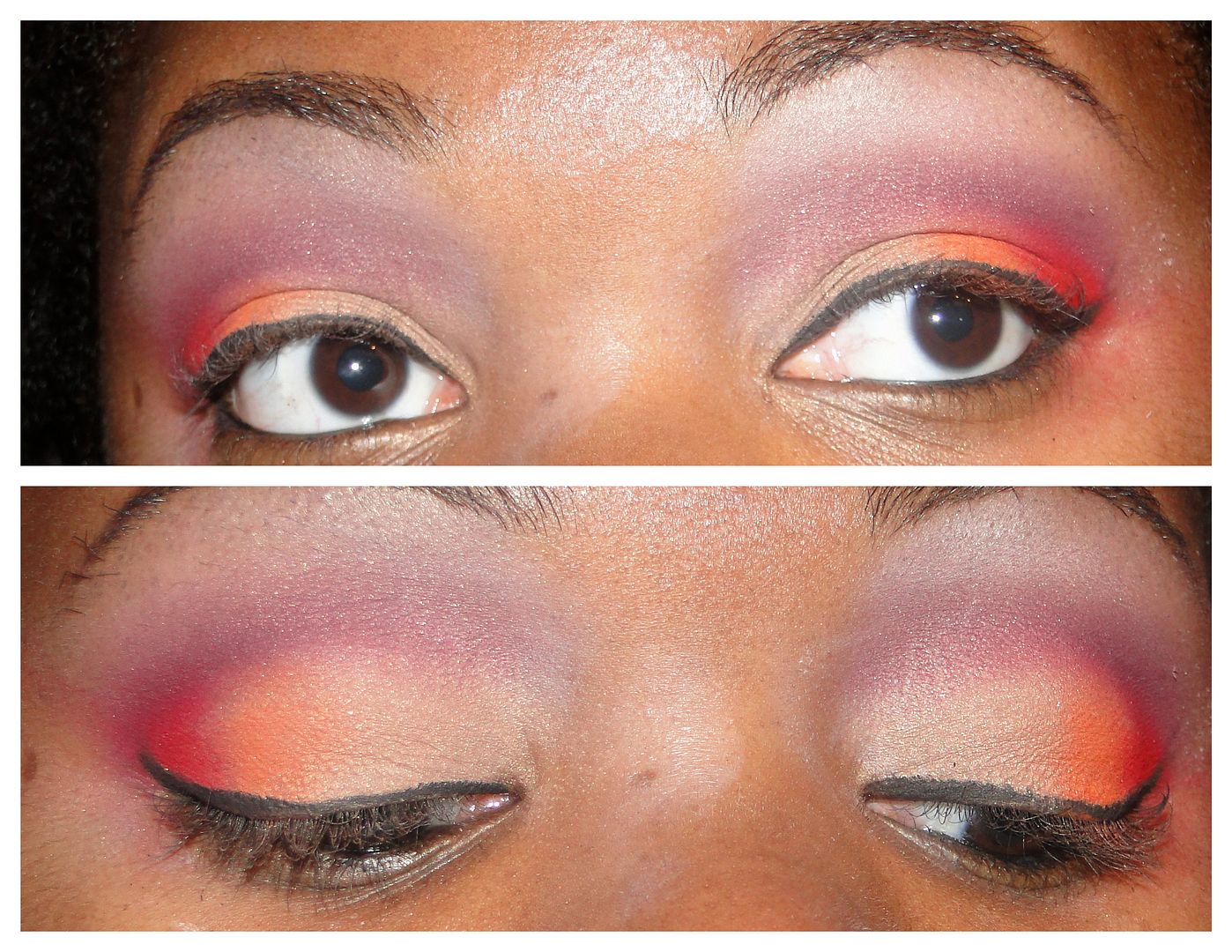 Creating a vibrant eye like this requires a serious base. I pulled out heavy-hitter NYX Mik (my review here). And since the lids were so POW-YOW, I kept the cheeks and lips pretty neutral.
A colorful side-eye… 😀

I kinda wish I could wear rainbow eyes everywhere. They are just so fun.
Super impressed with Sugarpill Cosmetics and I think I'll be ordering more.
Wish me luck, darlings. Tomorrow I will be speaking at the annual event for the mentoring organization that I'm a mentor for. I'll be speaking to 100+ teenage girls about self-image and loving who they see in the mirror. And I'll probably throw in a little beauty talk too. 😉 My goal is to leave the girls with  a ton of self-confidence. And to make my mentee Mariah proud.
Have a great weekend!