There's more to beautifying than good skincare products and awesome eye shadows. Beautiful eyeshadows and a foundation that gives your skin a flawless finish means nothing if you don't have a dream team of brushes.
Lately I've been loving Real Techniques.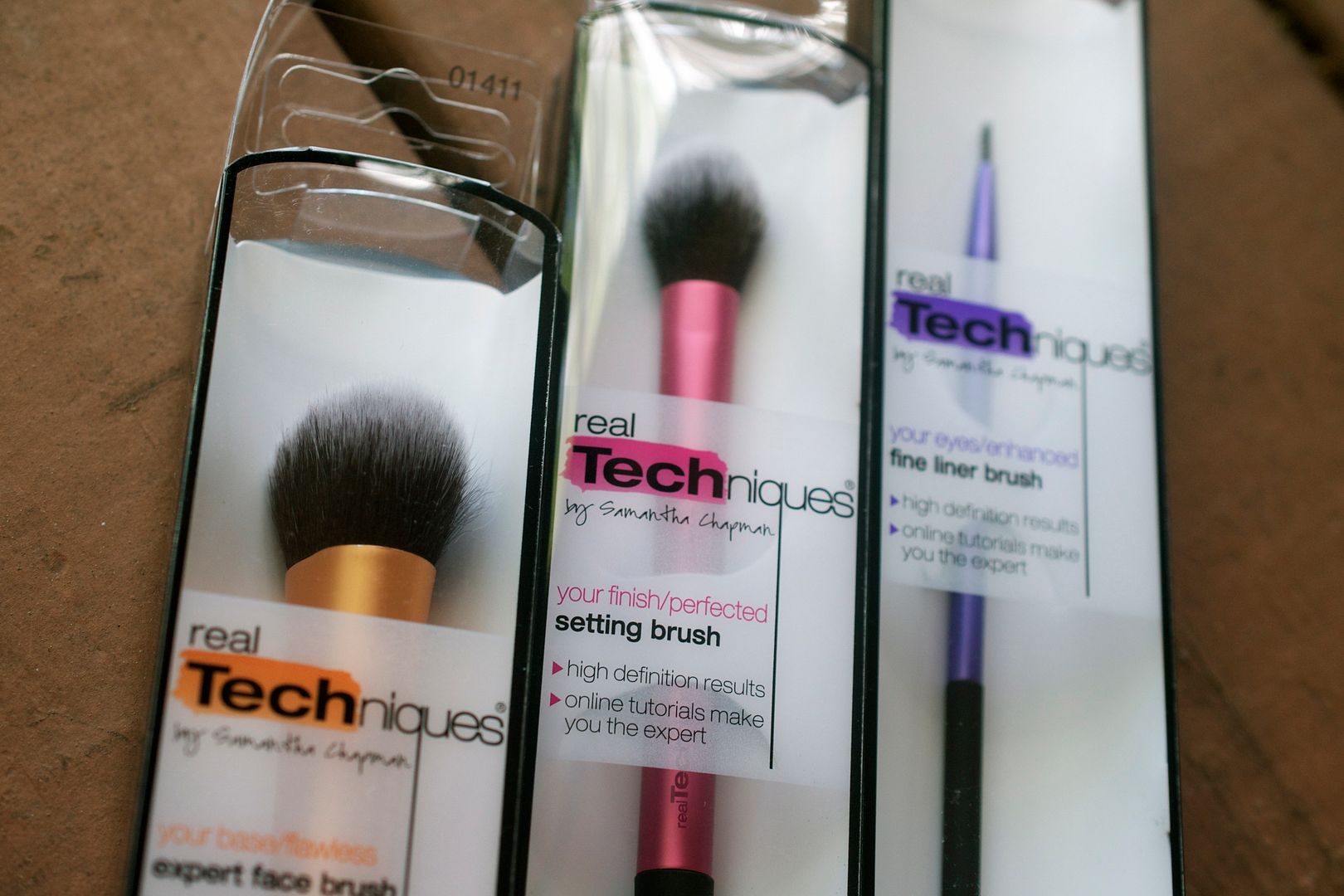 Okay, loving is an understatement. I've been obsessing over them a bit. And rightfully so. I could totally write an essay on how much I love these brushes. Buuuuuut I quit grad school for a reason. This writer HATES writing essays.
I do, however,  love me some lists yo.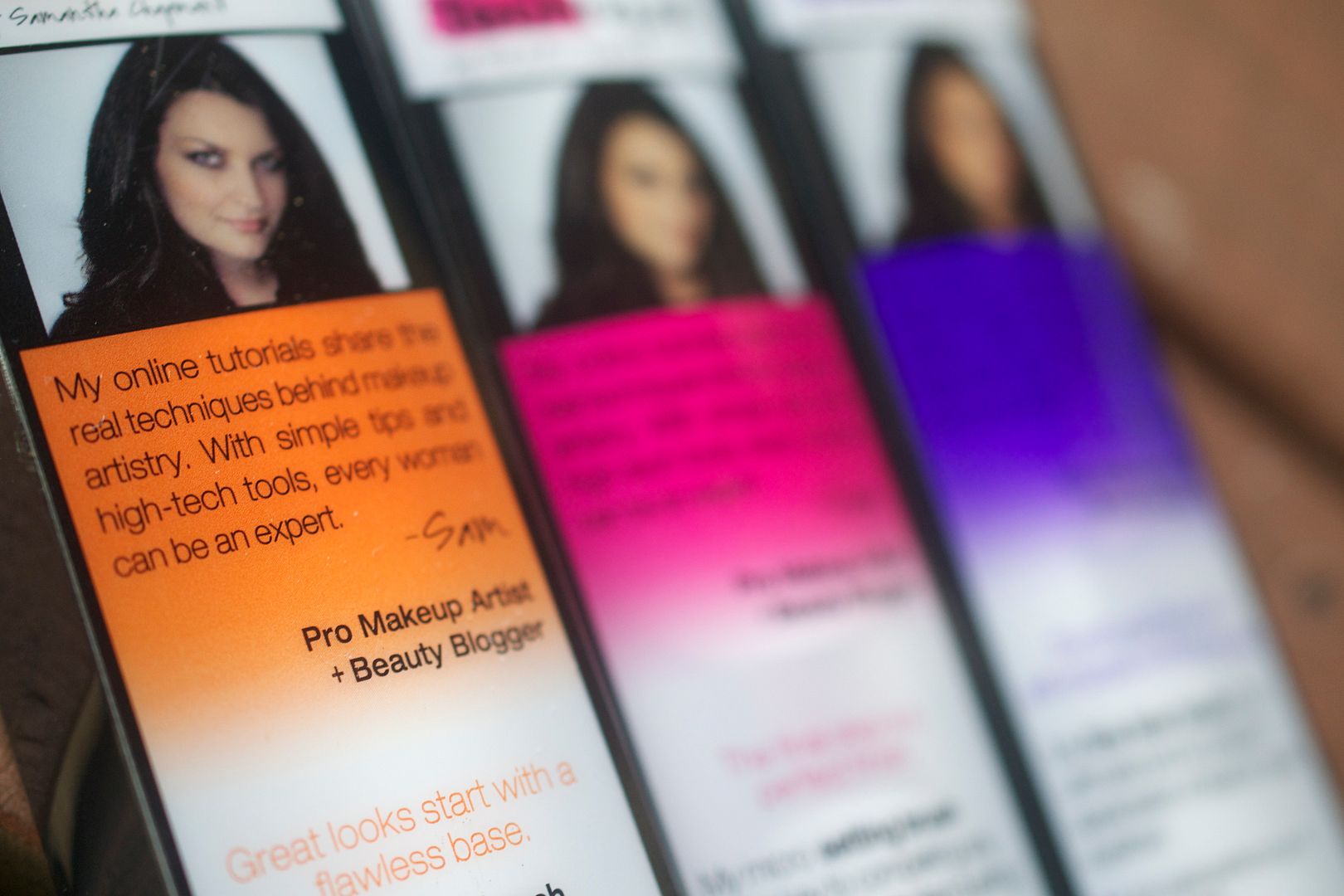 5 Reasons Why I Love Real Technique Brushes:
They were designed by a beauty blogger. Ca-learly beauty bloggers rock.
They are color coordinated! Base = gold, Eyes = purple, Finish = pink.
You won't break the bank buyin' them. Unlike other brands…*cough*
The packaging for each brush gives great examples on HOW to use brush.
They are cruelty-free brushes. 

♥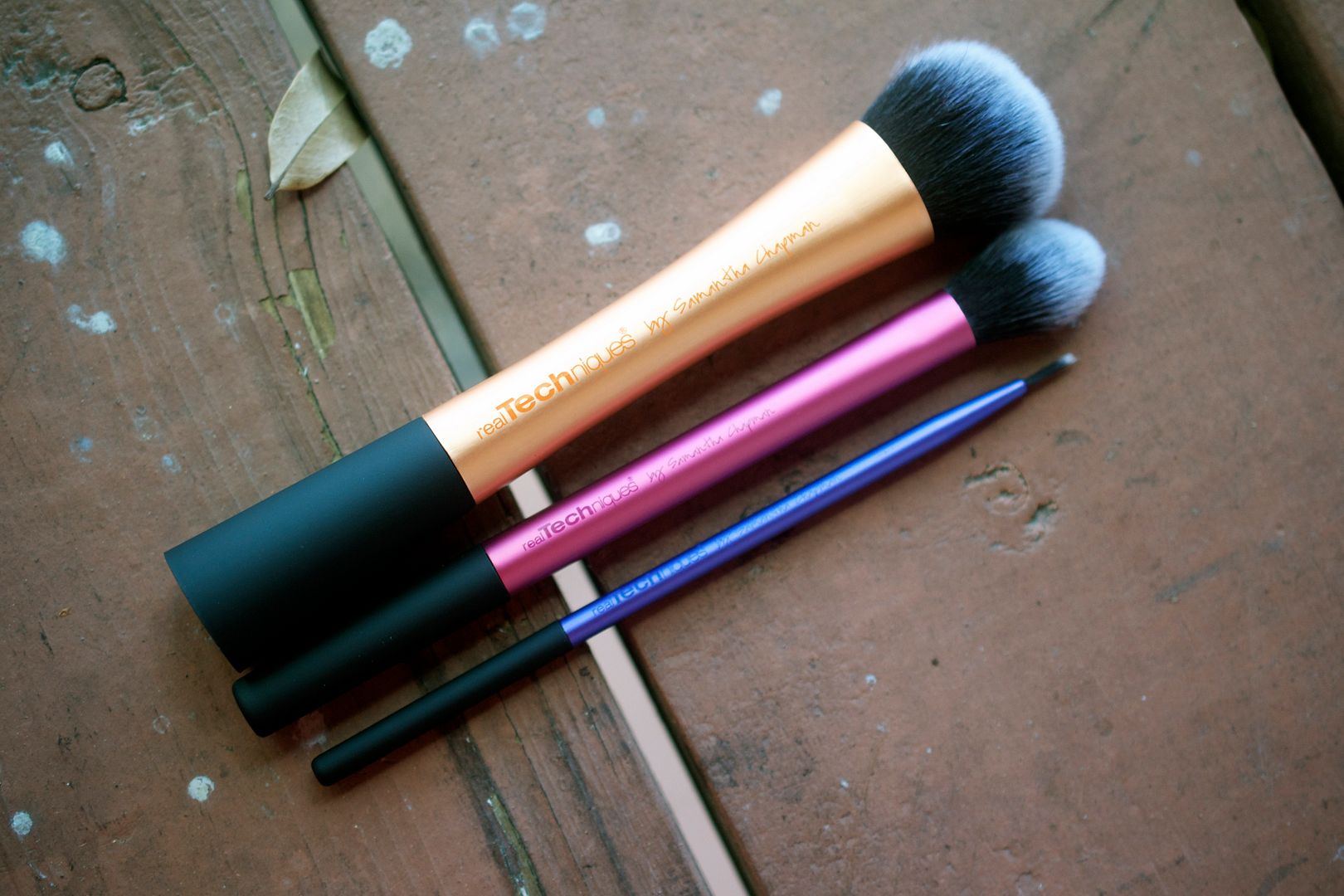 Real Techniques recently launched some new brushes and of course I just had to check 'em out. Let's spotlight them individually. Cool?
Expert Face Brush ($9)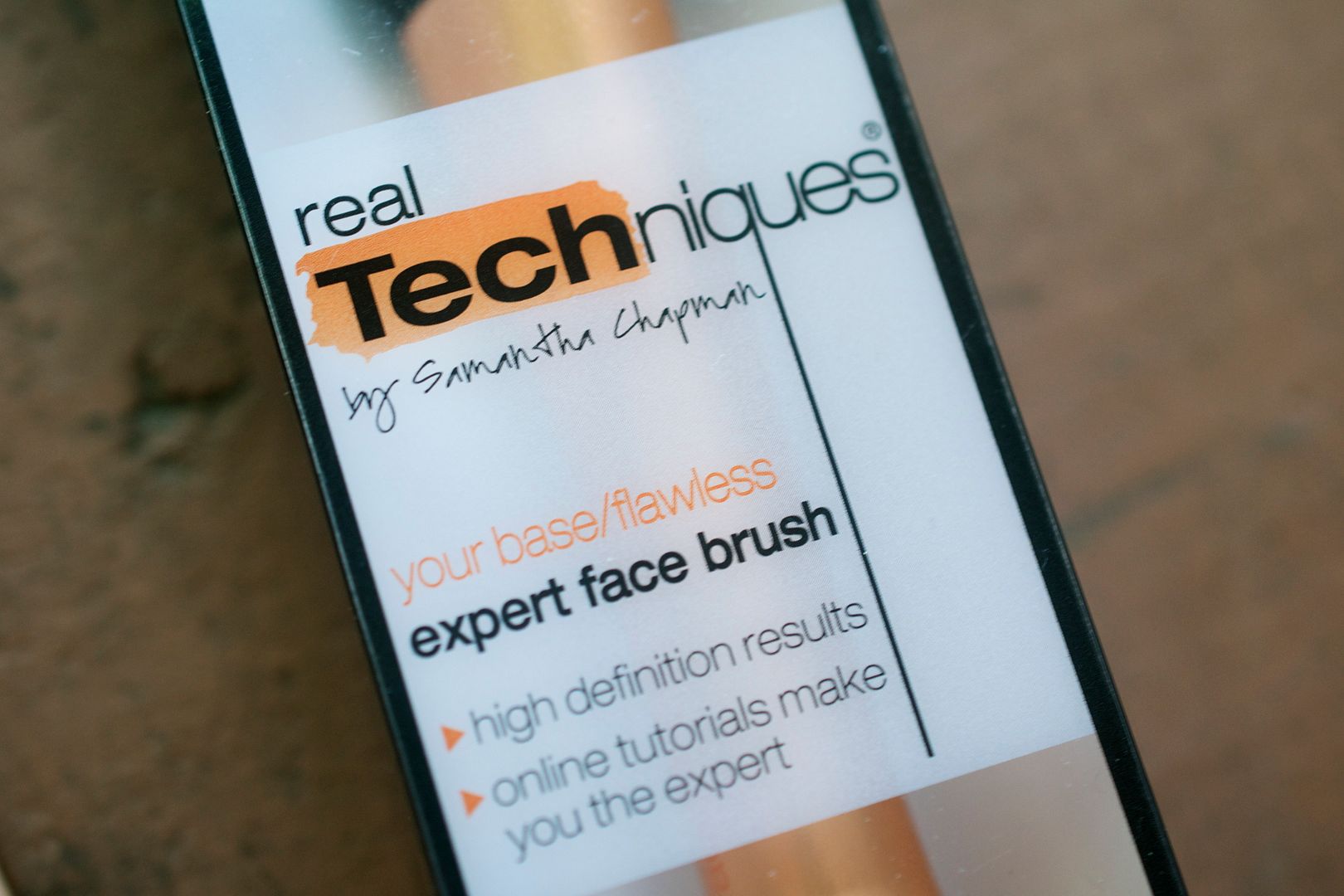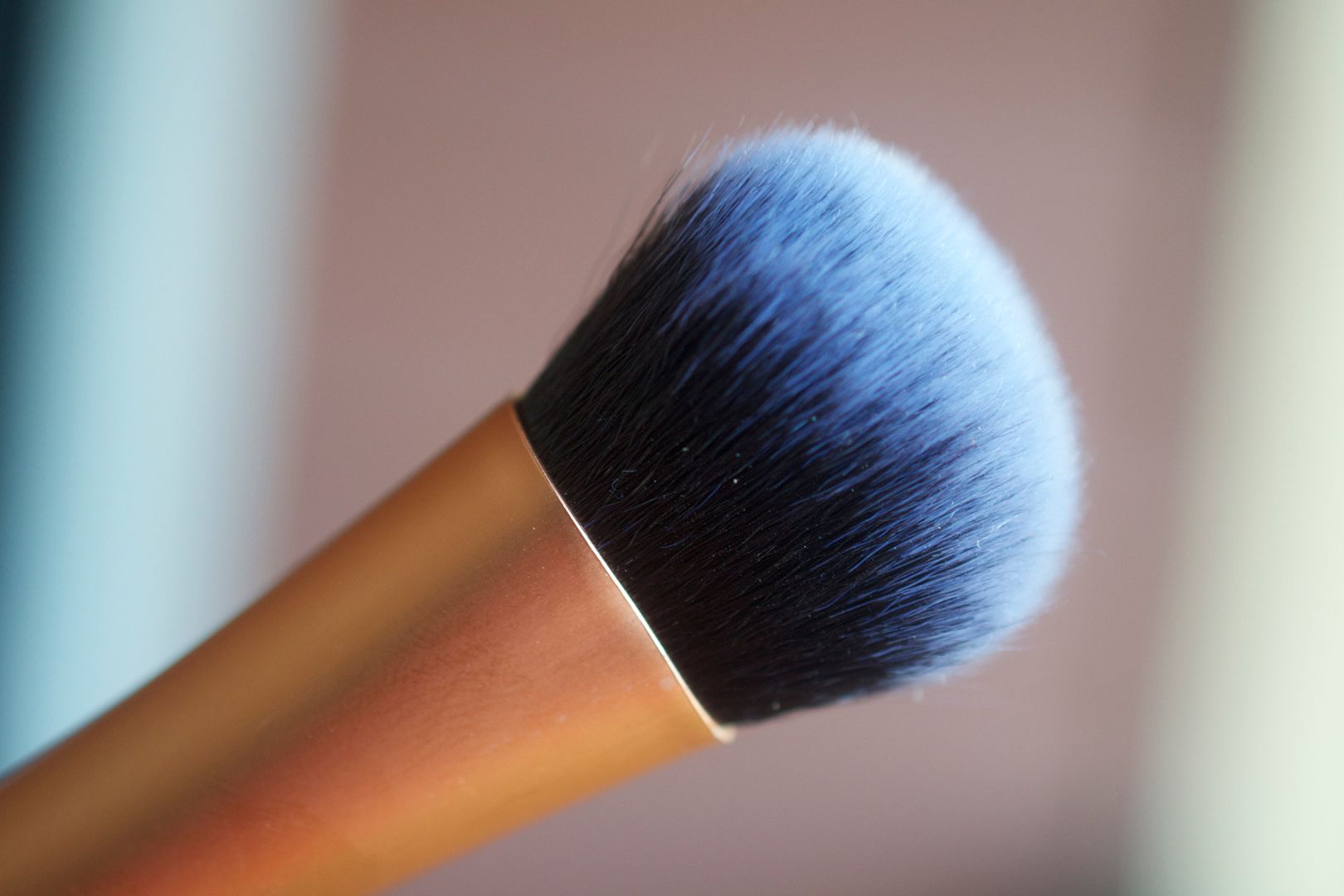 Brush Description: Ultra firm and broad for application and blending of cream or liquid foundation.
My thoughts: Like every RT brush I've ever tried, this one is insanely soft. I much prefer using a stippling brush for when I apply cream or liquid foundations but after using this one, I can see how it works. I apply the foundation using my finger tips and then gently buff the foundation into my skin using this brush. And it works beautifully! This is also a great brush for applying a flush of bronzer or blush.
Setting Brush ($8)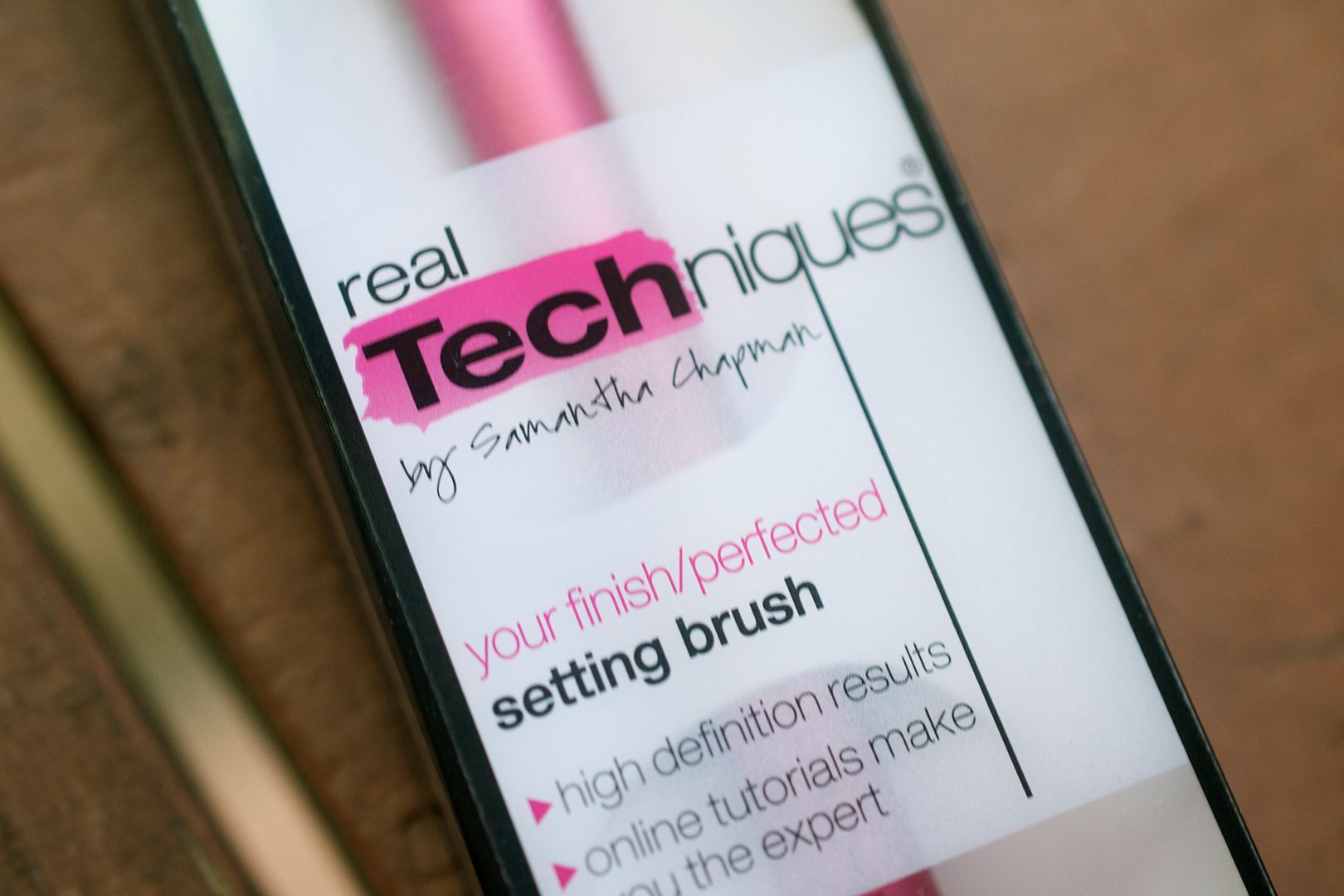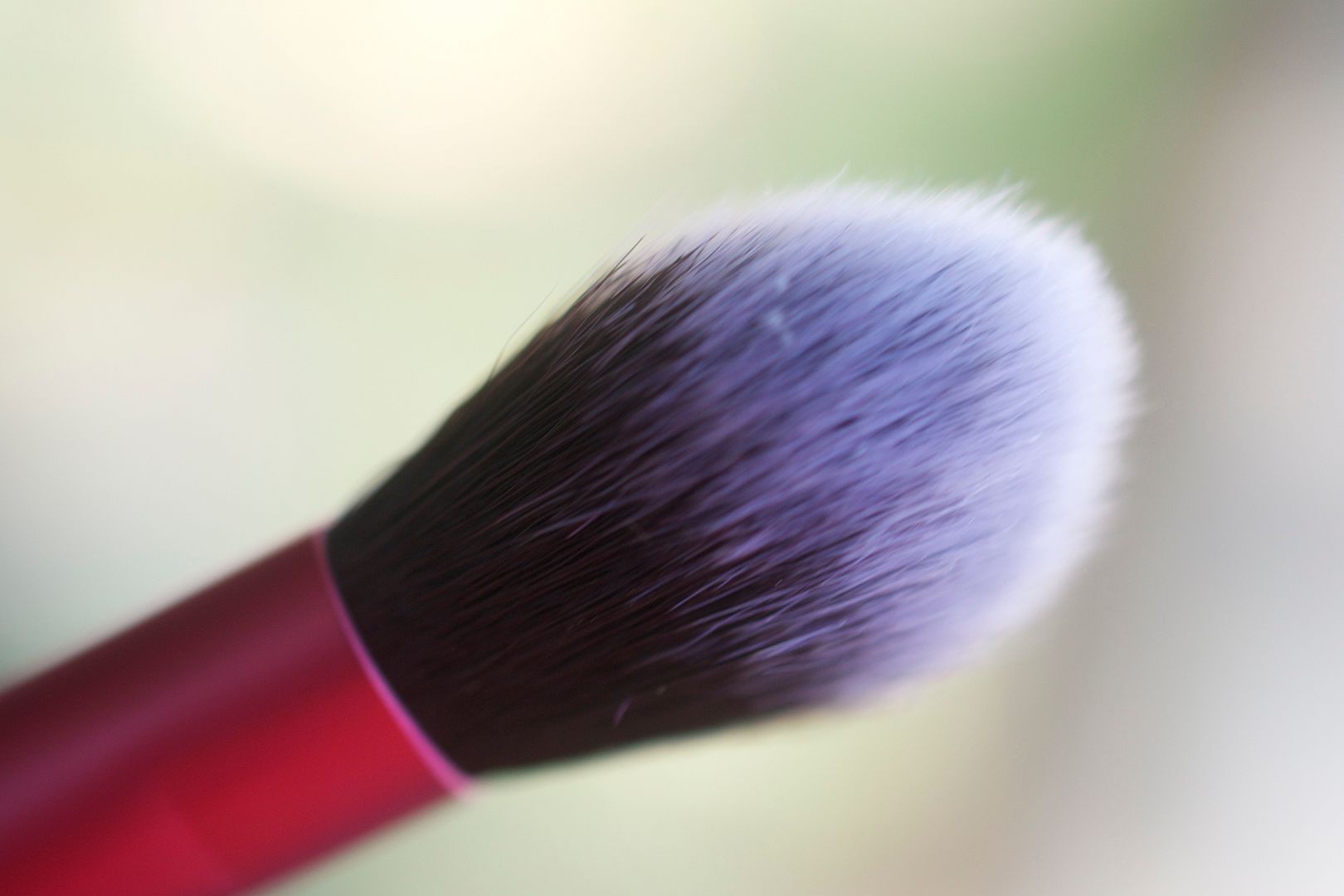 Brush Description: The key to completing any look with a controlled dusting of powder or highlighter.
My thoughts: Soft just like its siblings, I couldn't find much use out of this brush. Then again, I'm not a professional. After letting my makeup artist friend (hi Lynn!) use this brush, she fell in love. I can appreciate a brand of brushes that has brushes for beauty novices and professionals alike.
Fine Liner Brush ($6)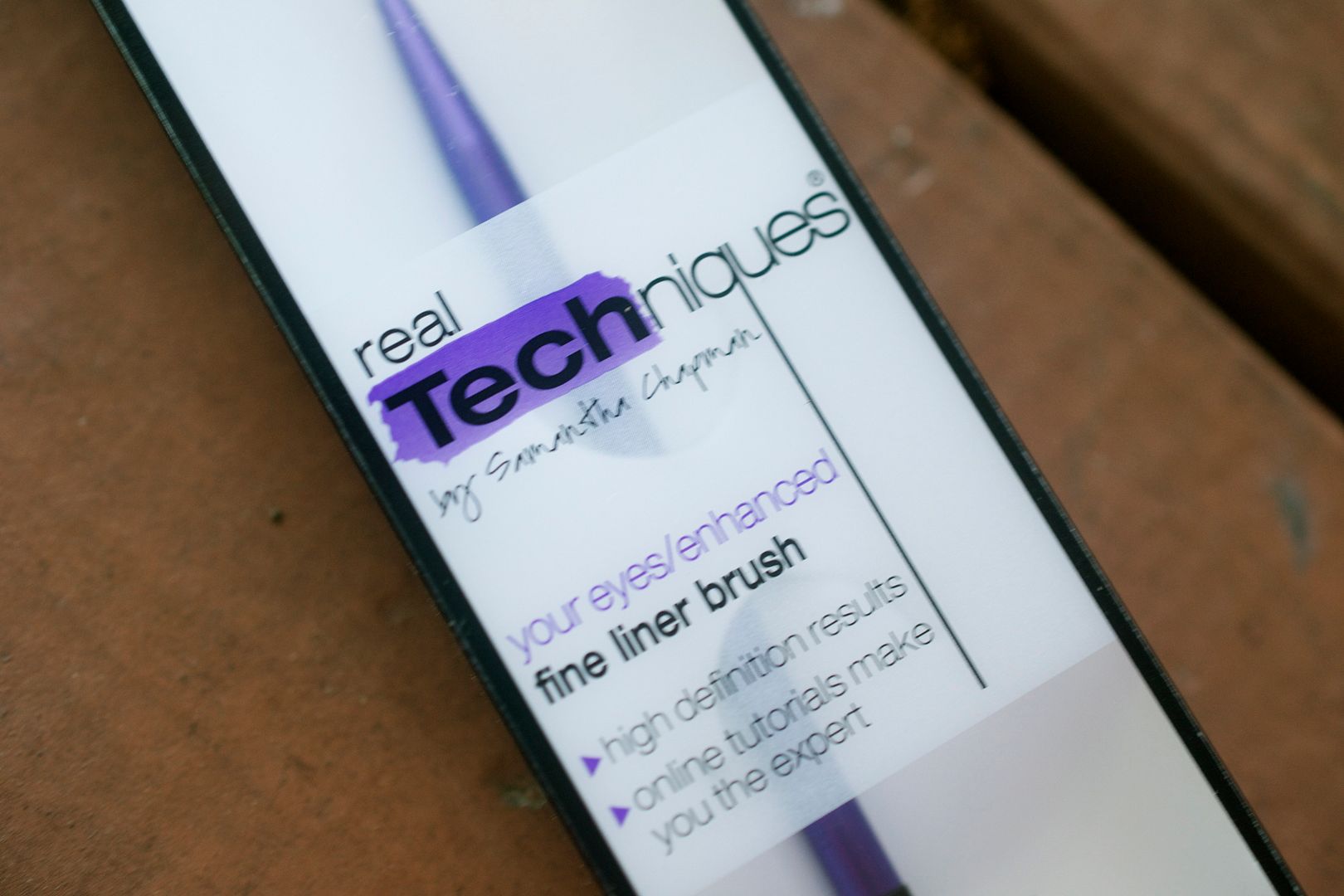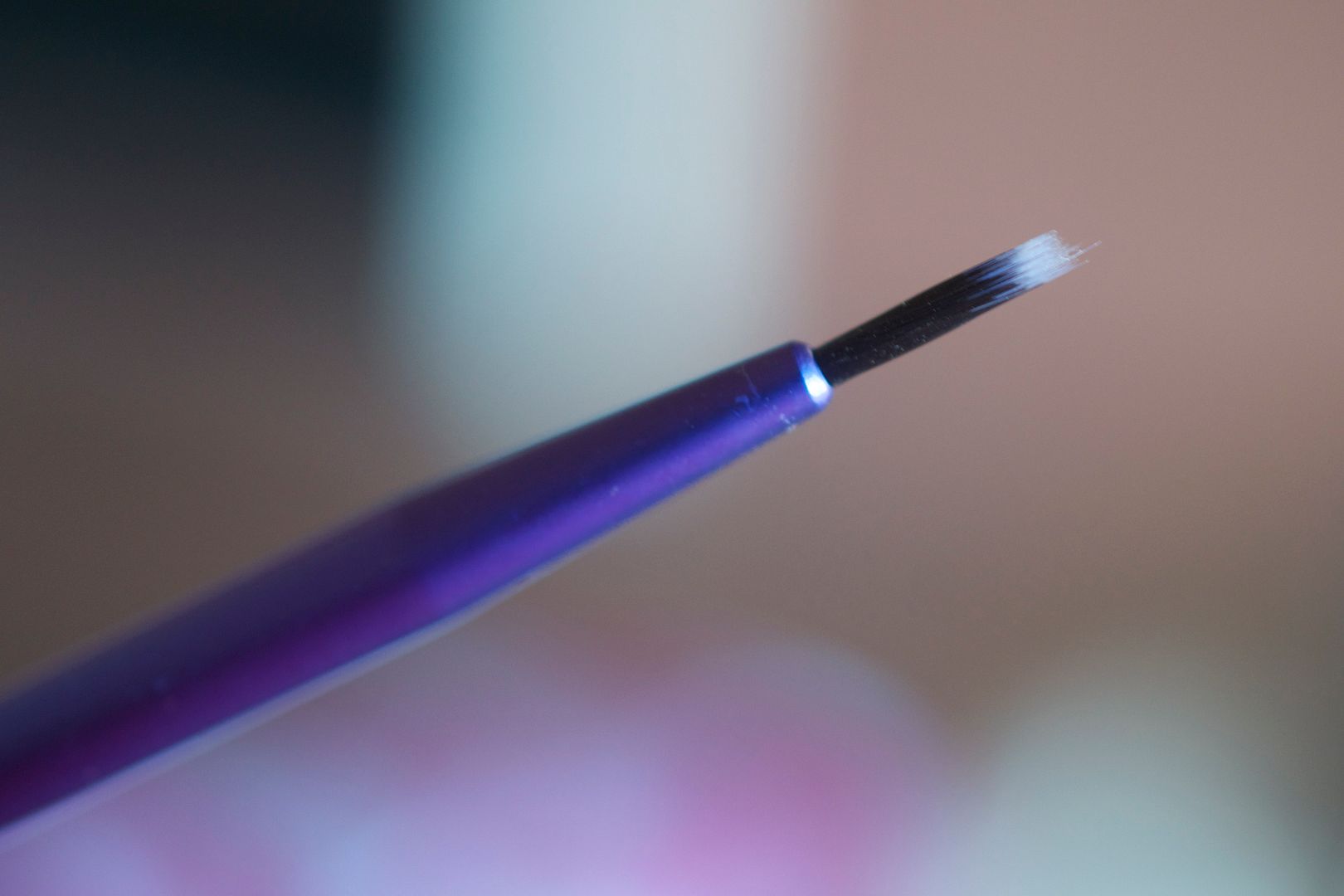 Brush Description: The ultimate tool for precision application of liquid or cream eyeliner
My thoughts: One can never have too many liner brushes. Especially if you're like me and you're too lazy to clean them after using. While I much prefer angled eye liner brushes, I like how this one is precise enough to give me a thin line of gel liner on my lower lashline. It's perfect. The bristles are sturdy enough to give me control, but soft enough so that it's not hurting my lids. Win!
Overall: These are 3 great additions to the RT lineup. And the prices are SO right. When I was a makeup newbie, cool brush brands like ecoTOOLS and Real Techniques weren't around so I assumed that the best brushes were the higher-end ones. So not true. Supporting Real Techniques means you're getting brushes worth your pennies and you'll be showing love to beauty blogger.
Because who runs the world? Beauty bloggers!
Okay, I'm kidding. Kinda. 8) You can grab these from Ulta and online.
Have you ever tried any Real Techniques brushes?