I've had my eyes (haha, literally) on this mascara for quite some time. And considering Rimmel is one of my favorite mascara brands, I just knew it wouldn't let me down. Did it?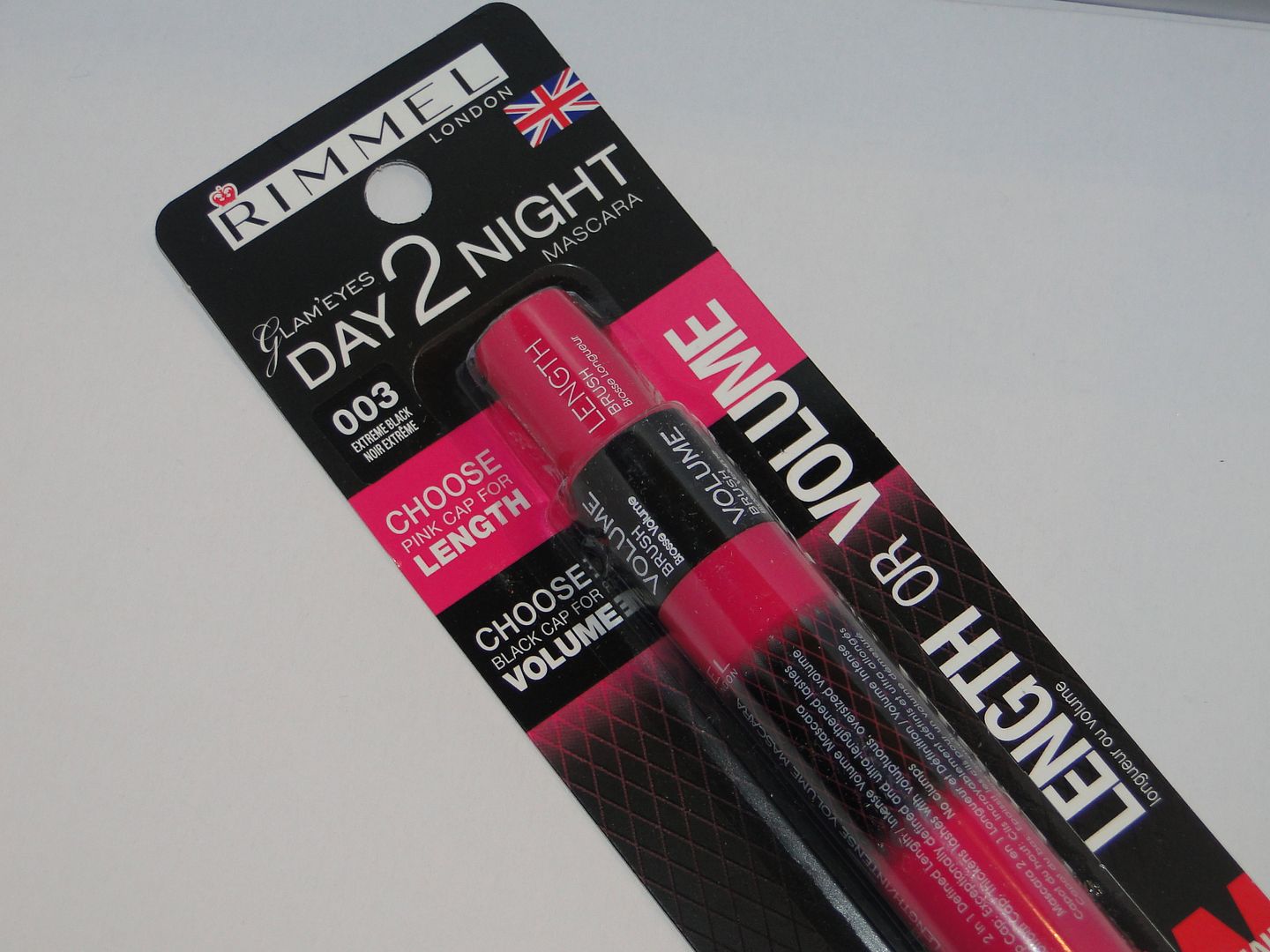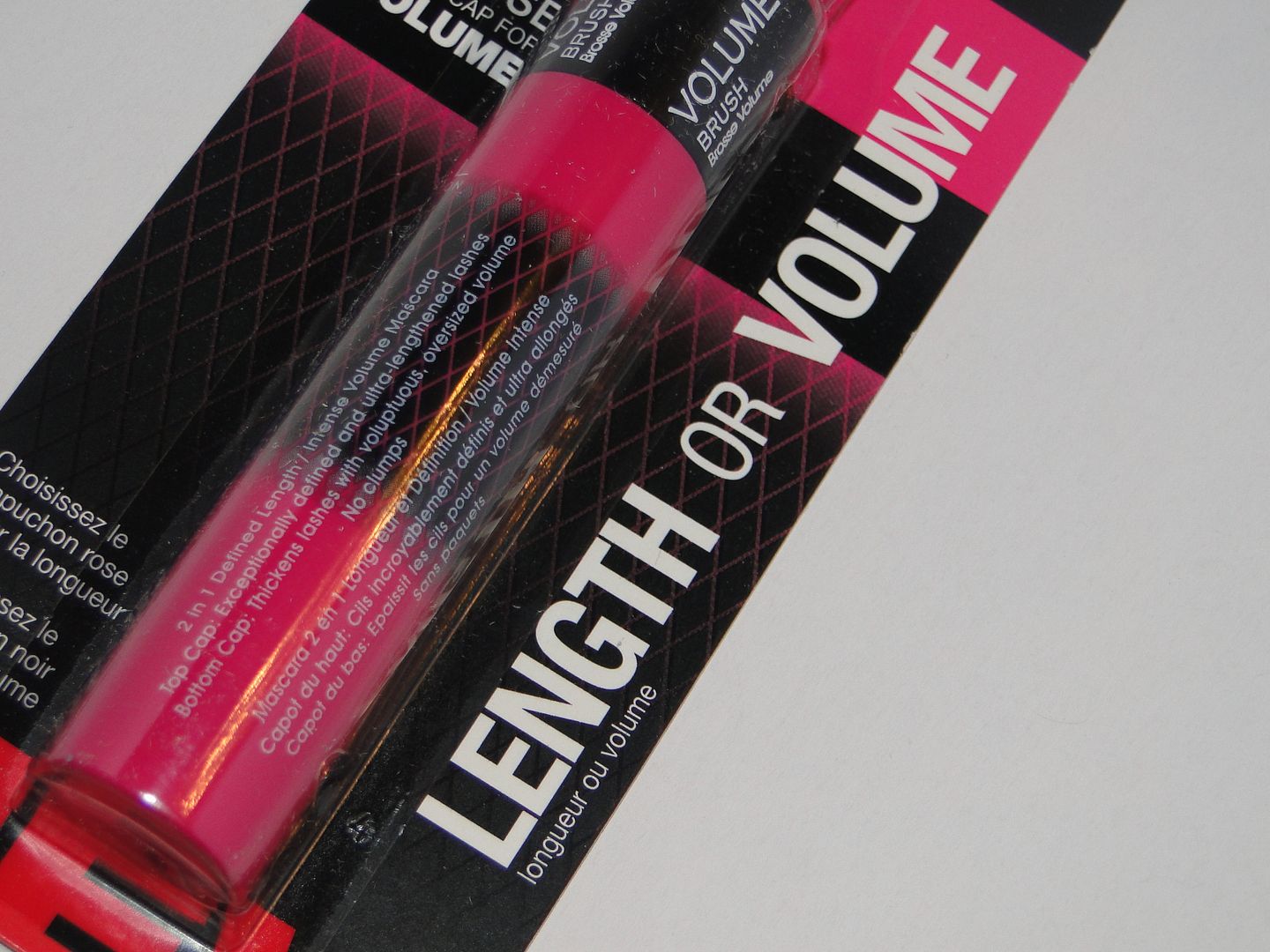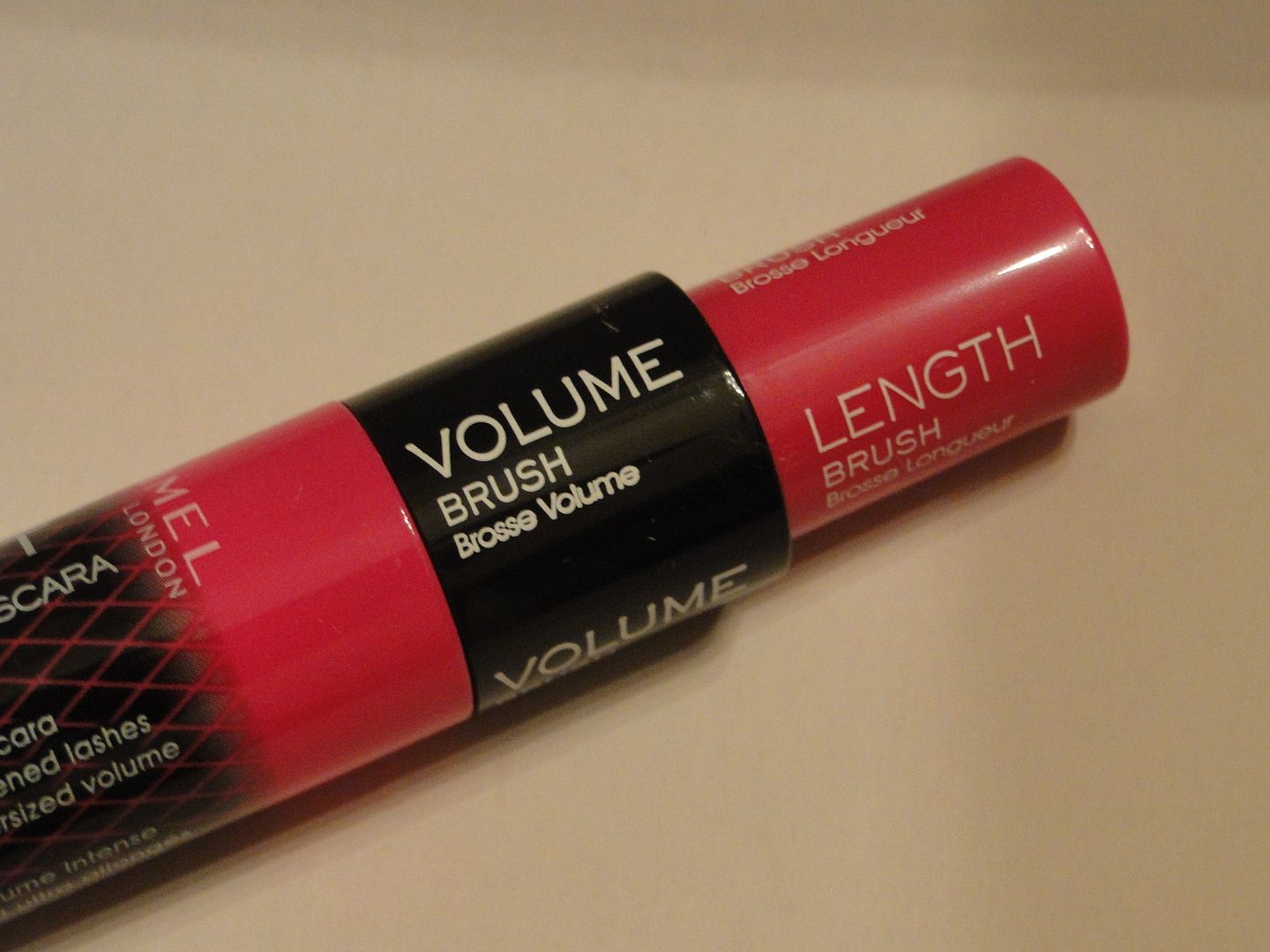 Price: $9 from your favorite drugstore
Packaging (brush wand): 2 out of 5
Overall: 2 out of 5
What It Claims:

The Truth: It looks A LOT like MAC's Haute & Naughty Lash mascara.
What I Loved About It: It looks really pretty.
What I Didn't Like: The wand is waaaay too big!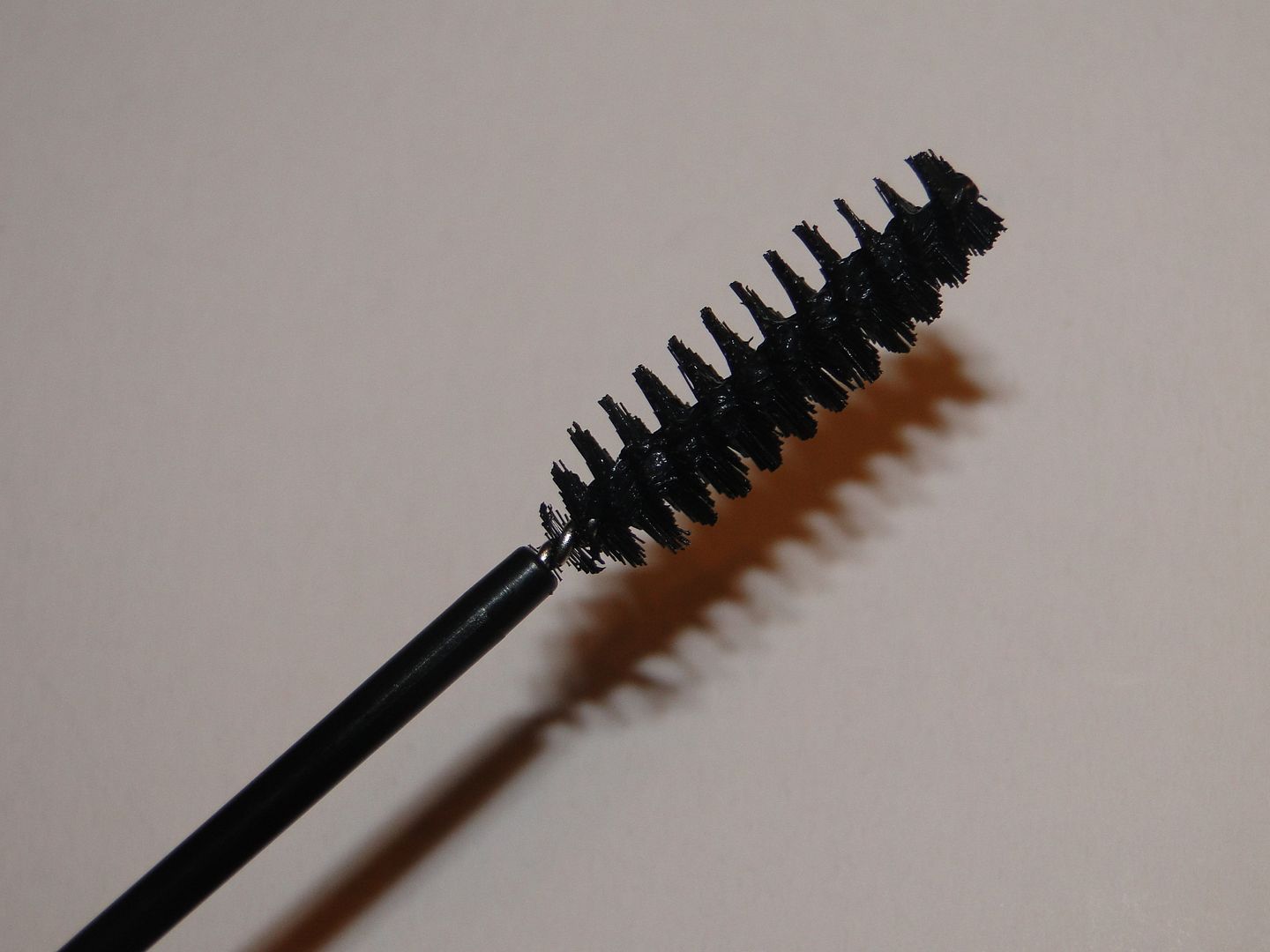 Overall: I gotta give it to Rimmel, the packaging is all kinds of fiereness. And I'm sure many ladies who are looking for a new mascara would simply fall for this one because it's so eye-catching. This mascara most mimics MAC's Haute & Naughty. I had some issues with that kid too so I thought that I would run into the same issues with Day 2 Night. But nope, I actually ran into another set of issues. Being the detective that I am, I took apart the mascara just to see what we were workin' with.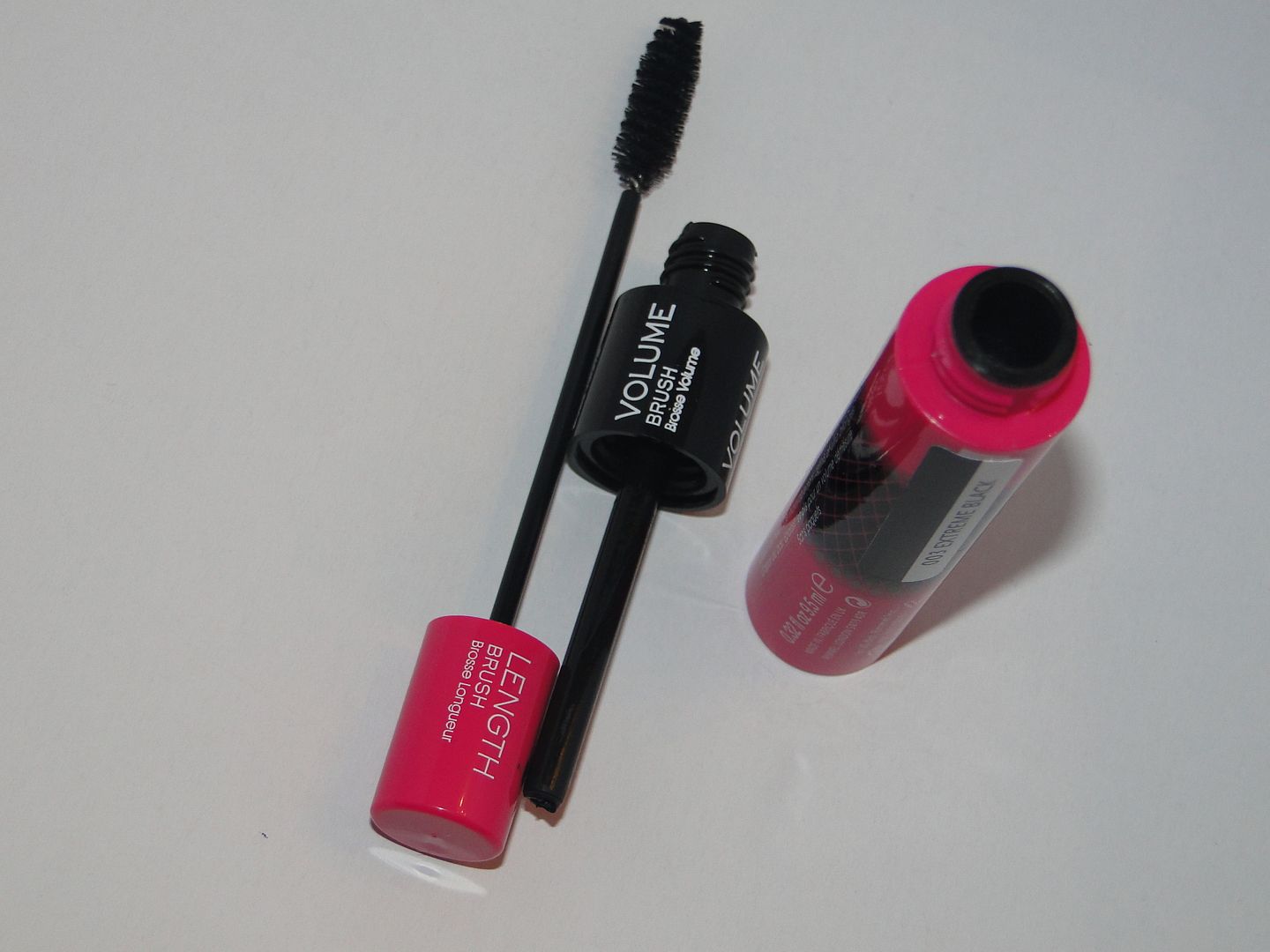 Don't tell me. You were under the impression that there was a wand for length and a wand for volume, uh? WRONG! It is the same wand for both. The difference lies in in the sizes of the tubes. Check this out…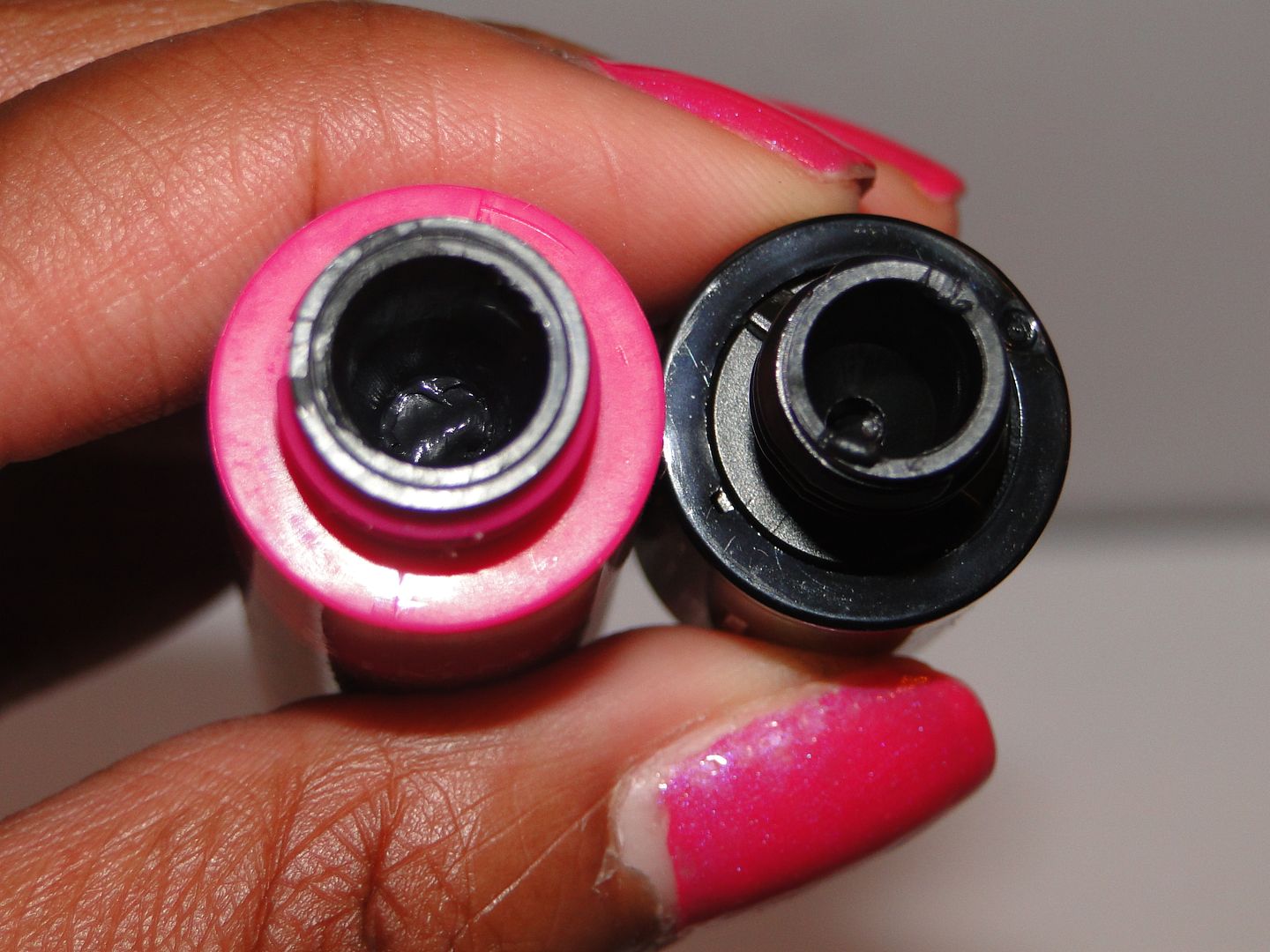 Is it making sense to you now? The concept makes sense and it wouldn't be so problematic if the wand wasn't so large. It's just uncomfortable to use. The bristles make it tough to go right through the lashes. And the formula of the mascara just wasn't….there.
Do they work as intended? Yes and no. The lengthening 'part' does separate a lot better than its counterpart. If anything, I found it to be give a decent amount of length, but nothing to write home about. The volume 'part' was entirely too clumpy. After 2 coats, the formula clumped my lashes together. So yes, I got a bit of volume but clumps came along with it. Not pretty.
The mascara does stand up so you'll be able to wear it all day without it flaking or smudging on you.
Bare Lashes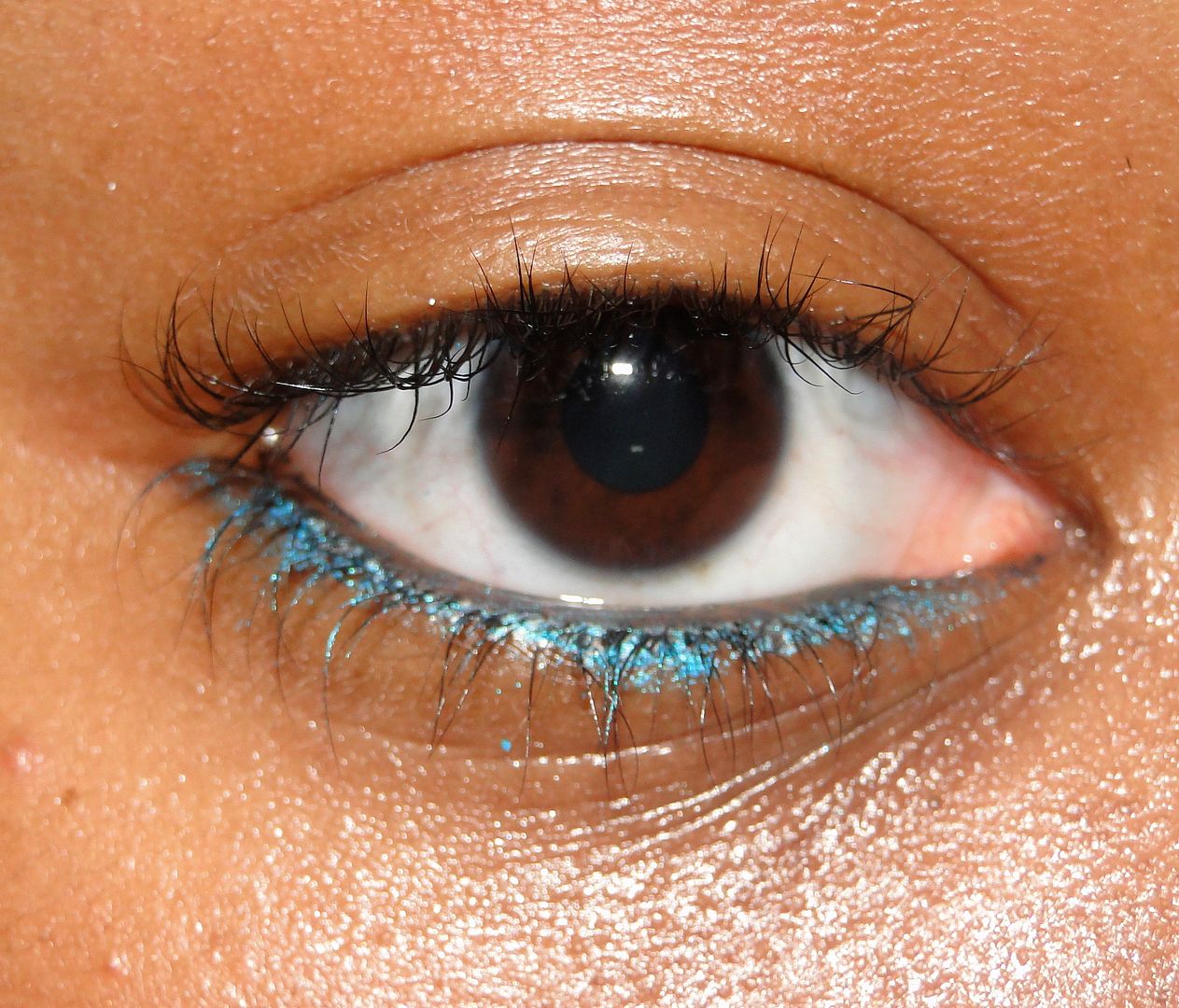 Lashes with 2 Coats of mascara using "Length"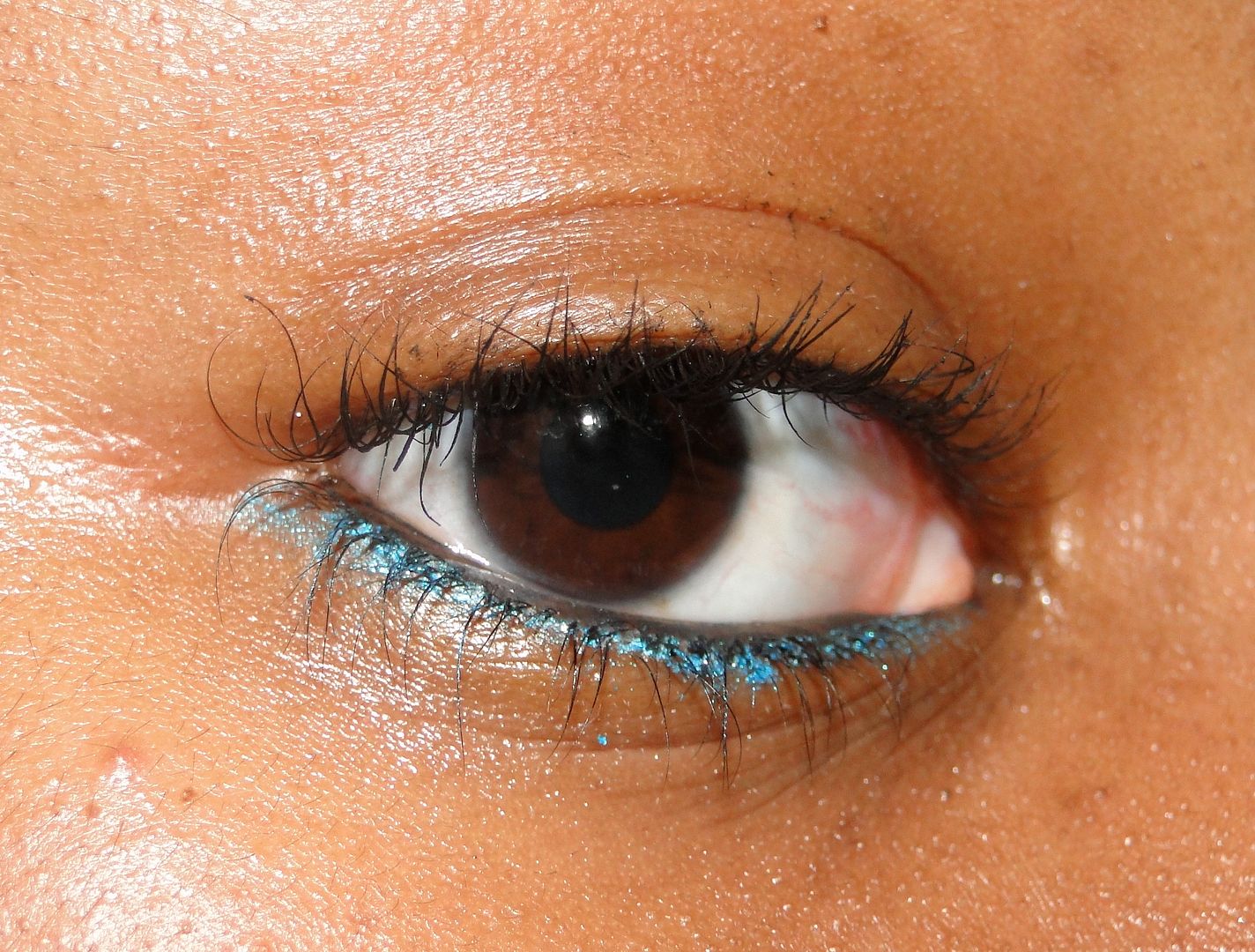 Lashes with 2 Coats of mascara using "Volume"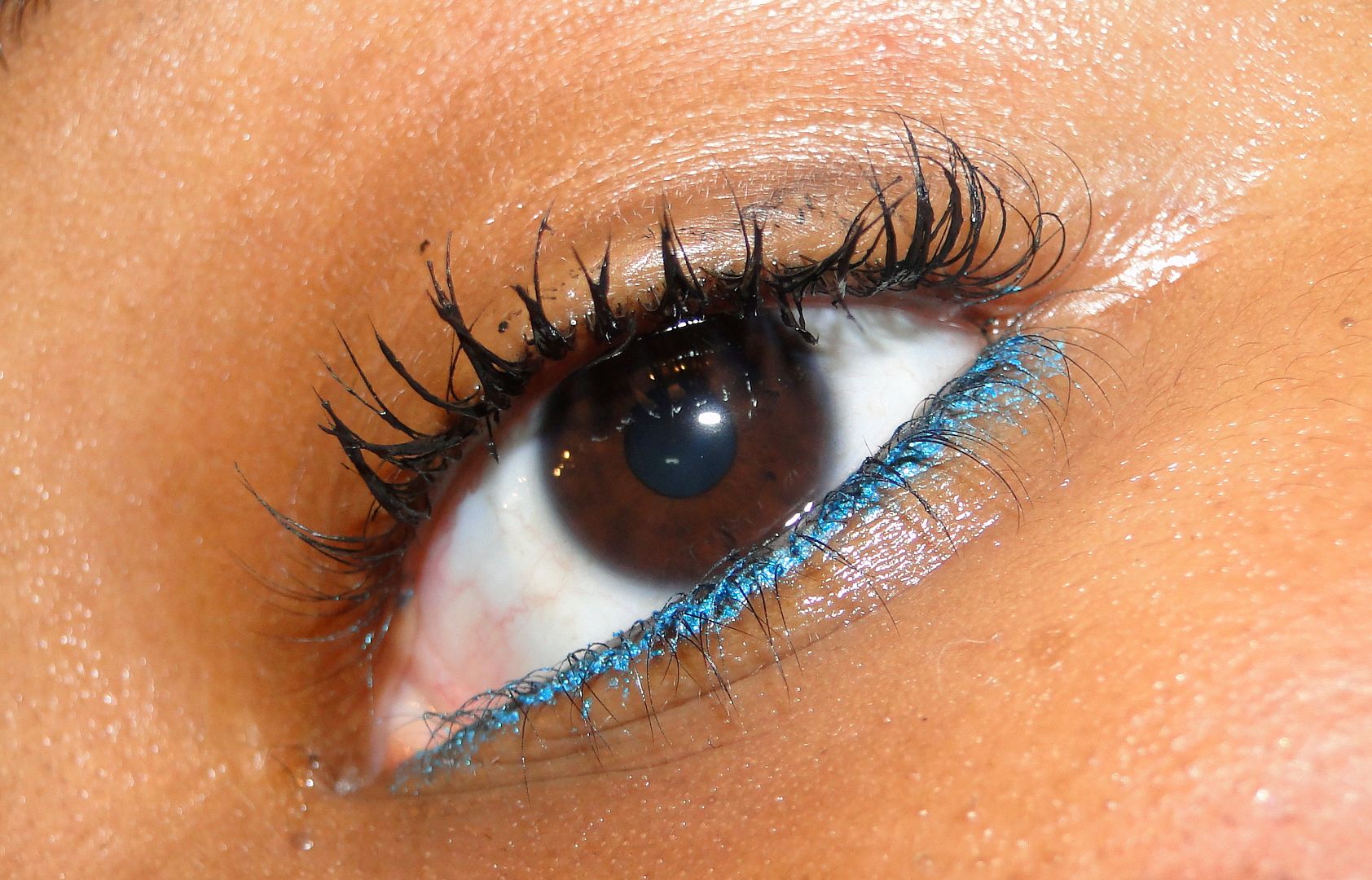 Do I recommend it?: Only if  you're really in the mood to try something new. But trust me when I say your best bet is to stick with Rimmel's Lash Accelerator. That's the real winner.
Any fans of this mascara? Whatcha say?