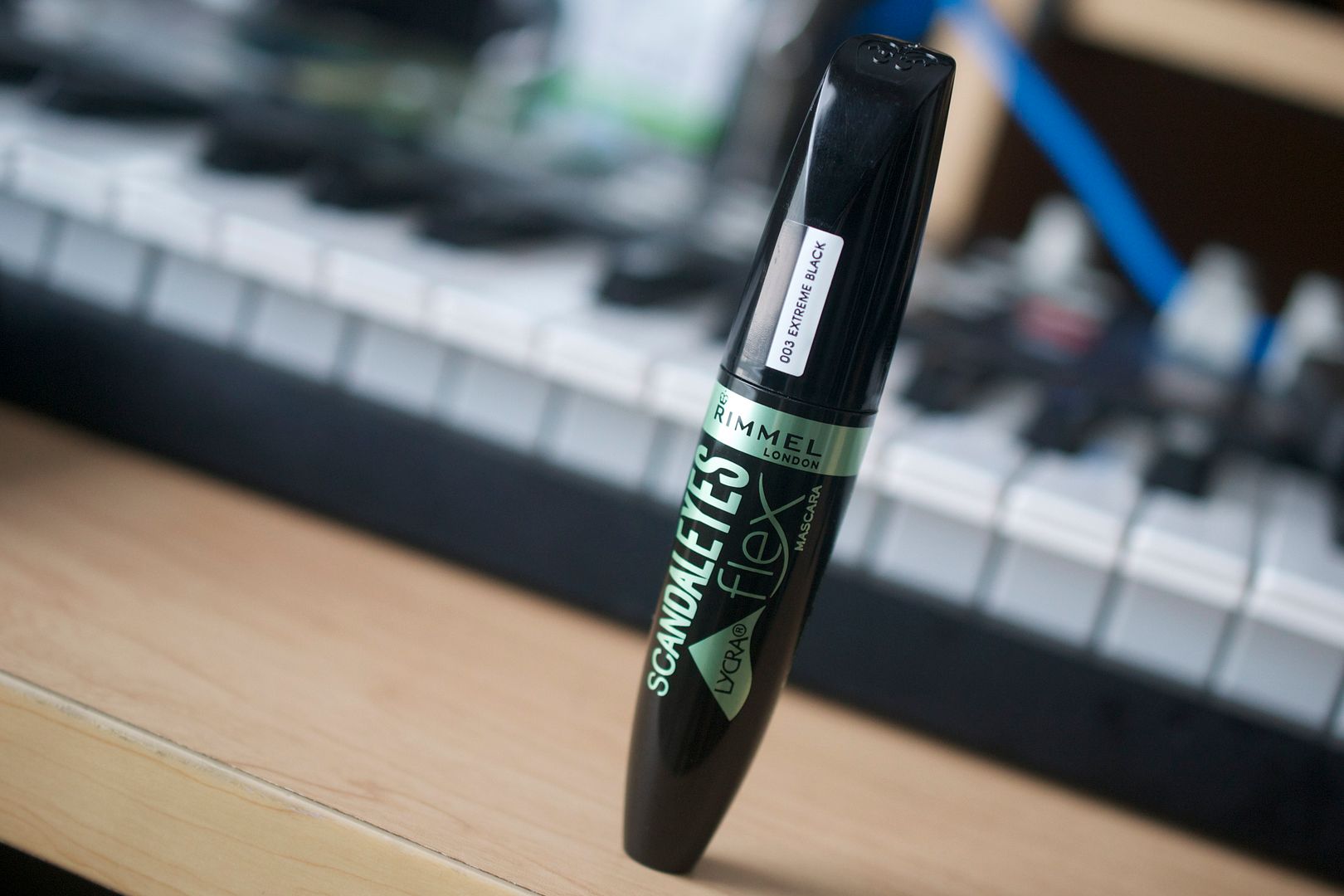 Looks like Rimmel is still on the ScandalEyes tip. I can dig it! After all, if Maybelline can keep pumpin' the Falsies gig, Rimmel can run their ScandalEyes into the ground. Hehe! I'll be honest – I wasn't excited about reviewing this mascara. The wand is against everything I stand for. It's big, plush and based off of the packaging looked to be like one of those wands that those with wonky lashes will struggle with.
Oh boy…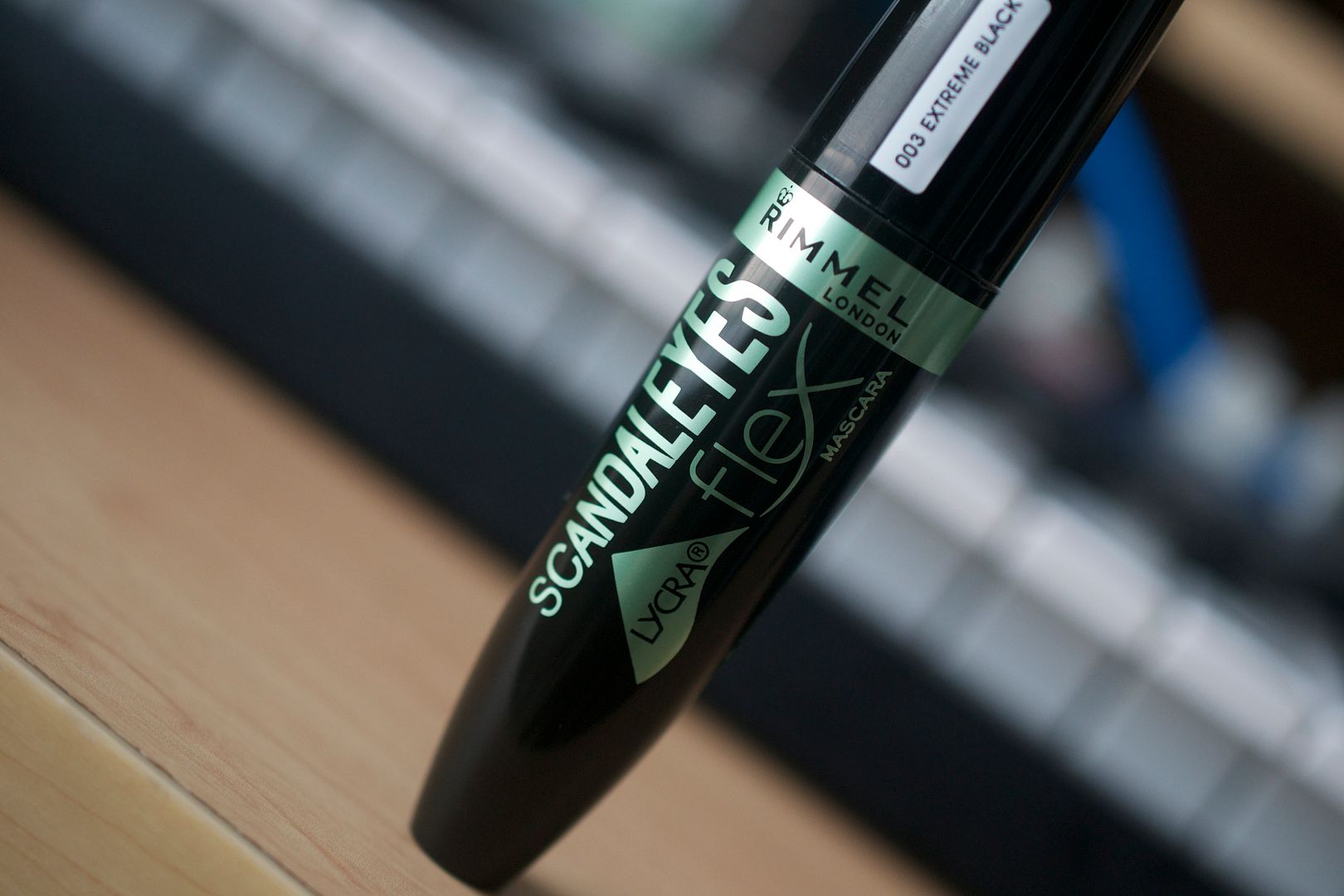 Price: $6.99 on Ulta.com and at drugstores
Packaging (brush wand): 3 out of 5
Overall: 4 out of 5
What It Claims: "Exclusive flexible formula with Lycra Technology makes lashes look full and voluptuous, never stiff or brittle." (per packaging) 
The Truth: Well, it's not THAT bad. I suppose this is why I shouldn't be judging mascaras by their wands. Oops.
What I Loved About It: The volumizing is pretty awesome.
What I Didn't Like: Despite it not being the worst I've ever dealt with, I still don't like the larger wand. Nor do I like the big gapping hole that it comes out of.
Overall: This Lycra Technology isn't anything new when it comes to Rimmel mascaras. I've seen it before but I'm not exactly sure what it does. Does it help with volumizing or does it prevent the lashes from getting stiff or brittle? Who knows? Let's rap on this wand first…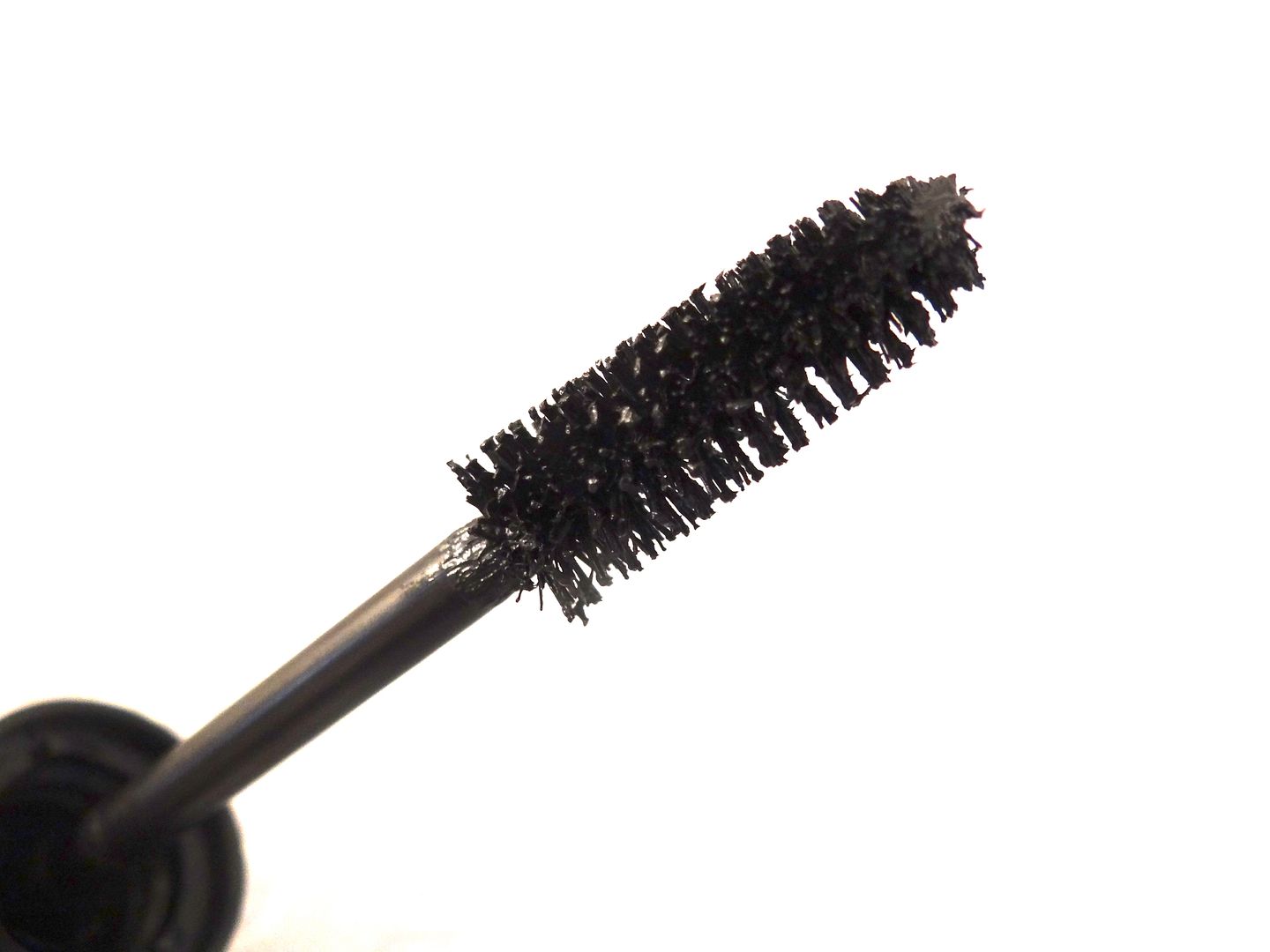 A bit of a gordita, uh? The good news is – it's not THAT bad. I mean, yes it's massive, a bit intimidating and maybe not the ideal wand for those of us with smaller lids and lashes, but it wasn't as bad as I thought it would be. For one, the bristles are spaced out enough to where you can grab each and every lash. And although the hole of the tube is large, it does a good job at removing enough mascara off of the wand so you don't end up with a clumpy mess. YES! This is a big deal to me.
Formula-wise, the mascara isn't too shabby. I found application to be a breeze and didn't have to deal with it any clumping with multiple coats. The only downfall, of course, is getting those inner lashes and bottom lashes. A wand this large makes it difficult to do so. I'm assuming that this Lycra stuff helps with preventing the lashes from getting stiff. And it's interesting. For one, it takes a whiiiiile for the lashes to really "dry". Whereas some mascaras dry your lashes within a blink of an eye (hehe, get it?) – this one takes foreeeever to dry. But when it does, yep – my lashes weren't brittle. They were soft 'n supple, wispy but still looked volumized. This is a nice change! So I guess this Lycra stuff does does do what it's supposed to do. Cool! You may endure some smudging if you don't wait for the mascara but I didn't deal with any flaking. Go Rimmel!
Bare Lashes
Lashes after 2 coats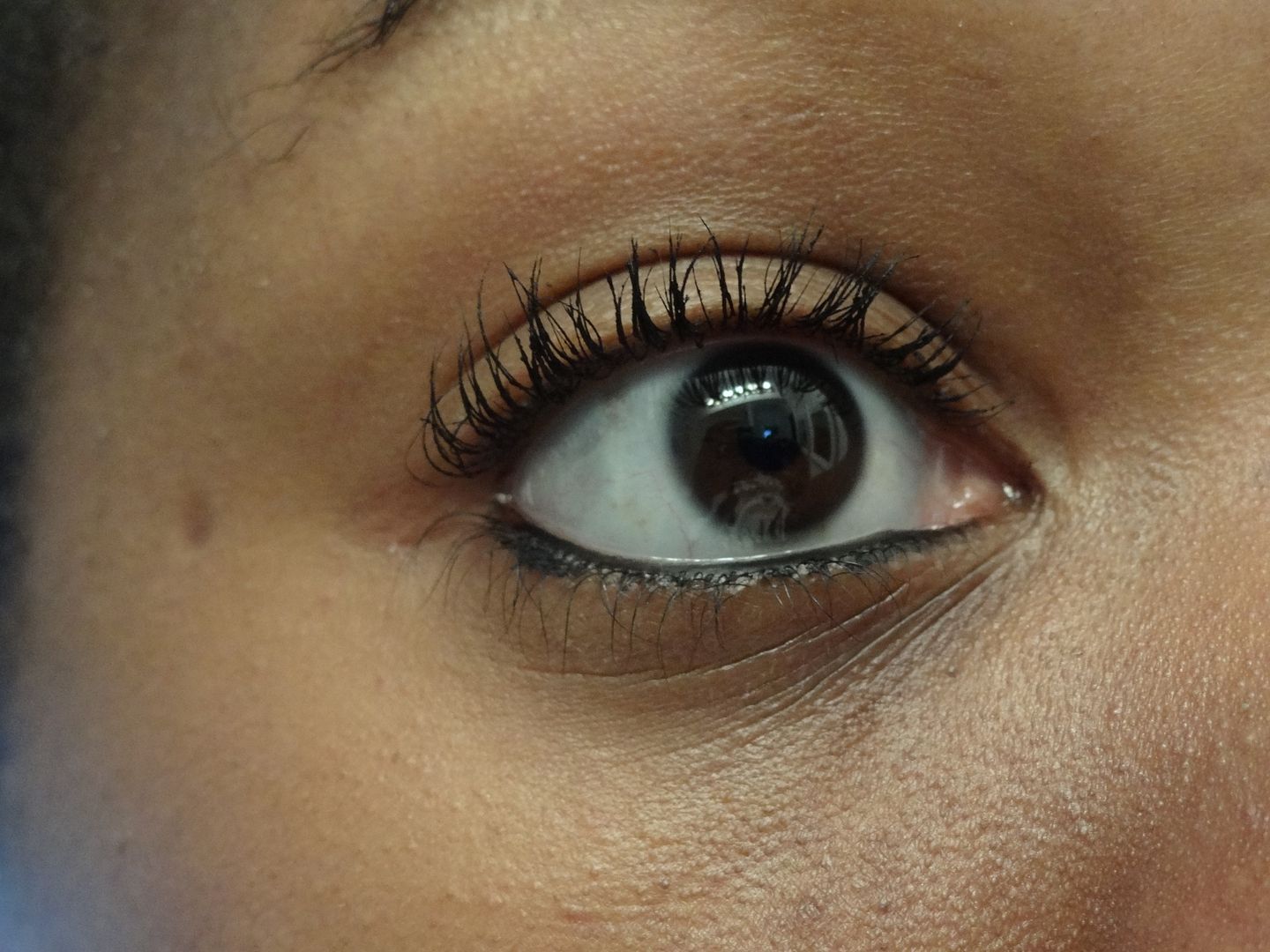 Do I recommend it?: Despite the huge wand, this mascara actually does really well and may surprise you. If you're in the market for a new mascara, I'd give this one a try?
Whatcha think? Have you tried this mascara yet?