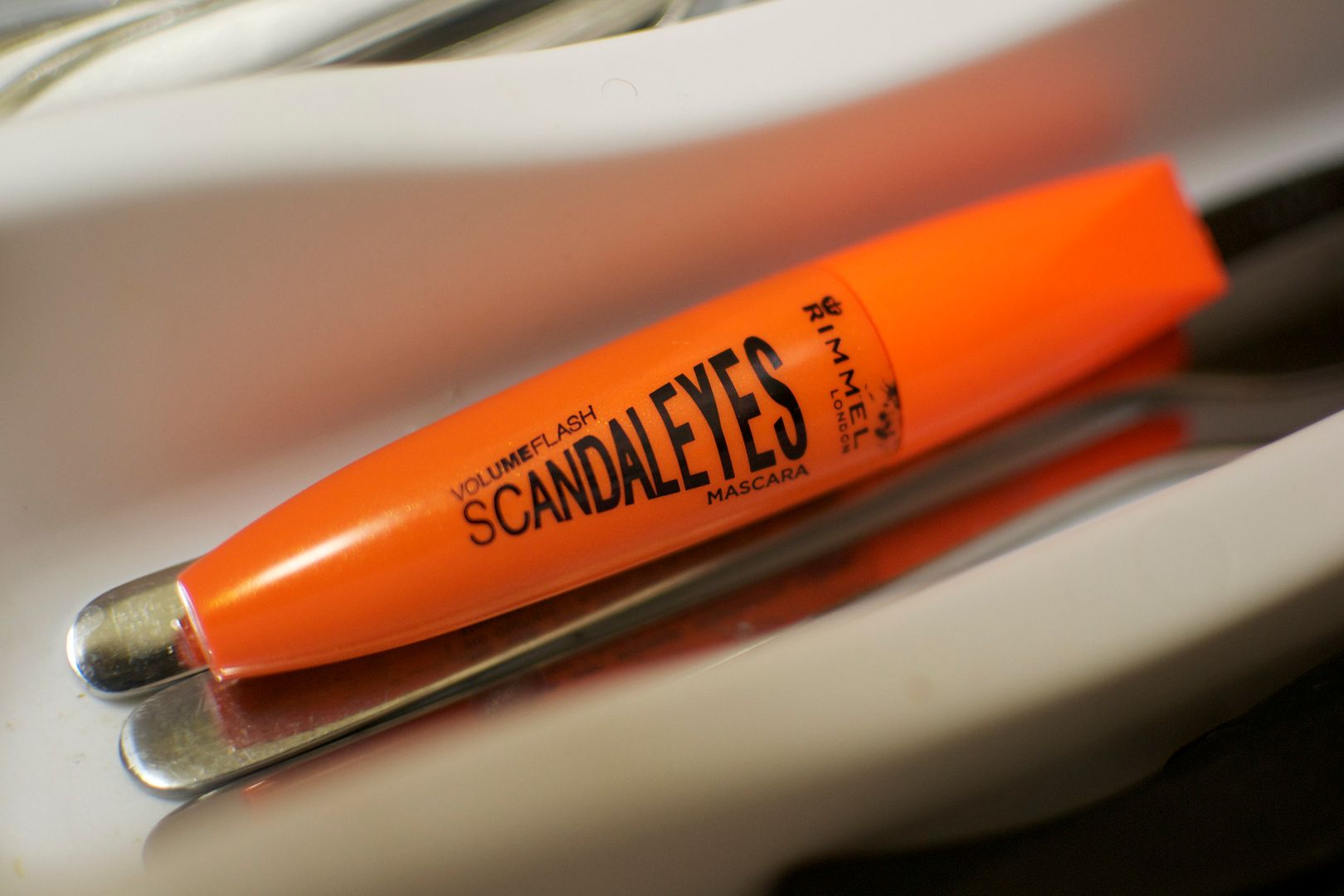 POW! If there was ever a mascara whose packaging could literally knock you in the face, it would be this kid. I mean yeah, I thought COVERGIRL Lash Blast's bright orange tube was bright. But man – that has nothing on ScandalEyes. It's neon orange yo. Aside from that, it's a pretty massive tube which means one thing: a large wand.
Brace yourself for this one, gals…
Price: $8.99 in drugstores. Of course you can probably get it cheaper with a coupon.
Packaging (brush wand): 2 out of 5
Overall: 3 out of 5
What It Claims: "The new MaxDensity brush, that's 50% larger* and thicker, covers your lashes with attention – from corner to corner. With scandalous eye opening volume, this mascara should need a license. Watch false lashes become a thing of the past, as ScandalEyes mascara becomes the ultimate beauty weapon in your make-up bag. This Rimmel revolution has 3x the collagen* for plumper, sculpted lashes, 3x the keratin* for strong and healthy lashes and… 3x the attitude to guarantee scandalous behaviour!" (source)
The Truth: This wand is just…way too big.
What I Loved About It: I love obnoxious colors like neon orange so the packaging was definitely up my alley.
What I Didn't Like: Because of the wand's size, it makes separating and lengthening the lashes difficult.
Overall: Wow Rimmel. Some way to start the year, uh? With a massive neon orange mascara. Talk about showing some presence! While the packaging blew me away (in a good way), I wasn't terribly excited about trying out this mascara. How can I put this gently?
Okay. I can't.
I hate mascaras with huge wands. They just don't make any sense to me. I suppose these brands want YOU to think that a larger wand = larger and more voluminous lashes, but come on….you don't have to have an enormous wand to achieve voluminous lashes. If anything, I find wands this large to be quite the nuisance. Especially if you're new to applying mascara. And especially if you have smaller lashes or lids. Wands this large can be intimidating. Oh. I guess it would help if you got a peek at the wand in question, uh?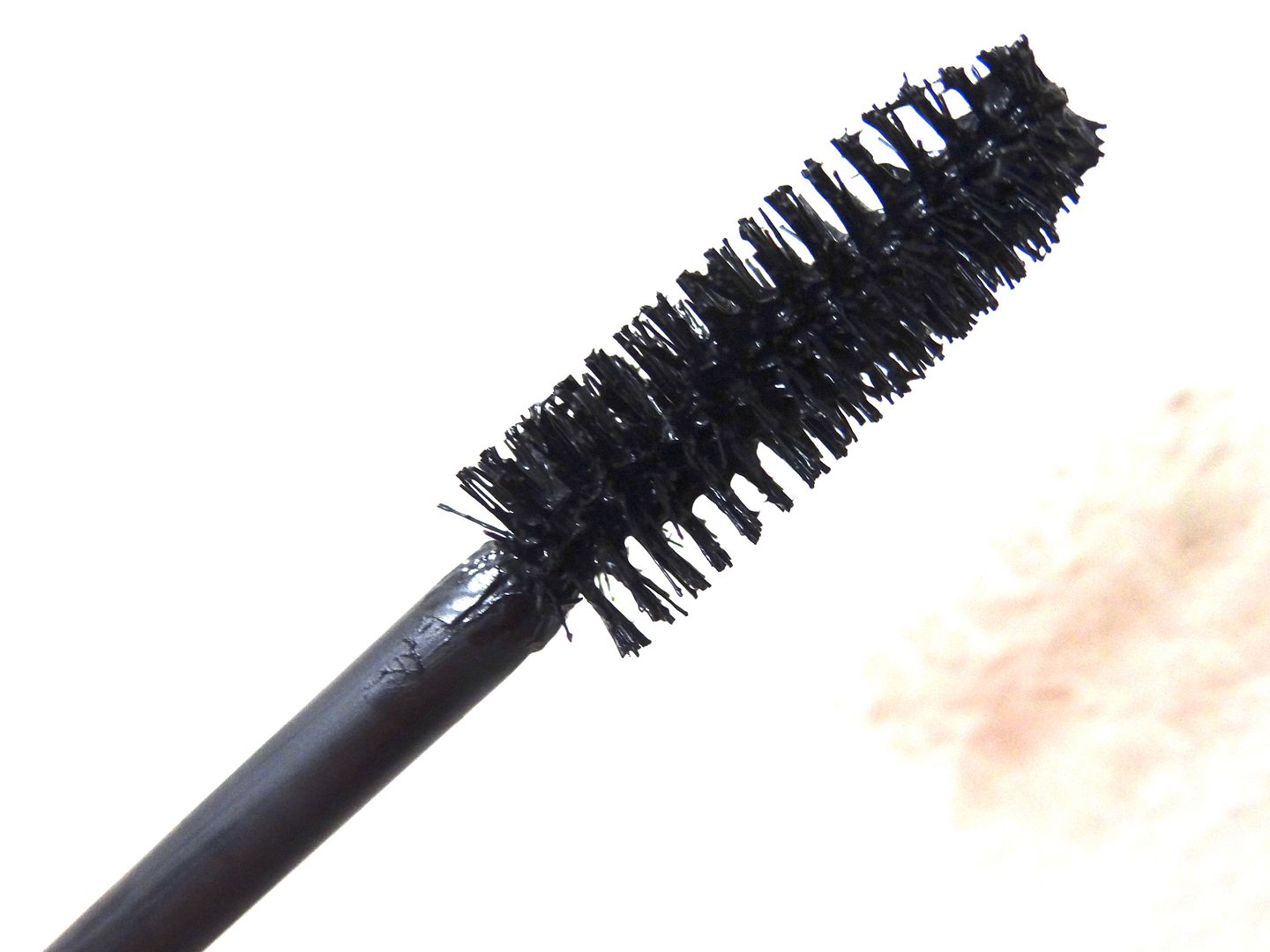 It's massive, uh? Another downer? It makes applying mascara to the lashes tricky. If your lashes aren't long, you'll have a tough time wiggling the mascara through your lashes. And by tough, it's almost impossible. I struggled with applying this mascara. The funny thing is, if the wand was slimmer or at least had bristles that were stiffer, I'd do just fine . The formula was nice and thick and lasted throughout the day. So really this mascara gets lower ratings from me because of the wand. Everything else was up to par.
And since I'm a member of the Small Lashes Club, this wand was tough to maneuver thus resulted in mediocrity. *sigh* Did it deliver volume? Not for me. Lengthening was decent. On a good note, this mascara didn't weigh my lashes down. They were wispy and light.
Bare Lashes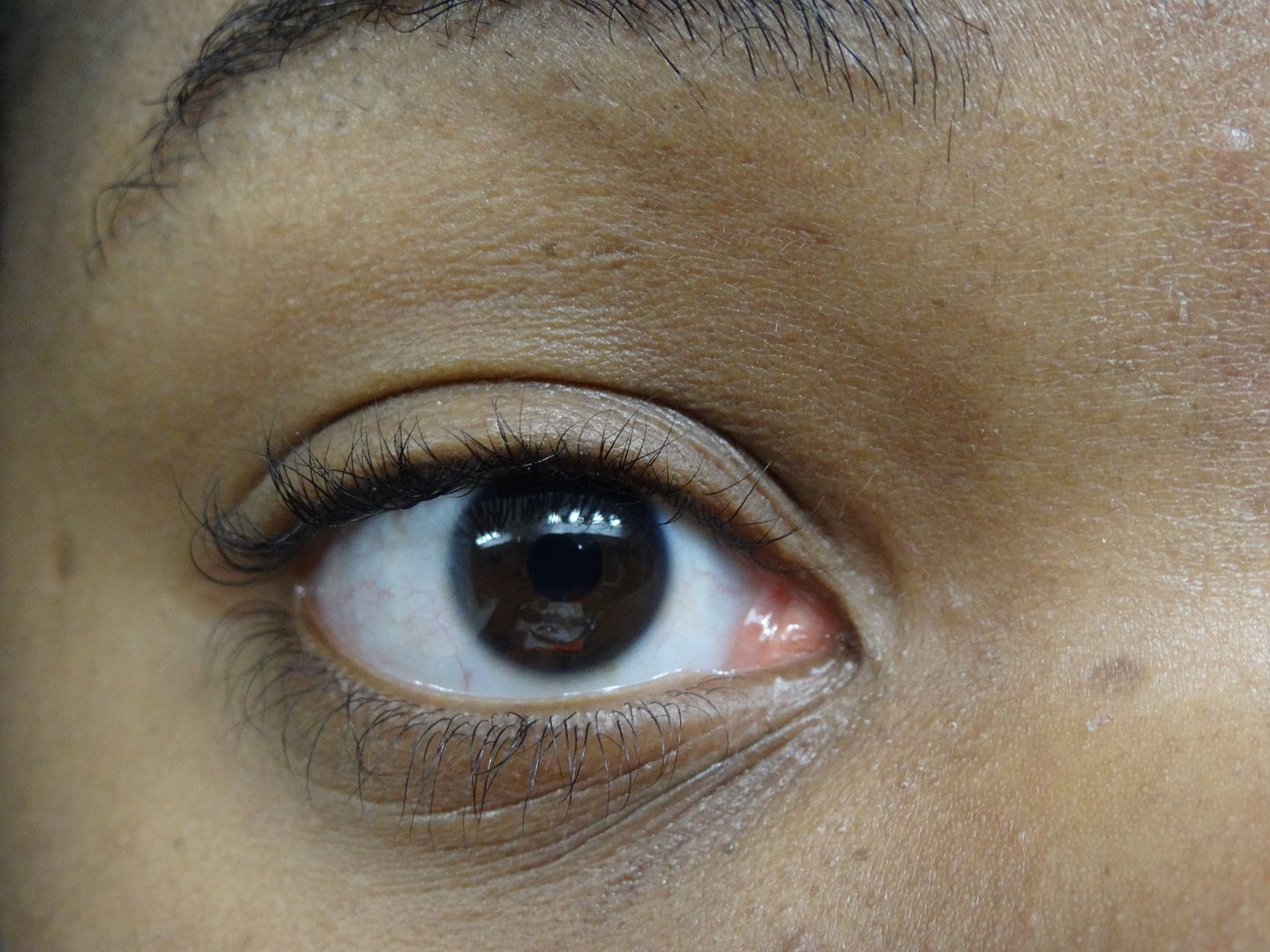 Lashes after 2 coats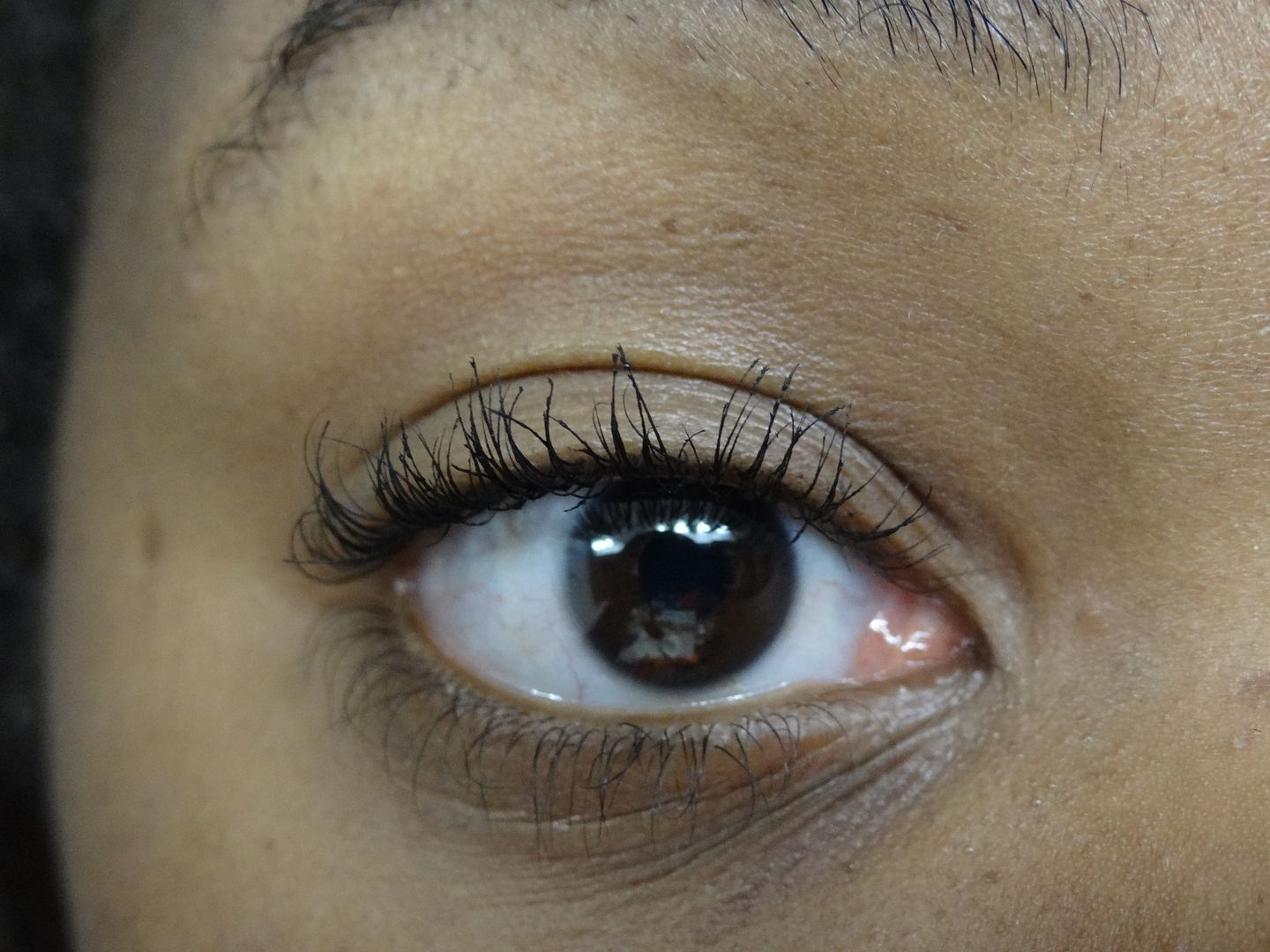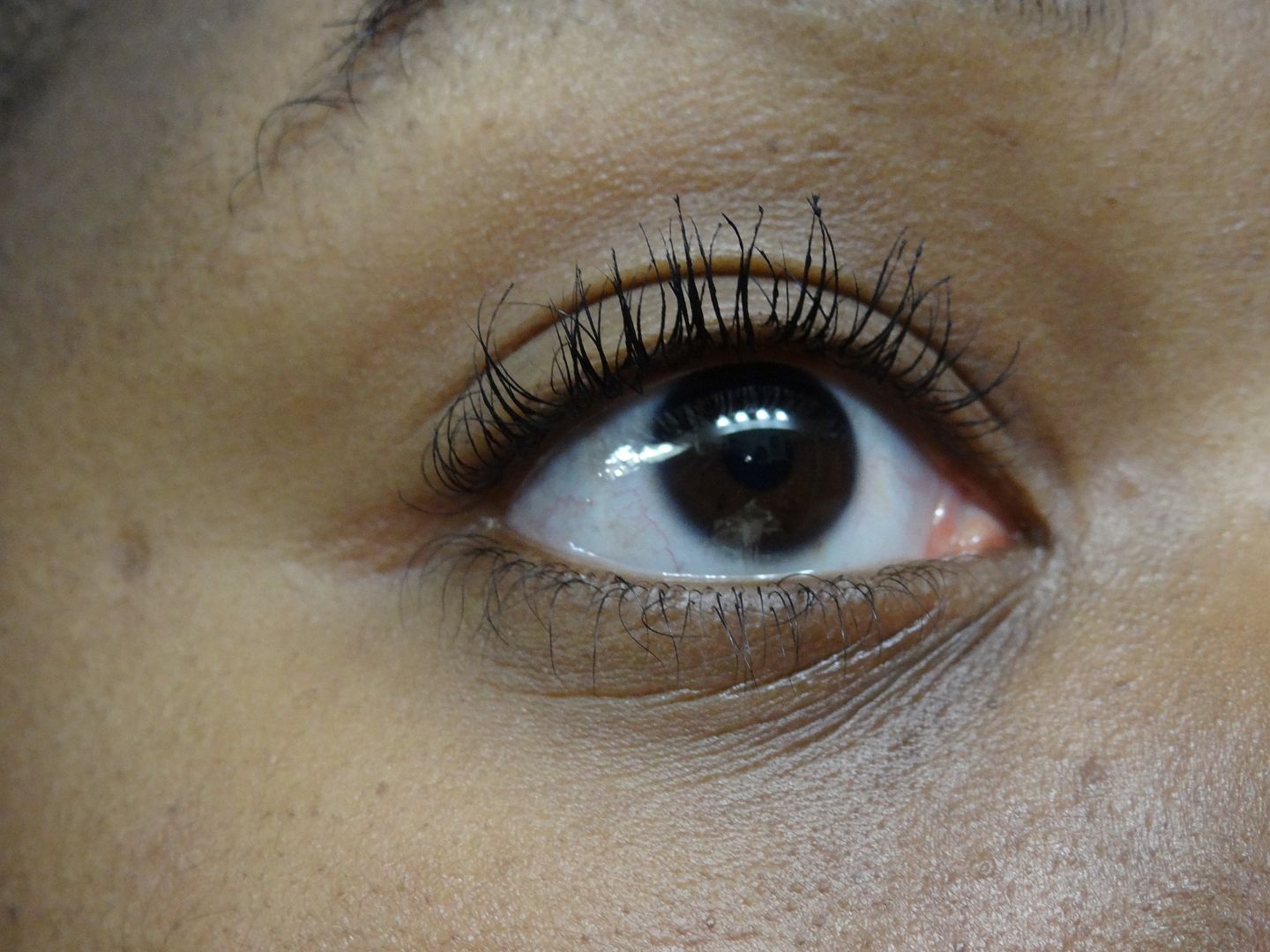 Do I recommend it?: I think this mascara will work better for ladies and already have long and voluminous lashes. For the rest of us, we should just stick to slimmer wands.
Have you tried this mascara yet? What do you think?