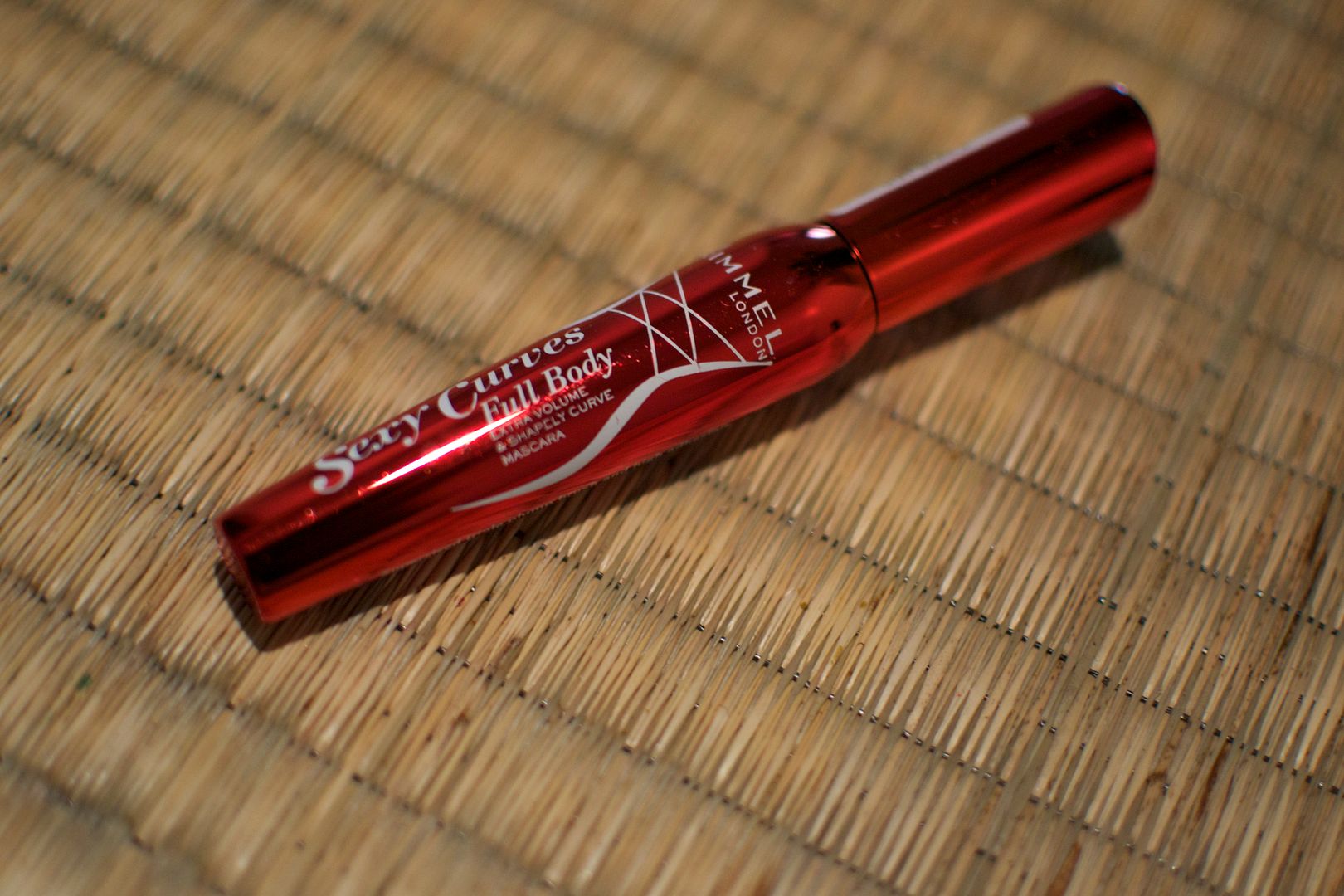 Okay, so it's not Rimmel's fault but their mascaras are starting to run in together for me. I am having a hard time setting them apart. I guess that's a good thing because that means they have A LOT to choose from but for a beauty editor, me head gets all kinds of confused. I know, I should really just suck it up, uh? Let's see if this mascara can leave a lasting mark…
Price: $7.50 from Ulta and Ulta.com
Packaging (brush wand): 4 out of 5
Overall: 3 out of 5
What It Claims: Per the packaging…

The Truth: This wand looks like something I've seen before.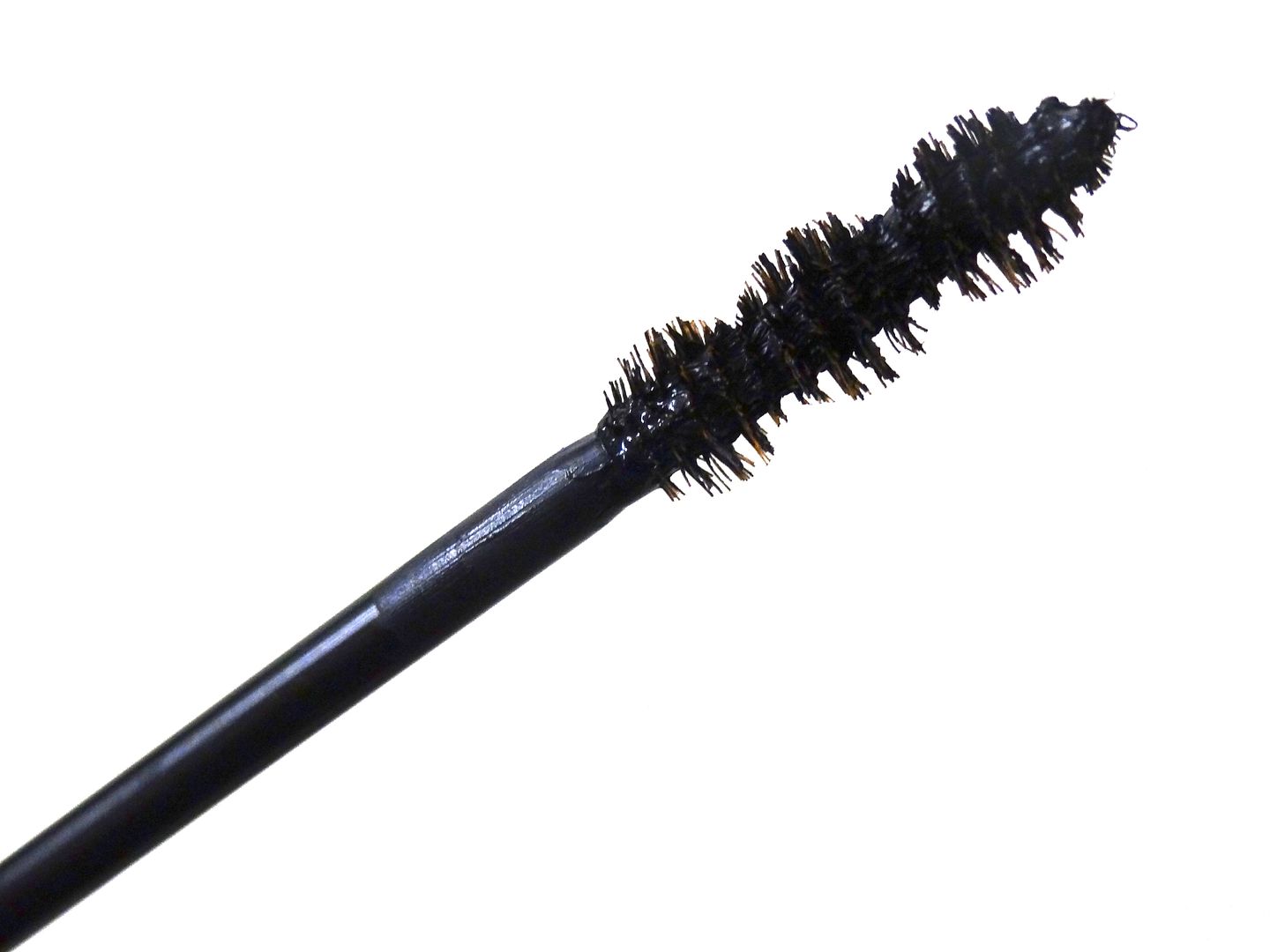 What I Loved About It: It does a great job at really bringing those lashes out there.
What I Didn't Like: It flakes within hours. Which really sucks.
Overall: The problem with reviewing so many mascaras is that I tend to forget the properties of each one. Unless a mascara was REALLY good or just terrible, I can't always remember how the other 140-somethin' worked for me. Sometimes people will email me and ask me "Hey, what did you think about this mascara." and I usually have to refer to my own blog posts about said mascara. Ha!!! Is that weird? Probably.
Anywhoovers, this mascara's wand looks like another mascara's wand and I just can't put my finger on which one. I'm almost positive that it's an Asian-mascara but don't take my word for it. But we digress….according to Rimmel, this mascara really dosen't seem to be all that different from the original Sexy Curves. In fact, the only difference that I can note from packaging and claims alone is that Sexy Curves Full Body has a different wand. That's it. Formula-wise, it has a nice consistency without being too thin or thick. I've talked with several beauty gals who said that they have issues with Rimmel's mascara formula. I have always found it easy to apply and didn't have any issues with it with initial application. However, hours AFTER application is a different story.
While I really liked the volume and length that this mascara, it simply flaked away after a few hours. I simply can't with flaky mascaras. There should be signs on the highway that say "Don't Drive and Wear Flaky Mascara". Like fo reals. Mascaras that flake can get caught up in your eyes and cause some serious damage. That didn't happen with me and Sexy Curves Full Body but it could have. And that would have really sucked.
Maybe I had an old tube. Maybe it would have done better over an eyelash primer? Maybe. That said, the only reason why this mascara has such an average score is because of its flakiness. Everything else was up to par and its flaking is the one thing that kept it from having a perfect score.
Bare Lashes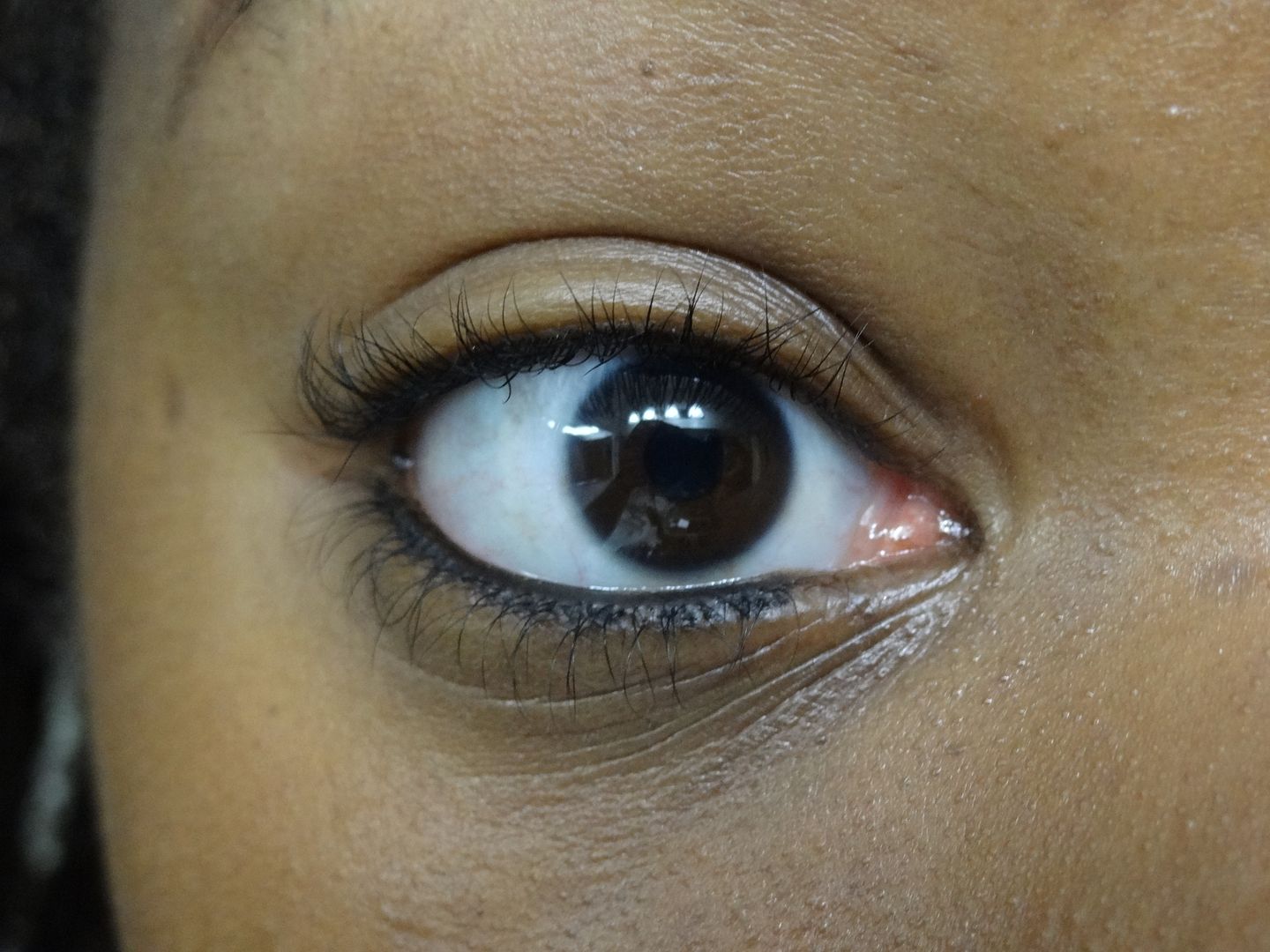 Lashes after 3 coats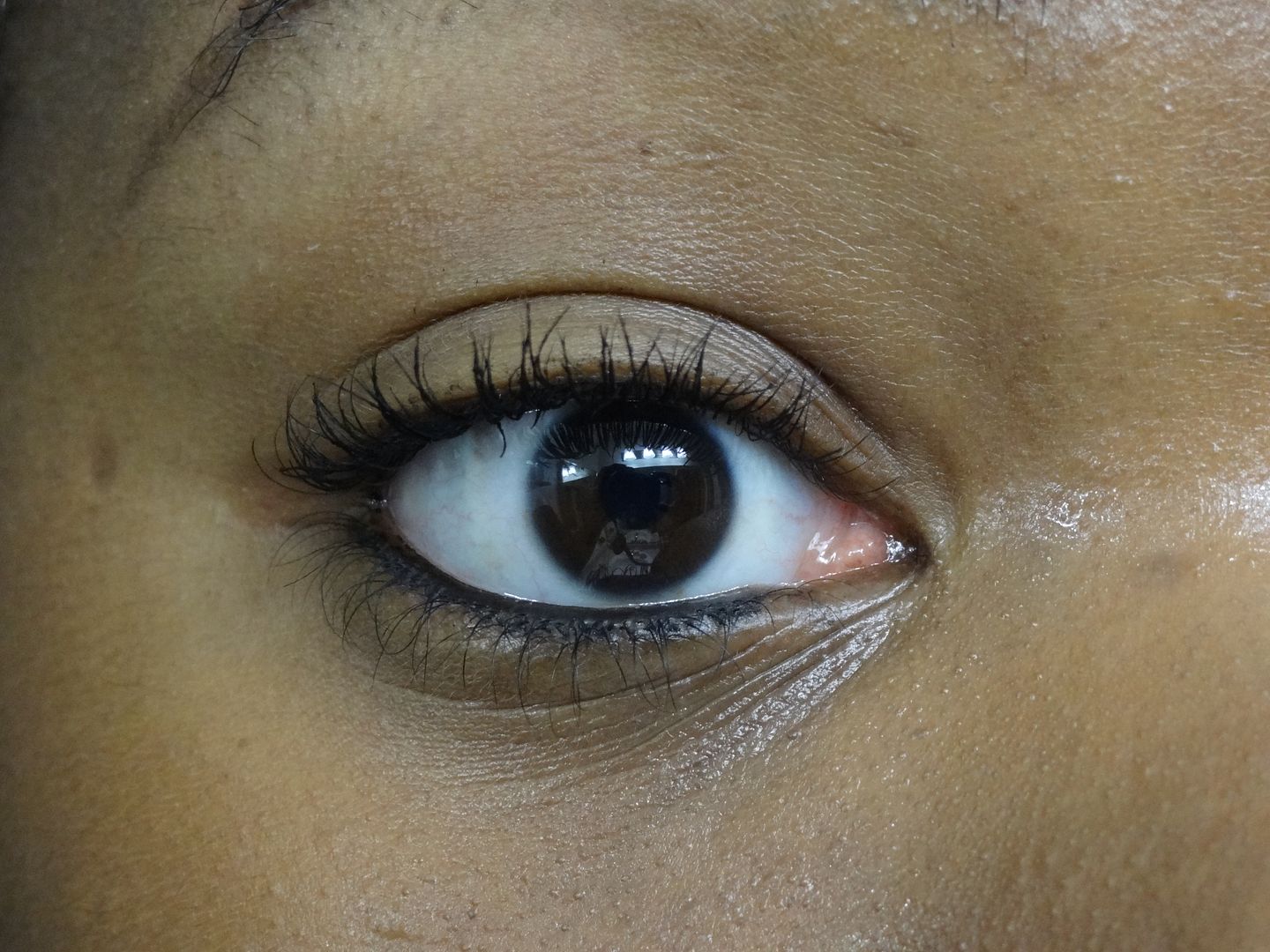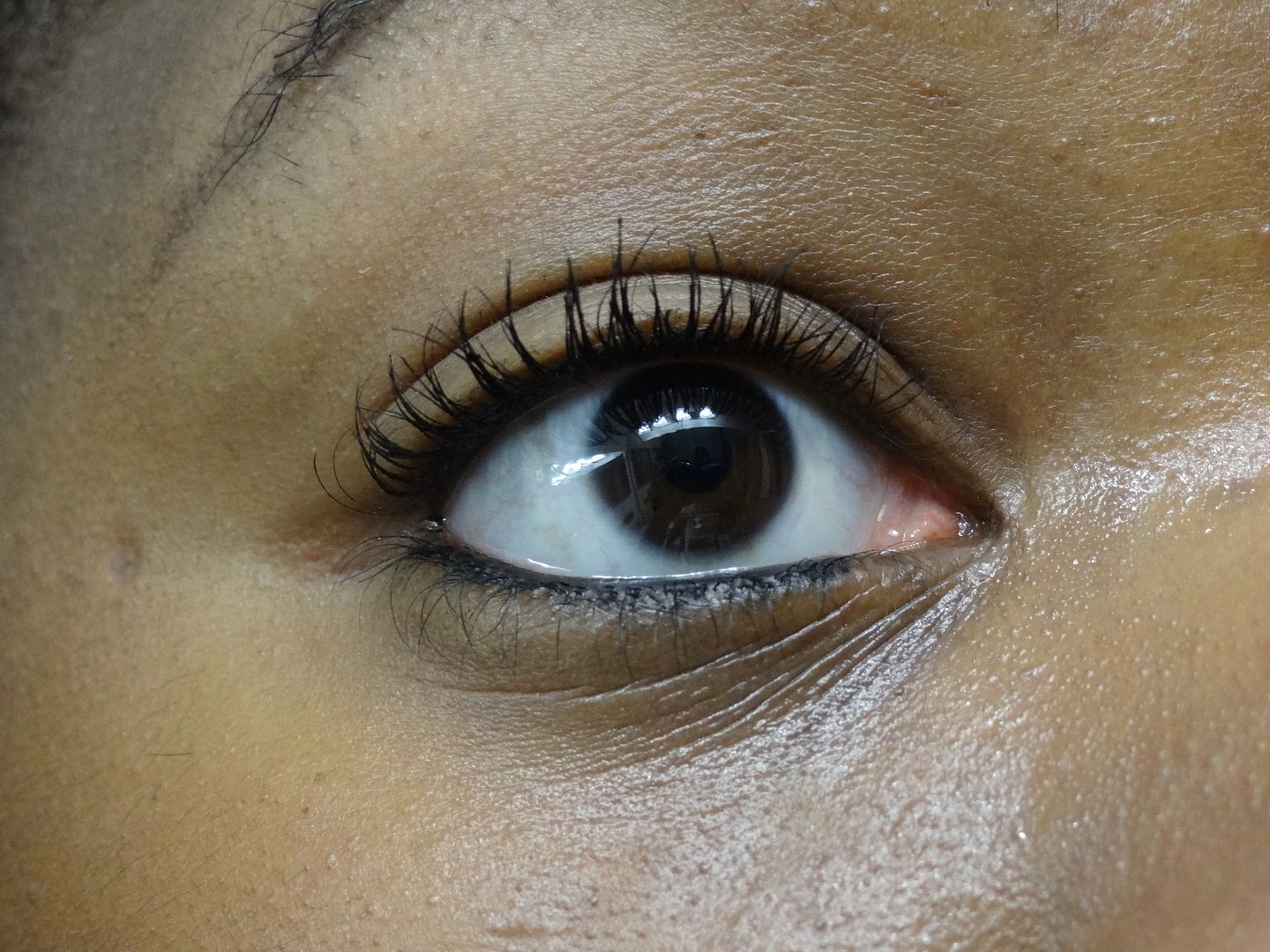 Do I recommend it?: I'm not sure if there's a waterproof version of but if there is, I'd give that one a try over this one.