Anything that starts with Rimmel and ends in Accelerator gets me just a liiiittle excited. Remember Rimmel Lash Accelerator? That mascara not only held a special place in my heart because it was my 100th review but also because, um…it was an amazing mascara. And I do mean amazing! I loved it so much that I ended up giving away 10 of them.  Will its volume promising sister give me the same results?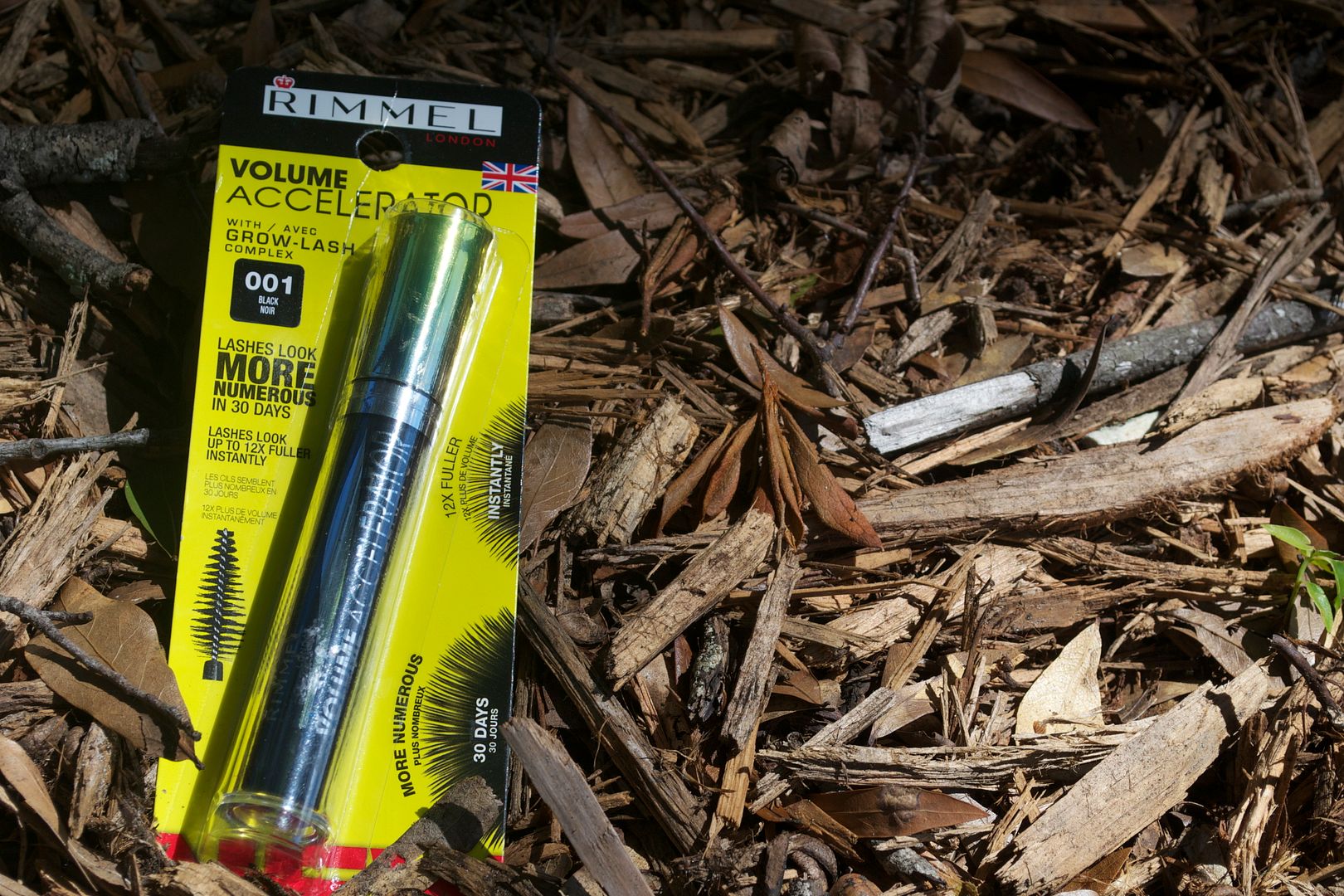 Price: $8.99
Packaging (brush wand): 2 out of 5
Overall: 2 out of 5
What It Claims: Per the packaging…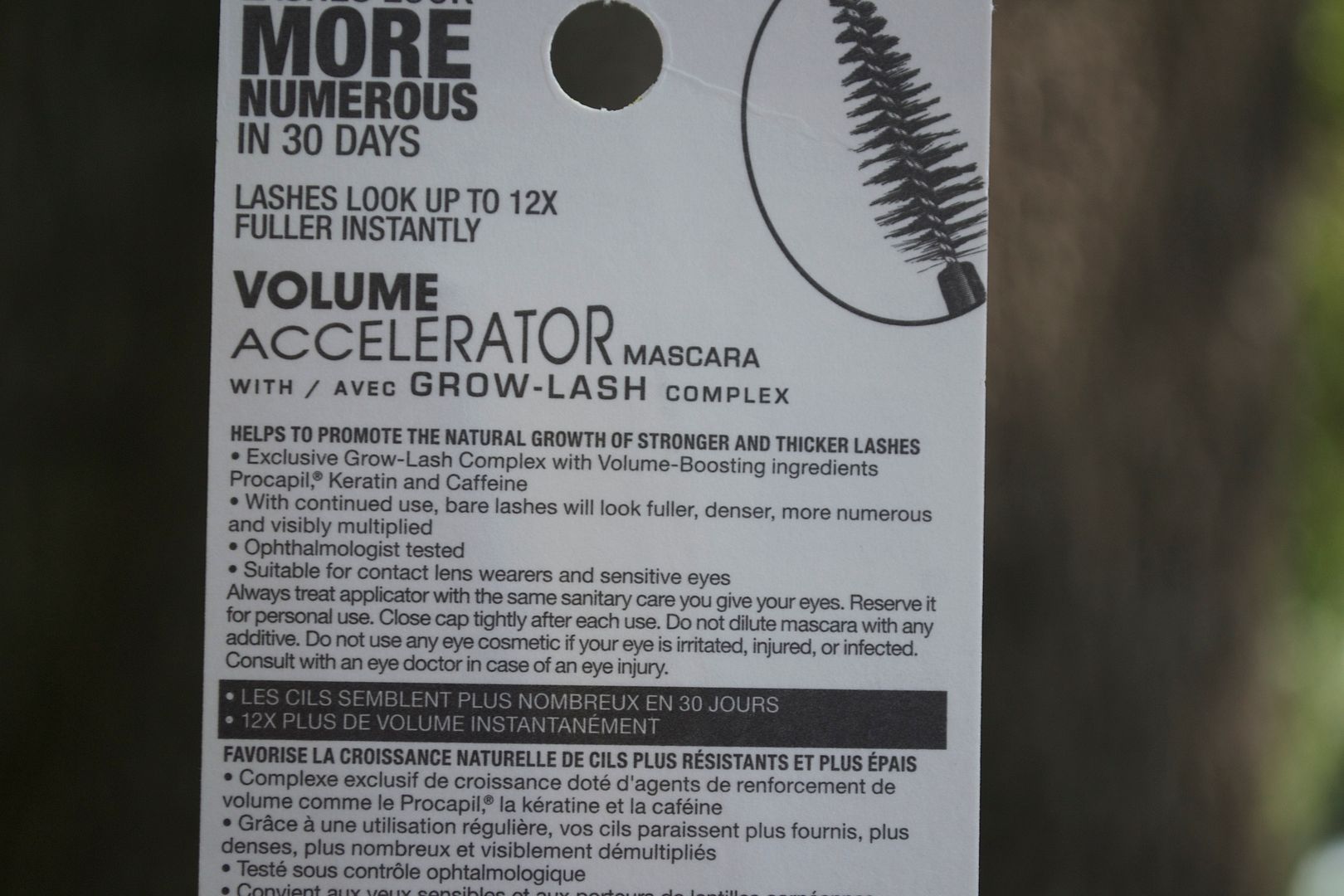 The Truth: What the heck, Rimmel? This is not good. This isn't good at all.
What I Loved About It: Even though the application sucked, it did okay with lasting all day.
What I Didn't Like: The formula was far too watery.
Overall: Oh no. I didn't want to NOT like this mascara. I had such high hopes considering Rimmel LASH Accelerator was one dynamite mascara. Surely the sequel would be just as good, right? Wrong. Even if it's volume, length or both that you seek, you're better off getting it from either Lash Accelerator or Extra WOW Lash mascaras. It's just that simple. There were many attributes that made this mascara fail for me. First let's get on the oopy goopy formula.
I found the formula to be extremely watery. I mean, reallllly watery. It was one of the most wateriest (wait, is that a word?) mascaras that I've ever used. Just like a mascara that has a thick formula, application can be extremely tricky and sometimes impossible. Watery mascaras can result in the formula seeping in your eyes, and if you have sensitive eyes, you may endure burning and/or eye irritation. Not cool, uh? Lucky I didn't experience any of those, but I found it tough to apply the mascara. It took for ever to completely coat the lashes and when I did, I barely noticed. Then there was the tube.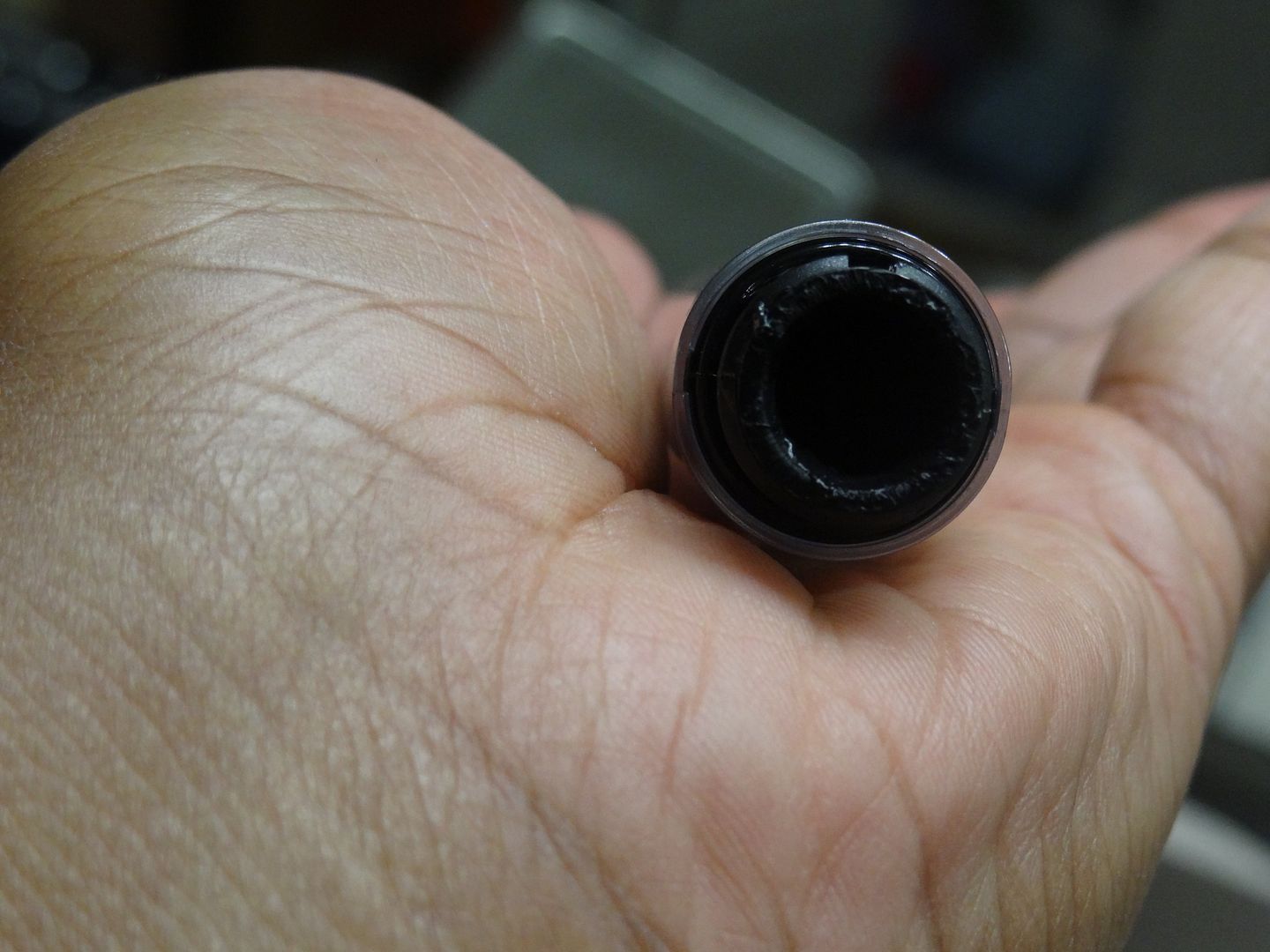 'elllo doooown thereeeee. I call the super large holes in mascaras the dreaded Black Abyss. This is what happens when there is no stopper in the packaging. This can be a chronic case in ALL Rimmel Volume Accelerator mascaras  or perhaps just the one that I have. Either way, it isn't pleasant and it can be a bit on the unsanitary side as every time I dipped the wand in the tube, I had to remove it and widp off the residue. Yucky. And then there's the wand…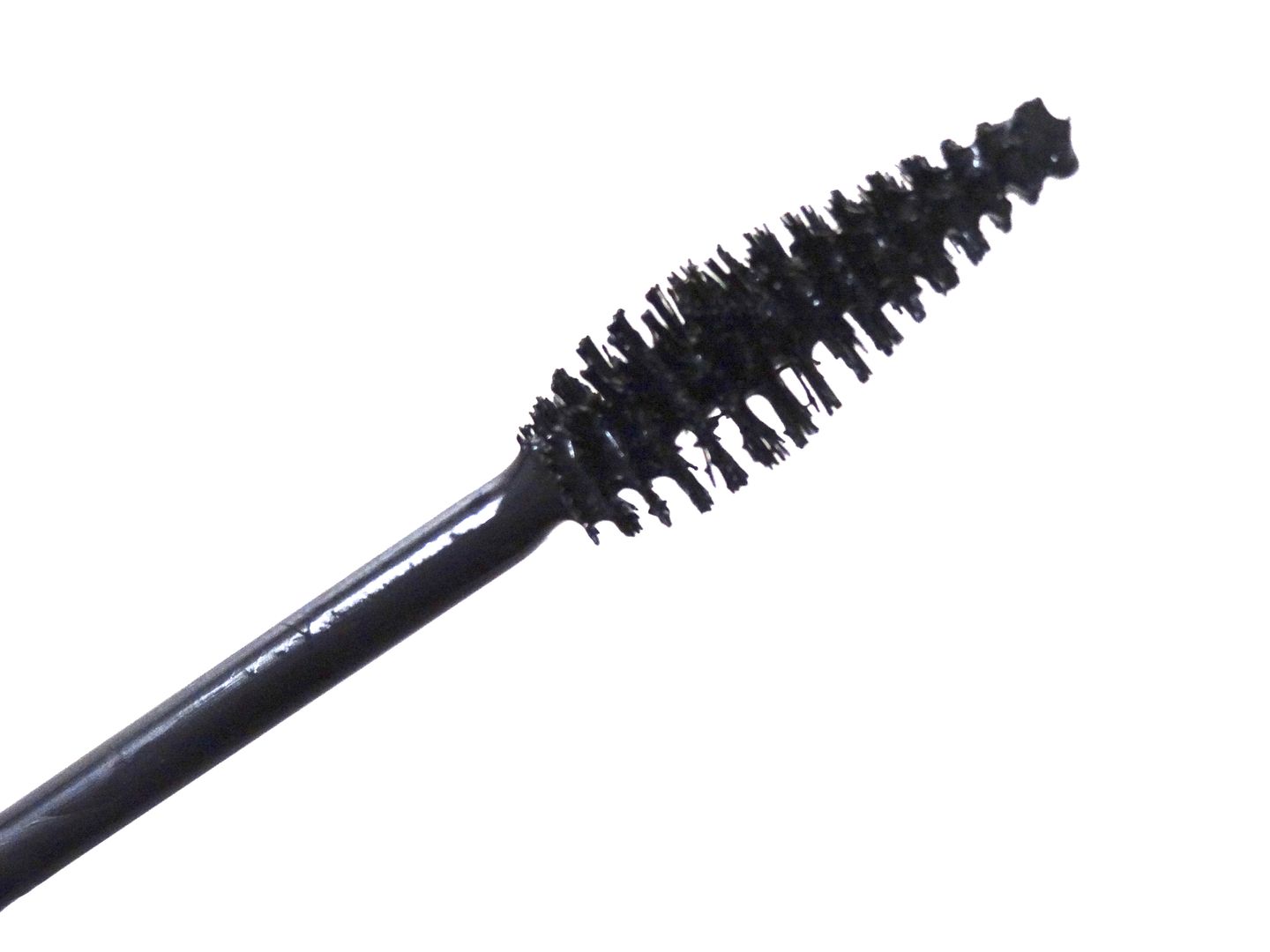 It's just…massive. Wands like these are just so unfriendly. Guys and gals with smaller lashes and lids will struggle with trying to get the inner corners. Every time I tried to apply it, I ended up getting a mess load of mascara on my lower lashline . I spent a lot of time cleaning up after application. And so even after you've gotten past the watery formula, Black Abyss and massive wand, the mascara won't provide the kind of volume you would expect having gone through all of that work. It will look mediocre at best. And that boys and girls makes me sad. 🙁
Bare Lashes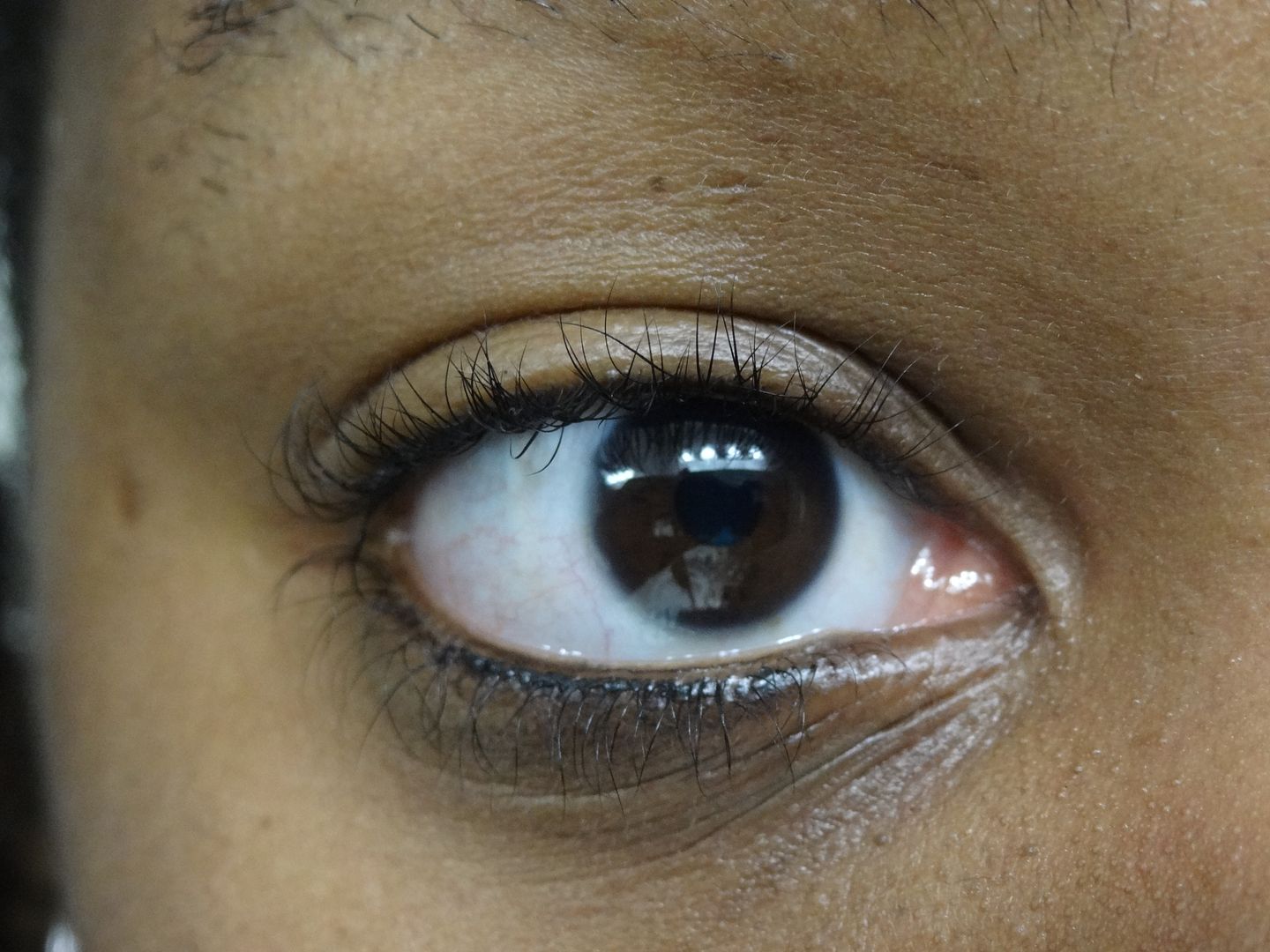 Lashes after 2 coats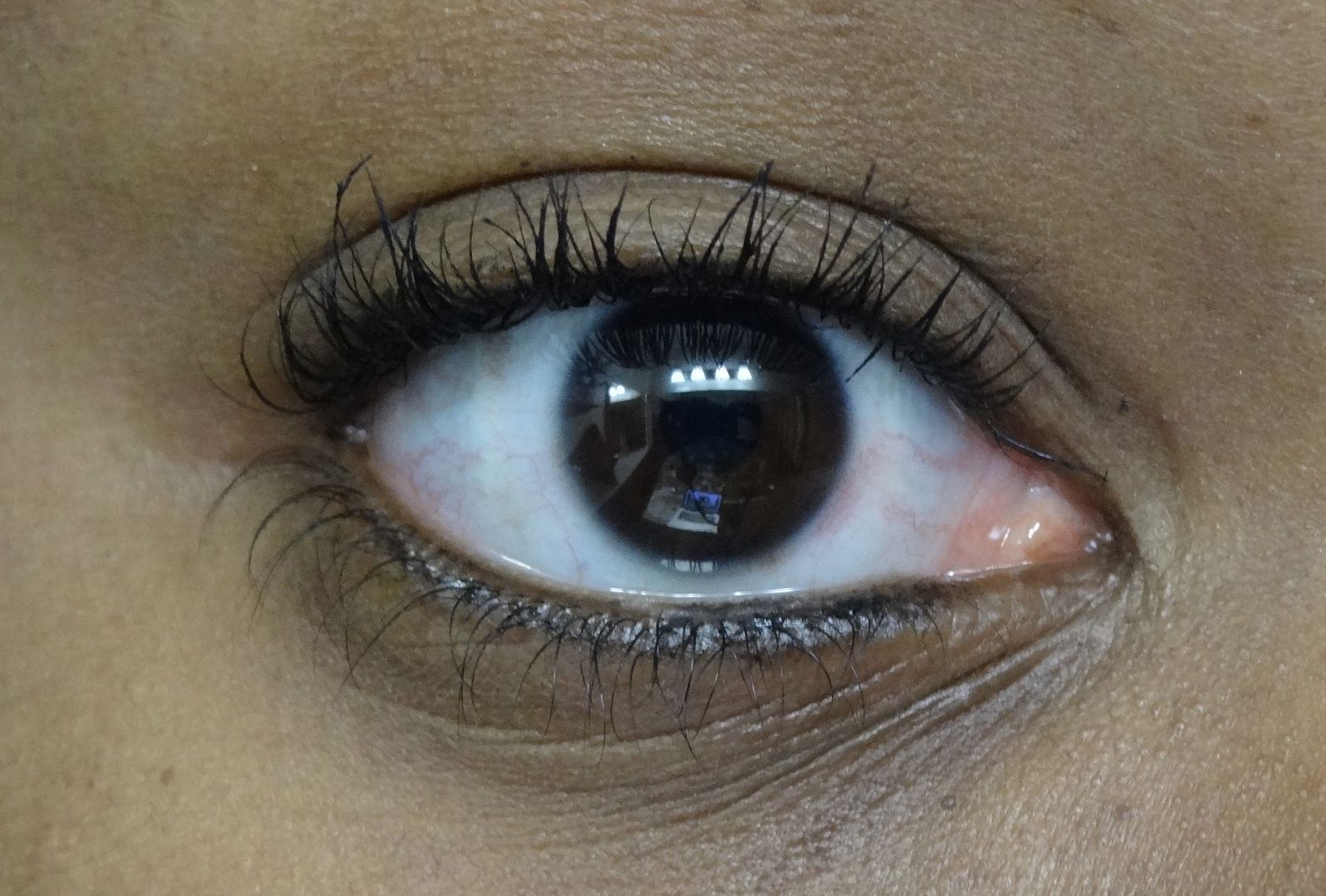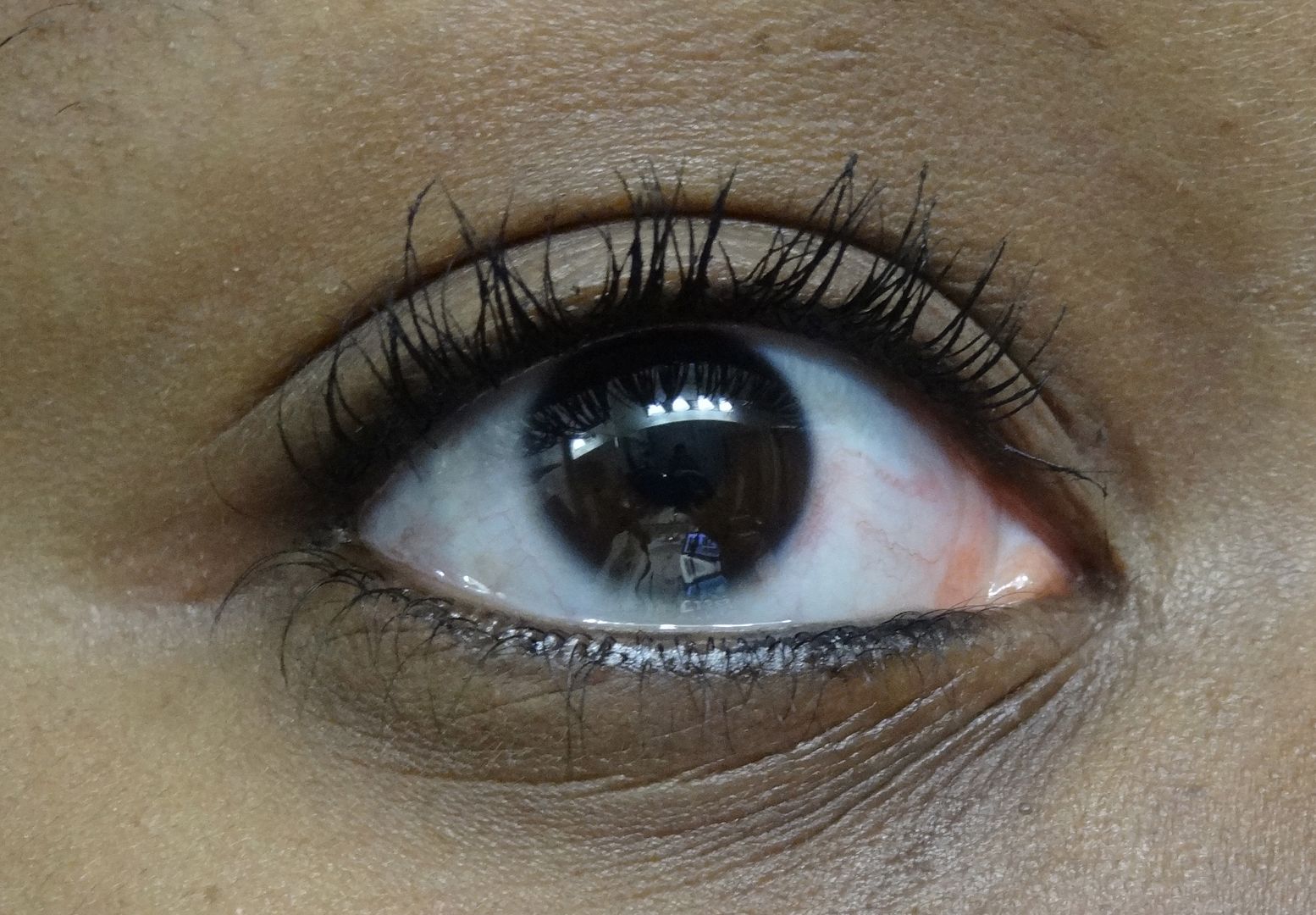 Do I recommend it?: Nope. If you've got a volume mascara that you already like, stick with that. Or, if you really want to try it, catch it when it's on sale.
Have you tried any of the mascaras in the Accelerator line? What do you think about 'em?