Welcome to another post of Amor de Lacquer….the series all about nail polish and nail care! Send me your requests, suggestions and ideas to Brittany@ClumpsOfMascara.com.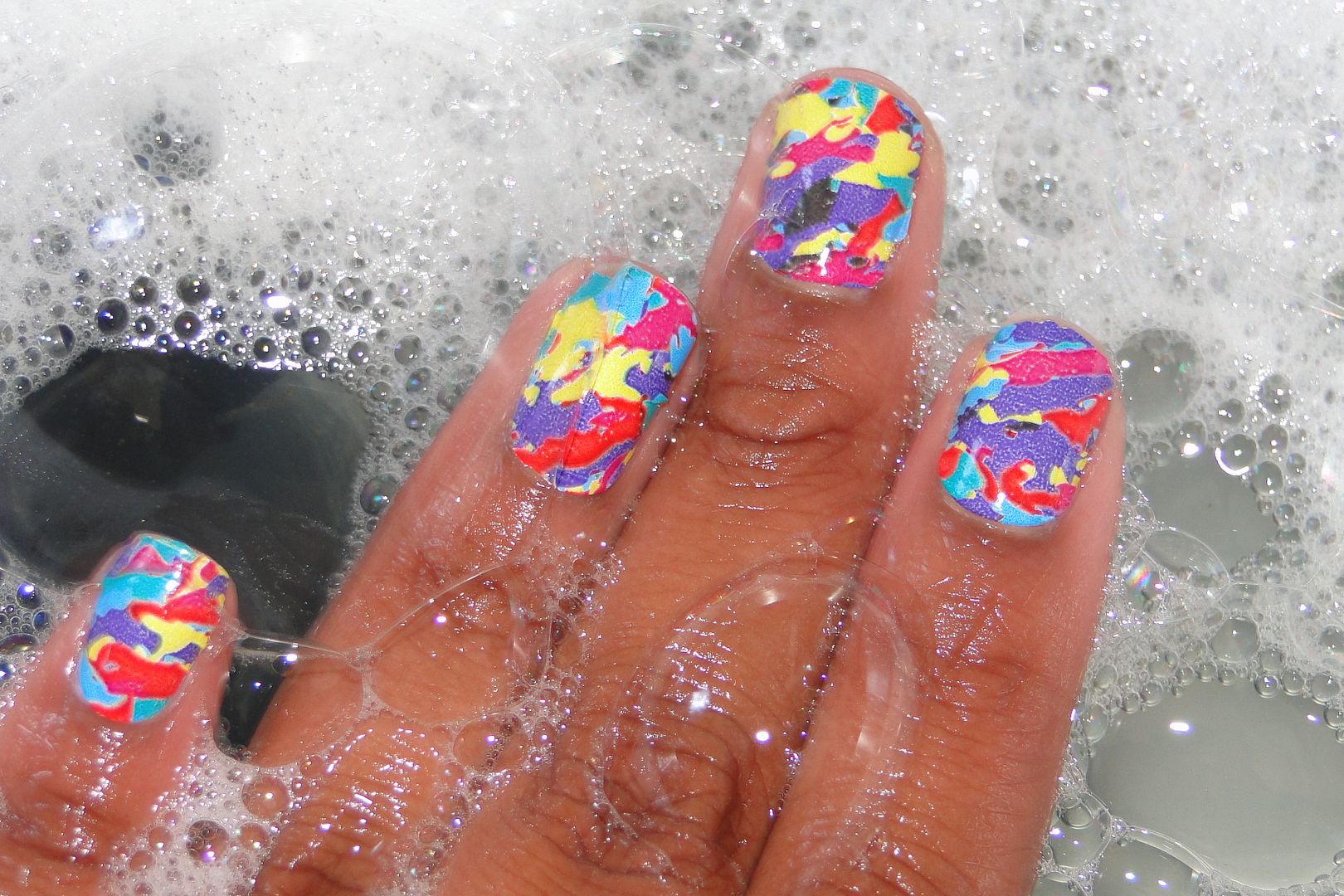 I am 500 years late in reviewing these kids. In fact, I did a complete review of them on my YouTube channel but I wanted to be sure to do a post as well. Simply put, these nail polish strips have really surprised me. They do have their up's and down's but considering how many funky designs they come in and how easy they are to apply ,the up's are WAAAAY up there. Hit the jump for more.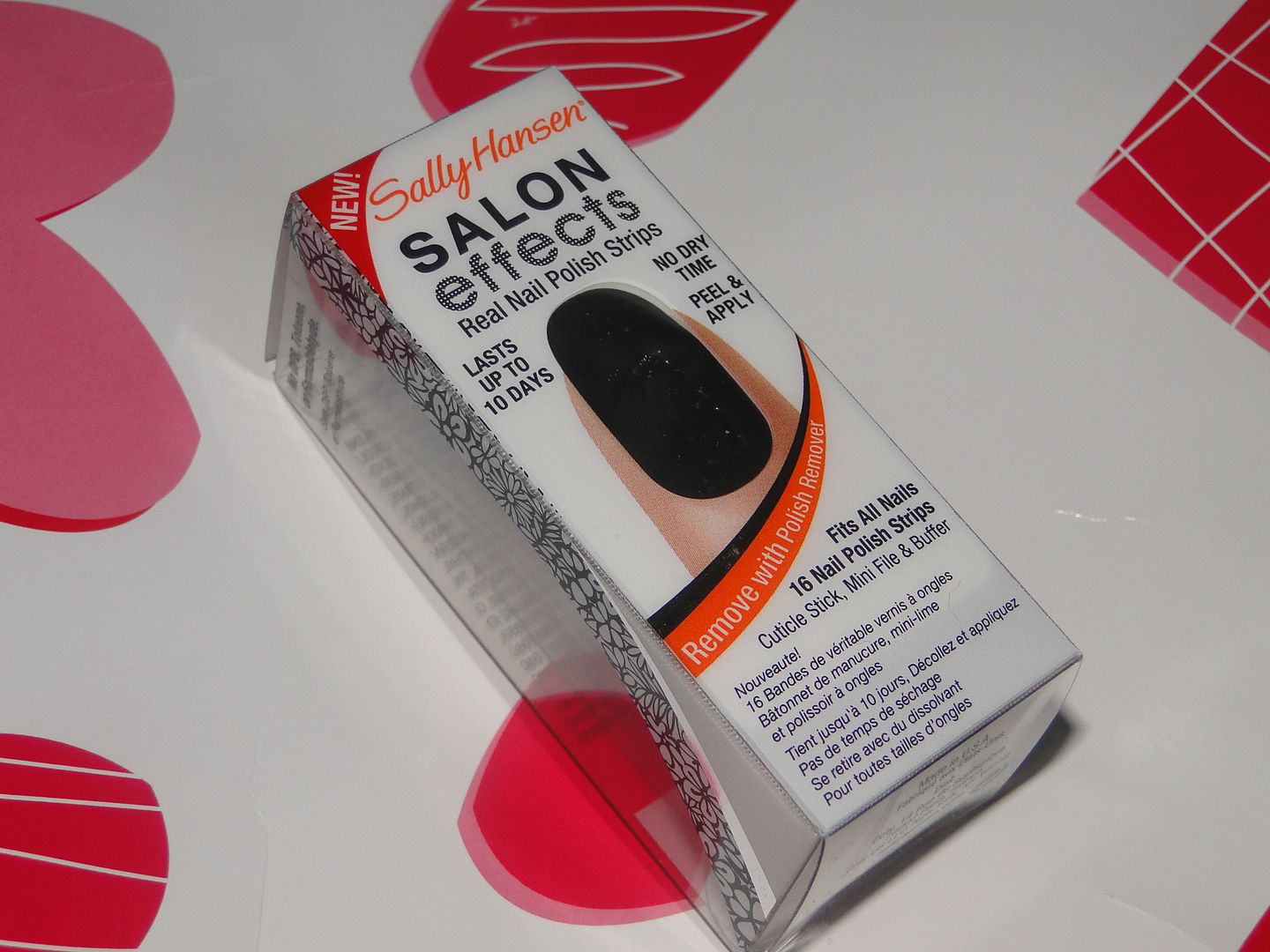 These kids retail for $9.99 for a box of 16 nail strips. No, I can not explain why they only provided 16 strips. It seems to me that they should have just given us 4 more. But 16 it is. To off set this a bit, you can purchase 2 boxes and have enough for at least 3 manicures. That is, of course, if you can find all of the strips to fit your nails.
Aside from the strips…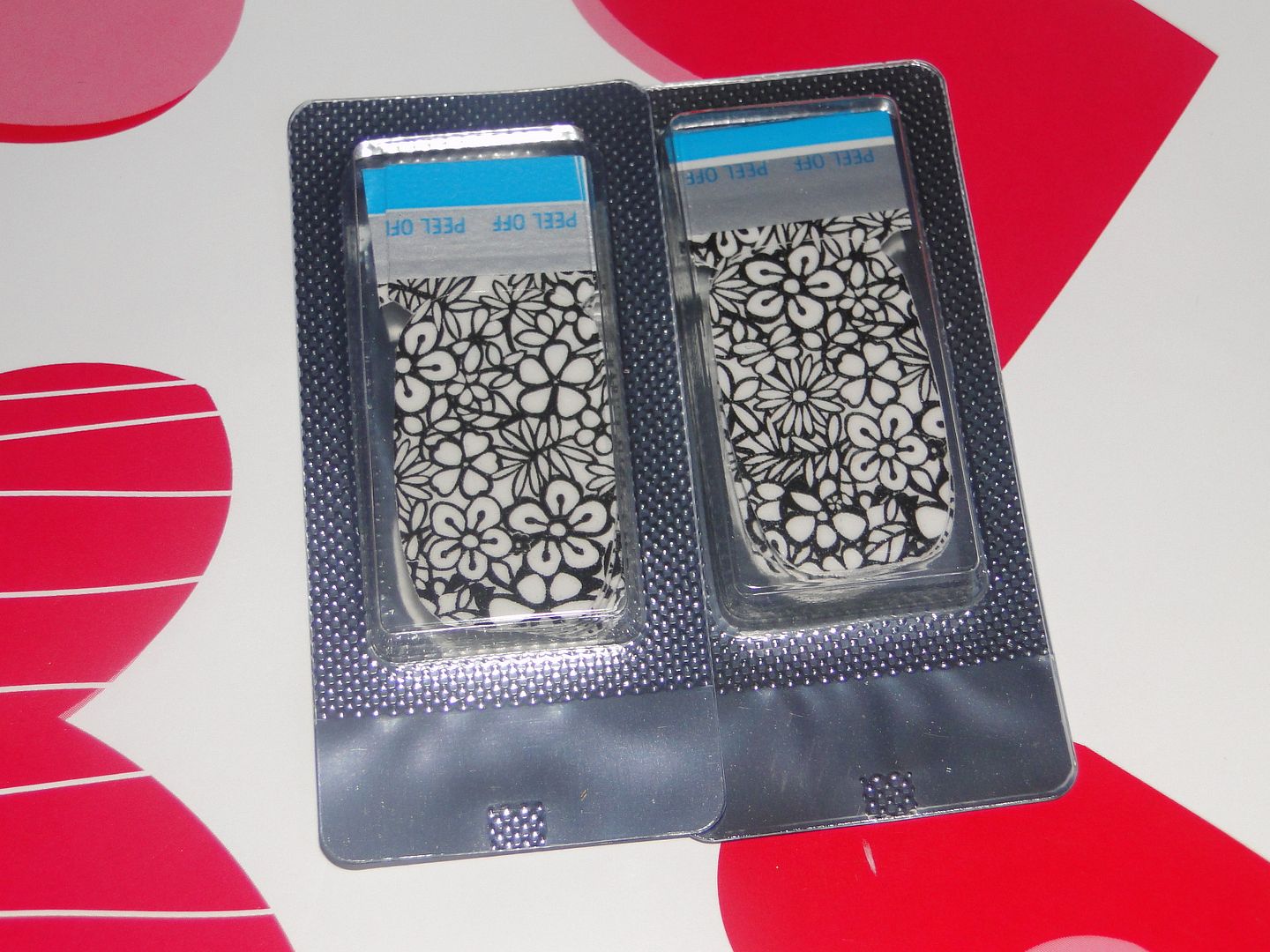 you also get a cuticle pusher-down thingie and buffer.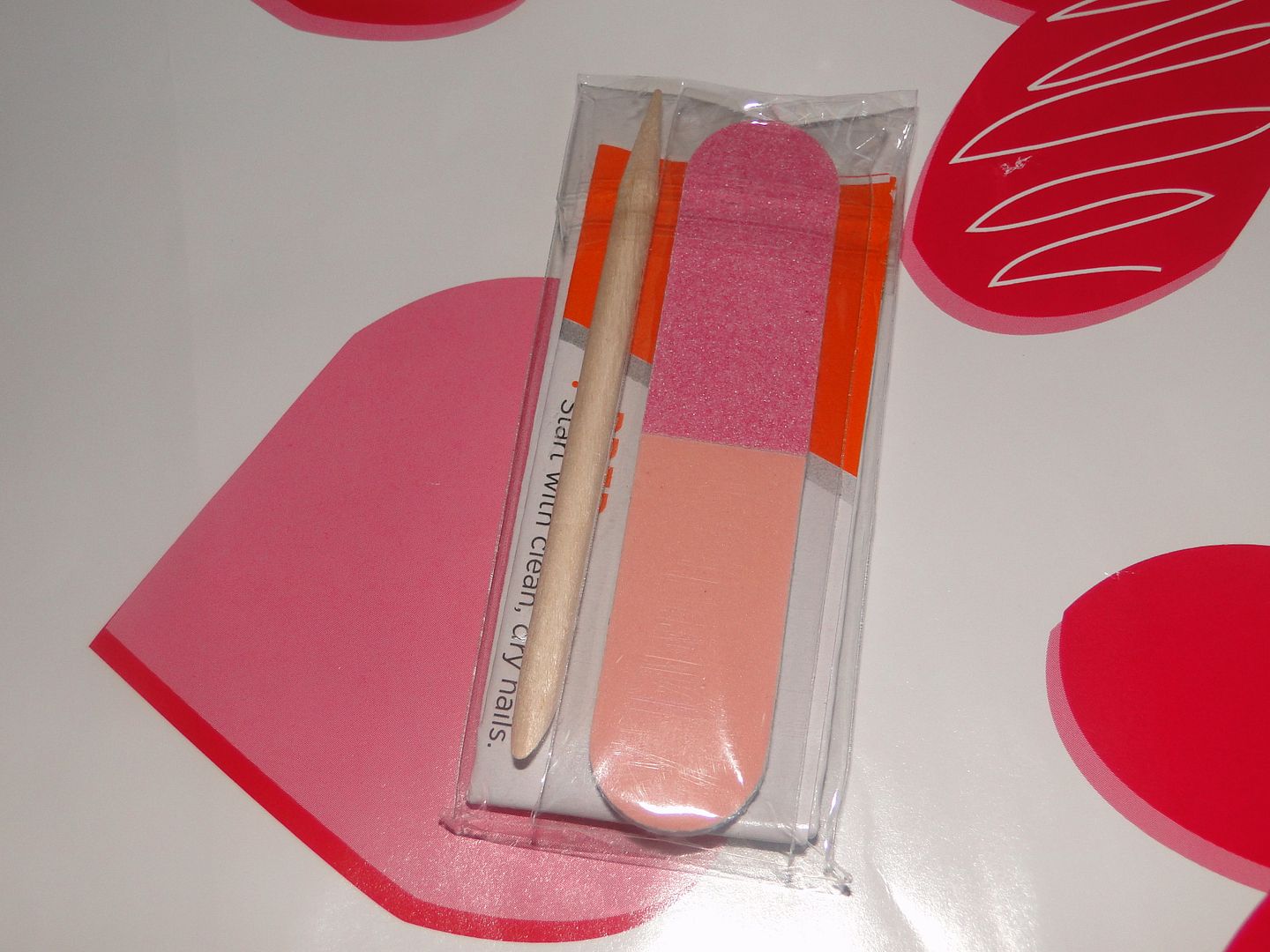 And of course, instructions…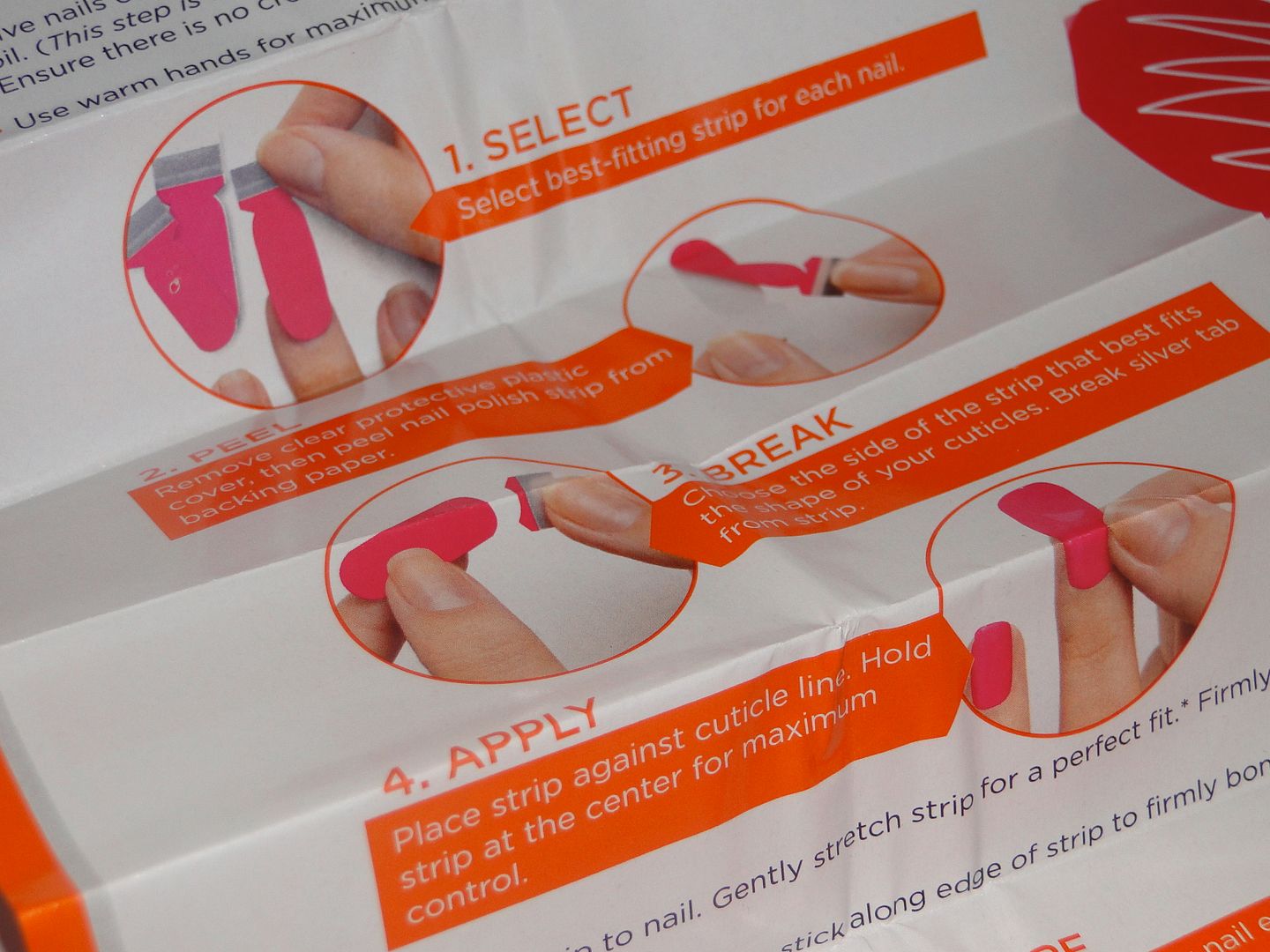 I highly recommend reading the instructions. Even if you've used another brand of nail strips, every brand is different and you don't want to make a mistake on account of your not reading the instructions. Not that I know that from experience. 😉
The trickiest thing for me was finding the right nail sizes. My nail beds are both wide and long and I had a tough time finding perfect fits for all 10 nails. In the end, I got close enough to where you couldn't really notice if the strips were wide enough. See…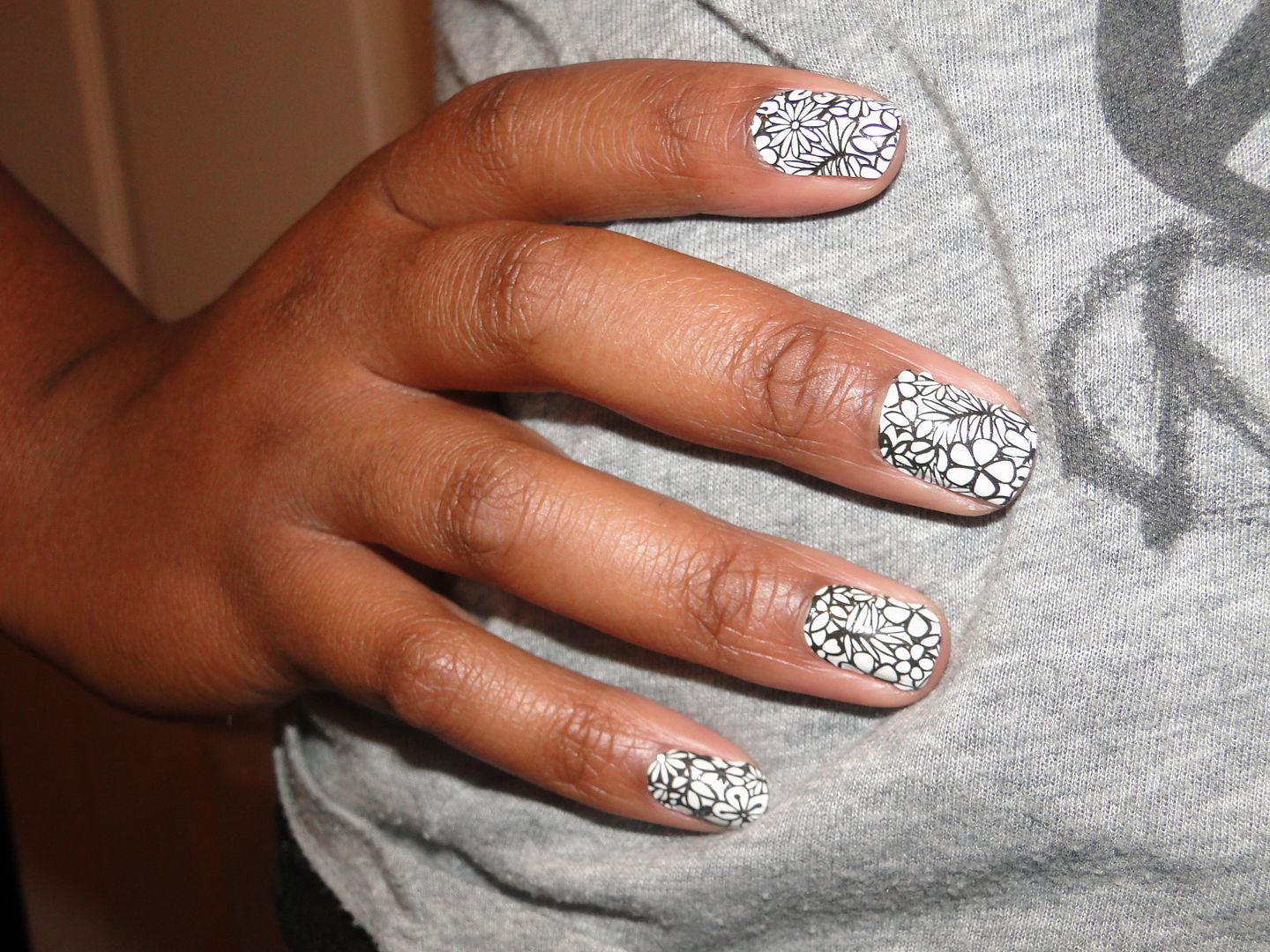 As far as wear time, I could get a good 3-5 days wear out of 'em. I haven't tried it yet but many readers recommended that I put a top coat on top of them. Which makes a lot of sense. As with traditional nail polish, your lifestyle determines how well it will hold up.  I do know one thing though, after applying, wait a few hours before taking a shower or a bath. Not doing so will result in the nail strips coming right off. Uh  yeah…it happened to me. 🙁
Check out my video review to get tips on tricks on applying them. I think they are great alternatives to Minx nails–which can run you up to $40. You can score these anywhere Sally Hansen nail products are sold. That means, Target, Ride Aid, CVS, Walgreens, etc.
Has anyone tried these yet? Whatcha think?