Lately I've been letting my nails breathe a bit. It's a necessity for gals like me who polish her nails at least 5-7 times a week. My poor nails take a beating. Not as bad as they were when I was wearing acrylic and gel nails (never again, yo) but I believe in going nail polish free often so that my nails can continue to be strong.
Of course that period of time really only lasts like 3 days. Ha! I can't help! I love nail polish. Usually when I come off of a nail polish detox, I like start off with softer shades. You know…instead of jumping into the crazy bright neons and glitters. Sally Hansen's Smooth and Perfect Color Care polishes are perfect for this…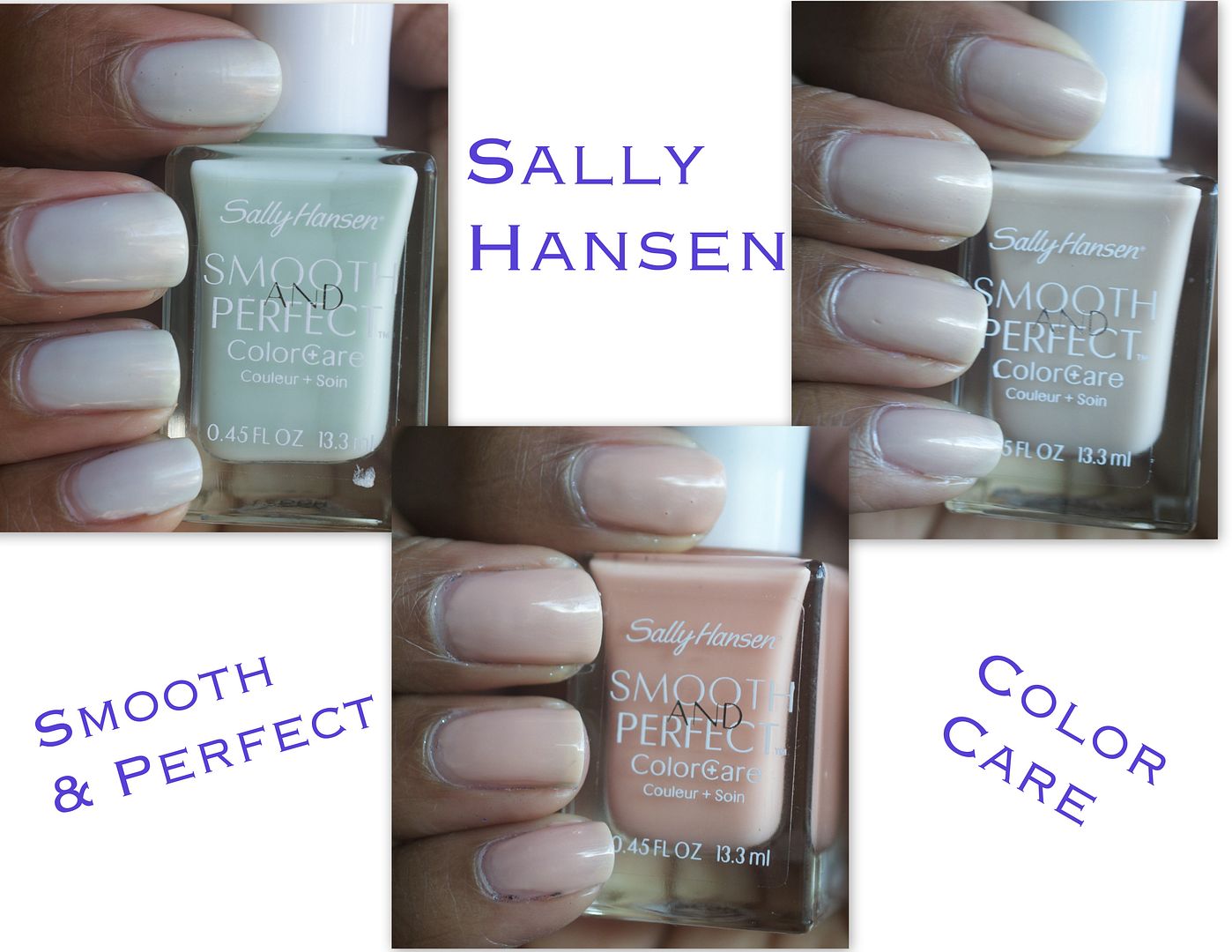 Here's what Sally Hansen says…
"These polishes are designed to hide ridges and imperfections. They have a uniquely breathable formula promotes stronger, healthier looking nails with a patented technology that allows for up to 20% more oxygen to reach the nail. Ridges and imperfections are virtually erased and nails are left looking smooth, shiny and porcelain perfect."
Niiiiice. These shades are all sheer, dainty and perfect for when you want to give your nails a break from all of the hardcore colors and finishes.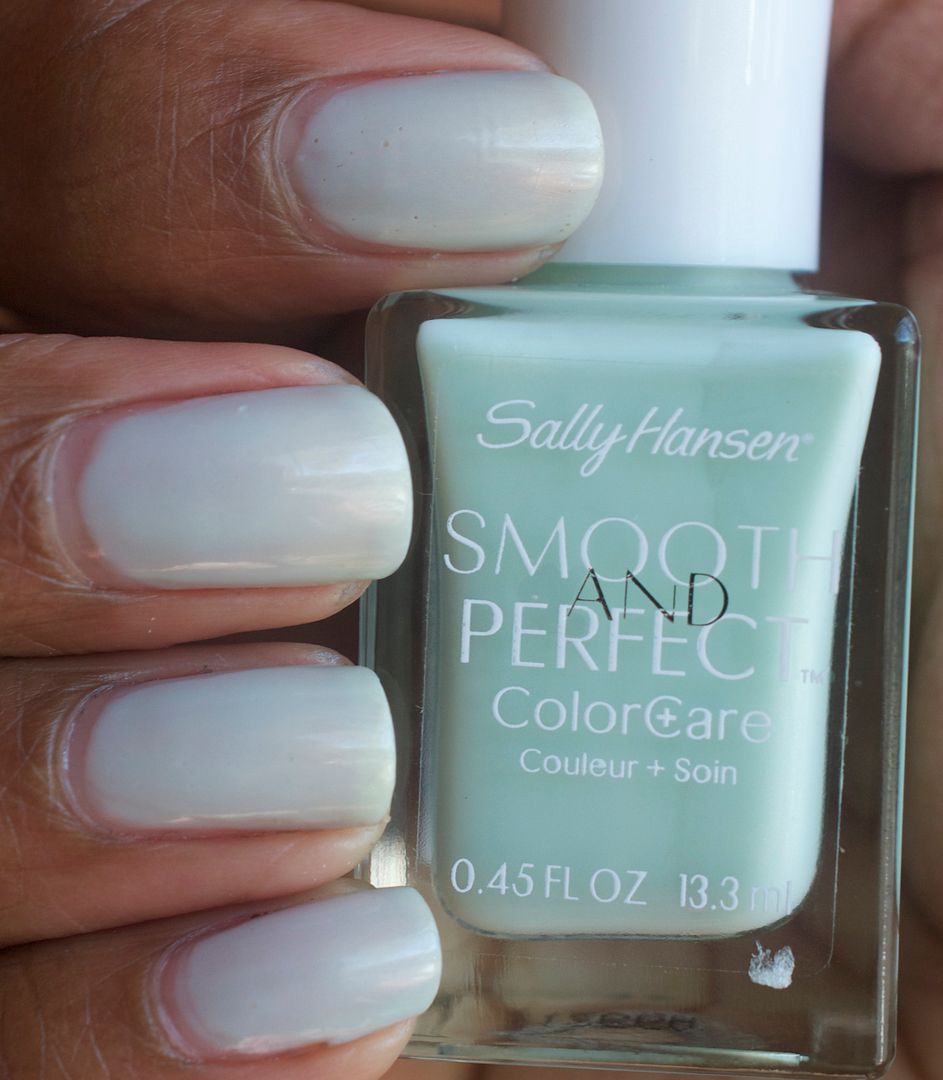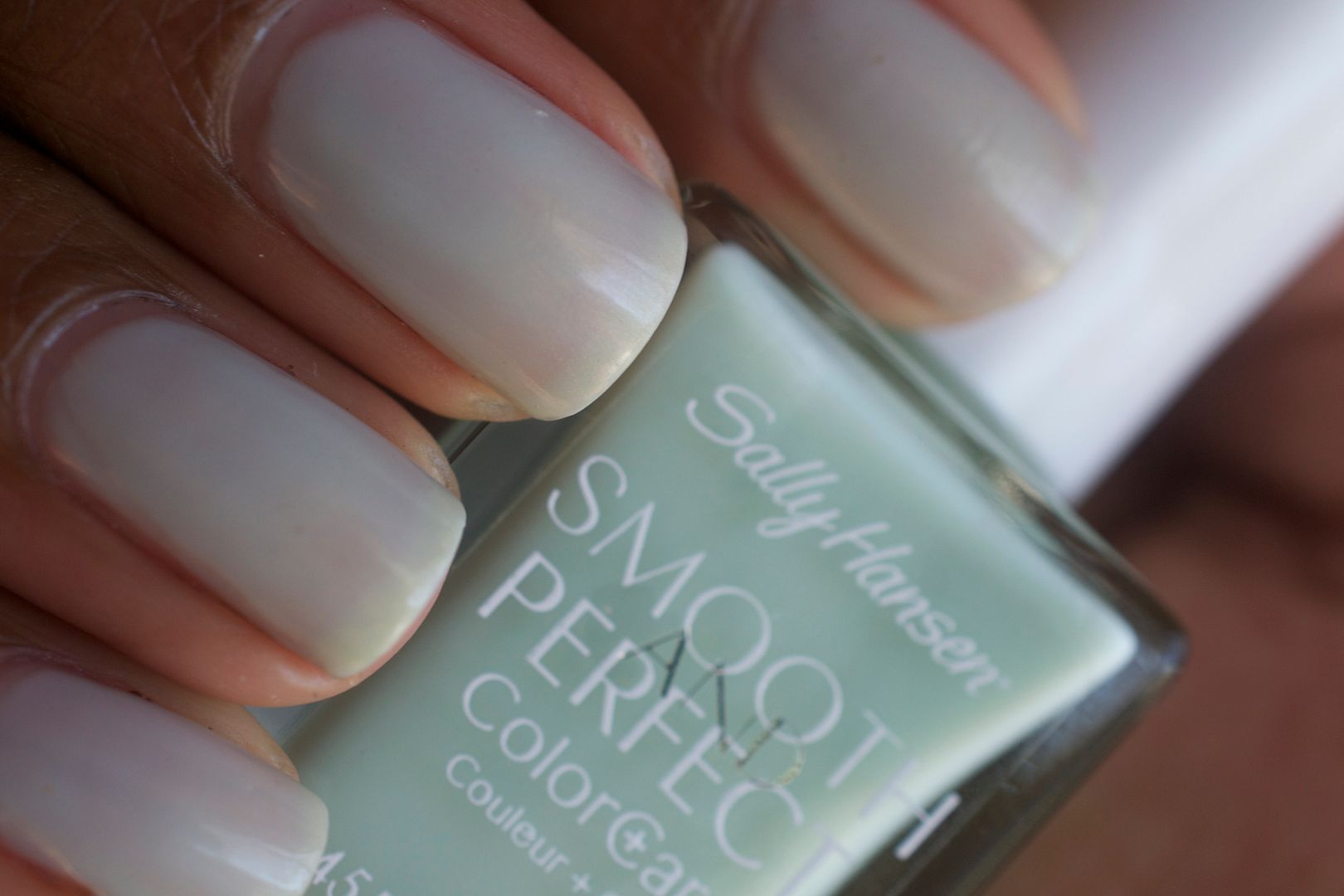 Sea is a light pistachio that I didn't think I'd like but I really do. Aside from being very work-appropriate, this color will also look beautiful with some nail art on top.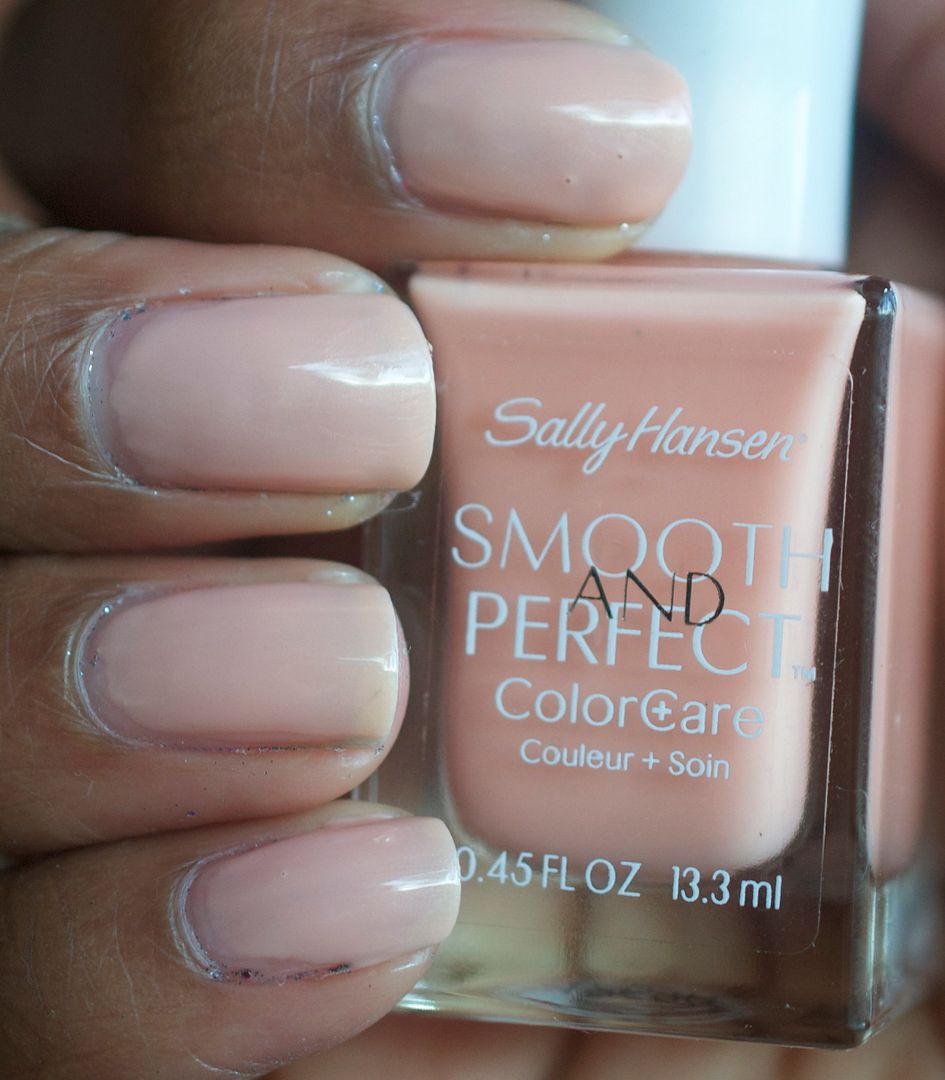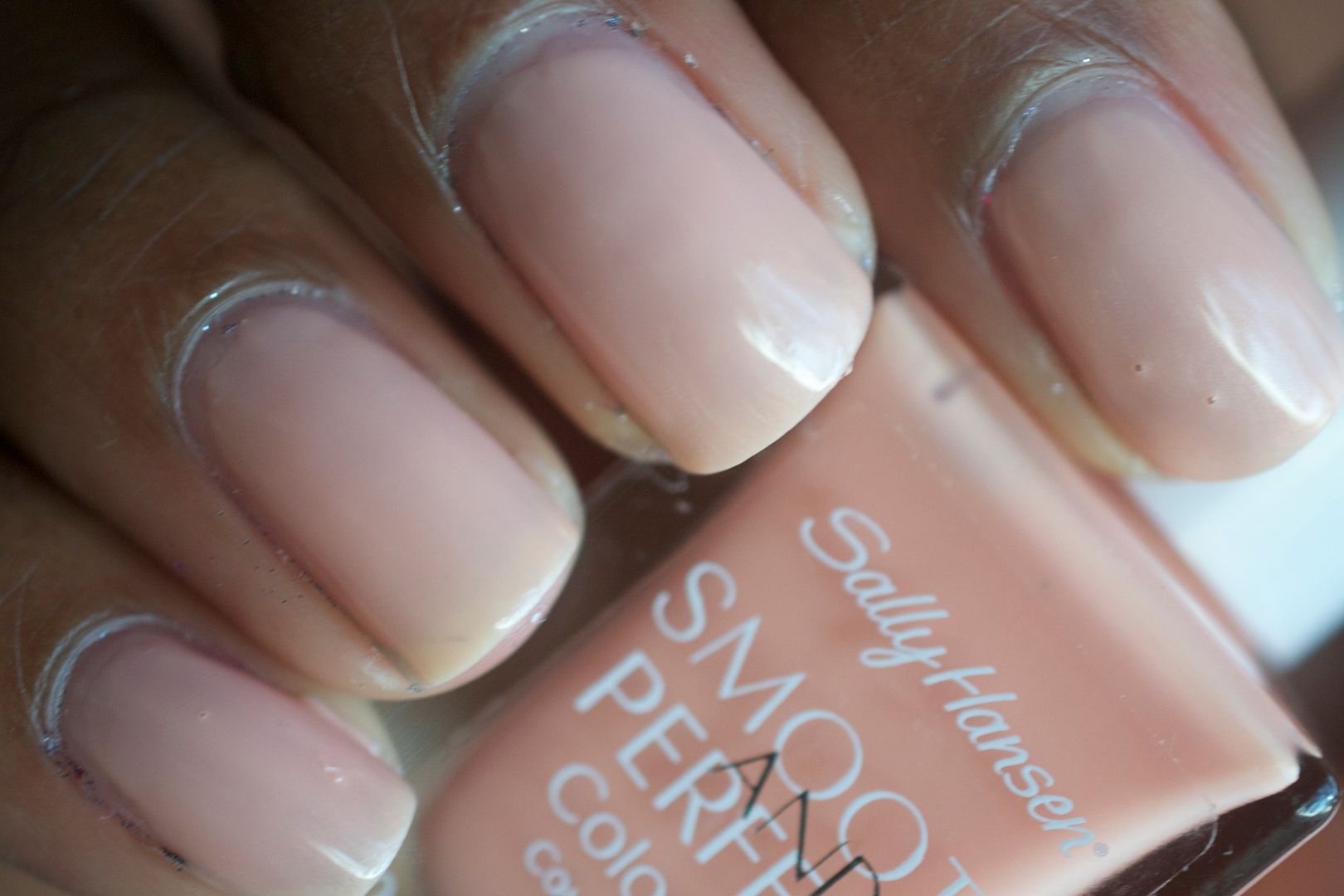 Sorbet is so creamy and wonderful! Please excuse the bubbling on the pointer finger. This faint peach is so refreshing. Plus it reminds me of my paternal Grandma for some reason. 🙂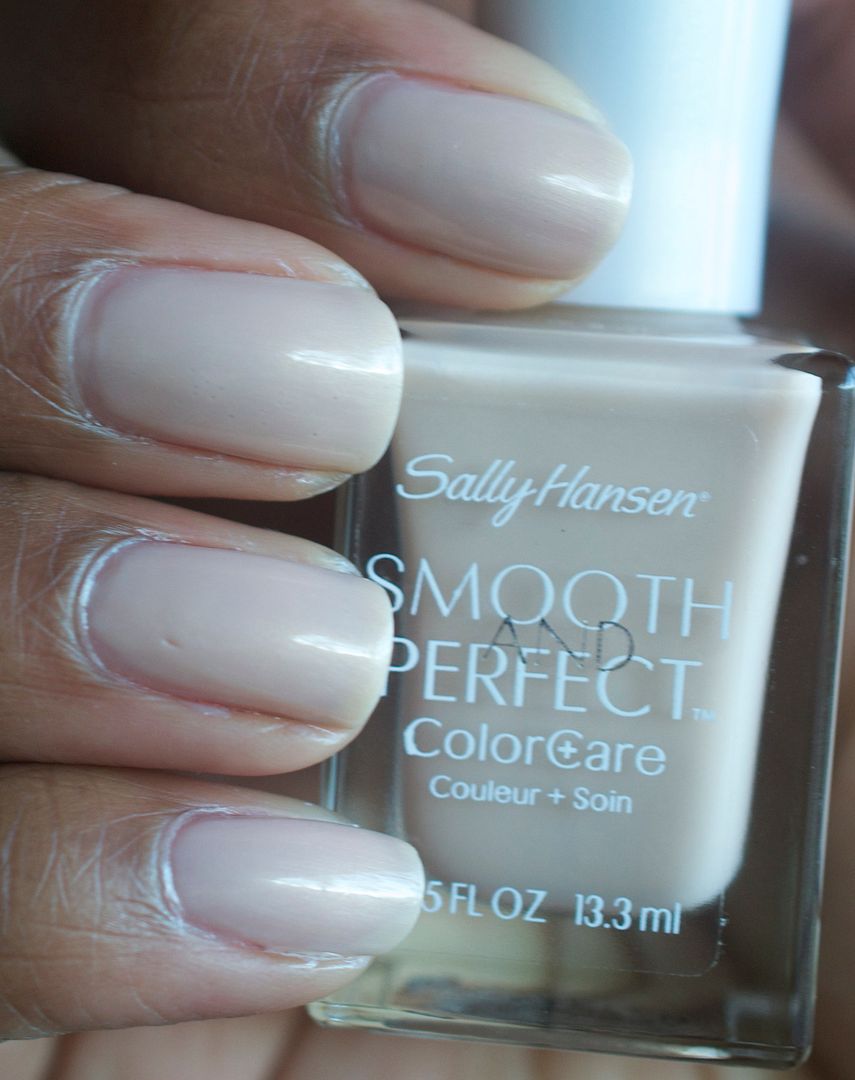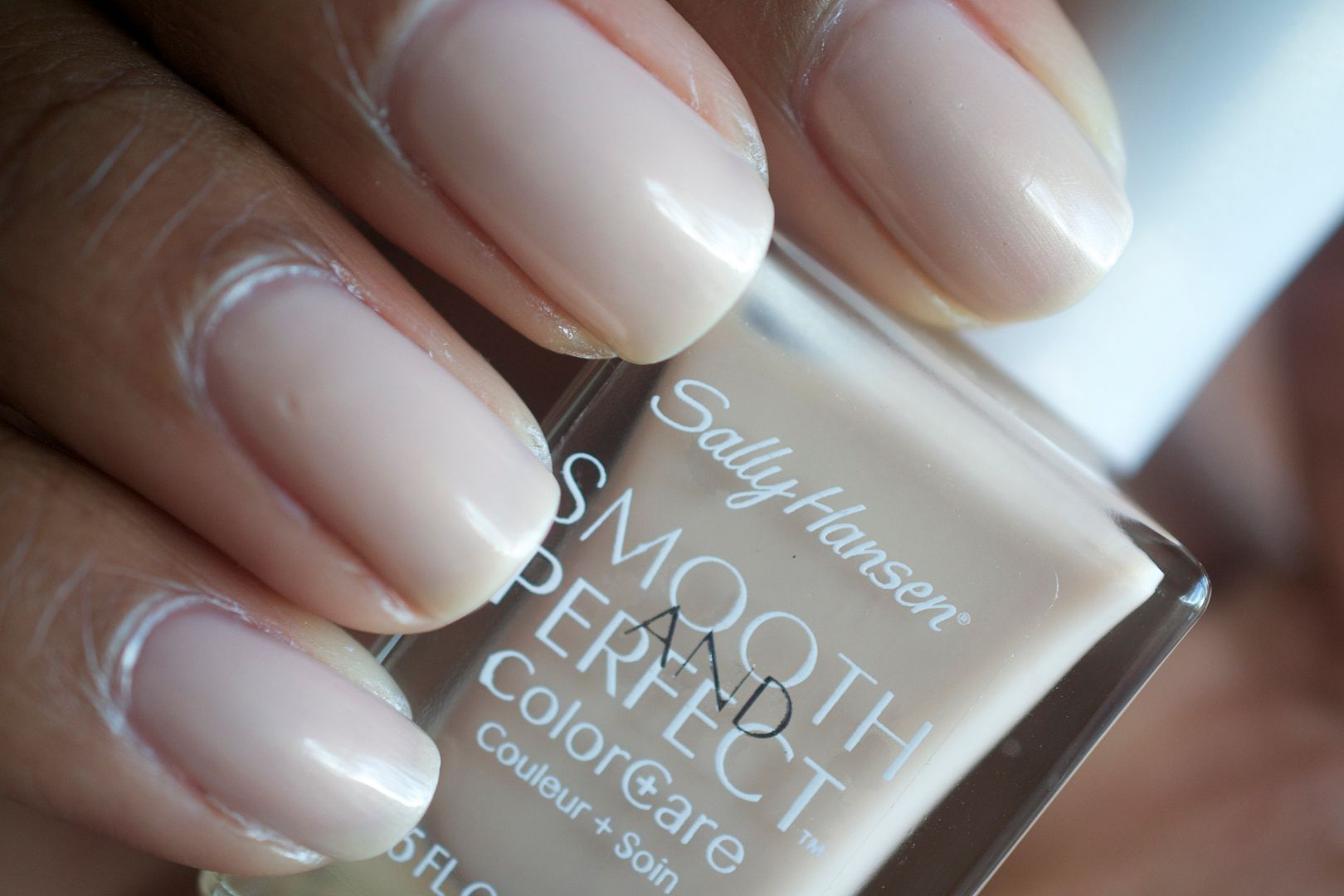 Dune appears to be a beige with just a touch of shimmer in it. The other polishes were creamy but I noticed a few lines of an opal finish in this one.
I used 3 coats for each of these and the best thing about 'em is they aren't streaky! It's almost impossible to find polishes this faint that aren't streaky. Sally Hansen has 5 more polishes similar to these and you can snag 'em at drugstores nationwide for about $5.49. Oh! And you can also get them online at Drugstore.com.
Are you a fan of fairer shades or would you rather go bold or go home?