Remember that post I did where I talked about how much shopping and I don't mix? I also mentioned that while I've never been a fan of shopping, I had such a pleasant experience gettin' my shop on at Sears last week. Through Glam Media, I was presented with the opportunity to use a $75 gift certificate at Sears. This was quite the challenge,  y'all. Not the spending money part. I can do that easily. But I wanted to get the most bang for $75. Well…the most trendy bang. It wasn't easy. But to inspire me, I pretended like I was on an episode of What Not To Wear with Stacy and Clinton. I gave myself an hour and got to it.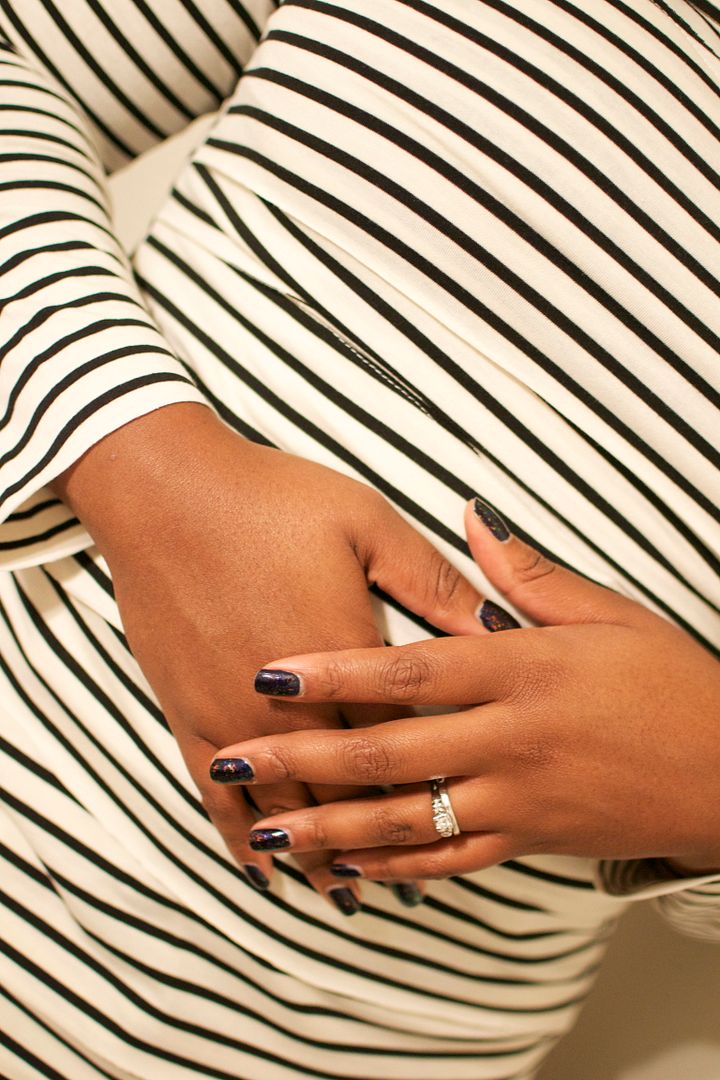 Oh and uh….an hour in the mall is like an eternity to me. For serious.
I believe in shopping for outfits. I mean, yeah…snagging 2 shirts is good but I'd rather have those 2 shirts and a skirt or pants to wear with them. I kept that in mind and managed to score a cardigan, shirt, 1 blouse, a pair of jeans, a nail polish and earrings. All under $75. I was so proud of myself. I even tried everything on. My best best "Splurge vs Steal" look of the season? This bit.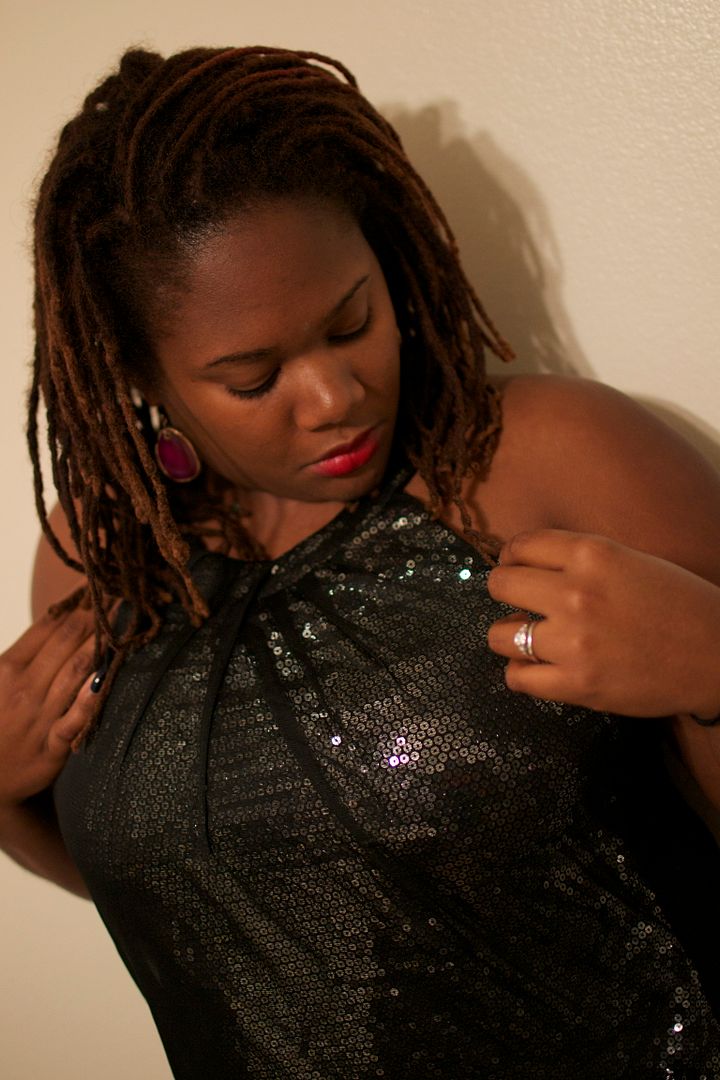 I scored this sequin top for $14.99. Spotted some funky earrings and couldn't leave those behind.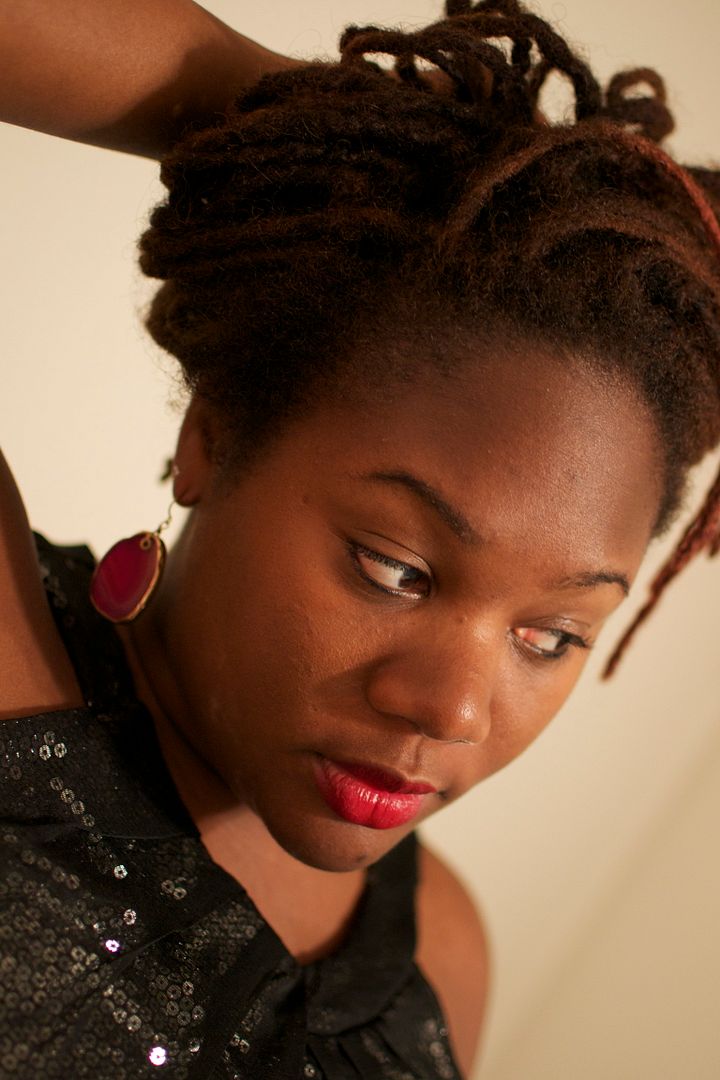 The jeans? I got these Ralph Lauren ones for $19.99.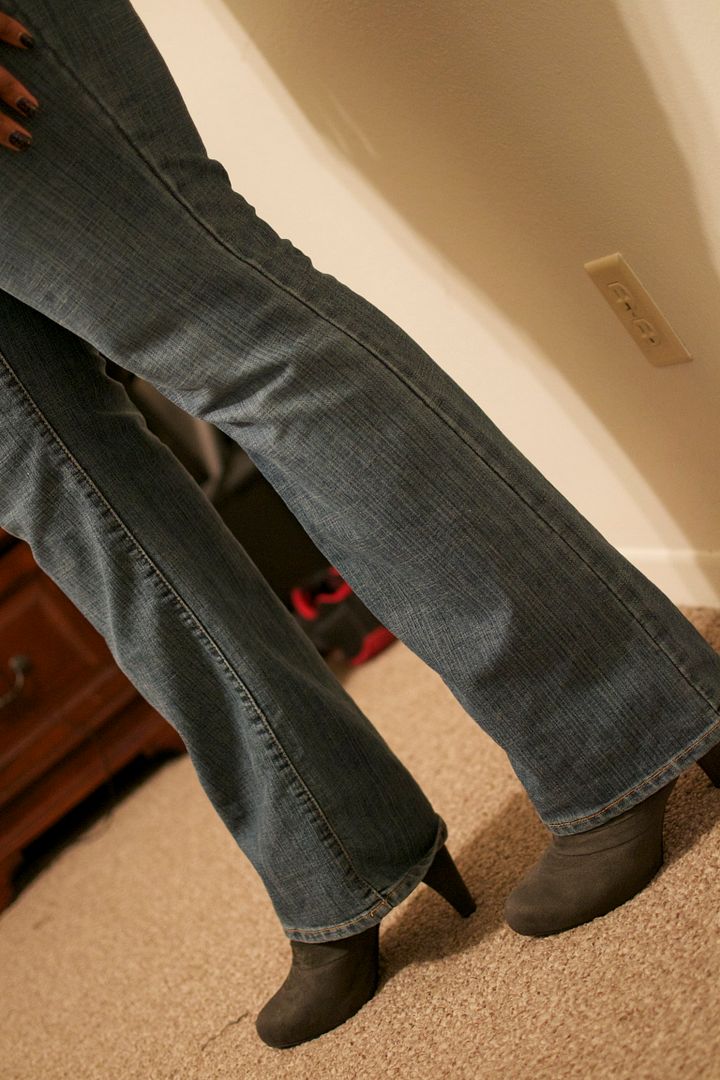 And excuse me, but why didn't y'all tell me how awesome the brand Apostrophe was? The fashion angels up above were obviously on my side that day because most of the line was on sale.
Yeah mon! I guess I'm not as impractical as I thought I was. Even though it took a lot for me not to spend every dime over here….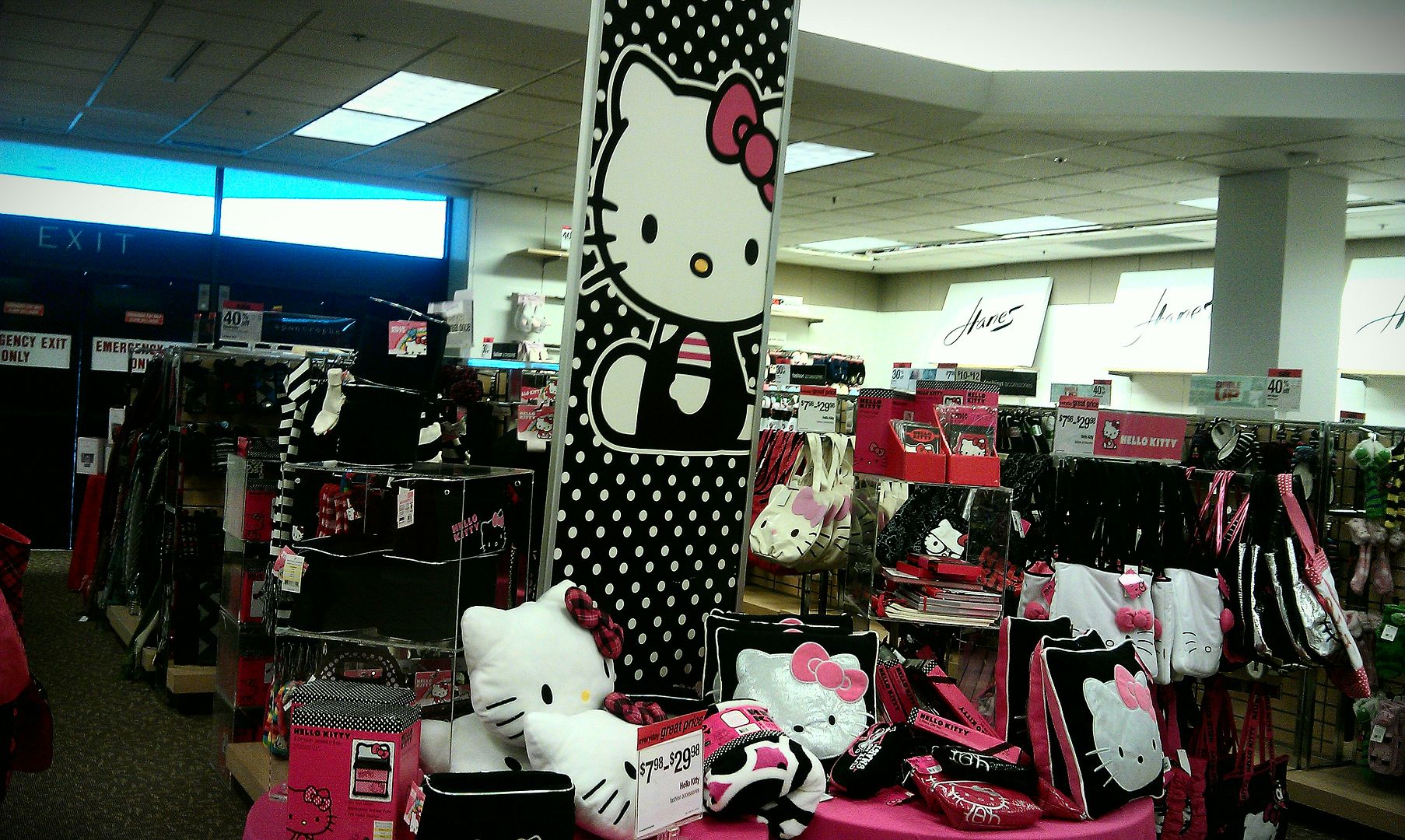 …I still did good. And this winter wear will SO be coming in handy. This Apostrophe cardigan came in at a whooping $12.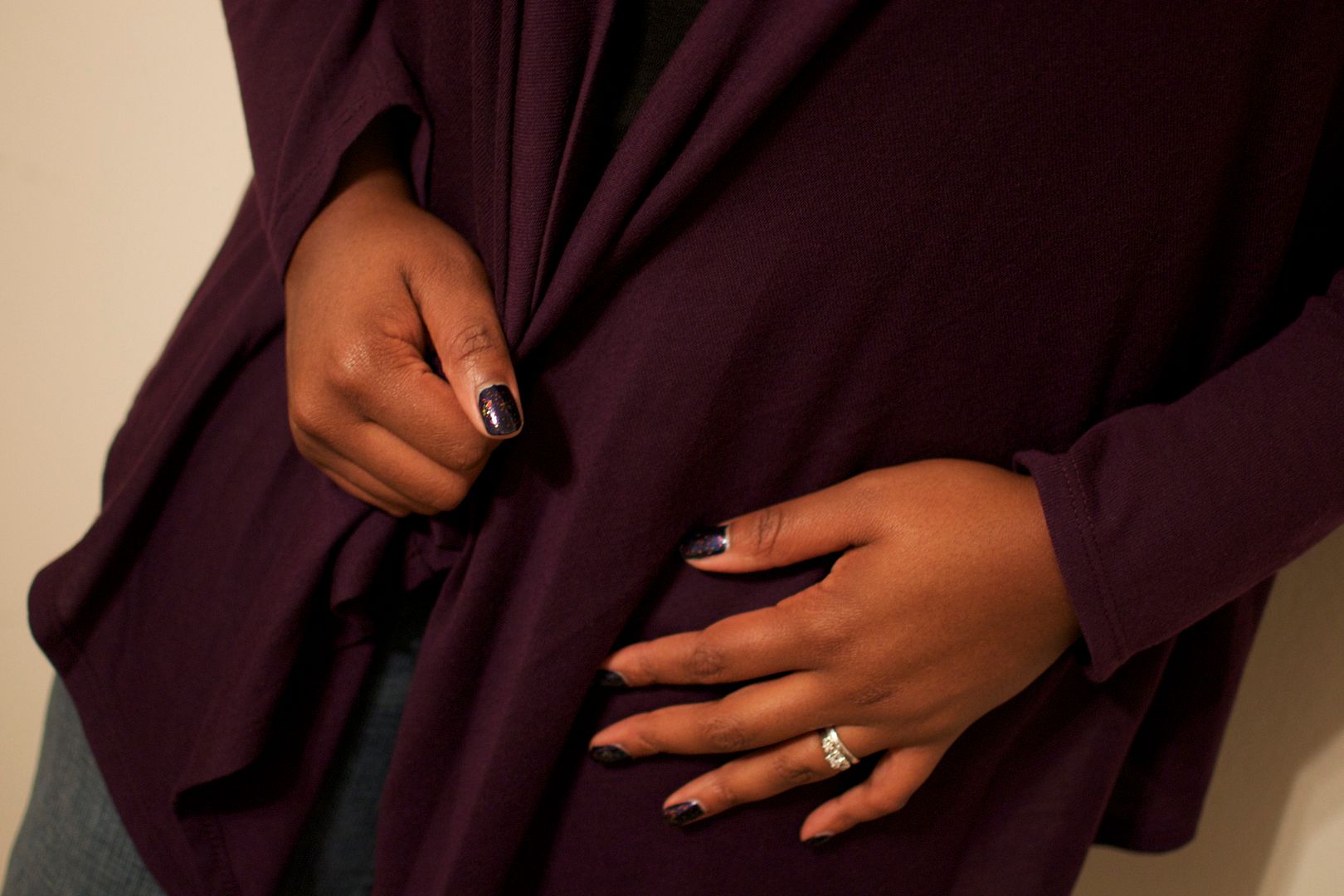 Perfect for boppin' around Maryland this Christmas. As will this striped shirt…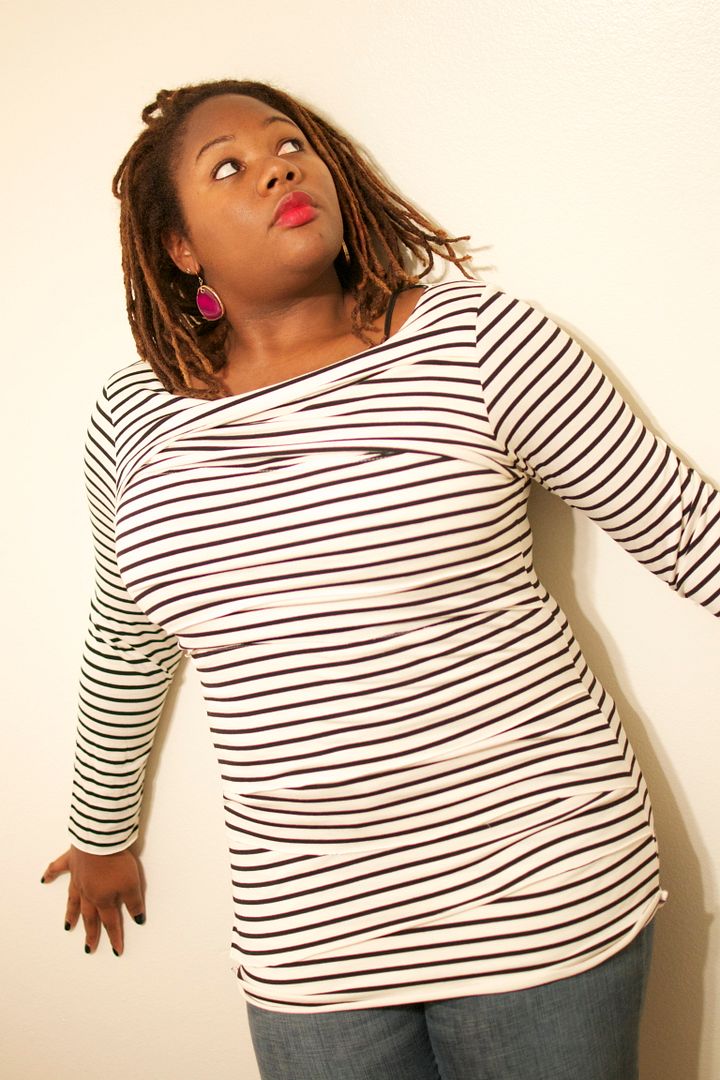 I scored the Sally Hansen polish for $3.62.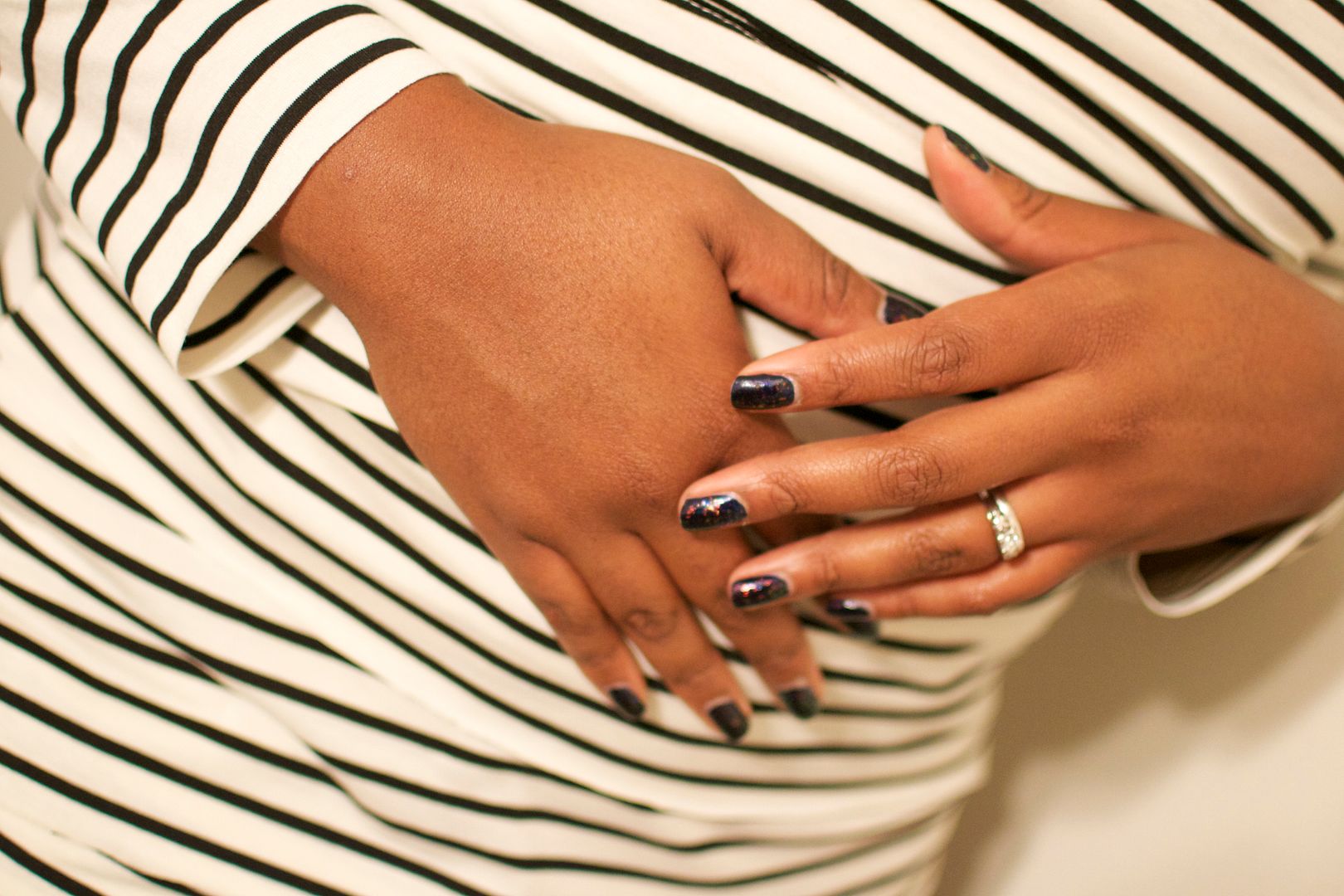 Hey. I never said I was a model. Ha! So let's do the calculations…
-Stone Earrings…$7.99
-Sally Hansen Complete Salon polish…$3.26
-Sequin tank…$14.99
-Ralph Lauren jeans…$19.99
-Tiered knit shirt…$17.99
-Anthropologie cardigan…$12.00
TOTAL before tax: $75.79.
So I went over $0.79. Still some steals. Think I did good?
No monetary compensation was provided by Sears or Glam Media for this post. The opinions expressed herein are those of the author and are not indicative of the opinions or positions of Sears.