Oh wow. It's been forever and I day since I've reviewed a mascara from the Sephora collection. I'm a little ashamed because Sephora has quite a few what look to be pretty groovy mascaras. Buuut, if you've ever been to a Sephora store, you know what it's like to walk in there and be completely distracted by the rows and rows of brands screaming your name and asking to be purchased. So, I don't mean to step over the Sephora collection goodies, but hey *shrugs* it happens. I was super excited to get my hands on this mascara and with a name like Atomic, I just knew it would give me the volumized lashes that I was looking for!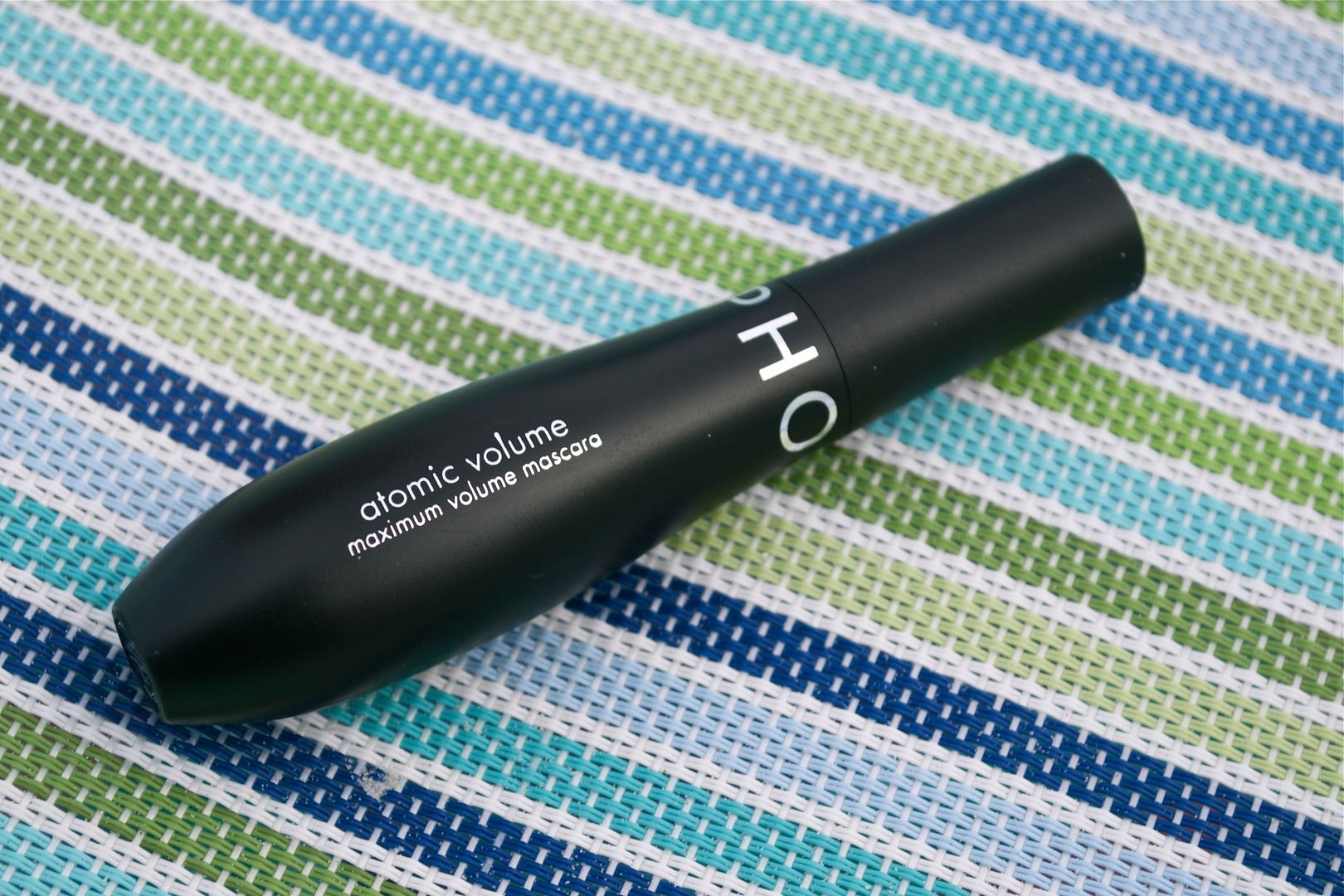 Price: $15 from Sephora and Sephora.com
Packaging (brush wand): 4 out of 5
Overall: 3 out of 5
What It Claims: Sephora Brand Atomic Volume Mascara – Ultra Black blows all other mascaras away. The dramatically dark color formula conditions lashes, keeping them pretty, healthy, and seriously stunning.
 (source)
The Truth: I don't know if it's all atomic-like, but it's not bad.
What I Loved About It: The wand was a cinch to use. It really got through those lashes.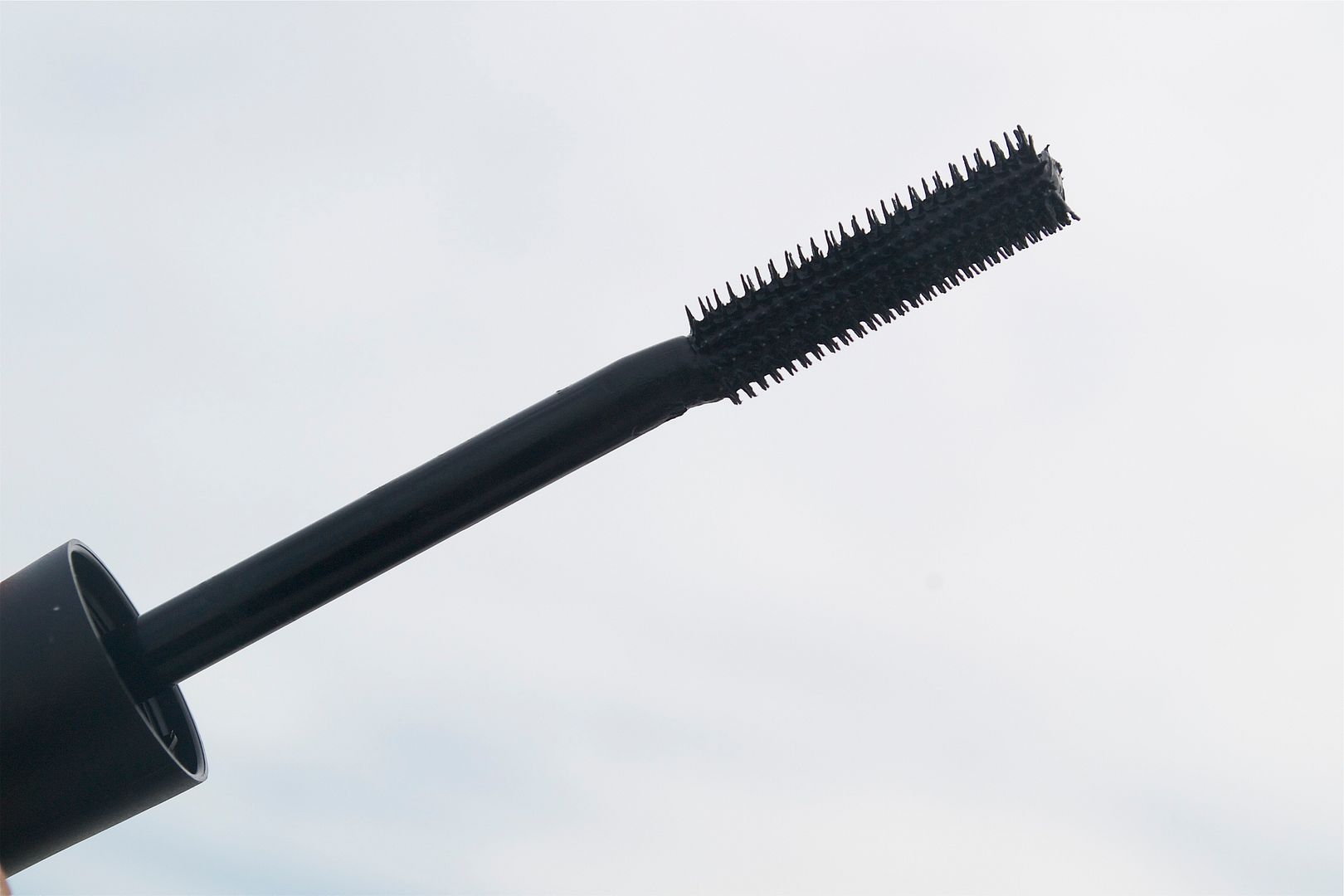 What I Didn't Like: It left my lashes really really hard.
Overall: Here's my belief about Sephora brand products. In order for us consumers to be swayed away from the glitter and glitz that are other brands in Sephora, Sephora's products have to be impeccable. I know, I know…it seems a little unfair, but such is the world of beauty. Sephora collection brand products have to compete with so many different brands and I reckon that is anything but easy. That said, I kinda wish the packaging of the mascara was a little more unique and out there. It is simple at best, but us die hard mascara lovers can easily fall in love with a mascara having not even tried it yet if the packaging is all that and more. So while the packaging wasn't there, the wand's performance was. You can't go wrong with a wand like this. It does a phenomenal job at catching and lengthening those super small lashes. If you've got curly lashes that hate to be straightened out, you will adore this wand. But, on the down side, the wand can be a little tricky when attempting to apply the inner lashes and lower lashes. The tip of the wand doesn't have any bristles so unless you're a mascara applyin' pro, you may struggle with getting those teeny tiny lashes.
Formula-wise, I wasn't insanely impressed with Atomic Volume. I found the formula to be a little too hard. It wasn't as fluid as most mascaras. My mascara had a seal on it so I knew it wasn't previously opened but it gave the same kind of performance of a mascara that had it over-extended its shelf life. Application took a little longer than I liked as I had to struggle to really bring those lashes out. The good news is, applying a second was easier and I was really able to see the volumizing that the mascara did. Still. It wasn't enough to appease the volume monster than lives at the base of my lashes. I wanted more — more — more and Atomic Volume, well, it gave me some at best.
I also found that the mascara left my lashes hard and brittle. This, of course, resulted in flakes if I happened to rub my eyes. So not cool yo.
Oh and weather changes have my eyes a little puffy. Also so not cool. Sorries!
Bare Lashes
Lashes after 2 coats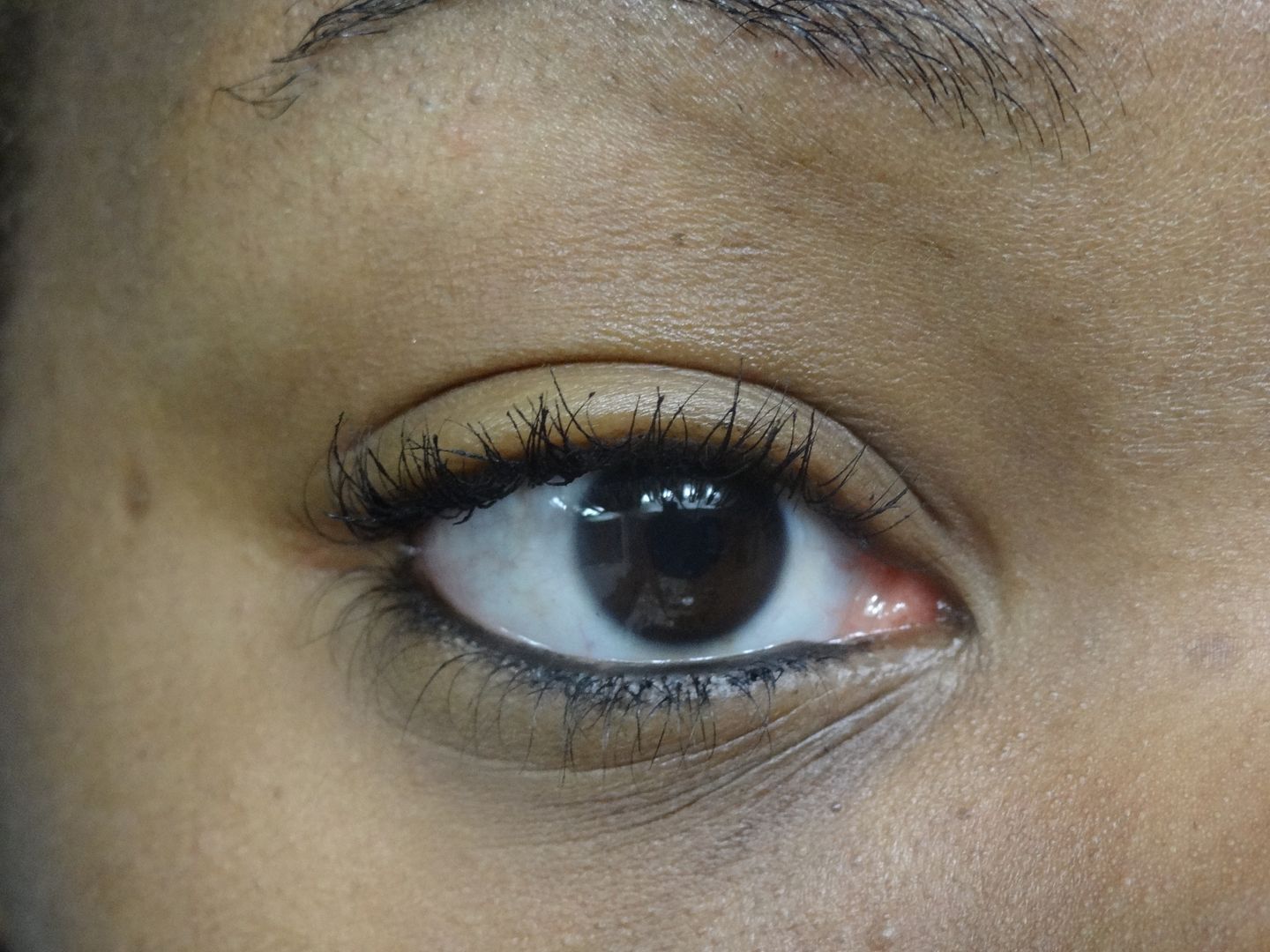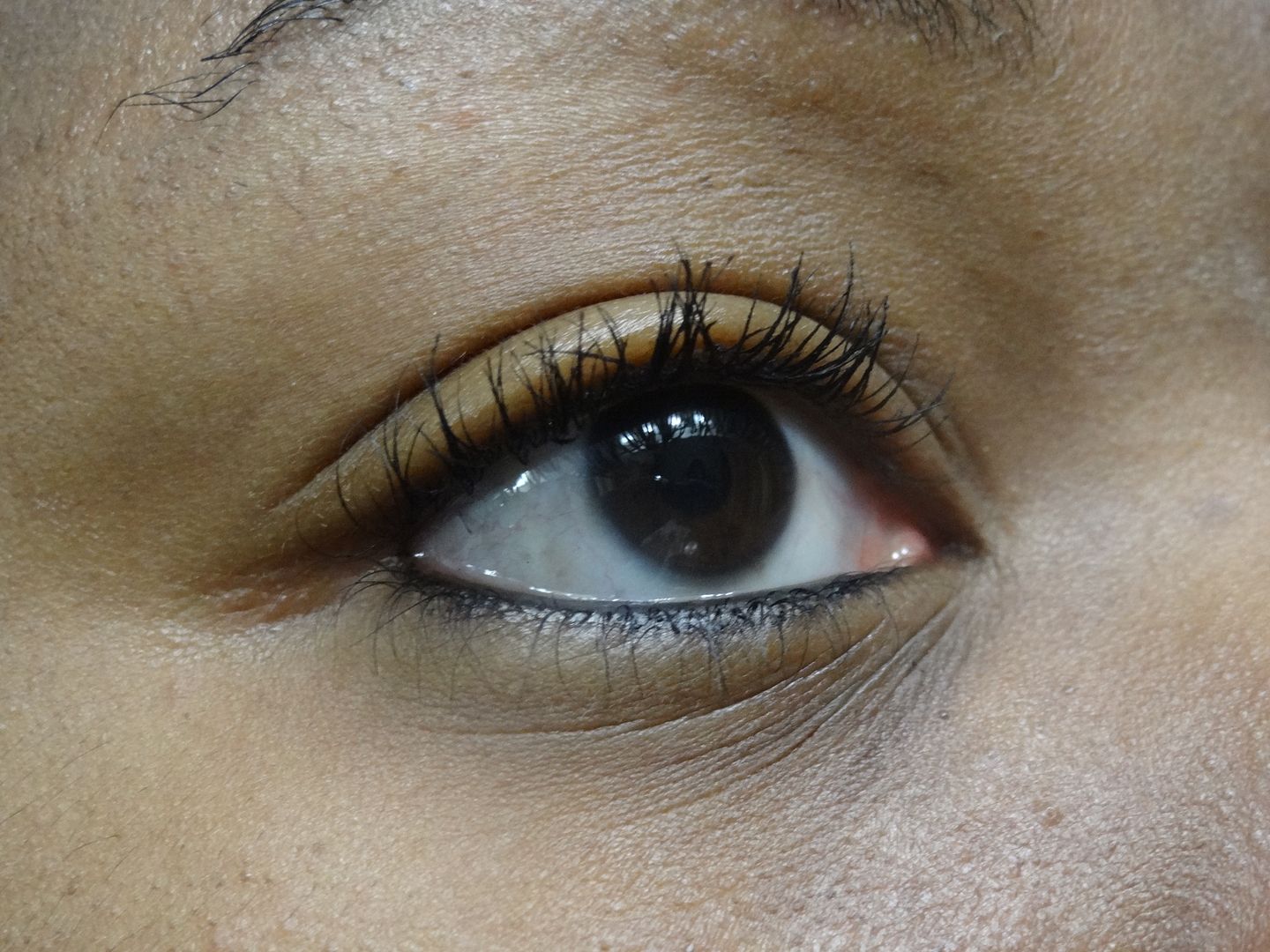 Do I recommend it?: Only if you're just itching to try it. If it's not a mascara that you've never considered buying before, you won't miss anything.
I've got another Sephora mascara to review and I'm wishing on a star in hopes that it's better than Atomic Volume. Have you tried any of Sephora's mascaras?