Yes, I am still in love with Shea Moisture. Chances are I will try and do a post on every single one of their products. This is a mission that I will gladly accept because I haven't been this smitten with a skincare line like this in quite a while. Funny thing about their products…they have the longest names ever.
Shea Moisture's Organic African Black Soap Shea Butter Wash.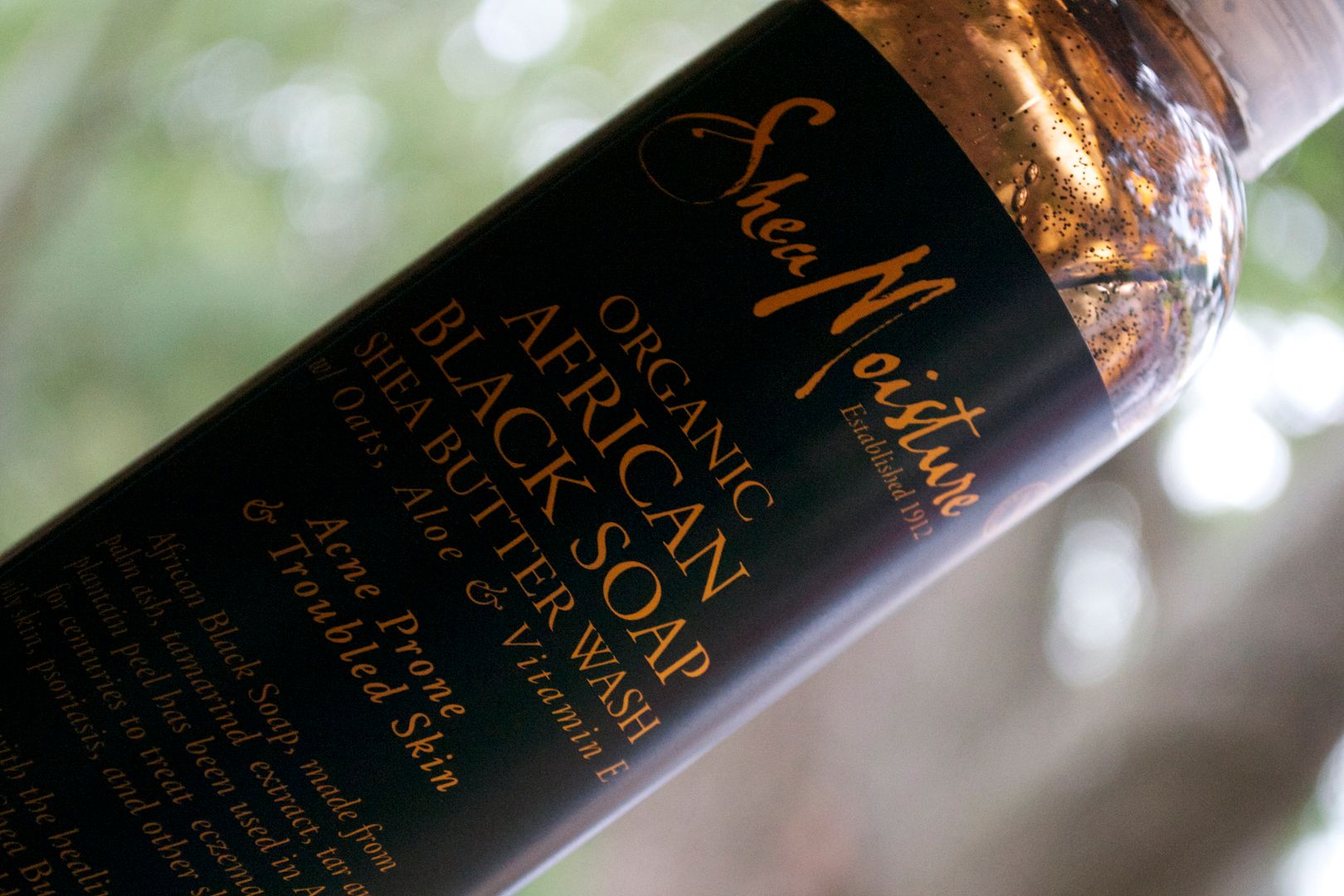 Meanwhile, in 2016….
Am I right? The super long names crack me up. Doesn't mean I love Shea Moisture any less though.
Snagg-able (that's a Clumps word, chyeah!) from Target and Walgreens, the body wash goes for $9.99 for a 13 oz bottle and has a faint yet distinctive smell. By that I mean, it has an earthy scent that is semi-strong while bathing, yet you can still catch a whiff of it hours later. I think it's a great scent for guys and girls. It's the perfect body wash for everyone in the household. In fact, you may have to side-eye your guy for using it. It comes without all of the icky synthetic ingredients too.
It lathers up nicely and has a jelly consistency to it.
I spent a good 5 minutes trying to figure out what those black beads are. Teeny tiny hardened black soap? Maybe. The body wash is targeted for those of us with acne and troubled skin. Uh yeah…that would be me. While I don't suffer from bacne (acne on your back), I do have terrible eczema on my lower back, shoulders and arms. I wasn't looking for this body wash to get rid of it but it's good to know that it didn't exacerbate it. I use it on my face too. Why not? *shrugs*
Yep. Another winner from Shea Moisture! Have y'all tried this yet?