This sponsored post is brought to you by Marshall's via Glam Network and if you know anything about me and shoes, you know that I can only wear "certain" kinds. Okay, yeah – so I'm not stompin' in orthopedic Granny shoes just yet but my flat feet have made it so that I can't be bothered to strut in heels too often. That doesn't stop me from lookin' though. Girl no…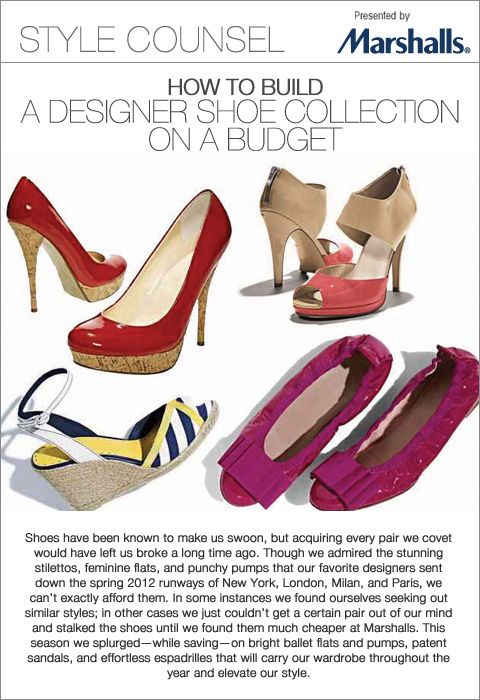 Gotta love how Marshall's has those designer shoes for discounted prices. I copped an adorable pair of summery wedges before Esposo and I went to the Bahamas. And I got 'em for the low loooow. Love it!
Are you a shoe girl?