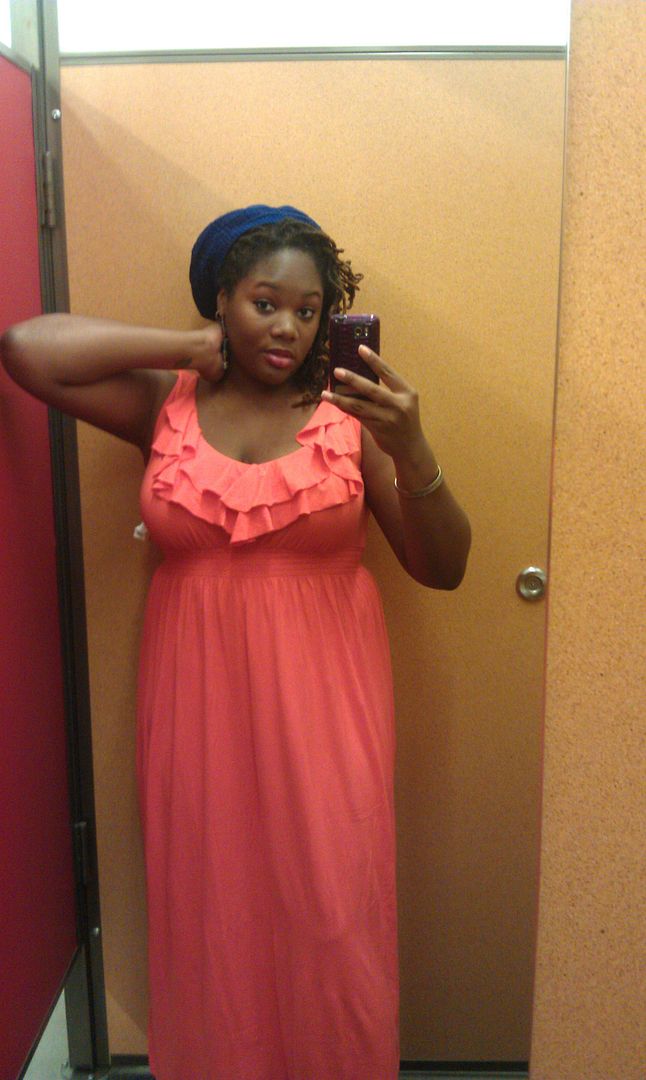 I have a confession, y'all. I'm not a shopper. In fact…I suck at it. The only places I can shop without cringing are beauty stores (obviously), tech stores and book stores. Department stores put me in some kind of trance. And not in a "OMG, I'm so excited I can't even think straight" kind of trance. But in a "OMG, this is so overwhelming. Where do I start?" trance.
I blame Mama Clumps. Really, I do. I remember having to spend hours in department stores with her as a kid. I'd take books with me and sit cross legged outside of fitting rooms waiting for her to say, "I'm done." Going shopping always seemed like a punishment.
Esposo and I are going to Maryland for the holidays and considering it's been a summery winter all season here in Florida, I figured I'd better get us some warmer wear. I went to….the mall.
I know. My sentiments exactly. I go to a mall a good 3-4 times a year if I'm lucky. And even that's pushing it. The good news is, I actually had a pleasant time shopping this go round. I made a list of what I wanted to get, printed off coupons (you know how I do…) and only ventured around the departments I needed to be at.
Okay, I'm lying. I did make my way over to shoes (I REALLY need a pair of comfortable leather boots), purses and jewelry, but come on…even I can't get away from the magnetic force that is boots and Movado watches. Anywhoovers, for the first time EVER, I made it in and out of the mall having spent under budget and WITH the items I came for. That absolutely never happens. Don't get me wrong. I am still far from a shopaholic but this shopping trip was actually…tolerable. Where do you stand when it comes to shopping?
[polldaddy poll=5760735]
P.S. – Anytime any of you trendy gals want to visit me here in Central Florida and show me how to shop, let me know. I know how to paint nails and pick out makeup like a professional but my fashion sense could sooooo use some help.