My name is Brittany and I'm a snacker. I'm not ashamed either. I have long ditched that 3 meals a day philosophy. I eat breakfast, lunch and dinner and have snacks in between. The old me would snack on chips, cookies, Gushers (oh wait…I STILL eat those) or crap that would make me gain 5 lbs in 2.3 hours. But since I try to be a little more conscious about what I stuff my face with, I've been loving almonds. I keep a stash at work.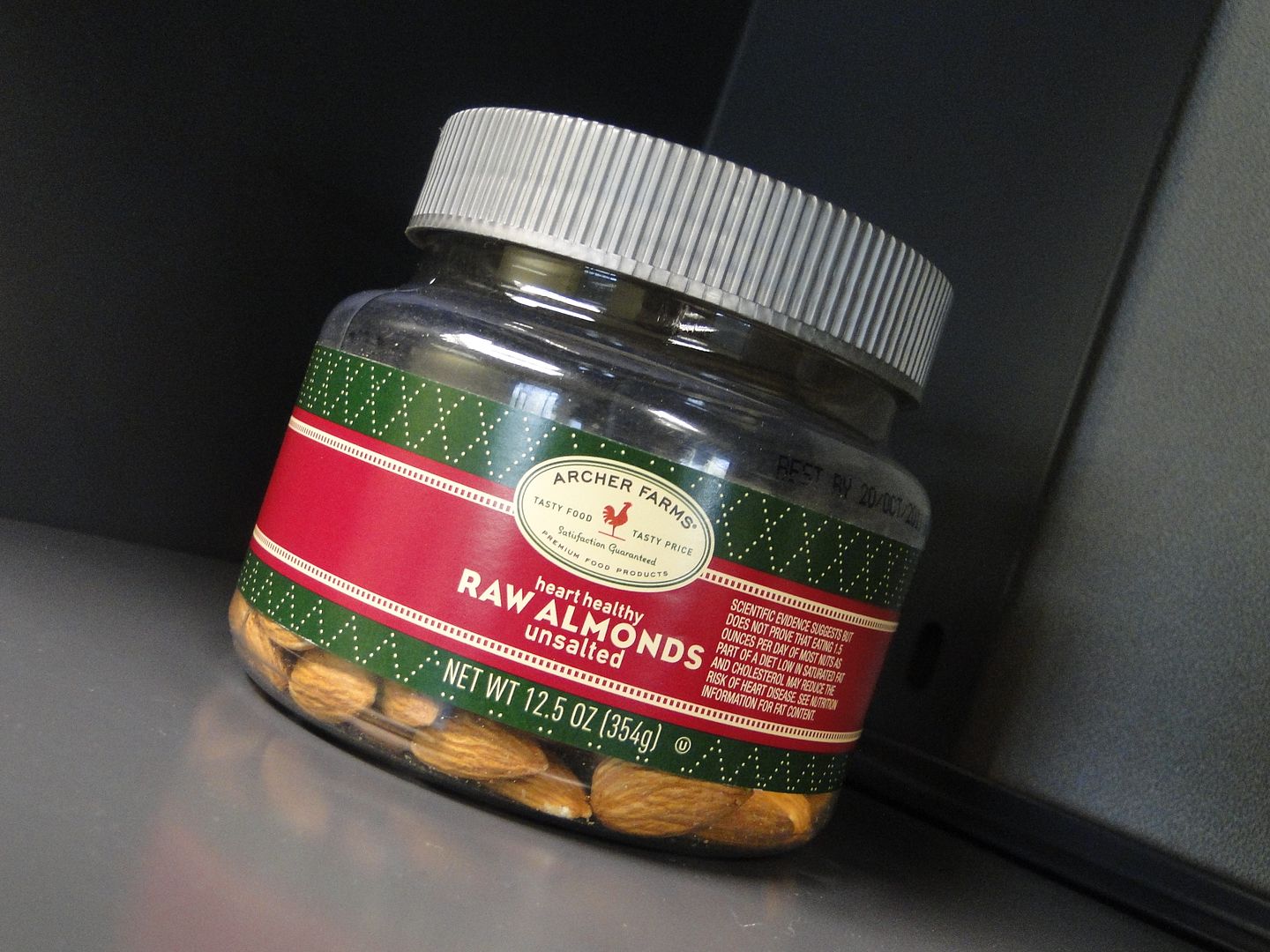 And I keep them in my purse and pull 'em out at the movies, during meetings or snack on 'em at trips to the beach.
Almonds are fantastico. I'd be a mean beauty blogger if I didn't let you know that although almonds are GREAT for you, they tend to be calorie and fat-laden. 1 oz (or 13) raw almonds is equivalent to 14 grams of fat and 160 calories. Yikes is right. As with anything, moderation is the key and I only eat a 6 or so almonds per snack. And if I could thank an almond tree, I would. From almond butter to almond milk to Sweet Almond Oil, it seems like everything extracted from this nut is golden.
Any almond lovers in this house? Or do you prefer another type of nut? Check out this link to find out just how beneficial almonds are.