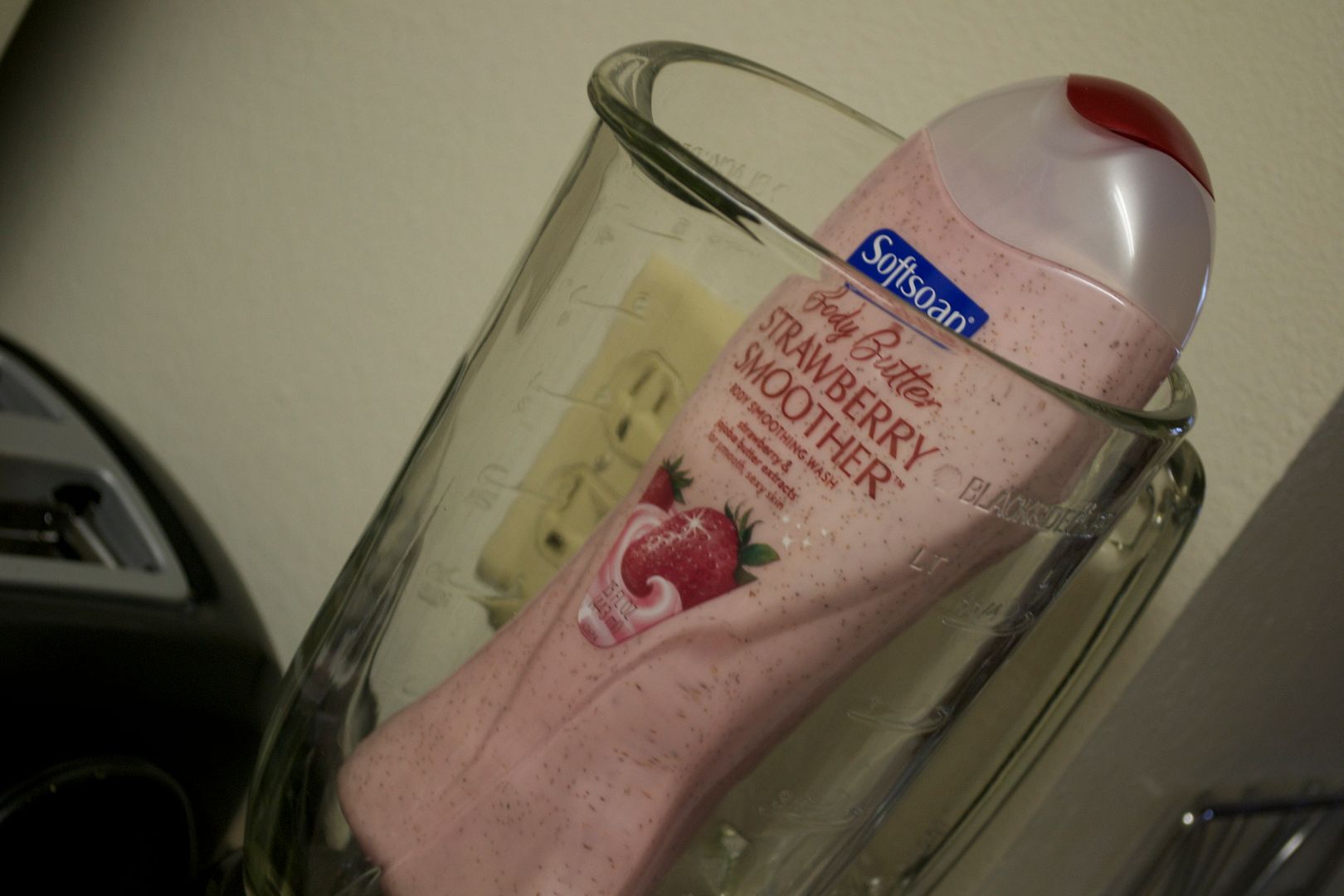 I know. I just HAD to do it. It wouldn't be Clumps of Mascara if I didn't do something silly like toss a bottle of body wash in a blender. But seriously…when I first laid eyes on this body wash, I was all "OMG, I need a smoothie STAT!" Y'all KNOW how much I love smoothies. That said, I am loving the concept behind this kid.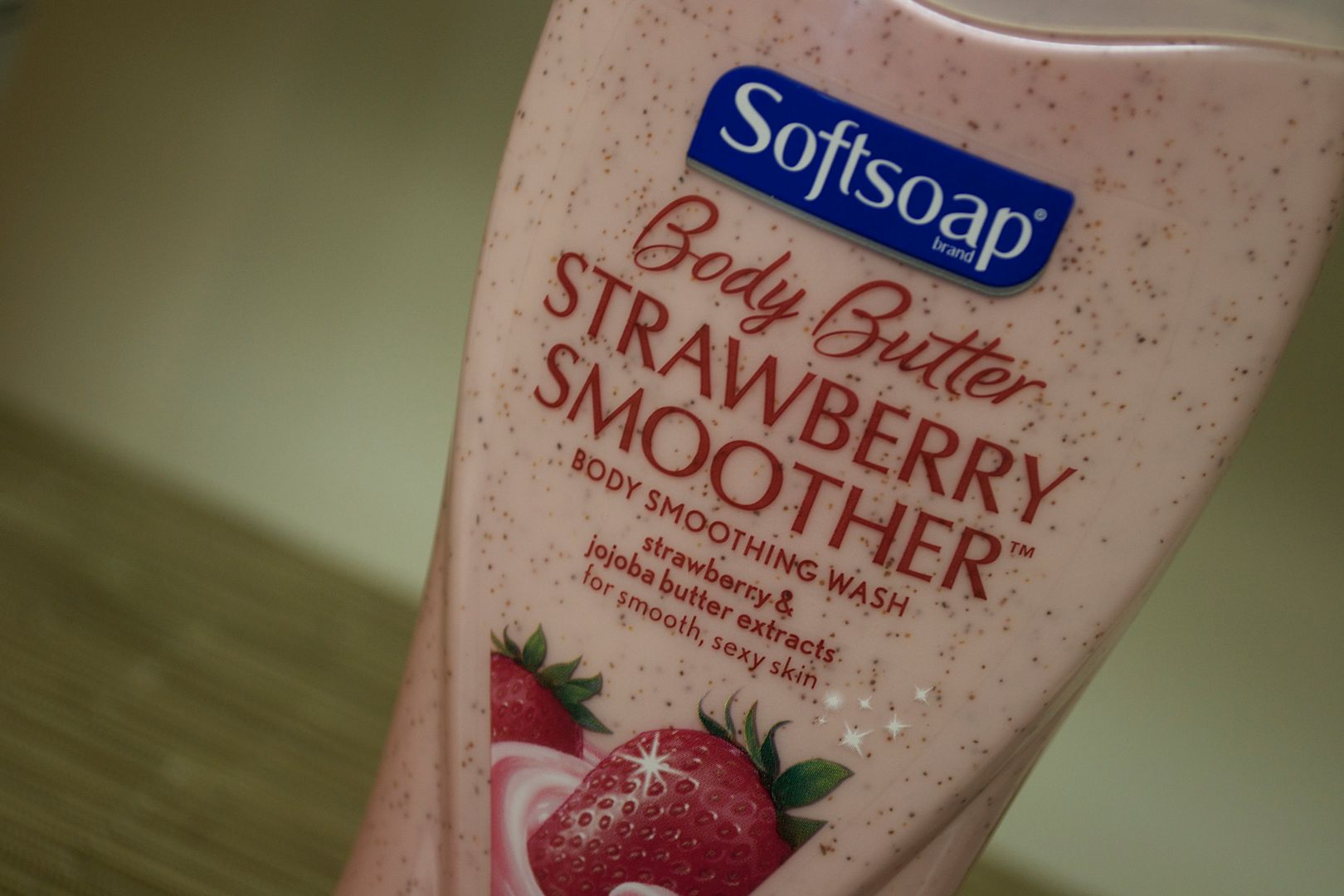 Sweet, uh? Retailing for less than $5, this body was is perfect for gals who desire only a bit of of fragrance after bathing. I love that it isn't long-lasting as I am not a fan of body washes whose scents last alllll day. While my skin is a little too sensitive right now to give this a whirl, I will definitely be stashing this for the winter months. That is, if I can stop myself from using it as a handwash.
I am picky about what I put on my skin so I was hoping that this was low on the synthetic ingredient side.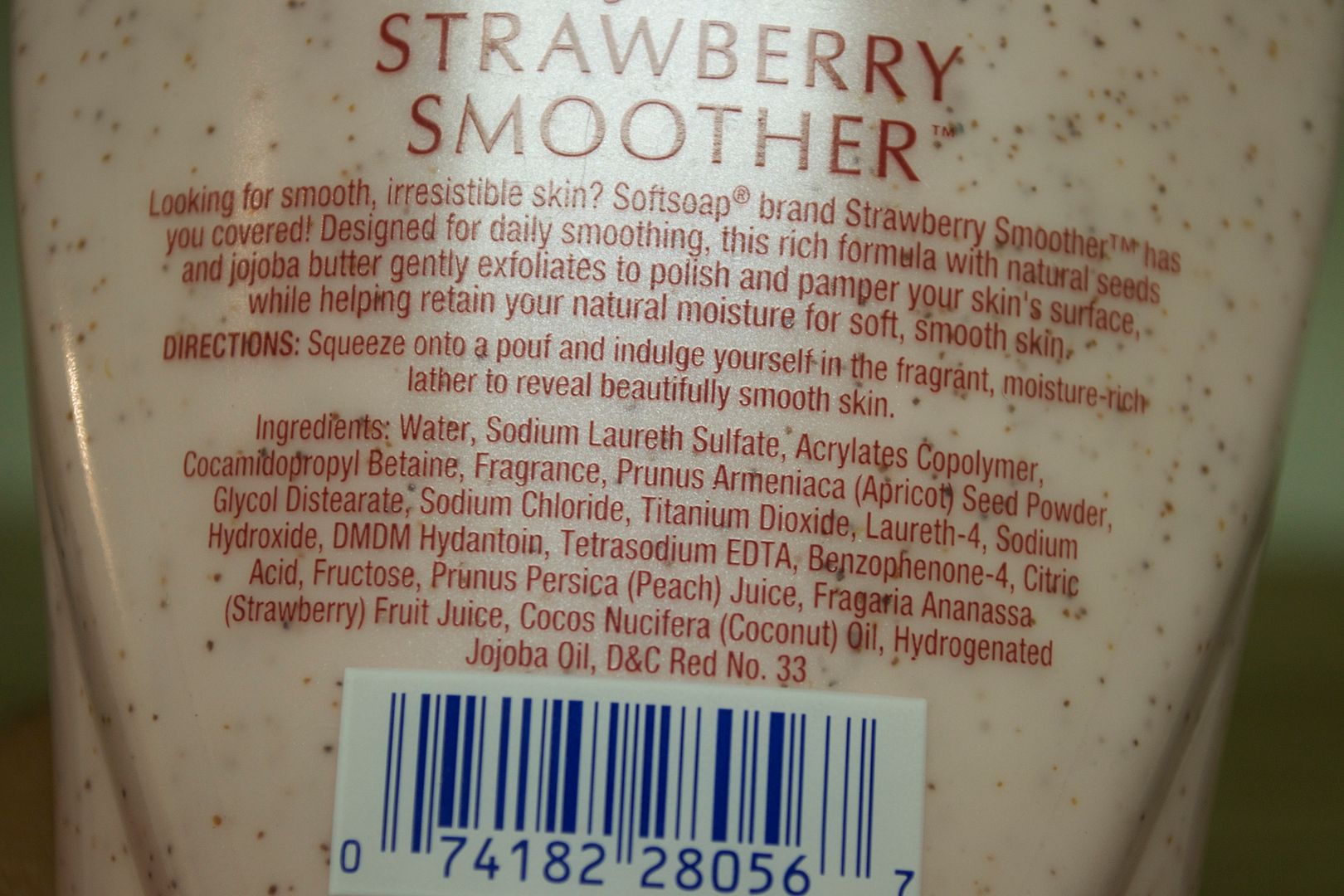 But it wasn't. And yeah, I did have high hopes because it looks as if many commercial drugstore products have gone green-er and have omitted parabens, sulfates, dyes and what have you. Here's to hoping that Softosoap jumps on that bandwagon!
Still…it's a great soap. And did I mention that there are what looks to be actual strawberry seeds in there?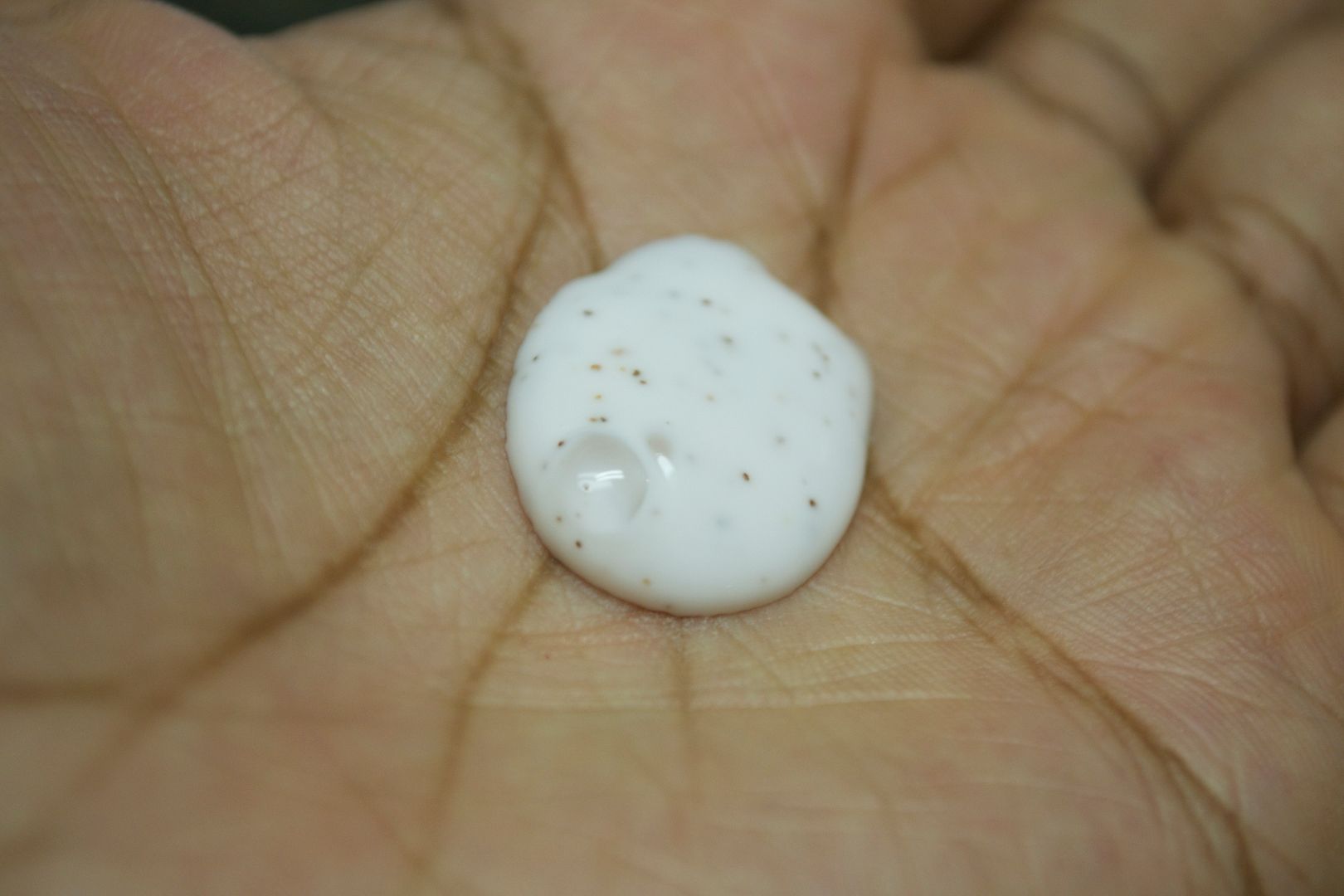 Coooool! All of this talk about strawberry smoothy-stuffs has me itching to make a smoothie myself. Ooooh blenderrr….