Yep, it's still the giveaway season and I don't see it slowing down anytime soon. Hope you beautiful people don't mind. As y'all know – I am a lover of fragrance-free and naturally-fragranced products. I've been this way for a few years and it's not because I don't like smelling pretty, because I do. But, I've found that heavily scented fragrances not only make me nauseous at times but can contribute to my horrible migraines. And so I got rid of my of bottles of eau de toilette, super smelly lotions and soaps and swapped them for products without scents. Which, okay, is not fun but I'm in a happier place without dealing with overwhelming scents.
However, I know most women enjoy pretty smells and that's why I continue to review and feature products that I'm sure most ladies would love. Like this Softsoap Vineyard Escape body wash.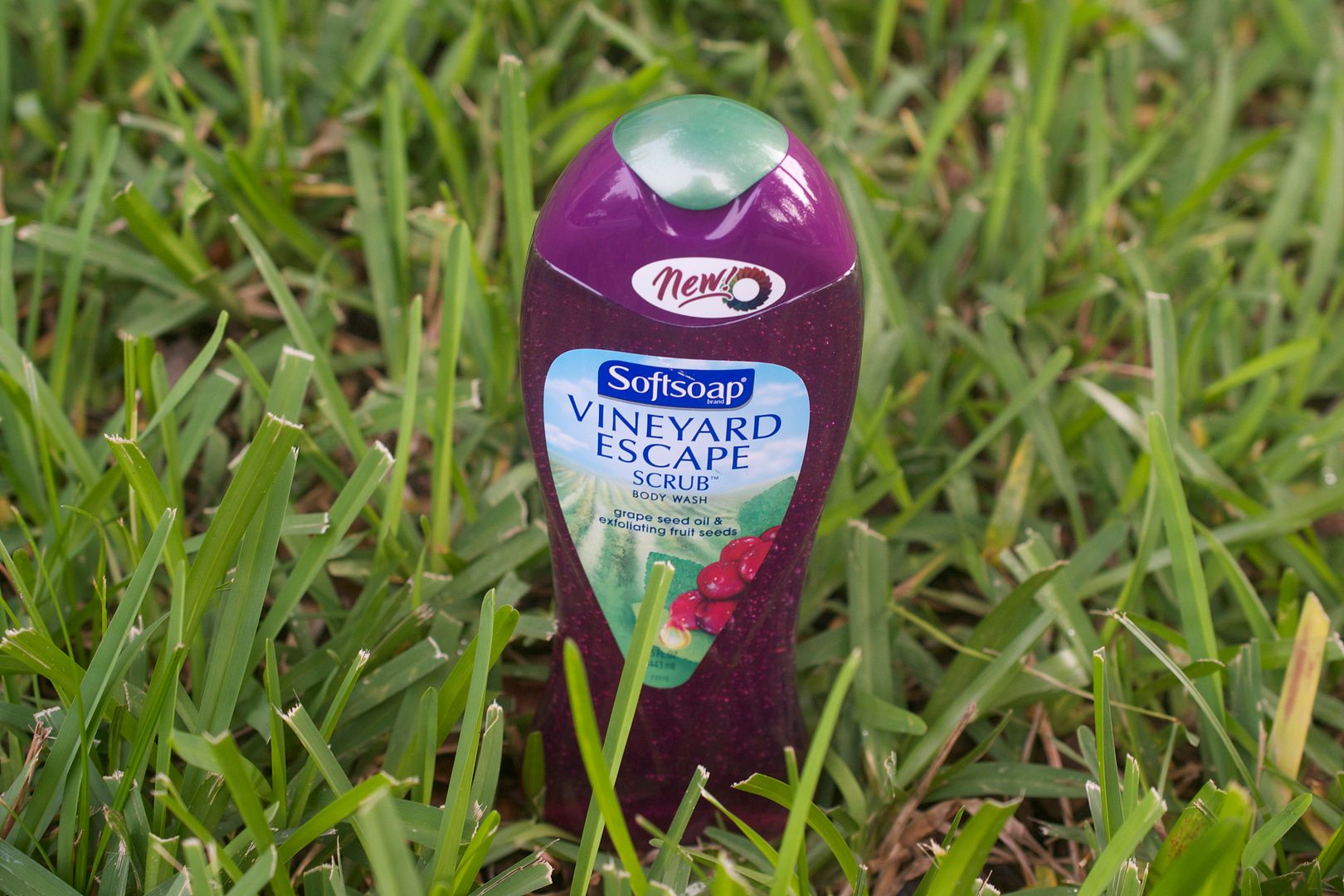 I love love LOVE when body washes have a scrub built-in. In this case, this body wash has exfoliating fruit seeds (I wonder what fruit…) and they do a fantastic job at cleansing the skin while exfoliating it. This body wash is all about indulging in the moment. Y'know…forgetting that you've got a thousand emails to check, dinner to cook and doggies to walk. The bathtub is a sacred place and I'm all for truly relaxing up in there.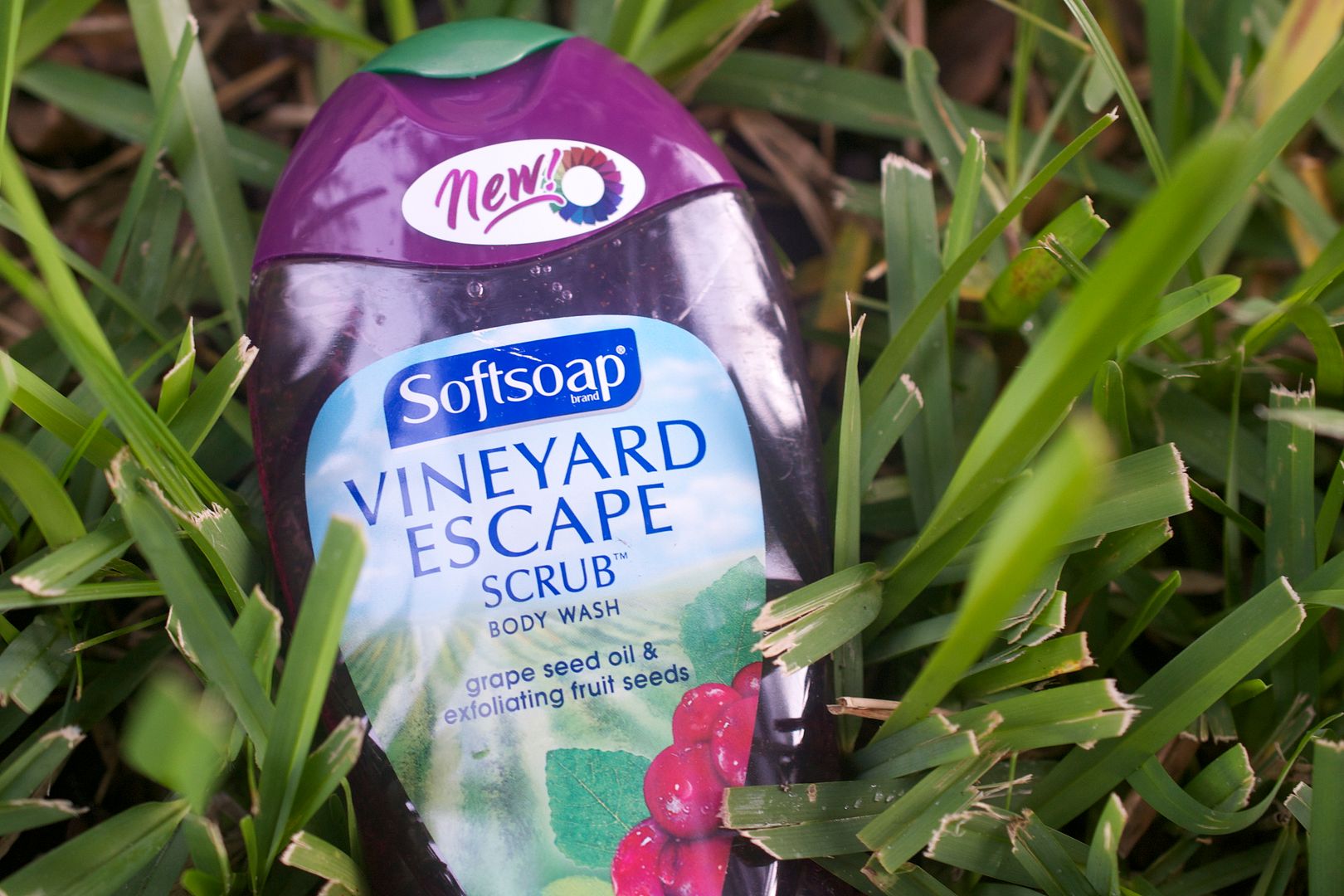 Scent-wise, I don't have too many aversions to this one. It's got a sweet smell that doesn't linger for hours at a time. It's a refreshing body wash for those who have an affinity towards fruity fragrances.
Softsoap is going to gift one Clumps of Mascara reader with the following:
-Softsoap Vineyard Escape Scrub
-A sweet smellin' candle
-A plush loofah
Yes girls 'n guys…it's a nice little package for you to take a few minutes to indulge yourself. How can you win this? I'll be choosing one U.S.-based reader who has left a comment on any blog post in the past 2 weeks. It's that easy! If you've been a commentin', you're already covered.
I'll be announcing the winner on Wednesday, August 22nd!
Good lucky, duckies!
[Giveaway winner has been selected]