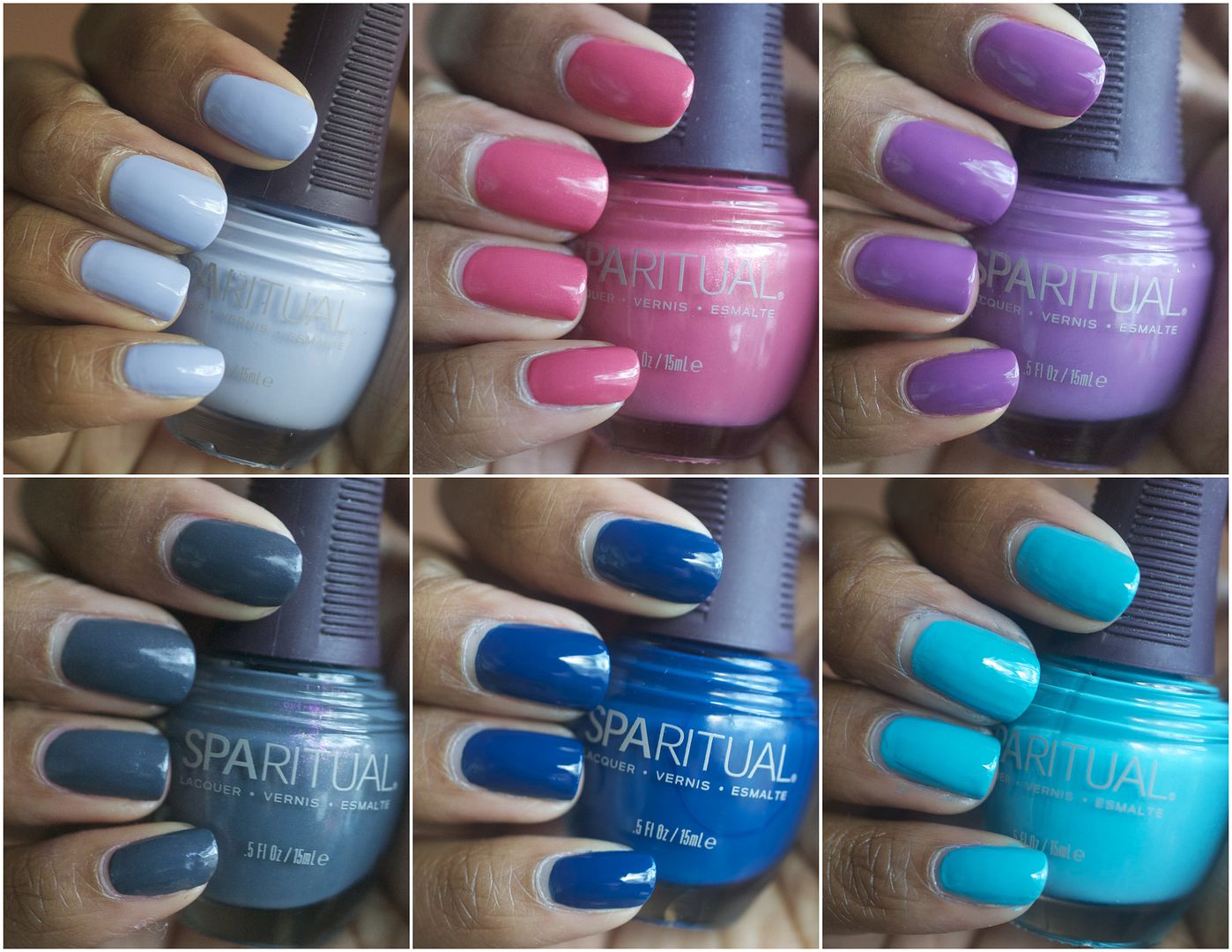 Say "hi" to SpaRitual, y'all! This is my first time featuring Orly's big sister and I couldn't be happier. SpaRitual is one of those brands that isn't as "well-known" as Orly, China Glaze and OPI. The vegan brand is commonly located in all-natural settings like Whole Foods, natural and holistic spas and natural food stores nationwide. SpaRitual isn't about staying up on the trends but instead appeals to a demographic of nail polish lovers who enjoy simple shades with earthy undertones.
And I love SpaRitual for that. Their collections are always so refreshing and Water is no exception. According to the press release I received, the Water collection "is inspired by the creative flow of energy that travels through us, much in the same way water travels throughout the earth." Deep, uh? SpaRitual often supports organizations that have the same passion for our environment, health and wellness. 20% of proceeds of the Water collection will be donated to Surge, an organization whose mission is to deliver clean drinking water to those who are in need. Amazing. Makes the $10 price tag seem a lot more do-able.
Check out these beauties…
Hidden Reef is a shimmery coral that I actually like. That says a lot because I'm not a fan of many corals.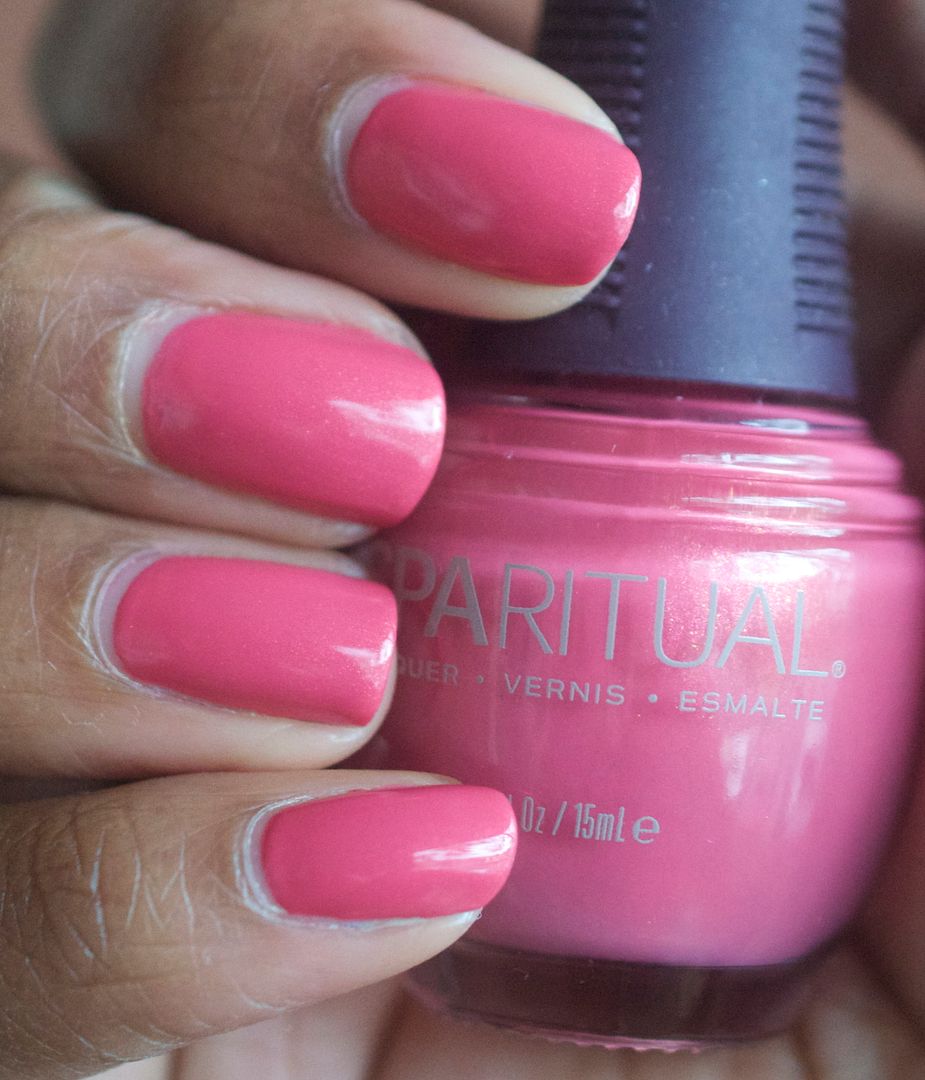 Deep is described as an iridescent reflection of moonlight and man, this baby is beautiful. While it photographs green for some reason, it is actually a dark gray polish with faint magenta shimmer. It's gorgeous and I just love how it looks.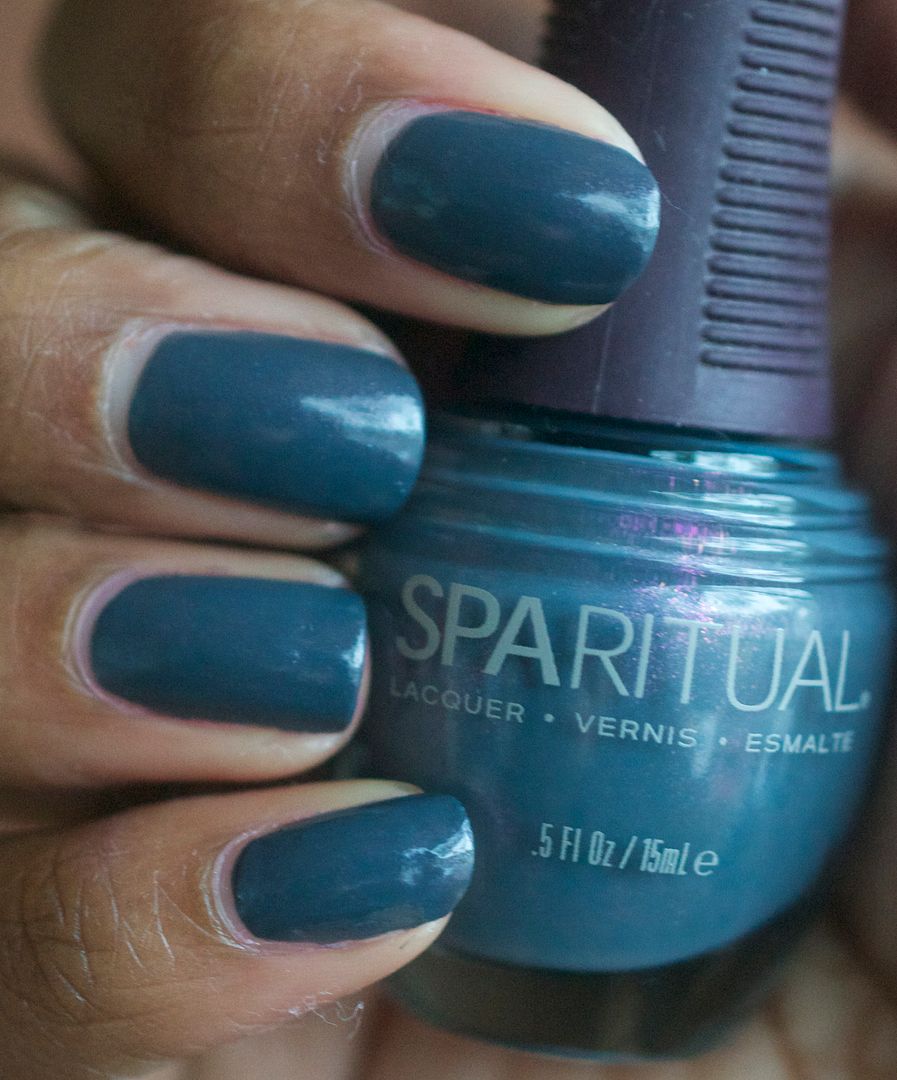 How Deep REALLY looks…
Ripple Effect is a creamy and dusty mauve that Mama Clumps would so swipe if she were around. There is nothing prettier than a dusty grayple. Grayple equals gray and purple.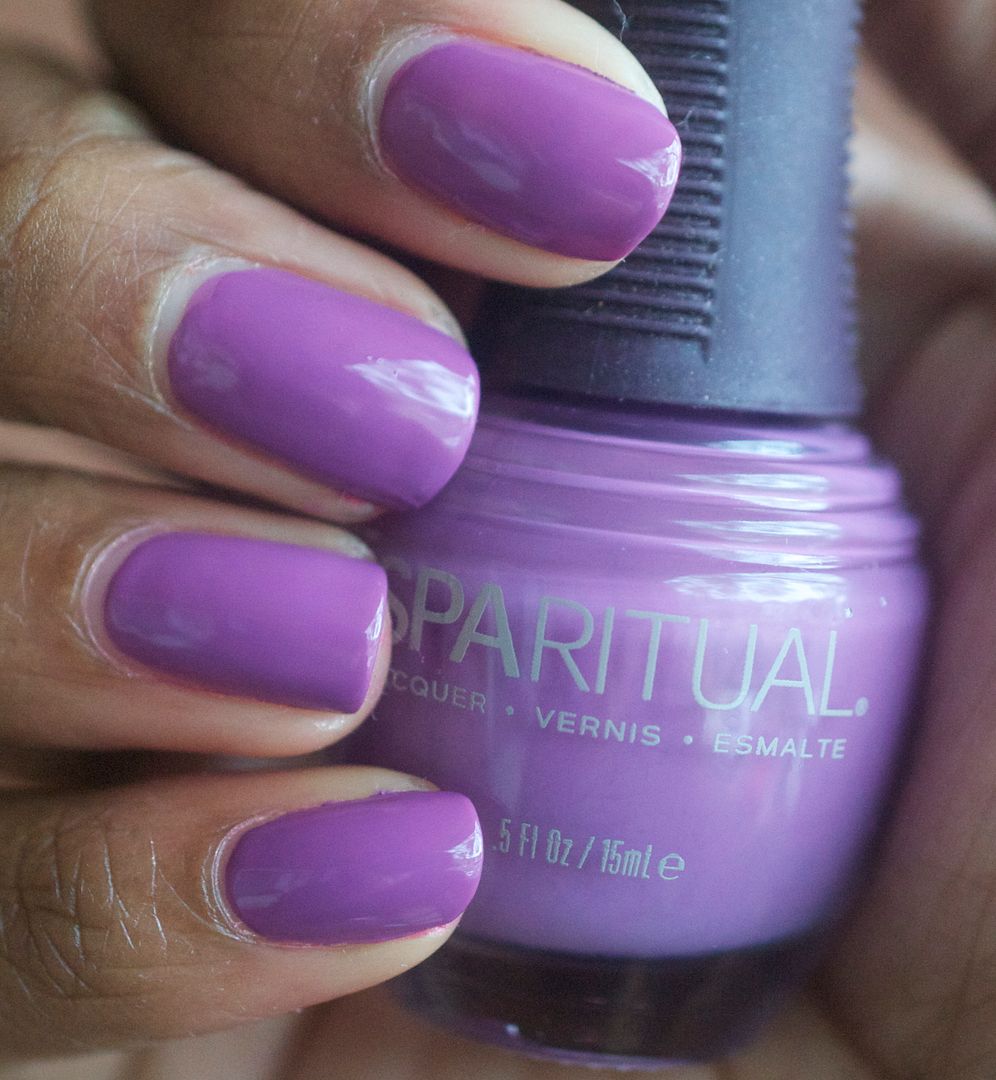 Lucid is a lilac blue and while it looks more on the blue side, it really has more purple in it. It's pretty, dainty and very appropriate for Spring.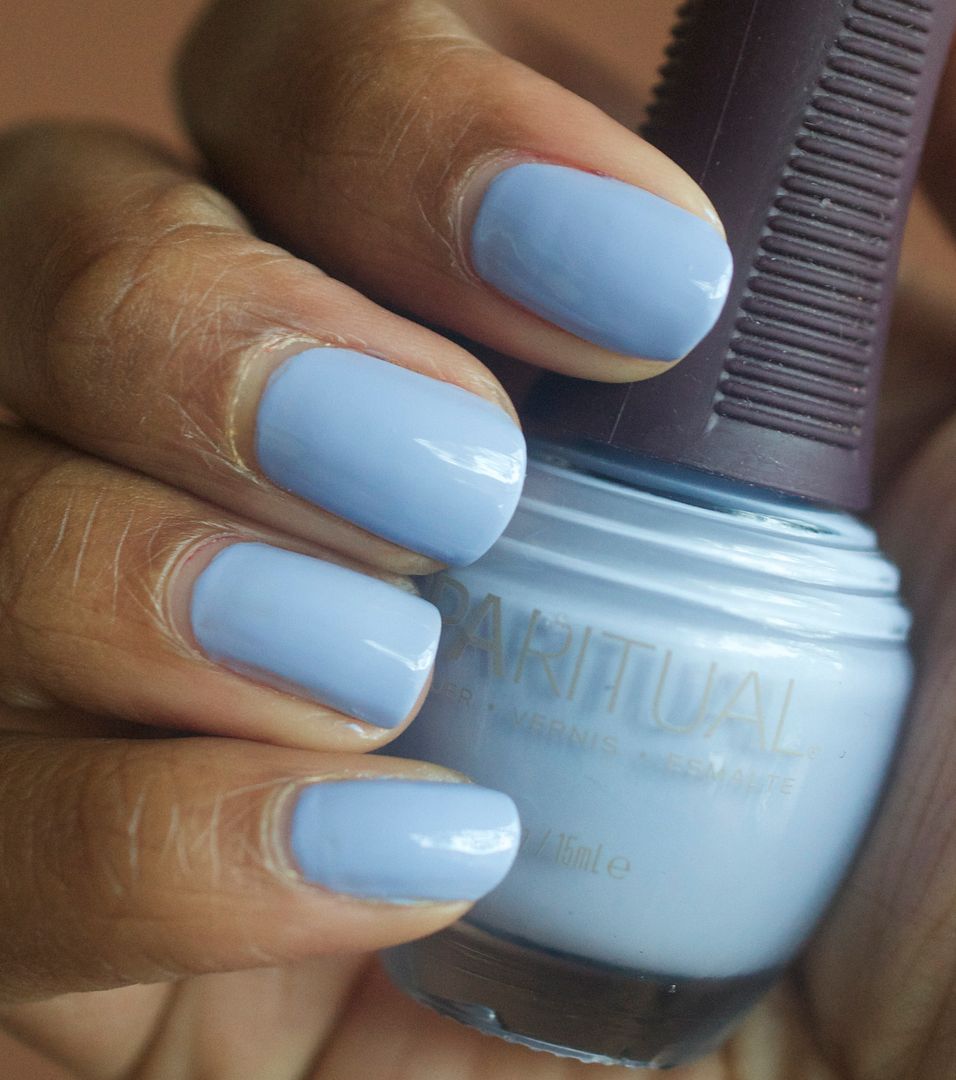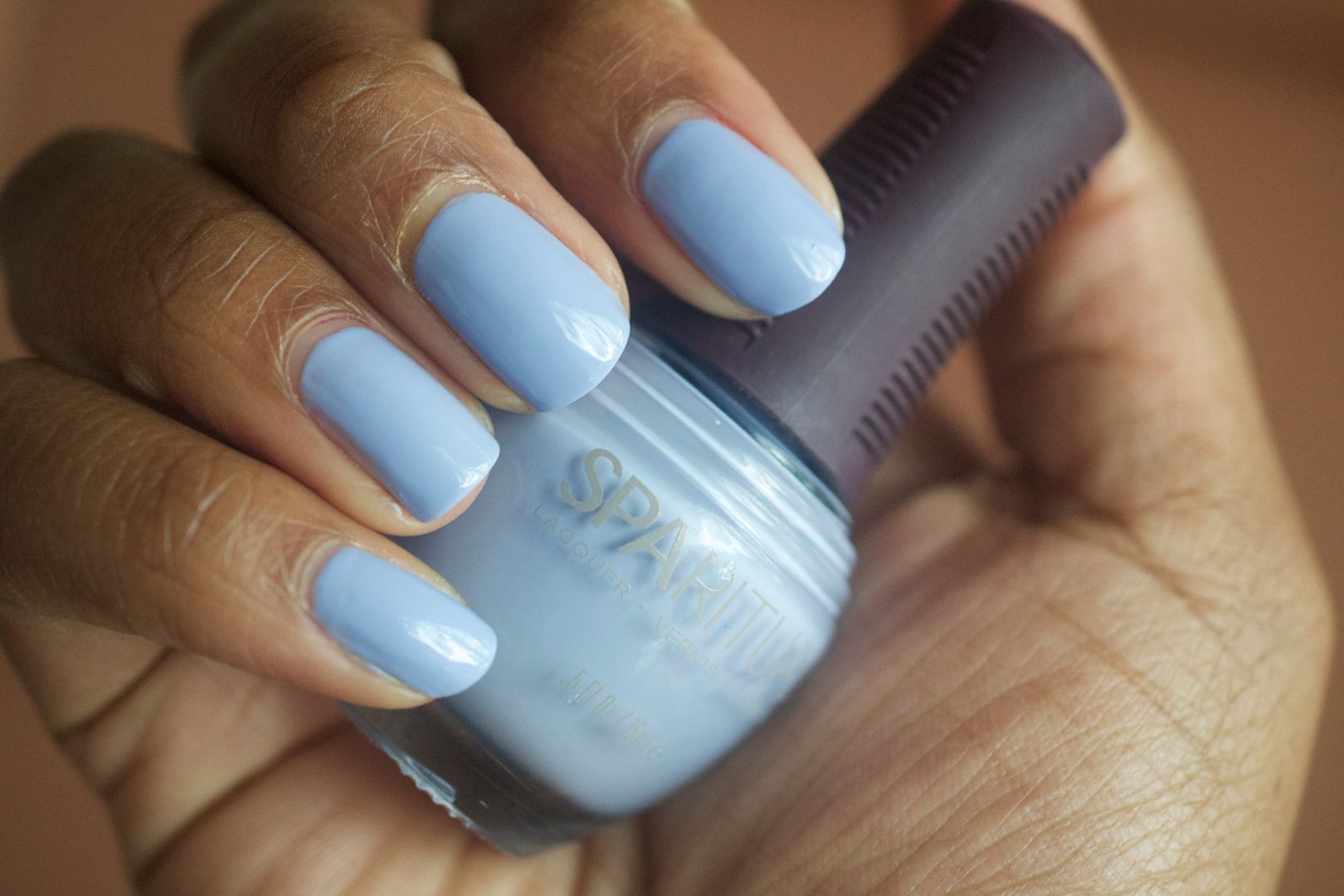 Undercurrent is a dark blue that rocks my world. There is nothing better than a dark blue nail polish. Nothing, I say!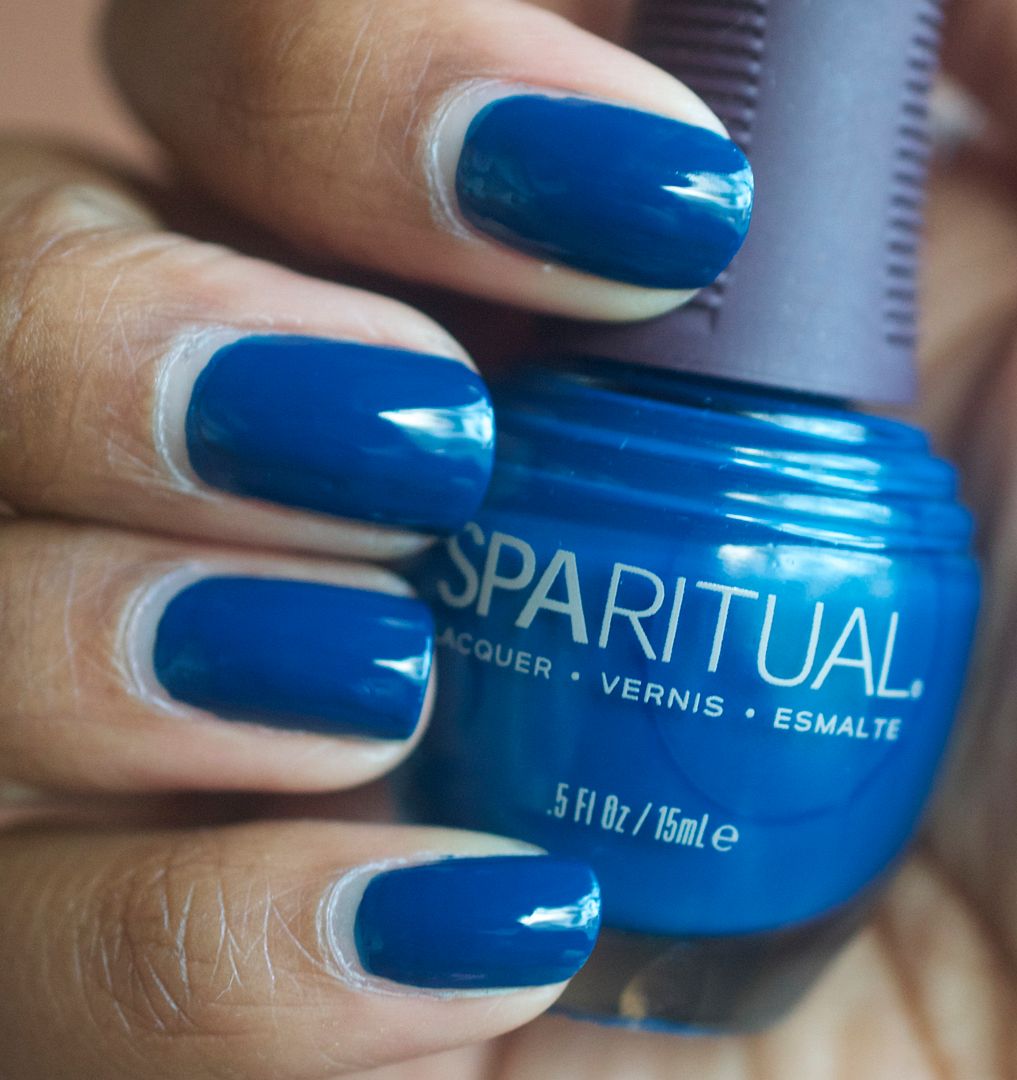 Ebb & Flow photographs a little brighter than what it looks like. It real life, this is a light aqua that looks stunning on the toes. I love everything about this polish. Except the severe staining it gave my nails. I had to soak my nails in lemon juice for a good 20 minutes because they were stained so badly. 🙁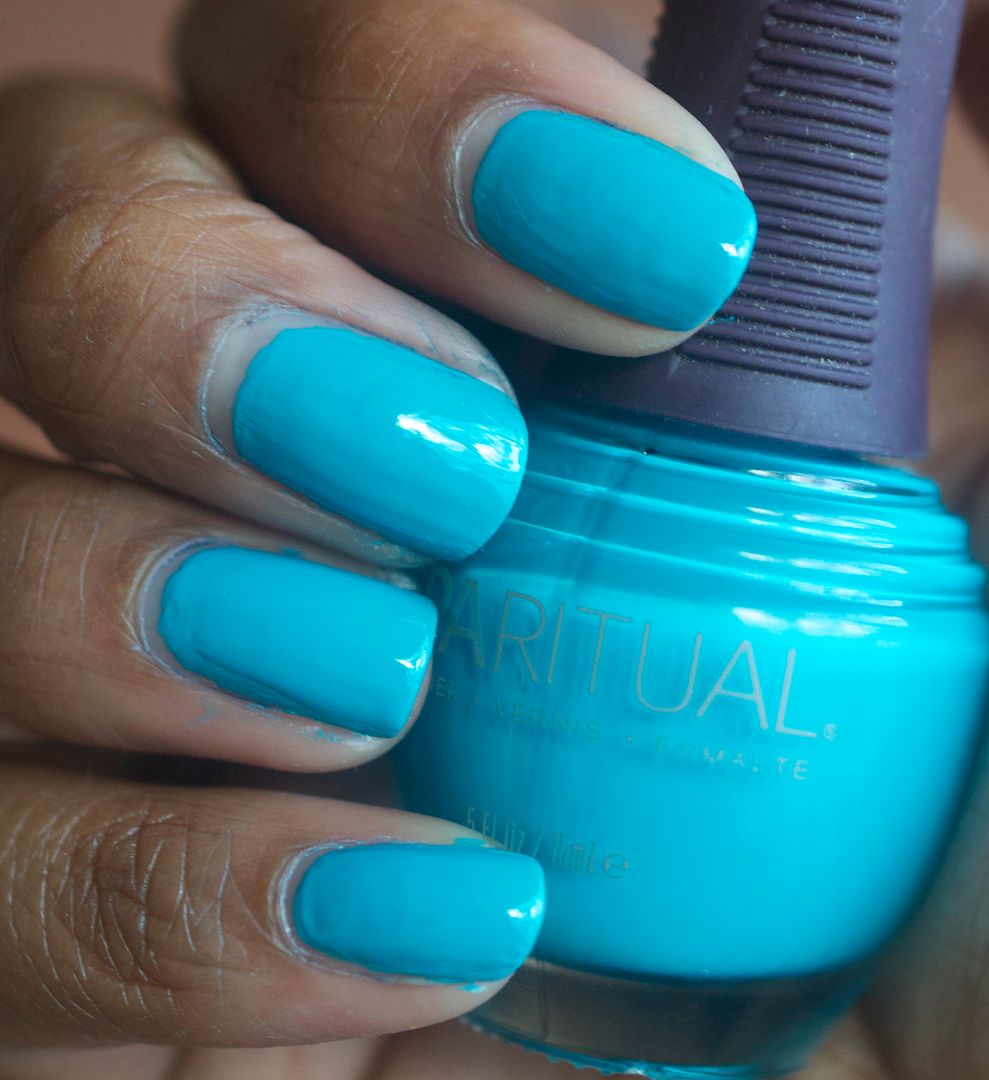 Must Haves:
-Deep. What a stunning gray.
-Ripple Effect. Because you can never have too many purples.
-Undercurrent. A gorgeous blue!
The formula of these was just okay. Most were on the thicker side. And the brushes for these polishes were so skinny. Then again – I do have long and wide nail beds so maybe it's just me. I expected the formula to be a bit better considering the $10 price tag. Still. I'm all for brands that bring awareness to global issues and for that reason, I will always love and support SpaRitual. You can grab these polishes in spas and salons nationwide, as well as select natural food stores and online at Beauty.com.
Amor de Lacquer….the series all about nail polish and nail care! Send your requests,
suggestions and ideas to Brittany@ClumpsOfMascara.com.