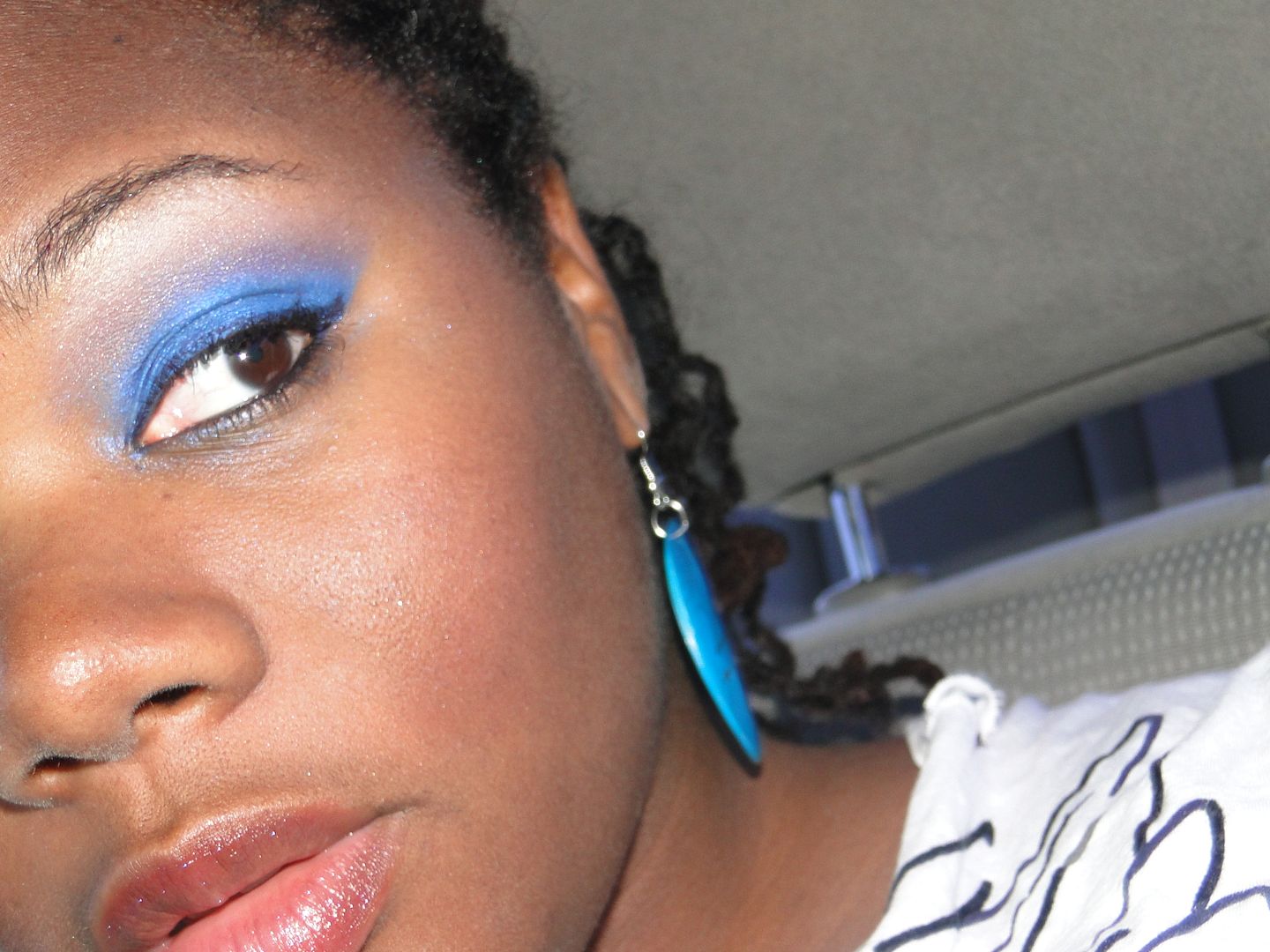 I haven't worn blue eye shadow in forever. And I do mean forever. I was itching to do something pretty wild one Saturday. Which is crazy because all I was doing was going to the mall. I didn't want to walk around with vivid eye shadow in the mall. But who cares. You only live once. 8)
By the way, does anyone else hate shopping as much as I do? I mean, I reallllllly hate shopping. If it's not for beauty stuffs or gadgets, I could really pay someone else to shop for me.
But anyway, hit the jump to see the blue lids.
I used Make Up For Ever's #167 to make this come to life. I also used MUFE's #92 a bit above the crease just to add a bit of color. And then I simply blended up and finished the look off with a highlight color.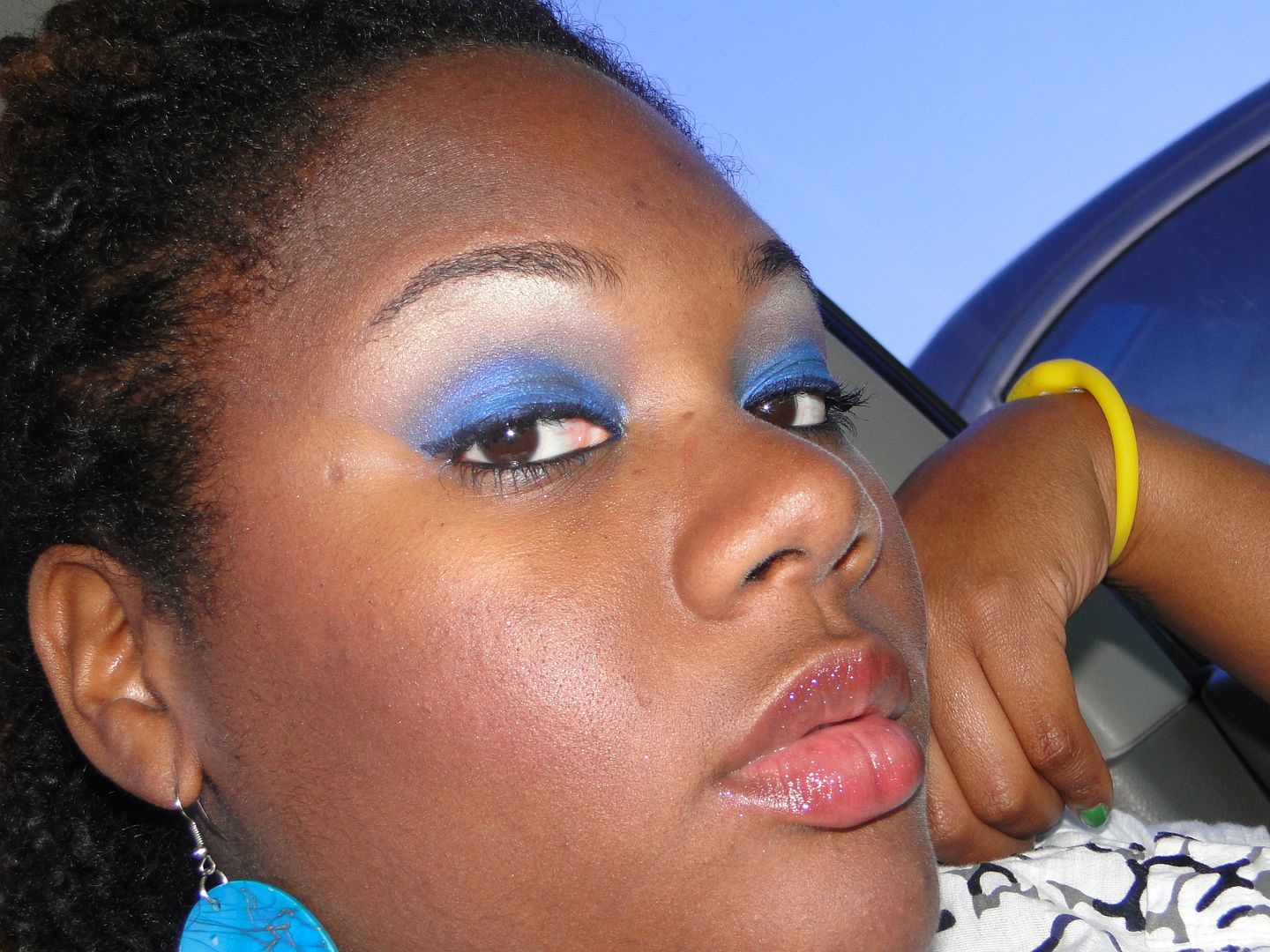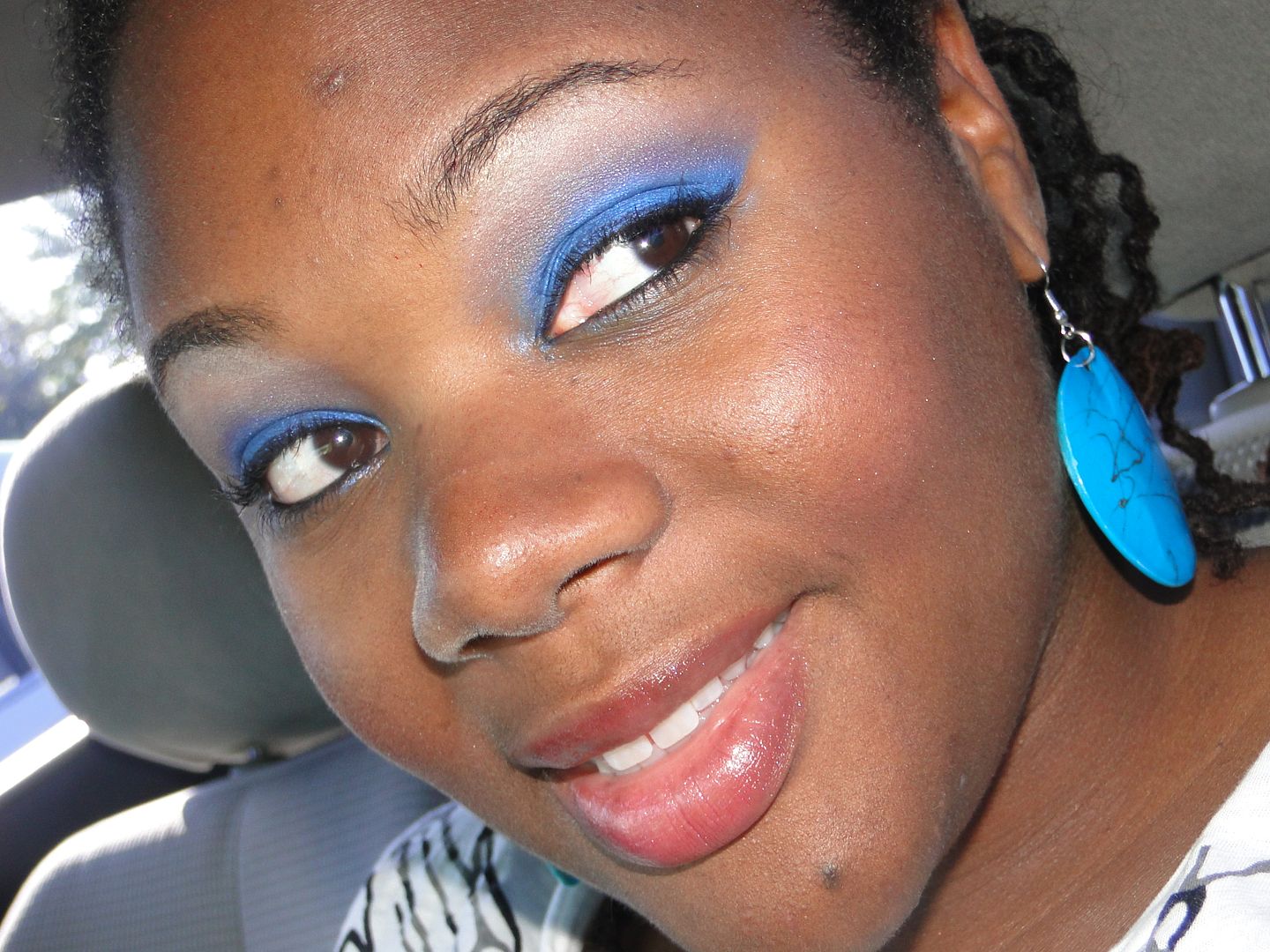 Badda bomb badda bing. I'm not sure why I had so much creasing. I used Urban Decay's Primer Potion and my NYX Jumbo Eyeliner in Milk. Together they usually do well with keeping creasing at bay. I wonder why they have decided to fail me. Hmm..
My lips were pretty boring. I'm not sure what I used.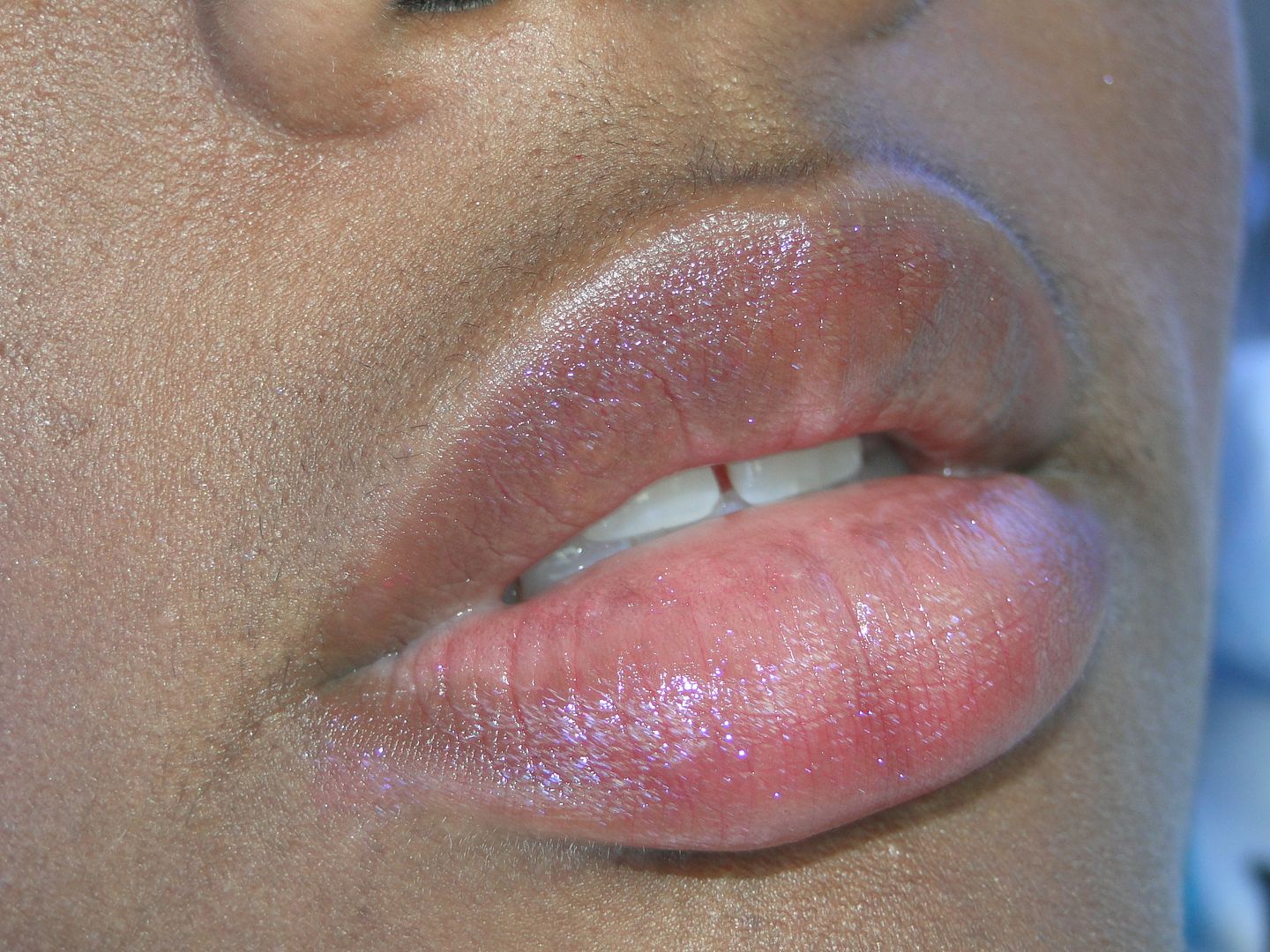 …I didn't want to do anything too powerful. With having blue lids and all.
For the cheeks, I used that wonderful happy blush from Physician's Formula.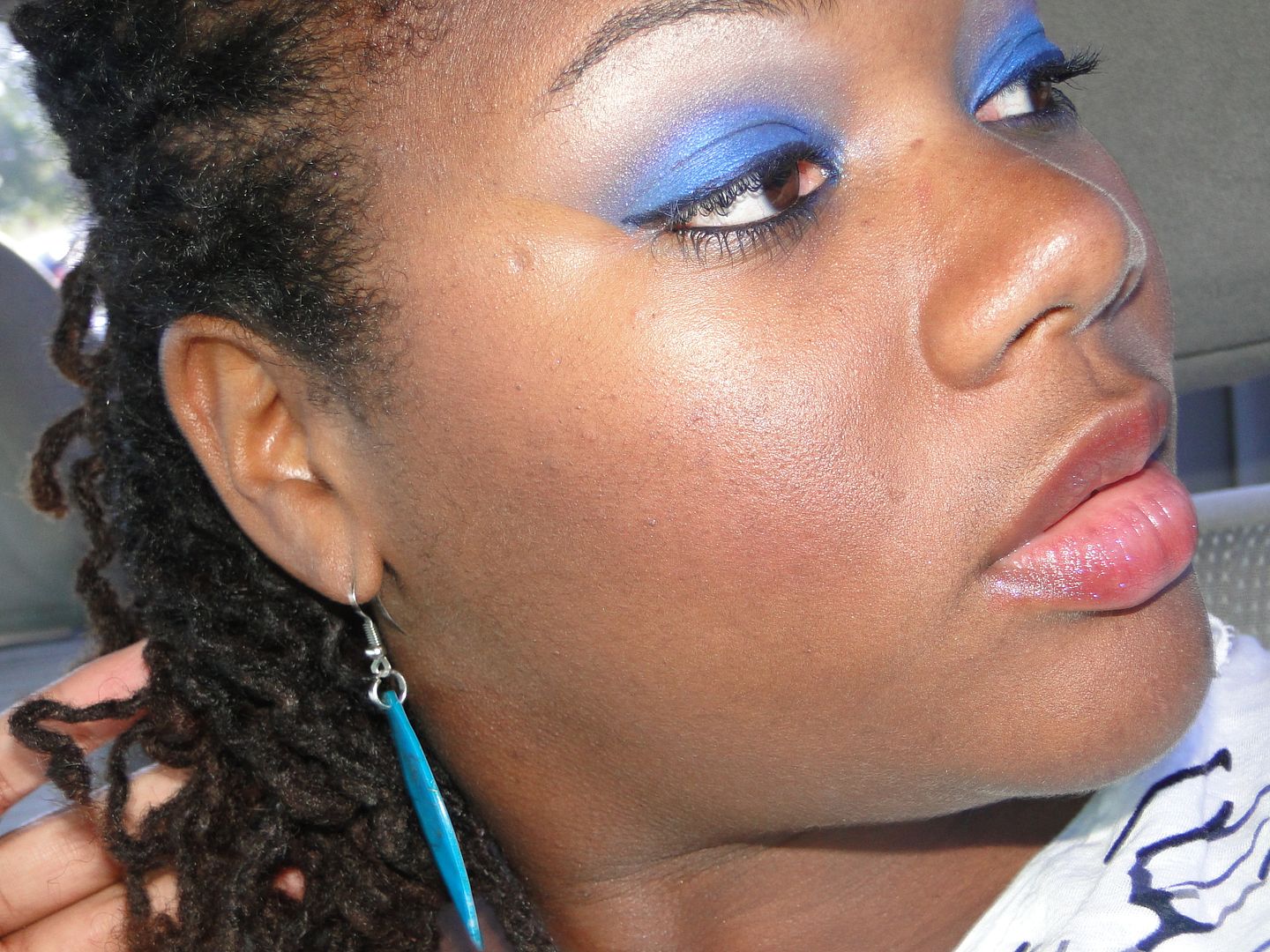 Yep, I'm still lovin' that kid. And I'm lovin' that my skin hasn't been giving me any problems lately. Except of course that huge pimple that left an awful spot right in the middle of my forehead.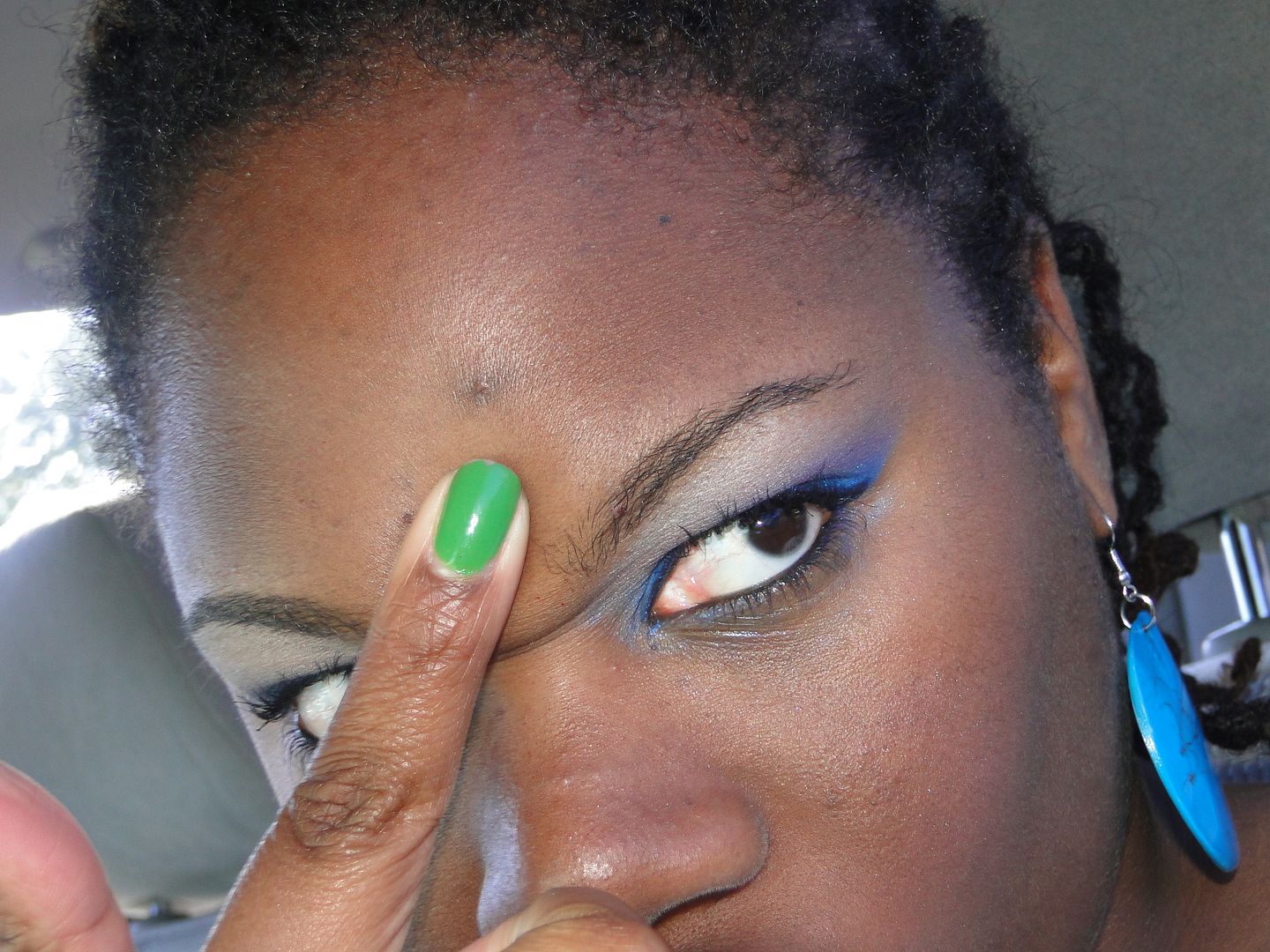 Ugh. Could be worse.
Have an awesome weekend!!!