What don't I love about tarte? From their lippies to their blushes and bronzers, tarte always knows how to make a gal feel special. Thing is, though, I've haven't had much luck with their mascaras. They've always been average at best, for me.  Can this Gifted Amazonian Clay Smart mascara change my mind? Let's see…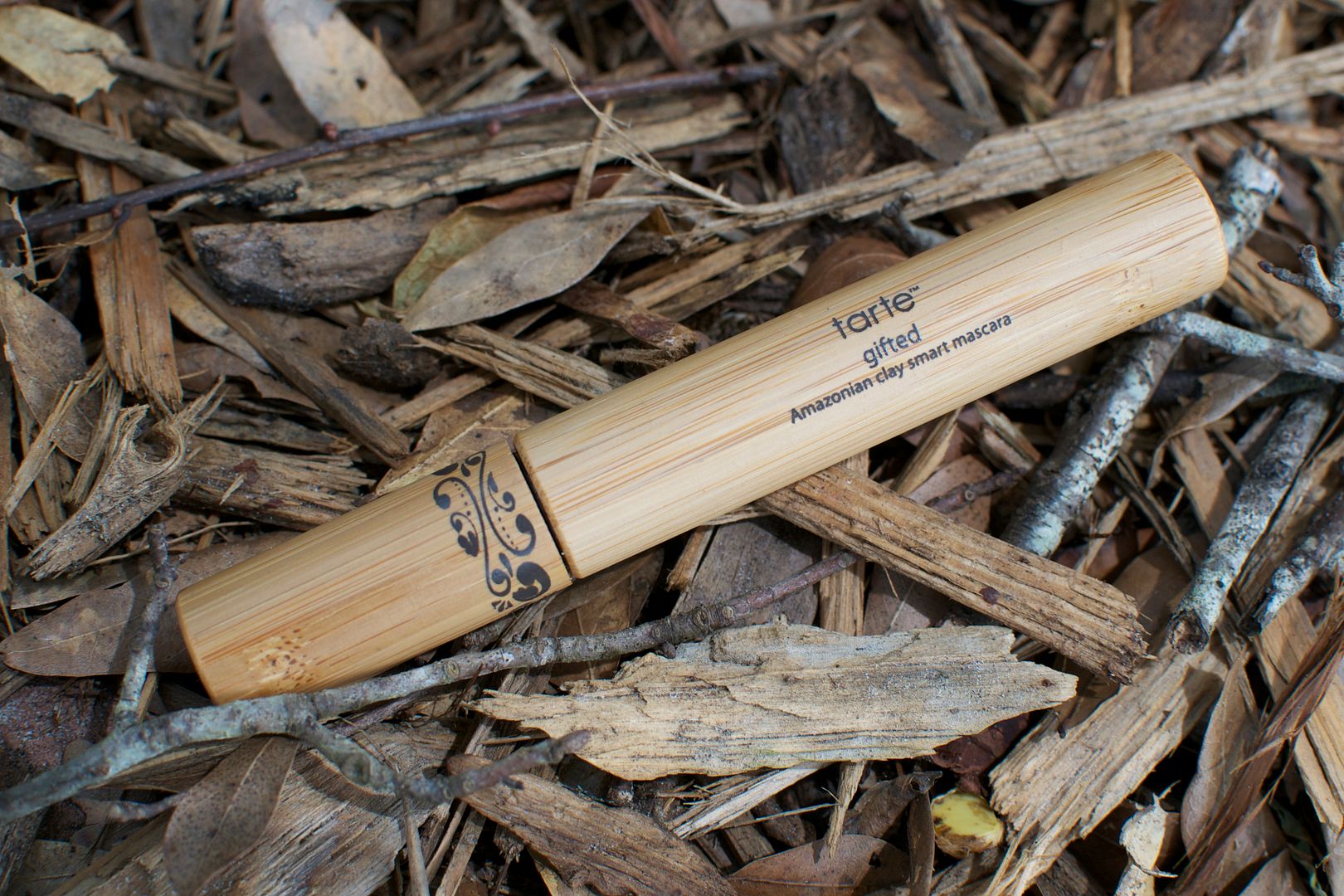 Price: $19 at Sephora and Sephora.com
Packaging (brush wand): 4 out of 5
Overall: 4 out of 5
What It Claims: Per Sephora.com
This amazing mascara delivers a 406% increase in lash volume and long-term reparative, rebuilding, and strengthening benefits with each swipe giving you instant results and better lash health. Just as it intuitively restores hydration and texture in skin, Amazonian clay intuitively hydrates and replenishes dry and brittle lashes to prevent fallout. High performance natural™Amazonian clay performs all day by absorbing oil to balance mascara and keep product in place for flake-free longer wear. It lends itself to deepen pure color pigments creating a volume-boosting formula with higher intensity and truer pure color. The result is healthier and more voluminous lashes that won't ever flake or transfer, naturally. After daily wear, lashes are intact, healthier and stronger. This mascara prevents lash loss and promotes lash health.
The Truth: Hmm, I may be able to get down with this one. 
What I Loved About It: The formula feels niiiiice. And the packaging. I mean, come on…it is hands down one of the best dressed mascaras that I've ever seen.
What I Didn't Like: It wasn't super volumizing and got a little clump-alicious around the second coat.
Overall: This may very well be my favorite tarte mascara. While it didn't provide the kind of volume that I really wanted, it's better than the other tarte mascaras that I've tried. So yippie to that! tarte's been on this "amazonian clay" bandwagon for quite some time and while I can't say I know everything about the clay's properties, I do know one thing, it certainly enhances their products. Remember the Amazonian Clay blushes? Those totally rocked the house.
406% increase is a bit of a stretch. I only tested this mascara for a week so I can't speak much on the long-term aspect. What I do know (and I've probably said this a dozen times) is that a mascara must be off the charts to encourage one to use it repeatedly to see results. That said, this mascara is definitely one that I could see myself using for weeks and months at a time. The wand makes application a cinch.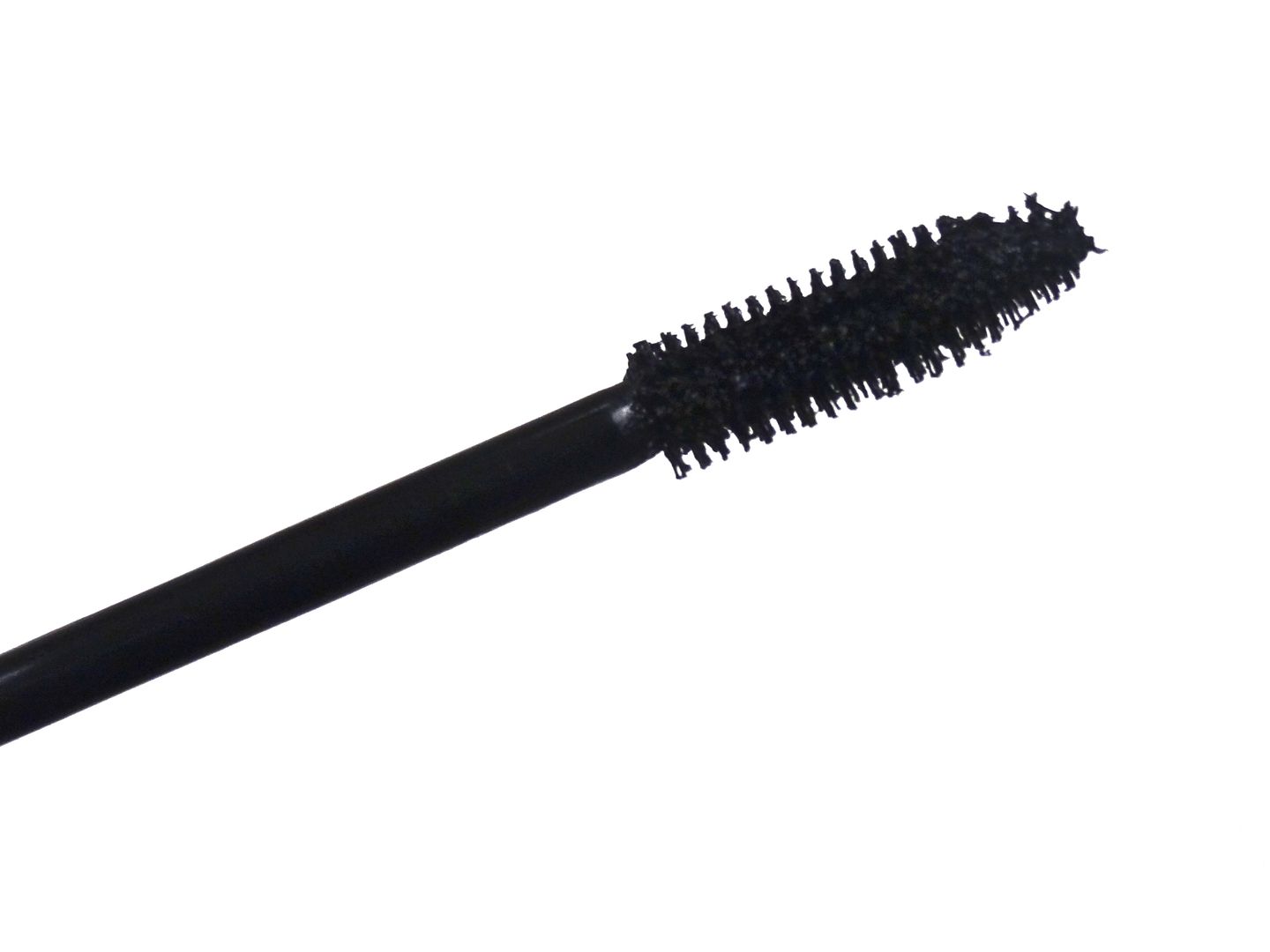 tarte has always been really good with wands so I certainly wasn't worried. Mascara novices and professionals both won't have any trouble using it. But like all tarte mascaras, if you're looking for insane volume, you won't find it. Which, for me, is okay sometimes. Most times I want lashes from here to Timbuktu. I've come to expect this from natural mascaras. What you don't get when it comes to volume is a green mascara that is gentle on the eyes and without all of the synthetic ingredients and preservatives. Another issue I had with tarte's mascaras is I felt as if they didn't last as long. The Amazonian Clay mascara lasts significantly longer. Yaaaay! It may flake away by the end of the day, but if you don't blame on running in the rain, working out and dumping your face in a bucket of water, we amazed at how well this does hold up. Like most natural mascaras, this kid won't leave your lashes hard and brittle. Your lashes will be soft and wispy.
Bare Lashes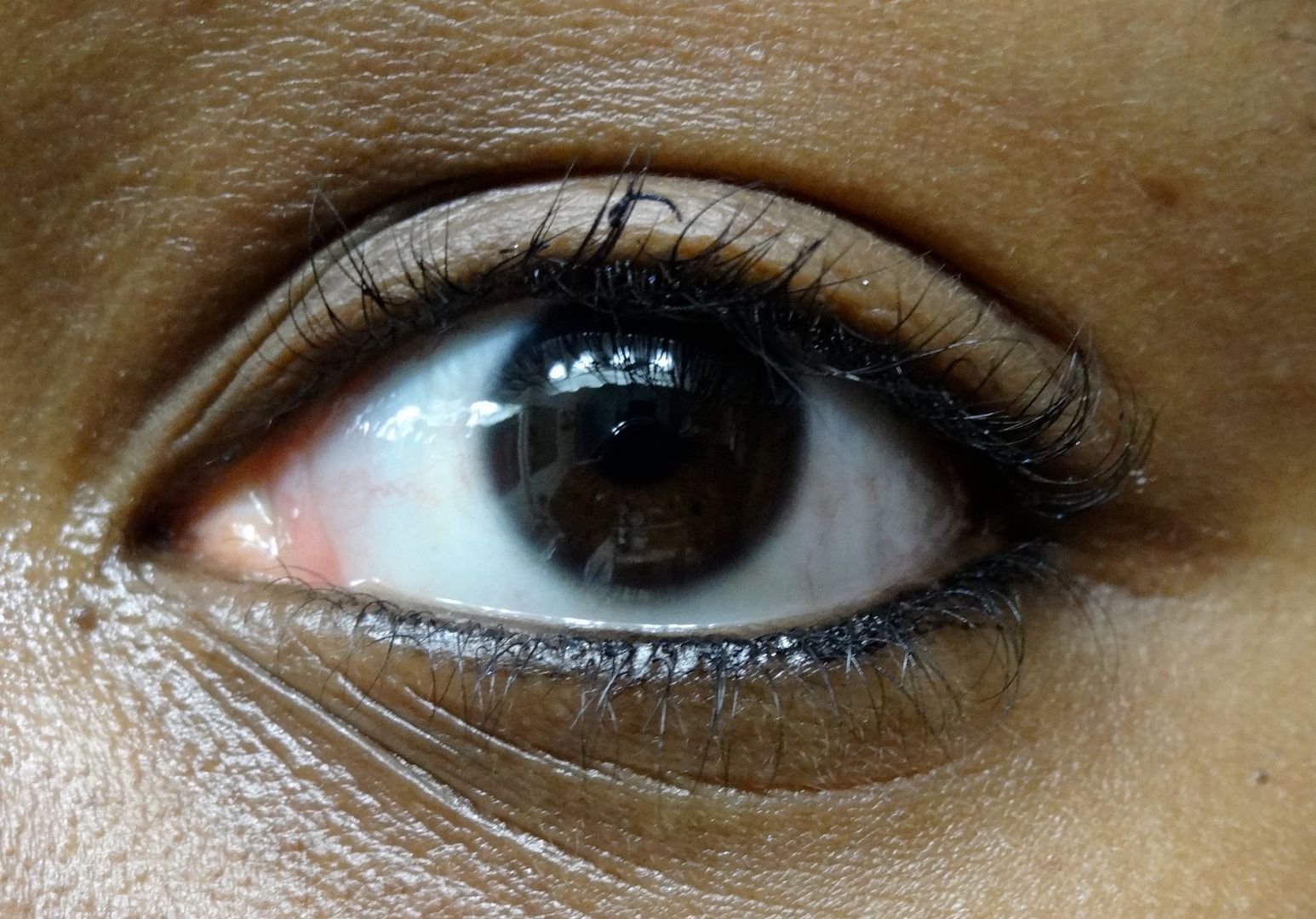 Lashes with 2 Coats of mascara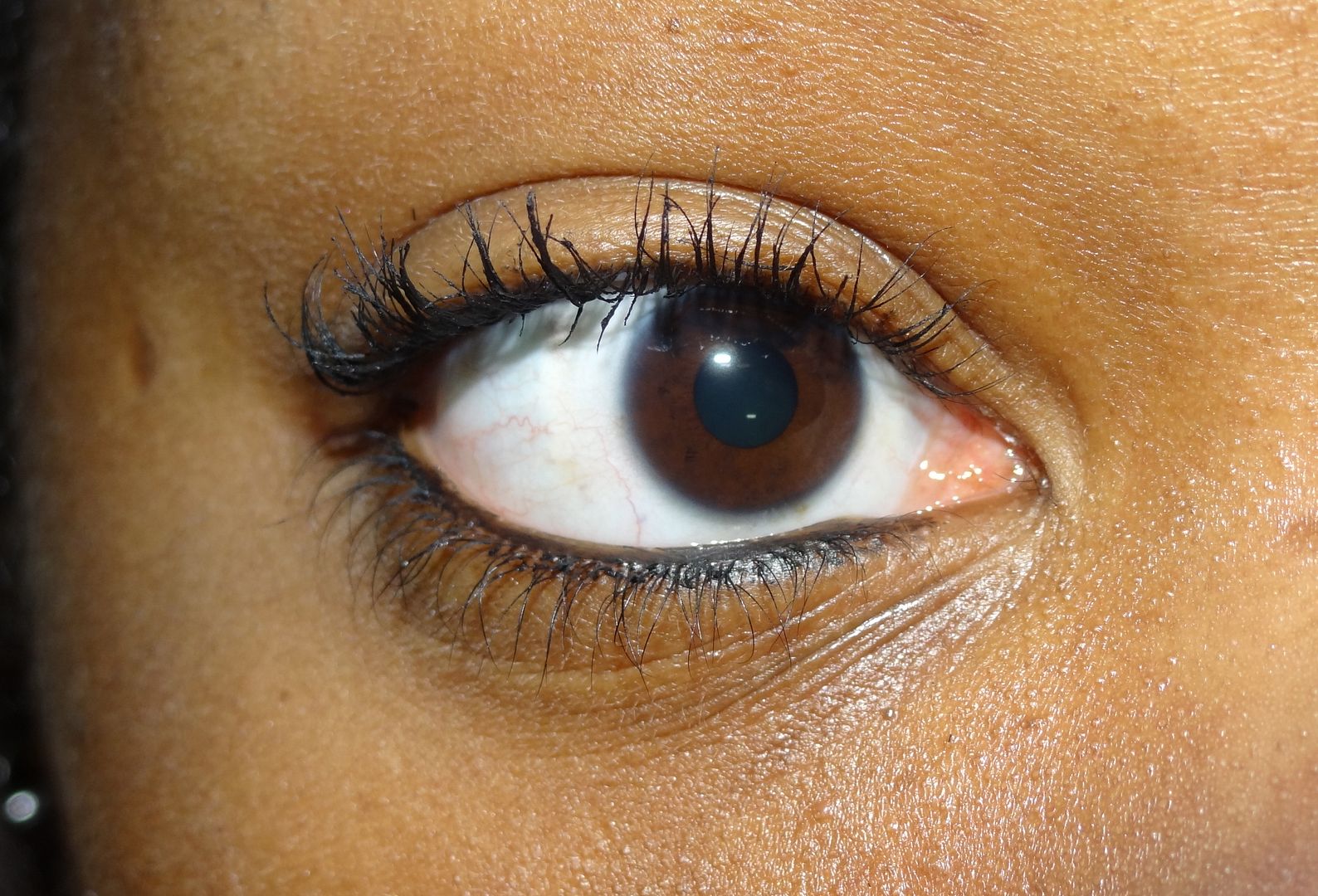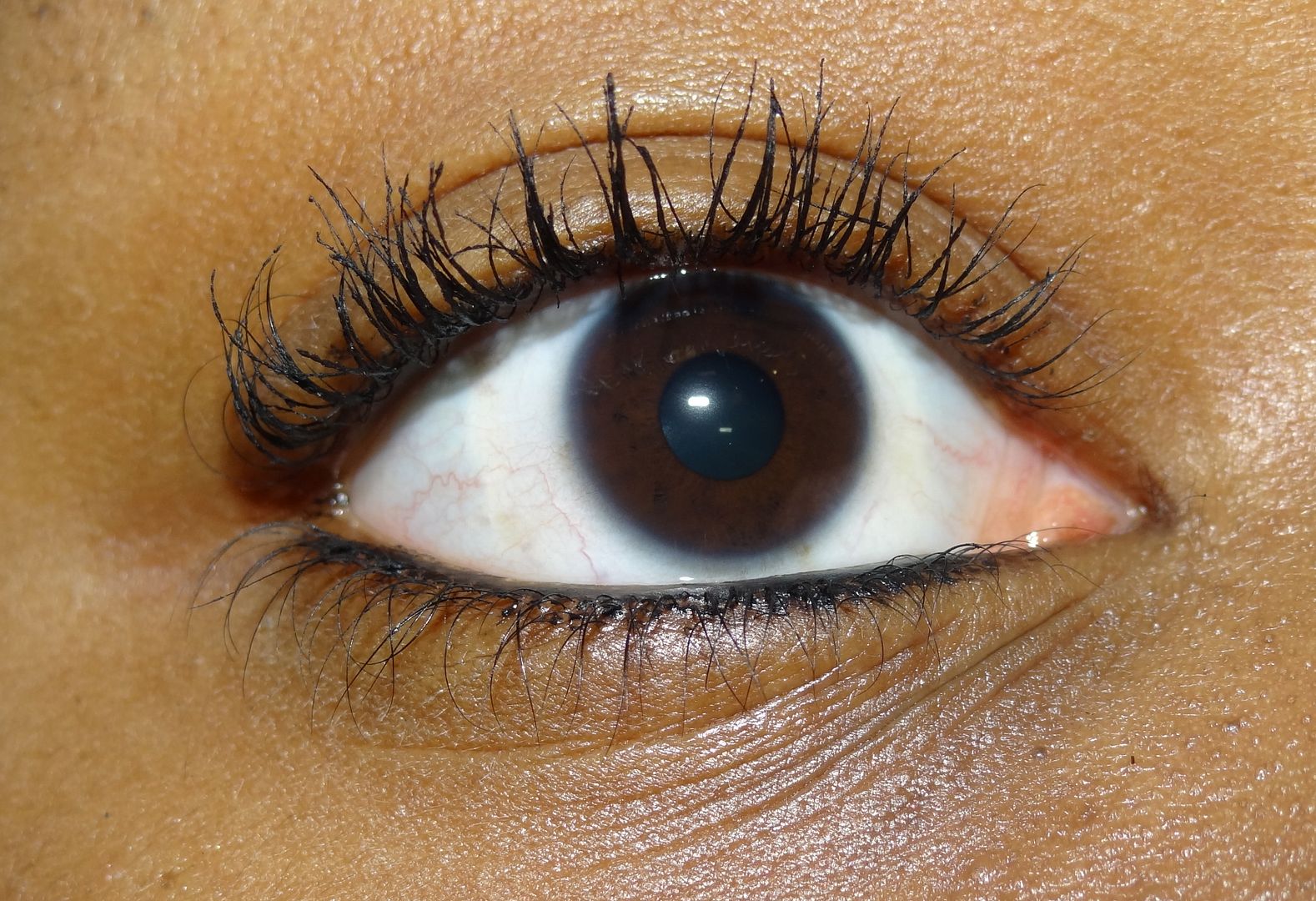 Do I recommend it?: Yep. It is definitely one of the better tarte mascaras. I'm impressed!
Any tarte lovers in the house? Have you tried this one yet?