Ohmigoodness, ohmigoodness! I know I'm supposed to be on a pseudo-hiatus but I had to break away from the sofa and Benson and Stabler to preach about the awesomeness that is this tarte on QVC deal. Good ole' QVC has had me lusting over jewelry, kitchen gadgets and curtains for years and oh yeah, they feature a slew of my favorite beauty brands. Including the illustrious tarte, of course.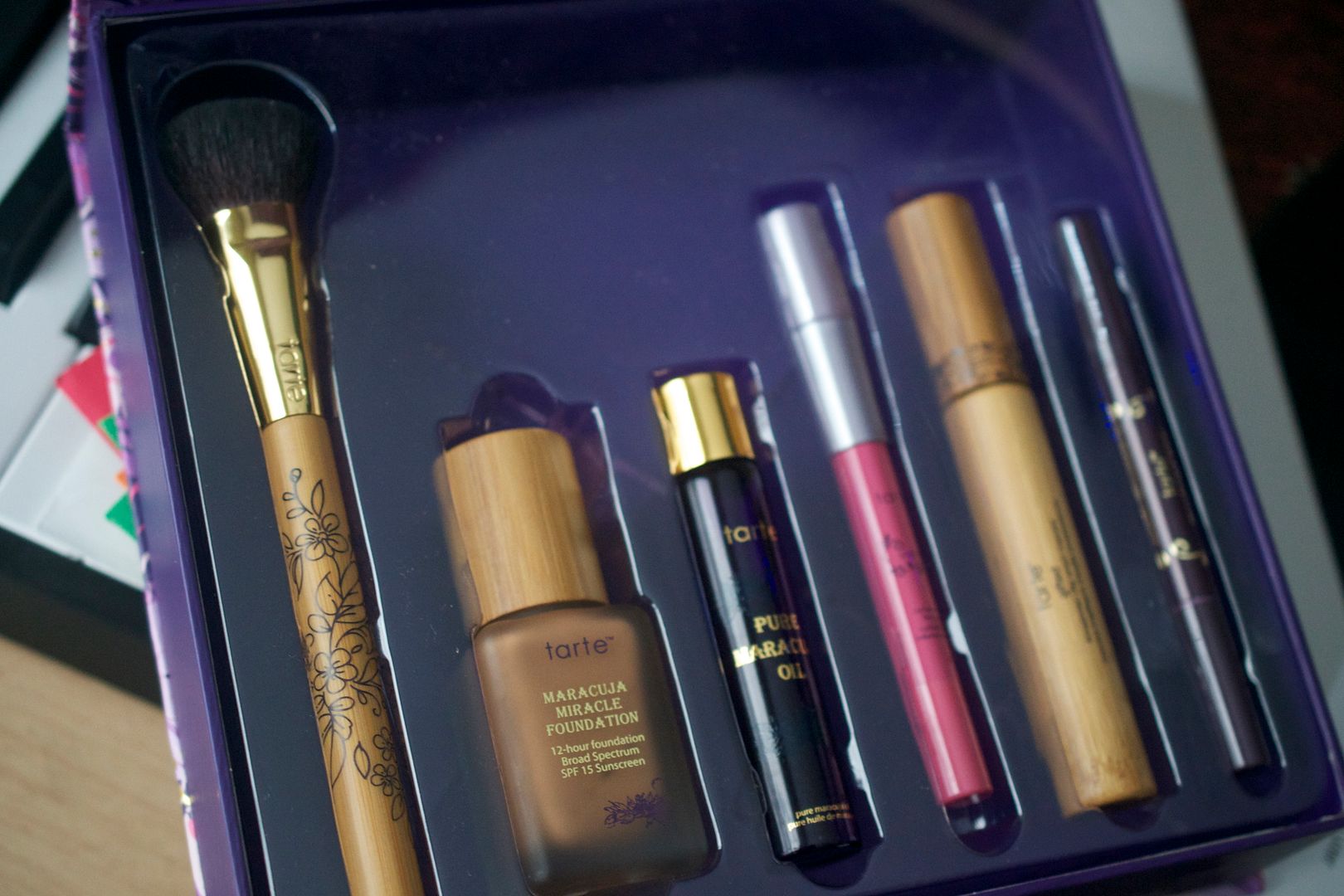 This isn't tarte's first time debuting fabulousness on QVC. Their maracuja oil has made several appearances. This set, however, has got to be hands down my favorite of the bunch. You get SO much and it's all under $50. Which is a big deal considering tarte's prices can be on the pricey (albeit worthy) side.
Check this out, mamas…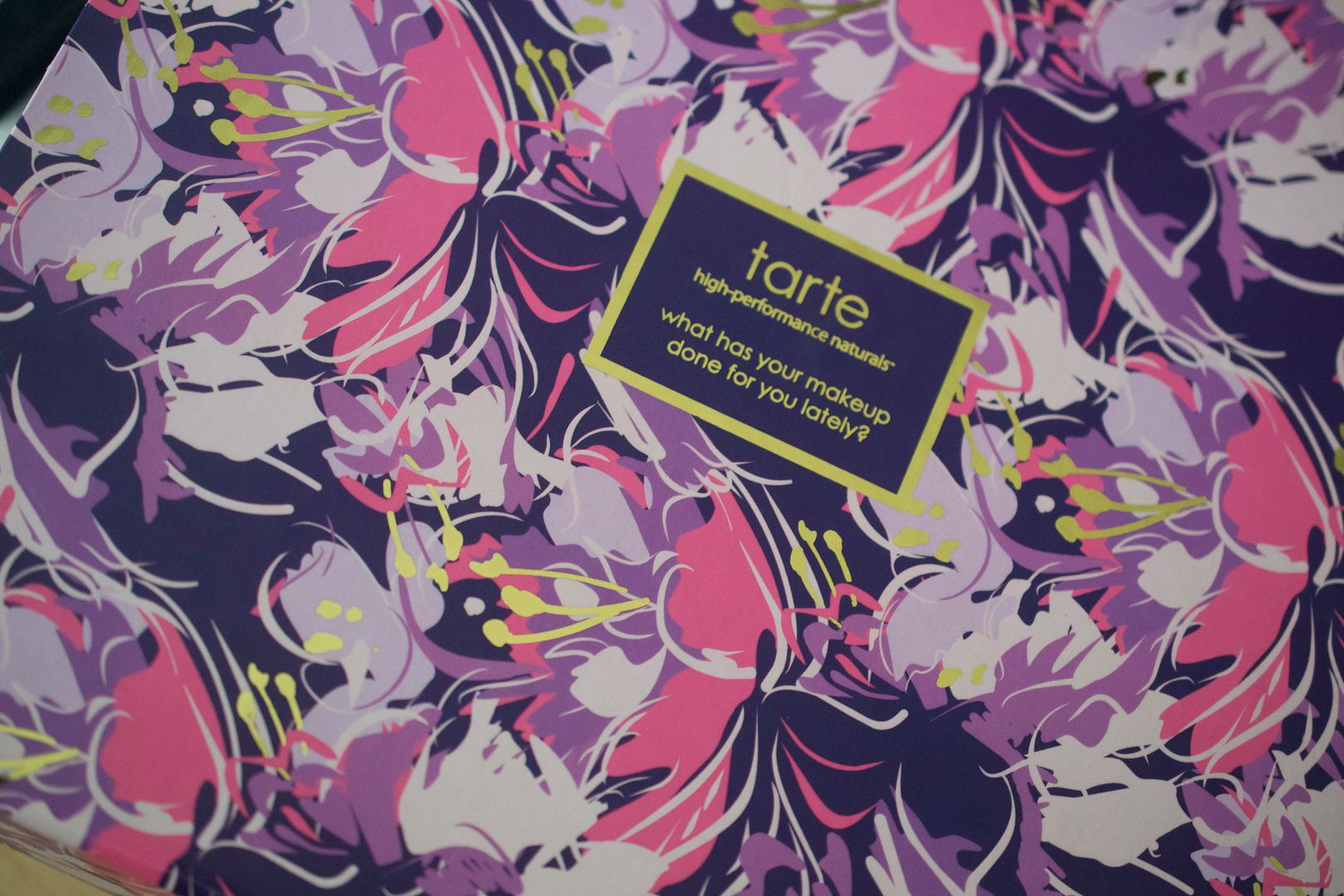 For one day and one day only (that's THIS Friday, July 13th), you can snag the tarte What Has Your Makeup Done For You Lately? collection. What's included?
LipSurgence Lip Shine in Smitten (new product!)
Pure Maracuja Oil Rollerball (new product!)
Retoucher Flawless Finish Bamboo Foundation Brush (new product!)
Maracuja Miracle 12-hr foundation w/  SPF 15 (new product!)
ModernEYES Waterproof Creaseless Shadow in Plum Brown (Liner in PlumBerry)  (new product!)
Gifted Amazonian Clay Smart Mascara in black
I was glad that I was able to get my hands on this collection so that I could do a quick review of the new products to give you an idea of what to expect if you want to scoop it up.
LipSurgence Lip Shine in Smitten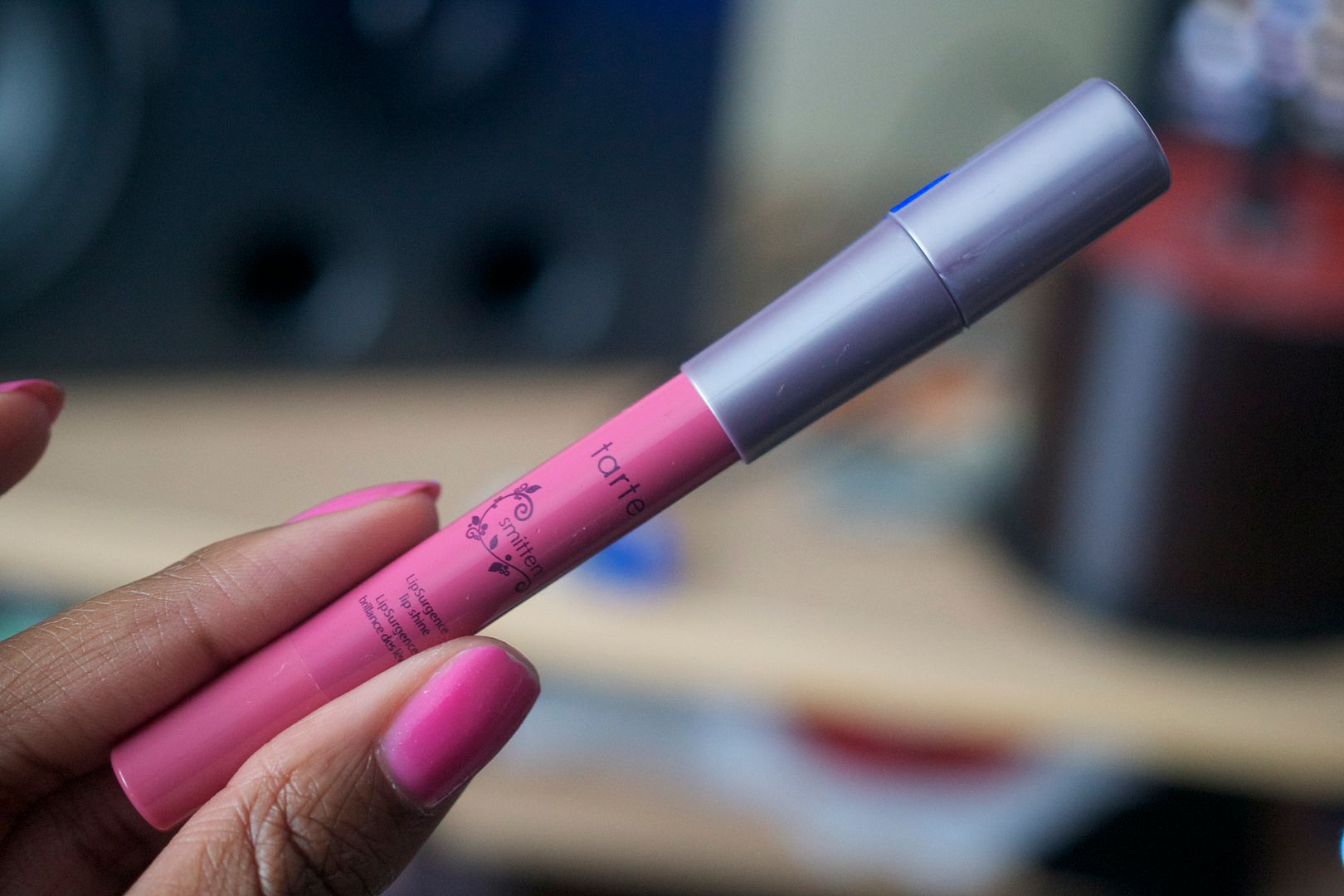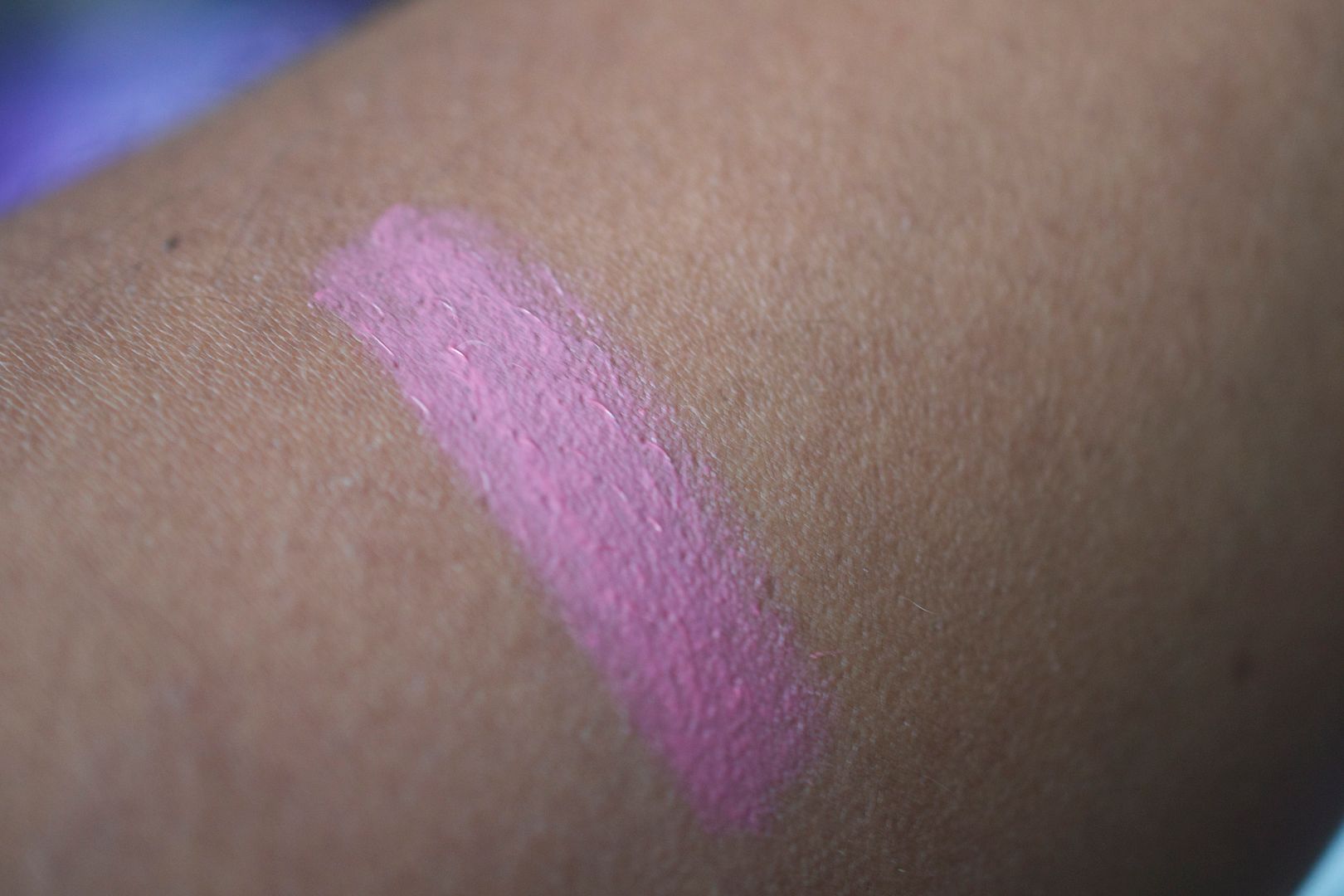 This shade is a bit on the bright rose-y side and I'm not sure it compliments my warm hue very well but man, I love the consistency and how it feels on the lips. I've reviewed le LipSurgence lippies before but I think I like this one better because it's sans glitter. There's also a built-in sharpener which is perfect for toting around!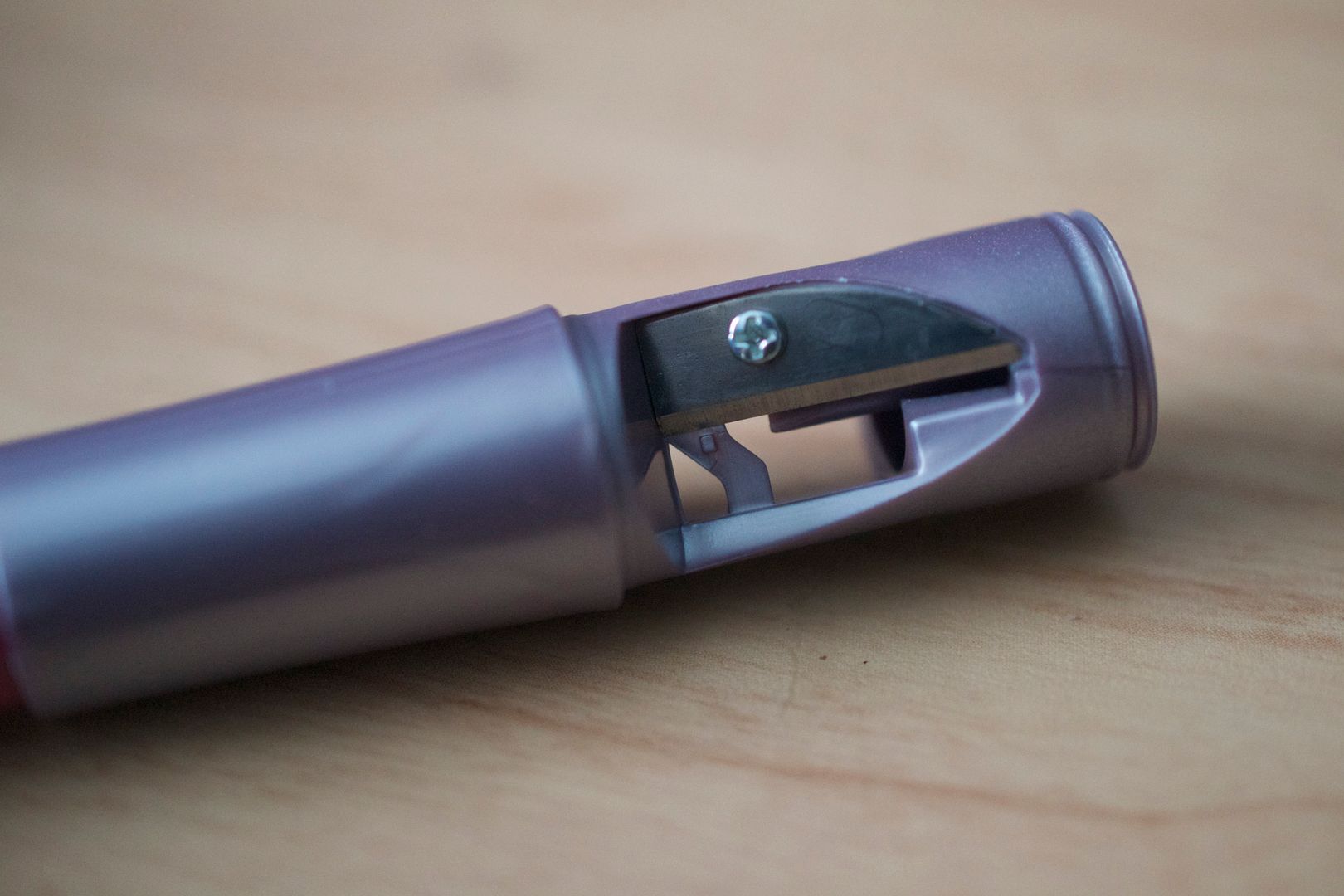 Pure Maracuja Oil Rollerball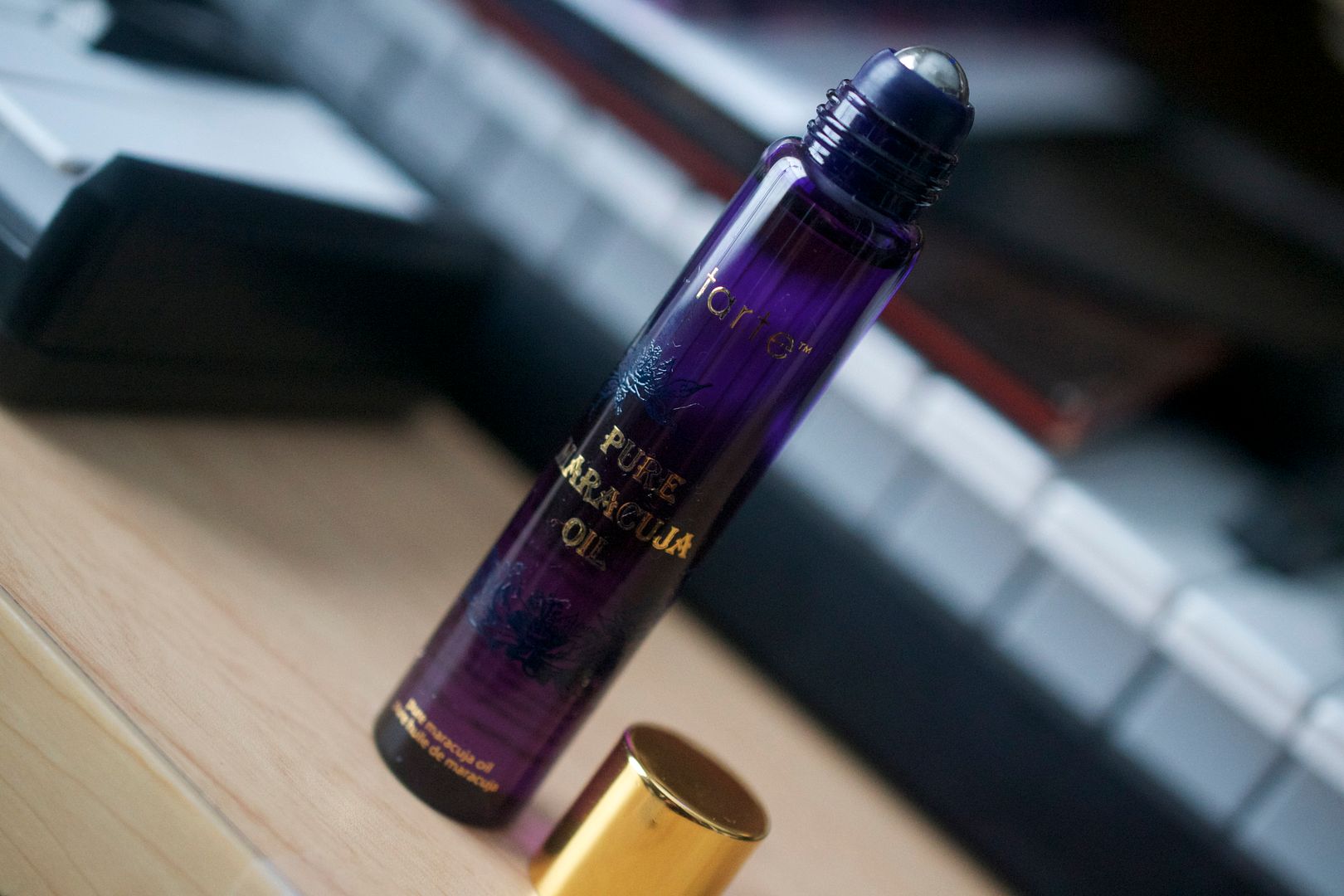 So excited to see the epic Maracjua oil in a travel-friendly rollerball. I adore everything about this oil. I find it perfect for using on the hair, skin, nails, body….everywhere! It's a fragrance-free oil that sinks into skin but doesn't leave an oily residue the way other oils can. I reviewed it here and I am still regularly using it.
Retoucher Flawless Finish Bamboo Foundation Brush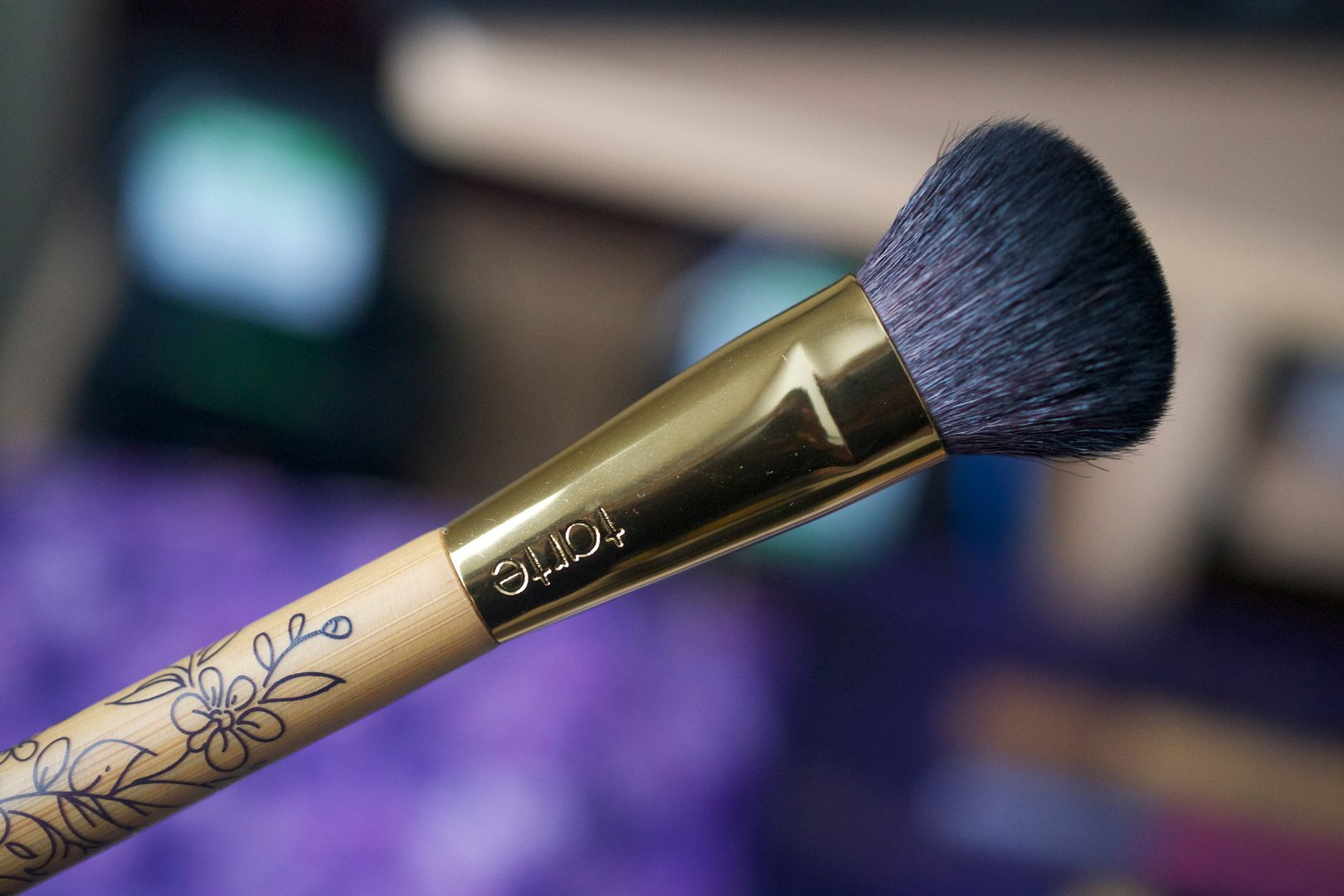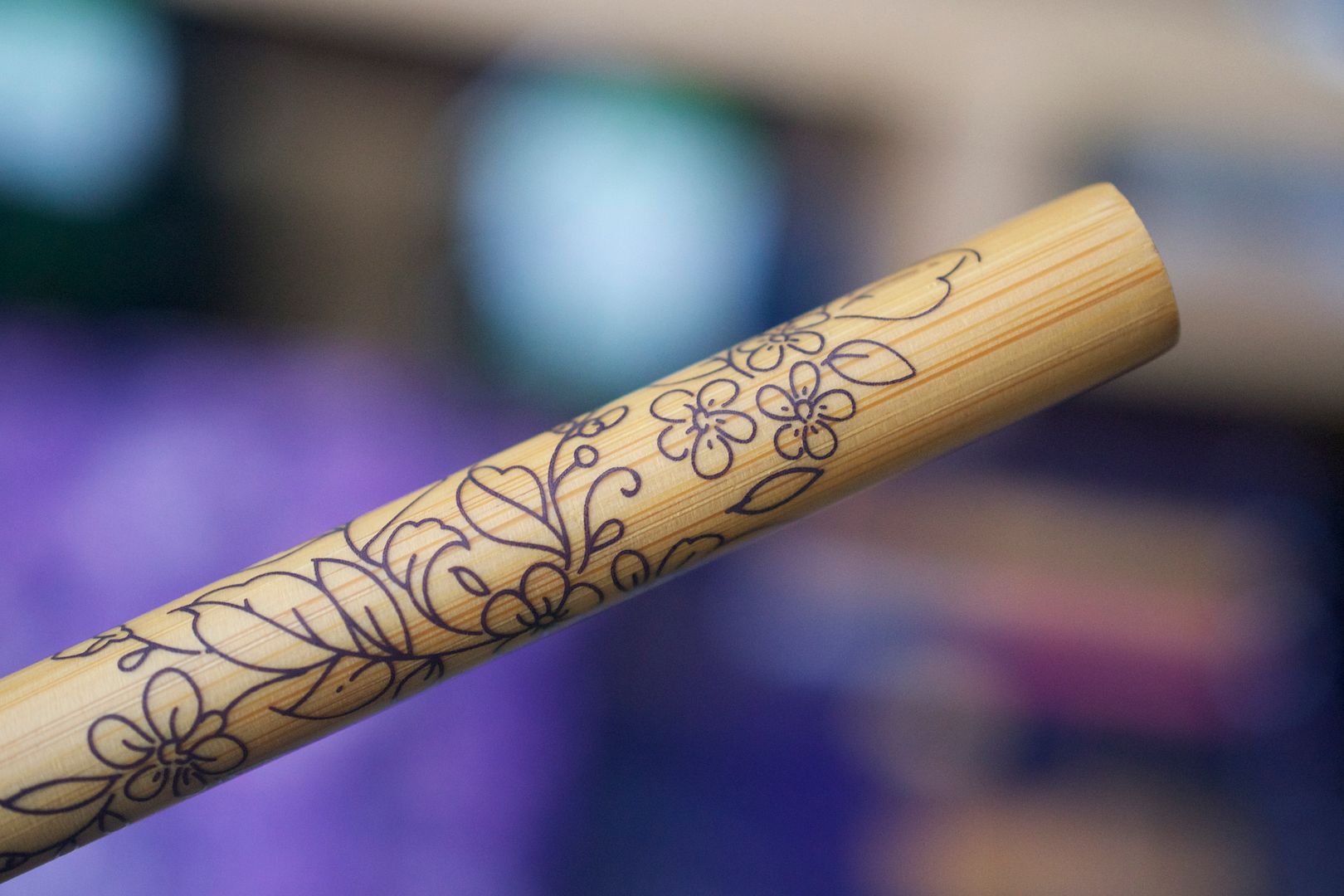 This brush – ohmiwords – this brush is incredibly soft. It's definitely softer than what I expected it to be and I find it perfect for applying blushes to the cheeks. Yah, I know it's a foundation brush but I find that I get much better use out of brushes like these when I use them for blushes, bronzers and highlighters. The rounded head makes for easy movement. Plus I really love the design on the handle.
Maracuja Miracle 12-hr foundation w/  SPF 15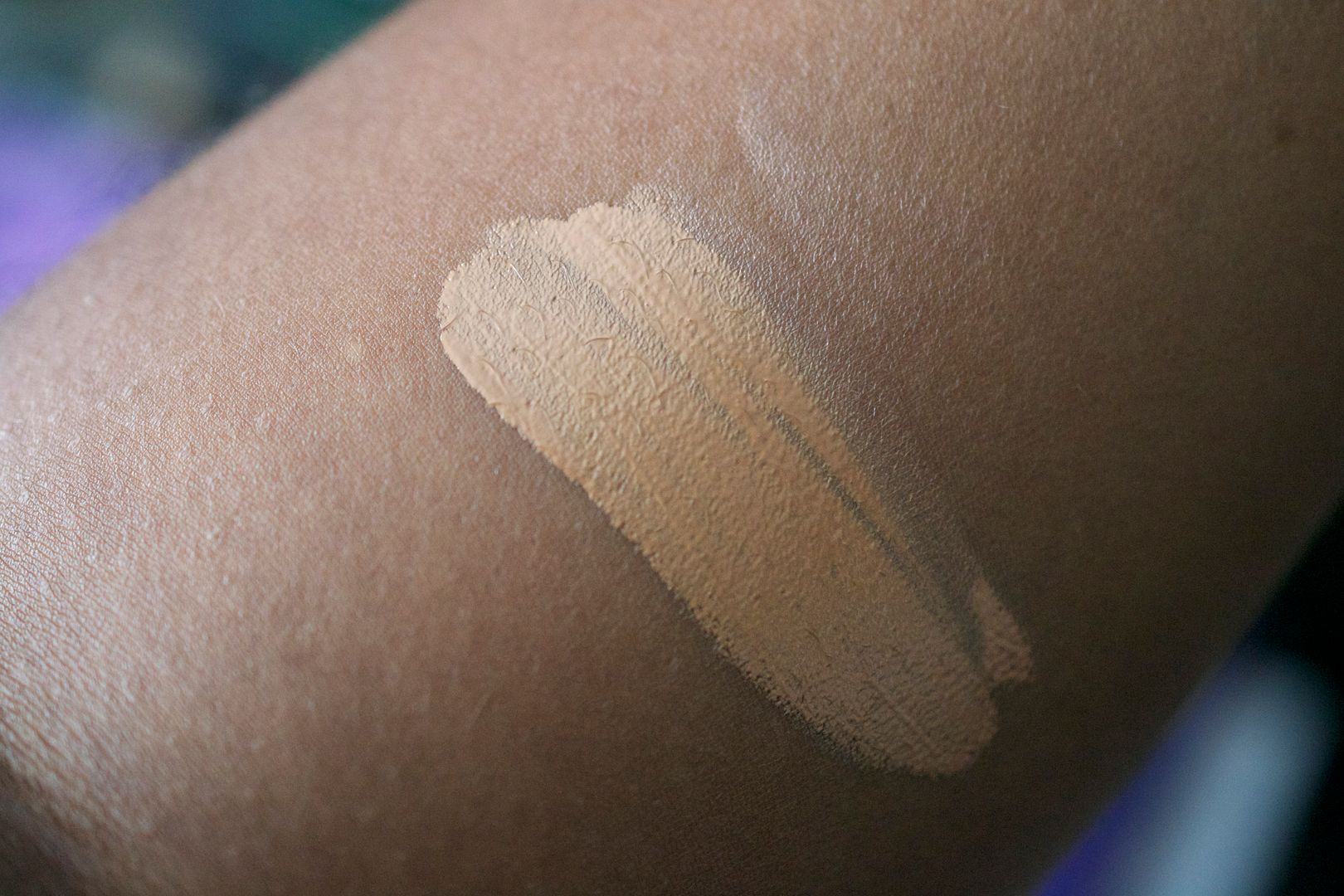 Oooooh, foundation! And there's a brown-girl friendly shade too. Unfortunately, I found this "Deep" to be too light for me which broke my heart a bit as it is the darkest of the 5 shades. tarte has never been one to have a ton of brown-girl friendly shades when it comes to their foundations. I knew that when I spied this foundation and so I didn't get my hopes up too high. Ah well. Consistency-wise, it feels nice air-y and I love that there's SPF built-in. The shades are as follows: Fair, Light, Medium, Tan and Deep.
ModernEYES Waterproof Creaseless shadow/liner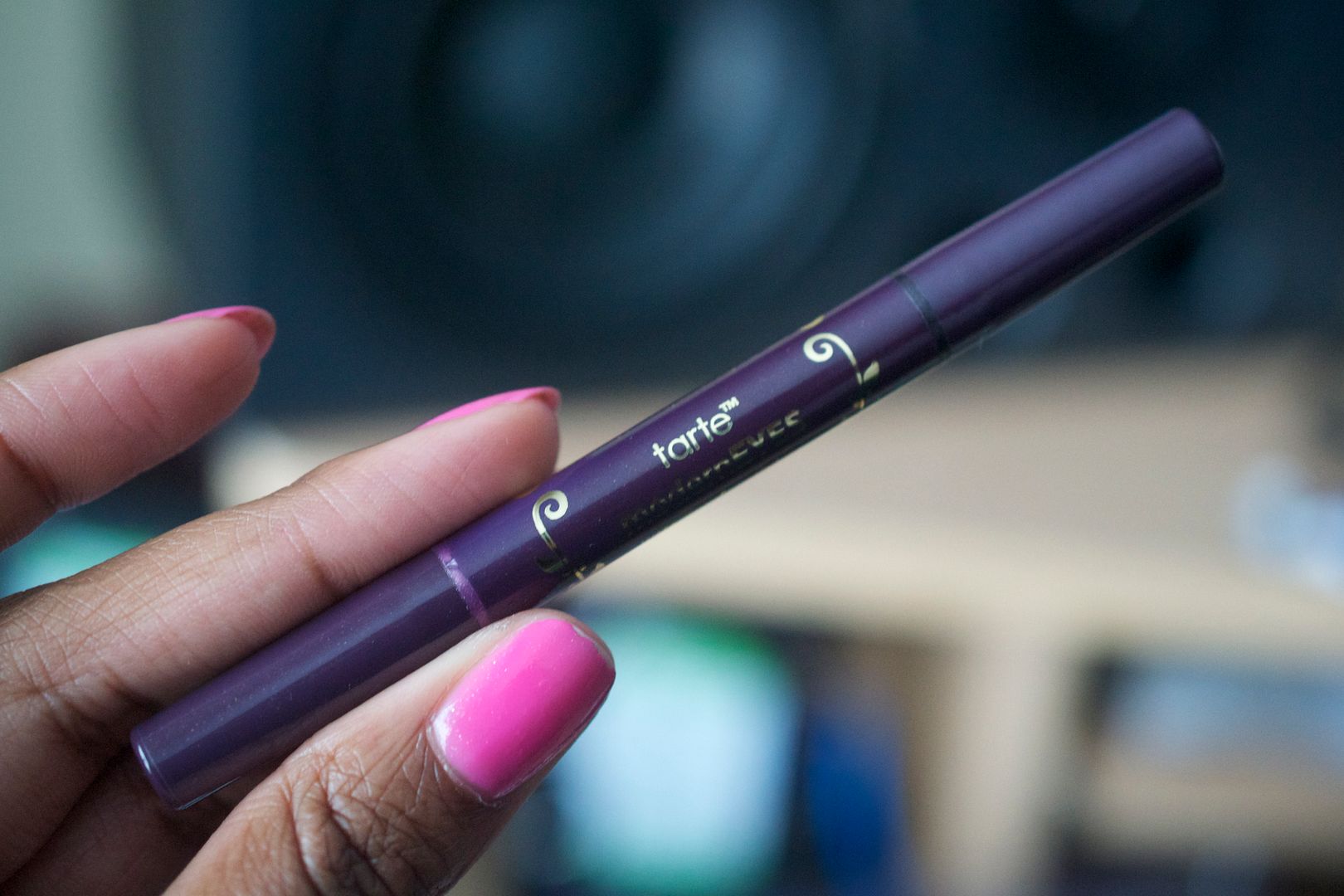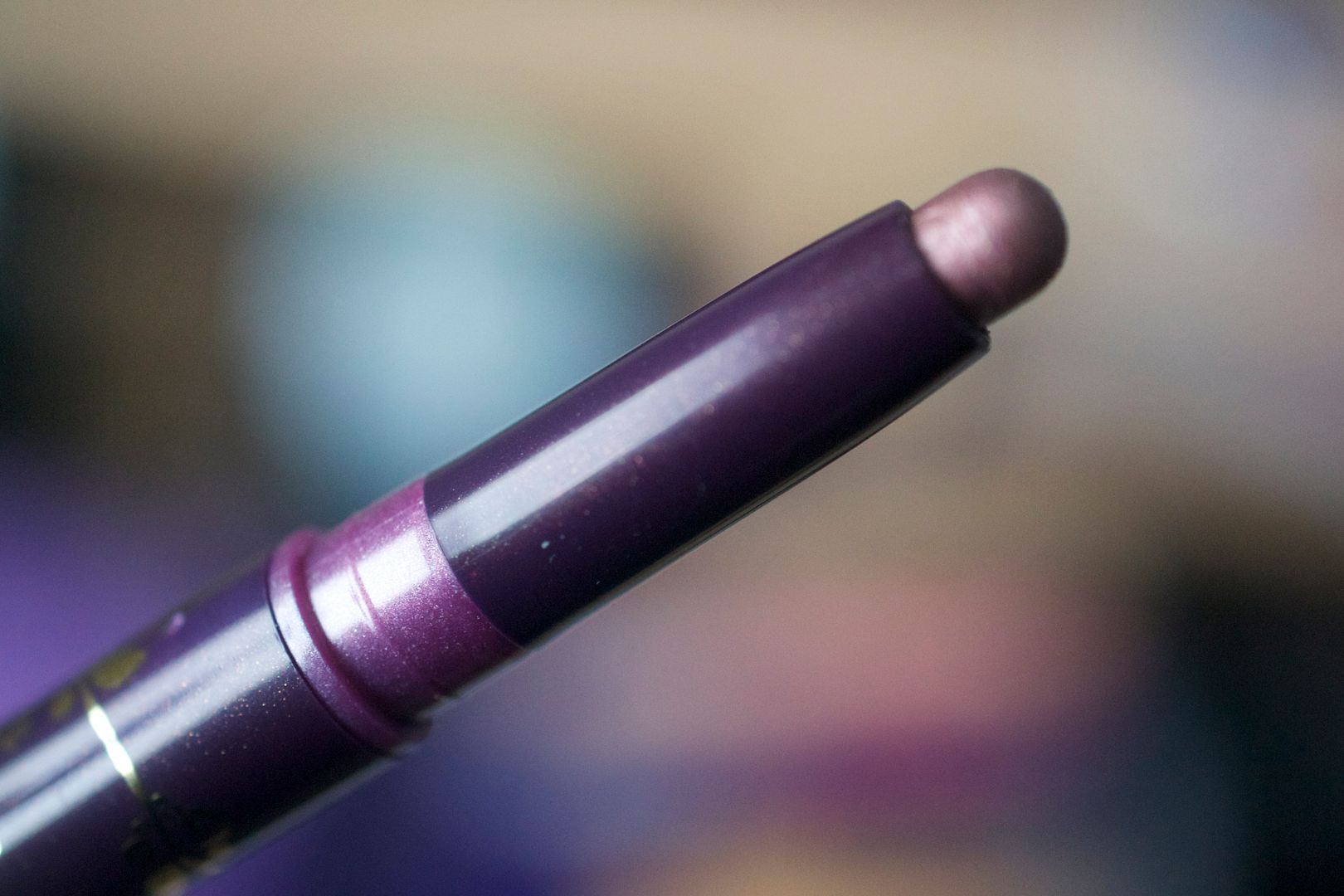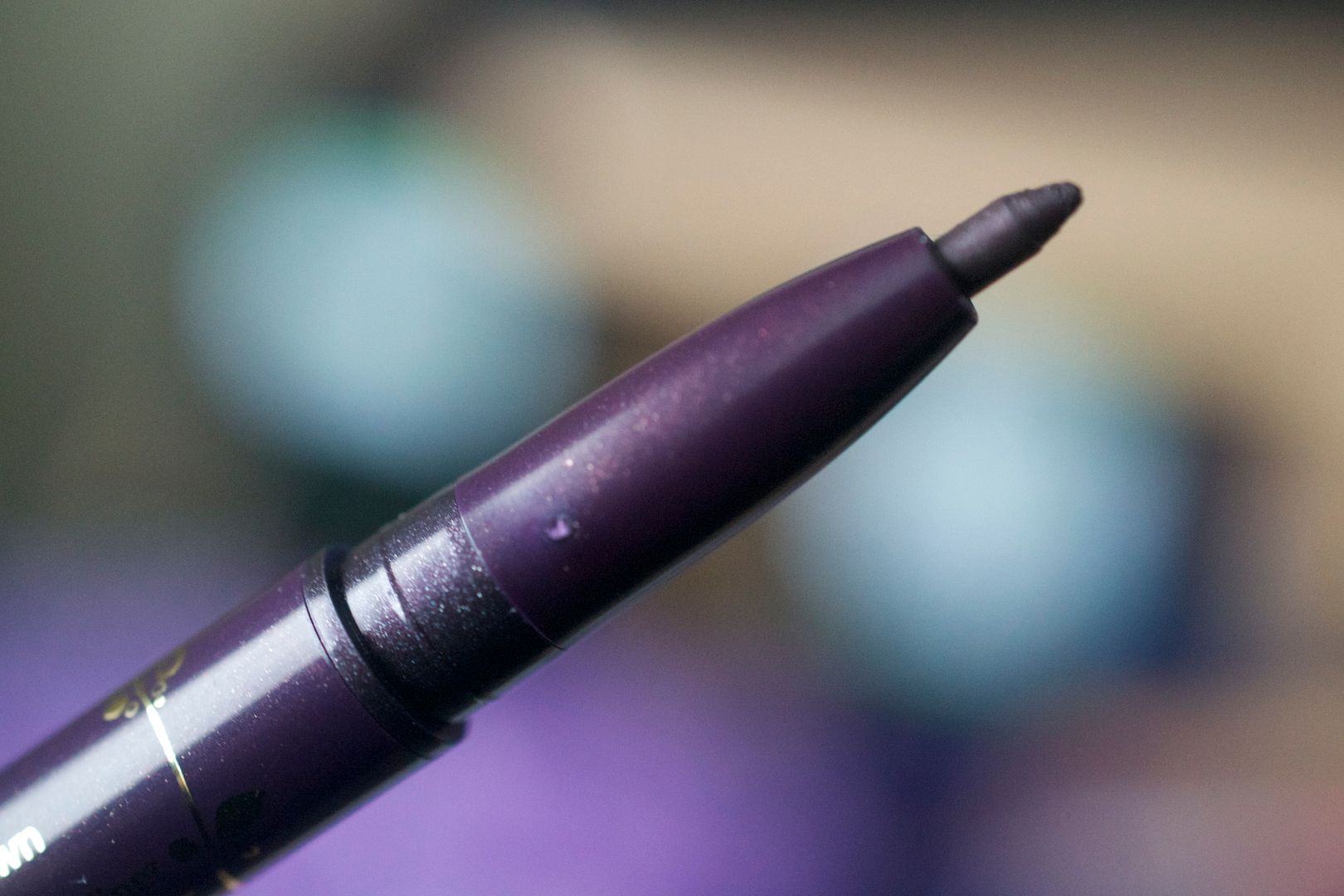 It's been a while since I've played with a tarte liner, but when they say creaseless, honey, they mean creaseless. This 2-in-1 product totes the shadow on one side and the liner on the other. Both are nice shades that will work for daytime and nighttime looks. Both are great at lasting on and around the lid area for hours at a time. However, if you're like me and have oily lids, you'll probably have to wear a primer when  wearing the shadow. No biggie.
Gifted Amazonian Clay Smart Mascara
Won't say much about this because I've got an entire review on it here. This is hands down my FAVORITE tarte mascara. It volumizes and lasts longer than most natural mascaras.
Overall, for $49.98 I say you're getting a darn good deal. Even if the foundation shade happens to be off a bit, the mascara, brush, maracuja oil and lippie impress me enough to consider this a steal. You will only be able to get this on Friday, July 13th on QVC and QVC.com.
Whatcha think? Think you'll be grabbing? Somehow I think Janet Jackson will approve this collection. Haha, get it? Someone….anyone?