I'm back with part 2 of the glorious Glamazon Pure Performance 12-Hour Lipsticks from Tarte. I reviewed the first 4 here. I am still so in love with these lippies and love how Tarte has given us such a diverse color palette. There are shades for bold color lovers and those that prefer nudes alike. Ironically, in this post I'll be featuring two reds! The best lipstick color evaaaaa. But then again, y'all know how I feel about reds. 😎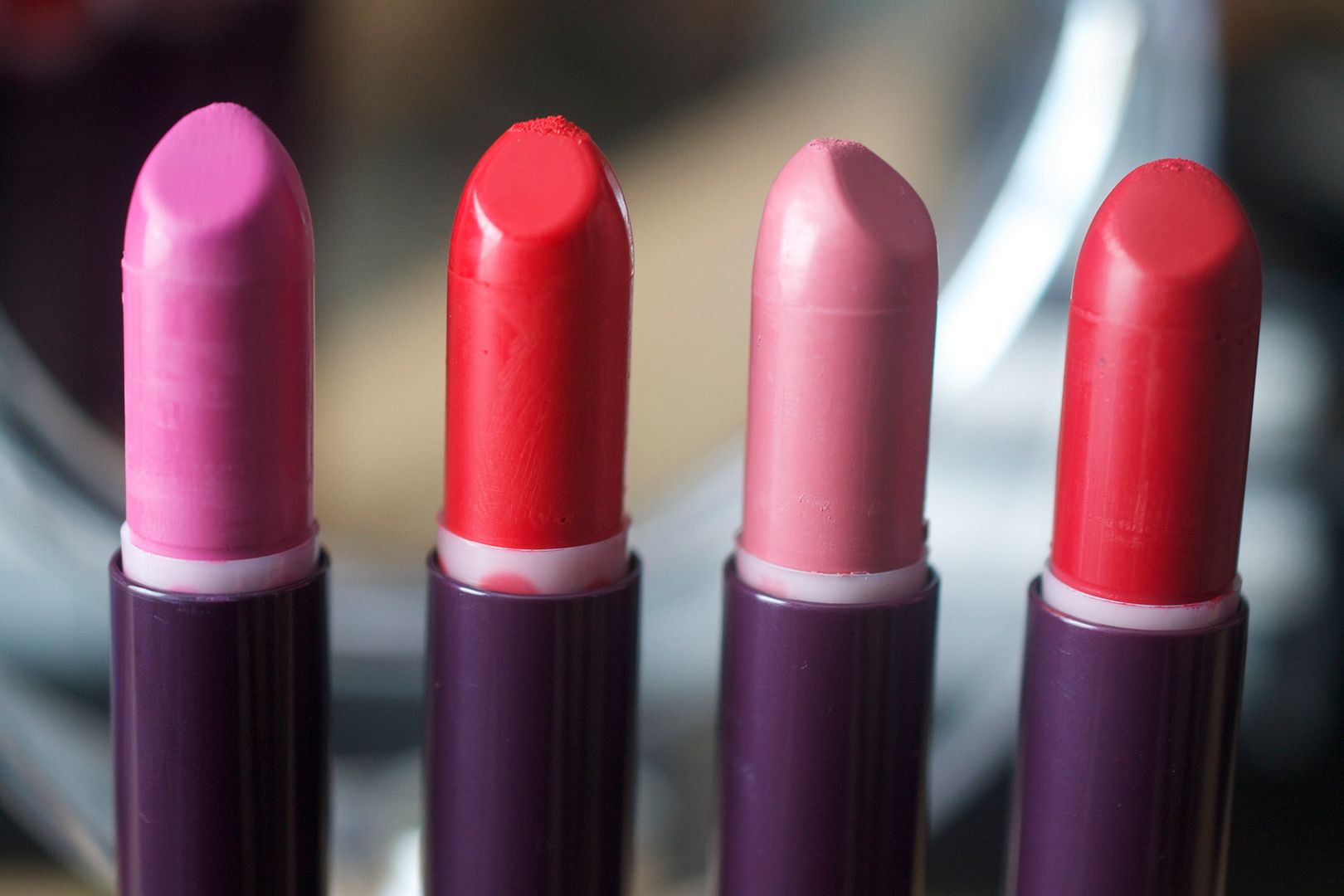 Aren't they pretty? From my original post, you'll know that despite the fact that these are clay lipsticks, they are incredibly moisturizing. Of course you'll still have to wear a balm for added moisture but these aren't half bad.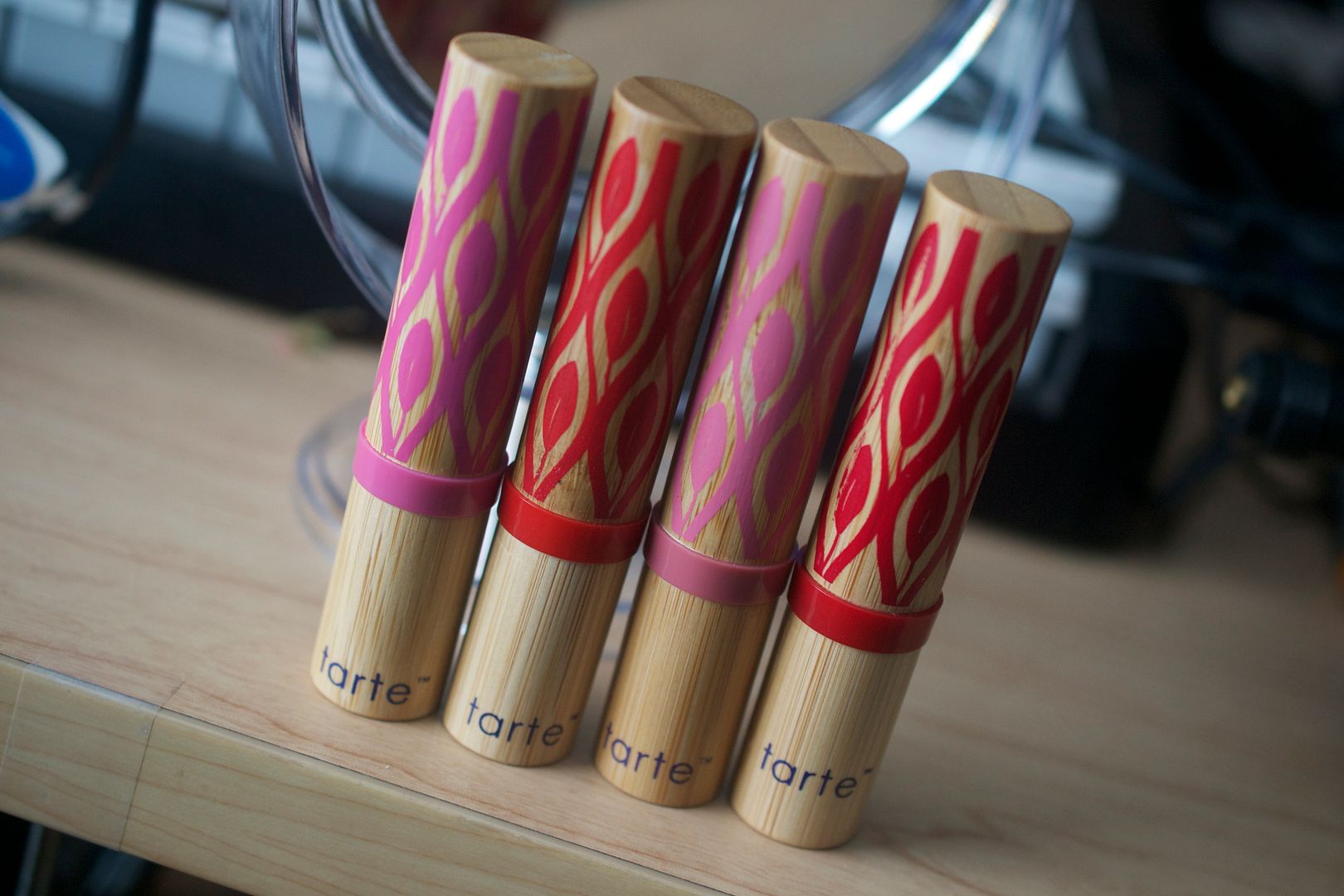 I am still impressed with the crazy amount of shine and pigment that these lipsticks give. Far more than most traditional lipsticks! And just to think…these are without parabens and all of those yucky preservatives. This is why I love Tarte. They don't comprise quality even though their products include natural ingredients.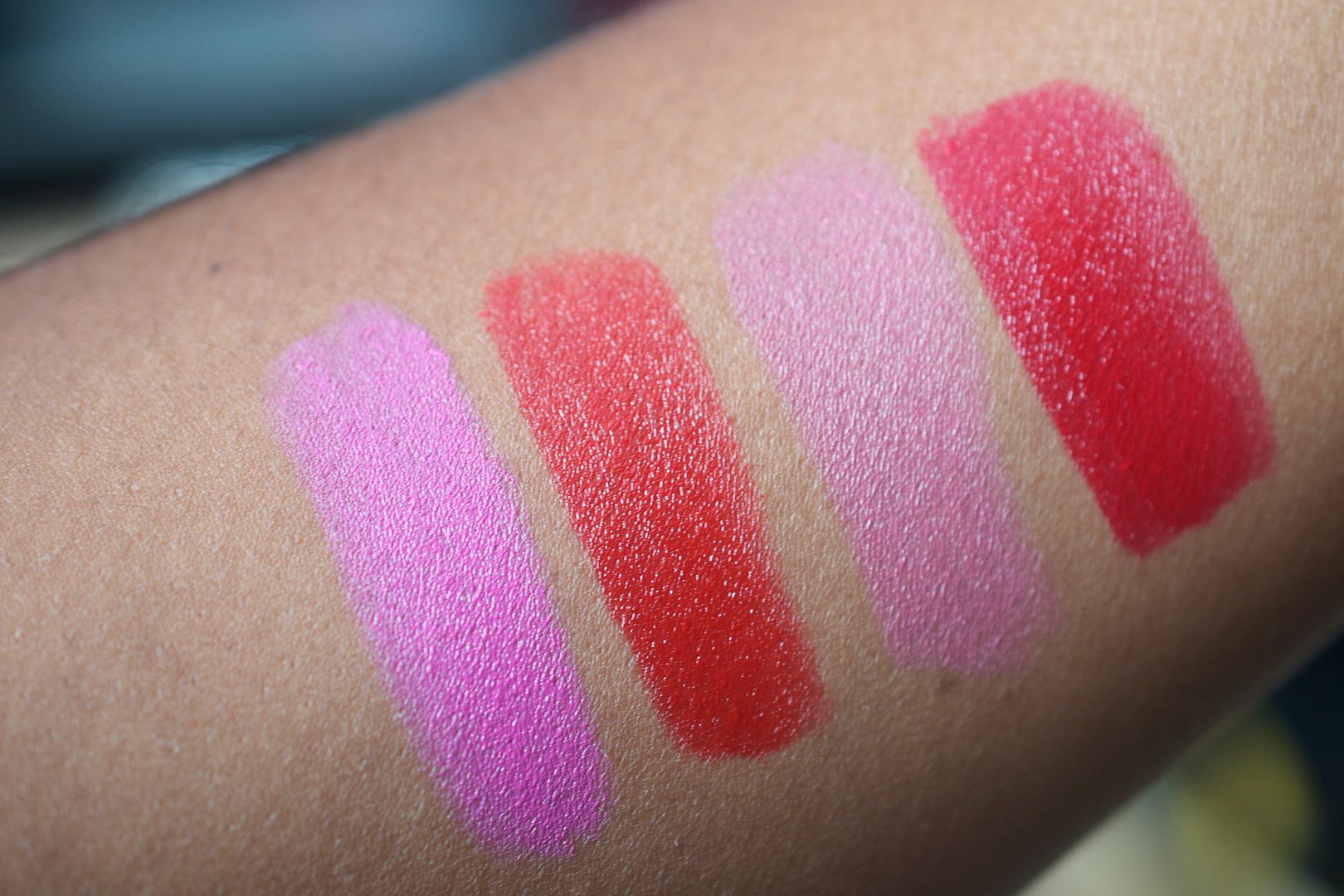 (l-r) Whimsy, Fierce, Inspired, Wild
Whimsy is described as a bright pink and the swatches on the Sephora website don't do this baby ANY justice. I find it too cool for me to wear alone but it's a gorgeous pink nonetheless.
Fierce is an orange toned bright red and as much as I love reds, I prefer blue toned reds but this is still very nice.
Inspired looks a lot like Pure. They are both rose-y pinks. This one is more on the lines of a dusty rose and while I don't wear a lot of light pinks, if I were to wear one, it would likely be a sweet and dainty one like this.
Wild is my kind of red! It's a cool red that I think looks great on me.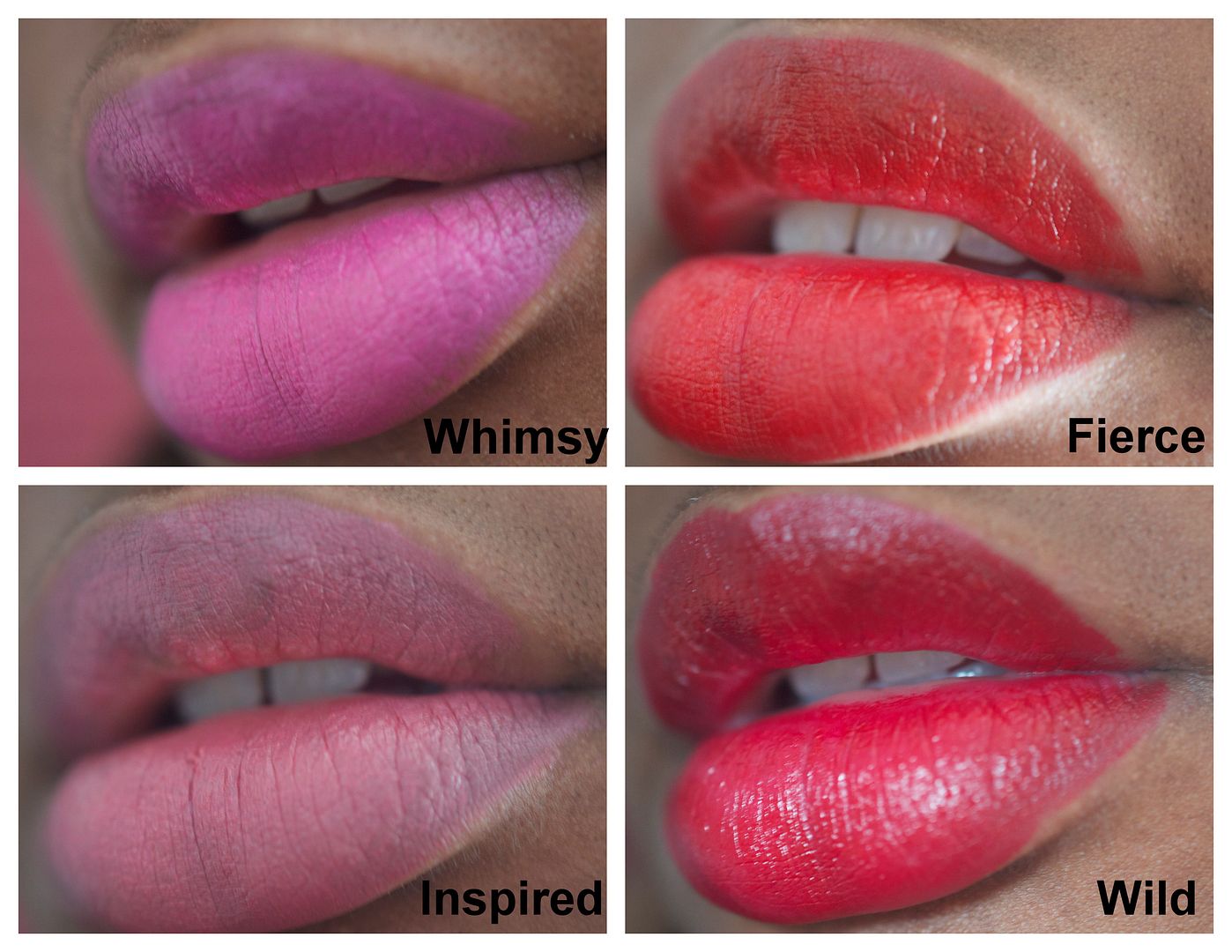 To get an in-depth review of these lipsticks if they are worth they steep price tags of $26 a pop, check out this post. In the meantime, if you're still stuck on deciding which ones you may want to snag, I highly recommend one of the reds (Fierce or Wild) and Foxy. Foxy is a beautiful deep pink that I think will flatter anyone.
Way to go, Tarte! Can't wait to see what these cosmetic geniuses come up with next…