That sounds like a talk show title, uh? Boob Talk with B. Hahahaaaaa! For some boobs is a serious TMI topic. And why, I'll never know. My girlfriends and I love talking about our boobies. We push 'em up in public and complain about how small or big they are. It is my belief that all us women folk have a personal love or hate for our boobs.
All throughout middle school, I wanted boobs. I was so bare, that I didn't even wear a training bra. There was nothing to train. Each morning, I would wake up thinking that maybe overnight God granted me with a bosom blessing. And each morning, I'd wake up and be like…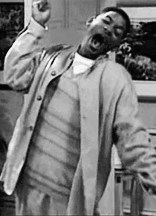 …because nope. Still no boobs. In my middle school mind, boobs meant social status. Trading my camisole for a training bra would grant me access to the Cool Kids Club. Because I was a victim of bullying for most of my middle school life, I wanted boobs like Charlie wanted a Golden Ticket. And then one day it happened. I was in 9th grade. I did my morning ritual of glancing in the mirror and greeting me was a pair of C boobies. C's!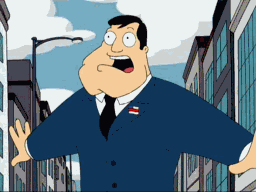 My world changed. I became a new person. I was a girl. A young woman. With boobs. Those C's eventually turned into DD's. And that's when the fun of having boobs ended. Bra shopping was never something that I never looked forward to. I could never wear the cute and dainty bras that came in colors like magenta, purple or pink. I had to wear white, brown and black bras with not 1, not 2 but a good 5 hooks in the back. It didn't matter what size I was, because of the boobs, I ALWAYS had to go up a shirt size. And wearing a bathing suit top was the worst. No matter what I did, I always looked like I was auditioning for a Playboy cover.
I used to do some heavy complaining about my boobs.
Until I met a college friend who had undergone a mastectomy at the tender age of 22. She was diagnosed with breast cancer at 19 and the minute she heard me complain about my boobs, she shut me down. So told me that I should be grateful and learn to appreciate those boobs of mine. And ever since then….I've been appreciating them.
Do you love yours? Get annoyed with 'em? Want more or less? Find them to be perfect? What's your boob story?