I found this recipe on A Black Girl's Guide To Weight Loss and just had to try it.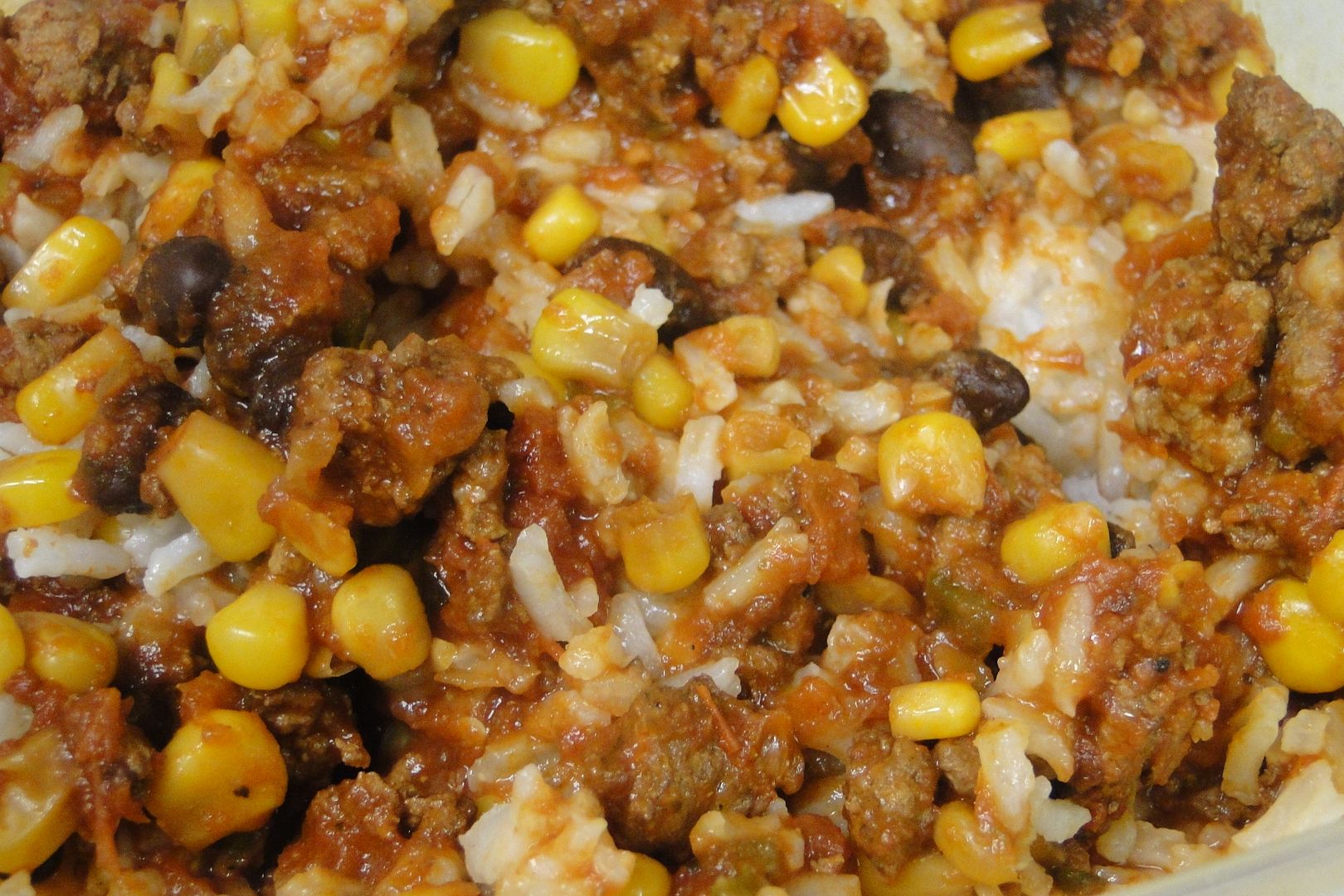 I wanted to skip the turkey but I figured I needed a double dose of protein since I worked out HARD the previous week. This recipe yielded quite a few servings in my 3-quart Crockpot. I had enough for lunch and dinner for at least 3 days. I also had enough to freeze too!
I really should have used more chili powder as I  2 tbsp didn't give it enough of a "chili" taste to me.
I used all organic vegetables and skipped the cheese because, well…y'all know my cheese issues. 8) And of course you can skip the rice but I'm not one of those anti-carbs kid, so rice it was!
Hit the jump to check out the recipe. Let me know if you try it!
1 1/4 pounds lean ground turkey
1 large onion, chopped
1 garlic clove, minced
1 1/2 cups frozen corn kernels
1 red bell pepper, chopped
1 green bell pepper, chopped
1 (28-oz.) container crushed tomatoes
2cups black beans, rinsed and drained
1 cup tomato sauce
2 tbsp chili powder (or more if you choose, depending on your chili powder's specific flavor)
1/2 teaspoon salt
Toppings: shredded Colby and Monterey Jack cheese blend, finely chopped red onion
Excerpted from Slow-cooker Turkey Chili | A Black Girl's Guide To Weight Loss