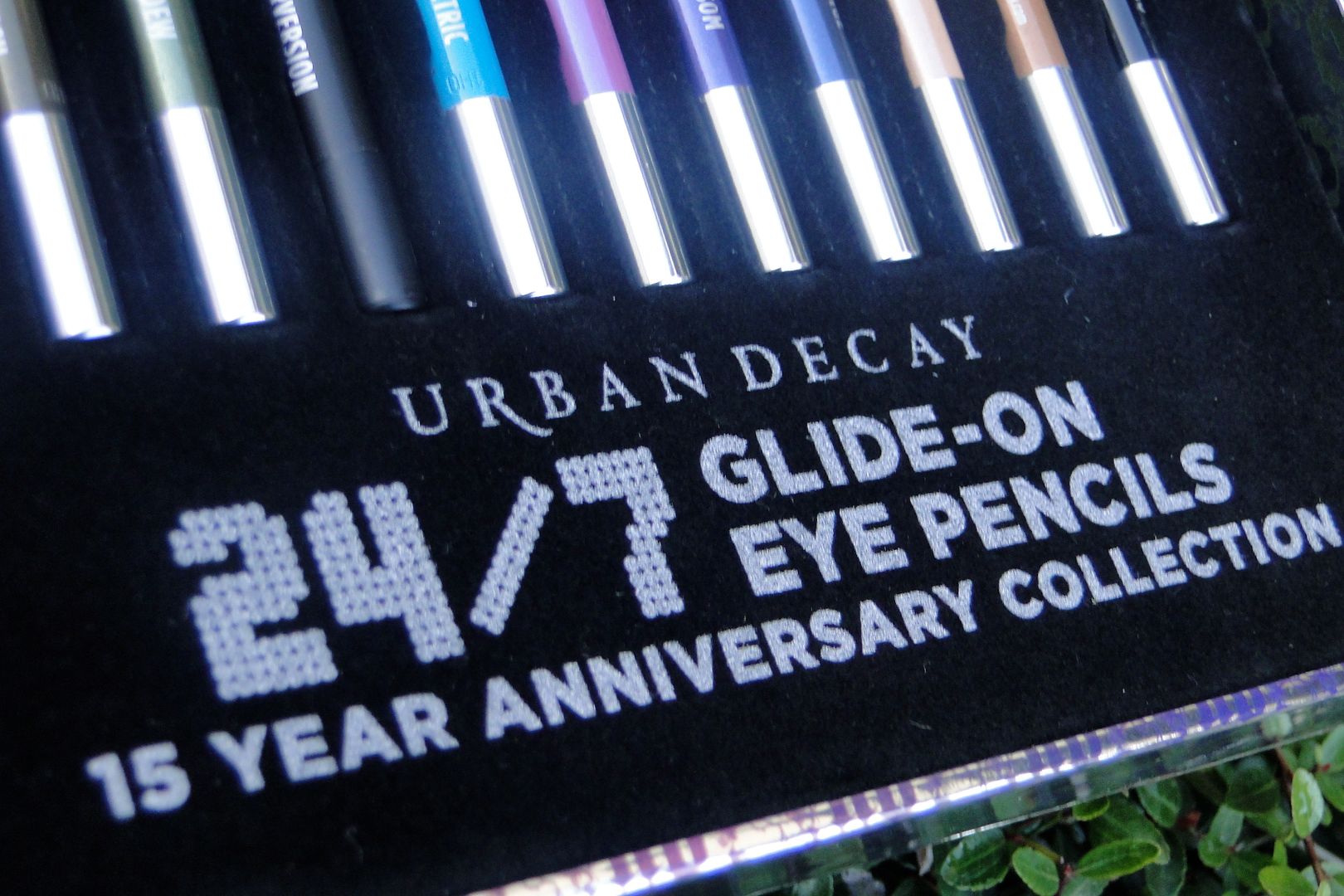 I can't remember what my first Urban Decay product was. I am almost positive that it was one of their freaking awesome 24/7 glide-on eye liners. Why yes…I think it was. One of our favorite brands is celebrating their 15th birthday with one of 2011's best beauty deals. Look at these things…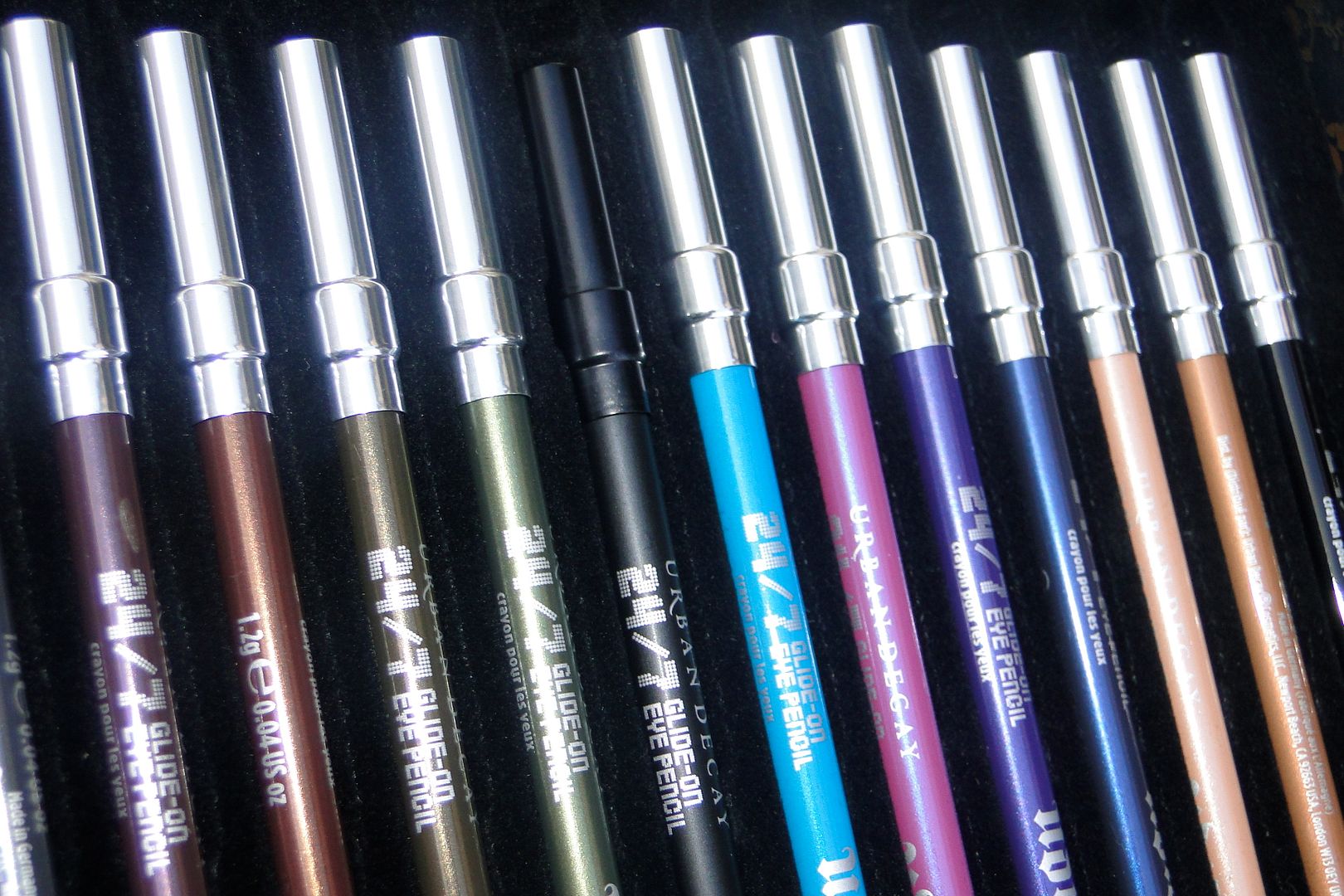 *faints* For a limited time, Urban Decay will grace us with the 15-pencil collection of veteran and newbie liners. All are paraben-free and come in a stunning collector's case with a pencil sharpener.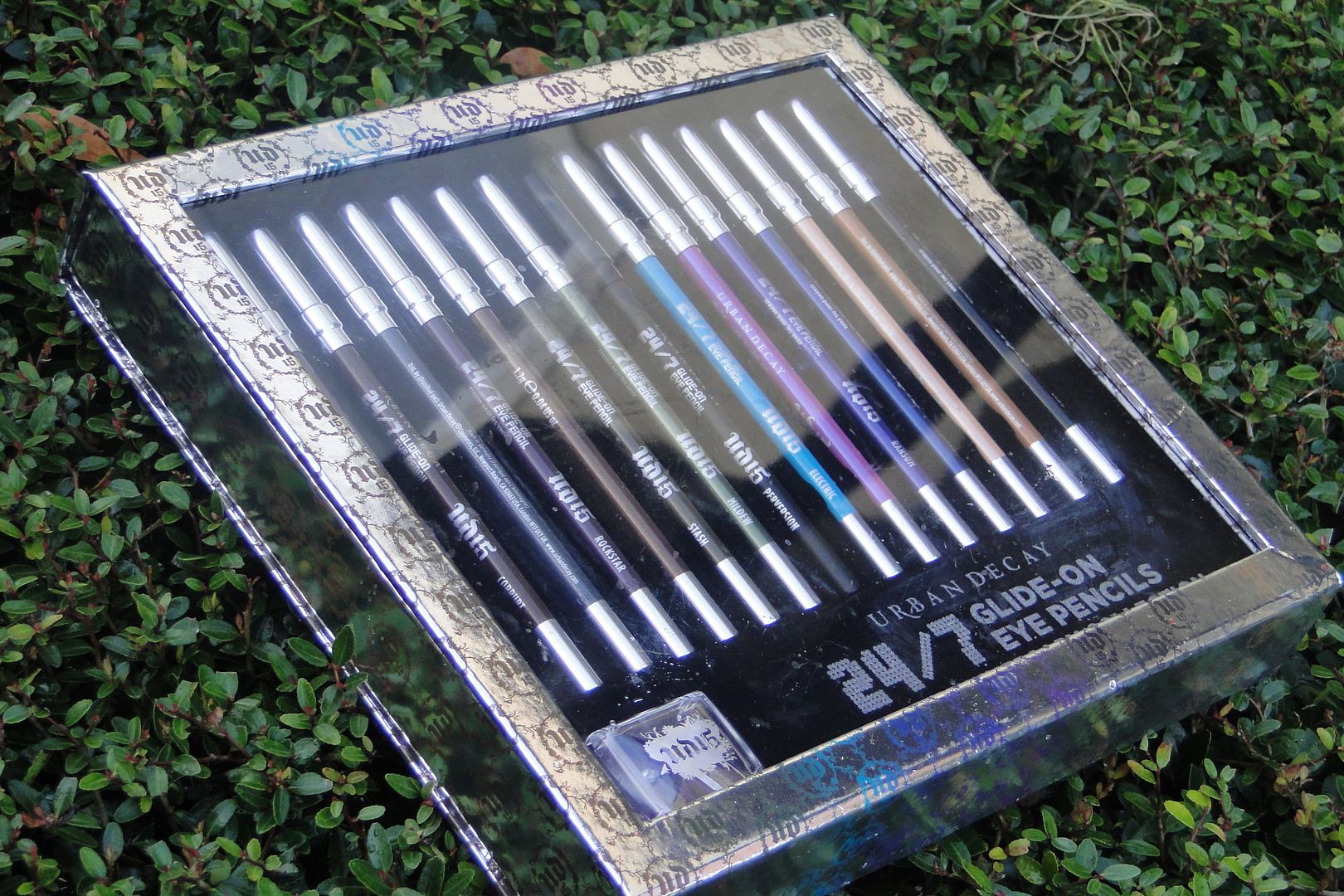 The collectable box is jazzy but isn't so durable. If you're wanting to purchase this, be sure to have space to store your new pencils as leaving them in the box may not be practical. The set includes SIX new pencils, all of which I am still a testin'. One of them has stolen my heart though. Perversion is an even darker black than Urban Decay's Zero. And as a lover of super dark liners, I LOVE this one. Perversion is to the left.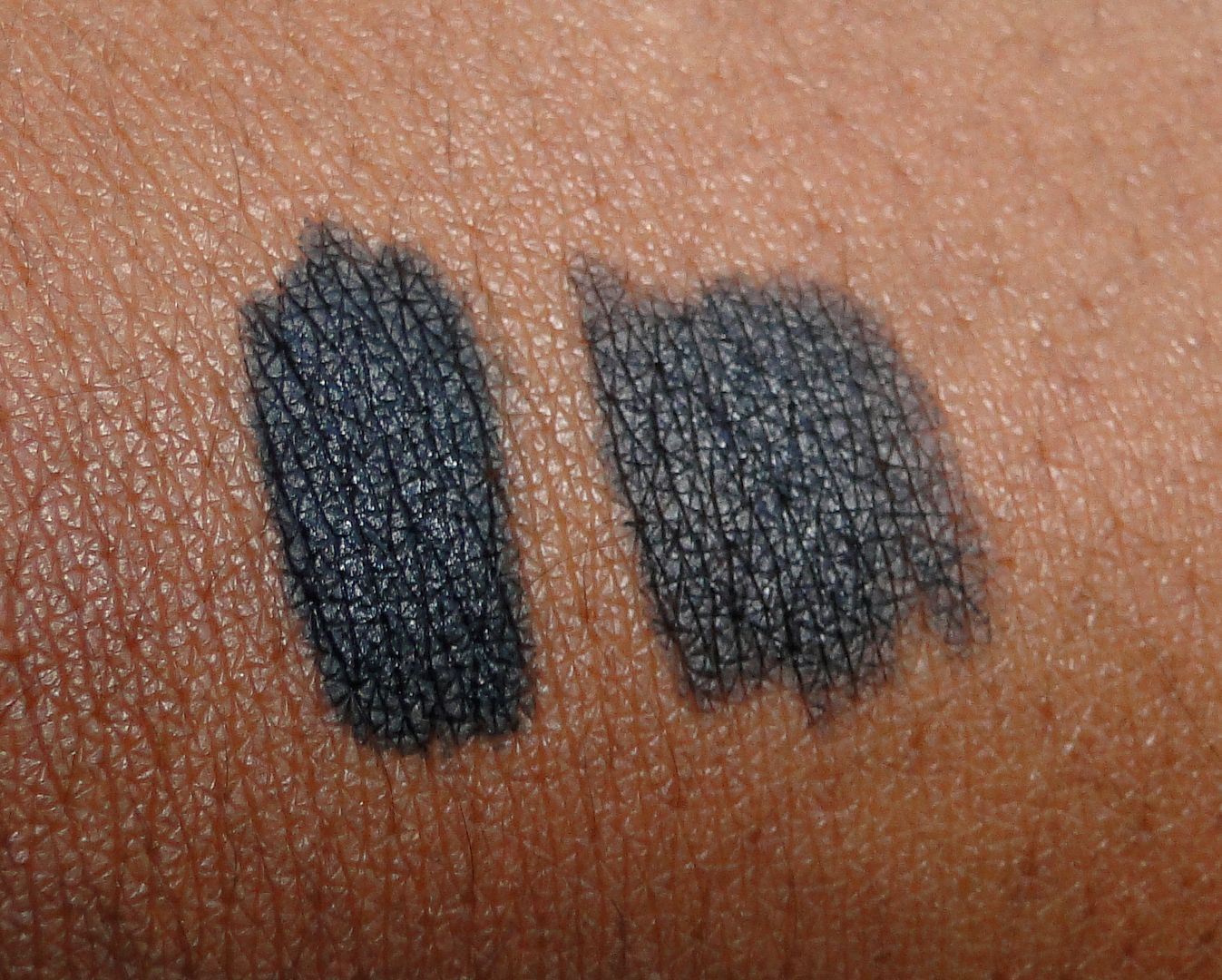 I'll be introducing the other new siblings later but I wanted to let you know that if you're interested in these liners, snag them with the quickness.
"Okay, B...are they really worth $92?"
Yes, I know…this is A LOT of money for 15 liners. But everyone's circumstances are different. Some of us are make-up artists that could use these for a kit. Some of us make HUGE beauty investments once or twice a year and could justify a purchase like this. And some of us love Urban Decay so much, that we don't care what the price tags are. The truth is, the value of this set is $264 as each UD pencil regularly goes for $18. In a sense, you're getting a deal. If you've been saving a Sephora Gift Card for a special purchase, this would be the one to get. You WON'T be disappointed.
Think you'll be investing in these pencils? Stay tuned to Urban Decay. They'll be having 3 other 15th Anniversary goodies coming out. Can't waiiiiit! Get additional deets about
[polldaddy poll=4654515]