I know what you're thinking, "Ultra-what…? I found this mascara while boppin' around in Sephora and I just HAD to pick it up. If for no other reason than its name. Am I the only one who shivers at the sound of the word flesh? So exactly can one expect from a mascara like this?
You ready?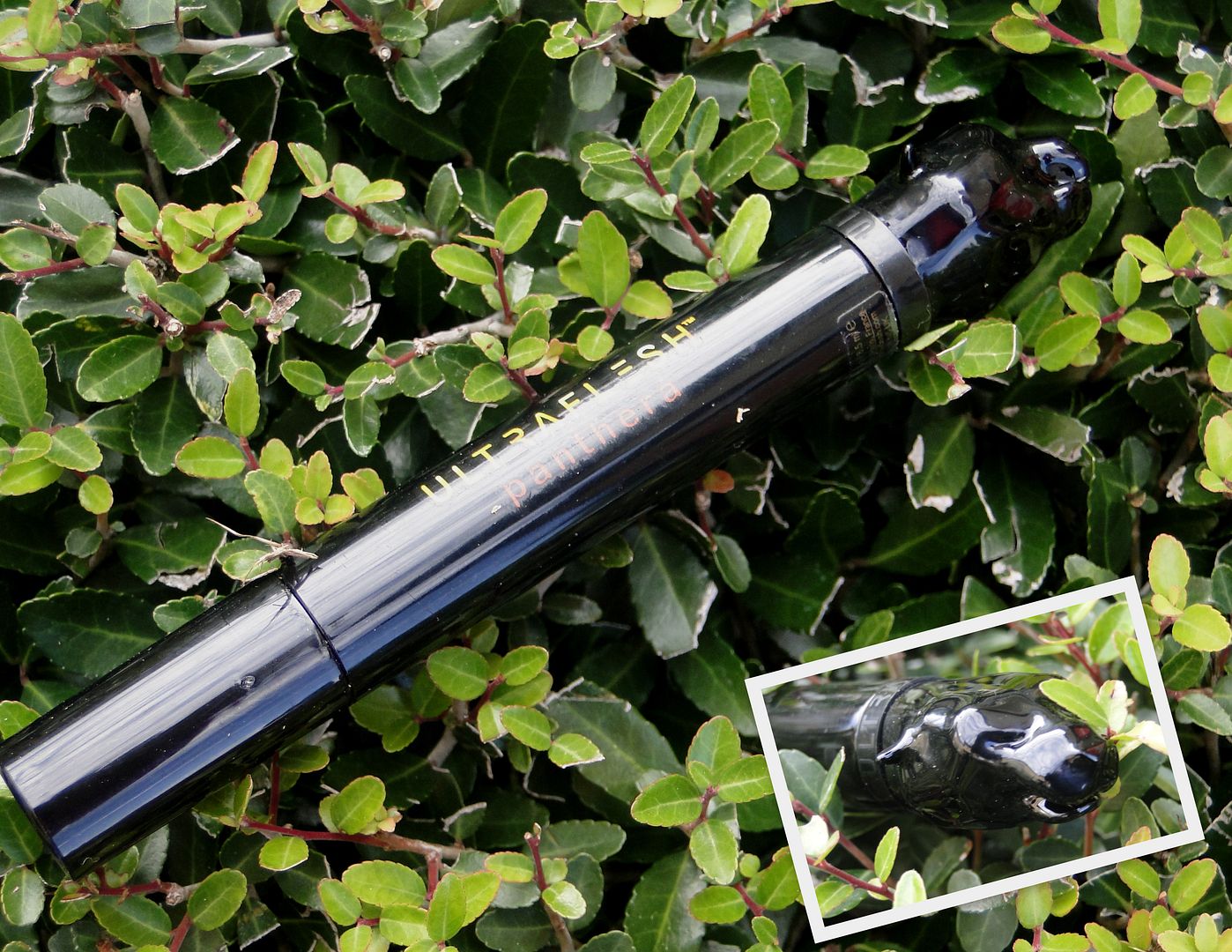 Price: 2 out of 5 ($26 from Sephora)
Packaging (brush wand): 5 out of 5
Overall: 4 out of 5
What It Claims: This volumizing, super-defining, and long-wearing Ultraflesh mascara gives the term "cat eye" new meaning. Formulated with a blend of natural waxes, it maintains the lashes' soft, pliable feel while keeping lashes conditioned and promoting healthy growth. The dual-purpose Panthera brush combines a full brush experience with a comb on the other side to create definition and length without clumping or smudging. (via Sephora)
The Truth: The packaging is mad cool. Rawr!
What I Loved About It: I didn't know it when I picked it up but is formulated without:
– Sulfates
– Synthetic Fragrances
– Petrochemicals
– Phthalates
– GMOs
– Triclosan
That's awesome! And I also really really love the wand. It lengthens beautifully.
What I Didn't Like: It may sound a little silly but I HATE the name of the brand. Ultraflesh. *shivers*
Overall: As much as I love Sephora, I don't go in the store too often. It is very hard for me to leave the premises without grabbing something that I DON'T need. But as a beauty blogger, I feel like it's my duty to explore the store at least once a month. I'm always trolling the mascara section going, "I've reviewed this, this, this and that, and that…." And then I spotted Ultraflesh Panthera. Why haven't I heard of this? Why didn't anybody tell me? *crosses arms* I don't know much about Ultraflesh and the website doesn't list any other products besides their mascara. But I already love their packaging and I'm hoping to see more from them in the future.
I scooped it up and couldn't WAIT to review it for y'all. Simply put…I REALLY liked this mascara. It surprised me! Some brands put a lot of hype into their mascaras and claim how "unique" they are but they end up just being so-so. No ma'am. Panthera is all of that and more.
I know that it said it is supposed to be a volumizing AND lengthening mascara but I find that it works best in the lengthening department. I mean, wooooow. The formula is awesome but it's really the wand that deserves a lot of props.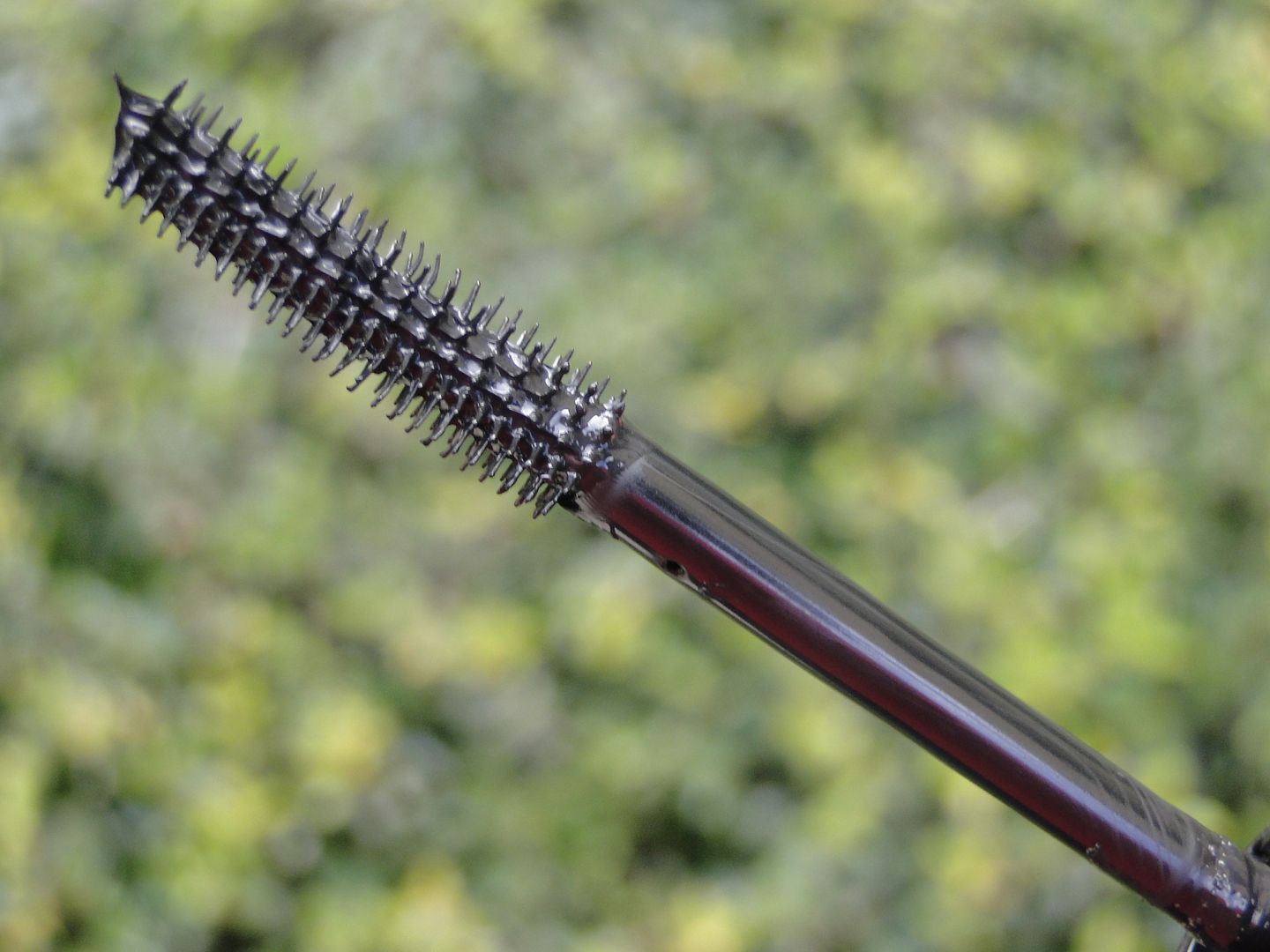 This is my preference when it comes to lengthening mascaras. A wand that allows you to comb thoroughly from root to tip. I was able to get a TON of length with just one coat of mascara while using this. But two coats gave me more than what I was expecting.
Bare Lashes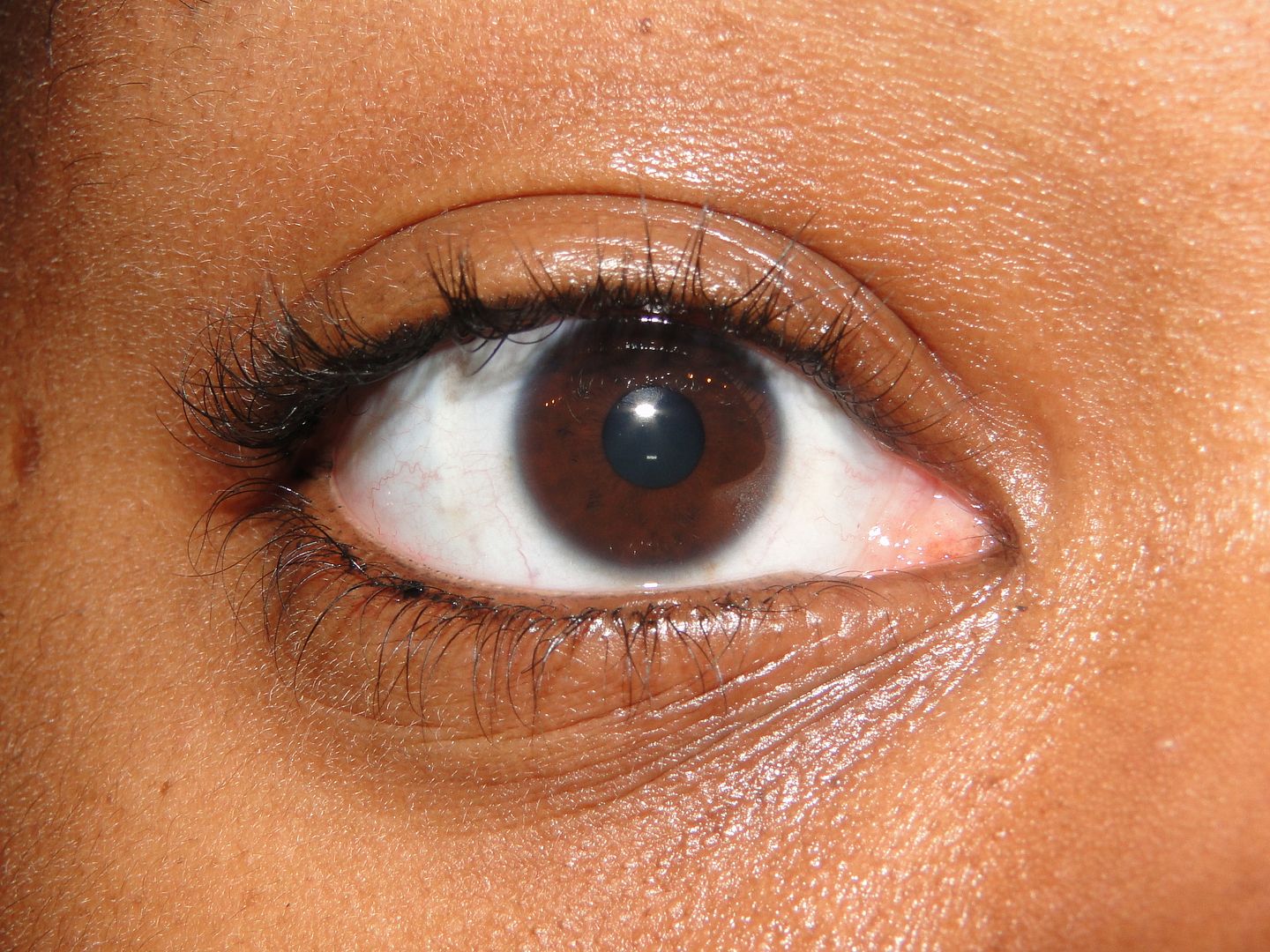 Lashes with 2 coats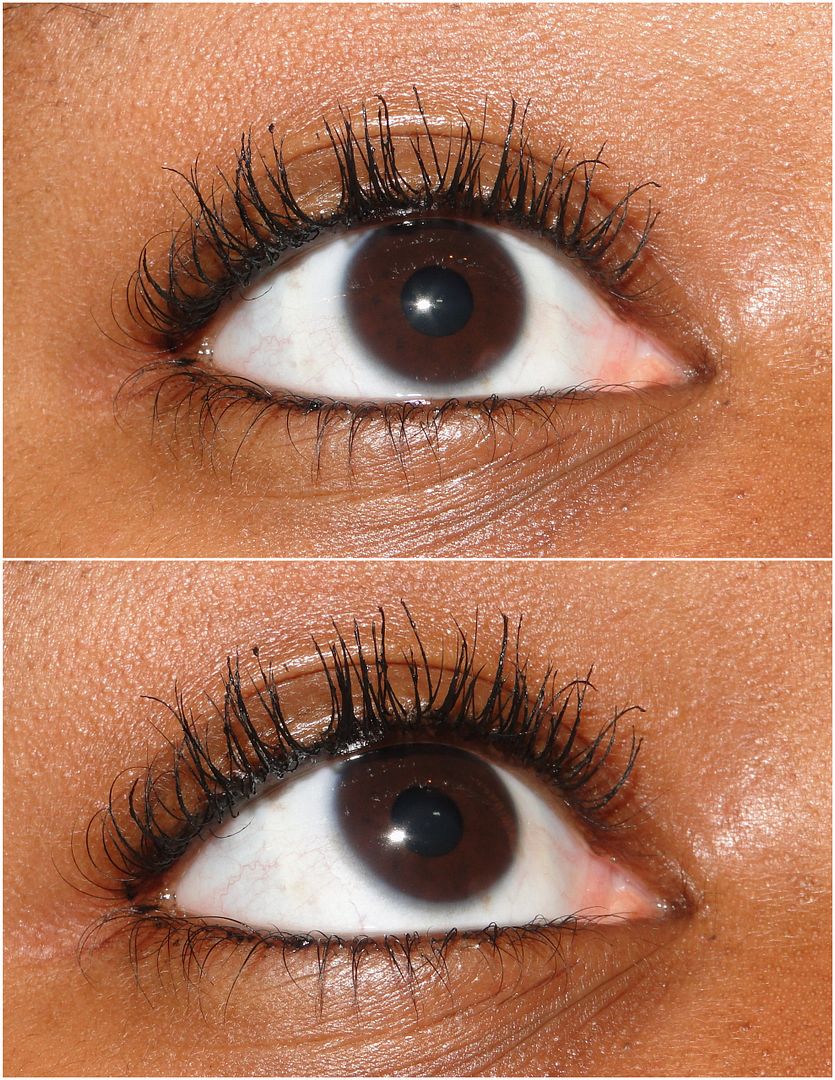 Not bad, uh? And I totally love how soft my lashes felt minutes after application. They were wispy and not the least bit hard. I find that most mascaras (even the ones that I love) leave my lashes a little hard so this was a nice change.
Although I didn't experience any smudging, I did find that when I wiped my eyes, the mascara would flake a bit. Not a huge flaw because it really only went flaky on me towards the end of the day. And with some kind of hand-near-the-eyes action. It's not a waterproof mascara. But let's hope that they come out with that soon!
Would I recommend it?: Oh yeah! If you're looking for a new mascara to play with, this would be the one.
Have you seen this mascara in Sephora? Think you'll give it a whirl?