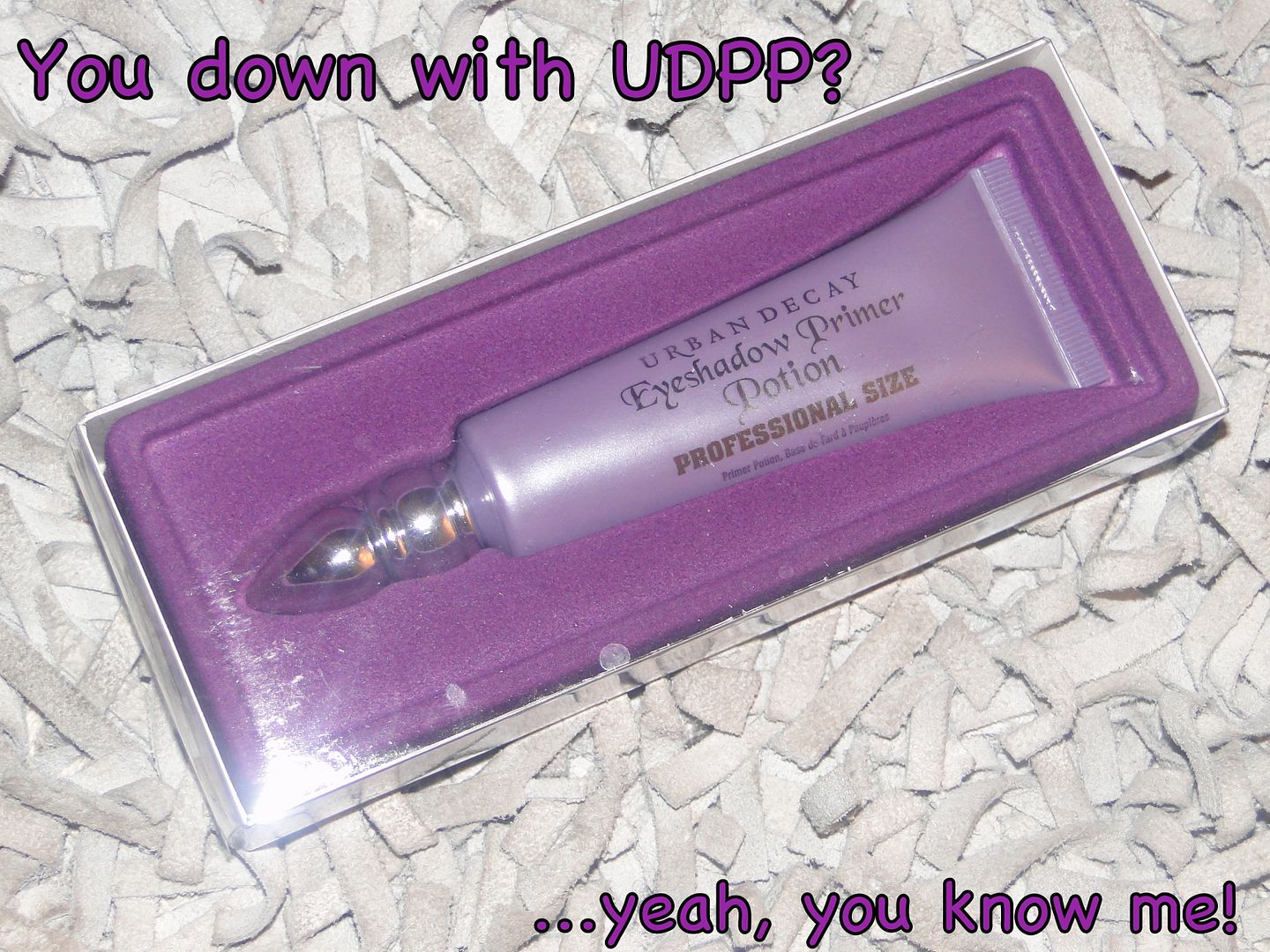 I remember when I first discovered the grand ole' UDPP. It changed the way I did make-up. The true newbie that was me would apply eye shadow and would be beyond frustrated when I noticed how it would crease and disappear within minutes of stepping outside in Florida's humidity.
And now I don't know eye shadow without an eye shadow primer. Which, my darlings, is one of the best investments ever for a make-up lovin' gal. In the 3 years that I've been "in" to make-up, I've only purchased three. This stuff seriously lasts forever.
And now with UDPP's new packaging, it'll be 2013 before I have to purchase another one. Just look how big this kid is compared to Too Faced's Shadow Insurance.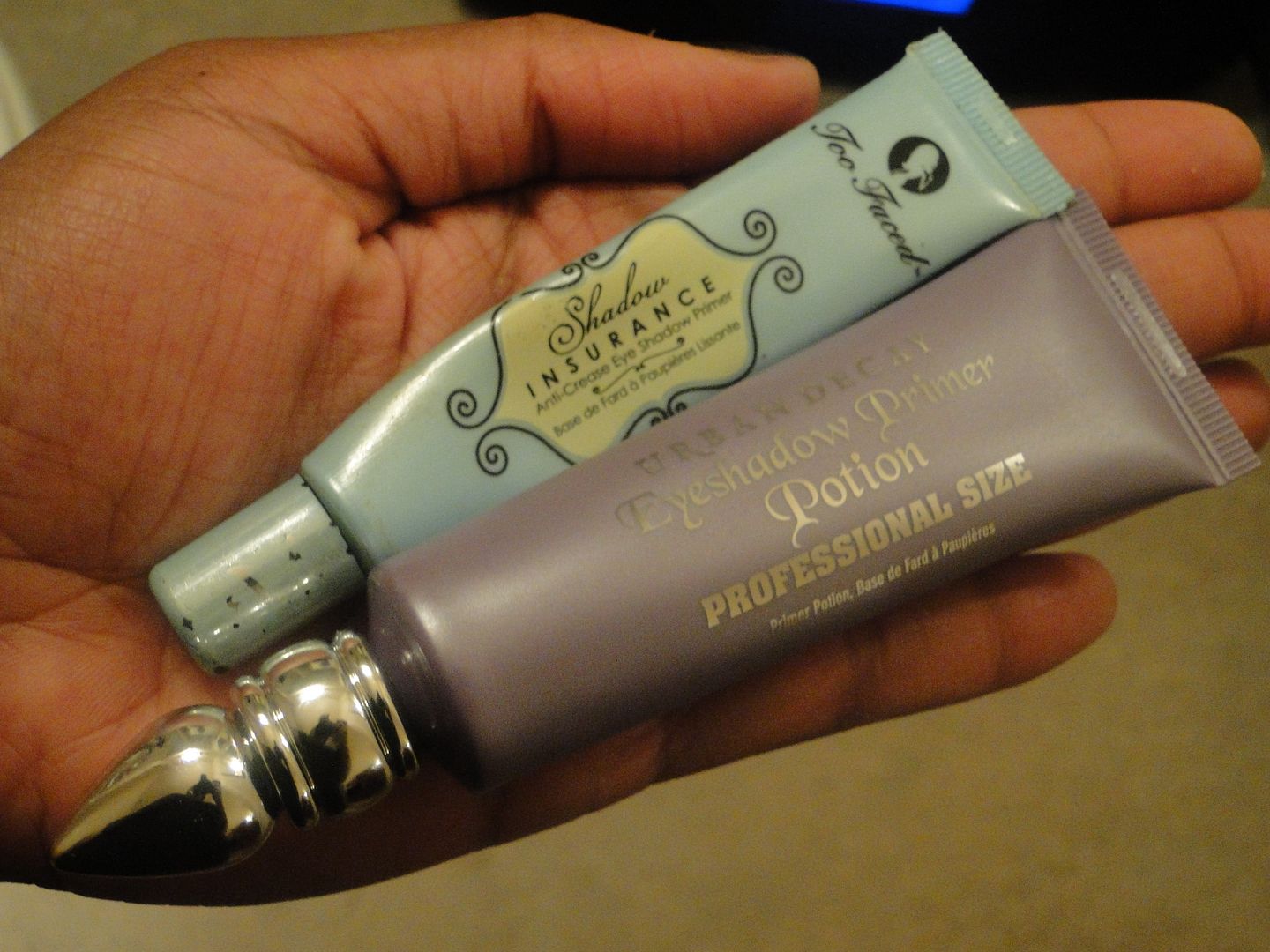 According to Sephora.com, this is the Professional size and retails at $29. The original (and bloody awful packaging-wise) UDPP retails at $23. You definitely get more bang for your buck by purchasing the Professional size. But you know what? I don't think it's THAT much better. I find that I reallllly have to press down on the tube to get the product to come out. The nozzle seems to be fine.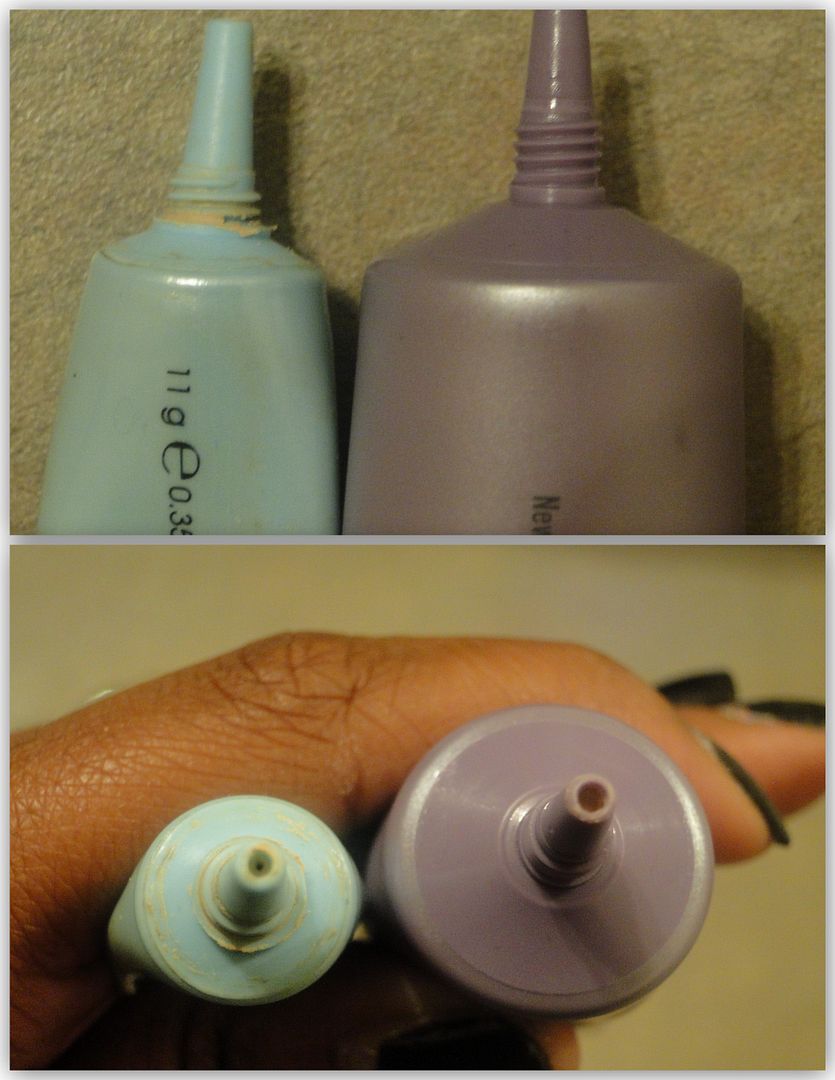 Too Faced's Shadow Insurance just oozes on out with a gentle press. But I literally have to put some elbow grease into that UDPP. Well, elbow grease and a song as it seems to come out more when I'm humming "Call Me Irresponsible". Don't ask. 😉 Maybe it's just my tube. And it's not a complete deal breaker because once I get it a flowin', I am always satisfied with its performance. UDPP rocks.
Have you purchased the new and improved one? Were you one of the consumers that complained to Urban Decay and ask that they change the packaging? I was! Who says beauty gals don't have a voice?