Ahhh yesss, what beach babe doesn't need a good waterproof mascara? Here's the thing…I don't actually WEAR mascara when I'm going to the beach. But if I've been out and about all day and then head to the pool or beach, a waterproof mascara is totally ideal. They are also fantastic for ladies with allergies, heavy sweaty Betty's (like me) and anyone who wants a mascara that will last all day.
This isn't the first time Urban Decay has done a waterproof mascara. But this is the first time I've really been excited about one. I mean…ULTRA waterproof? That just sounds cool, uh?
Urban Decay Cannonball Ultra Waterproof Mascara
Price: $20 at Sephora stores and Sephora.com
Packaging (brush wand): 5 out of 5
Overall: 3 out of 5
What It Claims: Per Sephora.com
Cannonball Ultra Waterproof Mascara's light gel formula has been rigorously field-tested in the ocean as well as the sweat-drenched gym. The exclusive Japanese formula refuses to budge. A special microcrystalline wax works with the dense, fuzzy brush to increase seductive length and volume, without ever flaking off and compromising your lashes' natural feathery texture. Mermaids can now sing their siren songs with abandon, and high maintenance types can cry all they want. (source)
The Truth: I totally love that Urban Decay used "mermaid" in describing how awesome the mascara is. Ha!!
What I Loved About It: It has a very cool wand. VERY cool. And if you look closely, you'll notice that it is indeed a fiber mascara.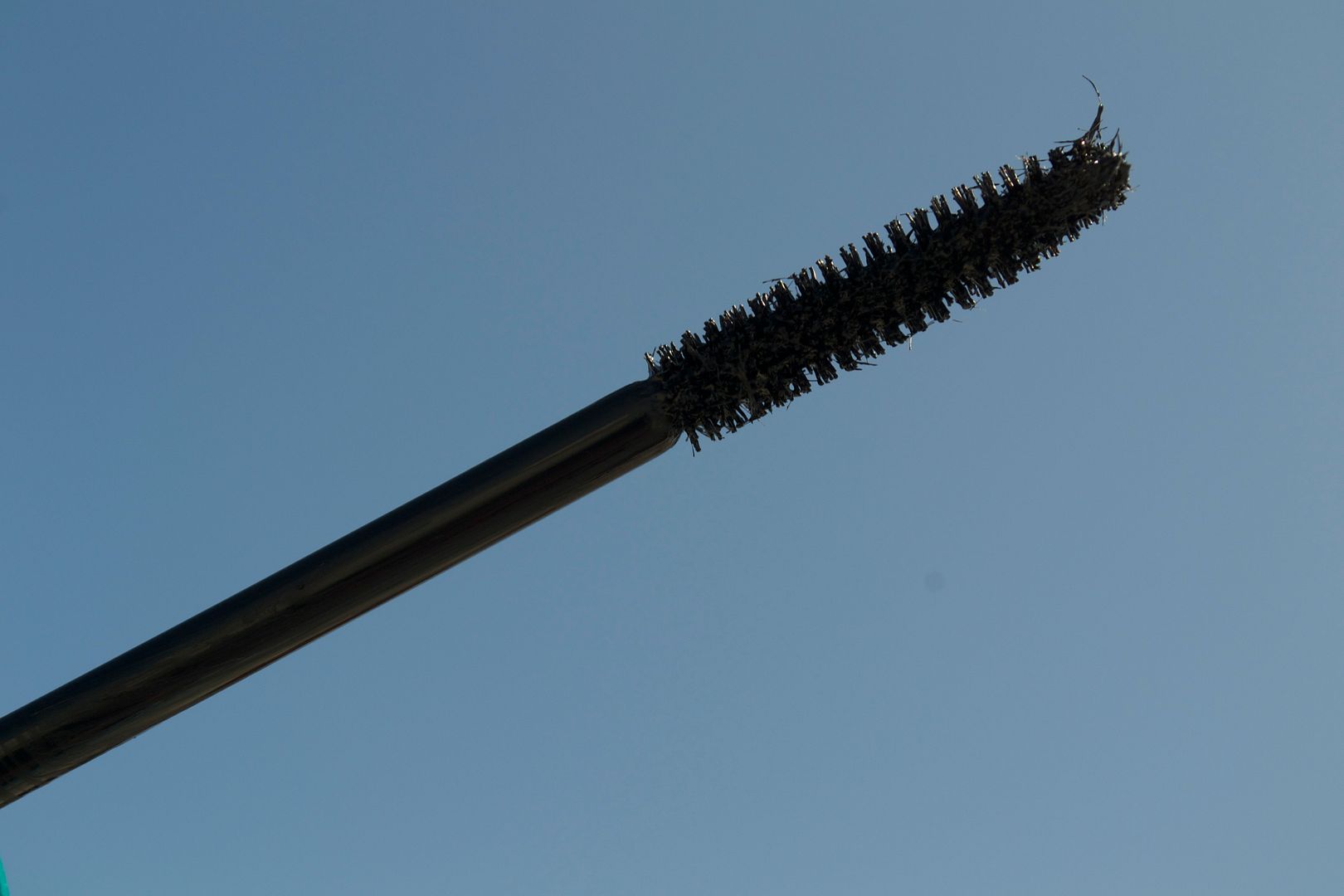 What I Didn't Like: It really wasn't all that ultra. Waterproof? Sure. Ultra? Meh. And I would have loved more volume. But you knew I would say that, uh?
Overall: I'm not sure what I expected when I first tried this mascara. When I review waterproof mascaras, I put them under quite a bit of scrutiny. They not only have to be awesome when it comes to not budging a bit when it comes in contact with water, sweat or humidity, but they must also provide a good amount of volume. I mean, what's the point of a rocking mascara if it doesn't really LOOK like I have on mascara? Know what I mean? That said, Cannonball is just okay. I didn't find it to be terribly volumizing and while it did okay while splashing at the beach, I noticed that it began flaking a bit after awhile. Womp. That sucks. I expected more. The "Lashes after 2 Coats" picture shows a bit of flakiness I got hours after applying the mascara. It wasn't a complete bust because I still have some mascara on the lashes. But not enough that satisfies the "I need big lashes" monster inside of me.
Bare Lashes
Lashes with 2 Coats of mascara
Do I recommend it?: If you're in the mood to try something new, give it a whirl. But if you're a "I need super volumized lashes" kind of gal, this mascara ain't the one for you.
But I can't help but love the name. I love Urban Decay and their unique product names.
Have you tried this mascara yet? Whatcha think?