I don't think I've played around with LUSH alllll year. How lame am I? Ah well. Better late than never. Since summer has rolled around these parts (Florida totally skipped Spring), I'll be baring more of that skin. Not in a "It's so hot, I'm just going to go nekkid." kind of way but have I been struttin' in my skirts, shorts, bathing suits and strappy tanks? Oooooh yeah. These LUSH goodies are perfect for scrubbin', exfoilating and moisturizing your skin all while getting it ready for the warmer weather.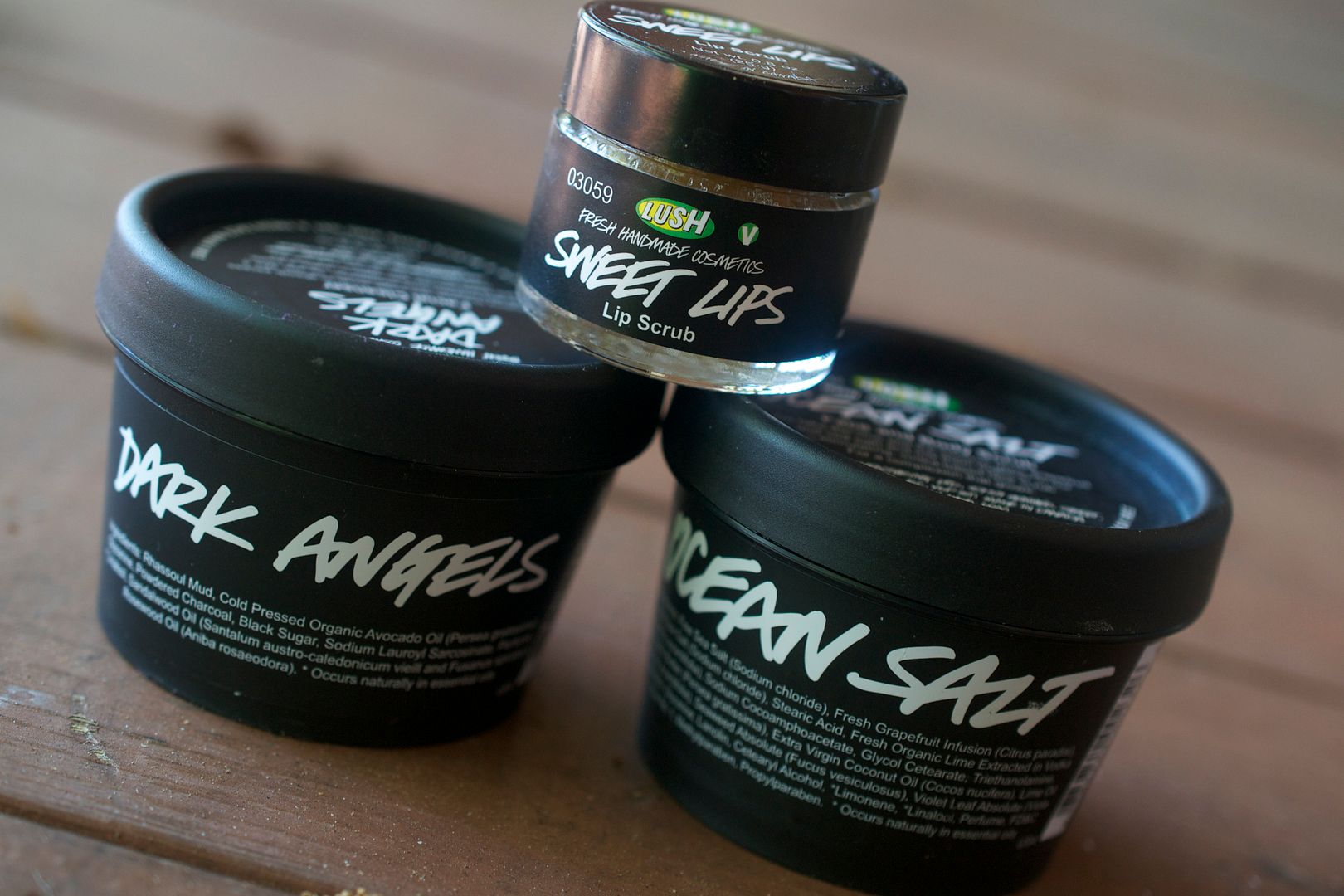 Vegan Sweet Lips Lip Scrub in Vanilla
($8.95) – get it here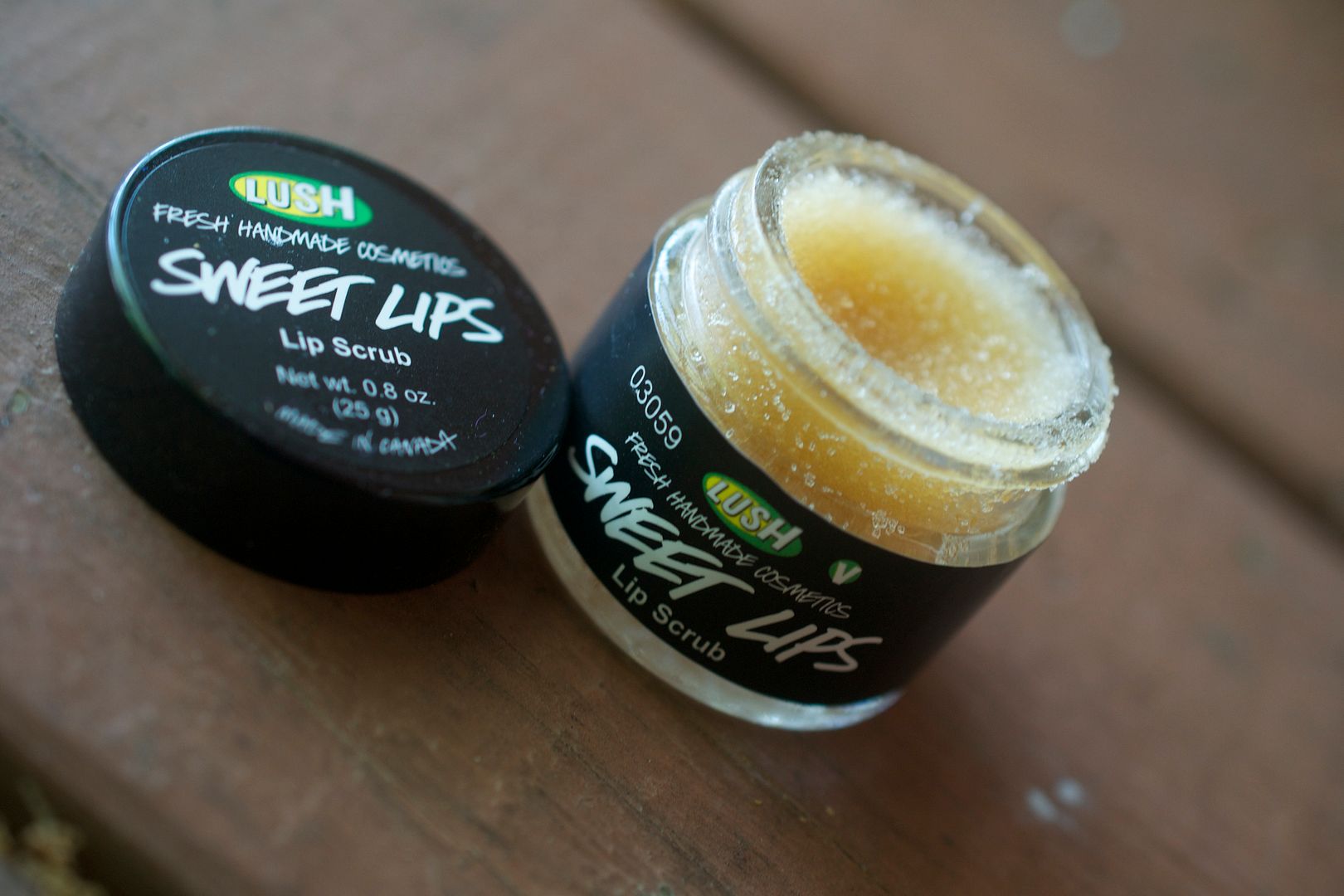 Oooooh how I love these lip scrubs. Prior to using the ones from LUSH, I was scrubbing my lips with my toothbrush. Which ain't exactly sexy. But this scrub? Oh my words!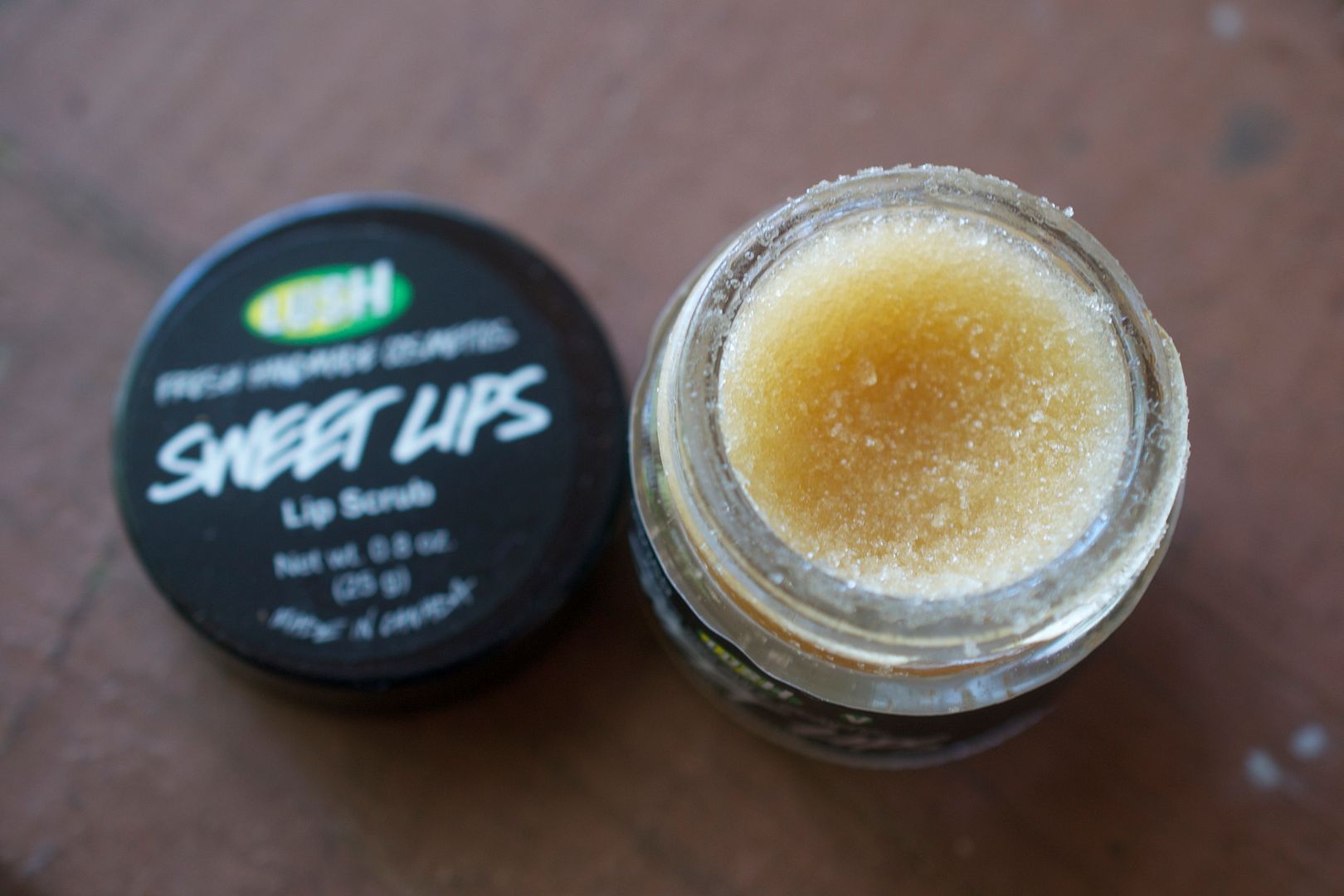 I love that it contains only a few ingredients. Sugar, vanilla extract, cocoa absolute and organic jojoba oil. Short and sweet ingredient lists are the best. LUSH says this scrub tastes like freshly baked chocolate chip cookies and I totally agree. And did I mention that it's edible? Yes girl…if scrubbin' on the go is your thing, you can dab some of this on your lips and lick it right off.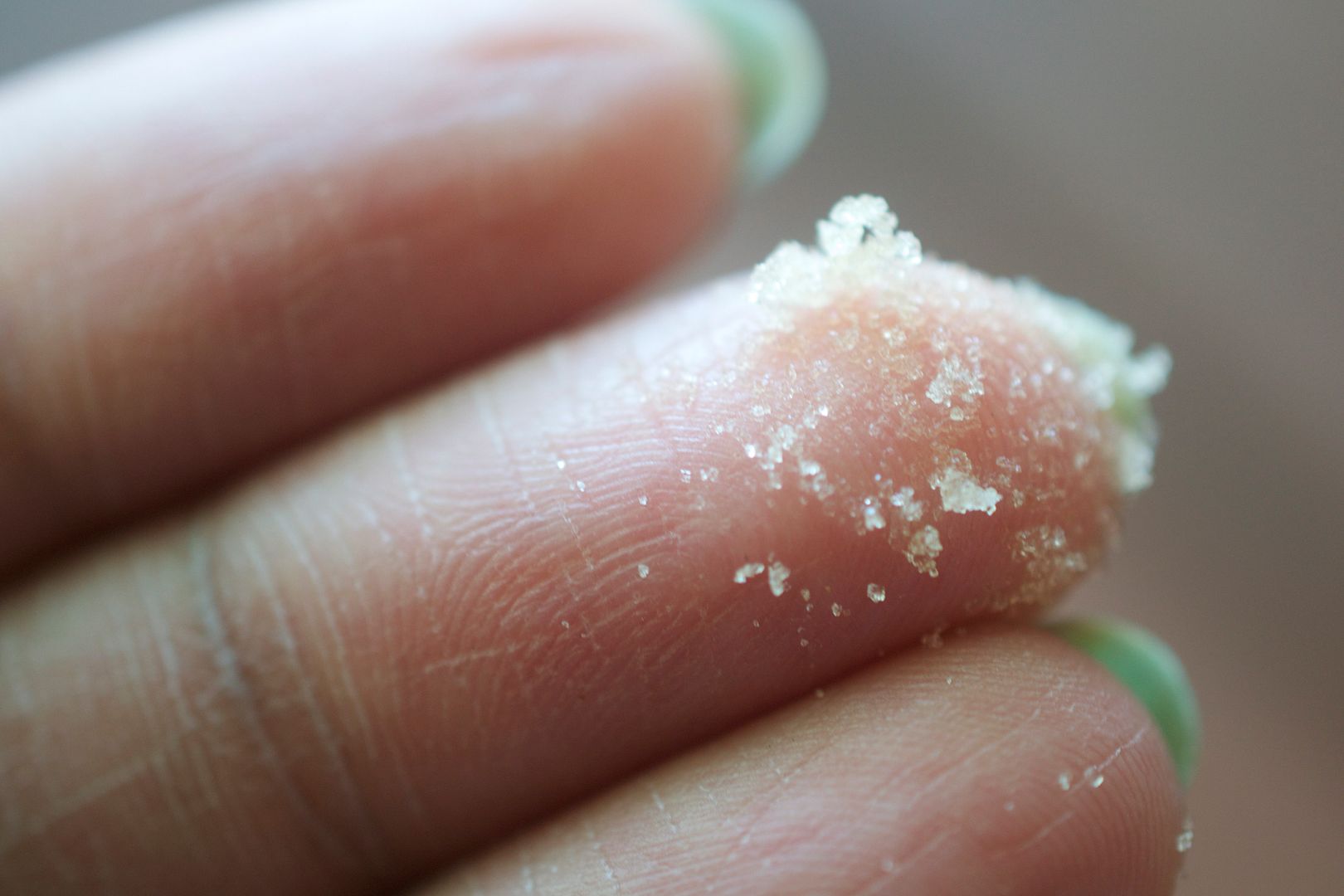 Oh, one thing though: be sure to close the top nice and tight. For if you don't, the sugar will harden and become un-usable. Such was the case with my last jar of this scrub. Womp.
Dark Angels Facial Charcoal Cleanser
($11.95) – get it here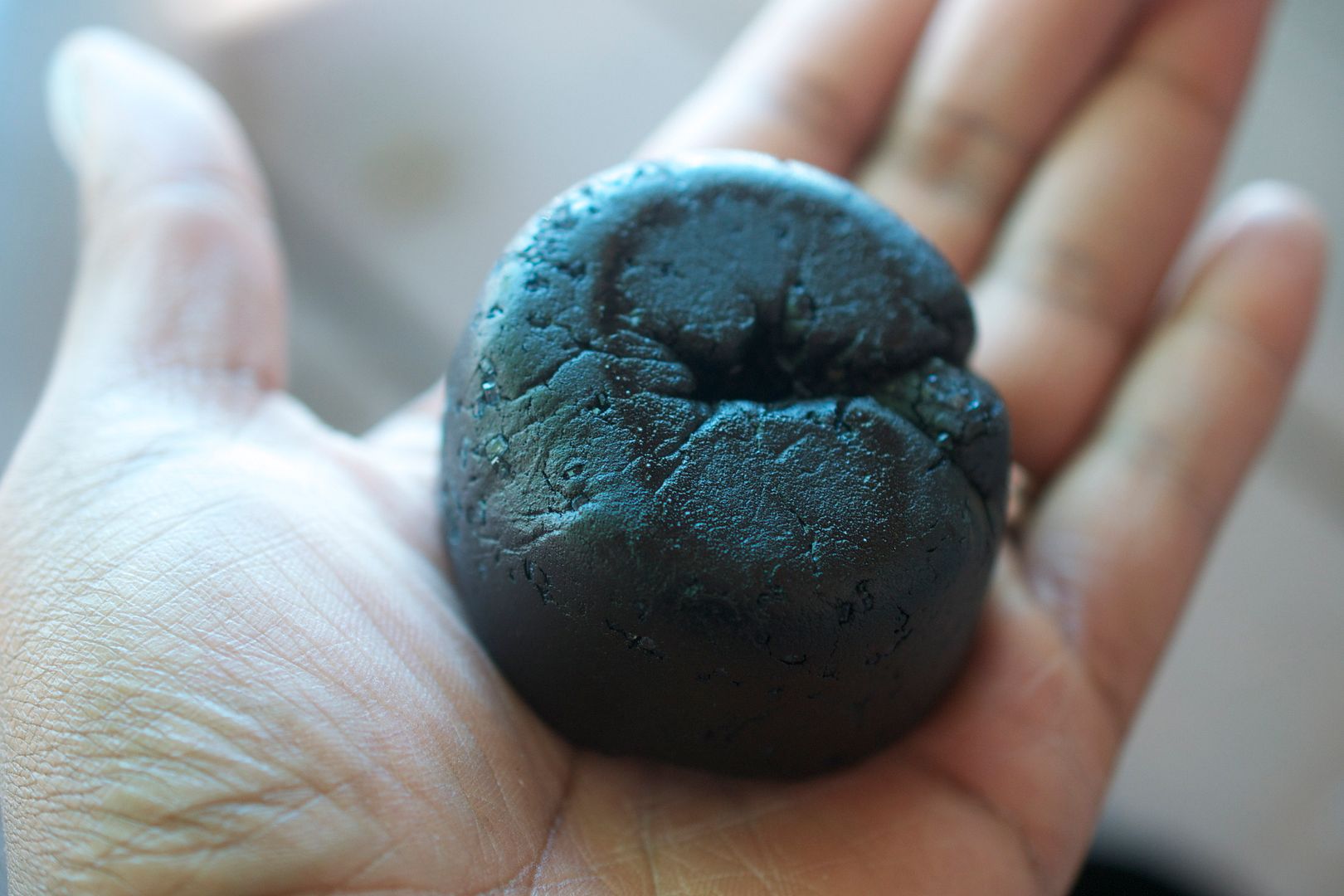 While it wouldn't win the Sexiest Cleanser award, this cleanser is actually pretty effective. Even for those with sensitive skin like meeeee. Yeah. I get super excited when I come across cleansers that don't make my skin go nuts. This cleanser is for those who have blocked pores and want to combat breakouts. Who knew black sugar and powdered charcoal could be so divine together?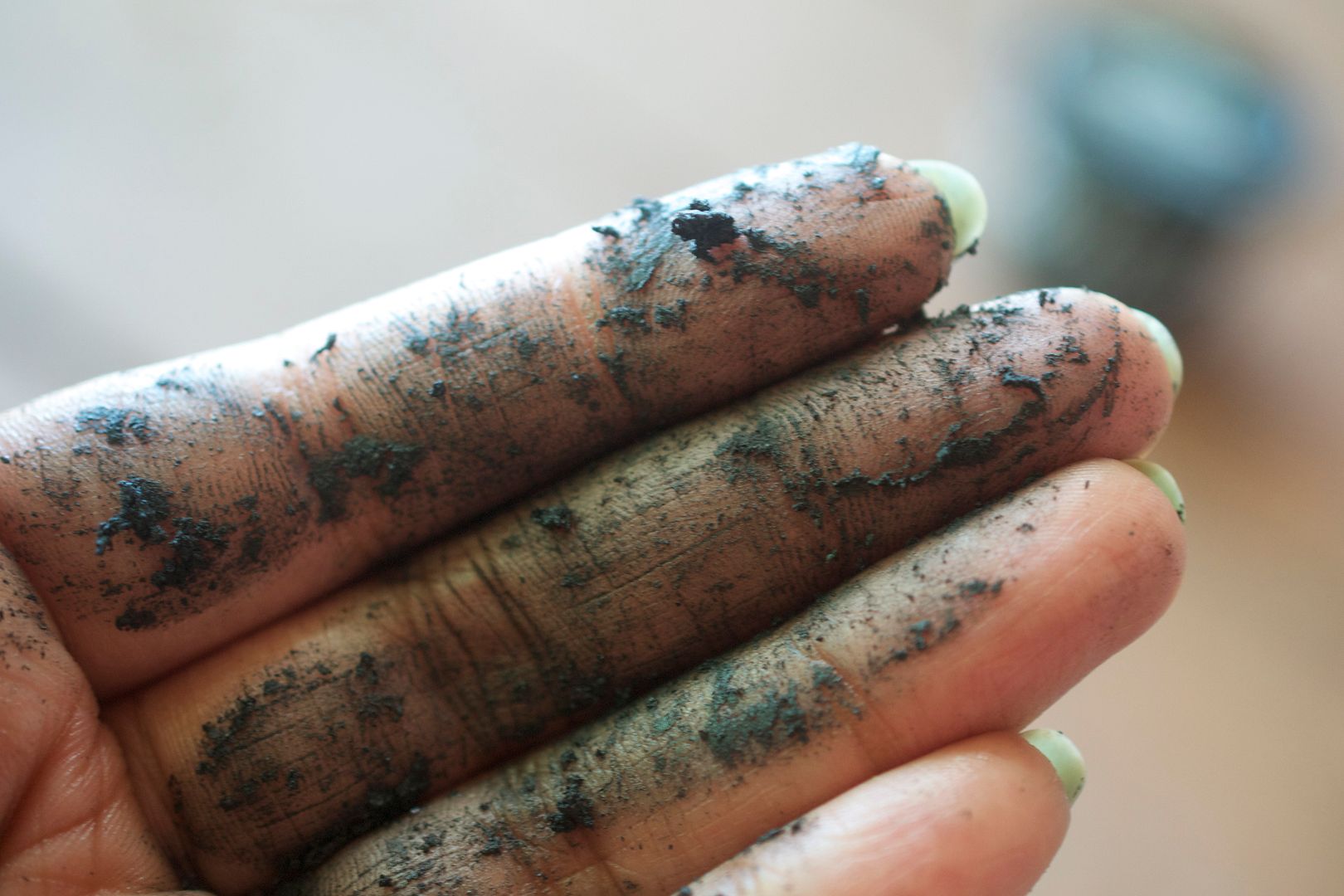 There's also a dose of rhassoul mud and organic avocado oil, both which do a great job and moisturizing the skin. Fragrance-wise, this stuff is…different. It's got sandalwood and rosewood oils in it and while I'm a fan of both, the earthiness of this throws me off a bit. The fragrance dissipates after rinsing it off but still…when it's on there, it smells funnnnyyyyy. But it works. And so I plug my nose and get to slathering.
Ocean Salt Facial and Body Scrub
($19.95 for 4.2 oz/$34.95 for 8.8 oz) – get it here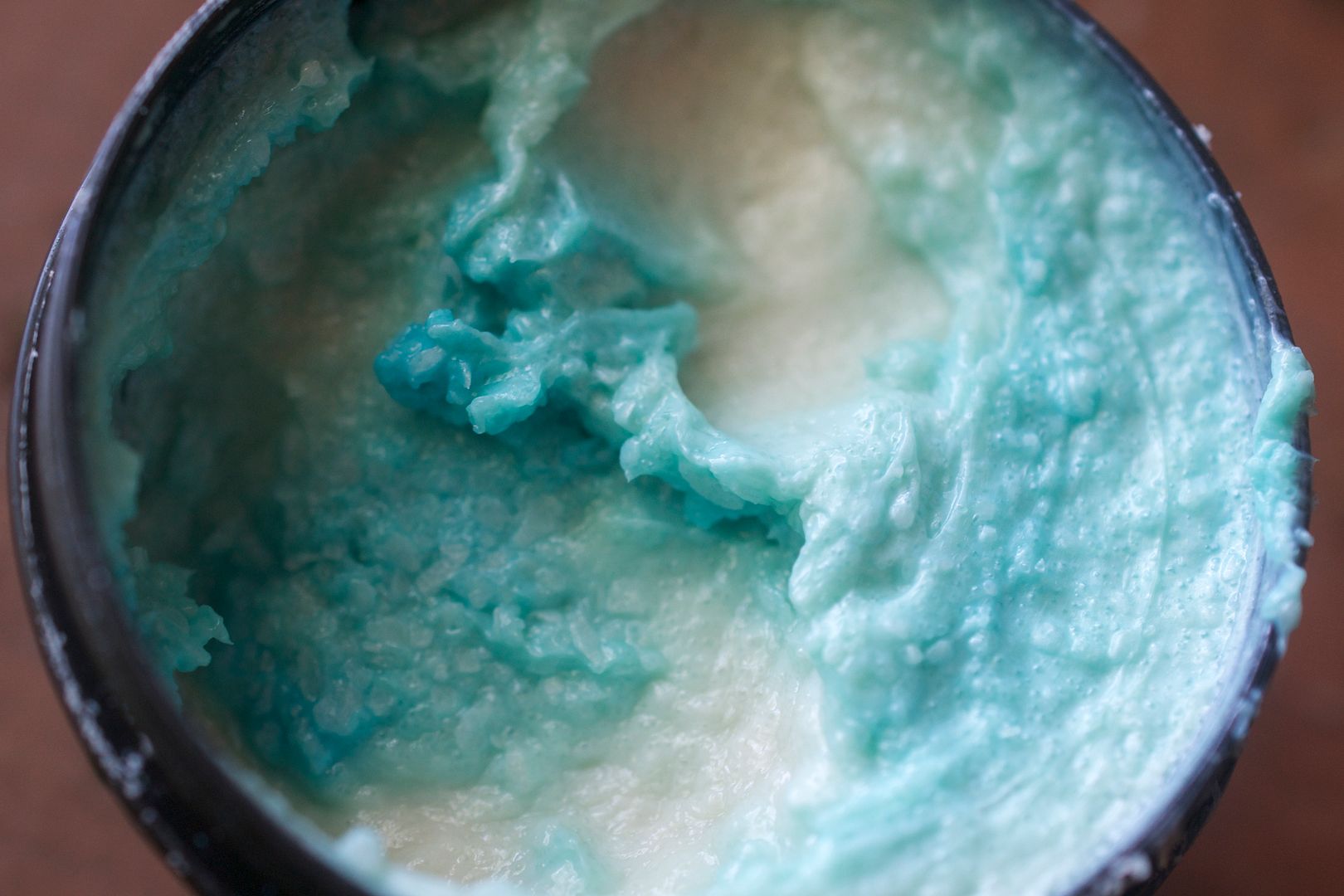 This Florida girl loves anything that attempts to capture the essence of the ocean. Of course nothing beats actually going to this beach, but this scrub isn't half bad. Scent-wise, it is amaziiiing. Both refreshing and invigorating, I find that this coarse sea salt scrub is great for the face AND body.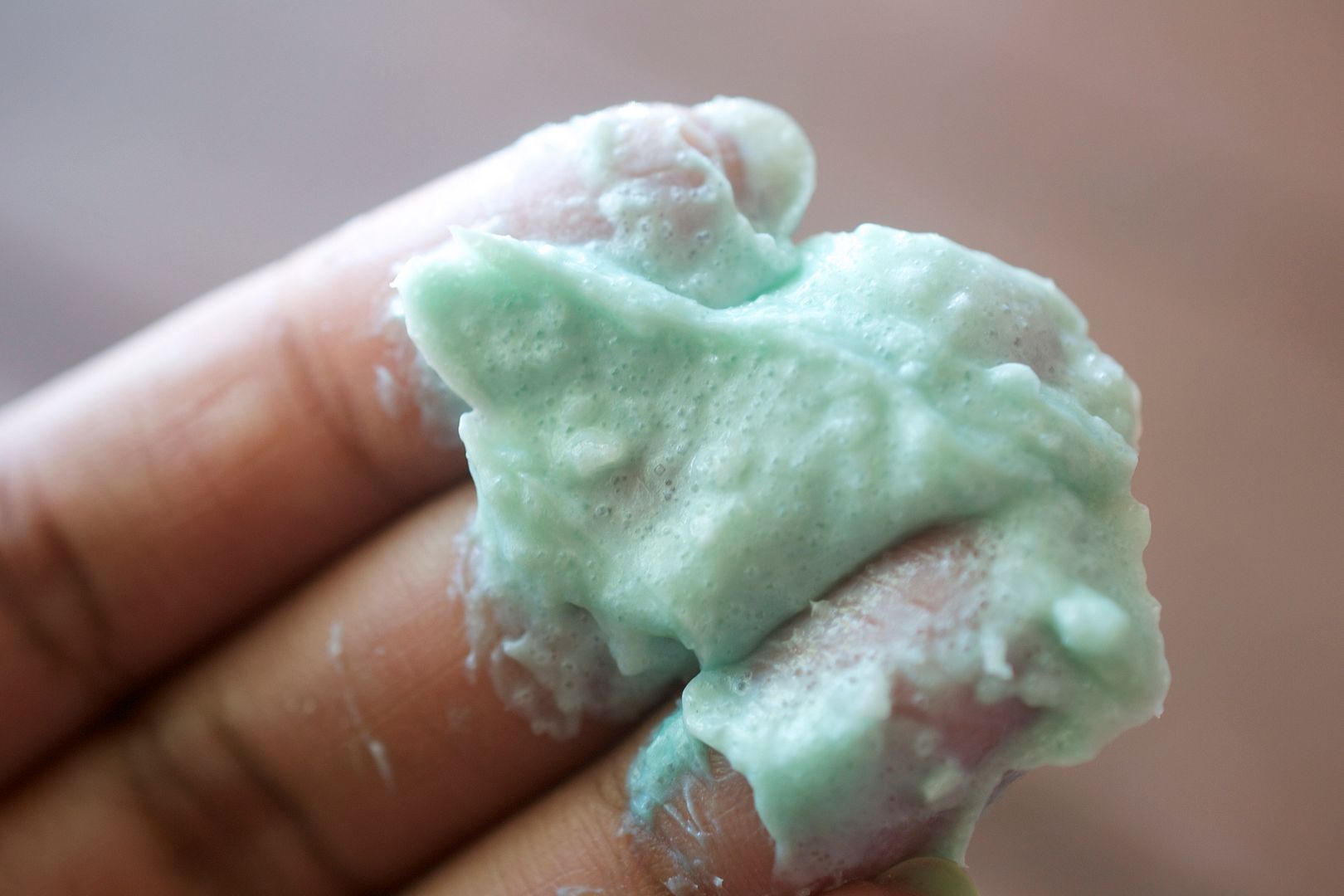 It's smooth and slick enough to go on the face but still coarse enough to be used on the body. It's also a great unisex scrub as I find that the fragrance has a bit of a masculine whiff to it. With avocado oil, grapefruit and fresh lime infusion, this scrub gives a darn good job at giving the illusion of being at the beach.
LUSH never steers me wrong….