I wasn't always a vegetable lover. Which is tragic since we all know how good vegetables are for you. But since I've incorporating green smoothies and a pretty green lifestyle to my diet, you can't keep me away from veggies. I try to get at least 3 servings every day. Although I do struggle on the weekends. 8)
Some days vegetables are all I crave. Hence why I ate quite the random dinner the other night.
That's a sweet potato and edamame. Any edamame lovers in the house?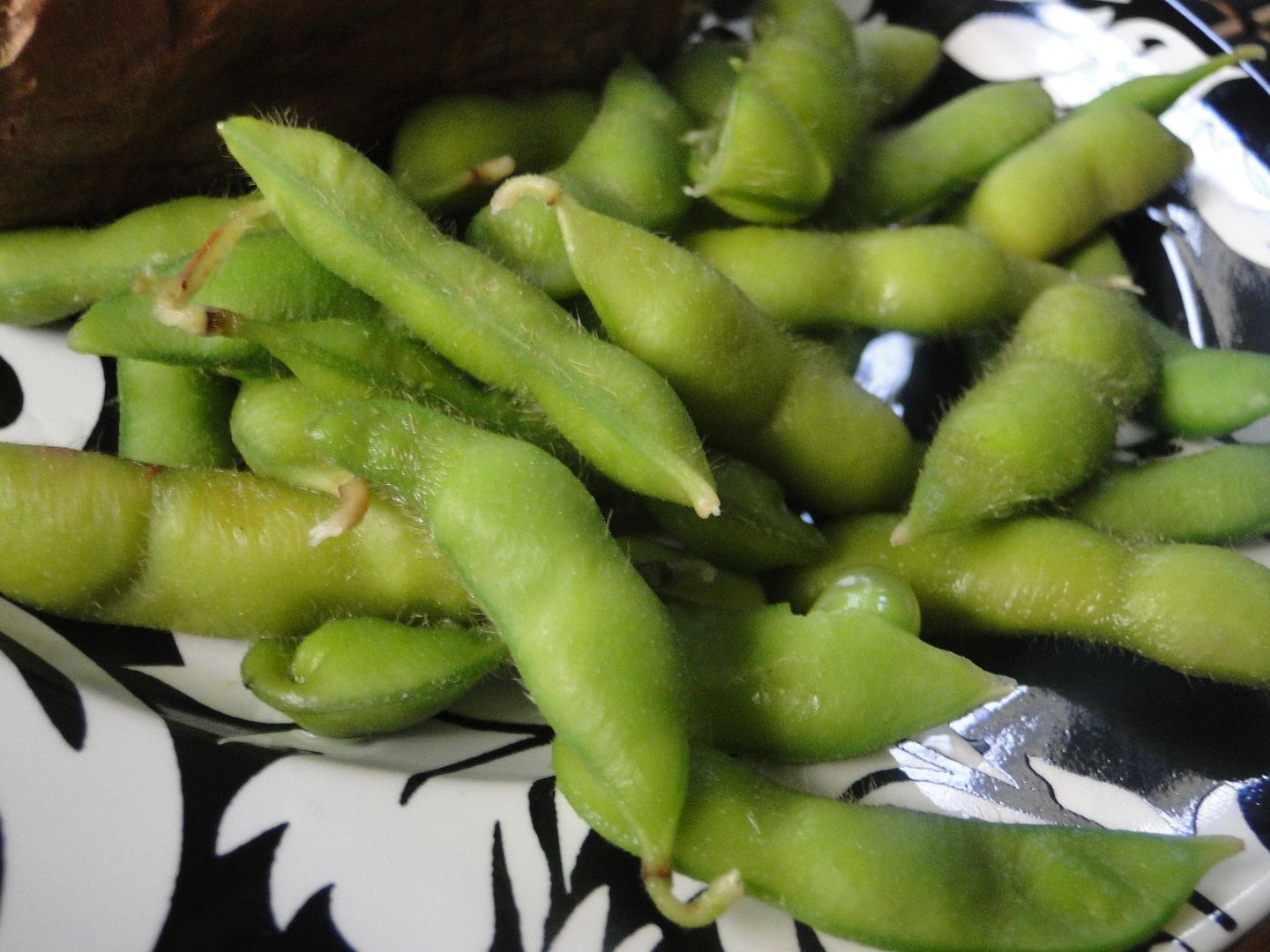 I could seriously eat these pods every day. What's your favorite vegetable? And although it's a veggie, I don't really think corn counts. I mean it does but not really. 😉 By the way, did you know that loading up on veggies is one of the easiest ways to cut calories? If you're dieting, give yourself a boost by snacking on your favorite vegetables, topped with clinically-proven Sensa.