Halloween is comiiiing! Are you dressing up? Got a costume? Goin' to a party? I haven't quite decided what I'm going to do for Halloween. I really only get dressed up if I'm going to an event, but if I'm not, inhaling a bag of Halloween candy and then complaining about how much weight I've gained the following week should suffice. If you're lookin' to do somethin' a little different for the spooky holiday, check out Violent Lips.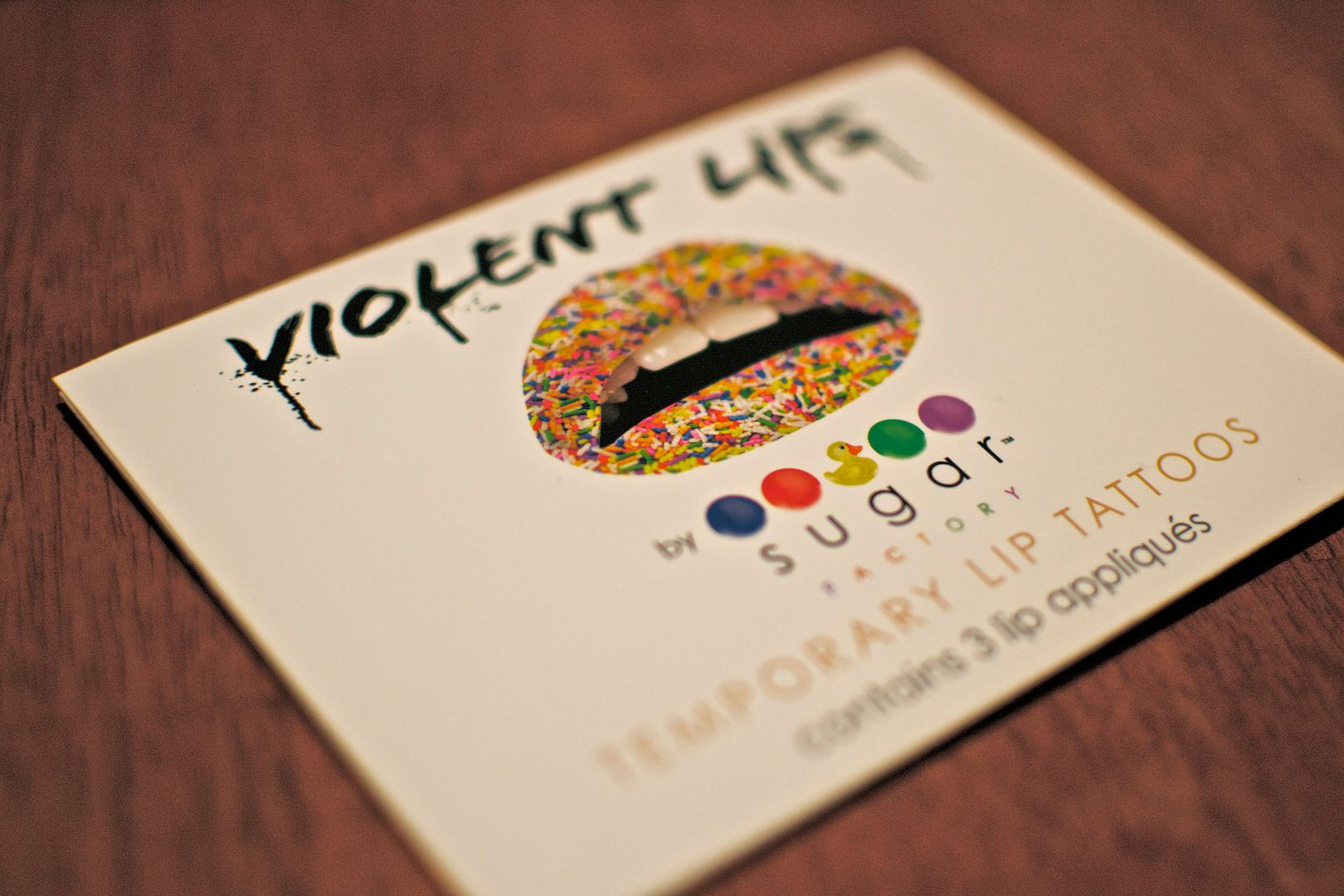 I know, right? Looks kinda cool/weird. Have you heard about these temporary tattoos? I think they are super practical for those of use who want to do something shocking without going over the top.
Okay, I lied. Wearing a temporary tattoo on your lips can be considered "over the top" but you know what? It's fun, unexpected and totally innovative. So how do these work?
It doesn't take a rocket scientist to figure it out but be prepared to spend a good 10+ minutes applying it as it takes time. Going too quickly can result in making some errors. Which of course will be spotted all over this post 8)
Spotted at Sephora and Sephora.com, you can get Violent Lips for $15. Considering you'd only wear these for special occasions, I think it's a pretty good deal. Plus, you get three of them!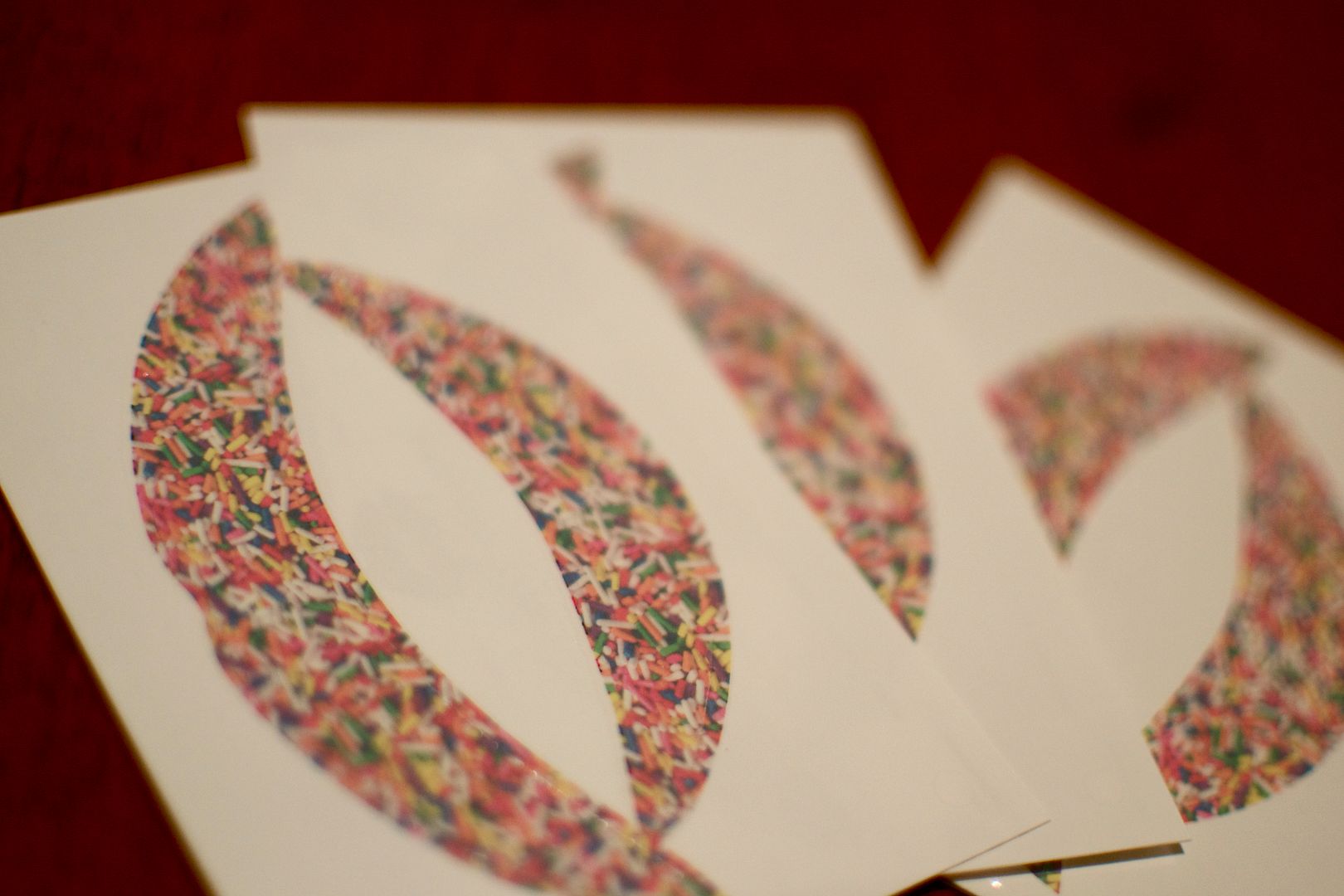 Here's the thing…you have to know how to read. Thoroughly. Don't give me the crazy face. The instructions are easy to understand but don't try to be a Literary Speedy Gonzalez. Take…your…time.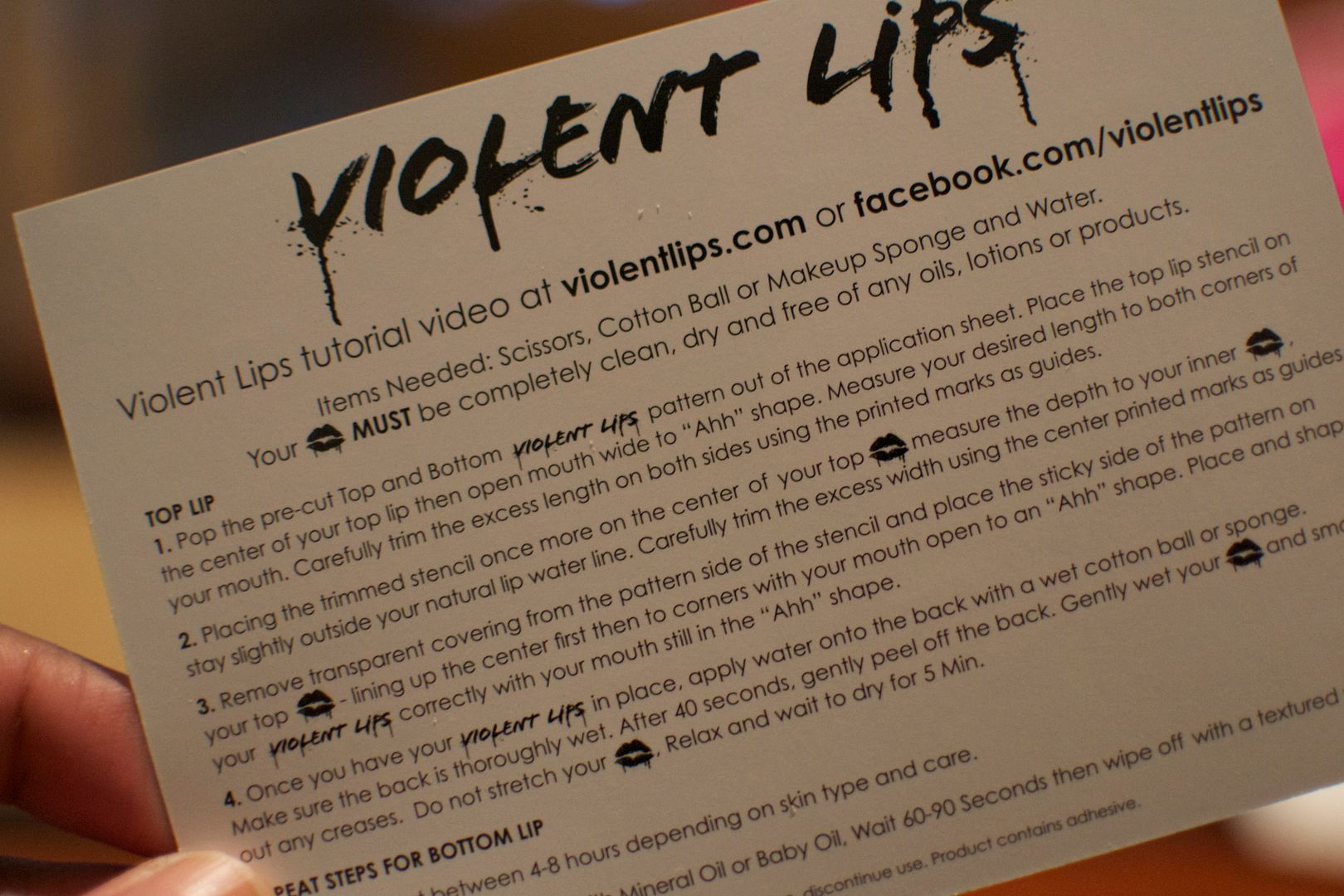 Good thing the steps are easy to understand.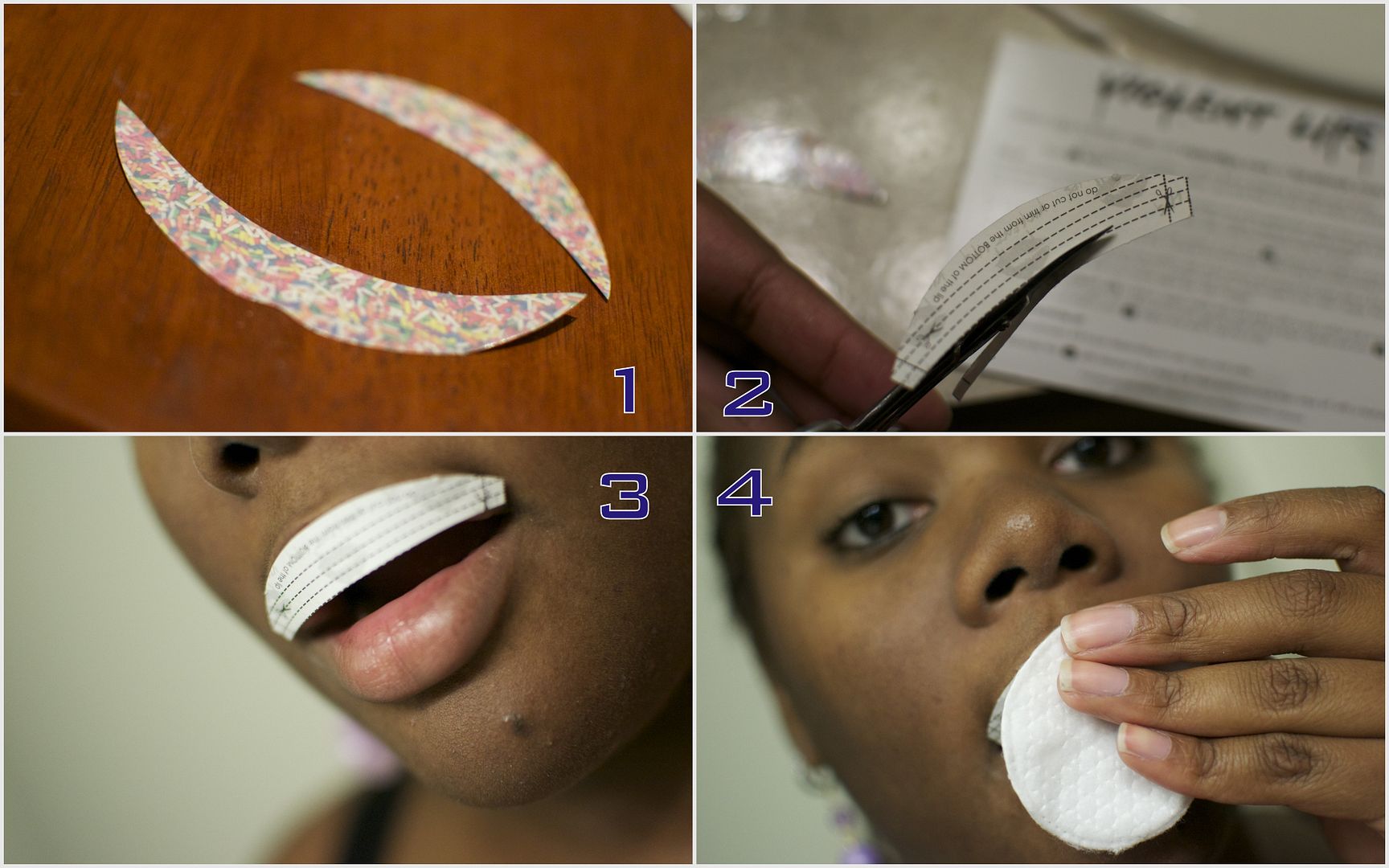 1. I popped the tattoos out and removed the plastic film.
2. Using cuticle scissors, I cut along the lines to get as close to my lips' width and height. This part was tricky. I found the top lip to be easier than the bottom lip but it was still pretty tricky.
3. After measuring, I pressed the sticky side on bare and dry lips. And by dry I mean no lip balms or glosses.
4. Blot the tattoo with a bit of water on a cotton pad or washcloth for 40 seconds.
The entire process for both top and bottom lips may take you a while. Especially if you suck at measuring your lips. Which yeah….I did. I'm horrible at cutting paper so cutting temporary tattoos for my face ain't all that easy. But I did the best I could.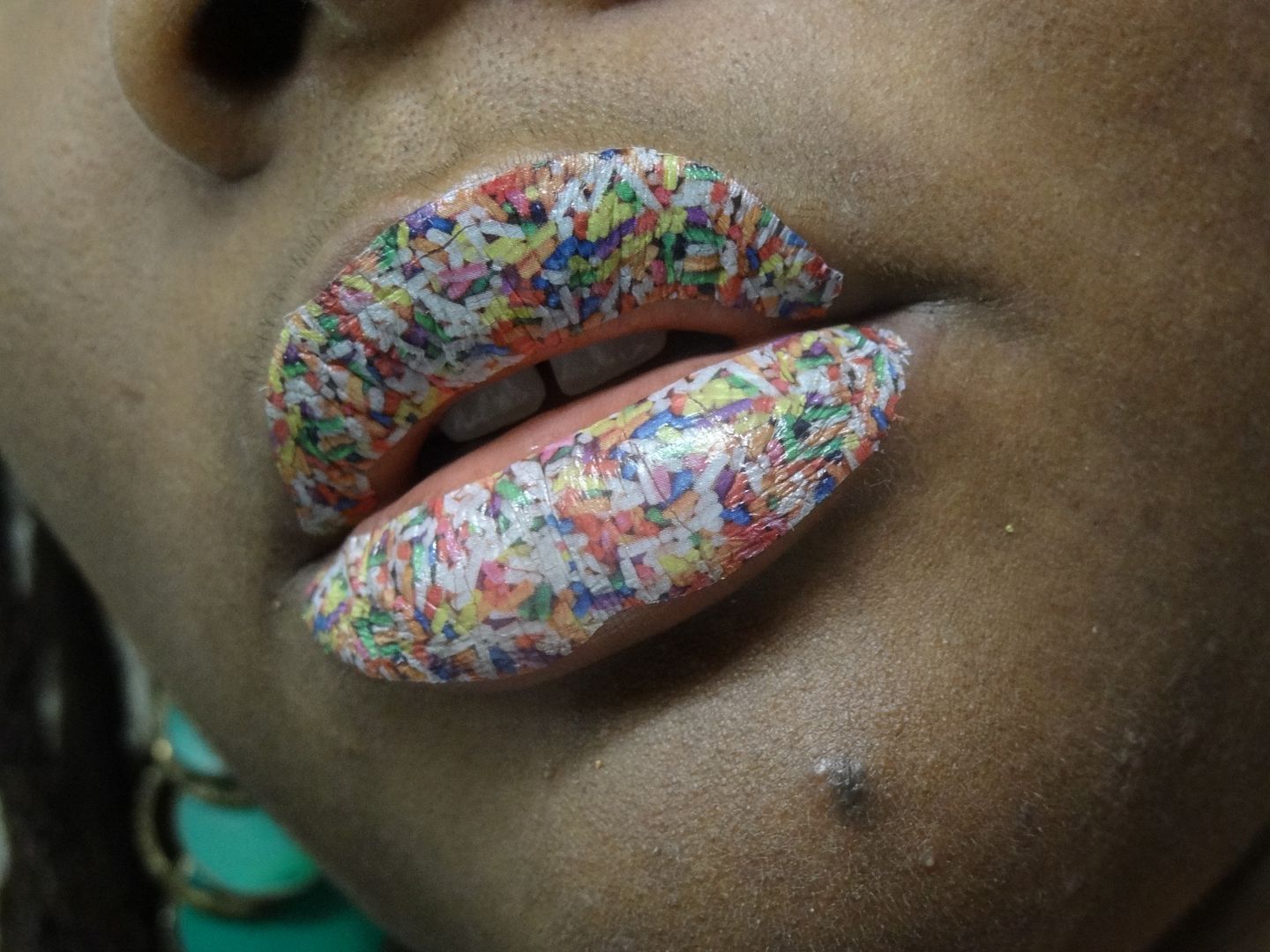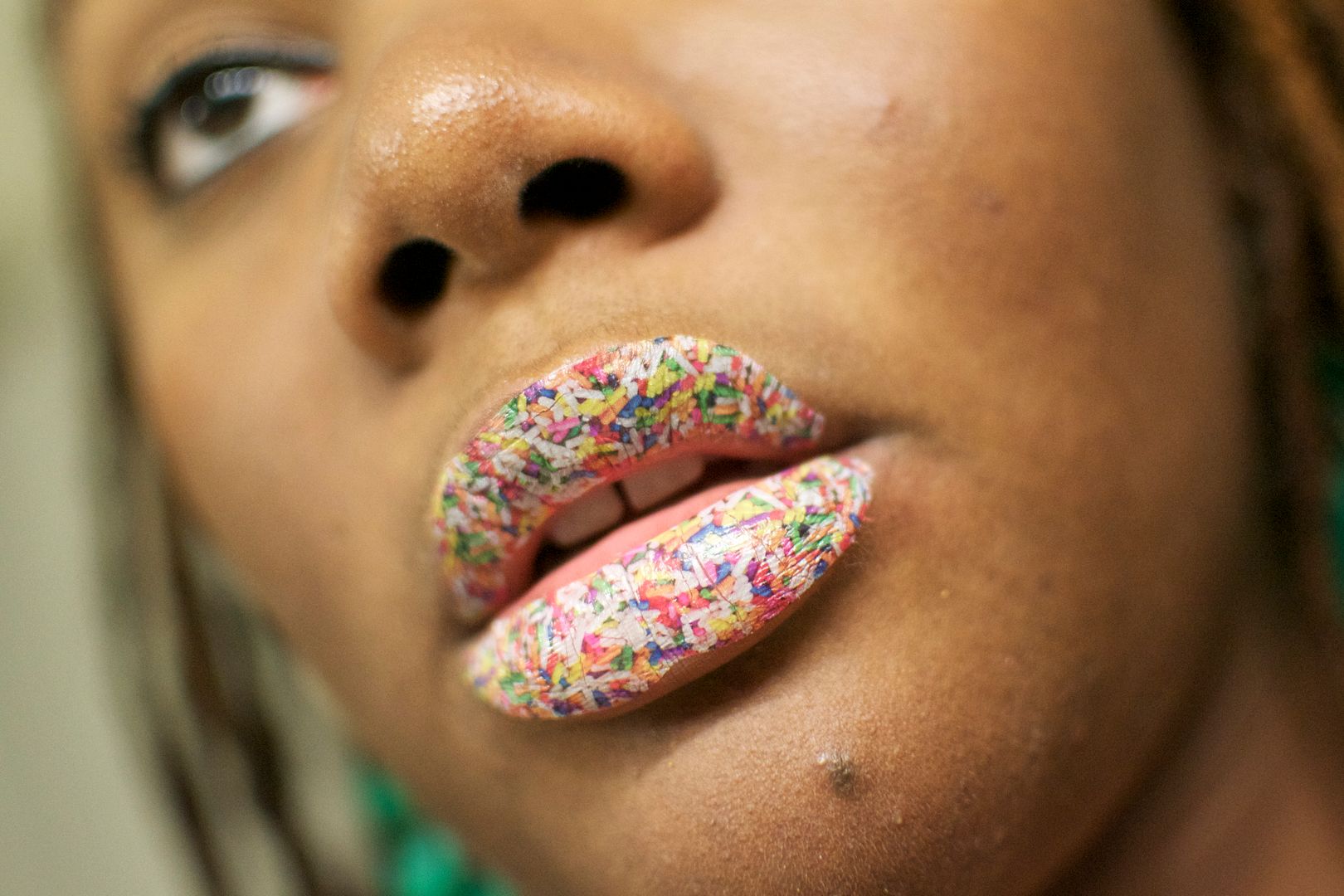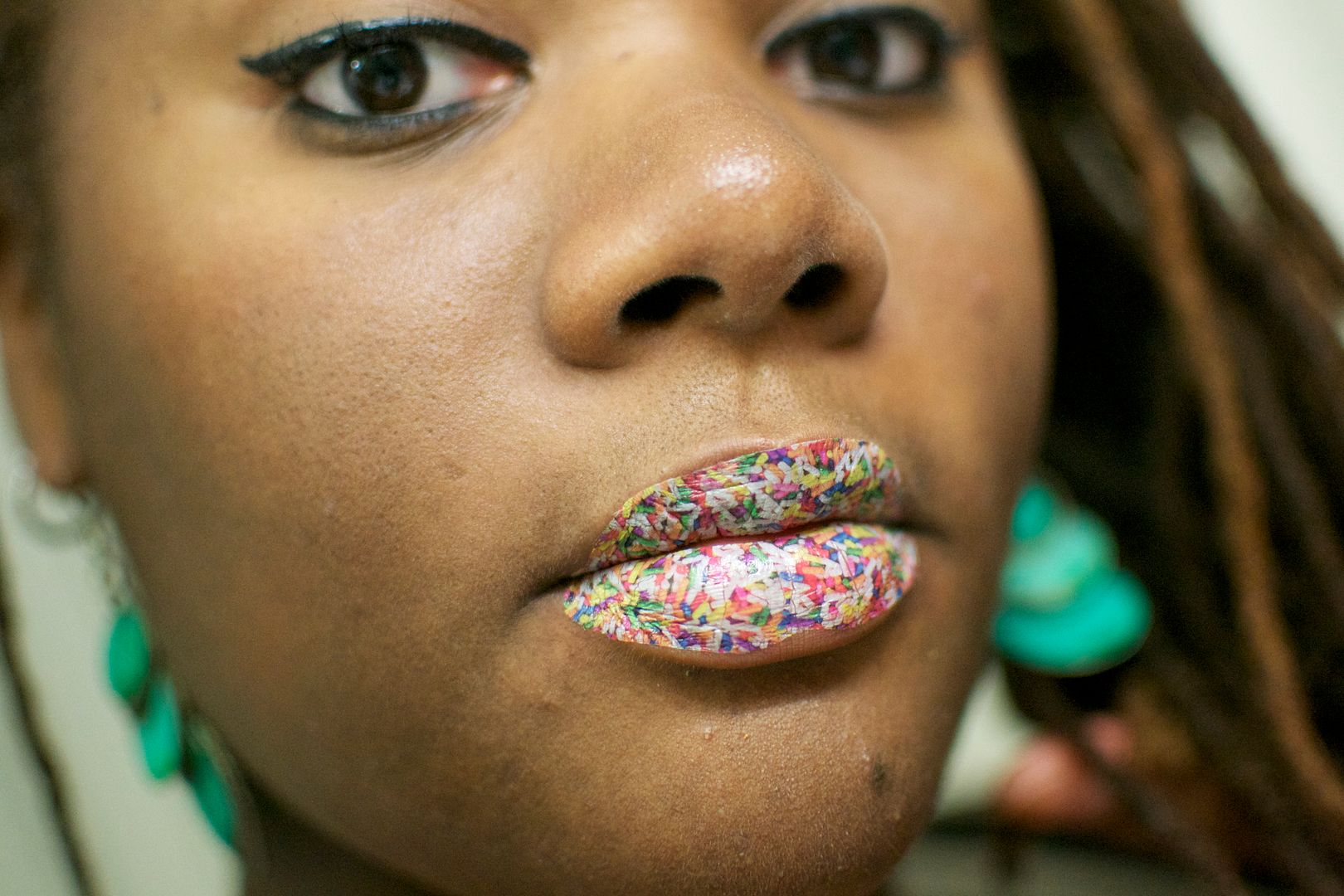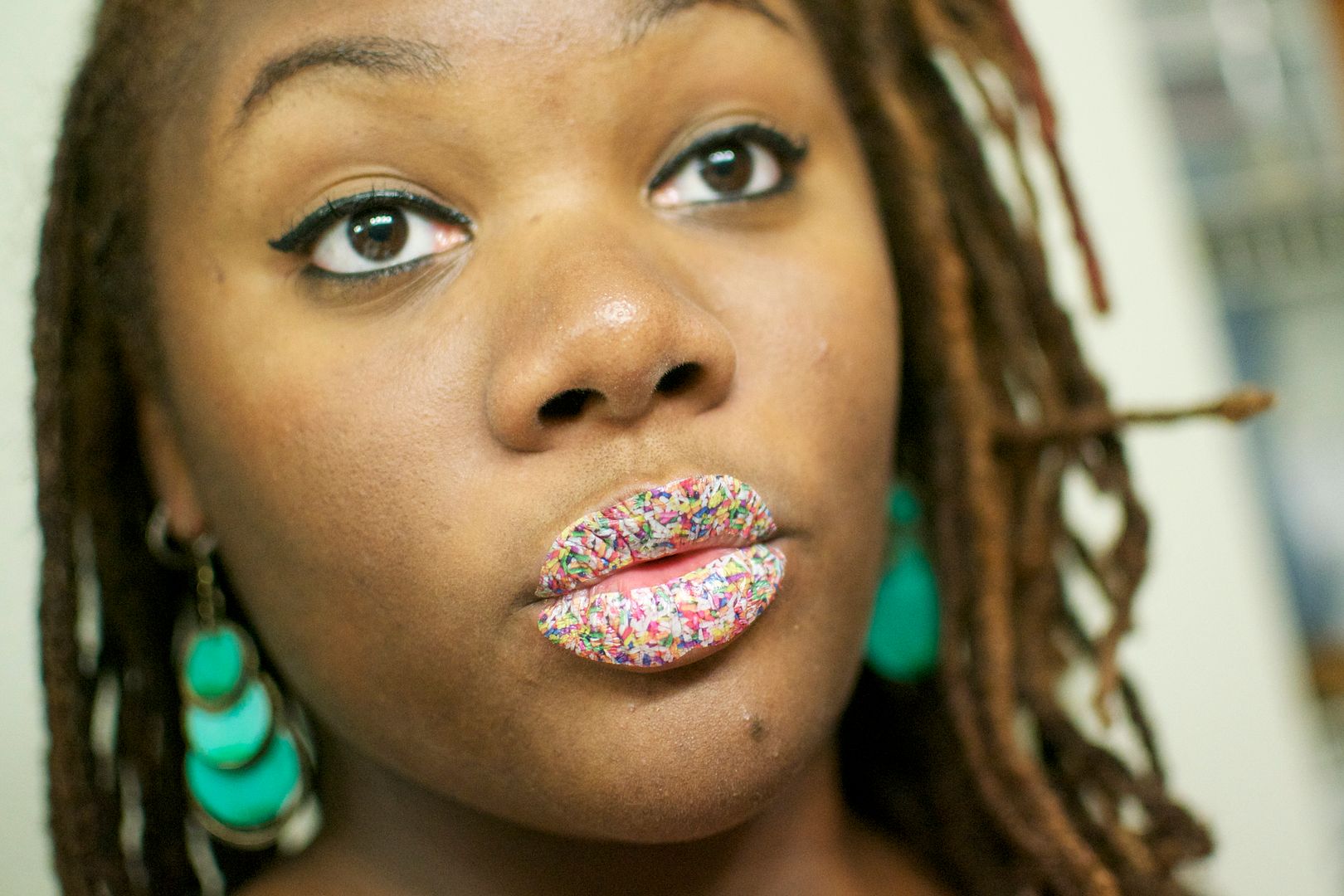 The good news is that Violent Lips have a lot of cool designs so if it's not sprinkles you like, they have a crazy selection on their website. I don't fancy the sprinkles as much as I do some of the other designs. But still…it's fun.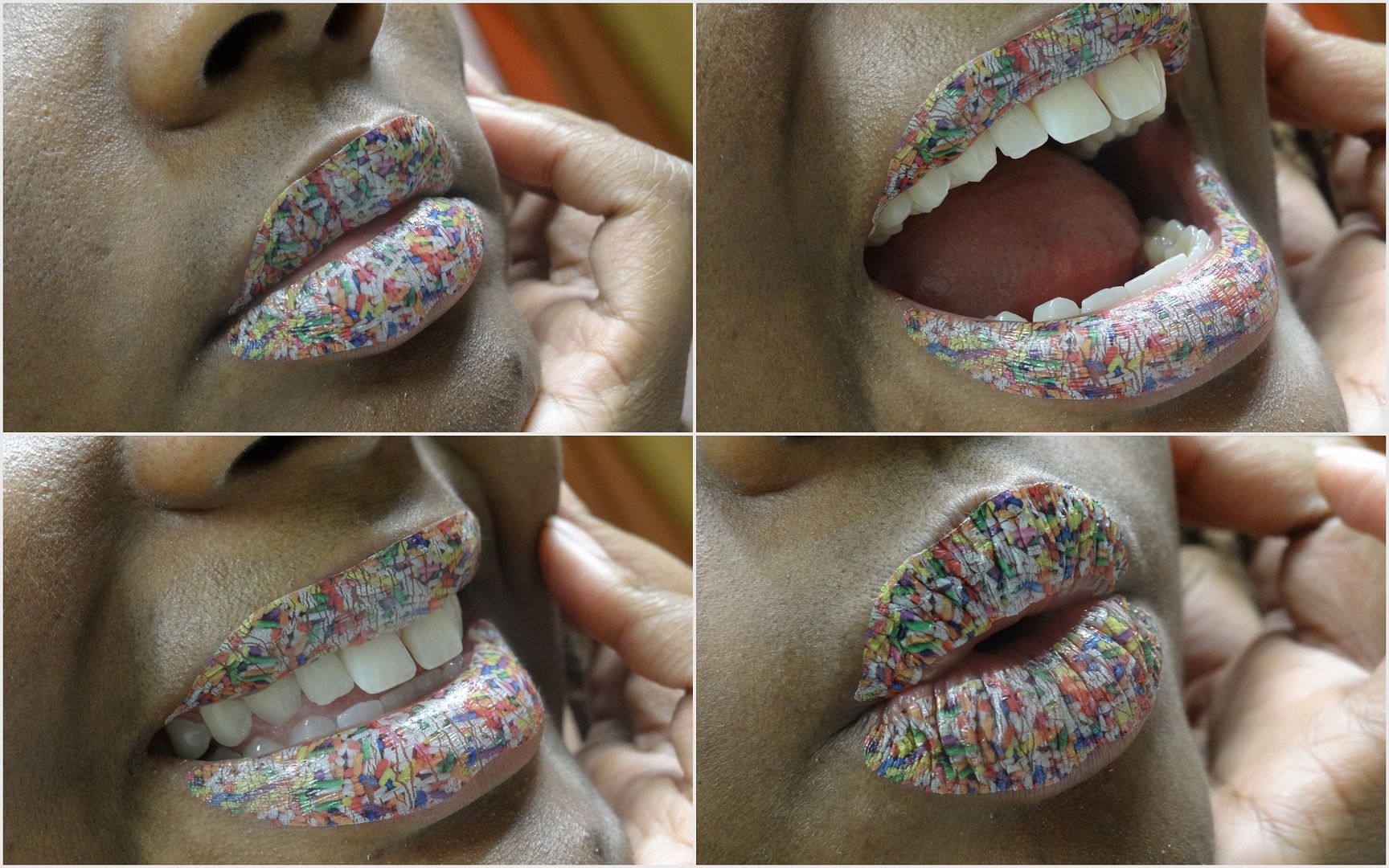 Pros
-Relatively affordable
-Several designs to choose from
-Fun!
-Application, wear and removal don't damage your lips in any way
-They stay on for quite some time. Even while drinking. You can get a good 3-4 hour wear out of them
Cons
-Cutting the tattoo can be a bit tricky and time-consuming
-They leave your lips beyond dry. A balm on top will decrease wear time
-Stretching your lips before allowing them to dry can result in a distorted design
-Removal can be a little difficult. It took a bit of scrubbing for me to remove it all.
Whatcha think? Yay or nay to lip tattoos?