Check out this glitter bomb from the Wet 'n Wild Ie Baby collection.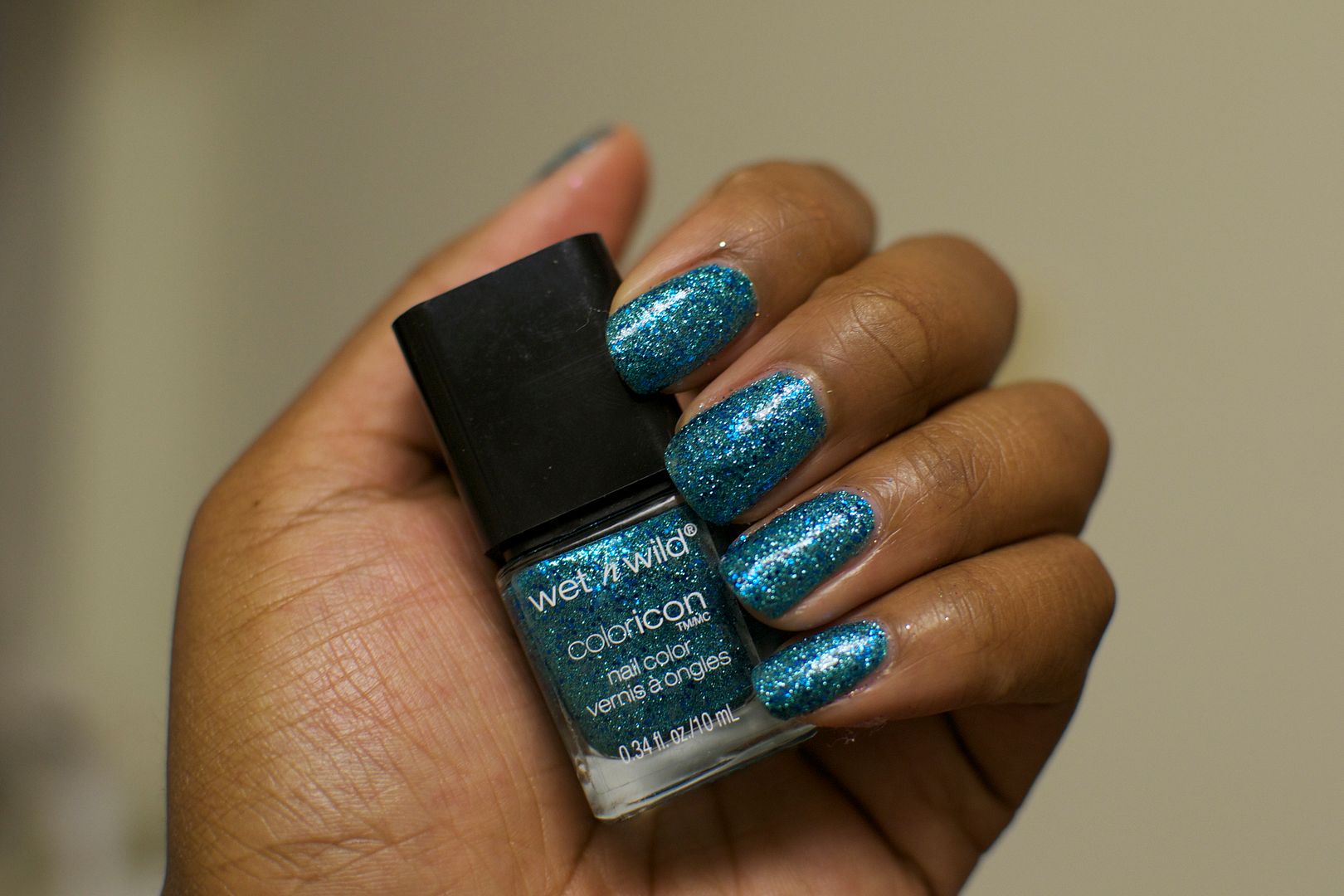 Infused with teal micro glitter and bright blue hexagon glitter, this polish reached opacity with only two coats.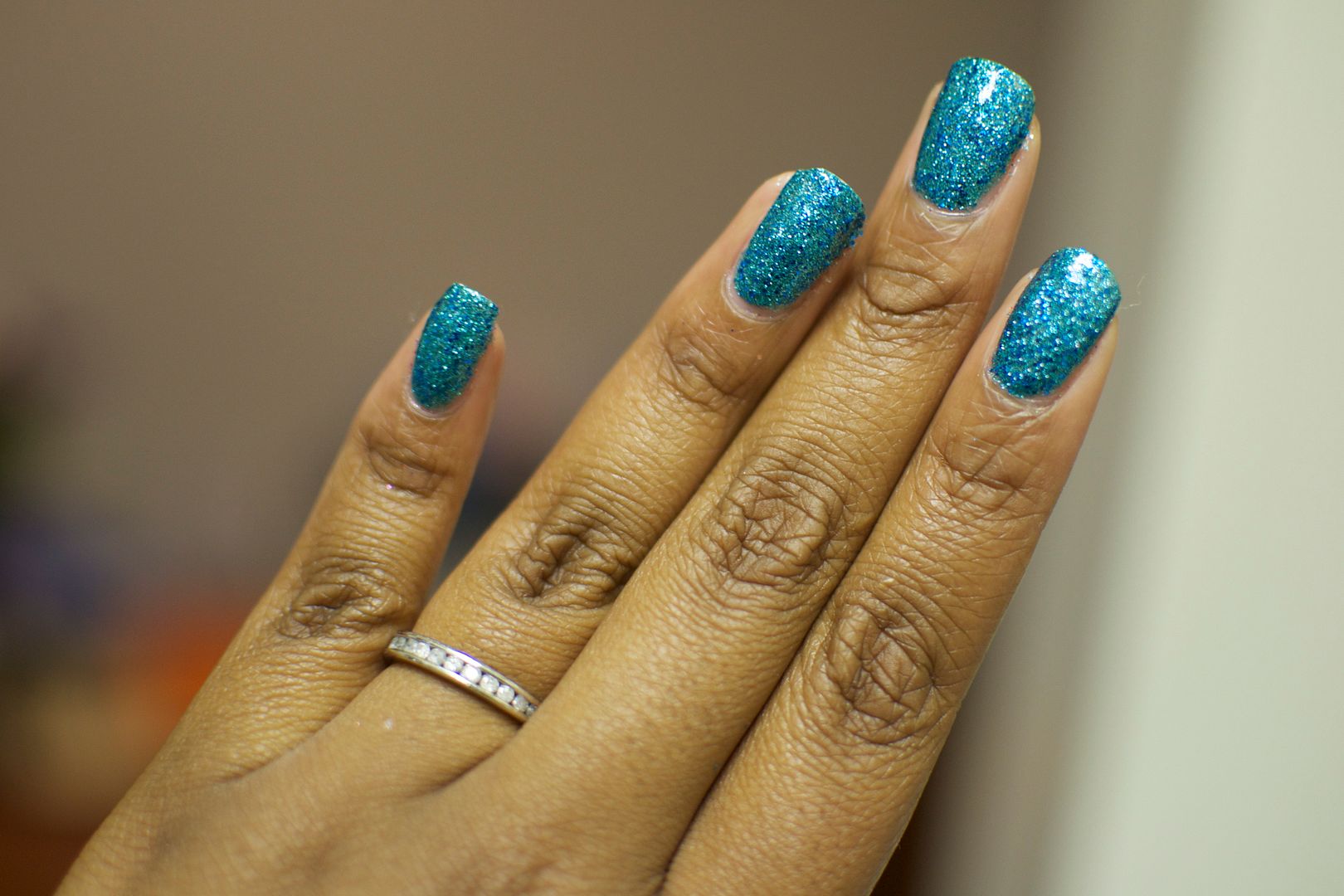 Its formula is 10x better than Diamond in the Rough. It isn't as chunky and really shines with a top coat thrown on top.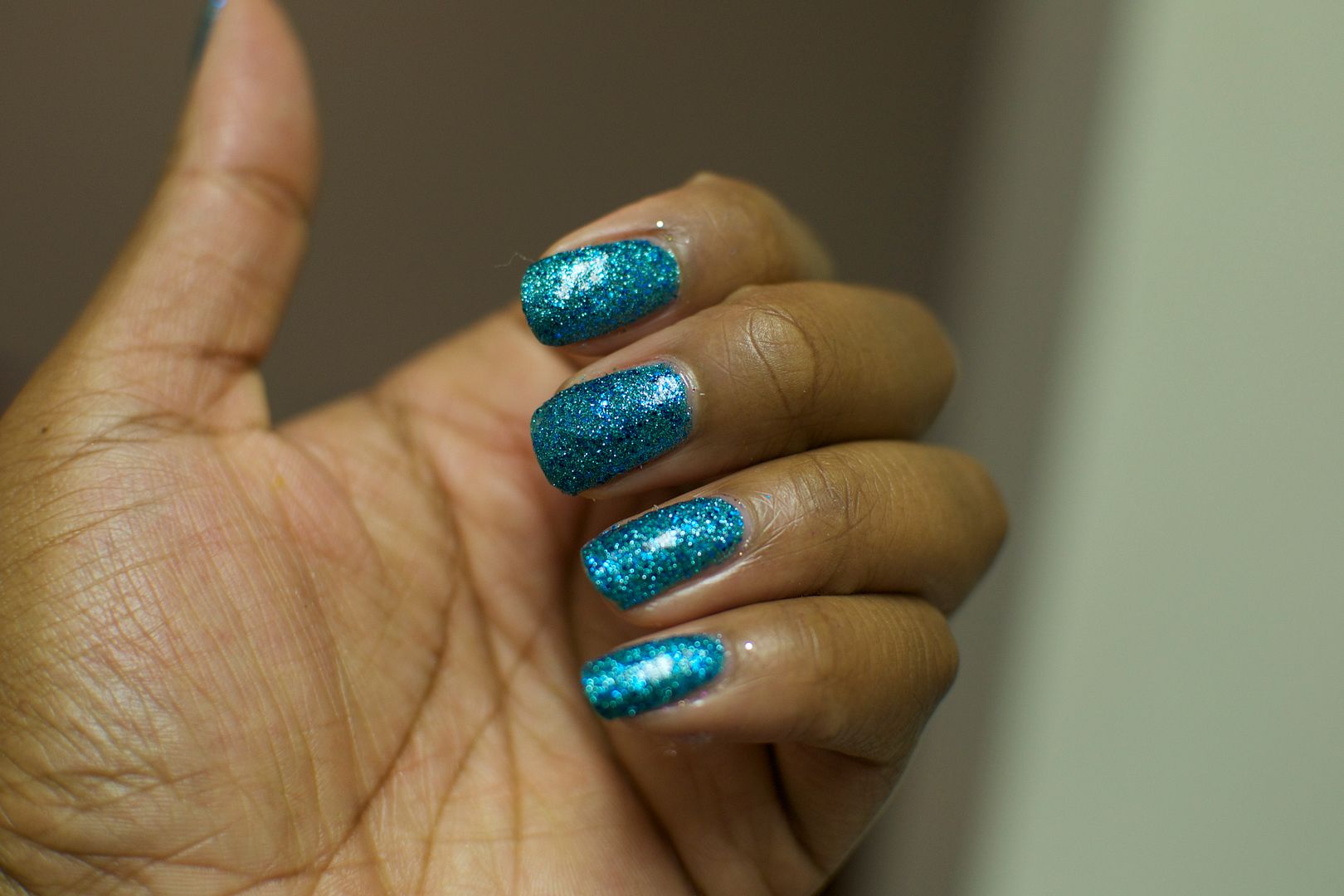 Hopefully you're able to spot this $2.99 wonder in your neck in the woods. If not, check out Nouveau Cheap's Interactive Map. This collection maaaaay be closer to you than you think. 😉