Nail polish fanatics are going nuts over Wet 'n Wild's Ice Baby collection. If you spot this collection in stores, get it now. I mean…NOW. These holographic glitters are ridiculously insane and there isn't anything like them. I pretty much say that about everything though. One of the kids from that collection is Diamond in the Rough.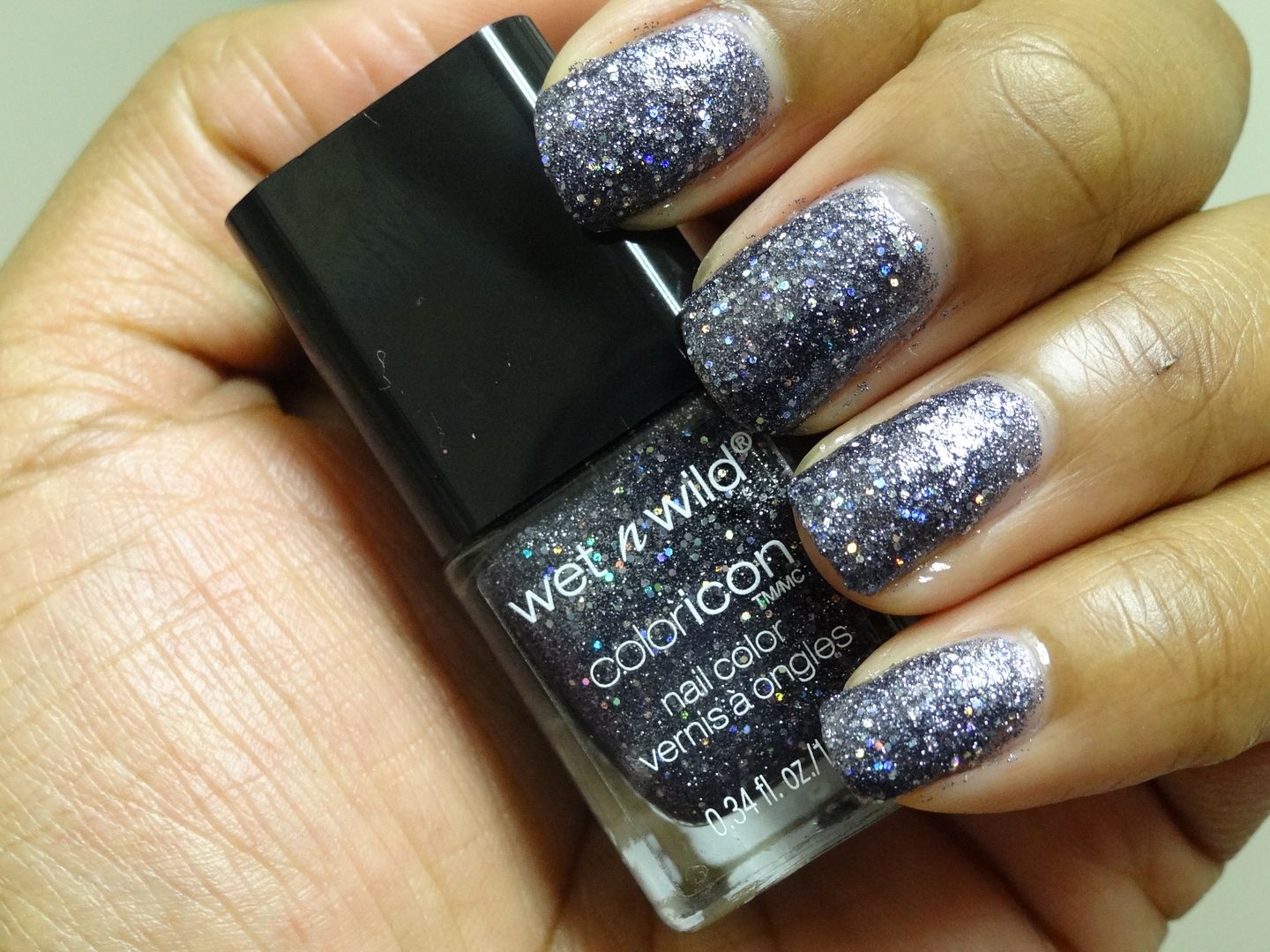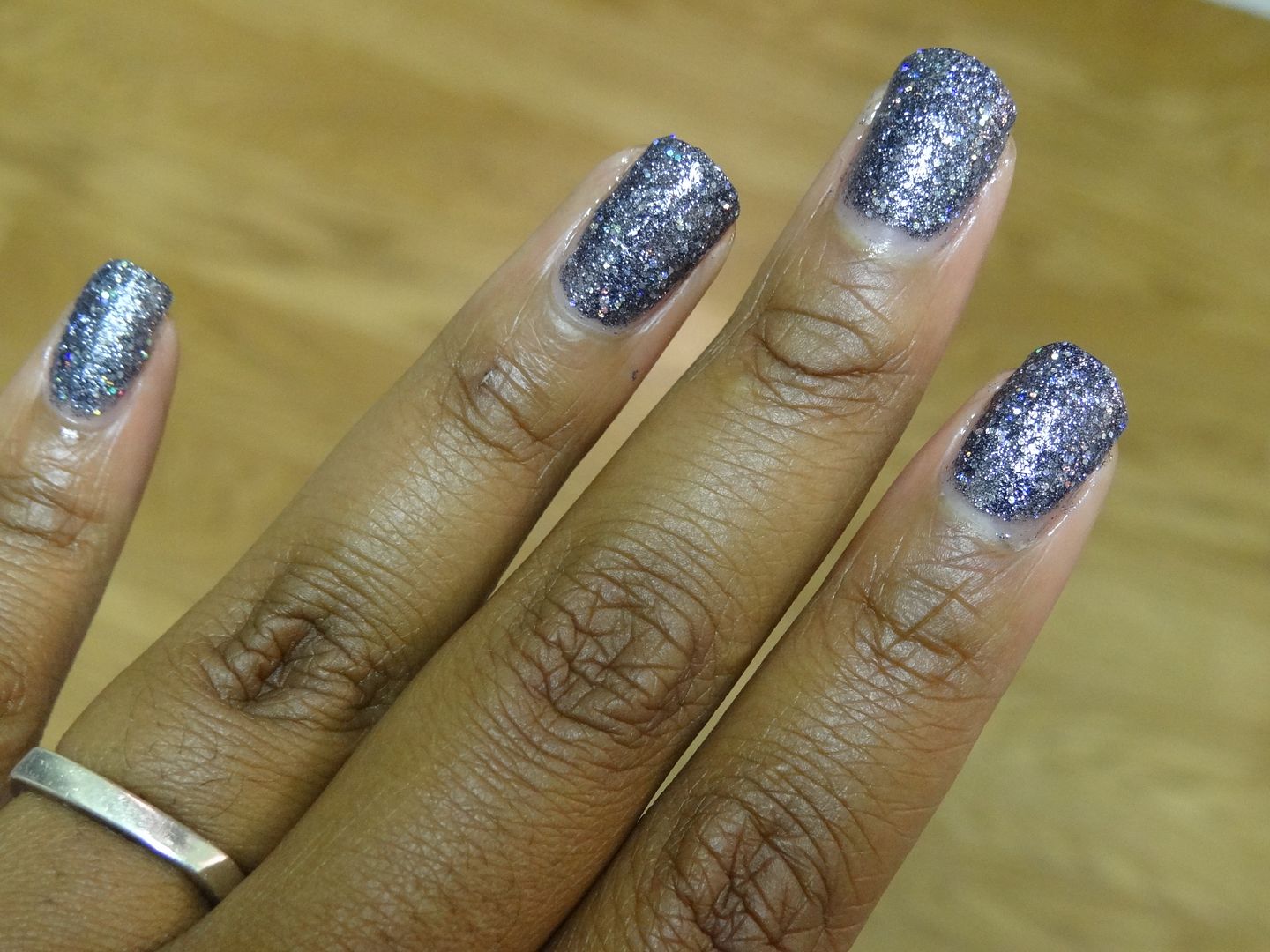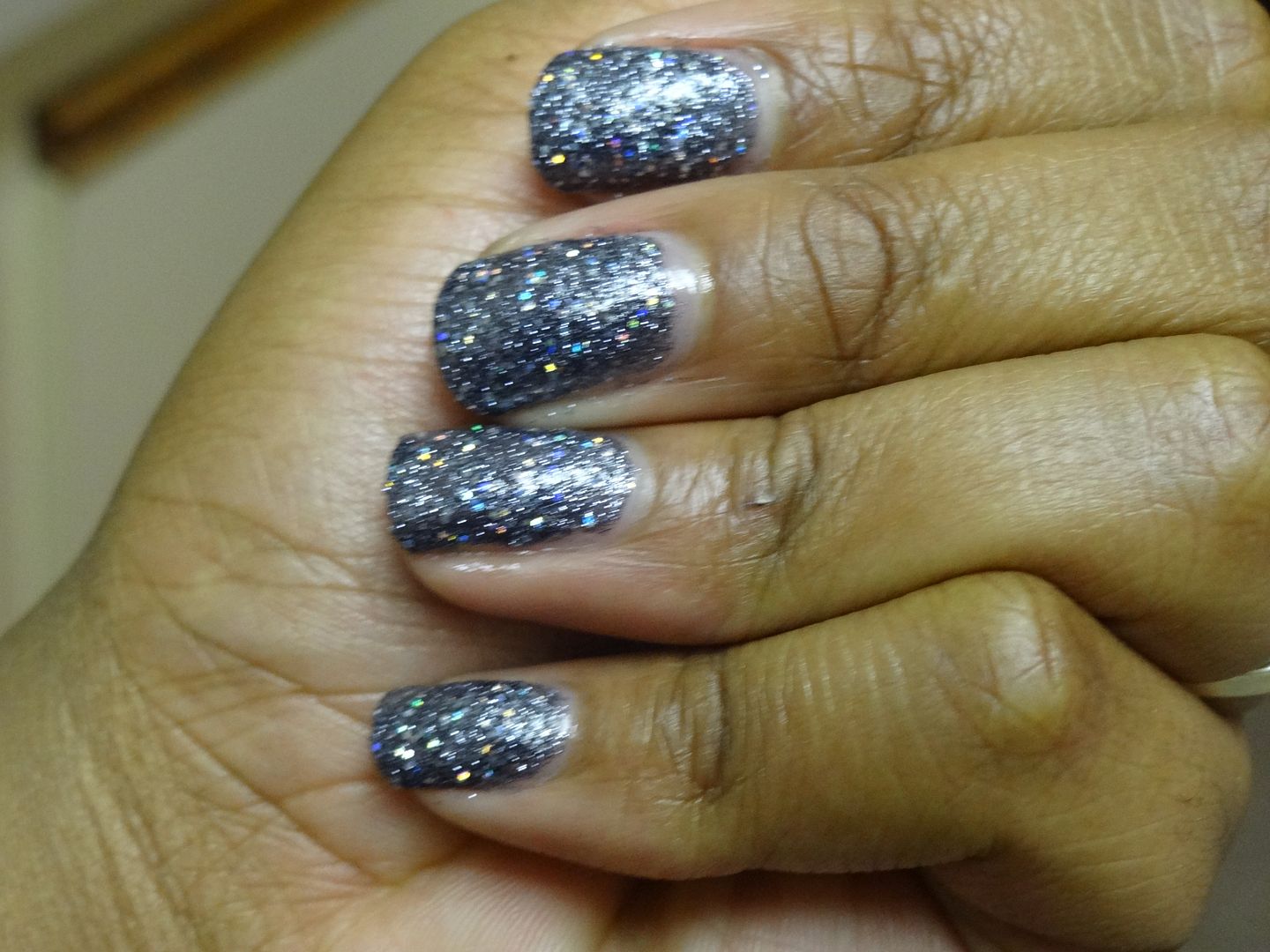 Craziness, right? I blurred out the last picture just to give you an idea of how sparkly this polish is. It's one of the more chunkier glitters so that means removal will be PIA but it's worth it. I actually really prefer this polish over black. It looks all galaxy-like 'n stuff. See…
It is quite the chunk monster on its own.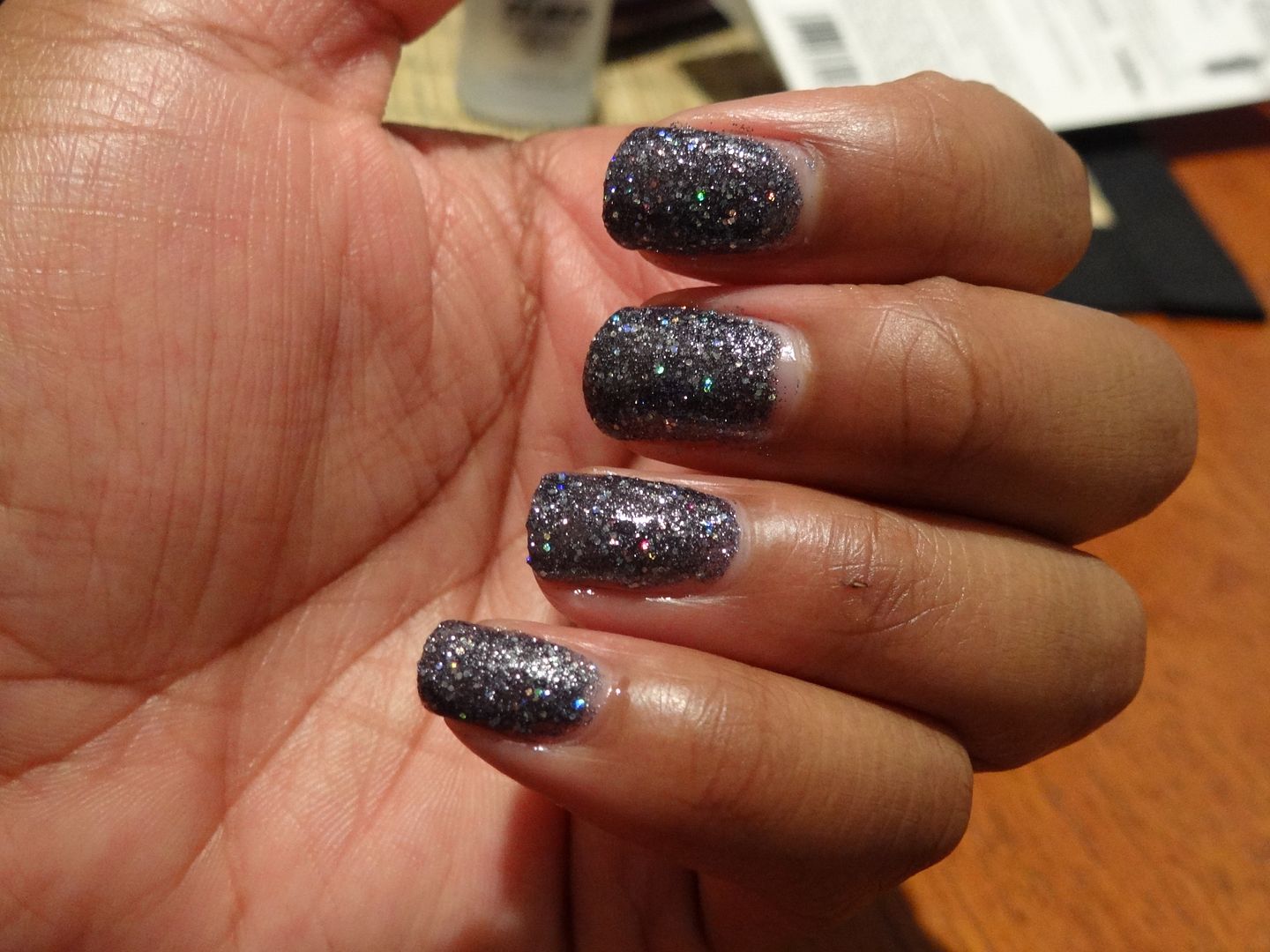 Freaking awesome. It's a little more expensive than most Wet 'n Wild polishes and retails for a whopping $2.99. Total wallet breaker, uh? Save even more with Target coupons.
*This post contains an affiliate link