I know I brag about Wet 'n Wild a lot and I promise, y'all…I'm not exaggerating with this one. That sad thing is, back when I was a "I only buy higher end makeup snob.", I laughed at WnW. I called their products cheap. And this was without having even tried them. What a loser, right? I've seen the light and now nothing can stop me from loving WnW.
Plus, you can't knock a brand who has incredibly great nail polish for less than $2. I'm just sayin'…
Anywhoovers, check out this lippy…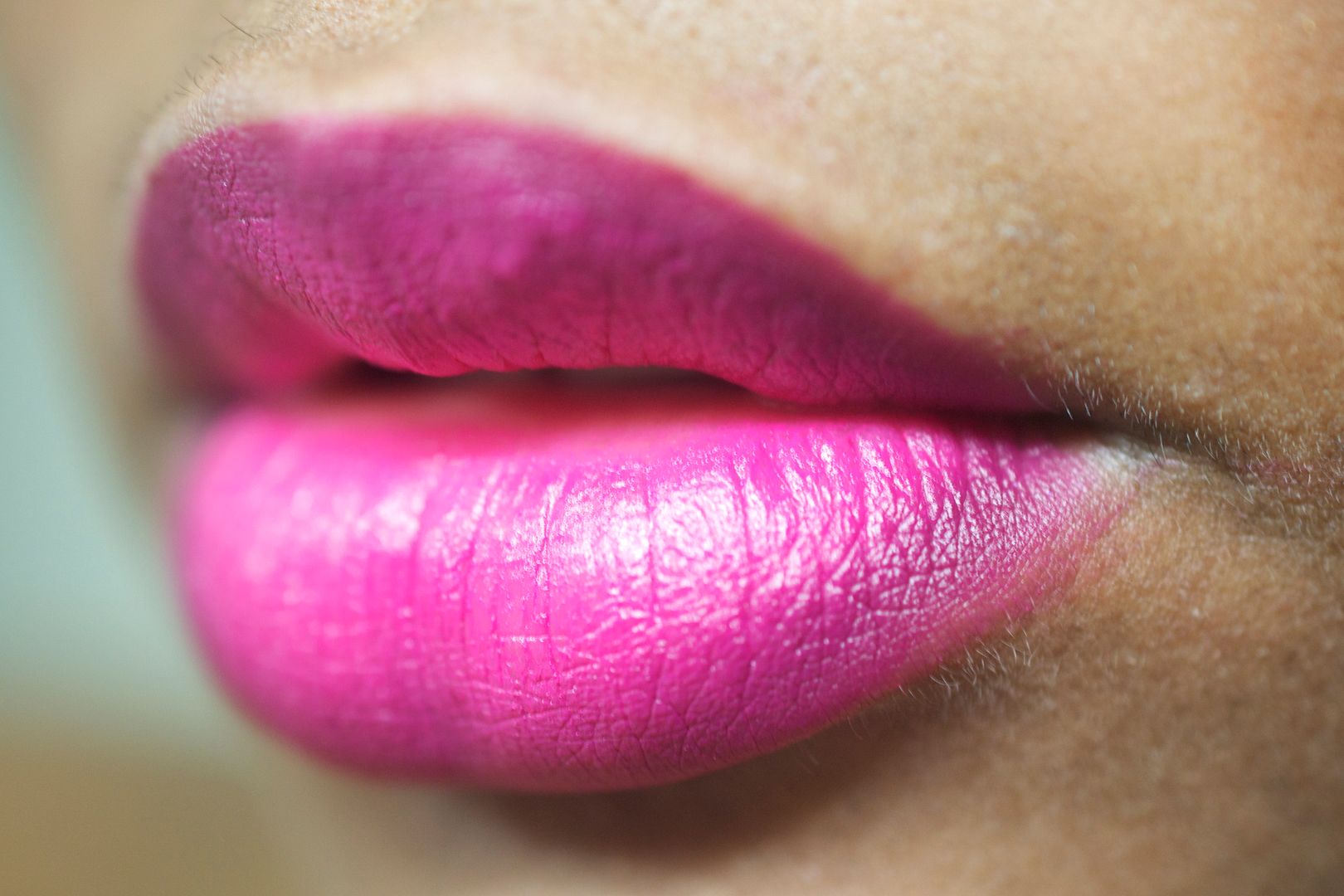 This gorgeous stick of love goes by the name Don't Blink Pink and has more personality than me after 2 sips of a wine cooler. I ain't playin'. Swatches don't lie.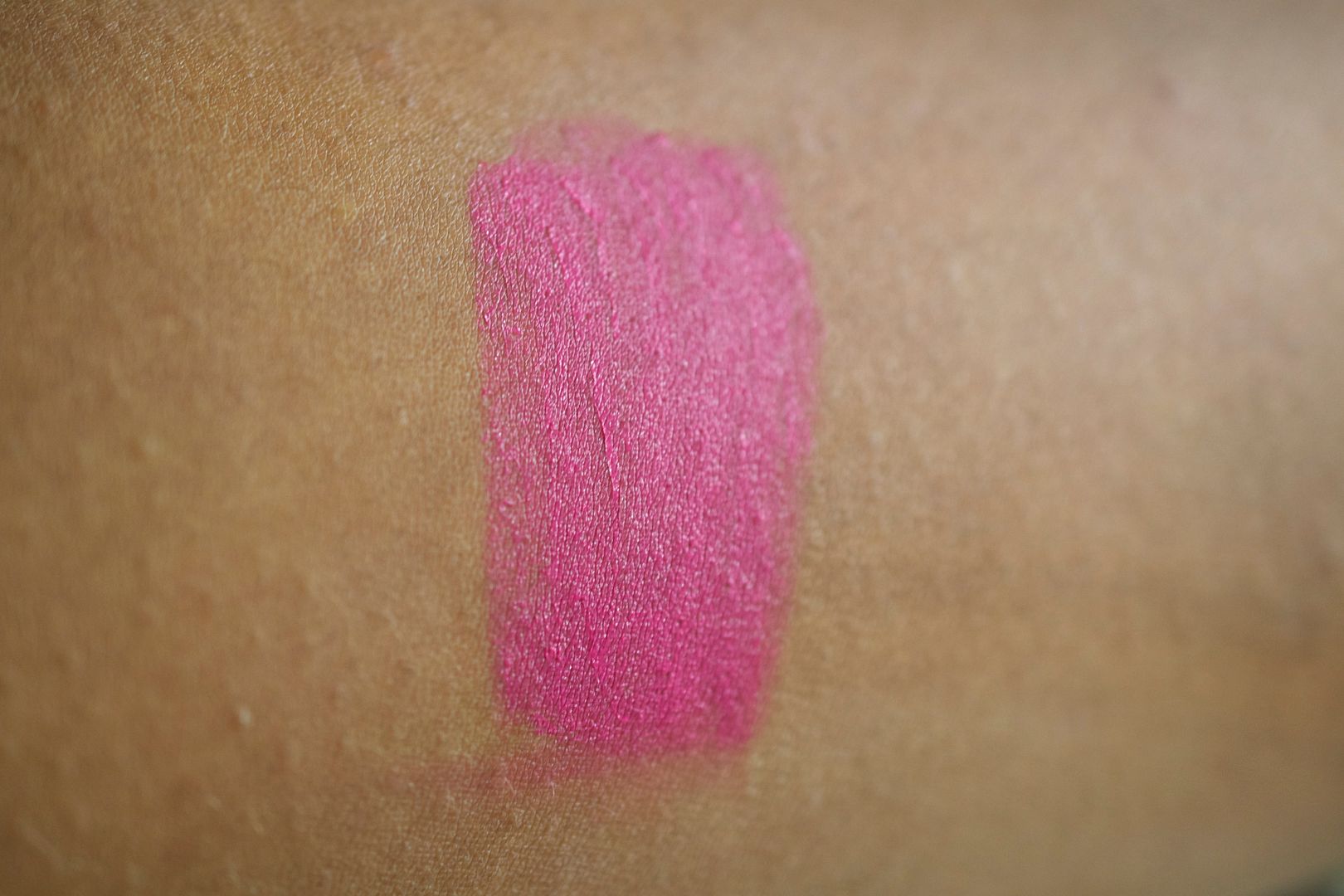 DBP is described as a medium warm pink but for some reason, she looks super neon pink on me.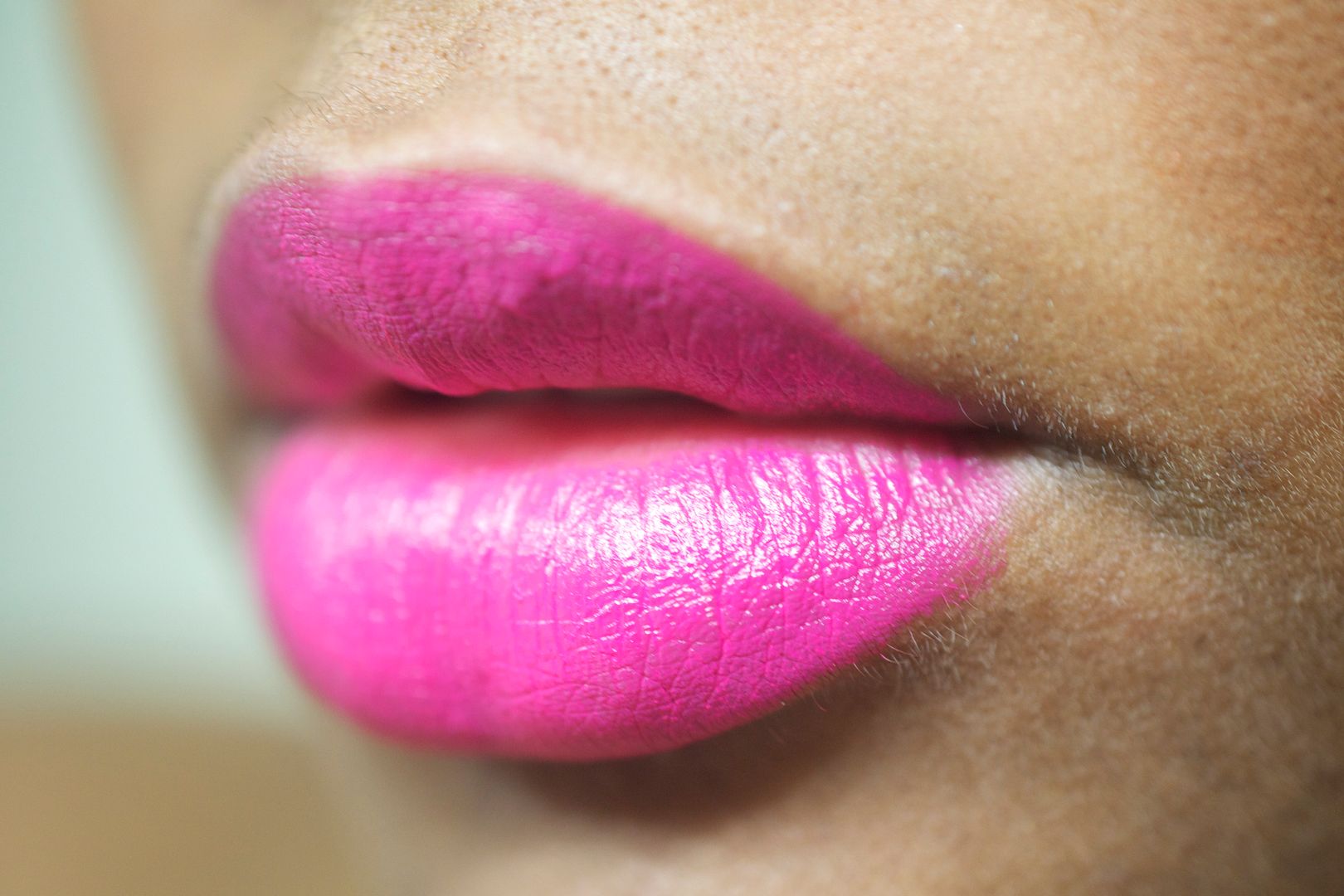 And that's not the lighting. That's how it looks in real life. Which is weird because I've seen this lipstick on gals of other complexions and it looks nothing like this. Madness, I tell you! Not that I'm complaining. DBP has some siblings that I will showcase soon but I had to single her out and show you her fabulousness. They'll be popping up in drugstores this month for only $1.99. I know. I know. In-sane.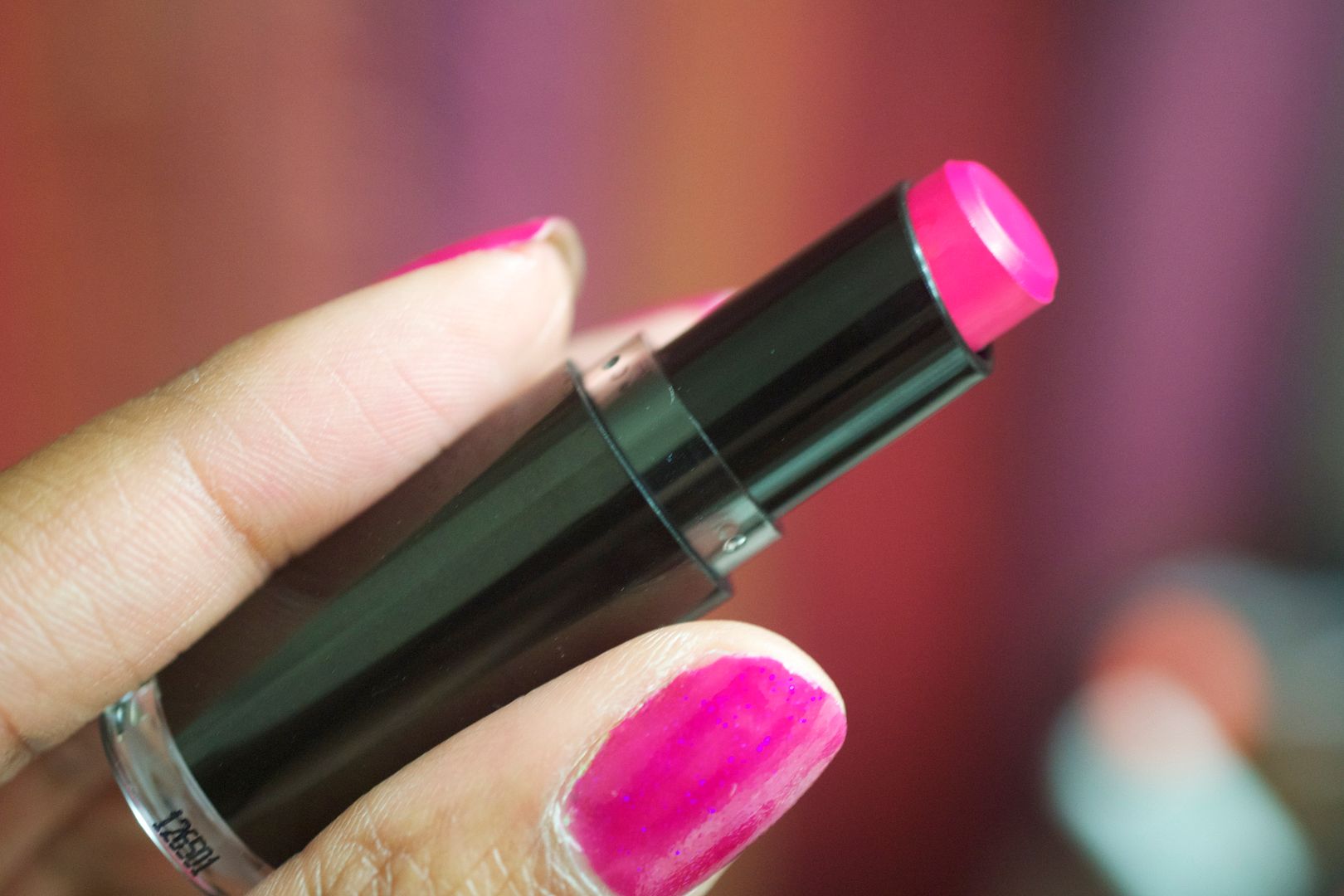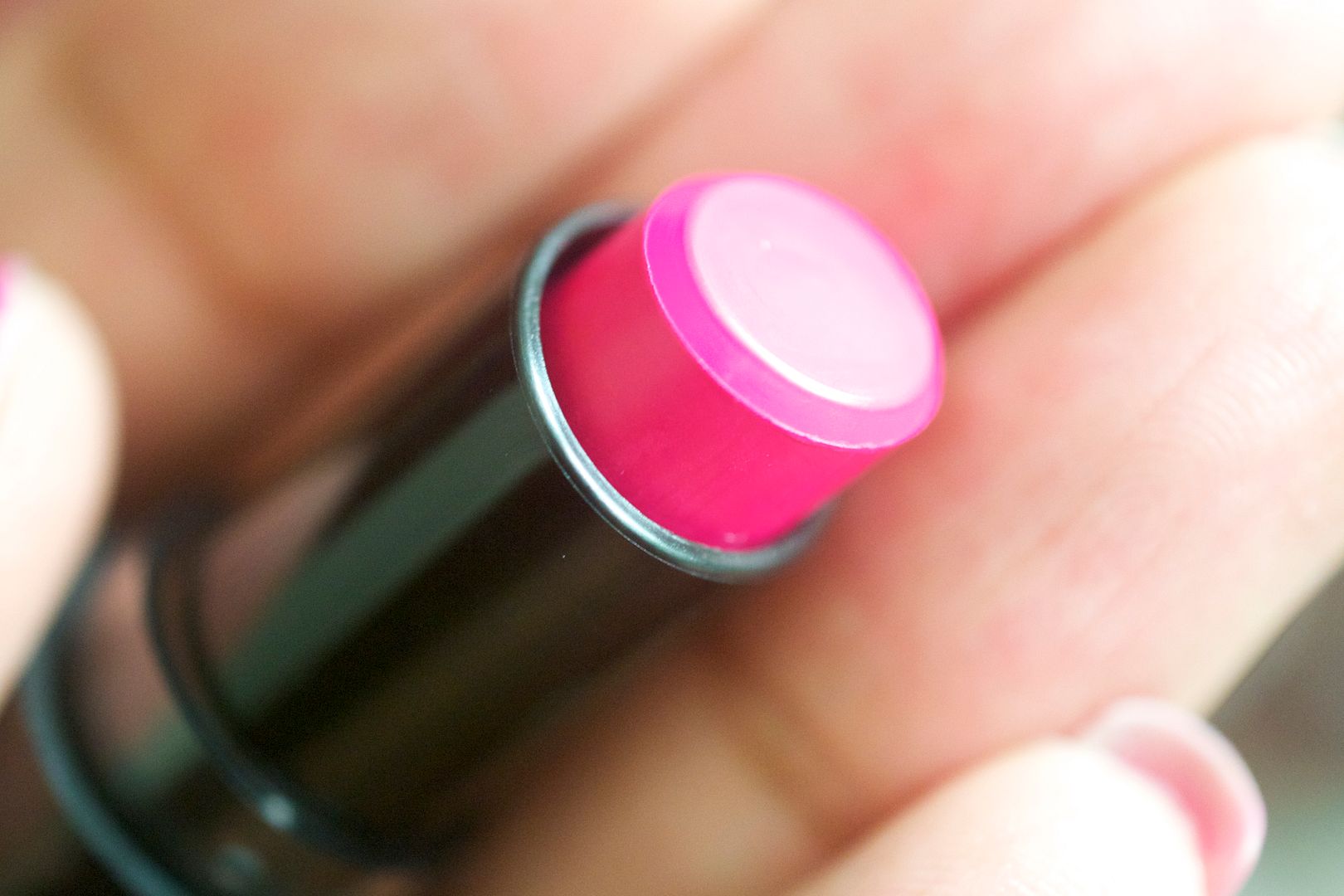 Just gorgeous. And since I am a genius who graduated Summa Cum Laude from a top Ivy League school in only 2 years, I accidentally broke off the lipstick.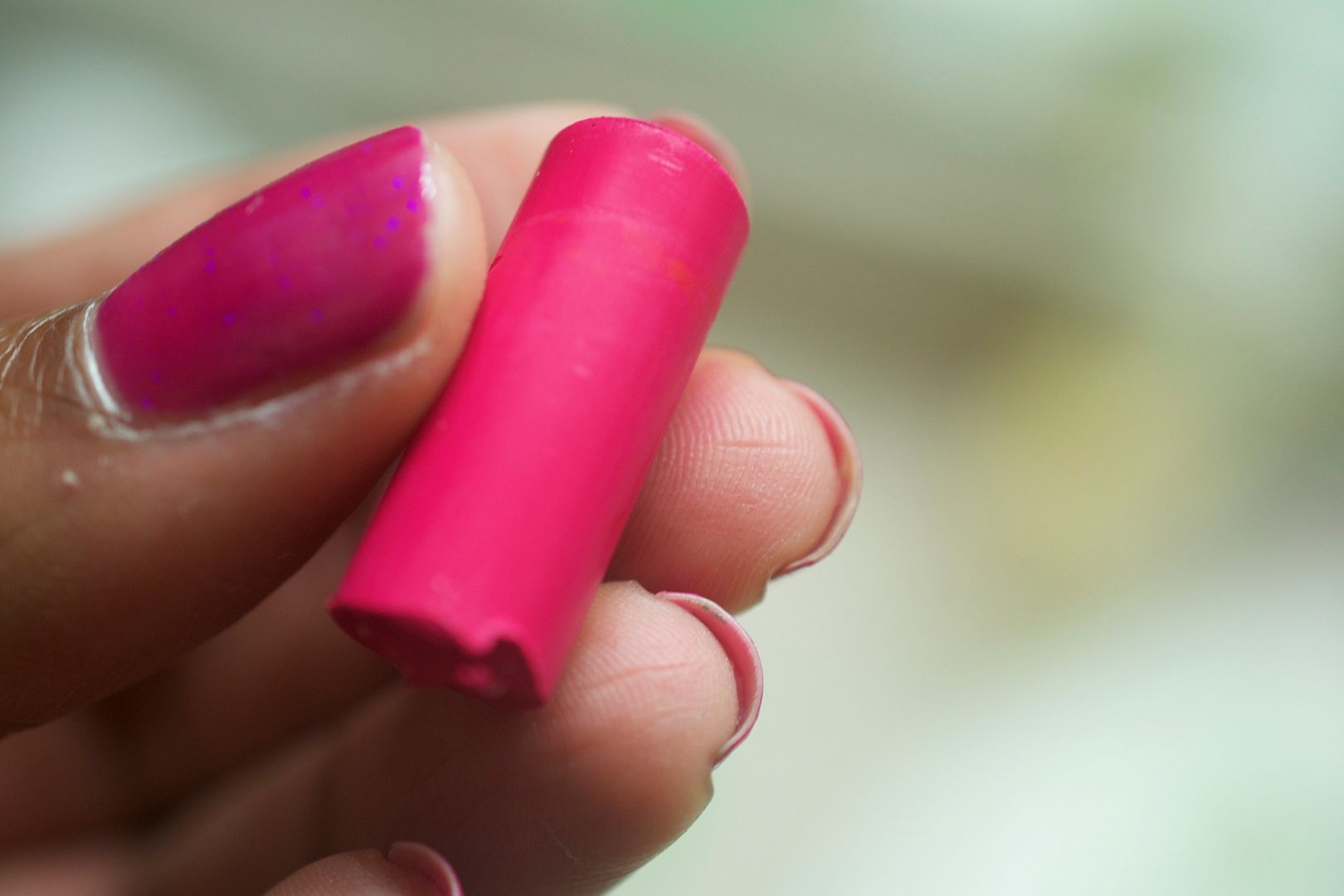 I know. I'm so smart. By the way, I'm kidding about the Summa Cum Laude and Ivy League stuffs. I graduated without honors from a state college. Womp.
So yeah. All of that to say, keep your eyes peeled for Don't Blink Pink. And who knows? Maybe I should do a giveaway for my International gals? Hmmm….