Ooooh Wet 'n Wild. You are still killin' the beauty game with affordable cosmetics for us all. I could write a never-ending list of the things that I love most about Wet 'n Wild. One of those thangs? I love how they have so many different products for consumers of various skill levels. You know how there are brands that have products that just don't seem to be newbie-friendly? Naw. Wet 'n Wild isn't like that. They have glosses for the everyday beauty girl, lipsticks for makeup artists and then these lip balms for…everyone!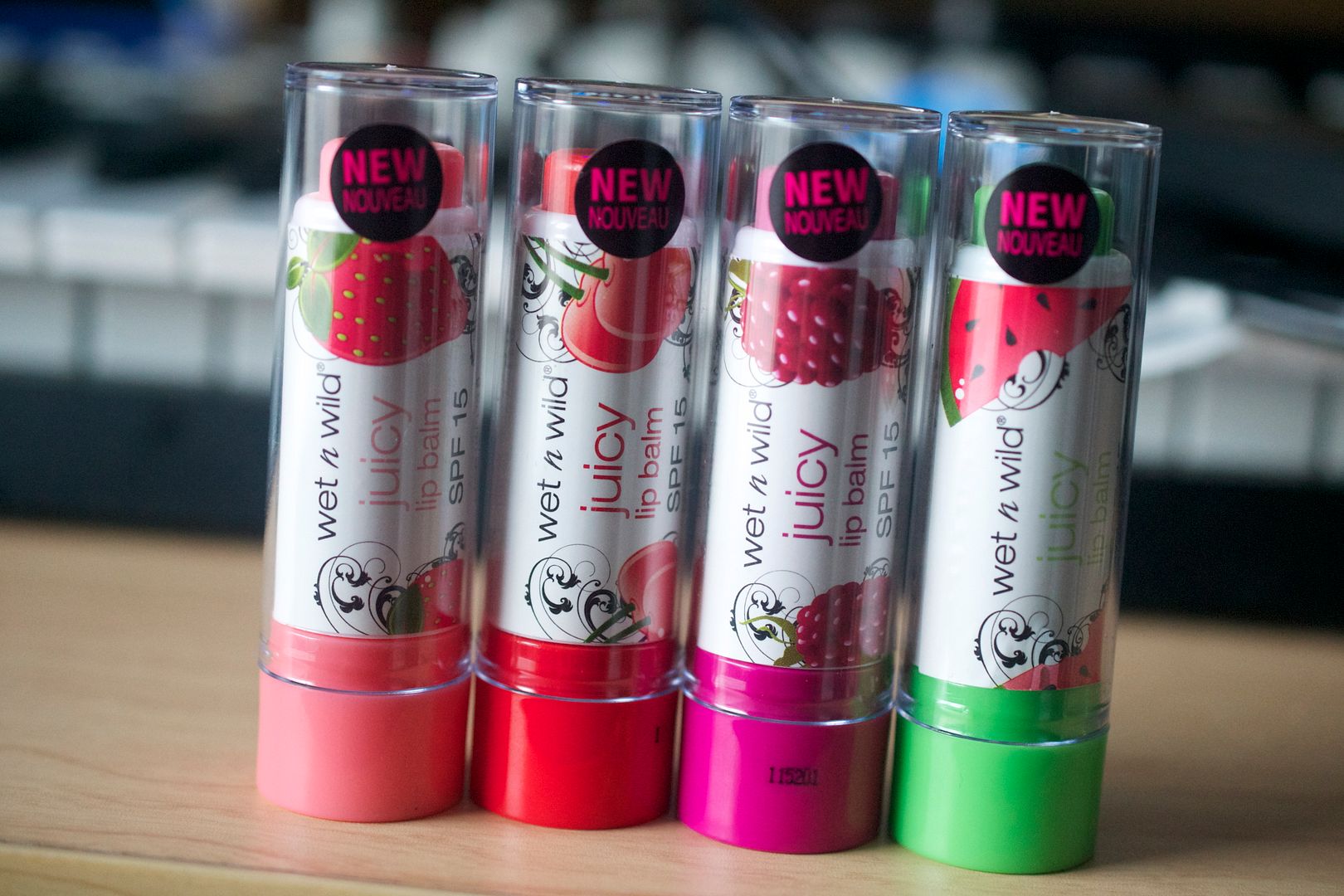 It is my belief that EVERYONE needs to have at least one lip balm on them at all times. And not just to be "cute" but because ashy and crusty lips isn't becoming for anyone. This is a fact. Or a law. Or something like that…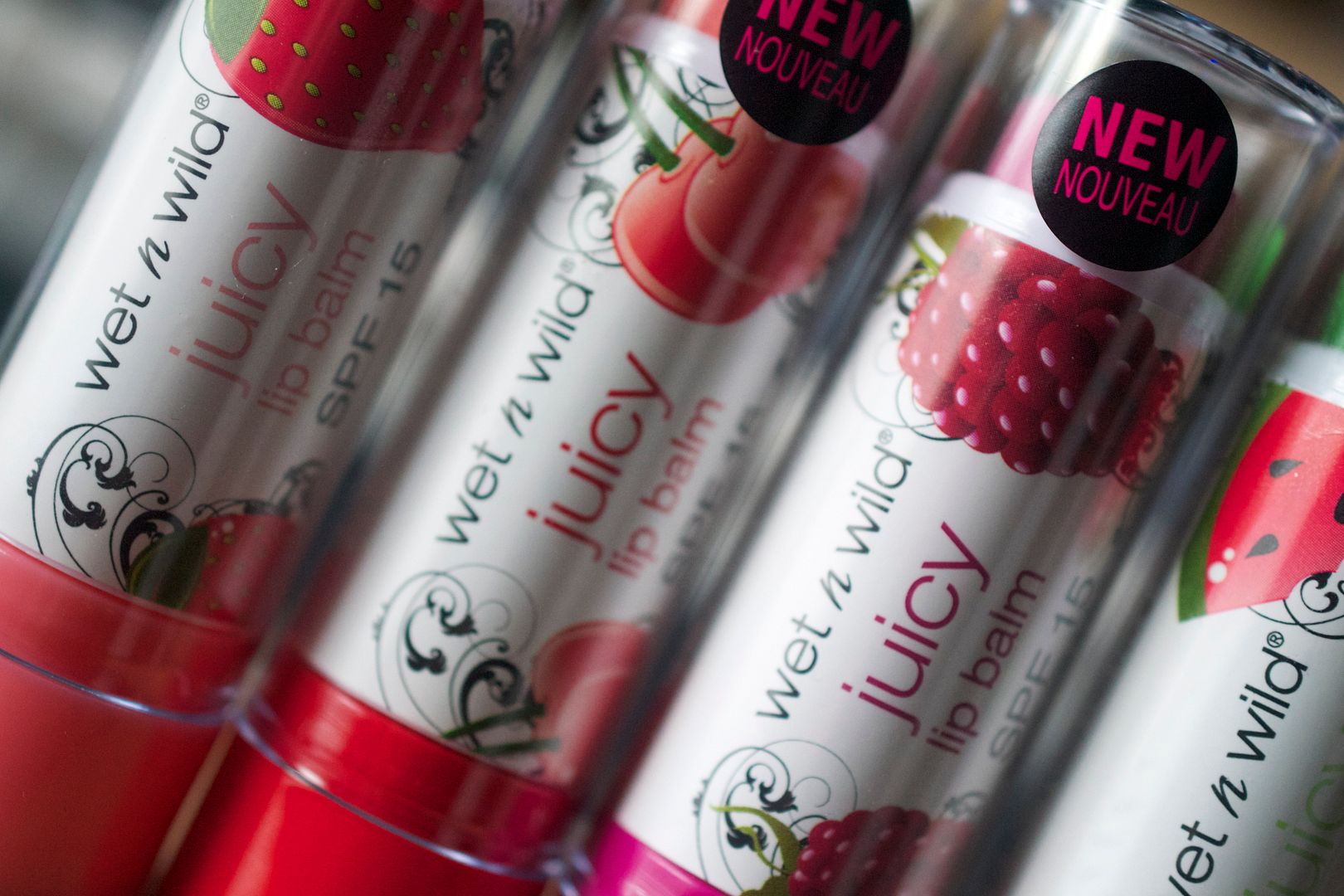 There isn't much to say about these because they're just so self-explanatory. Watch…
-They're cheap. Only $2.99 a pop.
-They'll last you forever. I mean look how ginormous they are.
-They smell good. They're fruity and delightful but not overwhelming.
-They're moisturizing.
-They contain SPF. Why don't all lip products contain this stuff?
-They're cute. No really. They are.
-Everyone needs a lip balm…7-year olds to 77-year olds.
-They don't taste bad. Don't you hate how some balms have a terrible taste?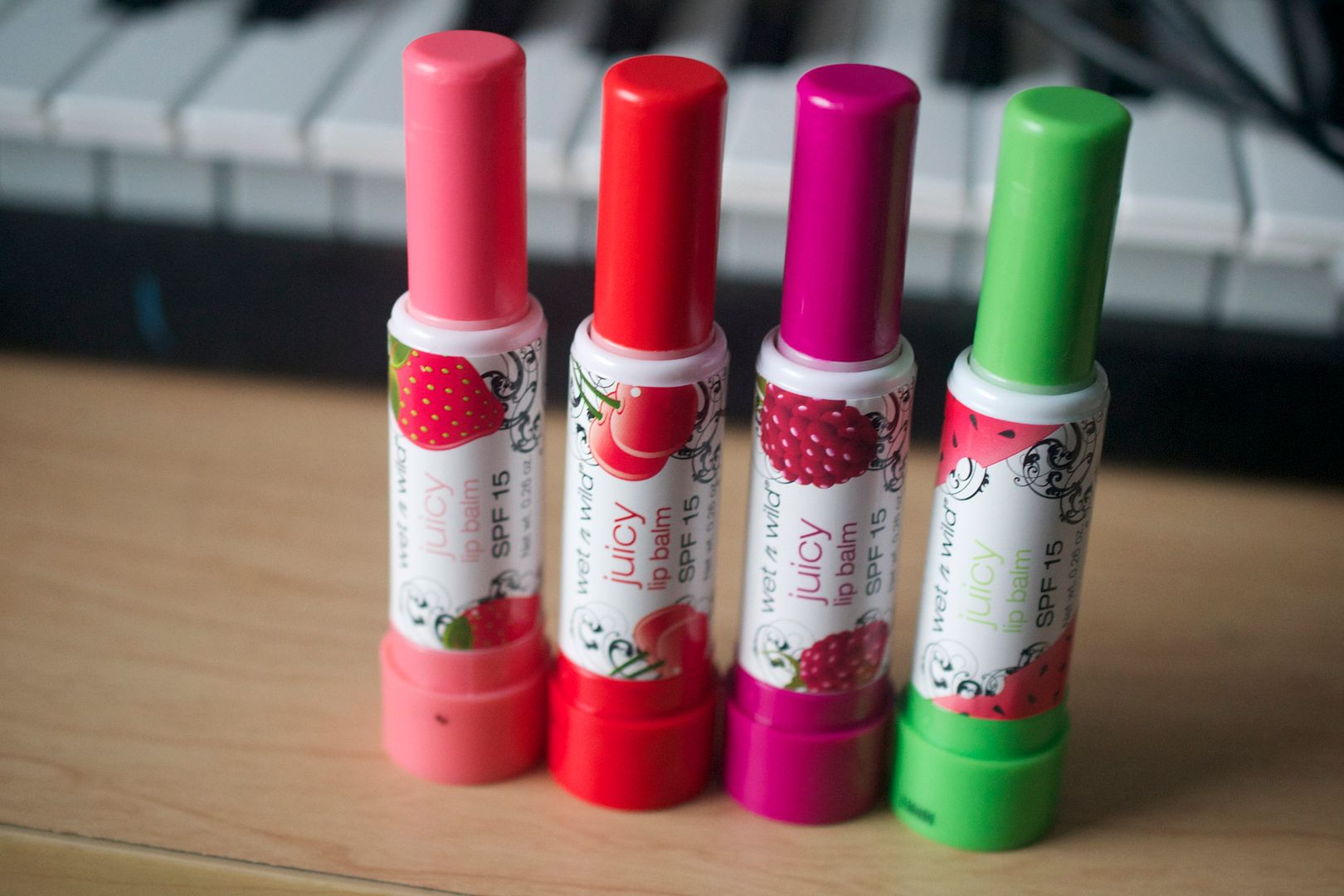 (L-R) Strawberry Fraise (light pink/cotton candy), Cherry Cerise (red), Raspberry Frambois (purple-y), Watermelon Pasteque (pistachio) 
Despite their colors, they provide only a wee bit of tint. And I do mean wee bit. In fact, so little that my camera had a hard time picking it up. I like these mucho. I've got one in the beauty room that I use after doing lip swatches. It gives me a dose of moisture in between swatches. It doesn't moisturize enough for hours on end but it gets the job done. Oh, and did I mention that they cheap. Yeah.
You can grab one or more of these babies at drugstores everywhere for only $2.99. I've been spotting them online at Walgreens.com.