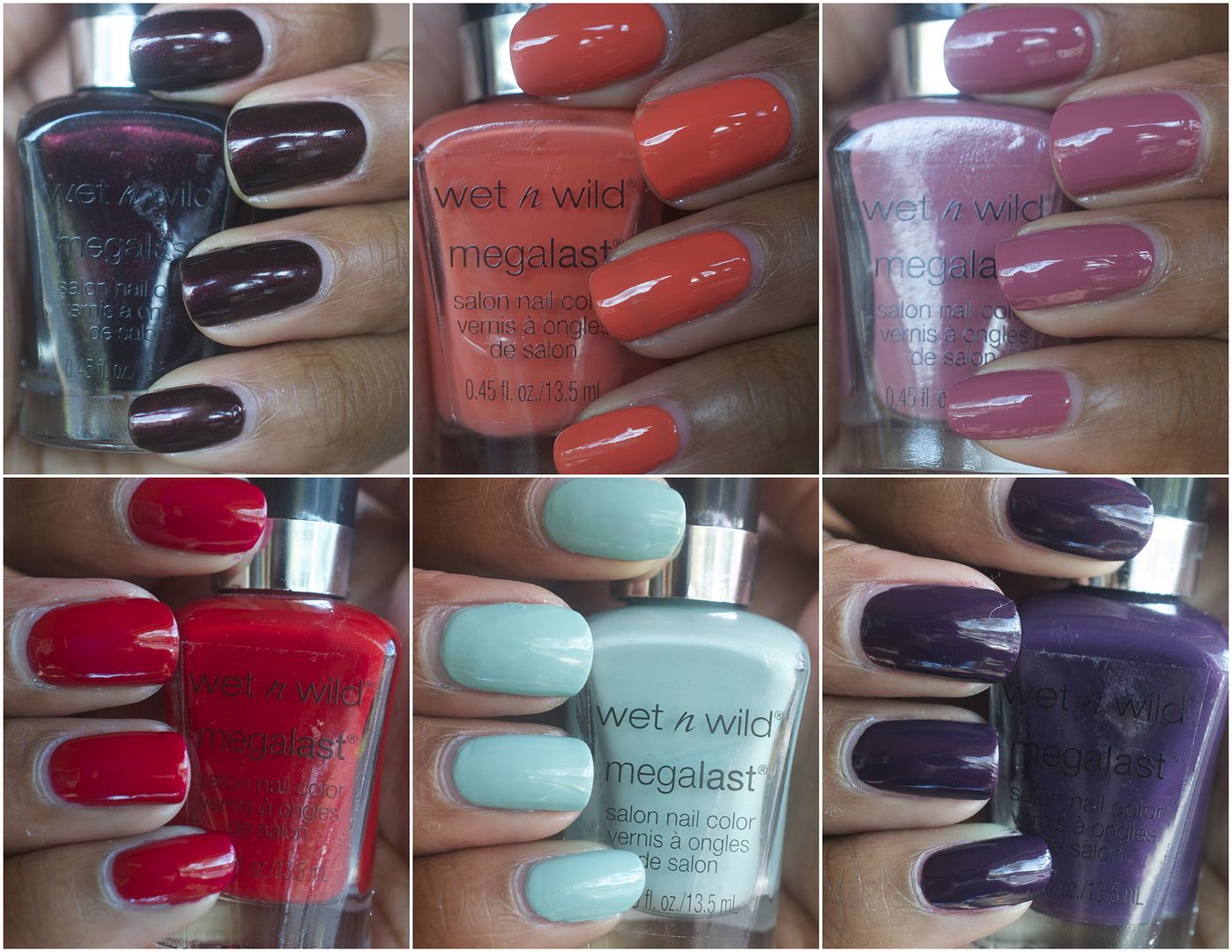 These are just a few of Wet 'n Wild's MegaLast nail polishes in their new bottles. They also have wider brushes (wooo hooo!) but I'll talk more about those at the foot of the post. Let's bring on the polish p0rn!
Under Your Spell is such a pretty a beautiful ahd shimmery burgundy. It's all vampy and gorge.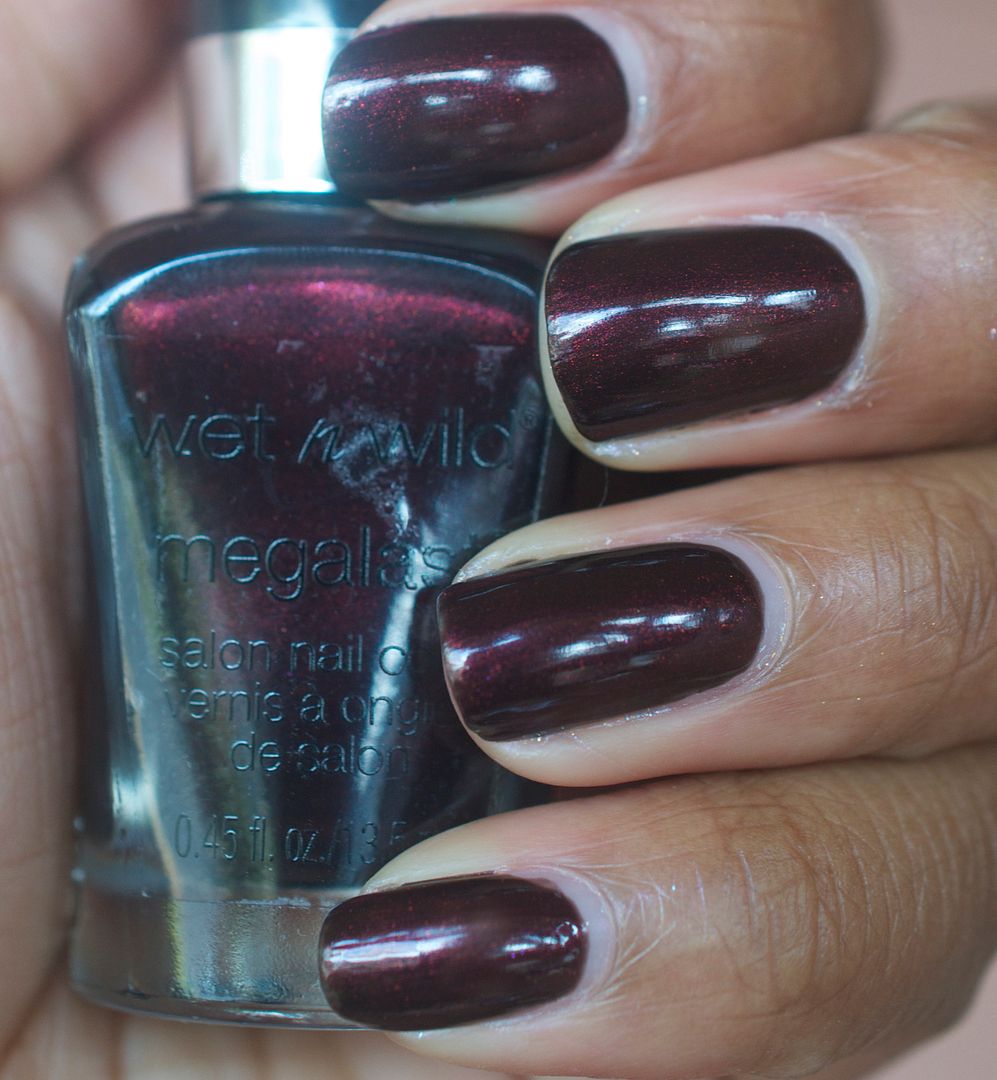 I Need A Refresh-mint is a nice and creamy pale blue. It's got a bit more green to it but of course the Nikon wouldn't pick it up.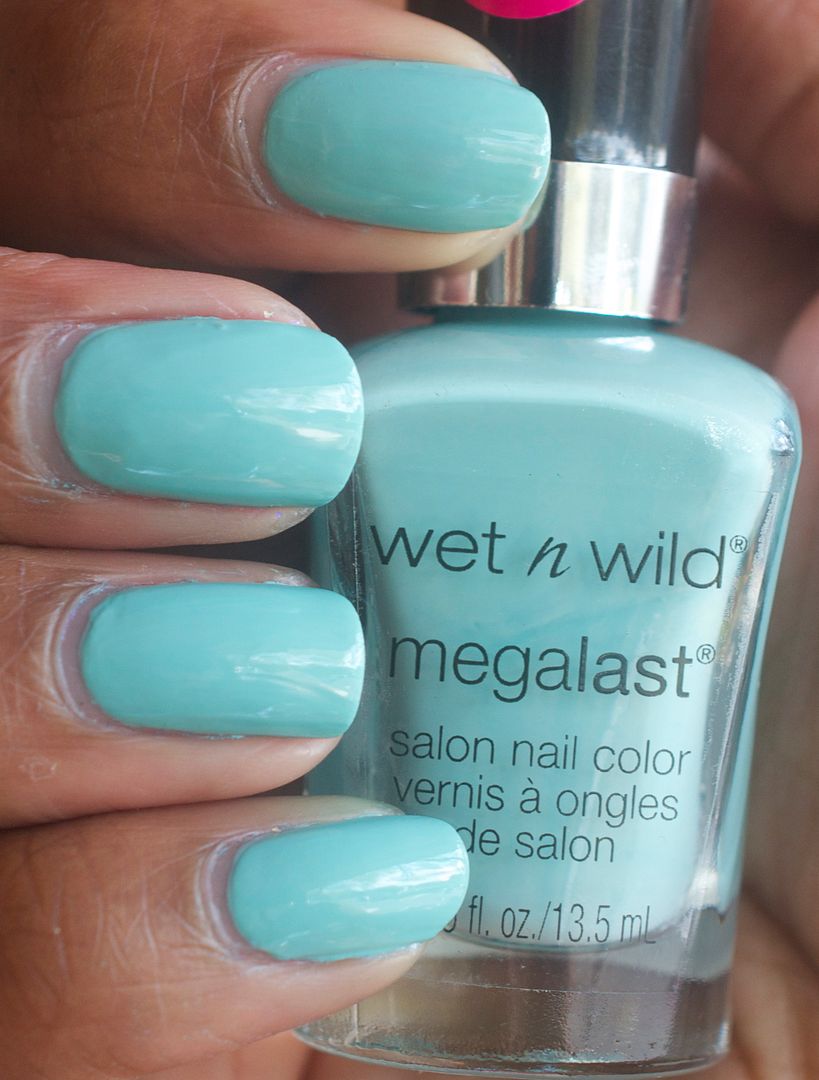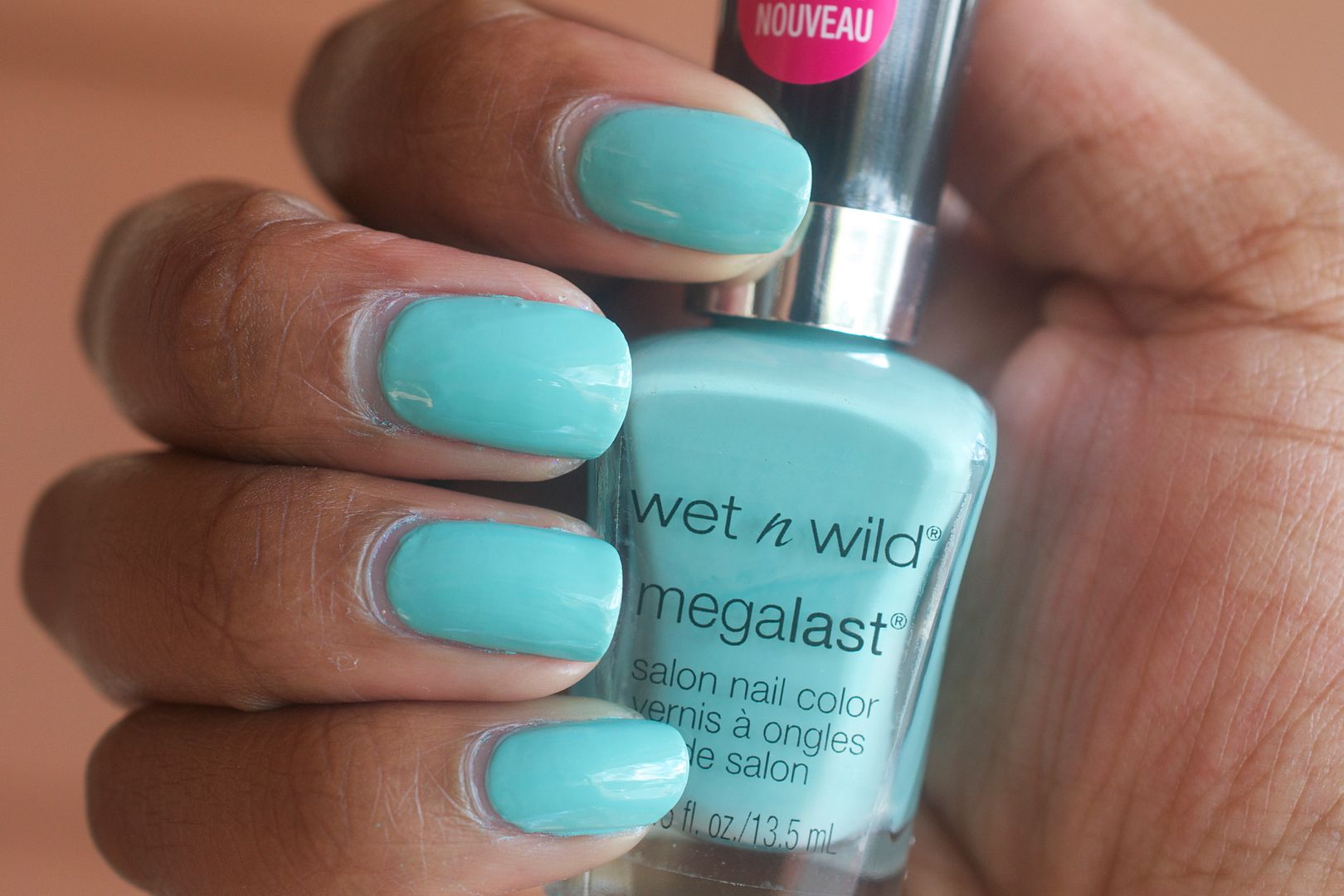 Undercover is a such a Grandma shade but if you're into rosy pinks, this isn't a bad one.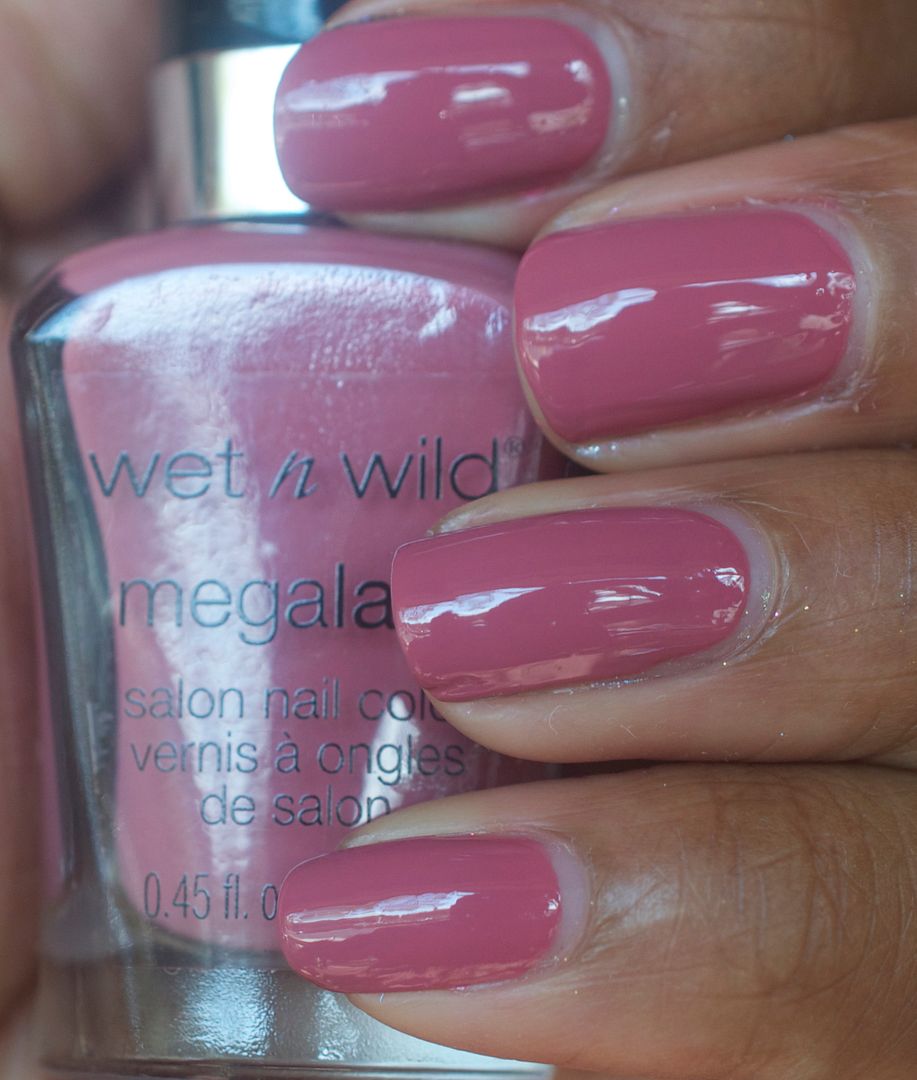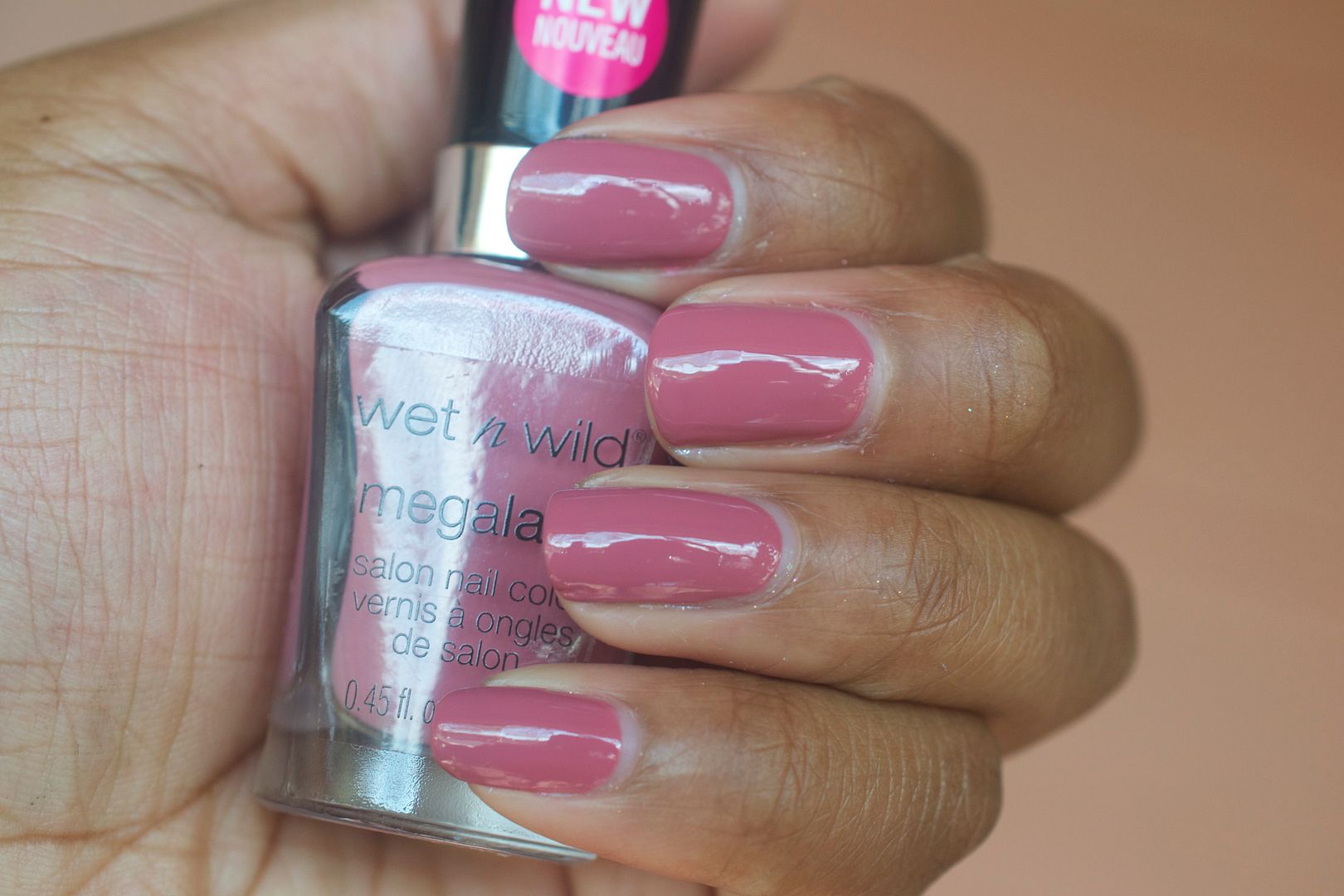 I Red A Good Book is a fire-engine red that if you looooove reds, you'll love. These are my kind of reds. This classic and just goooorgeous.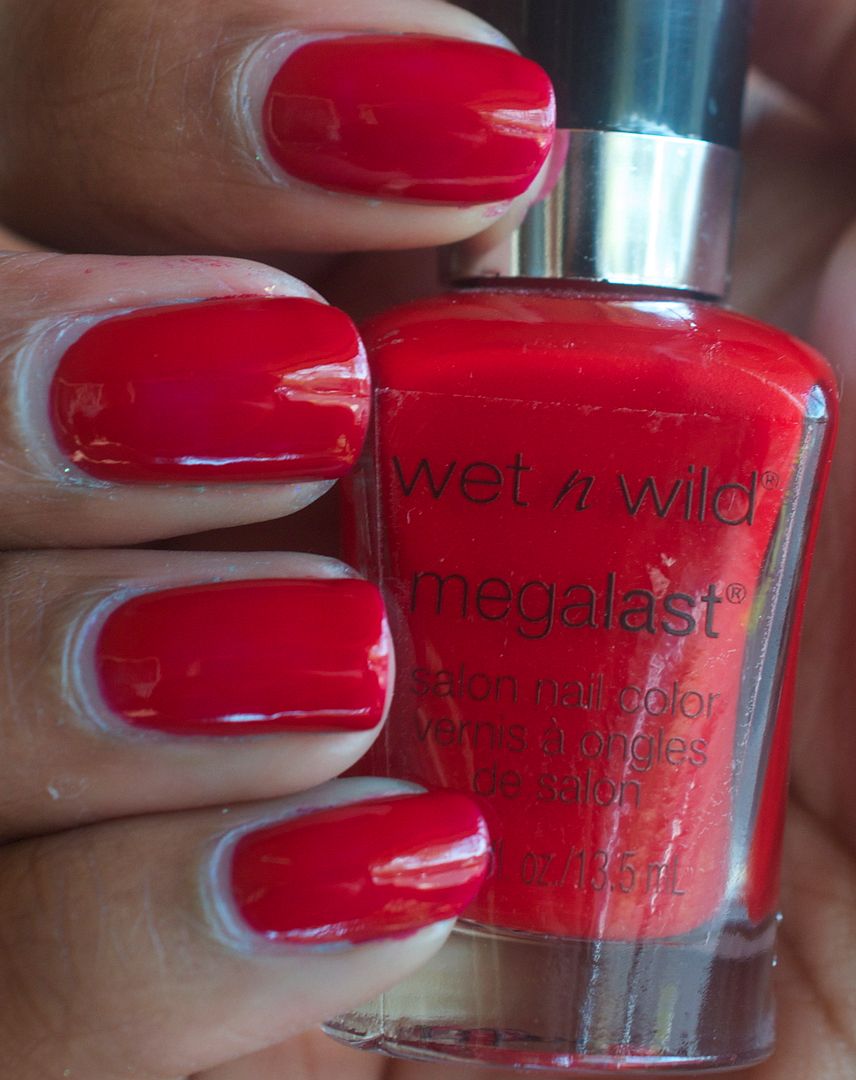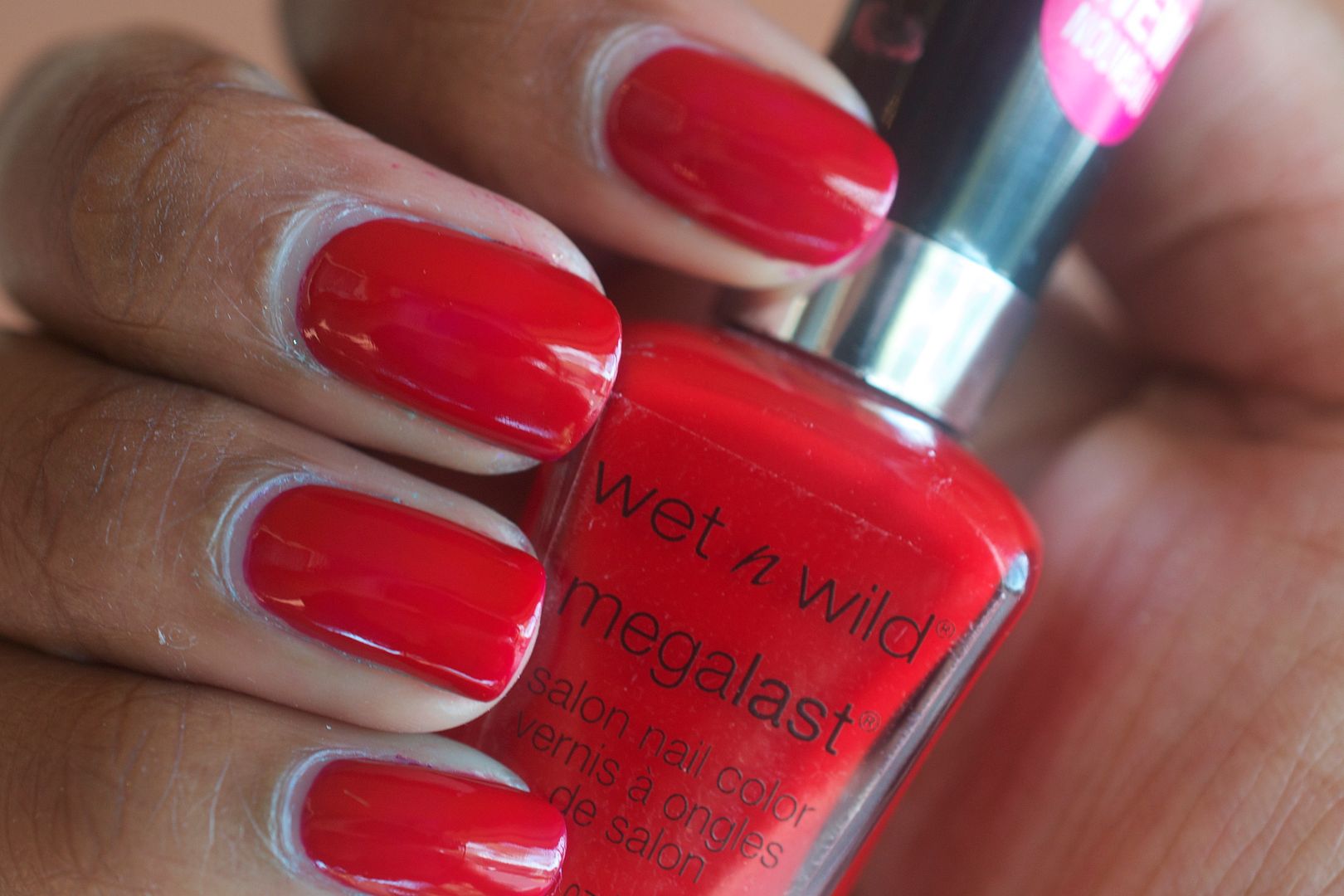 Club Havana is all smudged up but ignore that middle finger, mkay? It's an orange-y coral that will look stunning with some glitter thrown on top.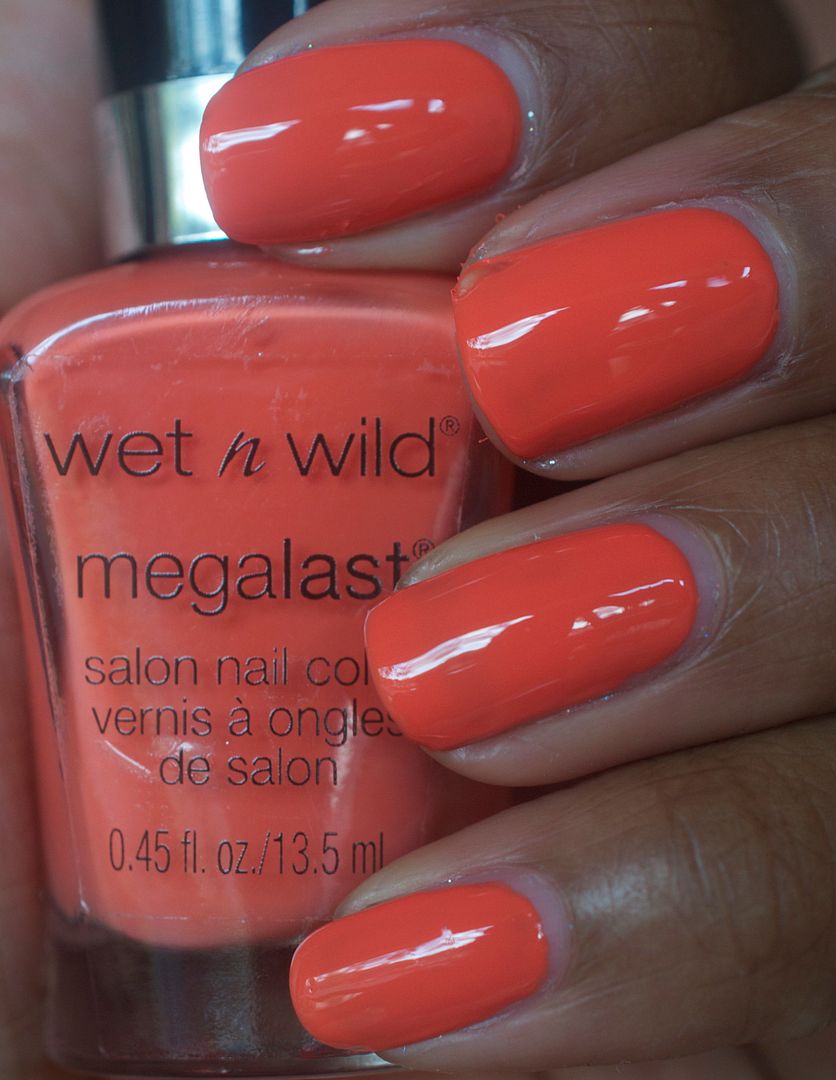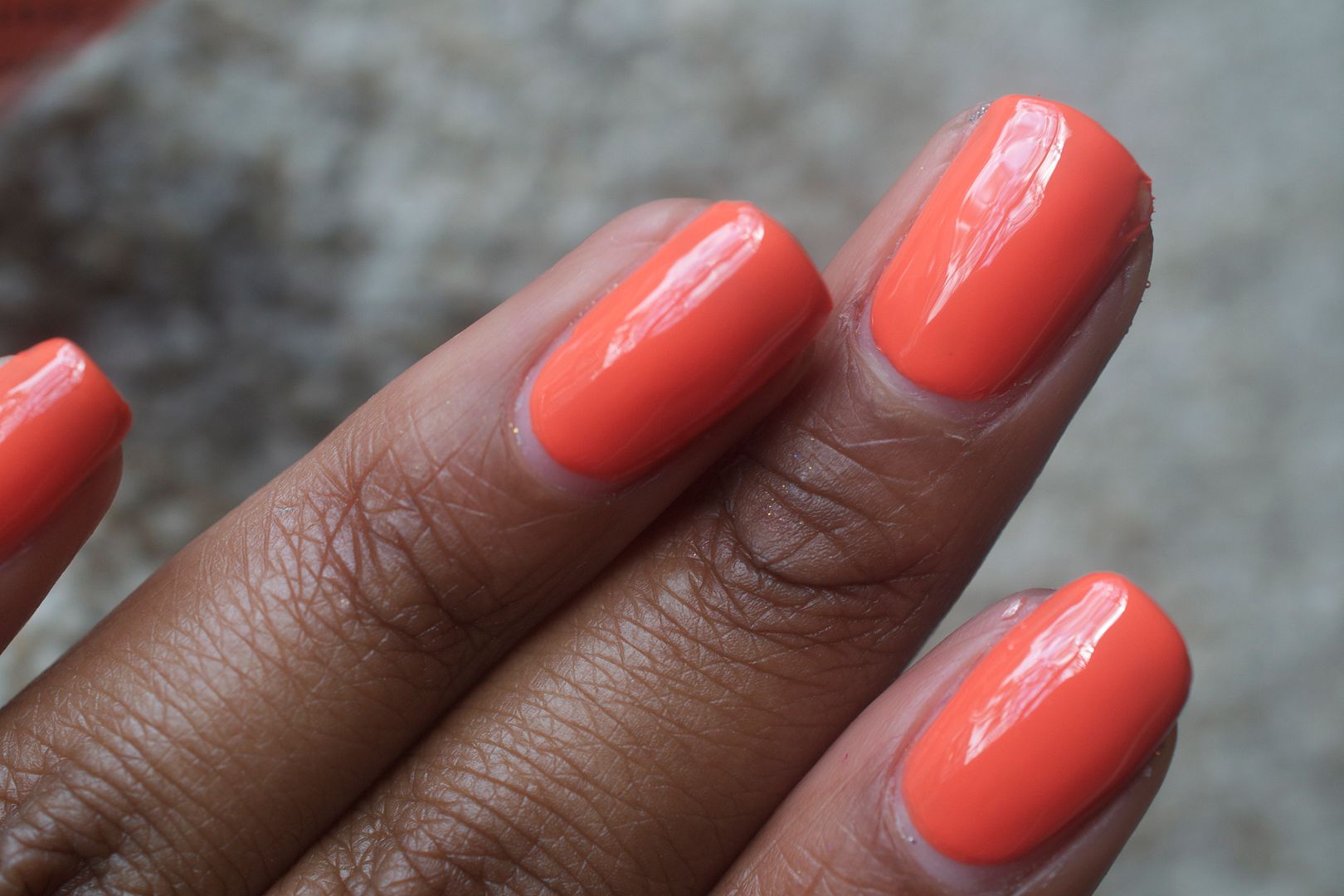 Disturbia is a vampy purple with minimal shimmer. It's a vampy purple that actually LOOKS purple – and that's rare.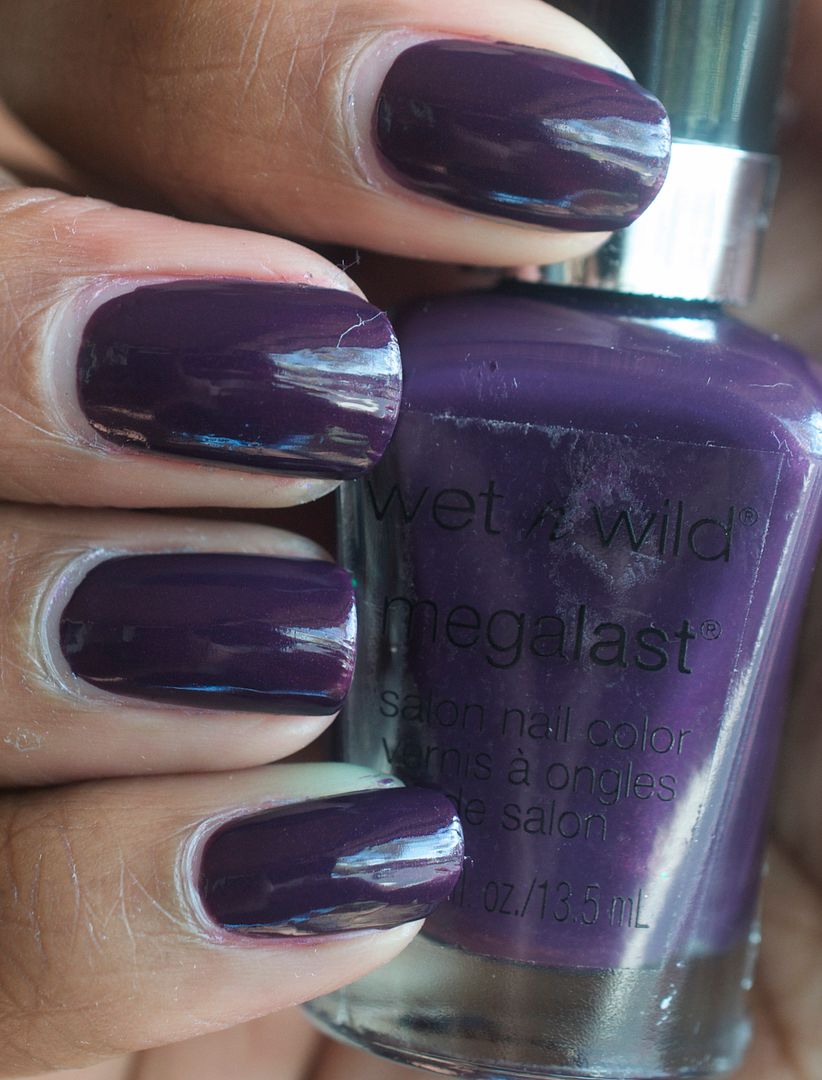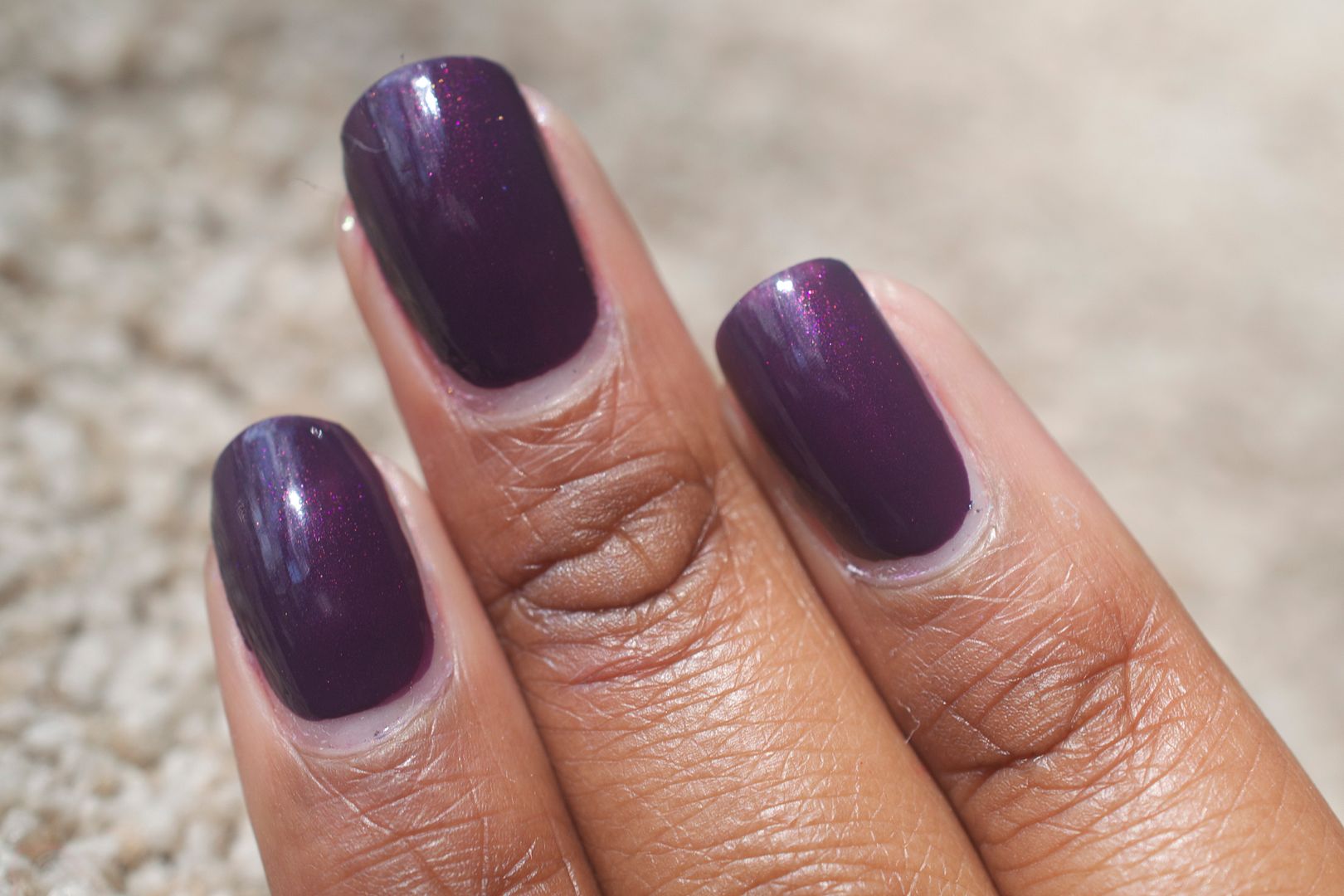 Formula-wise these polishes are niiiiiice. I love the wide brush but I did run into a problem with a few of them. Some of the "hairs" were cut unevenly and so it made applying tricky. In ended up having to cut a few with cuticle scissors just to apply with an even finish. So no, not the end of the world but it's worth mentioning if you've got your eyes on these. I used 2 coats of polish for each polish. You can scoop 'em up for $1.99 a pop. Not bad, uh?
Amor de Lacquer….the series all about nail polish and nail care! Send your requests,
suggestions and ideas to Brittany@ClumpsOfMascara.com.