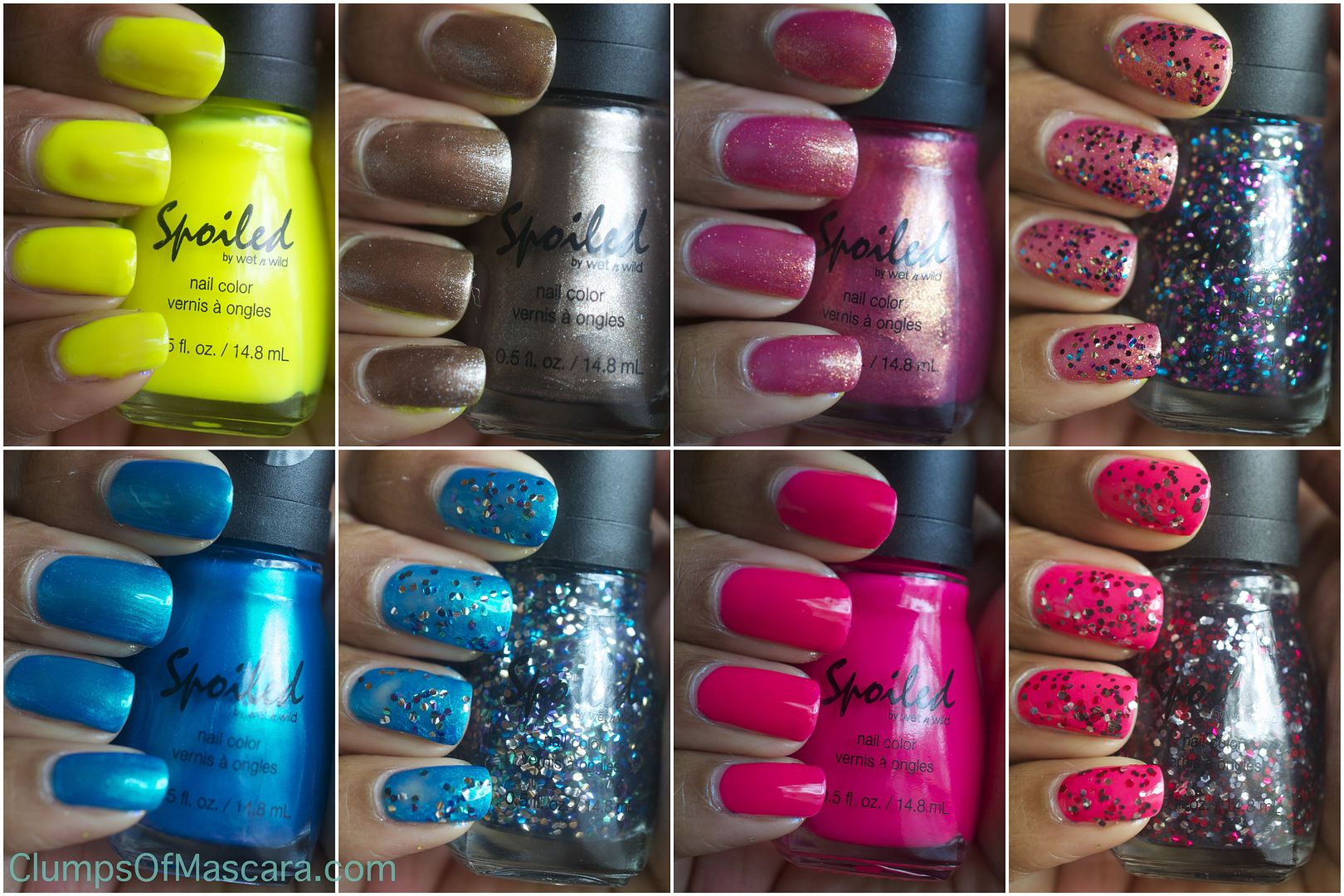 Have y'all seen Wet 'n Wild's Spoiled collection in your local Walgreens? OMGGG….as if I needed another reason to love Wet 'n Wild polishes. I am showcasing just 8 here but there are literally like…a hundred of 'em. And they are only $1.99. I knowwwww. Okay, I'll shut up and get to postin'.
Did I Dye It Too Blonde? is a neon yellow. Well, obviously, right? It's a looooot brighter than this in real life. I applied 3 coats and had such a hard time with getting an opaque finish. Such is the case with most neon polishes. Still. I really really like this. Your best bet for getting opacity from neon polishes is to use a white polish as a base.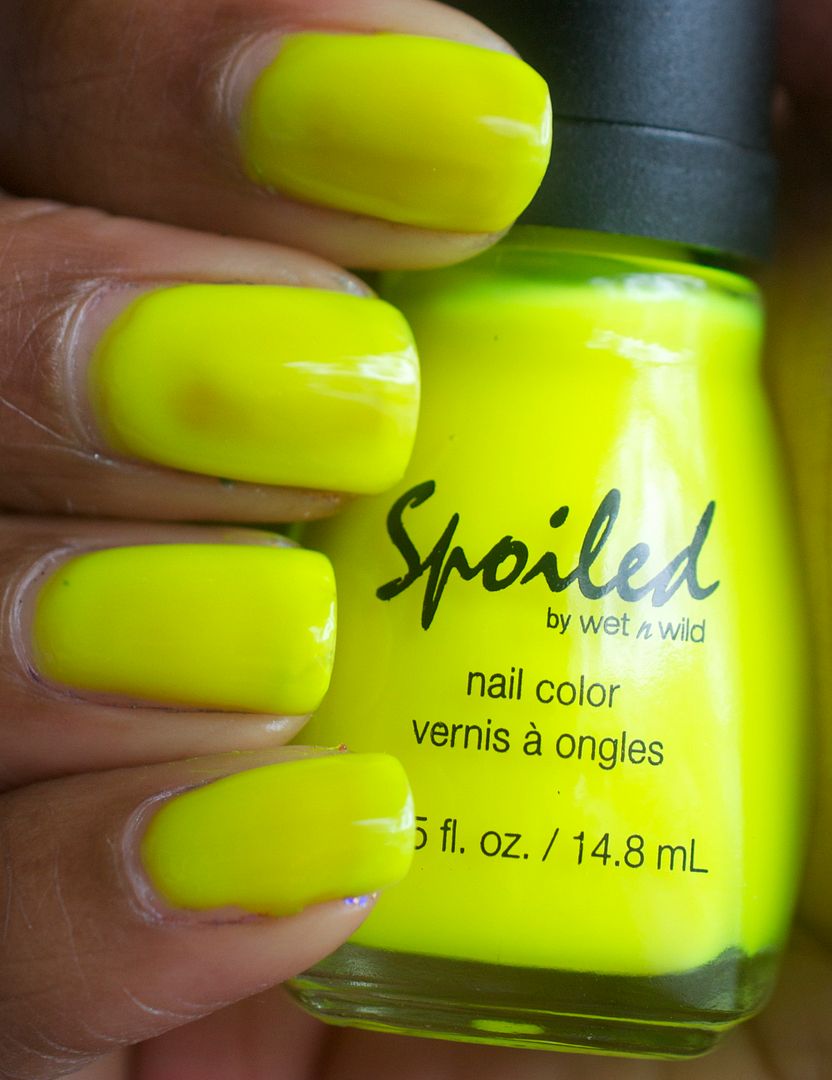 Shrimp On the Barbie is such a Spring-y shade. It isn't the most unique color in the world, but the gold shimmer in the salmon pink polish makes it funny and girly.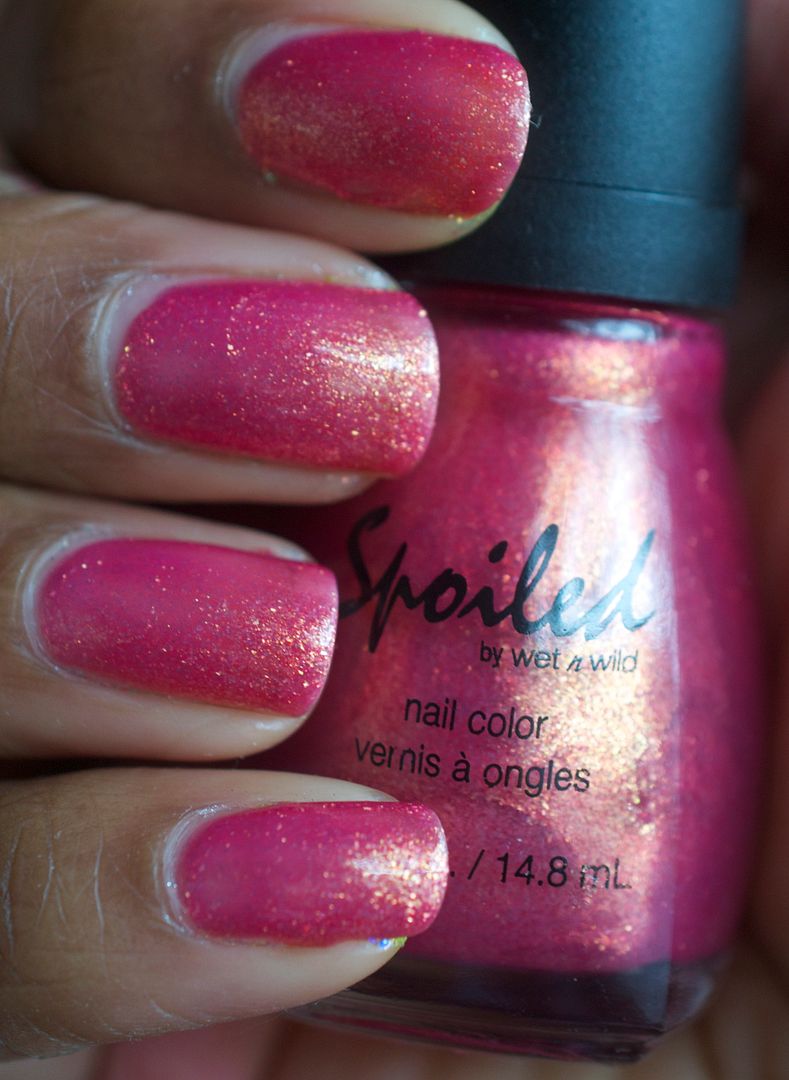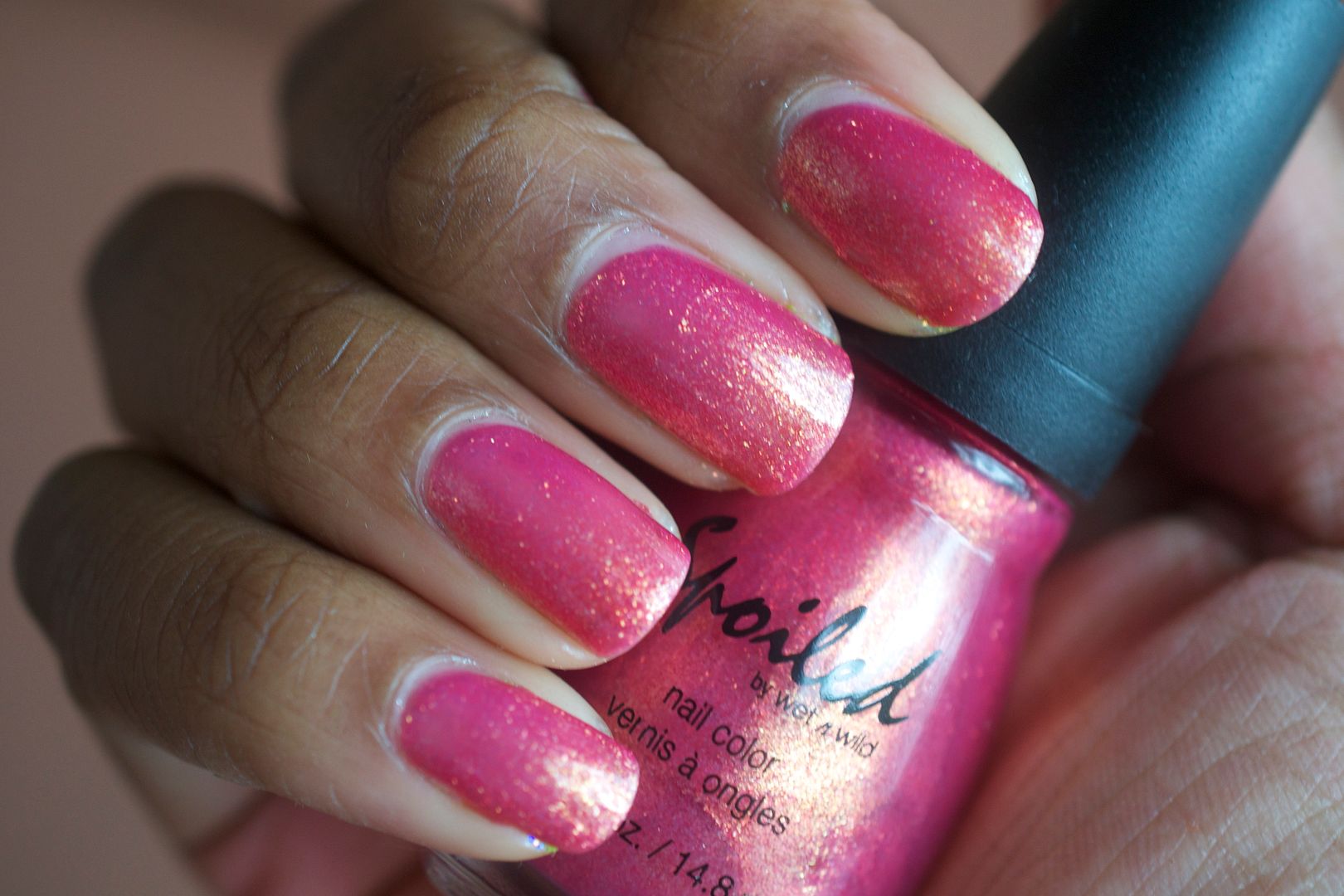 I'm Ba-roque Bahahaaaa! Funniest name ever. Very witty, Wet 'n Wild. This polish is a brown with a ton of silver shimmer all about. I actually really like this. I've seen a lot of brown polishes but never one with this much personality. It's gorge! Oh, and excuse the remnants of Did I Dye It Too Blonde?. Apparently removing neon polish is trickier than I thought.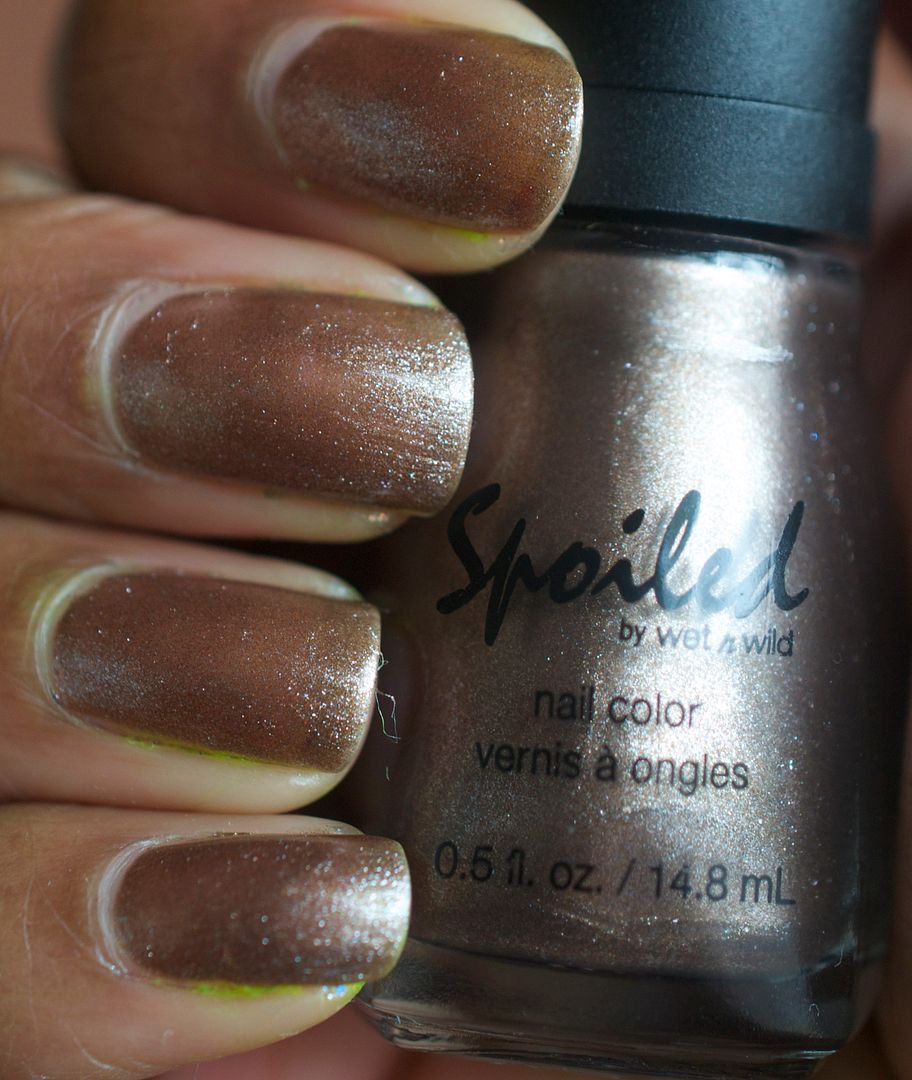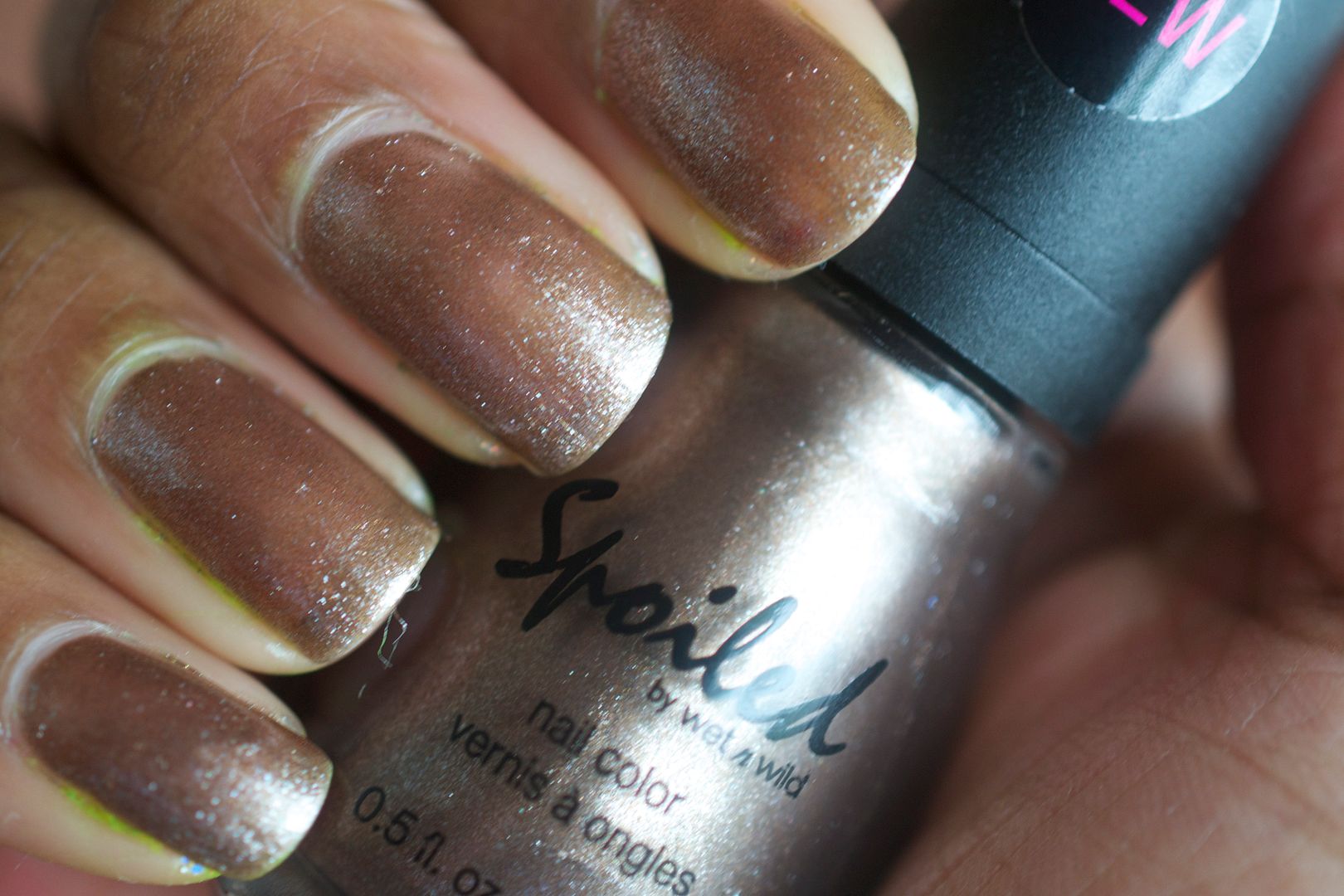 Trust Fund Baby is a red blue and gold glitter. Well, not really glitter but more of folded hexagon specs…thingies. Yeah. I never know what to call these. It's a tricky glitter in that if  have to apply a good 2 coats because the brush won't pick up enough specs the first go 'round. I layered Trust Fund Baby over Shrimp On the Barbie.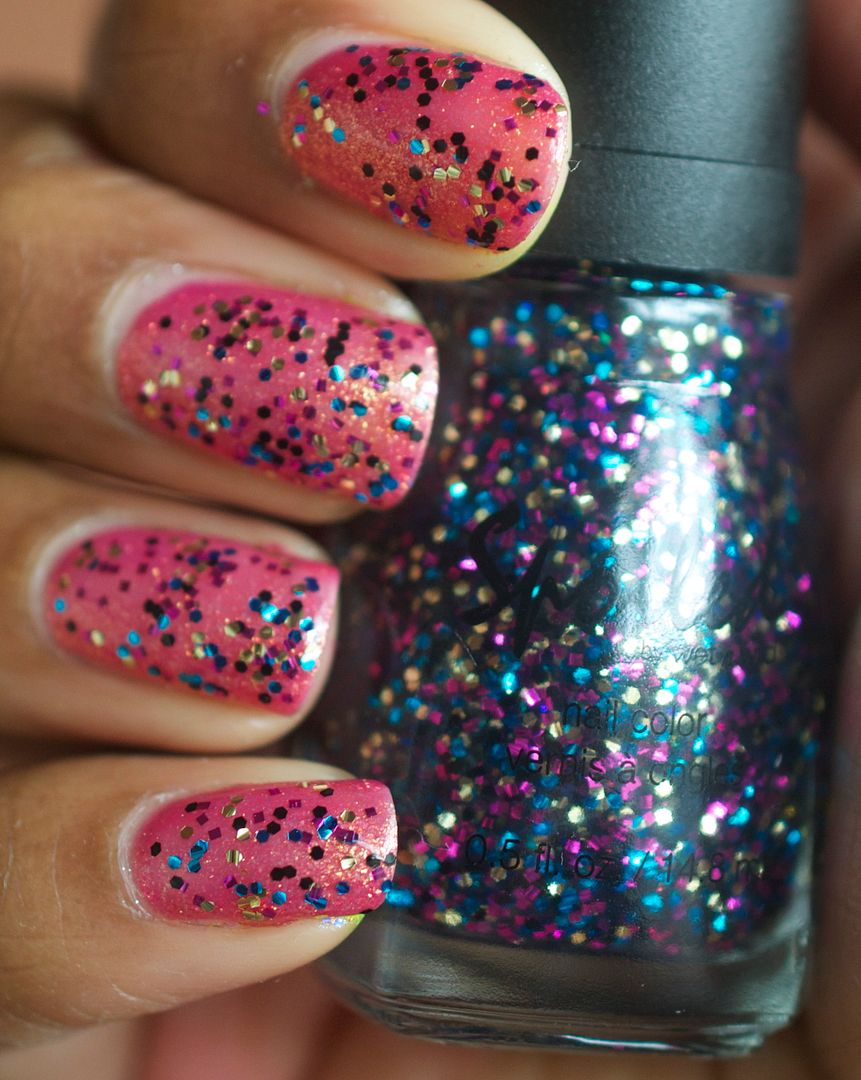 Plenty of Fish In The Sea looks blue but it is more on the green side. Ya'll already know how loco my camera is when it comes to photographing blue/green shades. It has some shimmer to it but it's subtle.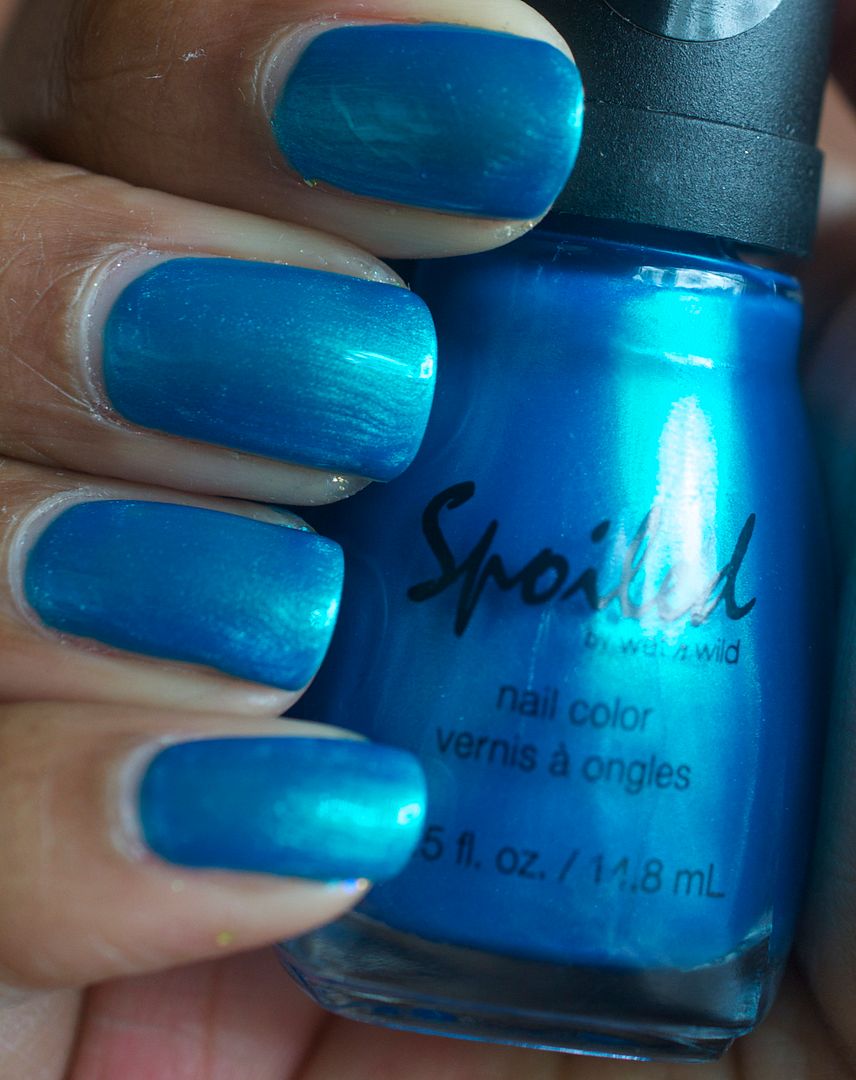 Pet My Peacock is a teal, gold and blue chunky glitter.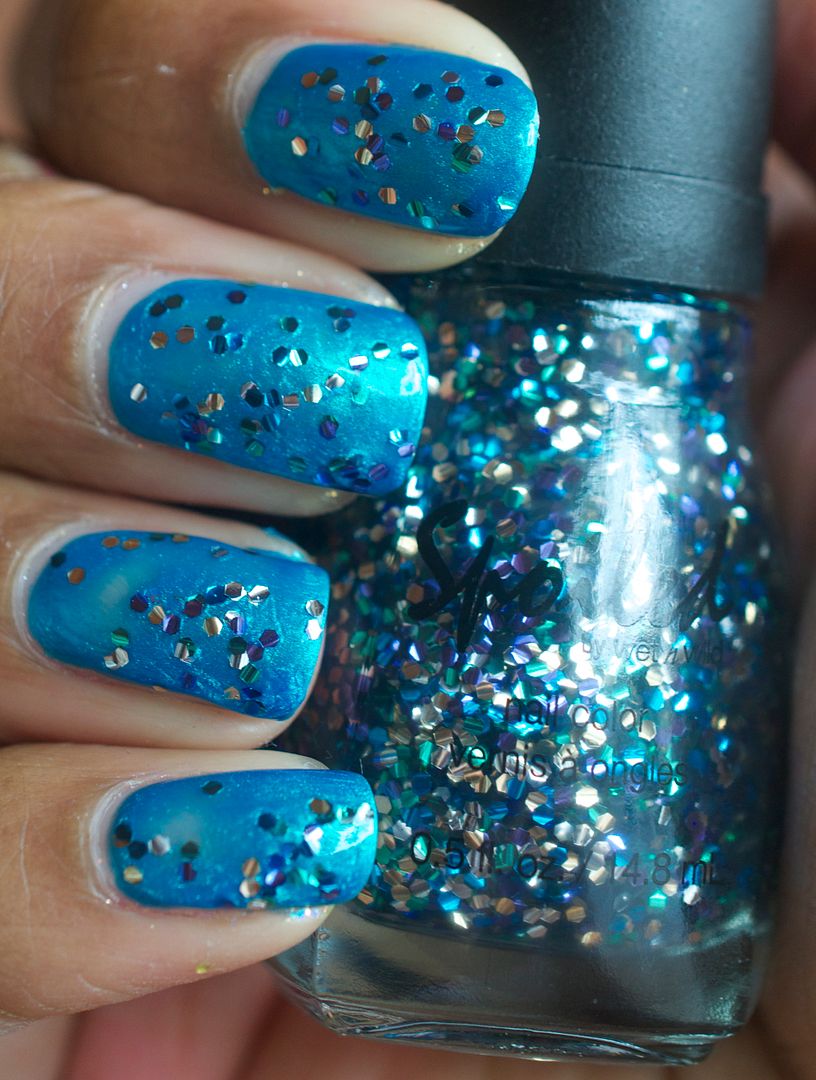 Tip Your Waitress is a hooooot neon pink. I mean, it's a "in yo face" kind of pink. This is really the only kind of pinks I like. It dries between a matte and glossy finish. Not quite gel-like though.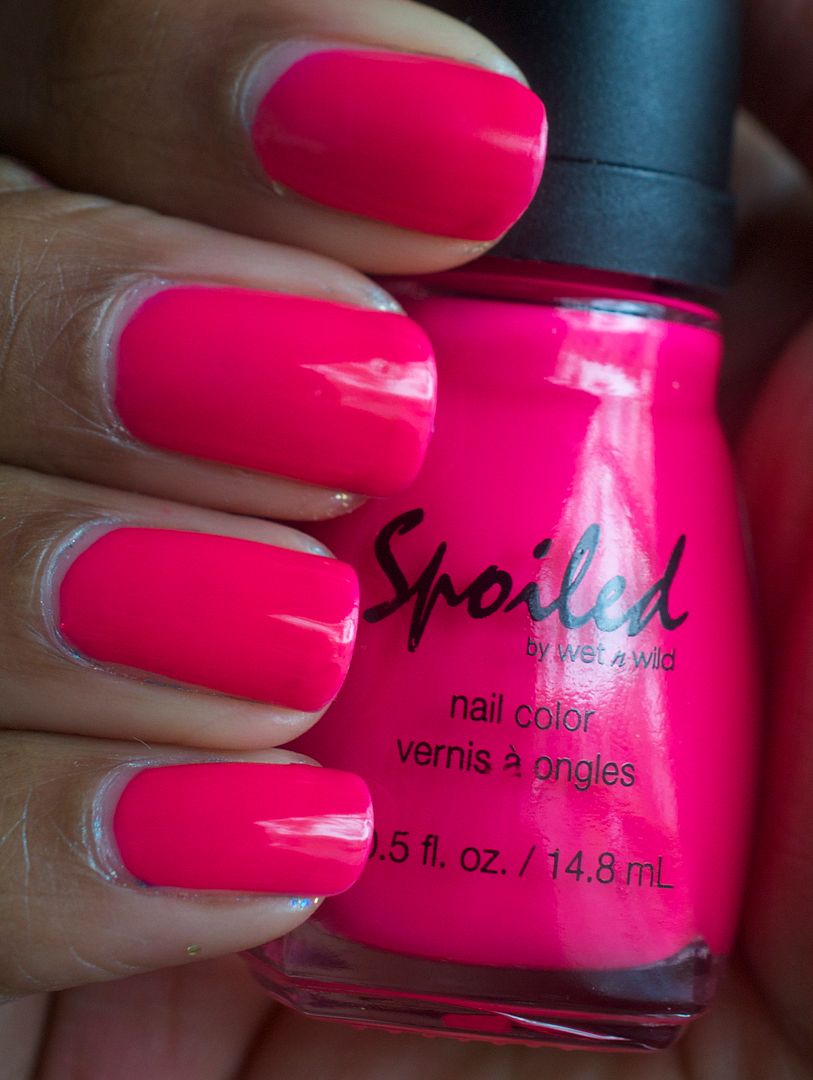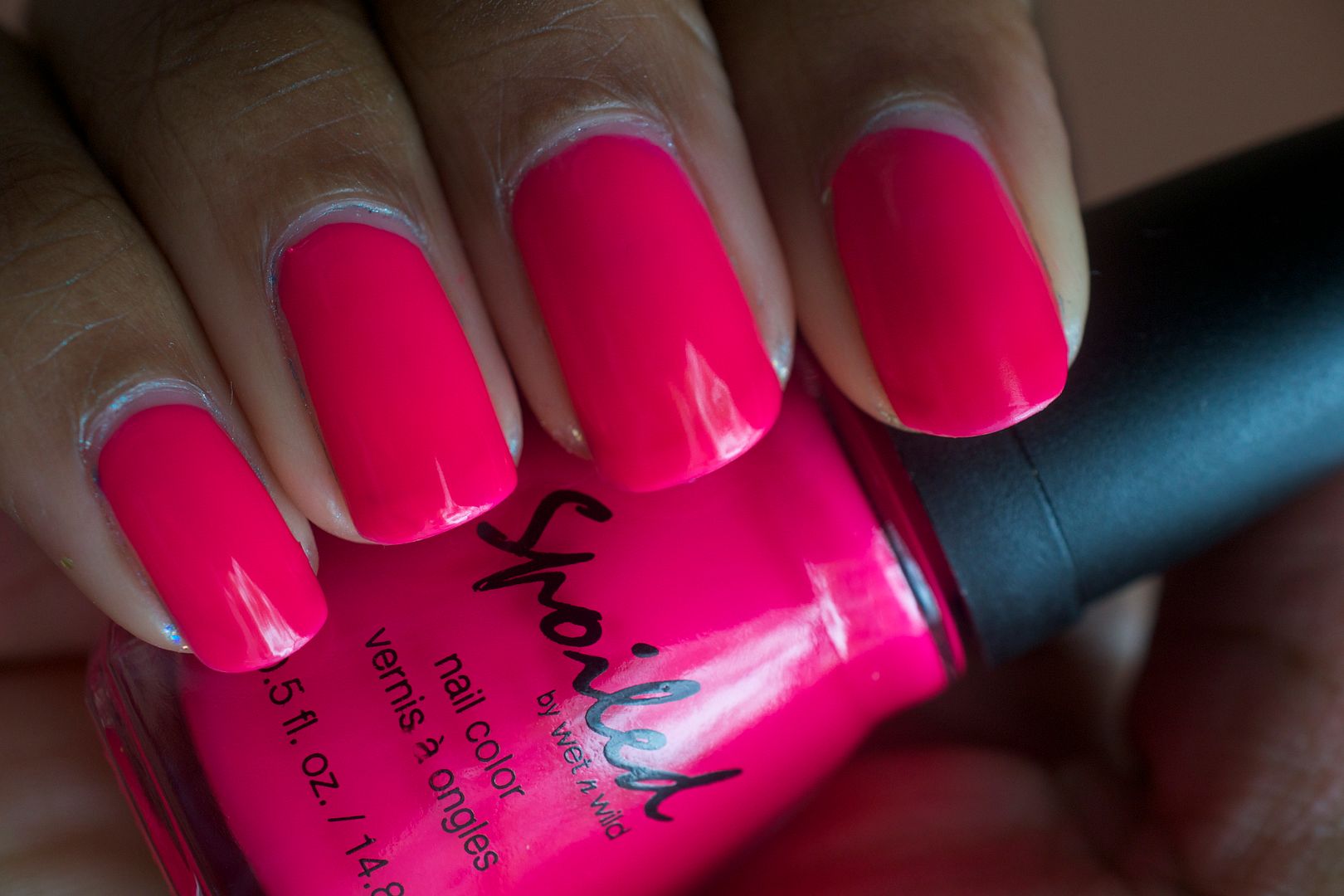 Shuffle The Deck is a silver, red and gray chunky glitter.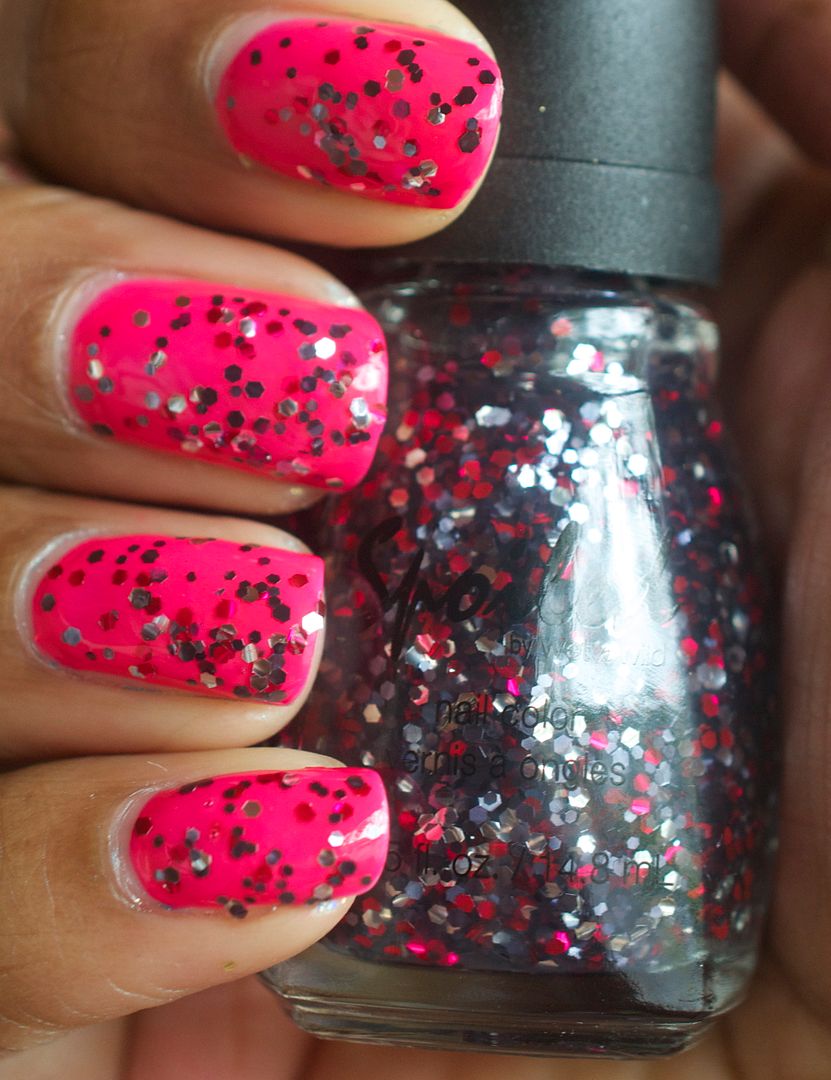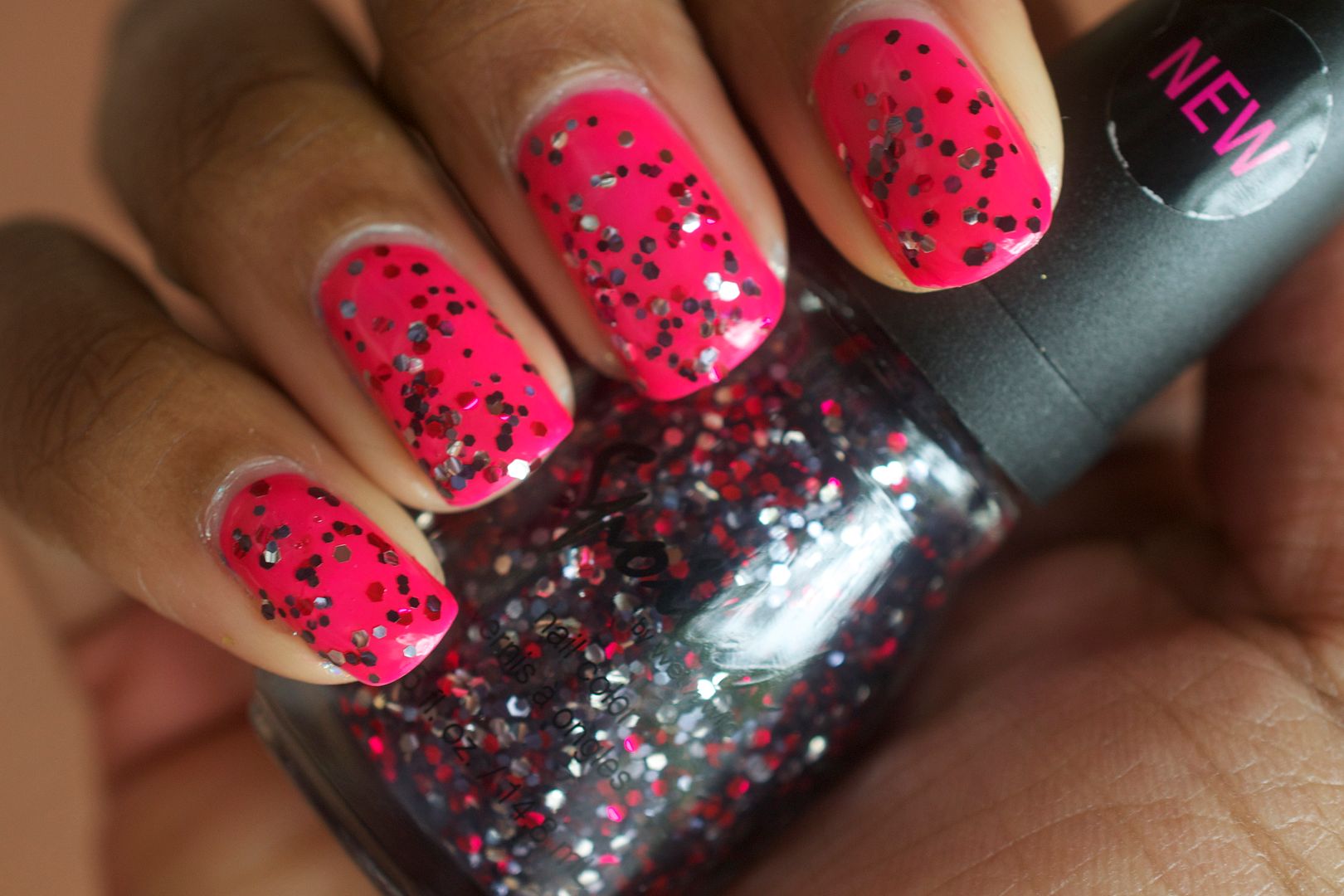 Since there are a billion of these (haha, I'm kidding – more like a few dozen), you've got a nice selection to choose from. This brand reminds me a lot of Sinful Colors. They are priced the same and have great formulas. I used 3 coats for each polish and find them to be really nice to work with. My favorite thing about 'em? The wide brush. Yep. Since I've got wide nail beds those bigger brushes are definitely up my alley.
See any your like? Have you spotted these polishes in your neck of the woods?
Amor de Lacquer….the series all about nail polish and nail care! Send your requests,
suggestions and ideas to Brittany@ClumpsOfMascara.com.