Welcome to another post of Amor de Lacquer….the series all about nail polish and nail care! Send me your requests, suggestions and ideas to Brittany@ClumpsOfMascara.com.
Never ever knock the power  and awesomeness of cheaper brands of polish. I find that their formulas are just as good if not better than higher end polishes. And I've always known that about Wet N Wild polishes. Their Fast Dry Nail Color polishes claim to not only dry in 60 seconds  but they also have what they call a ManiCurve Brush. This brush is designed with a flat rod for even liquid dispersion and a rounded bristle tip.
And the most recent collection is named after some of our favorite TV shows. Check out Everybody Loves Redmond, Teal or No Teal and Buffy the Violet Slayer.
Pretty cool lookin' crew, uh?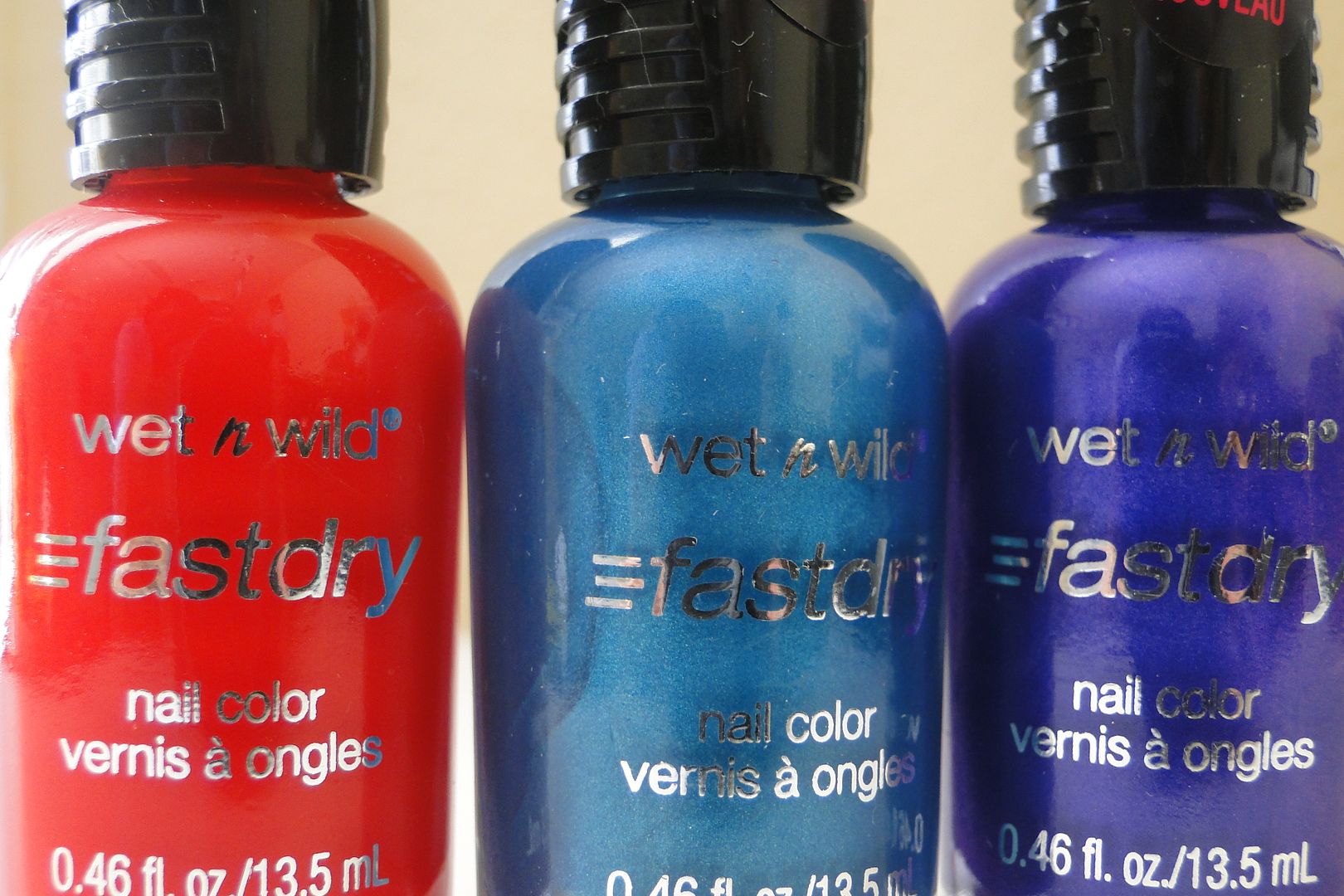 Everybody Loves Redmond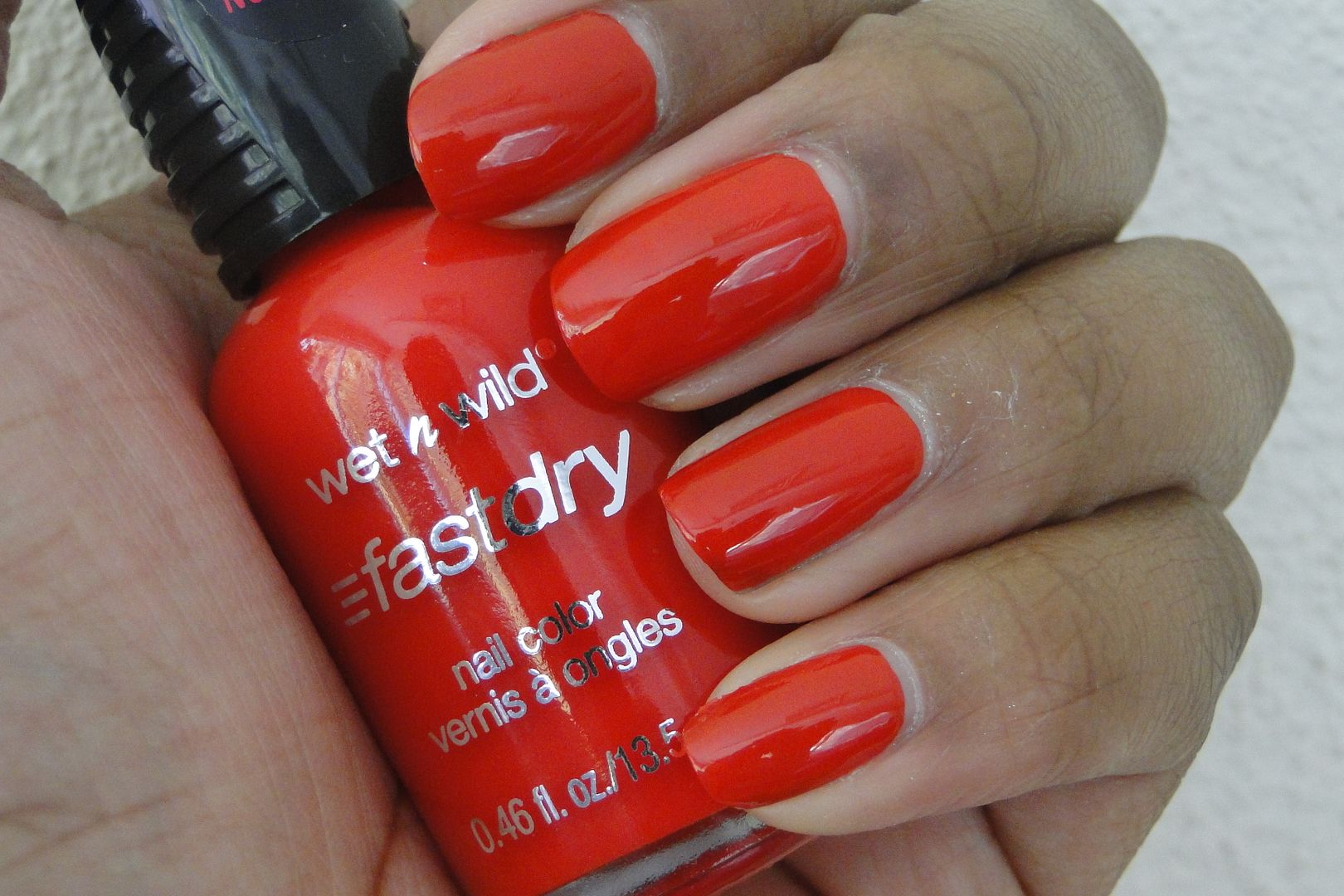 First of all, I LOVED the show Everybody Loves Raymond. It was such a funny show. And this is a GREAT red. If you're looking for a red polish that gives you full coverage with only 2 coats, this is a winner.
Teal or No Teal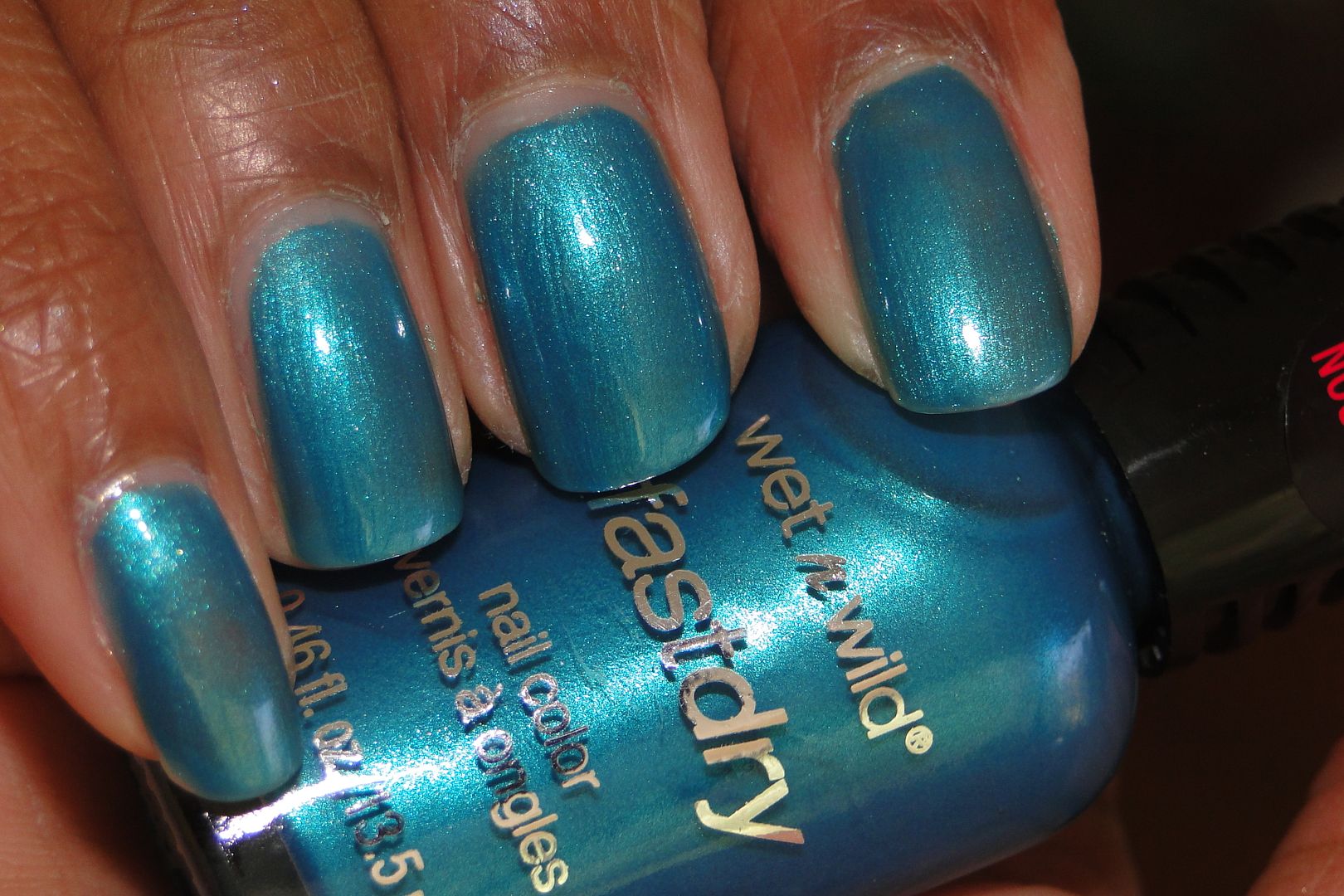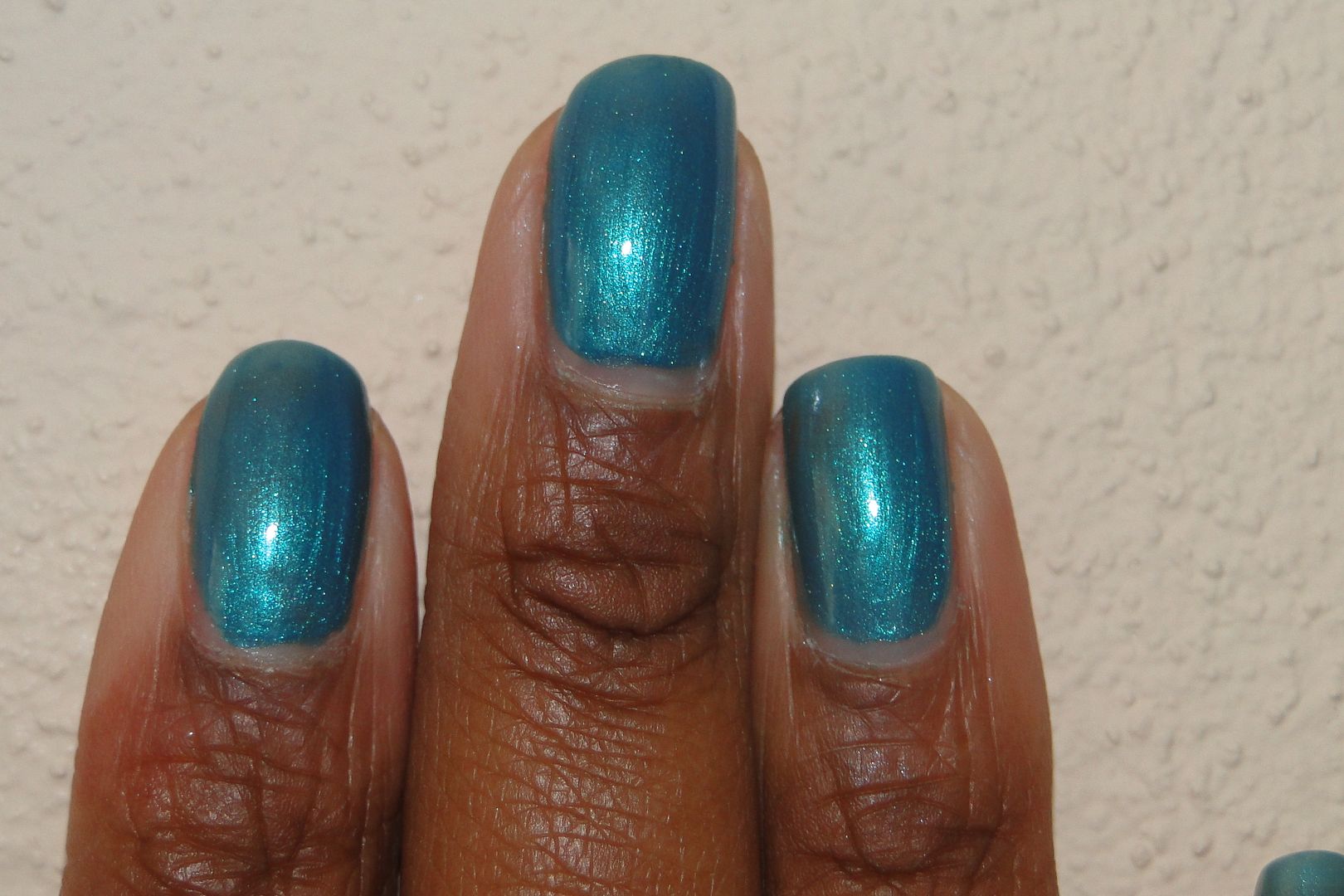 Now I can't say I've ever watched Deal or No Deal but if this polish is representative of how cool that show is, I may need to start tuning in. Teals are always difficult to photograph. I love the semi-foil effect this one gives. It's another 2 coat wonder.
Buffy the Violet Slayer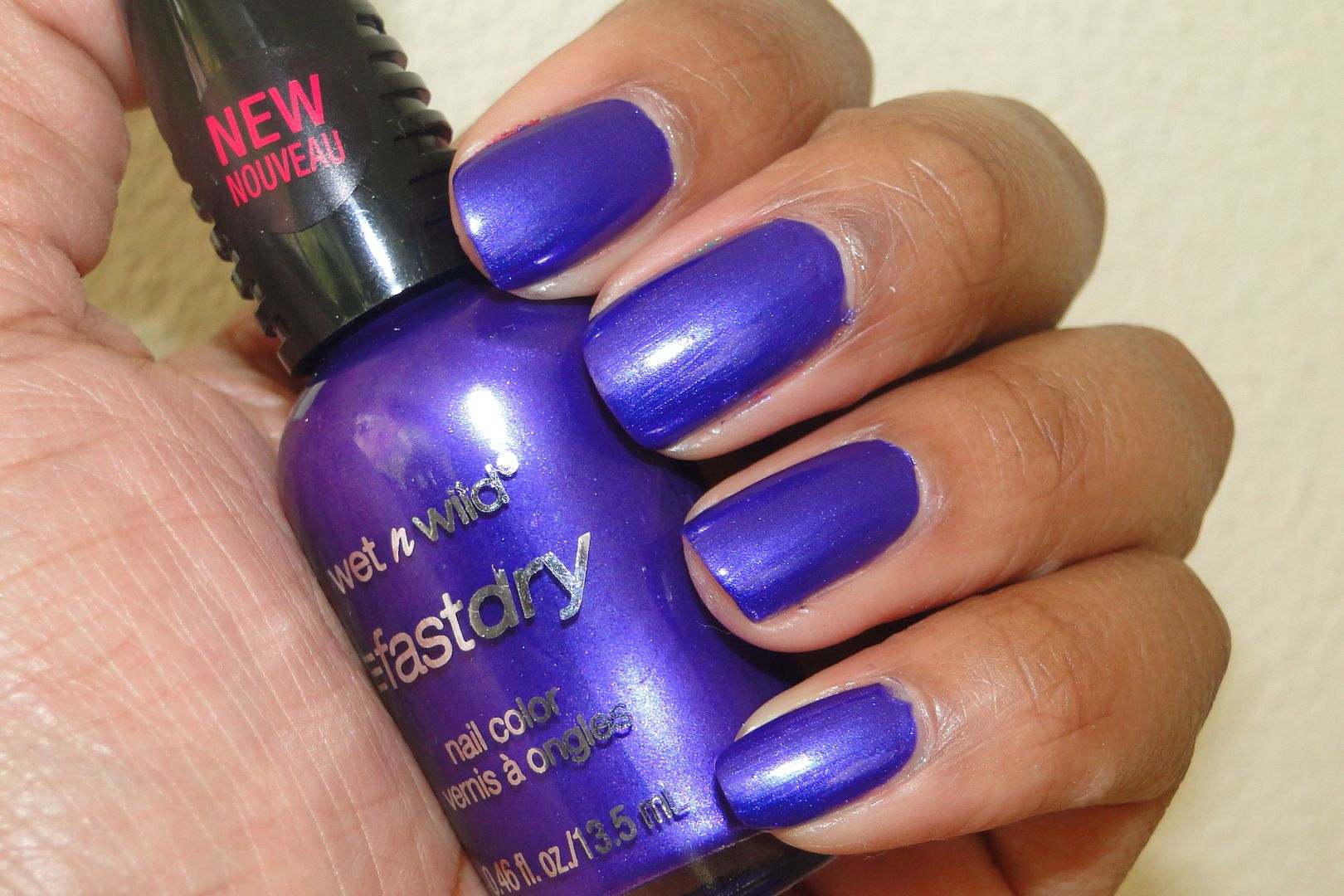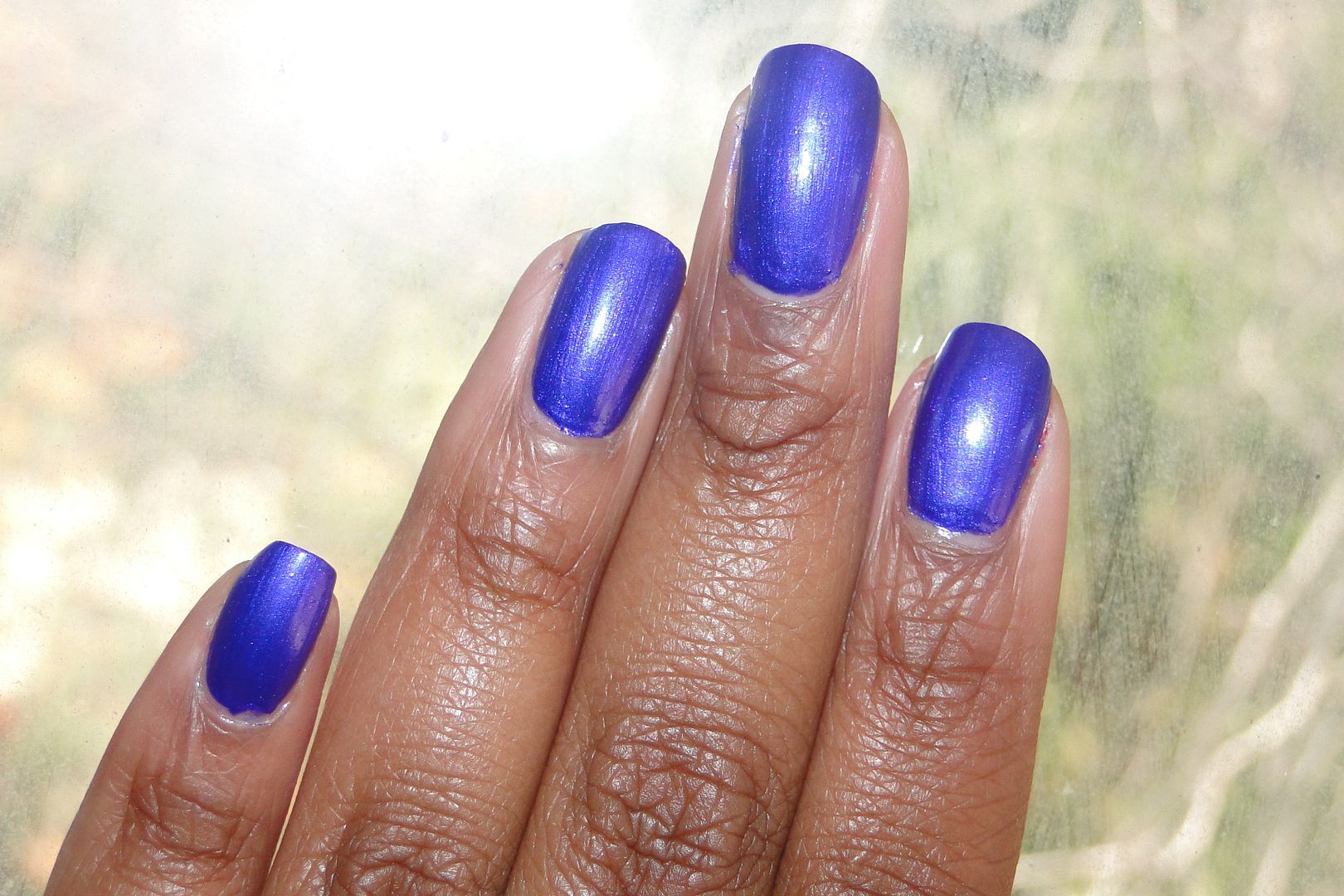 This is by far one of my favorite polishes from the collection. While it may look blue, it's actually…violet. And one of the most stunning violets I've come across. I've been wearing it for 3 days straight. This is a total winner, WnW!!
I'm missing a few from this collection that I really really want. Including some glitters and a shade called Ebony Hates Chris. These kids are only $1.99 and you can get them anywhere Wet N Wild is sold.
Polish Pretty,