Most Orlando locals stay far away from the infamous International Drive. But lately I've been slightly obsessed with hitting I-Drive to check out some of the restaurants and attractions. And I just knew it was meant to be when Groupon had a deal of discount tickets to Wonderworks.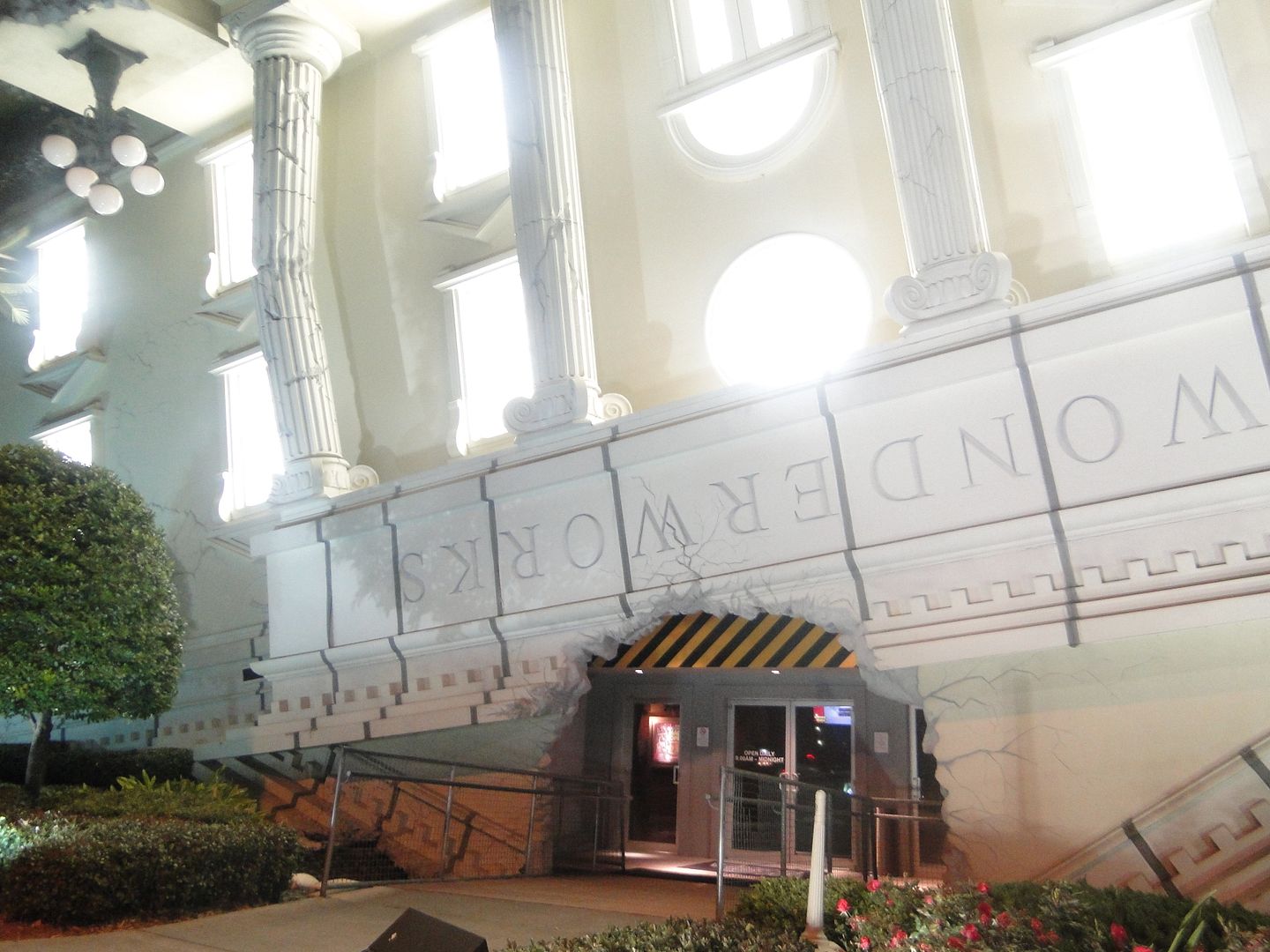 Hollers! I've been eyeing this upside down joint for years. And I finally ventured inside.
From the street, Wonderworks looks exactly like an upside down building. It's captivating to say the least. The brochure says that it is an "indoor amusement park for the mind, combining education and entertainment." Aside from being open 365 days a year, Wonderworks also has a Magic dinner show, cafe and discounts for birthday parties and special events. $29.99 will get you an adult ticket. And that's not a bad price for tourists looking to do something other than theme park hoppin' or shoppin'. Simply put…Wonderworks is pretty freaking awesome!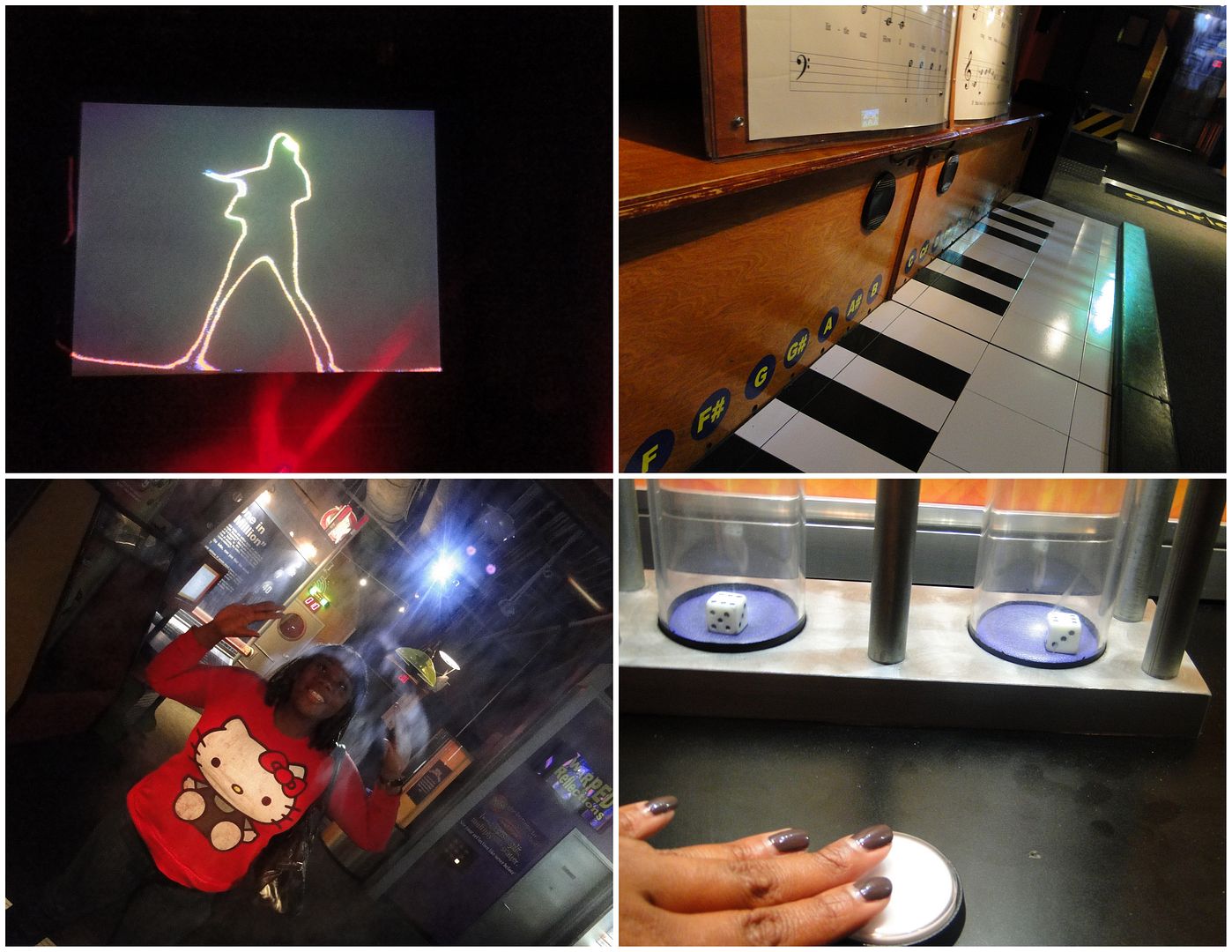 From the Earthquake simulator to the Hurricane experience and huge floor piano, there is something for everyone. I have never been to such an interactive attraction. The games and exhibits require you to move, dance, shake, touch, listen and feel. While educational, the kiddies and the grown folx will still have a GREAT time. Take air hockey table for example…
…this air hockey table uses you and your opponent's  shadows as mallets to push the puck. You hold your hand over the table and as if you were playing with an actual mallet and puck. Only it's all…shadows! They've got brainteaser paintings everywhere!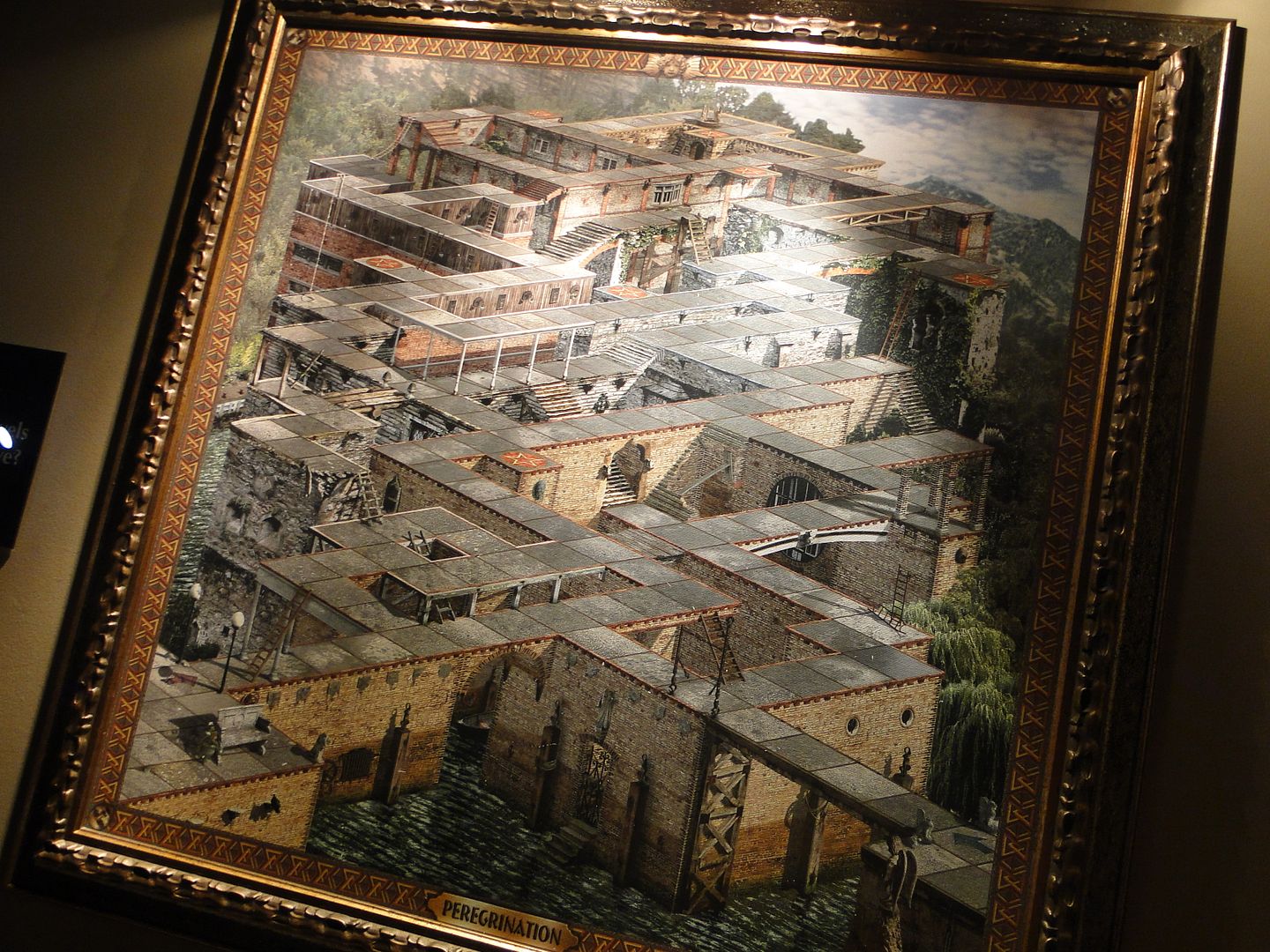 Most of which I failed.  They have roller coaster simulators that literally turn you upside down. But the real winner was the 4D Extreme Motion Ride. It's crazy how REAL these things feel. And then there's the 3-story ropes challenge course, laser tag and bed of nails. And after you've worked up an appetite visiting all of the exhibits and the arcade, there's a cafe at the bottom level.
I'll be back. I managed to finish Wonderworks in 2 hours but I felt like I missed a lot. Add this attraction to your "Must Visit" list the next time you and the fam plan a trip to Orlando.