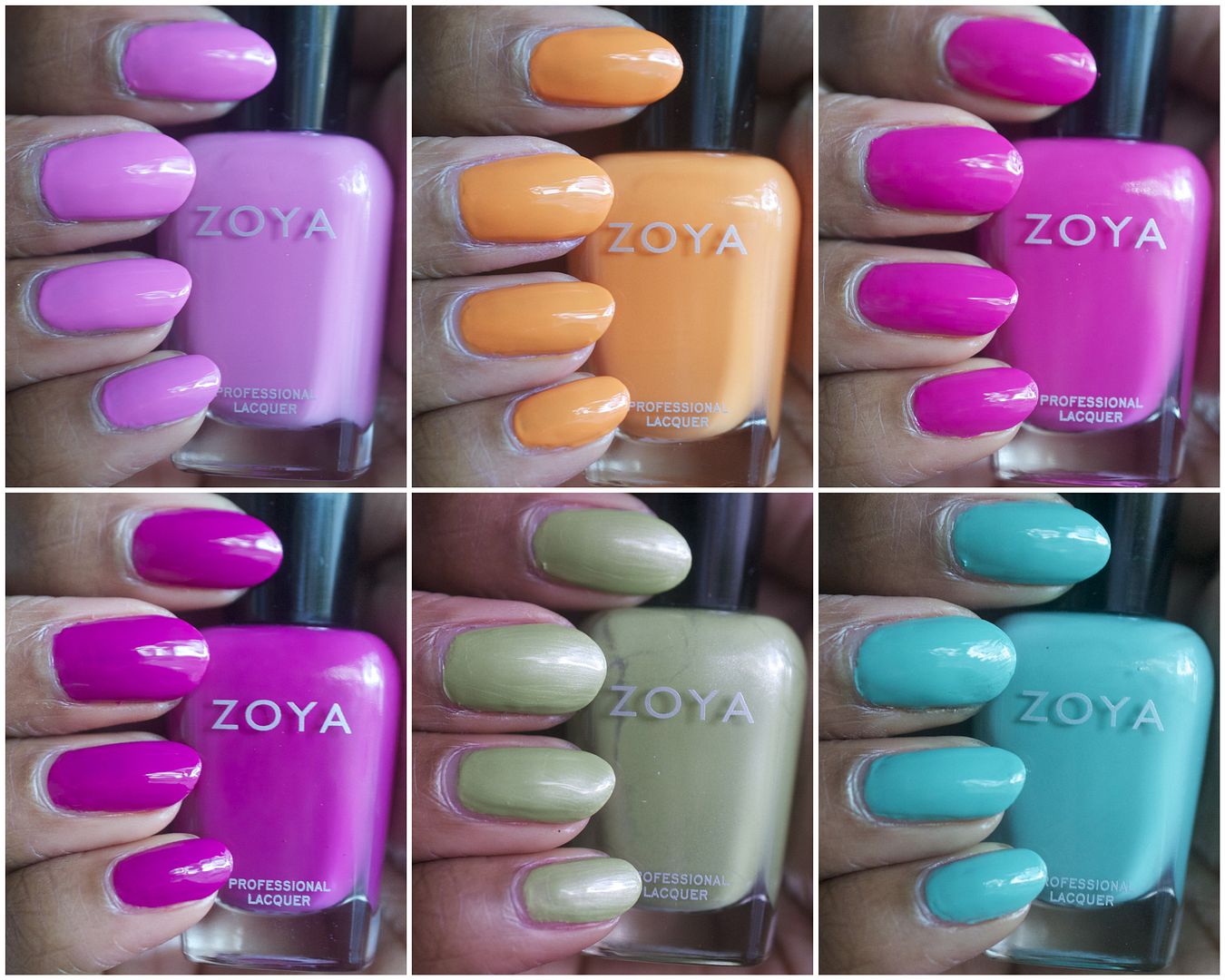 If you haven't seen the fierceness that is Zoya's Surf collection, you can check it out here. The faternal twin to that collection is Beach and this collection mimics Beach but the finishes in Surf are creamier. If you're a fan of bright creams, girlfriend, you're going to love this collection.
Shelby is a soft pinky pink cream. There's nothing terribly unique about this color but it fits beautifully with all of the other kids in this collection.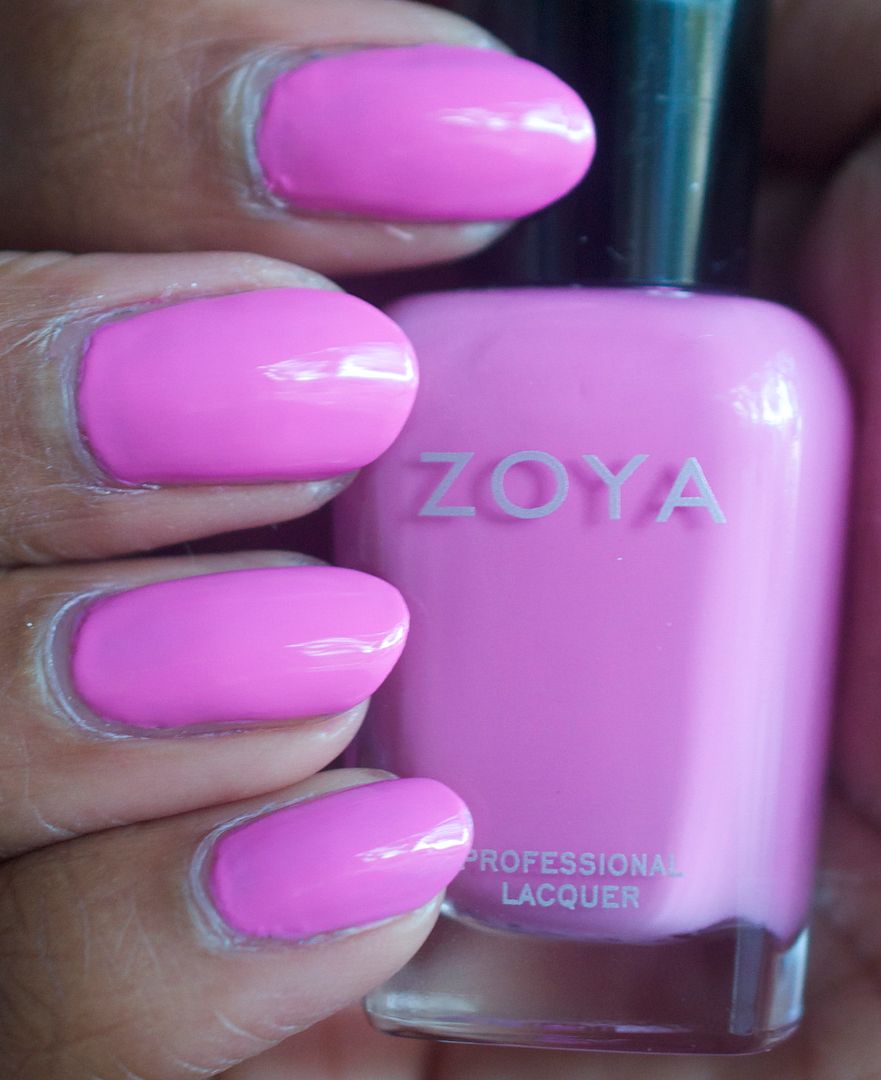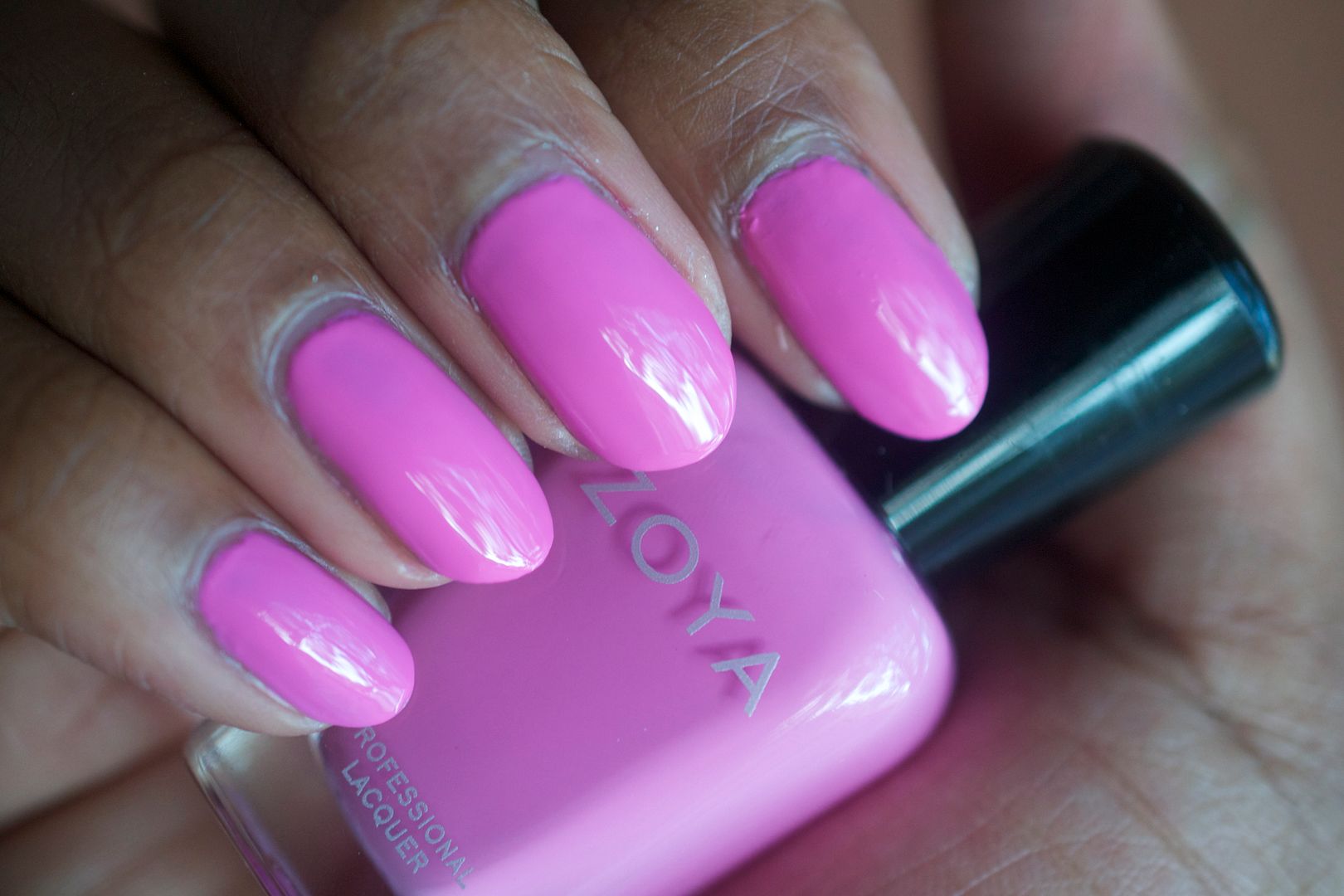 Arizona is a soft coral orange cream and it reminds me of a orange float. Please tell me you've had those. It's a combination of orange soda and vanilla ice cream and giiiiirl, you haven't lived until you've had one. Arizona is just as creamy and divine.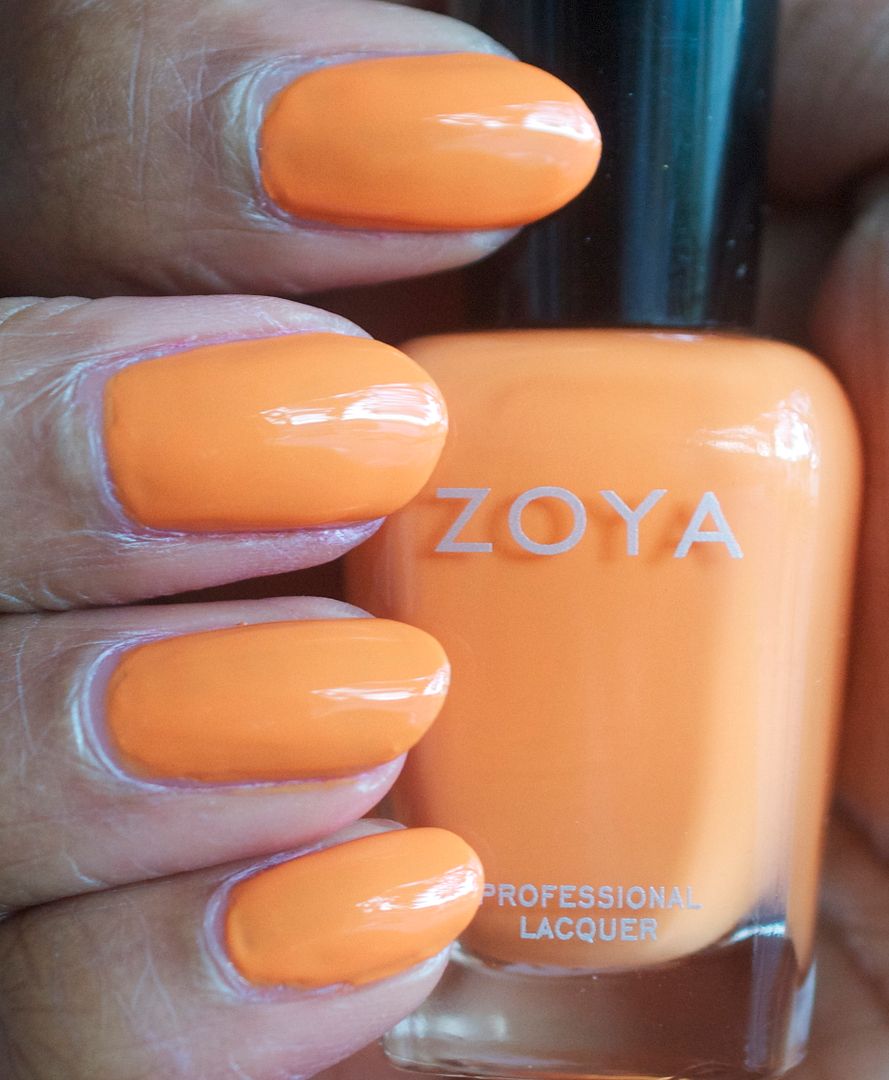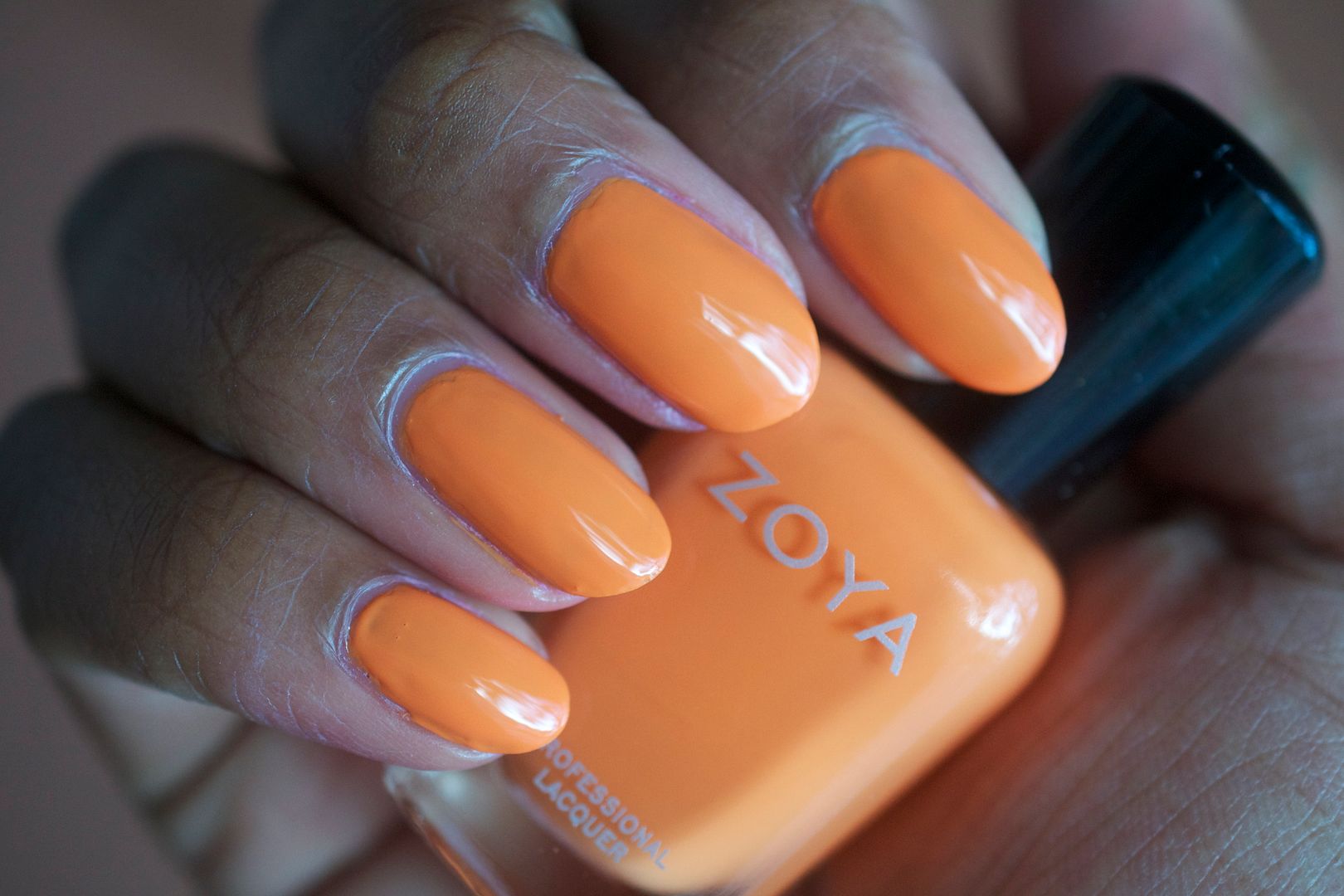 Lara is a such a vivid cerise pink cream and bay bayyyy, this is such a gorgeous pink. Is it on my toes right now? You betta believe it!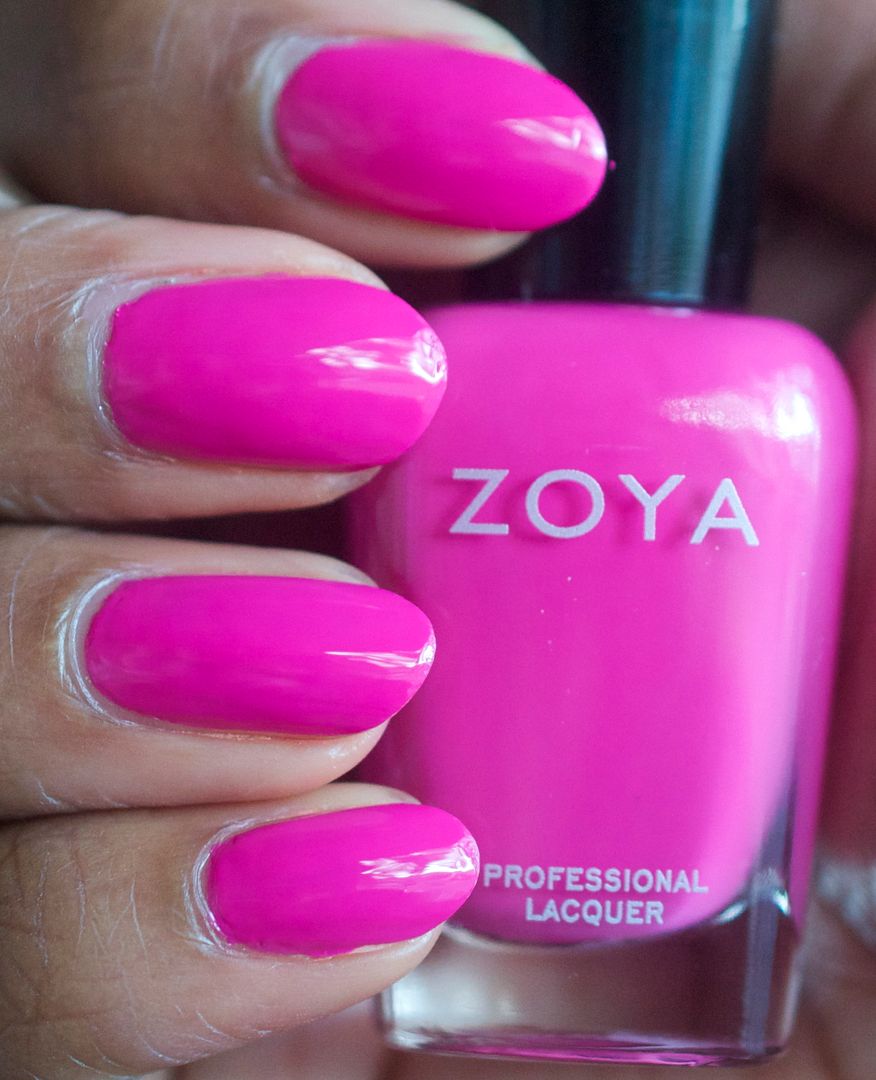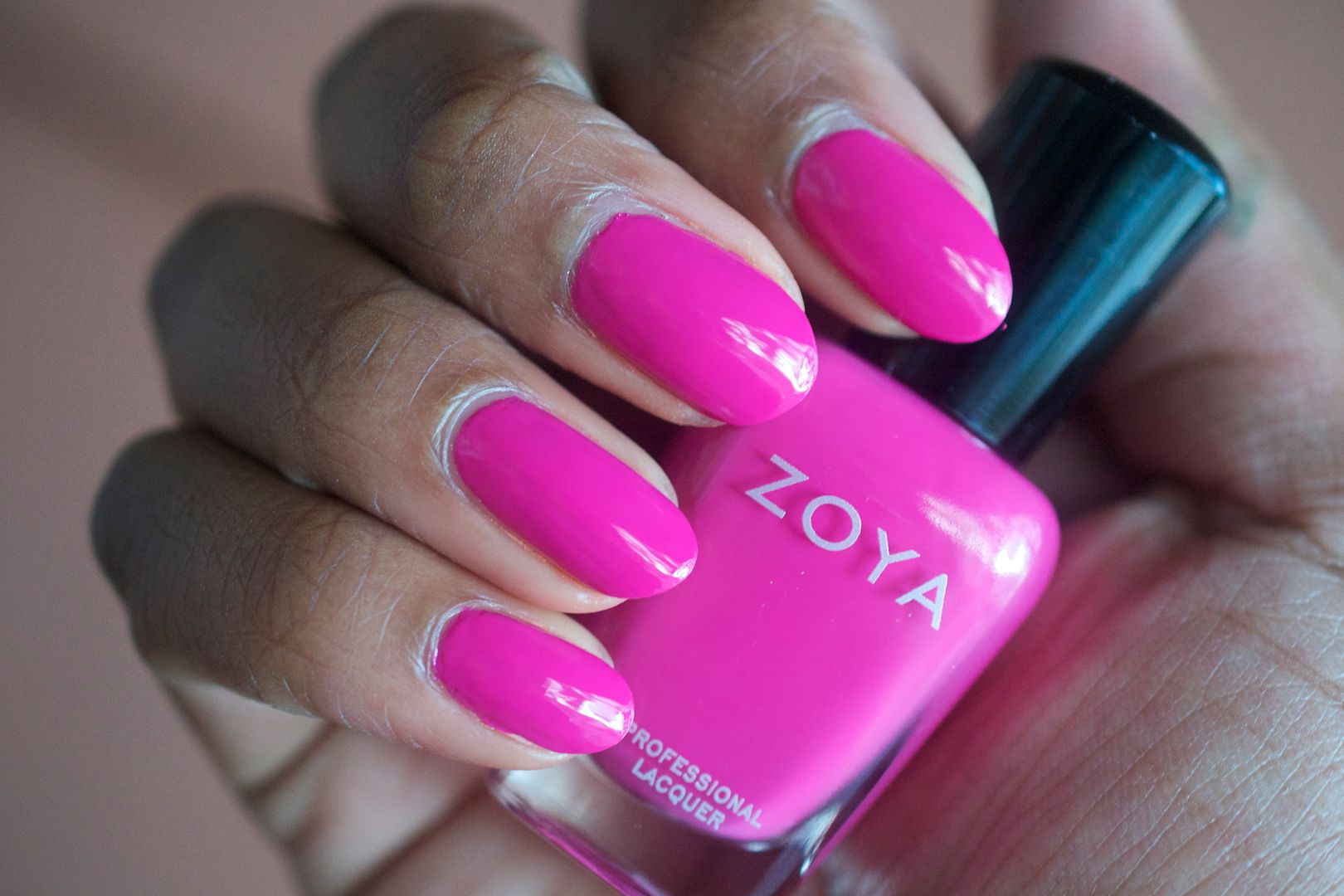 Reagan is a deep cerise pink cream and it's a my second favorite pink of the bunch. It's got a bit of purple to it and it's all berry-tastic and whatnot.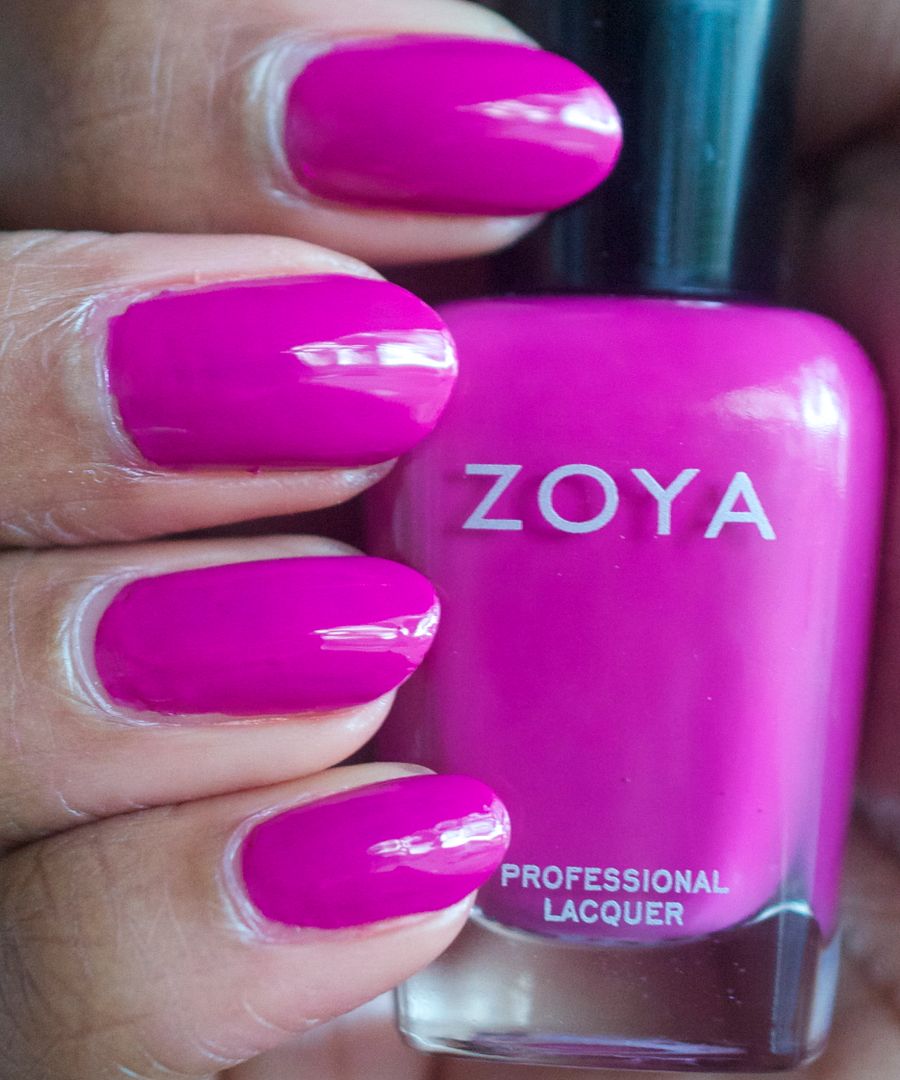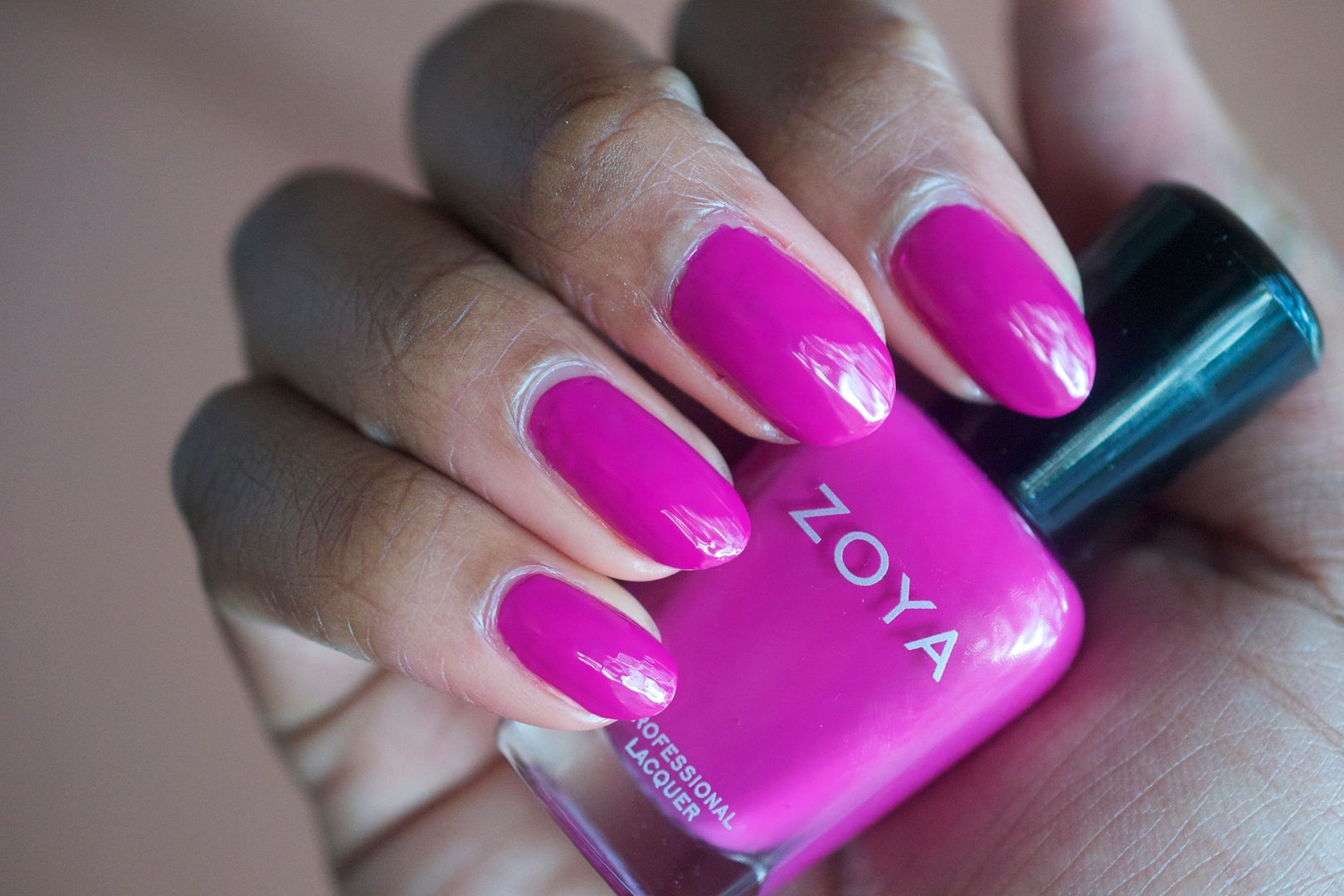 Tracie is a sea grass metallic and it's an interesting foil. I had to tweak the color a bit to make it look accurate. It's not my favorite green but it's pretty enough.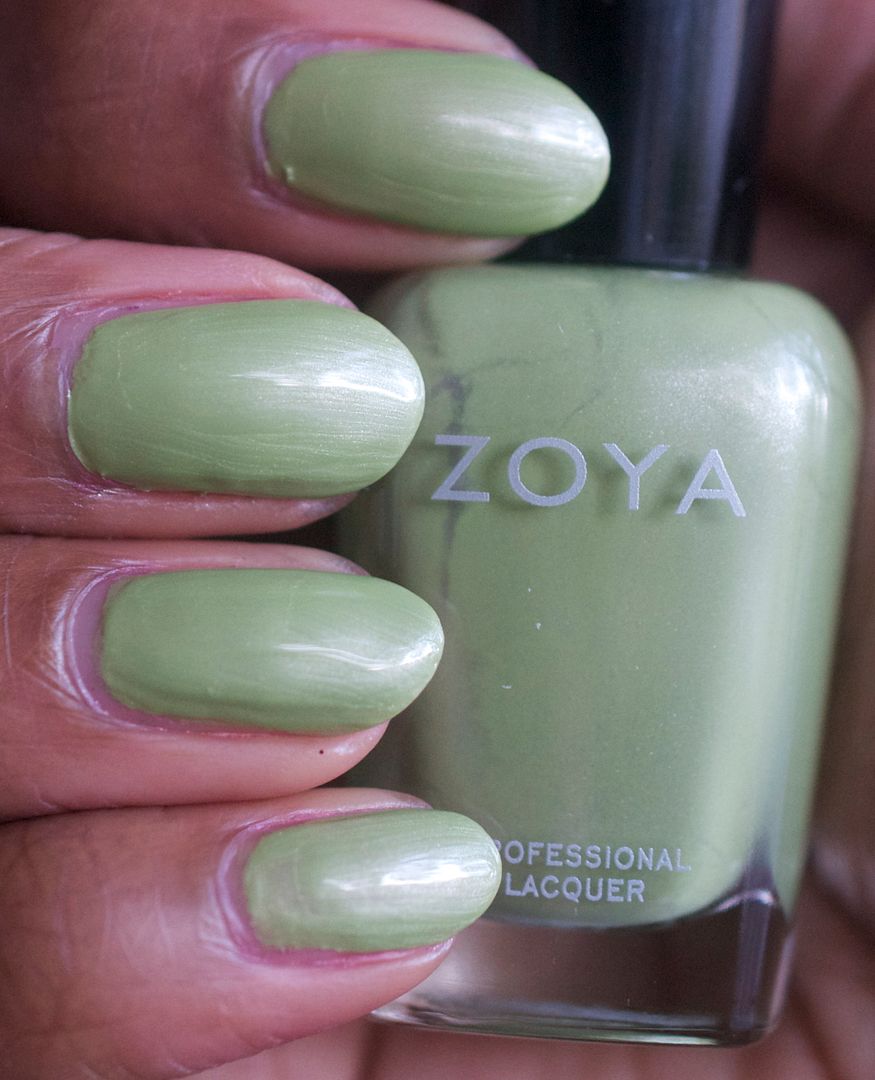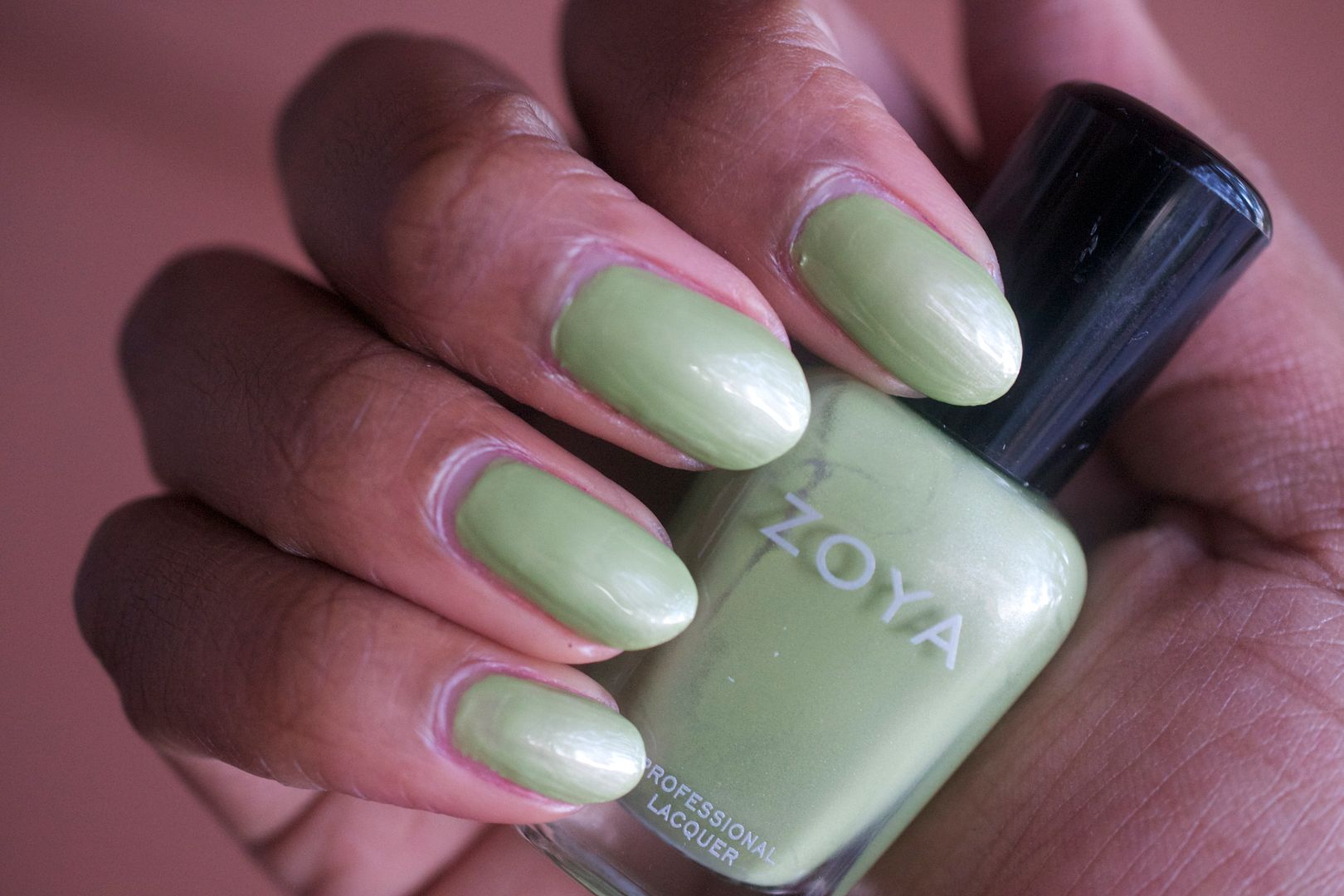 Wednesday is a soft aqua cream that makes photographing it weird. I wore this polish on a Tuesday a few weeks ago and felt like such a boss. Because wouldn't it make sense to only wear Wednesday on Wednesday? Haaaa!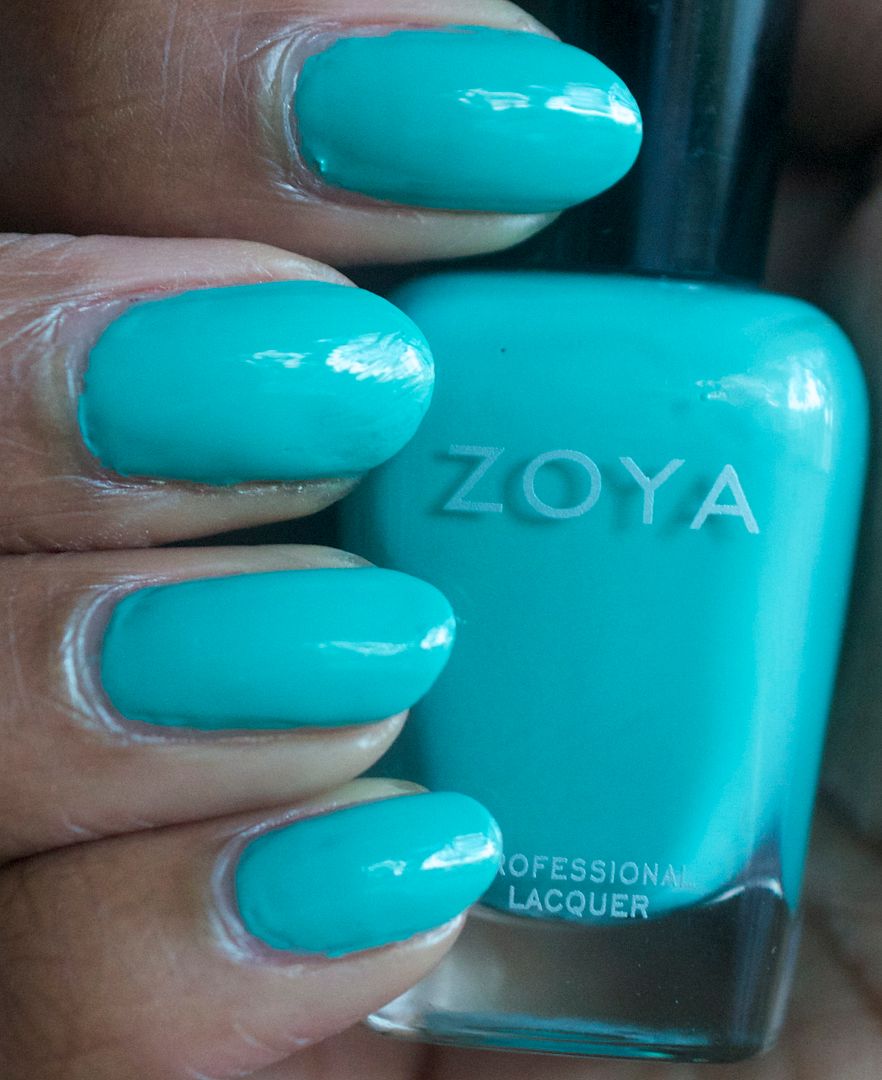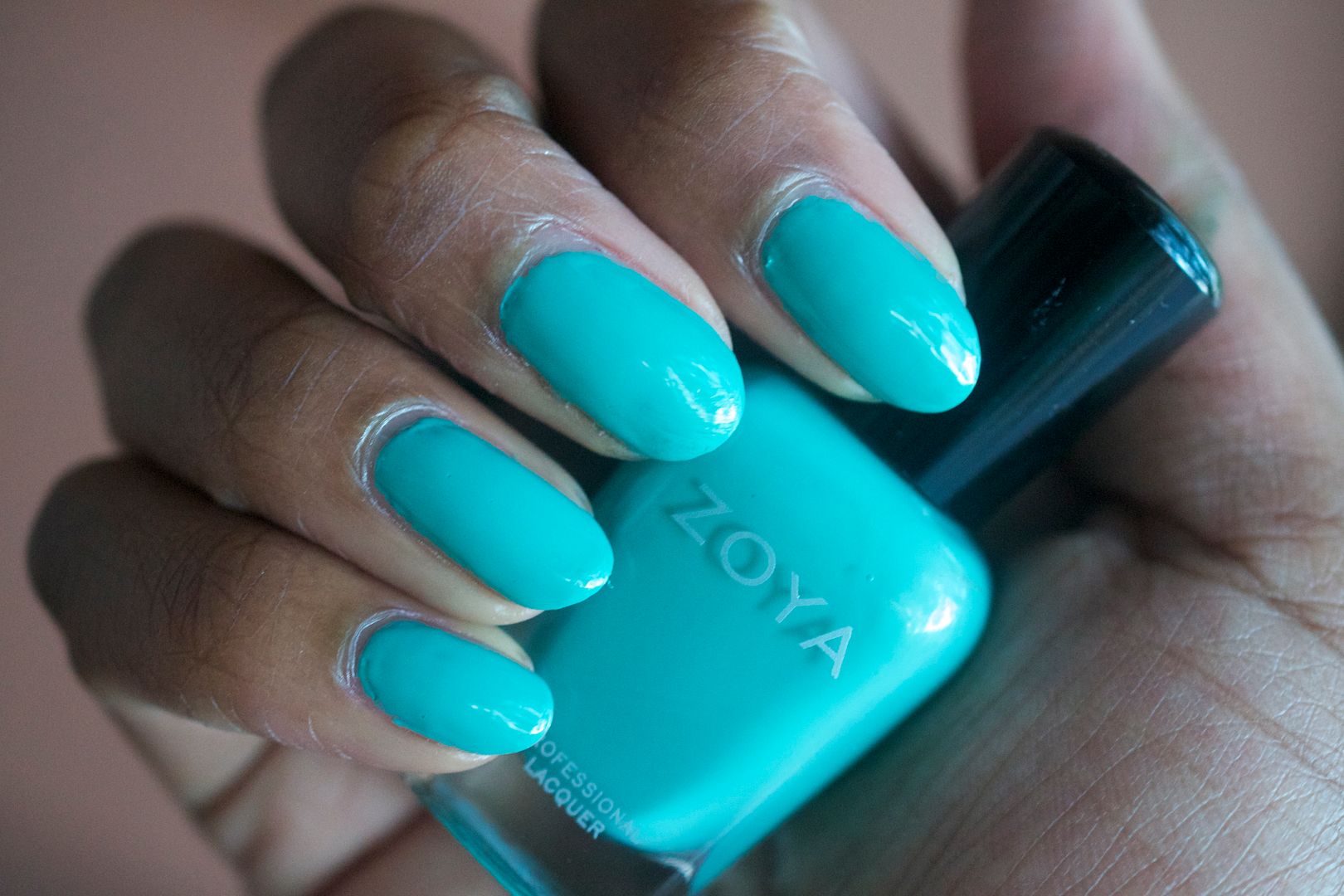 Crazy how my iPhone can take a better picture of Wednesday than my super duper DSLR can. Womp.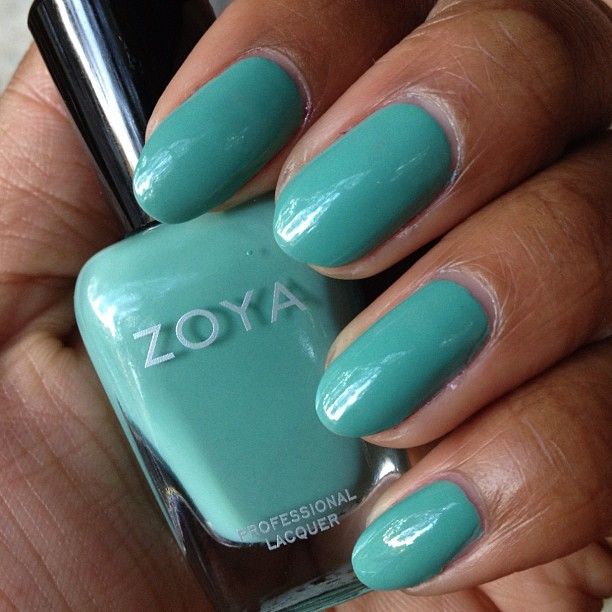 Must Haves
-Arizona. Because it has less calories than an orange float. Ha!!
-Lara. Such a gorgeous pink (or pank if you're from the South) it is.
Formula-wise these polishes are good. Because they're creams, you'll have to put a little work into them but overall they didn't give me any problems. I used 2 coats for each polish. I dig Zoya's Surf collection more and I was a little annoyed that this collection had THREE pinks but there are some winners so I'm not complaining. I'd like a little more shock value from Zoya though. Hopefully those Fall collections should be better.
How you feelin' about this collection?
Amor de Lacquer….the series all about nail polish and nail care! Send your requests,
suggestions and ideas to Brittany@ClumpsOfMascara.com.